Get connected with our daily update
After tensions rose with the disposing of camps in front of City Hall, the city says it was a one-off incident that won't occur as the camping ban implementation plan continues.
City staff said the homeless camp clearout outside of City Hall on Monday that led to the arrest of seven was spurred by trespassing concerns and a construction project rather than by the plan, which entered its second phase on Sunday.
---
Homeless Strategy Officer Dianna Grey stressed that police will make multiple contacts with campers before asking them to move in the future. "The actions that happened yesterday were not what would be typical under the rollout of the new camping ordinance," she said.
But future clearouts are possible as the plan progresses given the lack of alternative sites to which homeless campers can go.
Phasing in the camping ban
Interim Police Chief Joseph Chacon provided an update on the first phase of the camping ban reimplementation plan, which ran from May 11 through Saturday. During this month-long period, Austin police issued 390 written warnings to homeless campers in violation of the new ban and engaged with residents at 70 different campsites across the city. Officers connected 12 veterans with the U.S. Department of Veteran Affairs and dozens of others with local resources. No citations or arrests were issued.
The second phase of the plan began Sunday and will run through July 10. During this month-long period, APD will continue to issue written warnings. If officers encounter individuals who have already received such warnings, they may issue citations. (The seven people arrested on Monday were not charged with violating the camping ban.)
During the third phase, which will run from July 11 through Aug. 7, APD may arrest individuals who refuse to vacate camps that have been deemed dangerous, such as those in flood-prone areas or near busy roadways. "Ultimately in some cases we may have to make arrests," Chacon said. "This is part of the plan.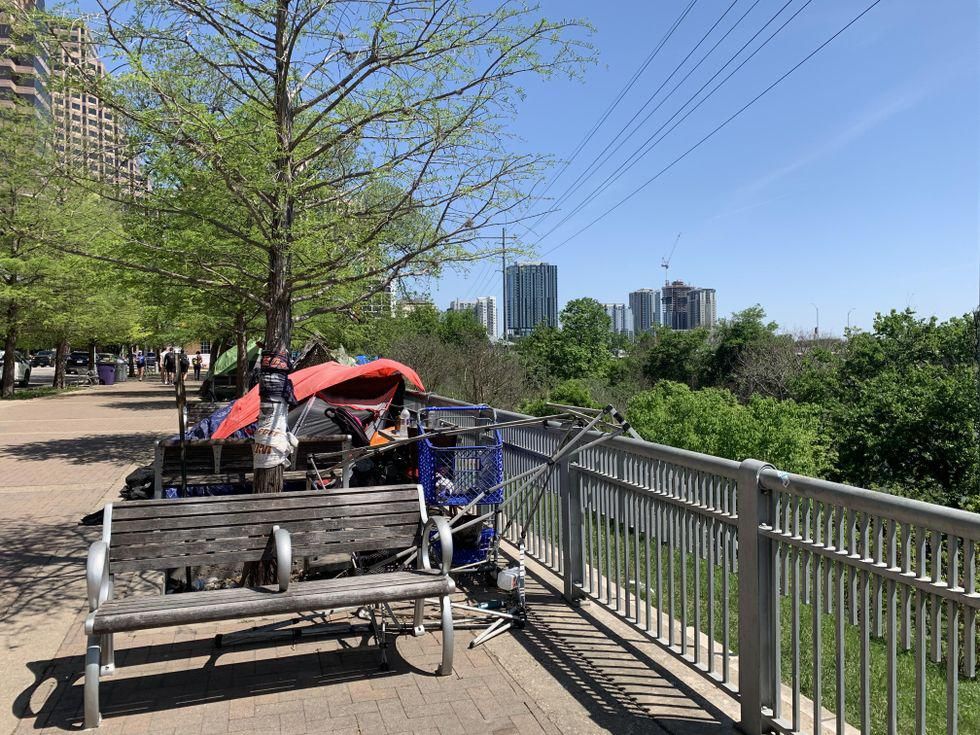 (Emma Freer)
Arrest process
Officers will aim to make arrests during the workday, when the Downtown Austin Community Court is open and where arrestees can be processed and connected to resources as an alternative to jail. DACC is currently providing triage case management services at the Terrazas Branch Library on East Cesar Chavez Street. But this service will be relocated to One Texas Center on Barton Springs Road later this summer so that the library can reopen to the public, Cronk said.
Where will homeless people go?
In the meantime, city staff are working to expand shelter capacity and identify possible temporary sanctioned campsite locations. Their search has been stymied by pushback from council members, who have raised concerns about the use of parkland and other sites in their districts for this purpose. Council also neglected to provide additional direction before breaking for a six-week recess.
Gray expects that the city will be able to offer alternative sites to homeless campers by Aug. 8, when the fourth and final phase of the implementation plan begins. During this phase, APD will arrest individuals who do not voluntarily leave campsites. "Whether or not we're able to open doors on day one remains to be seen," she said.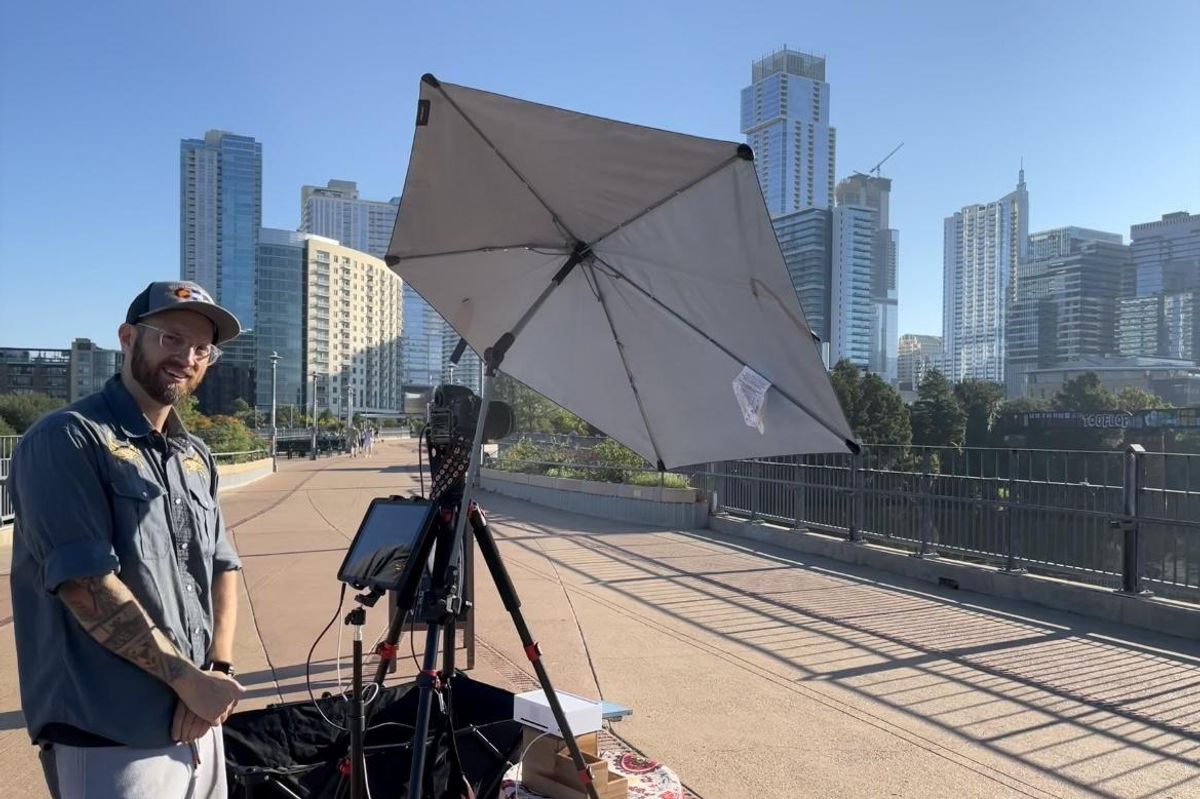 Nicklaus Pereksta says he loves photographing enthusiastic people, and it's why his latest gig offering pictures to people out on Lady Bird Lake's hike and bike trail is going smoothly. He sets up his gear on the Pfluger pedestrian bridge and puts out a sign: Photos, $10.
"Overwhelmingly, this has been a really positive experience," Pereksta said. "I get excited when I wake up in the morning and I can't wait to go to work."
Bikers and joggers are excited about it too. On the pedestrian bridge leading to downtown Thursday morning, a man on an e-bike rode up and posed, wanting more photos.
"I posted the last pictures on Instagram and people loved it. They asked, 'where is this guy?'" the biker told Pereksta. Bashfully, Pereksta, who also photographs landscapes and at weddings and other events, said he was happy to hear that.
Pereksta started these photos about a month ago, after the strenuous runs required in his valet job started causing pain in his legs. And though he has a passion for photography, he wasn't so sure when he started working independently if it would work out.
He felt uncertain about the demand for it and was also worried about having lots of expensive equipment out in the open.
"Then like the first day was nothing but high praise and people are like, this is so awesome. This is great. I've never seen anything like this before. I was like, Wow, this was really good, like positive turnout. So I got encouraged."
Now, he wants to expand and is thinking of contacting the Mueller Farmers Market about how to become a vendor. Still, he'll carry a connection to photographing on the bridge since the word bridge is related to his last name.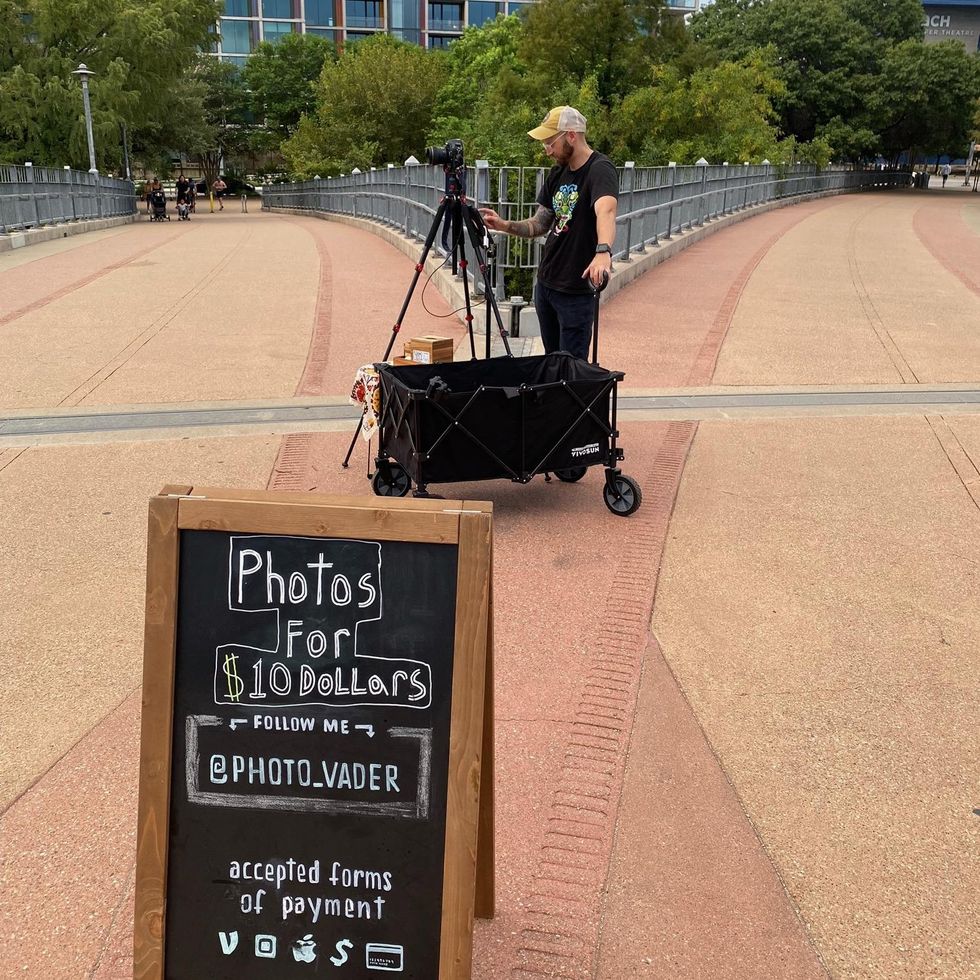 (Dewey C.)
"It's a name my great, great, great grandfather came up with when he was marrying somebody. It's actually quite a romantic name. It means a joining of two bridges," Pereksta said. "So, I thought it was ironic that I'm set up on a bridge. I'm kind of representing my last name right now."
Austonia talked to Pereksta about life in Austin, where he's lived for eight years after living in Boston doing band photography.
What was your first experience with Austin?
I came here to visit some friends and they took me to Barbarella. So we went to Barbarella and I was like, 'wow, this place is great.' And then the restaurants and the food and going to Barton Springs. I was like, 'this is amazing.' Because there's nothing like that in Boston. If you want to go to a natural spring, you got to go to New Hampshire. There's no pools in the city at all. So there's lots of swimming out here.
What do you like best about Austin?
You go to any little quiet bar and there's a band playing that should be like onstage for a sold out show. Yeah, they're playing to 10 people, right? Like, one of the best bands ever and they're playing for 10 people, right? And just little magic moments like that are pretty fun. You just run into little random weird things.
What do you think makes Austin different from other places?
There's no fall.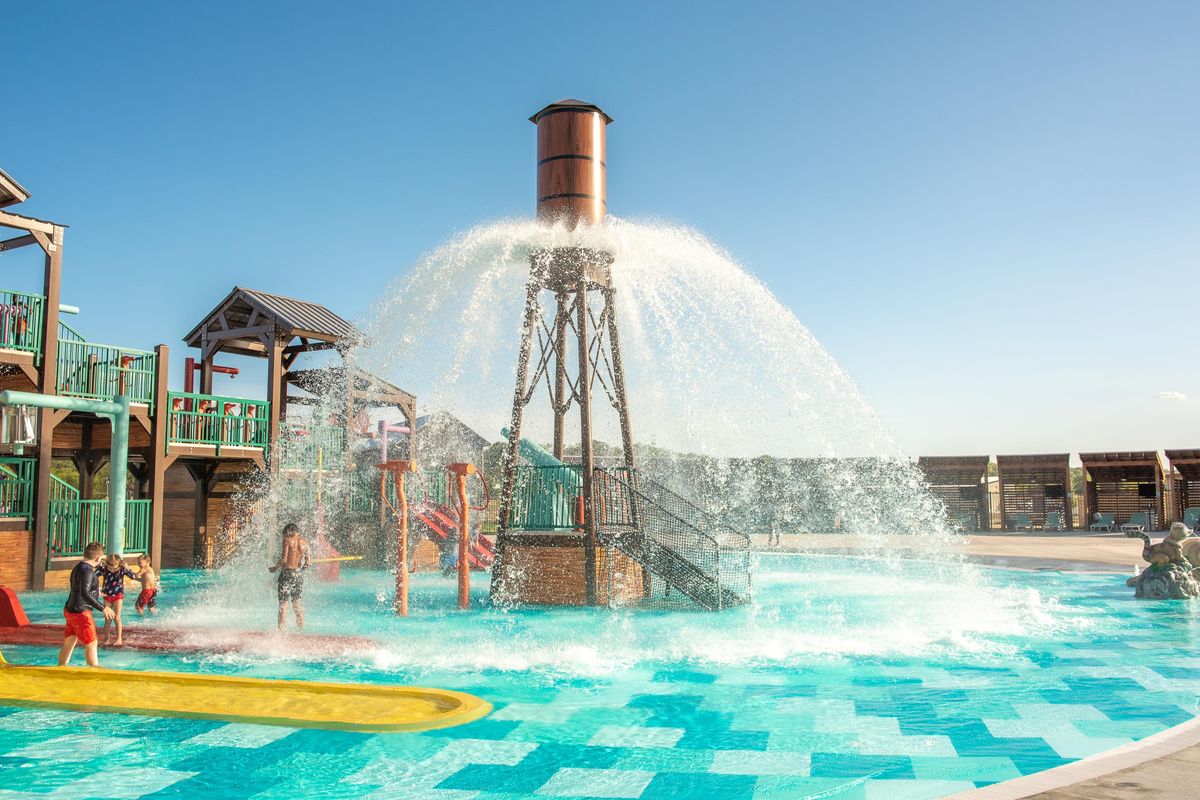 Camp Fimfo Waco
Camp Fimfo Waco, a brand new camping resort, is kicking off football and fall camping season in style! With top-notch amenities, premium accommodations, and 10 weekends of fall fun, there's no better place to have a fall camping getaway, especially if you're a Baylor football fan!
Fall promises to be a one-of-a-kind camping experience. From Sept. 16 to Nov. 24, weekends will be packed with fall-themed activities, including special Halloween weekends in October. Campers can enjoy activities like fall crafts, campground trick-or-treating, costume contests, site decorating, outdoor movie nights, and more!