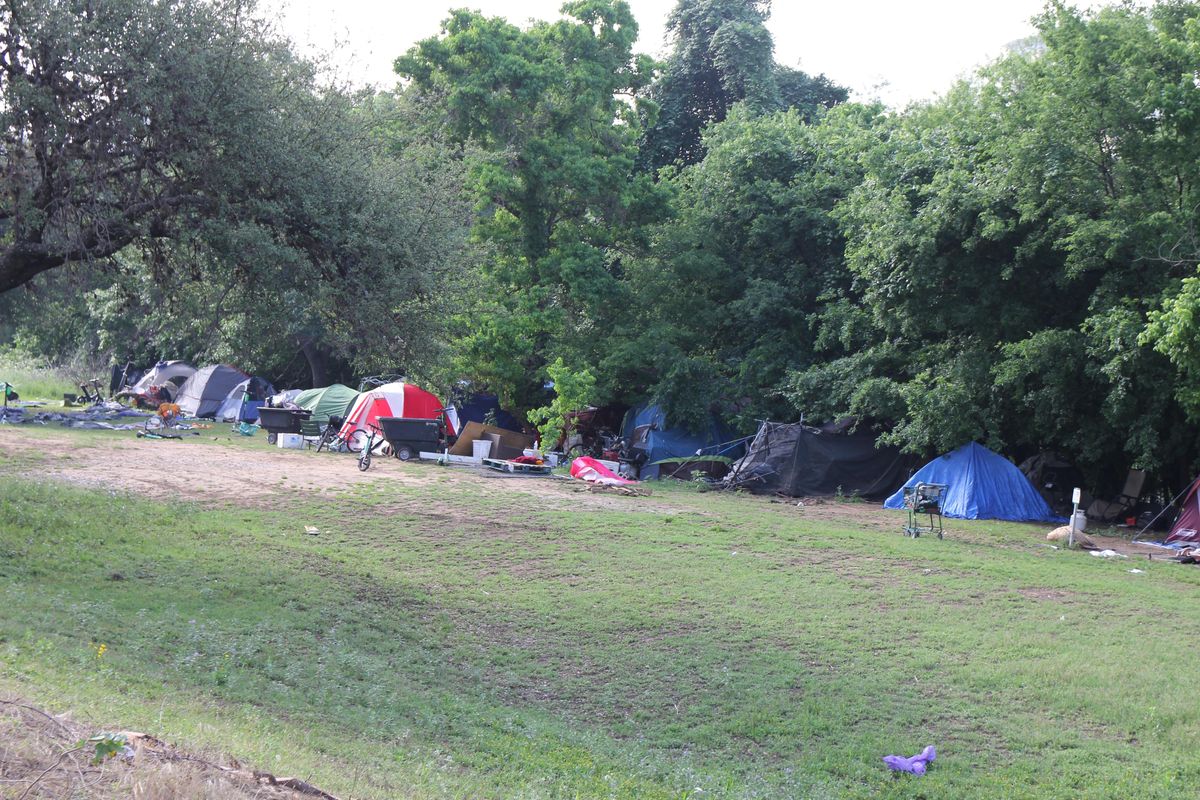 The city of Austin announced a multi-phase plan to implement and enforce ordinances related to Proposition B starting Tuesday, when they take effect. Arrests will not occur until at least July 10.
---
Prop B, which passed with nearly 58% of the vote in the May 1 election, will reinstate bans on sitting, lying, camping and panhandling in certain areas of Central Austin.
Phase one: will begin Tuesday and focus on community engagement and education. It will last for 30 days, during which time Austin police will provide verbal warnings, except in the case of imminent threats to health or safety, and available resources.
Phase two: will also last 30 days, where police will issue written warnings and citations. All citations issued will be directed to the Downtown Austin Community Court, where the cited person will be connected with social services and possibly assigned community service.
Phase three: police will make arrests and clear camps where homeless people have not complied with initial citations.
Phase four: APD will issue citations and arrests as necessary.
"It is important for Austinites to understand that implementation of the camping restrictions will require a process that will extend over several weeks," the city said in a press release Monday.
Save Austin Now, the local political action committee that spearheaded Prop B, has called on the city to enforce the camping ban and other ordinances immediately.
In addition to this plan, Austin City Council voted unanimously on Thursday to direct the city manager to develop a plan and budget for temporary encampments, including 10 possible sites, one in each council district, by this week.

Council Member Kathie Tovo, who sponsored the resolution, said such sites are critical with the city's emergency shelters and Camp Esperanza, a state-run campsite off of Hwy. 183 near Montopolis, at capacity. "When individuals in encampments ask where they should go, we need to have places to suggest," she said at the meeting.