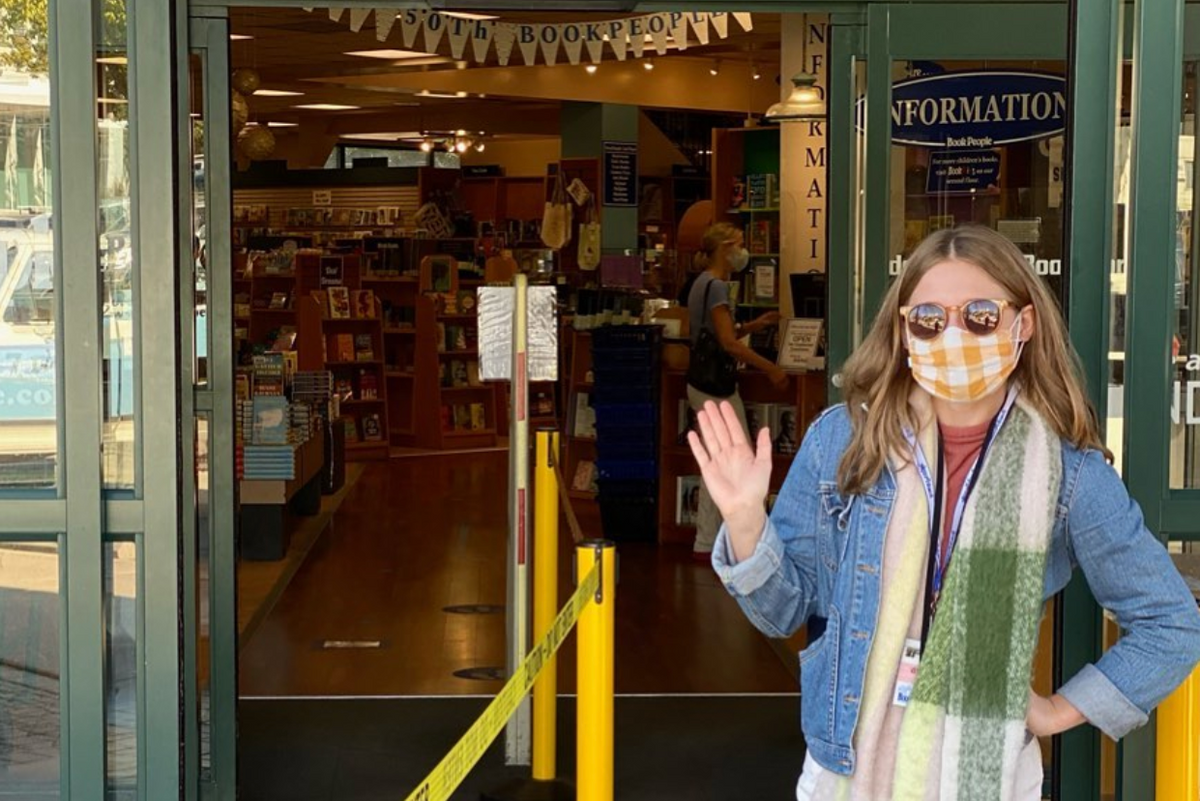 The Centers for Disease Control and Prevention unexpectedly announced Thursday that it no longer recommends fully vaccinated individuals wear masks or socially distance in most settings, throwing area masking policies into question.
While Austin Public Health is evaluating what this new guidance means for their recommendations, local businesses are responding in diverse ways: many are continuing as usual—masks required, at least for now—but a handful are moving away from the requirement for good.
---
Local elected officials celebrated the news as another sign of the vaccines' efficacy but urged residents to keep masking and get vaccinated if they haven't already. "Our local mask rules are still in place, pending an update," Mayor Pro Tem Natasha Harper-Madison tweeted Friday morning. "Even then, businesses will still be able to use their own discretion. For now, even if you are fully vaccinated, don't leave home without a mask."
Masks optional
Sweet Ritual, a vegan ice cream shop on Airport Boulevard, is one of a few businesses reevaluating its service model after the announcement. "It will take us a few days to do things like move the store around, buy supplies and train our staff," the business wrote in a Thursday Facebook post. "We look forward to getting 'back to better' with you all."
Some businesses are eschewing their masking policies altogether, including Dell Diamond in Round Rock, according to a Thursday announcement. Shape Method, a fitness studio with locations in North Central Austin and Westlake, is also now mask-optional. "You are ALWAYS welcome to wear a mask at Shape Method," the business wrote in a Friday Instagram post.
Whatever the CDC guidance and a business's policy, some Austinites plan to continue masking indefinitely.
Masks on
A wide range of organizations—from the airport to local businesses and especially those catering to children—are keeping their masking policies in place, regardless of the new CDC guidance.
Great news from the CDC! Just a reminder that travelers at airports must continue to wear a mask that properly covers the nose & mouth per the federal executive order signed earlier this year. https://t.co/0IwvrxLikH
— Austin-Bergstrom International Airport (@AUStinAirport) May 13, 2021
The Thinkery, a children's museum in the Mueller development, will continue to require masks "given the large number of children that we serve, as well as the sizable number of unvaccinated adults and teens in our service area," the nonprofit wrote in a Thursday Facebook post.
Austin ISD will also require masking indoors at least through the rest of the school year and at graduation ceremonies "since we have no way to verify vaccination statuses and, until this week, most of our students were not yet eligible to be vaccinated," according to a Friday announcement. The district shifted to a mask-optional outdoor policy on Wednesday for children whose parent or caregiver have consented.

So, too, is BookPeople. "(We) believe our mask requirement has helped protect everyone during the pandemic, so we will continue to mask up," Director of Events & Marketing Eugenia Vela wrote in an email to Austonia.
Grocery stores H-E-B, Whole Foods and Wheatsville have not yet updated their masking policies, according to their websites and social media pages; all three maintained masking requirements after Texas Gov. Greg Abbott lifted the statewide mandate in March.