Get connected with our daily update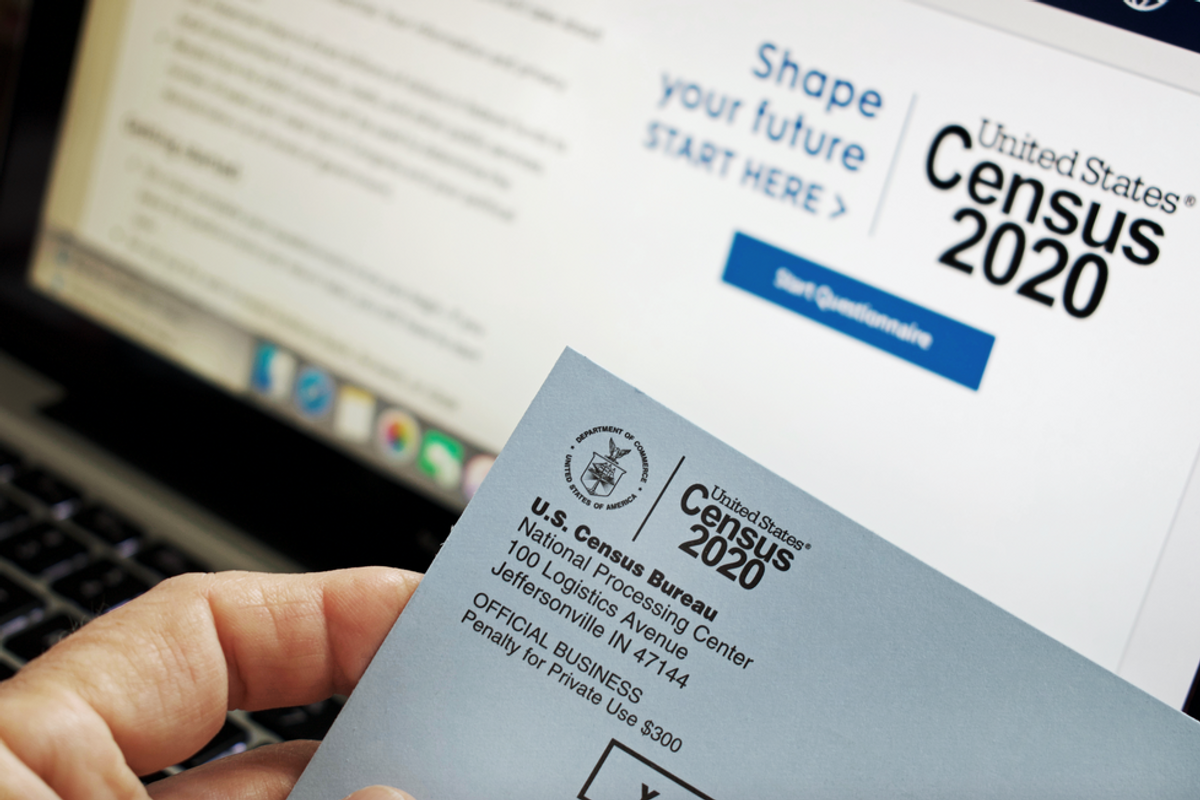 The census occurs every 10 years and determines how trillions of dollars of federal funds are allocated to state and local governments and where district lines are drawn at the local, state and federal levels. "This data is important," Travis County Intergovernmental Relations Officer Julie Wheeler told local elected officials on Tuesday. "It touches every area of our lives."
Although more granular census data won't be available until later this year, the 2020 census is already having an impact on Austinites, from how they will be represented in Congress to confirming its status as a perpetual boomtown.
---
1. There may have been an undercount. 
Texas gained two congressional seats as a result of population growth tallied during the 2020 census, more than any other state in the country, but the state was widely projected to gain a third.
Along with the pandemic and a lack of state investment in census outreach, the former Trump administration's attempt to add a citizenship question may have contributed to an undercount. "There was a lot of damage done with just that early confusion," Wheeler said.
Regional data will be released in late September, which will provide more insight into where an undercount may have occurred. But there are already indications that a gap occurred. The census tracts with the lowest self-response rate in the city of Austin are mostly concentrated on the East side.
Additionally, nearly 0.9% of Texas addresses remained unresolved—meaning members of those households did not respond to the questionnaire or census takers who followed up in person, according to the U.S. Census Bureau. This is a 71% increase compared to the 2010 census, when 0.52% of Texas addresses remained unresolved.
2. Even a small undercount could have large financial repercussions for Austin.
The city of Austin 2020 population estimate is 995,484. Assuming this is an undercount of 0.9%—which would be at the low-risk end of the spectrum, according to a 2019 report by the Urban Institute—it would leave 9,041 Austin residents uncounted.
For every person uncounted, the community loses $1,500 in annual federal funding, Wheeler said. So this gap would cost the community $135.6 million—in Medicaid funding, Title I school grants and public transit programming—over the next decade.
Although such federal funding has constraints in terms of what it can be used for, such dollars could help offset the costs of programs like:
The $3.85 billion in local funding required over the next 15 years for Project Connect.
The $168 million estimated investment required to fund a new city plan to house 3,000 homeless people in three years.
A $12 million proposal to transform the local early childcare system.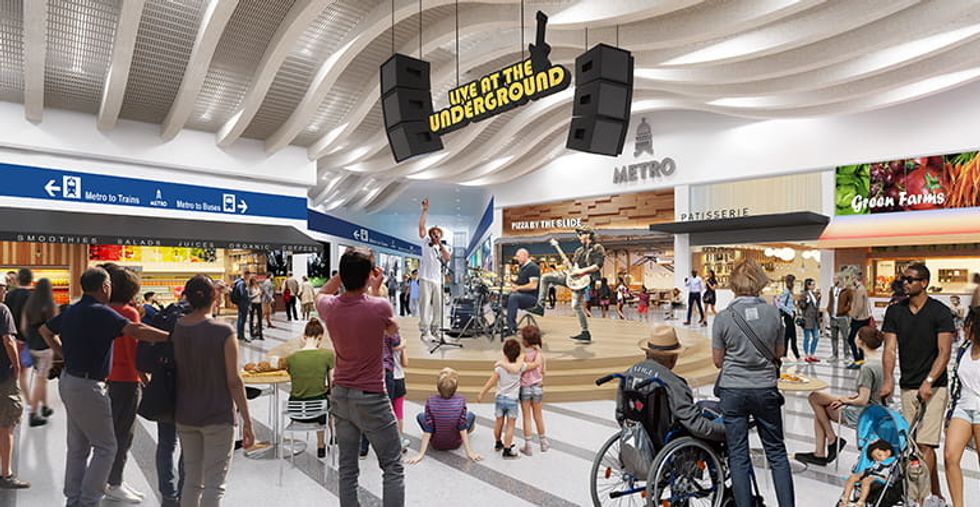 (Capital Metro)
3. Austin's racial and ethnic groups are growing at unequal rates. 
Between 2010 and 2020, the city of Austin's overall population grew by nearly 26%, according to census data. But this growth varied across racial and ethnic groups.
The city's Black or African American population grew at about the same rate between 2010 and 2019, the latest year for which such data is available. The non-Hispanic White and Hispanic or Latino populations grew at slightly lower rates—22.8% and 19.5%, respectively—over the same period. But the city's Asian population skyrocketed, growing by more than 50% over the last decade.
4. Austin outperformed other large Texas cities in counting its population.
Although the state of Texas saw its self-response rate ranking fall to 39th place in 2020 from 25th in 2010, Austin-Travis County improved its performance over the same period. In fact, it was the only large city-county pair in Texas to beat its 2010 self-response rate, City Demographer Lila Valencia said Tuesday. "I'm really optimistic for Travis County and Austin," she said, attributing the improvement to local investment in the counting process.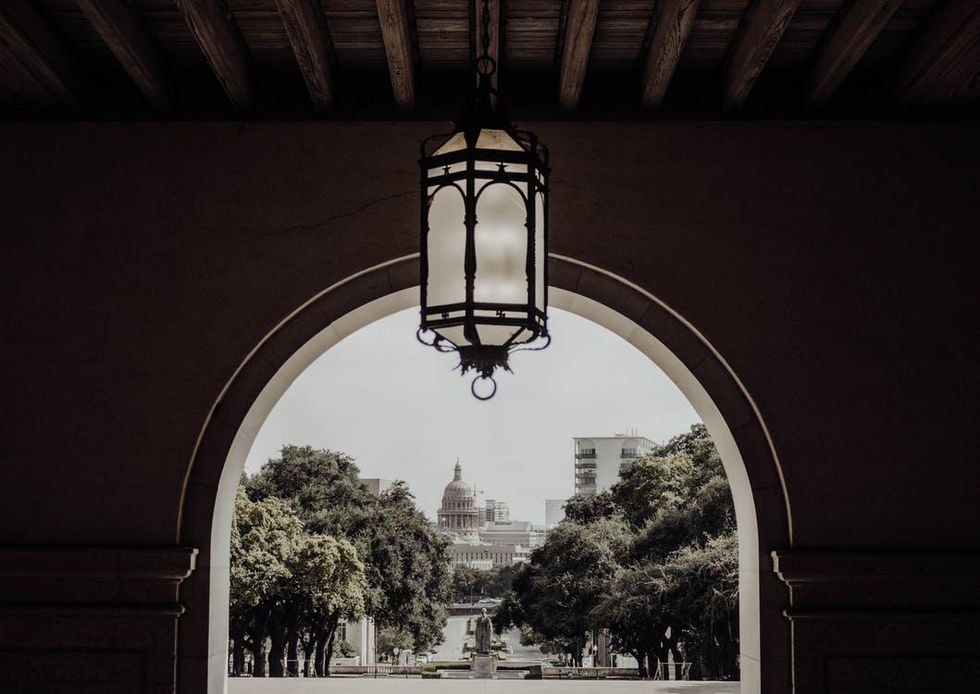 (Pexels)
5. It's not too soon to start thinking about the 2030 census. 
John Lawler, 2020 census program manager for Austin-Travis County, laid out a number of things the city and county could do in the meantime to improve accuracy, including:
Staffing up earlier to improve local outreach efforts
Building on relationships with grassroots community organizations, which proved critical in reaching hard-to-count populations
Jointly funding an organizing entity that improves civic participation overall, and not just during census years
"Frankly, we should start tomorrow planning for the census in 2030," he said.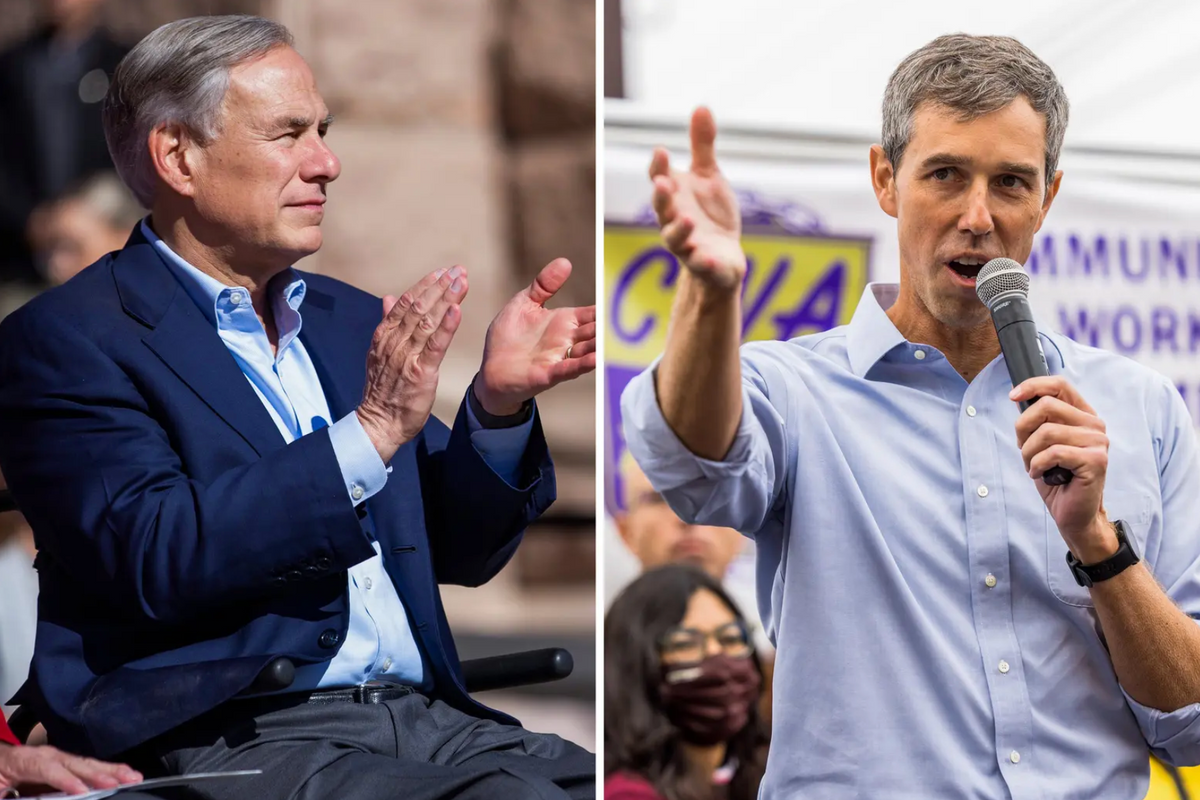 Abbott's unfavorability ratings are also the highest they've ever been at 44%, according to the poll, which was conducted after the deadliest school shooting in state history and almost entirely before the U.S. Supreme Court overturned the constitutional right to an abortion.
Jim Henson, director of the Texas Politics Project, said the mass shooting in Uvalde and scrutiny over how it was handled could have contributed to Abbott's increased unfavorability, but it's hard to say how much exactly.
The political poll did not include specific questions related to the shooting in Uvalde, but it did ask participants to rate Abbott's performance on handling gun violence. About 36% of participants said they approve of how the governor has handled this issue, while 45% said they disapprove.
The mass shooting in Uvalde and the overturning of Roe v. Wade have laid the groundwork for a contentious final four months in the race to lead the state. While O'Rourke works to harness the anti-incumbent energy spurred by the seismic events of the past few months, Abbott is banking on a general election centered on stronger issues for him: the economy and the border.
Mounting expectations over how the Supreme Court would rule on abortion access could be another factor that contributed to Abbott's weakened ratings, Henson said. Although the poll ended the same day Roe v. Wade was overturned, it included questions about abortion access that show how voters feel regarding the issue. About 36% of participants said they approve of how Abbott has handled policies related to abortion access, and 46% said they disapprove.
Now that Roe v. Wade has been overturned and Texas is poised to completely outlaw abortion access, it will likely be a pivotal topic in the upcoming months, Henson said.
"If we look back at the half dozen times we've asked the standard abortion questions since 2014, no more than a quarter of Republicans have ever said that by law abortion should never be permitted," he said.
Voters will see that reality reflected in how Abbott and O'Rourke discuss abortion access in the upcoming months, he said.
"In terms of that affecting the election, we can expect Democratic candidates to talk about this a lot, and we can expect Republican candidates to not want to talk about it very much," Henson said.
Despite the ratings, Abbott carries most of the advantages in the race: His campaign is well funded for a midterm election that is expected to favor Republicans across the country. The governor's allies argue that voters are more worried about skyrocketing inflation and illegal immigration — and that O'Rourke cannot separate himself from President Joe Biden, who is very unpopular in Texas.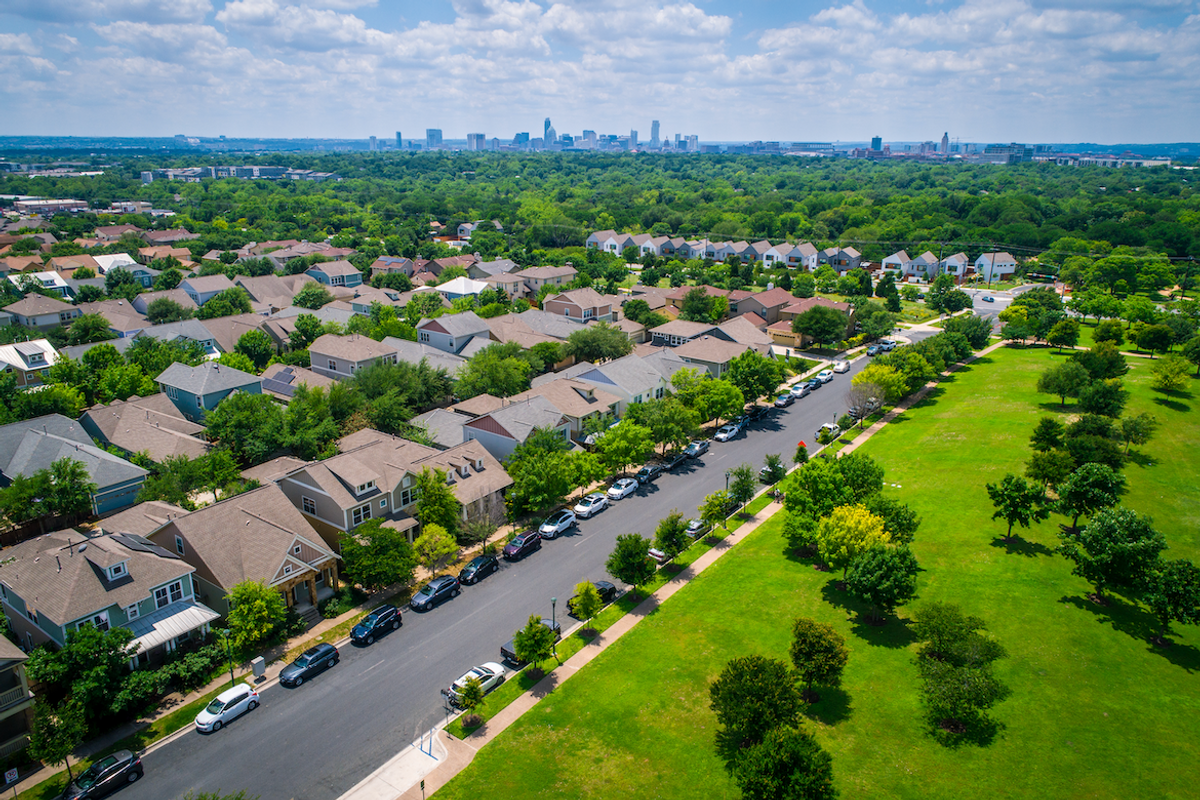 Add drastically higher development fees onto your list of things that make buying a house in Austin so expensive.
A Texas A&M University Real Estate Research Center study found that Austin's per-unit fees on new development were 187% higher than Dallas, Houston, Fort Worth and San Antonio. The suburbs aren't much cheaper as per-unit development fees in Austin are still 127% higher.
According to ABoR CEO Emily Chenevert, high development fees charged by the city are cause for concern around solving the city's ongoing housing crisis.
"This report confirms what those in the real estate community have known for a long time," Chenevert said. "Development fees are drastically higher in Austin than most other cities in Central Texas and major metro areas in Texas. This is a huge barrier to building homes and a significant concern considering we are in a housing supply crisis across the region."
A closer look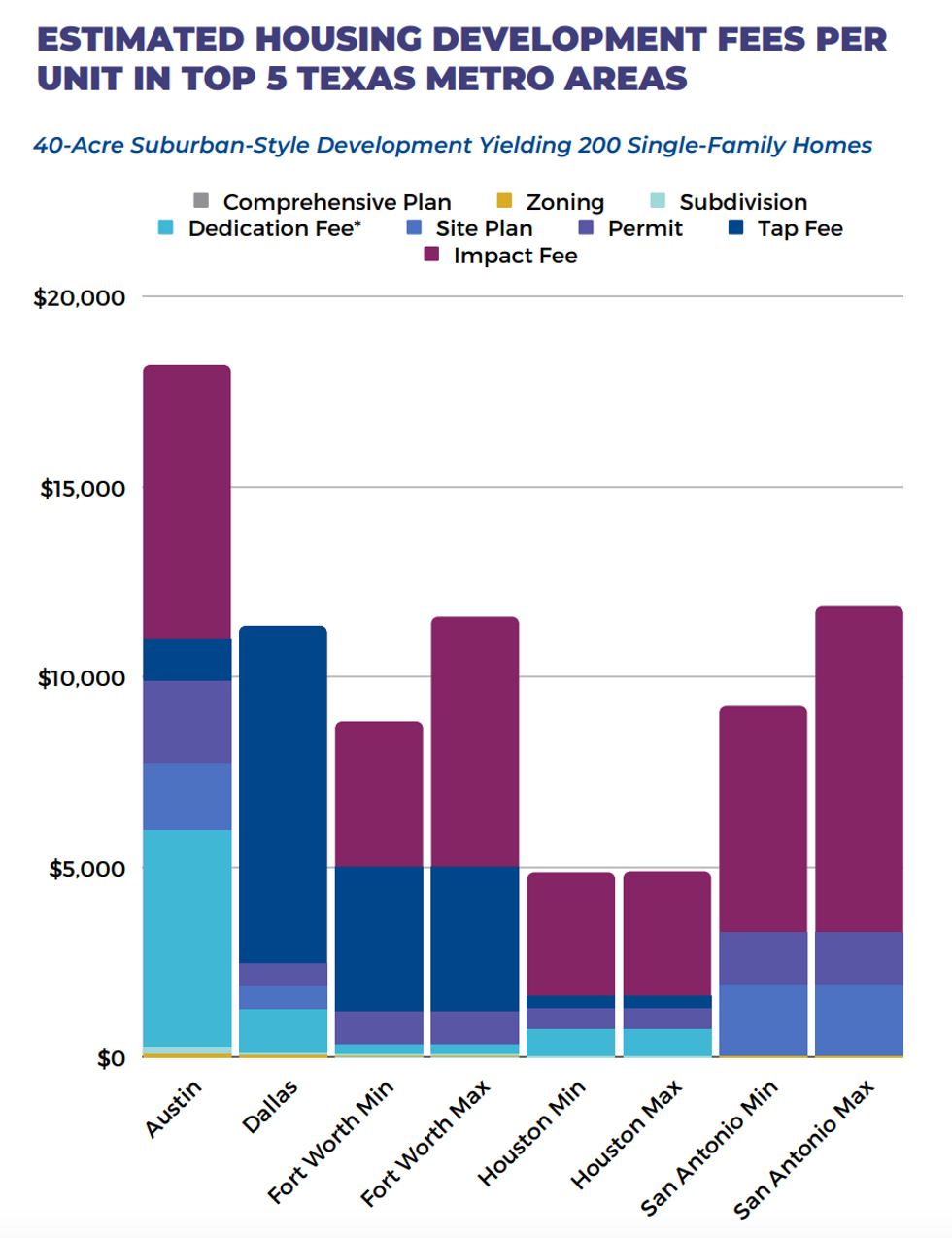 The report found that in the Austin-Round Rock metro a suburban unit was charged 80.4% or about $8,000 more than the other five largest metros in Texas. Similarly, infill units—new housing in already developed areas—cost 186.8% more in Austin than on average for Texas.
Those numbers make up 3.4% of the 2021 median housing price of $536,331 per suburban unit, or 7.7% per infill development unit.
What does that mean for buyers?
Steep fees drive up the cost for residents and can have a big impact on first-time buyers. The average Austinite earning the median household income in 2019—$54,871—would be able to afford a $204,556 home loan, of which development fees would make up about 20%, according to the study.
The Austin-Round Rock median house price hasn't been $205,000 since February 2013, which is less than half of the median price in 2021. Austin-area housing has increased 22%, about $100,000, since the study was conducted.
"These findings, although disconcerting, are unsurprising," Home Builders Association of Greater Austin CEO Taylor Jackson said. "We need to course correct on how the city of Austin handles home building and time is of the essence."
Should renters be concerned?
Managing editor for Rent.com Brian Carberry said the renter market tends to follow the housing market, albeit on a few months' delay. Carberry said not only did Austin have less apartment inventory in May 2022 than it did in May 2021, but most new complexes are being built in high-demand areas, meaning people are still being priced out.
"A lot of that is just due to there's just so much demand for apartments and the housing market does play into that a little bit because people are being priced out," Carberry said. "Your younger millennials, older Gen Z looking for their first homes are in a position where they're unable to afford something because the price has gone up so high and now mortgage rates are so high, it's just not a sustainable option for them right now."
Is there a solution?
In the study, the Austin Board of Realtors and the Home Builders Association of Greater Austin included joint recommendations for local policymakers:
Increase transparency in development fees, as a lack of information limits the ability to understand the full impact of the fees.
Implement development process improvements, including reviewing fee structure, setting goals for housing approval and adopting successful models from similarly-sized cities.
Right-size development fees, which will become critical as Austin's urban population grows and infill development increases.
"The National Association of Home Builders 2022 Priced Out Index reports that for every $1,000 increase in the price of a home, whether it be from market forces or development fees, 791 households are priced out of the Austin-Round Rock MSA," Jackson said. "We urge Austin's leadership to act and act now or we risk becoming a wholly unaffordable city to build or buy a home in."