Get connected with our daily update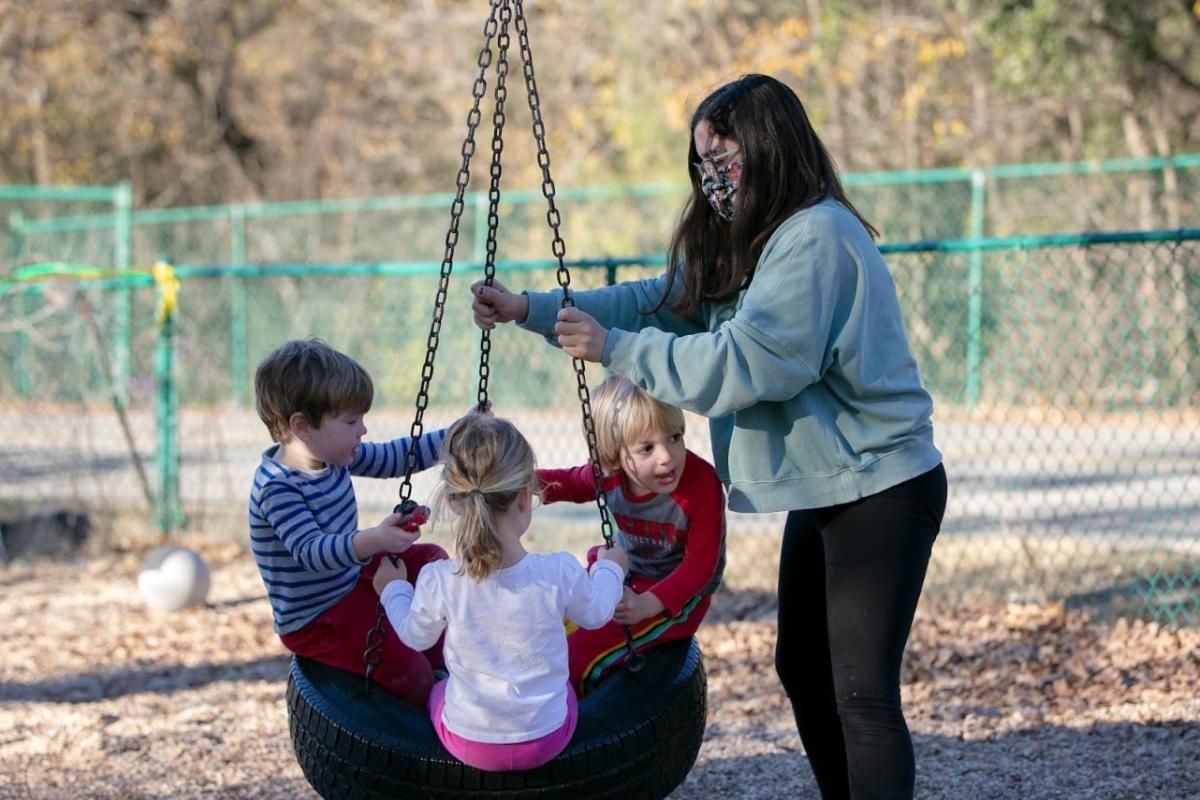 (Open Door Preschools/Facebook)
After closing briefly at the start of the pandemic, Open Door Preschools reopened one of its three Austin locations in early April to serve essential workers. Since then, the local business has seen enrollment increase enough to reopen a second location but not enough to keep its third location from closing permanently.
The financial impact of the pandemic coupled with the workplace modifications required to keep staff and students safe have been hard on everyone. "We're seeing a lot of stress and burnout in our teachers," Executive Director Cynthia McCollum told Austonia.
---
When the vaccine rollout began in mid-December, it was a bit of a tease for educators and child care personnel. "I certainly didn't think there were people on the list who should wait behind teachers and childhood educators," McCollum said. "But it was frustrating and really discouraging for my teachers and myself. It felt like our work and what we'd been doing to keep families safe and able to go to work was not a priority and wasn't valued."
This all changed earlier this month when the Texas Department of State Health Services announced school staff and child care personnel were now eligible for the COVID-19 vaccine. The change came after the U.S. Department of Health and Human Services directed states to expand eligibility to these groups if they hadn't already.
The Texas State Teachers Association and Education Austin, a union representing Austin ISD employees, attributed the change to President Joe Biden and criticized Texas Gov. Greg Abbott for not making it sooner. "We're very excited, very pleased that the president prioritized teachers and school employee workers," EA President Ken Zarifis said. "We think that it's been a long time coming."
A targeted rollout
As state health officials have expanded eligibility criteria for the vaccine, some already eligible residents have expressed consternation: supply remains limited, and expanded eligibility only increases the competition for the limited available appointments. In response, local providers have been working with school districts and local childcare providers to ensure their staff are able to make appointments.
Prior to DSHS' announcement, Austin Public Health and other providers were already working with area school districts and child care providers to connect educators in group 1B—which includes people 65 and older and people 16 to 64 with a medical condition—to appointments.
McCollum fell into this category. She spent more than two hours at her computer before she was able to secure an appointment. "It really reminded me of the early 2000s trying to get concert tickets," she said. But the payoff was significant. "At least for me, personally, where I got my first shot I got a palpable relief," she said. "I was closer to feeling safe than I had for almost a year."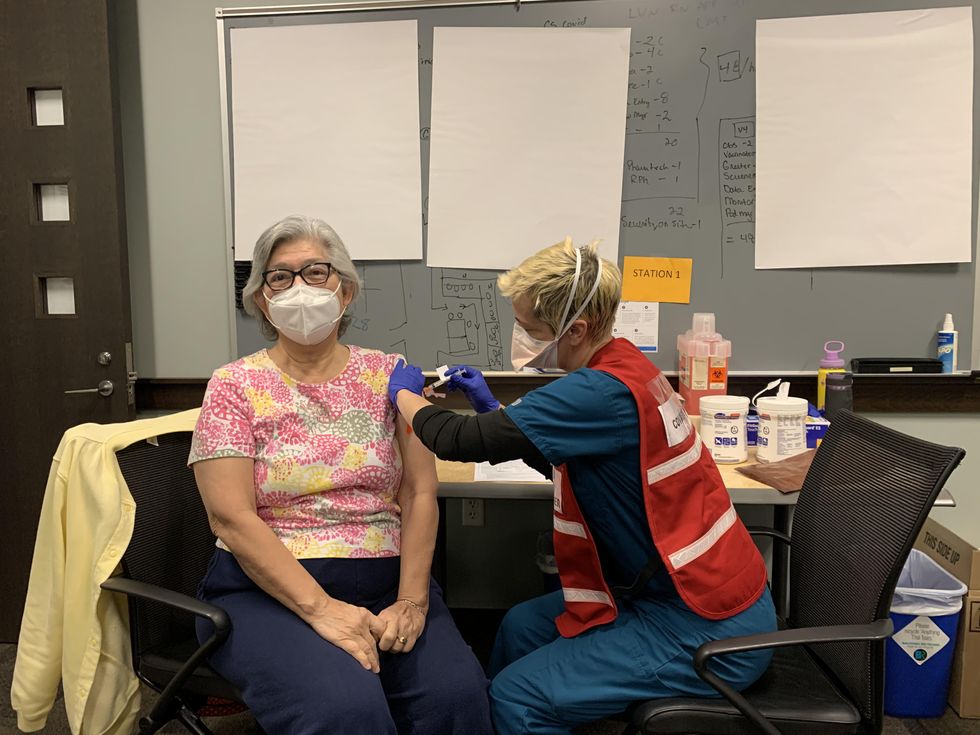 An Austin ISD elementary reading teacher receives a dose of the vaccine at an Ascension Seton vaccine clinic in early January. The district and hospital system partnered up to provide vaccines to staff who fell into the 1B group. (Ascension Seton)
Since the state expanded eligibility criteria to include educators, McCollum estimates that more than half of Open Door's 54-person staff has been able to get at least one dose. The preschool is offering staff a modest cash incentive—McCollum declined to say how much—to encourage them to make an appointment, especially given the time required to do so.

After DSHS' announcement, APH announced that it would host School Saturdays, setting aside around 1,500 initial doses as part of its weekly 12,000-dose allocation specifically for educators and childcare personnel. Travis County is also working with area school districts to provide access to its weekend vaccine clinic at the Circuit of the Americas, a mass event coordinated with Ascension Seton, CommUnity Health Centers and Bastrop, Caldwell and Hays counties.
Within the first week of the state eligibility criteria change, APH had vaccinated approximately 5,500 teachers and 2,168 childcare providers. This does not include those vaccinated through other providers or at the COTA drive-thru clinic. DSHS estimates that there are 32,884 educators and child care personnel in Travis County.

Such targeted outreach has helped educators access vaccine appointments despite the high demand and technical glitches that may be stymieing other eligible residents. "People are going out and they're getting vaccinated," Zarifis said, adding that Austin ISD expects that any staff members who wish to be vaccinated should be able to be so by the end of spring break, which is this week. "That's a much different narrative than two months ago."
Room for improvement

Despite this progress, there are still snags in the system. Cathy McHorse, vice president of the United Way for Greater Austin's Success By 6 early childhood coalition, said child care personnel, in particular, may have trouble accessing appointments because they tend to be underpaid and lack health insurance, limiting their options to providers who are providing vaccines to people outside of their existing patients. It may also be hard for them to get time off from work when vaccine appointments are available. "They don't have paid leave," McHorse said, and there are no substitutes in childcare.
Childcare personnel may also lack access to the communication infrastructure—made up of school email addresses, identification badges, listserv access—or union representation that has helped school employees make appointments.
"What makes childcare more complicated than schools is that schools are big, bureaucratic institutions," McHorse said, adding that there is no state database of childcare workers in Texas.
For these reasons, the work APH and the COTA drive-thru coalition are doing to reach out to educators and childcare personnel directly is essential. So too is the work of people like Mari, a children's book author who lives in Circle C and has helped coordinate vaccine appointments for around 100 people, including teachers. (She asked that her last name not be used so that she isn't bombarded with new requests.)
Mari initially helped schedule a vaccine appointment for her mother, who is considered high risk and lives in Florida, in January. Since then, she has helped many others, using a Slack channel that scrapes provider sites for available appointments and other tricks.
When DSHS announced it was expanding eligibility to teachers and childcare personnel, Mari started helping them make appointments, too. She was frustrated by Abbott's announcement around the same time that he would lift the statewide mask mandate and other pandemic business restrictions, which she thought was premature, and wanted to channel her anger into something productive, like helping teachers get vaccinated. "They just don't have time to go on the internet and stalk these sites for these appointments that open up for two seconds before they're filled," she said.
Mari has been able to make an appointment to everyone that has reached out to her, typically within 24 hours. "They're so grateful because they're so frustrated," she said. "It shouldn't be so hard to get a vaccine if you're eligible for them."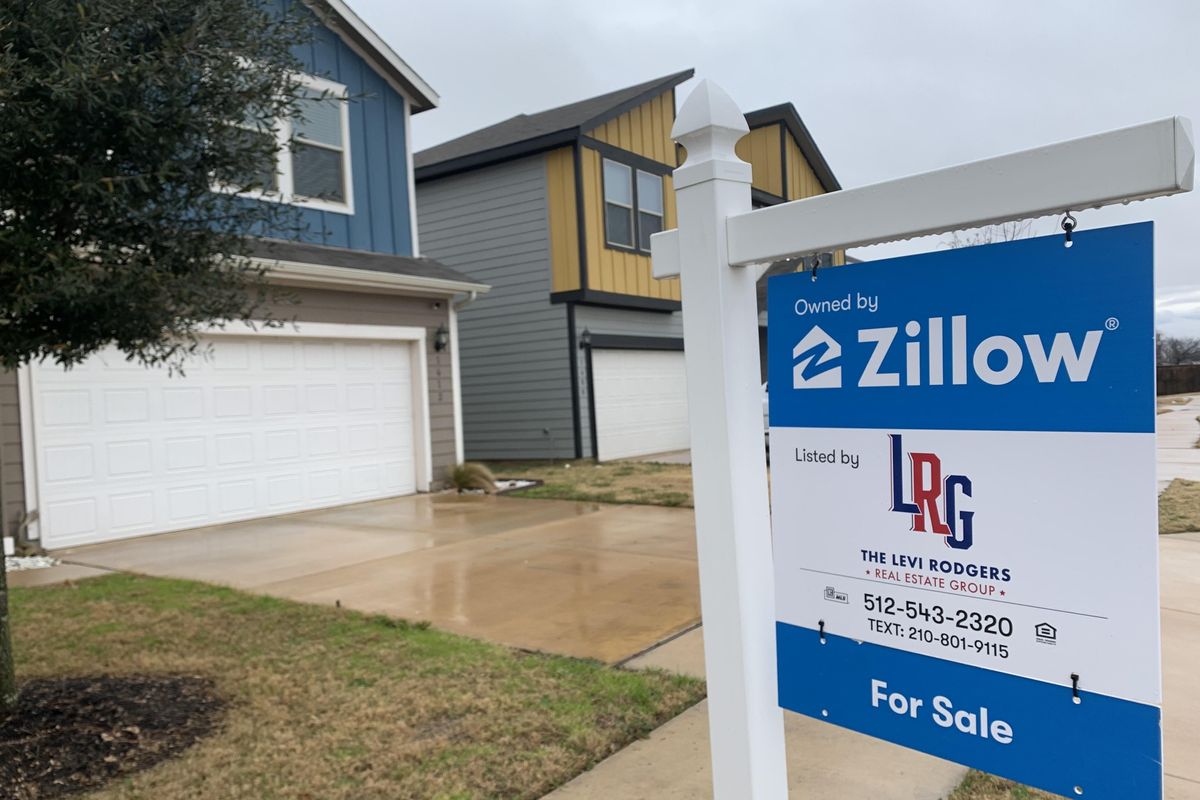 Austin is one of the top metro areas where homebuyer income saw the greatest surge during the pandemic and it came at a cost to locals.
A new analysis by real estate services firm Redfin reports that affluent out-of-towers have contributed to surging home prices in metros like Austin. Due to this trend, Redfin notes, many local buyers with lower incomes have been priced out.
"For white-collar workers earning high salaries, remote work is a huge financial boon," said Sheharyar Bokhari, Redfin senior economist. Jobs with that flexibility, Bokhari says, enable them to move from a tech hub like San Francisco to a more affordable part of the country where they can get more home for their money and even put some toward a rainy day fund.
"It can have the opposite effect on locals in those destinations–especially renters–who are watching from the sidelines as home prices skyrocket while their income stays mostly the same," Bokhari said.
In Austin, the median homebuyer income surged 19% from 2019 to 2021, ultimately reaching $137,000. In that time, the median home price growth was 48%, just behind Boise, Idaho which was more than 50%.
But the housing market is starting to slow. Redfin says high mortgage rates and unsustainable price growth have driven demand down. In fact, Austin is among the 20 housing markets that have cooled the fastest in the first half of this year.
"People are still moving in from California and they still have enough money to buy nice homes in desirable neighborhoods, sometimes with all cash," said Austin Redfin agent Gabriel Recio. "But the days of homes selling for 25% over asking price with multiple offers are over. Buyers are no longer as eager now that mortgage rates are up and there's buzz in the air about the slowing housing market."
As a result, Recio says, local and out-of-town buyers have an opportunity to buy a home at the asking price or even under.
Redfin carried out its analysis using data from the home mortgage disclosure act to review median household incomes for homebuyers who took out a mortgage, though it doesn't include buyers who paid using all cash.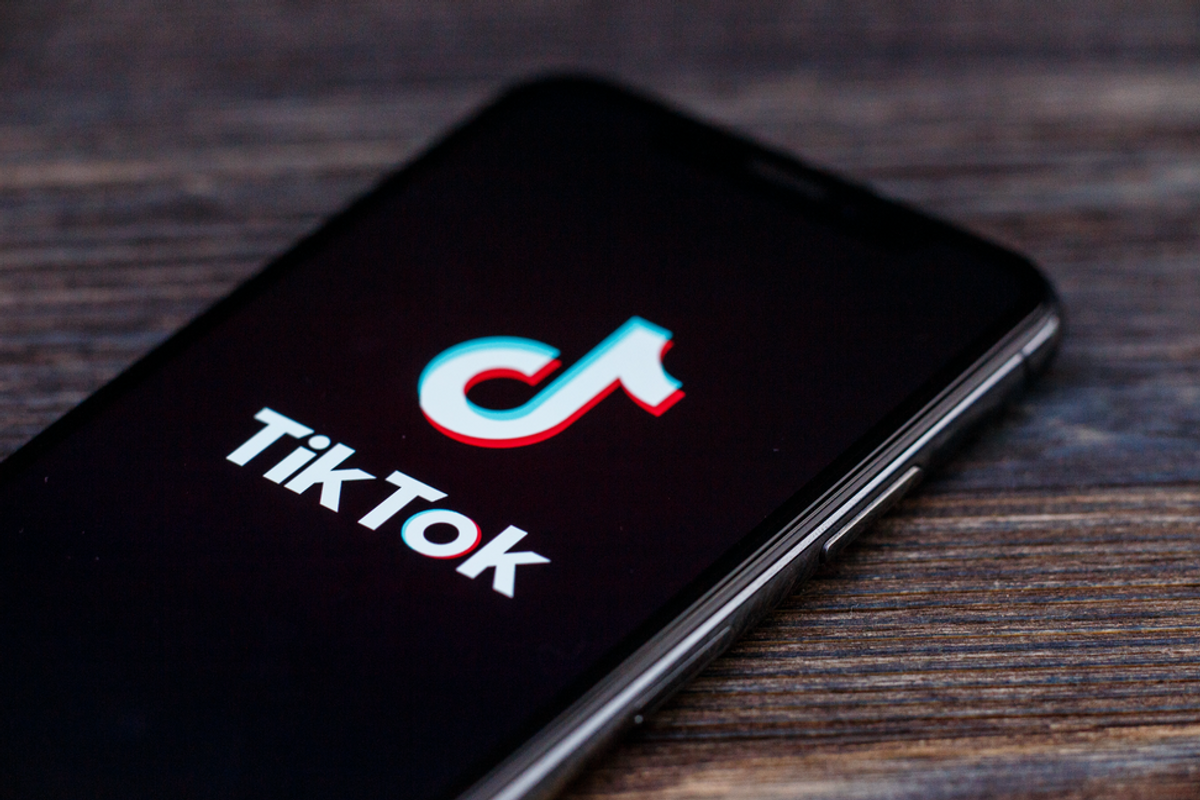 School is back in session—do you know the latest TikTok trends?
With Austin ISD resuming session on Monday, school officials are keeping tabs on the newest TikTok trends that could pose classroom disruptions and property damage.
TikTok trends swept through Austin-area schools last year with the "Devious Lick" challenge, which encouraged students to steal from school property and reportedly caused $15,000 in damages at Round Round ISD; and the "slap a staff member" challenge.
On the distraction end, a substitute teacher was dismissed from Bowie High School in December after bringing in a karaoke machine to class and singing Britney Spears' "Toxic" for the class on TikTok.
Officials told KXAN they are staying aware of the trends as they change during the 2022-2023 school year and the district will investigate perceived threats. Since TikTok trends vary in severity, they will also evaluate to see which trends could cause harm or not.
Finally, the school district said it does not tolerate violence or bullying and will focus its efforts on protecting students both physically and digitally.