Get connected with our daily update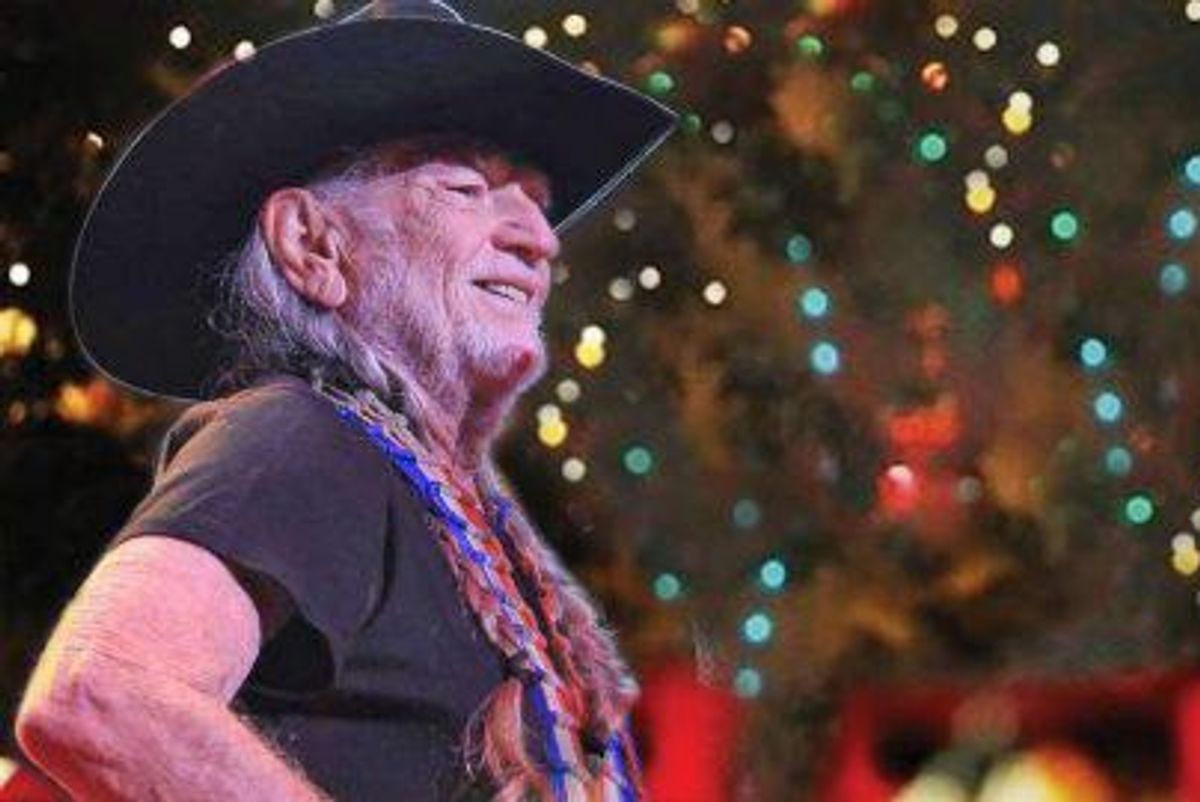 (Willie Nelson Facebook/TeamMariah YouTube)
With now only nine days until Christmas, one of the best parts about the holidays is the music. And you can count on Austin musicians to bring you your favorite carols with a little twist.
Here are nine Christmas songs by some of your favorite Austin musicians:
---
Black Pumas
Black Pumas are participating in the holiday spirit this year with a new Christmas single. The Grammy-nominated Austin duo released a cover of Lou Rawls' "Christmas Will Really Be Christmas" on Nov. 18. The single is part of the Spotify Holiday Singles collection, where artists get to showcase their favorite songs in different styles and melodies. After rising to quick fame, Black Pumas and their psychedelic soul music will continue to impress Austin.

Jackie Venson
Austin musician Jackie Venson hopped on the Christmas music train when releasing a cover of "O Holy Night" in 2018. Venson posted the cover on Facebook stating, "I don't usually do this, but 2018 was the year of new experiences." With a crazy year behind and Christmas almost here, we can't help but wonder if Venson will release another Christmas cover this year. If you're a fan of classic Christmas carols, you might have to add this one to your favorite holiday playlist.

Jerry Jeff Walker
Jerry Jeff Walker spent most of his career in Austin as a leading figure in the outlaw country music movement. After relocating to Austin in the 1970s, Walker became a symbol of the Austin music community, along with Willie Nelson and Asleep at the Wheel. The musician released a Christmas album in 1994, with deep Texas country tones and popular Christmas carols such as "I'll Be Home For Christmas," "Santa Claus Is Coming to Town" and "Jingle Bell Rock."

Marcia Ball
Raised in Louisiana but now a Texas local, award-winning Marcia Ball wrote the song "Christmas Fais Do-Do." After kicking off her career in Austin in 1974, Ball invented her music style by releasing Texas and Louisiana inspired melodies and combination blues. The pianist and singer went on to release a short book inspired after "Christmas Fais Do-Do," illustrating the story of a Louisiana tradition—the house party dance. If you're a fan of Louisiana blues, this song is filled with country, funk and soul.
Rusty Wier
Rusty Wier / Santa Claus Is Back In Townyoutu.be
The Texas Christmas collection in 1991 featured artists such as Willie Nelson, Marcia Balla and Austin native Rusty Wier. Wier released a Texas rock and country cover of "Santa Claus is Back in Town," for funky lovers of holiday music. Wier died in 2009 in Driftwood.
Eric Johnson and Van Wilks
Van Wilks and Eric Johnson - What Child is This?youtu.be
Local guitarist Eric Johnson added to the Texas Christmas Collection in 1981 with an instrumental cover of "What Child Is" with Texas native Van Wilks. The pair manages to play the cover with intricate melodies on their guitars, for a beautiful echo of a well-known Christmas carol.

Pink Nasty
Kansas native and Austin local Pink Nasty, joined Texas musicians in "Stars & Snow: A Texas Country Christmas" in 2008 covering "Baby, it's cold outside" with WTF Special. The singer, with her powerful country voice, hasn't released any new music, but hit the holiday mark with this cover.
Black Pumas
Willie Nelson
The beloved Austin and Texan musician released "The Classic Christmas Album" in 2016, featuring popular Christmas carols such as "White Christmas", "Jingle Bells", "Santa Claus is Coming to Town." Along with releasing his own album, Nelson joined popular country-pop singer Kacey Musgraves in 2016 for her own Christmas album, "A Very Kacey Christmas." The duo performed "A Willie Nice Christmas," a fun and festive tune for lovers of both musicians.
This is part of a holiday series counting down to Christmas so make sure to visit Austonia tomorrow, as we reach eight days until Christmas.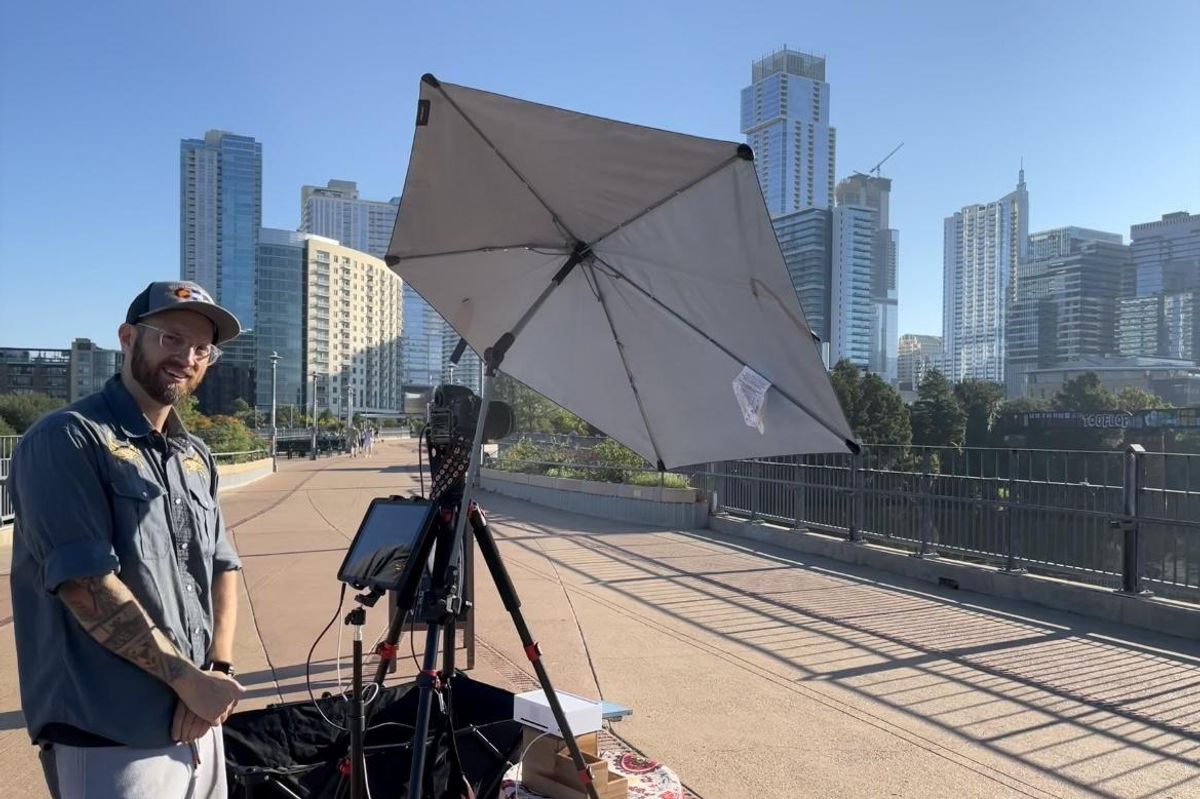 Nicklaus Pereksta says he loves photographing enthusiastic people, and it's why his latest gig offering pictures to people out on Lady Bird Lake's hike and bike trail is going smoothly. He sets up his gear on the Pfluger pedestrian bridge and puts out a sign: Photos, $10.
"Overwhelmingly, this has been a really positive experience," Pereksta said. "I get excited when I wake up in the morning and I can't wait to go to work."
Bikers and joggers are excited about it too. On the pedestrian bridge leading to downtown Thursday morning, a man on an e-bike rode up and posed, wanting more photos.
"I posted the last pictures on Instagram and people loved it. They asked, 'where is this guy?'" the biker told Pereksta. Bashfully, Pereksta, who also photographs landscapes and at weddings and other events, said he was happy to hear that.
Pereksta started these photos about a month ago, after the strenuous runs required in his valet job started causing pain in his legs. And though he has a passion for photography, he wasn't so sure when he started working independently if it would work out.
He felt uncertain about the demand for it and was also worried about having lots of expensive equipment out in the open.
"Then like the first day was nothing but high praise and people are like, this is so awesome. This is great. I've never seen anything like this before. I was like, Wow, this was really good, like positive turnout. So I got encouraged."
Now, he wants to expand and is thinking of contacting the Mueller Farmers Market about how to become a vendor. Still, he'll carry a connection to photographing on the bridge since the word bridge is related to his last name.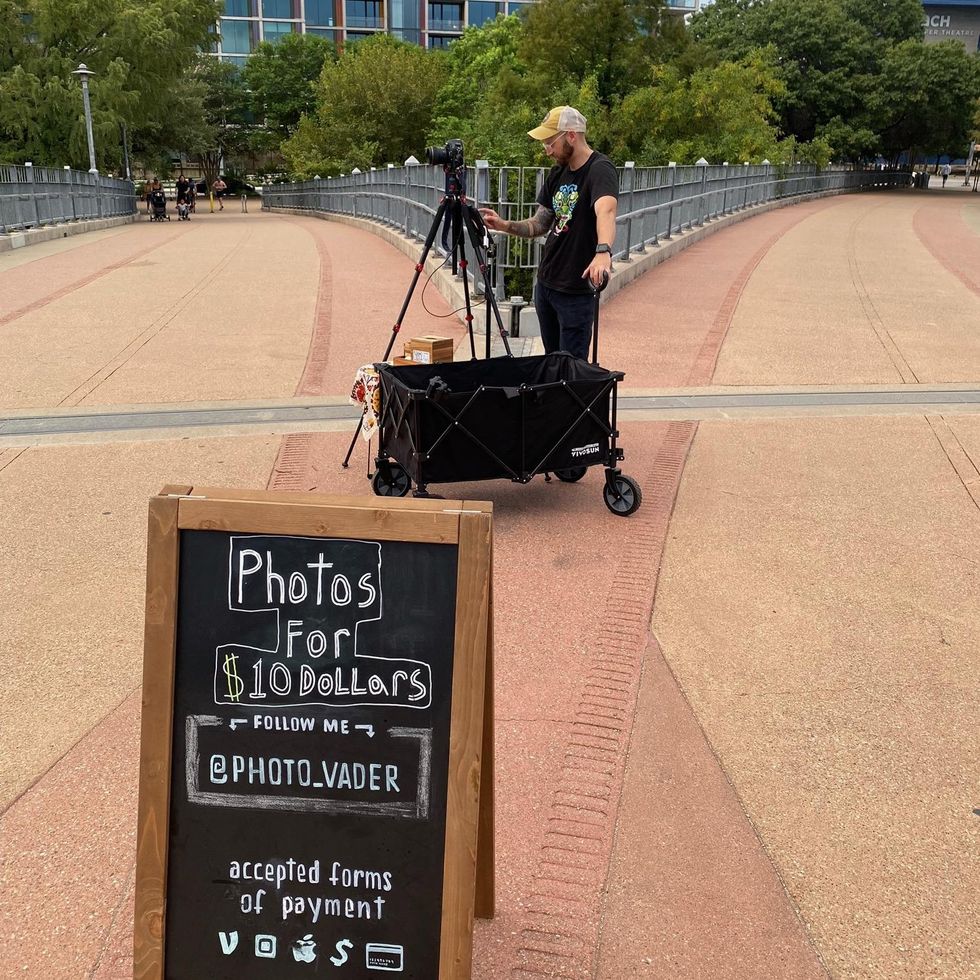 (Dewey C.)
"It's a name my great, great, great grandfather came up with when he was marrying somebody. It's actually quite a romantic name. It means a joining of two bridges," Pereksta said. "So, I thought it was ironic that I'm set up on a bridge. I'm kind of representing my last name right now."
Austonia talked to Pereksta about life in Austin, where he's lived for eight years after living in Boston doing band photography.
What was your first experience with Austin?
I came here to visit some friends and they took me to Barbarella. So we went to Barbarella and I was like, 'wow, this place is great.' And then the restaurants and the food and going to Barton Springs. I was like, 'this is amazing.' Because there's nothing like that in Boston. If you want to go to a natural spring, you got to go to New Hampshire. There's no pools in the city at all. So there's lots of swimming out here.
What do you like best about Austin?
You go to any little quiet bar and there's a band playing that should be like onstage for a sold out show. Yeah, they're playing to 10 people, right? Like, one of the best bands ever and they're playing for 10 people, right? And just little magic moments like that are pretty fun. You just run into little random weird things.
What do you think makes Austin different from other places?
There's no fall.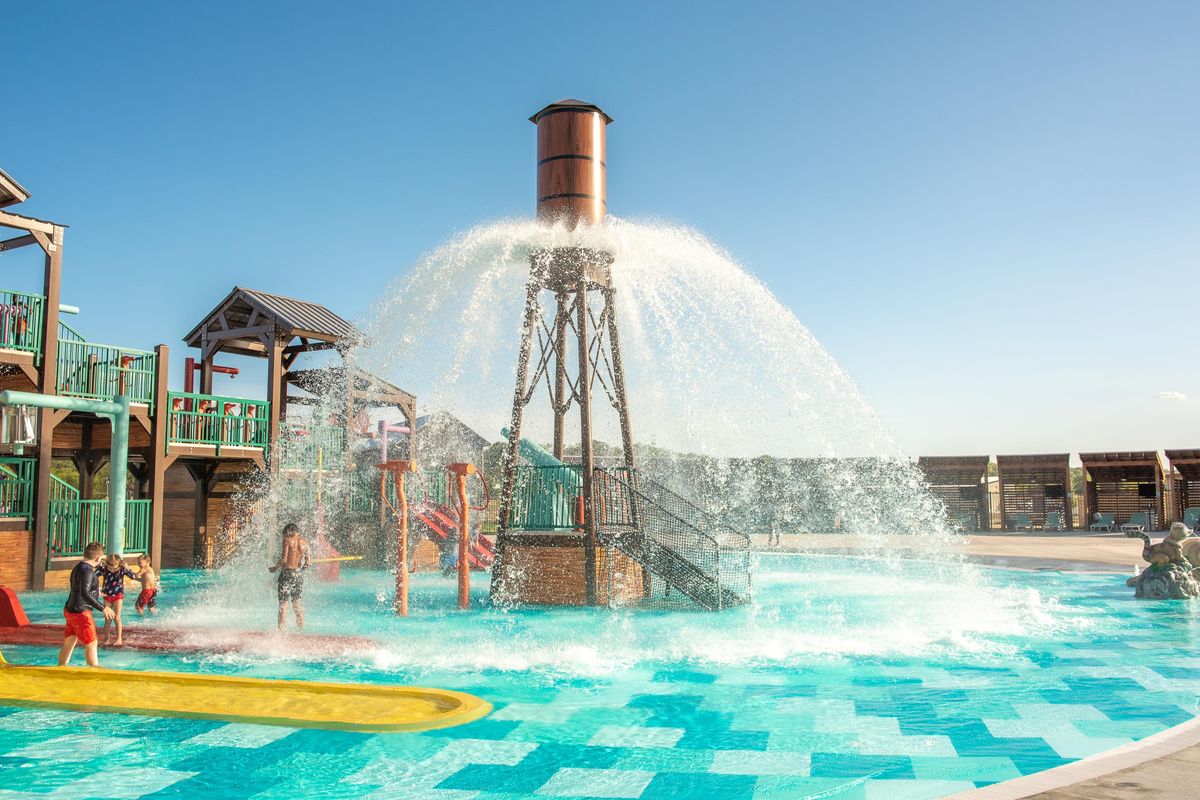 Camp Fimfo Waco
Camp Fimfo Waco, a brand new camping resort, is kicking off football and fall camping season in style! With top-notch amenities, premium accommodations, and 10 weekends of fall fun, there's no better place to have a fall camping getaway, especially if you're a Baylor football fan!
Fall promises to be a one-of-a-kind camping experience. From Sept. 16 to Nov. 24, weekends will be packed with fall-themed activities, including special Halloween weekends in October. Campers can enjoy activities like fall crafts, campground trick-or-treating, costume contests, site decorating, outdoor movie nights, and more!