Austonia AM
100% Austin news, info, and entertainment, straight to your inbox at 6 a.m. every morning.
In five minutes, you're fully informed and ready to start another great day in our city.
Get connected with our daily update
(Jordan Vonderhaar)
Half of Austin City Council's 10 seats—Districts 2, 4, 6, 7 and 10—are up for election this November, and nineteen candidates are competing for a spot on the (virtual) dais.
---
Elected members will be tasked with many important policies, such as the city's land use code, police budget cuts and transit planning. Another issue that has made its way onto the "Issues" vertical of many of the candidates' campaign websites? Homelessness.
In June 2019, Austin City Council rolled back three ordinances that had prohibited sitting, lying and camping in public places and nighttime panhandling.
Advocates said the move was a crucial step in decriminalizing homelessness. But others—including some of the people on the local ballot—were outraged.
The Ending Community Homelessness Coalition conducted its annual point-in-time count, a census of Austin's homeless population, in January and recorded a nearly 45% increase in the number of unsheltered residents.
Then the pandemic arrived, leading shelters to constrict their capacity and the city to open motel rooms in which the city's homeless residents could quarantine.
Austonia asked the candidates to weigh in on the city's homeless issue ahead of Election Day.
Disclaimer: These submissions are unedited; claims made have not been fact-checked.
Two months ago, Austin FC superfan Brad Tillery embarked on a near-impossible quest for the elusive Verde keeper kit, a swirling, bright green jersey worn by standout goalie Brad Stuver.
"It immediately grabbed my attention," Tillery told Austonia. "I just posted, 'Where is this. I've got to get this.'"
Tillery posted a few pleas for the kit, including a haiku, before his wife, Kerry Tillery, joined in on the fun. Kerry, who had a following on Vine before its collapse, said she was eager to join in on the creative process.
"I've always been big into like sketch comedy," Tillery said. "It's just been a lot of fun, and it's something collaborative that we can do (since) we don't do too much together creatively."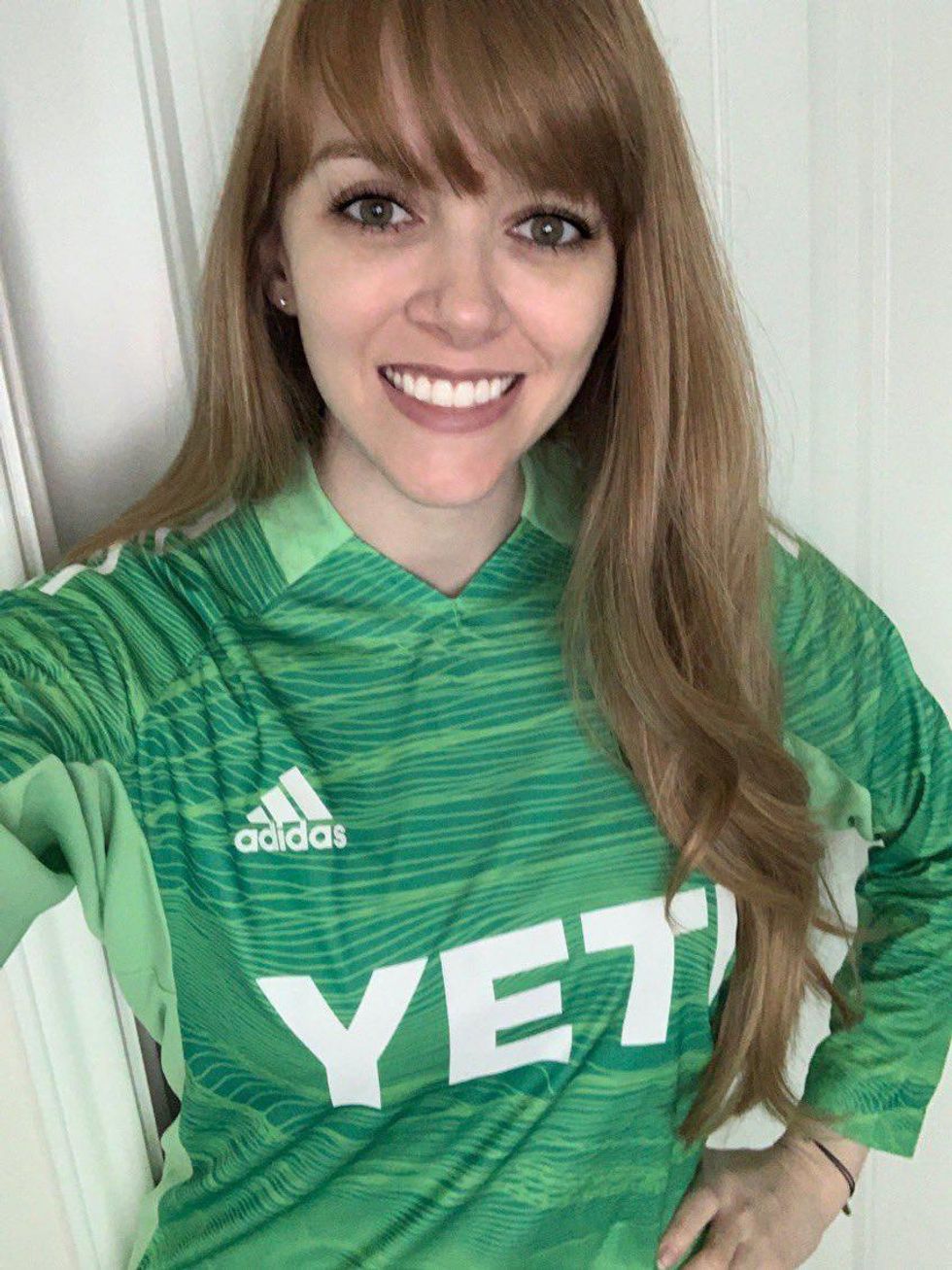 Kerry Tillery was one of the first to receive the keeper kit after creating videos for its release. (Kerry Tillery)
On Day 19 of the noble mission, the Tillerys' work finally got recognition. A clip made by the pair, inspired by the popular "JG Wentworth commercials," went viral in the Austin FC Twitterverse on Day 19 of the campaign. The other Brad, goalkeeper Brad Stuver, saw the post and agreed to send Tillery a keeper kit if he donated to Stuver's charity. A deal had been made, but the keeper kit wouldn't reach the Tillery's mailbox for over a month.
After 53 days of serenading the kit, editing the jersey into Star Wars scenes and the Kentucky Derby and (jokingly) putting the kit's release above their own marriage, it was finally released.
Club Owner Anthony Precourt announced that the kit would be sold at the Verde Store, followed by a video featuring Stuver at the store itself. Members of fan clubs Los Verdes and Austin Anthem quickly scrambled to the store to purchase the long-awaited kit, and the Austin FC account had to warn that supplies were already limited.
Tillery said he actually received word on the kit's release at the Colorado Rapids game by Stuver himself.

"I haven't actually ever spoken to him, except for a 10-second conversation," Tillery said. "After the game in Denver, we were yelling back and forth, so I had an inkling that it was going to happen."
A month of silence followed, and Stuver shipped him the official kit two days before its announcement. When the kit finally arrived Saturday, Tillery said he felt "like a kid in a candy store."
It may seem like just another piece of Verde merch, but the Verde kit campaign has turned into a rallying cry. The Tillerys have been supported by Los Verdes, Austin Anthem, La Murga and Oak Army New Braunfels as the quest continued to gain traction.

Most importantly, however, the keeper kit has helped raise money for Brad Stuver's charity, The Laundry Project. Stuver and his wife, Ashley, brought their former charity to Austin with a goal of helping Austinites pay for laundromat fees, and Tillery made sure to shout out the charity that started it all in his final video on Monday.
"I thought it was important to do something for the community," Tillery said. "We're seeing people actually already donate today, and that's going to go to help people in our community who have to go to laundromats... just a small expense for it to be taken care of."
With a final, Breakfast Club-esque clip, Tillery raised his fist triumphantly in the keeper kit itself, his campaign finally a success.
Tesla's new Gigafactory in Austin has done more than tack on national headlines: it's also reshaping Riverside and the rest of southeast Austin.
Michele Bryant, manager of Treehouse Apartments on Oltorf Street, said that "low availability (and) heavy demand" is ending previous specials and sales at the complex as Tesla employees take root in the area.
"We leased 13 units to Tesla employees in the last two months and many more are inquiring daily," Bryant said.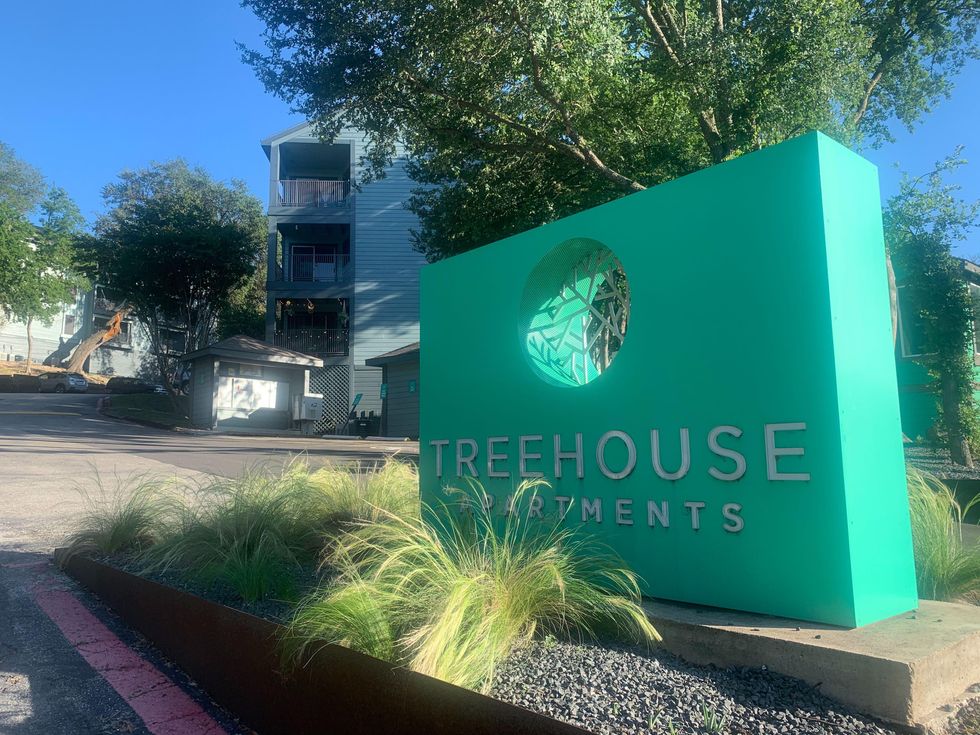 (Claire Partain/Austonia)
Tesla's Giga Texas is located 15 miles from Riverside's hub and sits near another southeast Austin feature, Austin-Bergstrom International Airport. Though the Gigafactory won't be complete until the end of the year, the company is hiring droves of new workers. In April, Tesla CEO and Austin resident Elon Musk tweeted, "Over 10,000 people are needed for Giga Texas just through 2022!"
Austin Board of Realtors President Susan Horton said that the influx of tech companies has affected where people choose to move within the Austin metro. "We are projected to have 35,000 new jobs here by the end of the year because of just the tech industry," Bryant said. "Tech is booming, and they want to be as close to those areas as they can."
The effects of the ongoing tech and California migration have already been felt throughout Austin, but areas with close proximity to the companies' headquarters, including Pflugerville and Riverside, are seeing the biggest changes to their communities.
when i moved to austin just 10 years ago the east side was where my community was, where i went to feel like i was home, even with the riverside college kids. but even then it was much smaller. now since the tech boom's gentrification east side is nearly lost -- https://t.co/ppbX0MQ8WX
— Kate Sánchez⁷ (@OhMyMithrandir) June 6, 2020
Road construction plagues much of Oltorf, the street parallel to the south of Riverside, and new apartments are constantly being reconstructed or remodeled to match increasing demand.

East Riverside-Oltorf has been known for slightly higher crime rates, but it's also an affordable oasis amid the sky-high Austin housing market. Young people starting their careers flock to the area, which has an average 1-bedroom rent at $150 cheaper than the rest of Austin and half the price of rent downtown, according to Zumper.
But a change in landscape means a change in price. At Treehouse, there's more interest than there is room, and Bryant said the complex ended a special because they simply don't need it to bring people in.
On Riverside and nearby Oltorf Street, new high rises catered to young people stand half-built, and existing properties are constantly undergoing remodels.
Bryant, who has worked at Treehouse Apartments for two years, has already noticed changes to the neighborhood.
"I have noticed more mid-rise properties being built," Bryant said. She added it is "most likely due to tech and Tesla housing needs."
The neighborhood that is dotted with taco trucks and Austin treasures, such as Emo's Austin and Buzz Mill, is now slated for a revamp that mirrors The Domain in North Austin.
The project, nicknamed "The Domain on Riverside," is a 10 million-square-foot project approved by Austin City Council in October of 2019. The behemoth, labeled River Park, would double the size of its North Austin counterpart. The project could take over two decades to build, with its first phase set to be complete in 2023.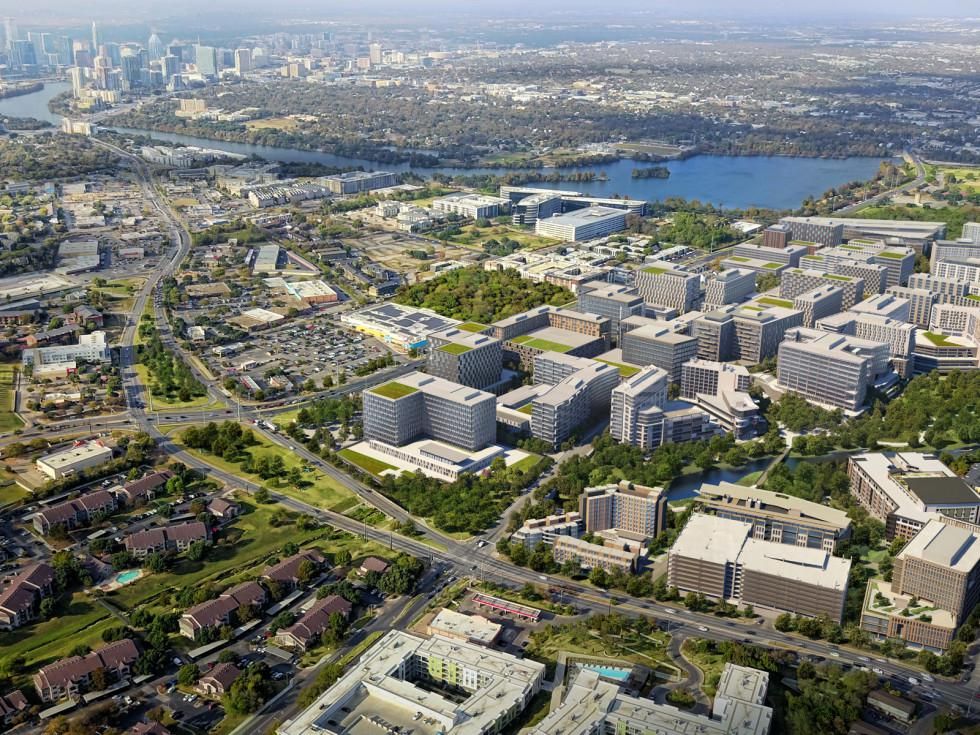 Rendering of River Park.
While some, including the project's developers, say the development will help add affordable housing and bring business into the area, others such as Save Our Hoodz, a local organization bringing attention to displacement, say the project contributes to gentrification.
The development is part of a bigger-scale operation adopted by the city in 2010. The East Riverside Corridor Master plan intends to bring more green space and walkability to the area, but it's also led to increased interest from cash-happy investors.
With Oracle bordering Riverside to the north and Tesla to the east, a change in landscape has already begun, and a transformation of the area seems almost guaranteed.
Is it just us, or is the current Austin mask situation confusing? Are we supposed to wear a mask or not, and where? And should we wear one anyway, even if not requested or required?
Austin health orders requiring masks expire Tuesday. What then?
Take our three-question quiz, and tell us what you're thinking.