Get connected with our daily update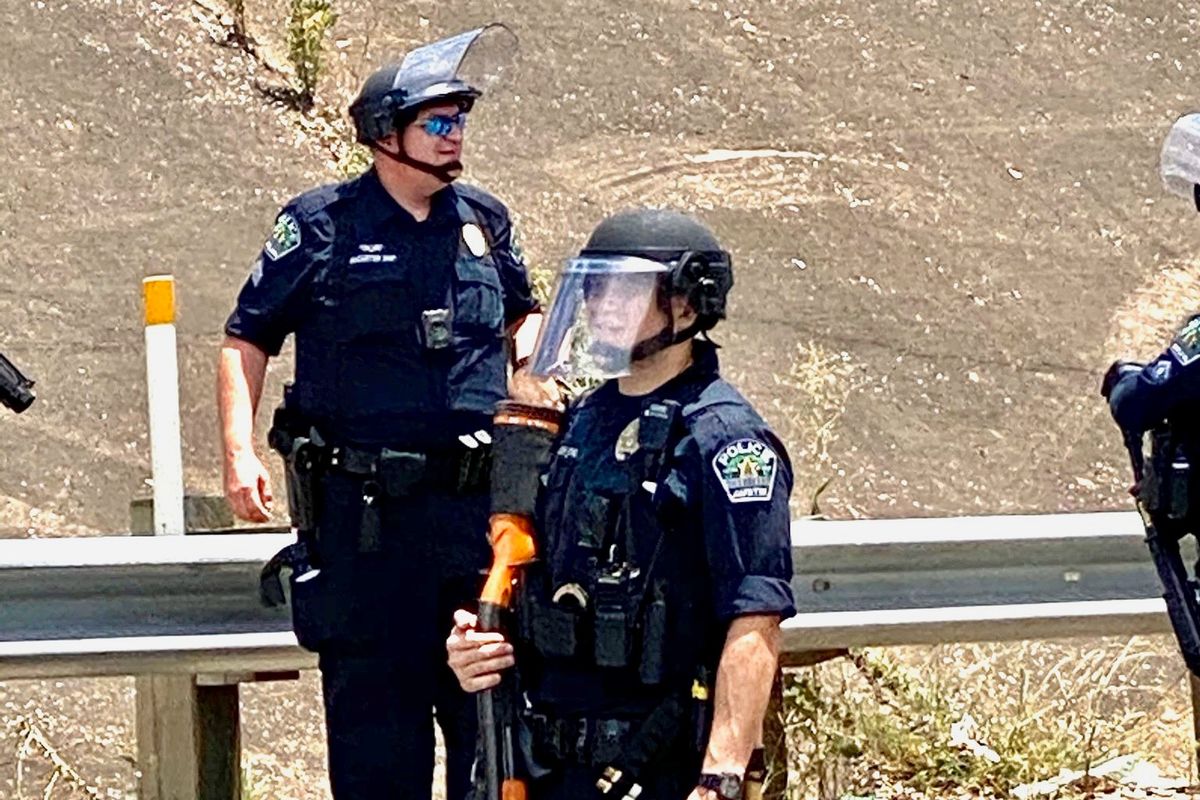 (staff/Austonia)
The Austin City Council unanimously approved a package of resolutions late Thursday aimed at rewriting the police budget, eliminating racial disparities, limiting use of force by Austin police, and stating "no confidence" in Austin Police Department leadership.

---
The council proposed the sweeping changes to the police department in the wake of violent clashes between officers and demonstrators protesting the police killings of Michael Ramos of Austin and George Floyd of Minneapolis.

The final vote was made a 9:39 p.m. at the end of a nearly 12-hour meeting.
"I'm just so proud we're finally taking this step," said Council Member Sabino "Pio" Renteria. "I just hope we can meet the dream of Martin Luther King, you know, where everyone's holding hands as brothers and sisters. That's what I wish for, and I hope that Austin just grows up."
The measures include a broad range of reforms, some of which—like bans on tear gas and chokeholds—can be implemented right away. Others, like an item directing reallocation of some funds and shrinking personnel at APD through attrition, won't happen until budget season in August. Council committees will be running in the next several weeks, but the council won't meet again until mid-July.
"In August we make (budget) decisions, we look at tradeoffs, and that's when the work will be really hard. But that's when we have a chance to make history," said Mayor Steve Adler.
Manley's future
Earlier in the day, as City Council members spoke on the need for change from the top down, Chief Brian Manley went on the offensive in a lunchtime press conference with members of JUST America, a newly formed social justice group, to enumerate what his department has already done to reduce police violence and pledges to do after conversations with the group.
Manley later told council members later that he worried an outright ban on tear gas would tie police hands when they need to get violent criminals out of standoff situations, and hoped a clause reducing military-grade gear for police wouldn't strip the department's ability to be prepared for extraordinary situations in the future, such as school shootings.

Adler invited Manley to return to the council later with resolutions allowing for exceptions, if he determines through the work of the department that the bans went too far.
A discussion about Manley's own future at the department was laid on the table, however, when City Manager Spencer Cronk—who is tasked with making the decision about whether to remove Manley from his position—was asked by council members to give them an update on his plans at the Council Public Safety Committee late next week. An agenda for that meeting had not yet been posted late Thursday.
"We are going to give the manager a week to settle his thoughts on what we are about to implement here, and then we will be expecting some information and explanation on the path forward," said Council Member Jimmy Flannigan, chairman of the new committee, which was created on Thursday night.
Supporters and opponents
Hundreds of people signed up to speak Thursday at the virtual City Council meeting on four items related to APD.
"It's been overwhelming in several senses of the word," Council Member Natasha Harper-Madison, who sponsored the measure rewriting the budget and rebuking the chief, said of the public engagement on the issue. "The message has been almost unanimous: Support these items we are bringing before us. These residents are demanding change."
The opinions of citizens who called in ranged from suggestions that some of the police budget go to solving the homeless crisis to threatening to vote out all members if the provisions were passed.
Supporters called the changes "transformative." Opponents called them "dangerous." Many called for Manley's ouster, while defenders said he was committed to change.
One caller wanted to know why there was no "White Lives Matter" rally. Another wanted to see immediate justice for two protesters who were hospitalized during demonstrations after being hit by less-lethal munitions fired by Austin police.
Much of the opposition was to a resolution cutting the budget for new officers, delaying the new cadet class and reallocating some 20%, or more, of the APD's $440 million-plus budget.
"Symbolic acts to cut cops don't solve our inequity, poverty, racism problems—[and make] the community less safe. It doesn't fix the failures in affordable housing or education or public health," said Cary Roberts, executive director of the Greater Austin Crime Commission.
Roberts said Austin police make contact with the public through 911 calls more than half a million times a year, and last year received just 155 complaints referred to Internal Affairs, a low percentage he said shows the overwhelming professionalism among the department's 1800 officers.
"I'm really struggling with recognizing the police department I've been hearing about these last two weeks with the police department I know," Roberts said.
Brenda Ramos, whose son Mike Ramos was killed by Austin police in April while he was unarmed and driving away in his car, gave a tearful statement on the phone in a moment so emotional that council members asked for a break to recompose themselves after she finished.

"The past 47 days have been the worst of my life," she said. "I have cried every day. I am heartbroken by the loss of my only child. He was my everything."
Ramos asked the council to pass the reforms and replace Manley, who she fears will defend Officer Christopher Taylor's use of deadly force against her son.
"My son did not deserve a death sentence, no way," she said.
(Note: The story has been updated to say there were 155 complaints about police that were referred to Internal Affairs.)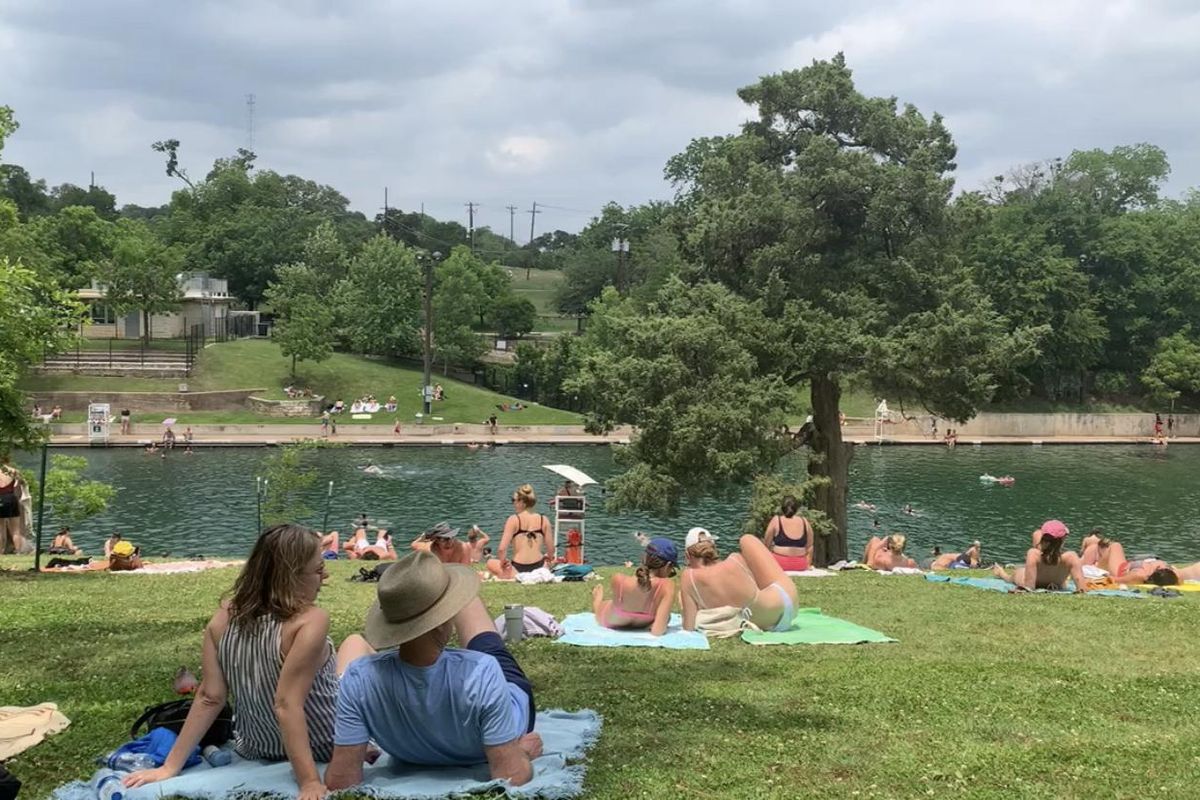 Barton Springs Pool is on a condensed schedule while the city tries to fill out its lifeguard roster.
The popular pool is currently closed on Mondays, Wednesdays and Thursdays while it navigates a lifeguard shortage. The city is offering bonuses to new applicants who can start by early June.
Austin Parks and Recreation Assistant Director Jodi Jay said there are 207 lifeguards ready to work and 100 incoming but the department needs 750 to be fully staffed.
Zoom out: The pandemic has had a lasting impact on hiring—in 2019, the city was able to hire 850 lifeguards.
Why it matters: The city needs at least 400 lifeguards, plus 30 with open water certification, to open pools on a modified schedule by June 4. Without hitting that mark, some facilities could limit hours or close.
The job pays between $16-19 an hour, anyone over 15 can get certified and there are bonuses on the table:
$500 bonus if you get certified and start working by June 6.
$500 bonus if you work through August 14.
$250 bonus if you get advanced certification.
Austin Parks and Rec's Aquatic Division serves 45 public aquatic facilities—including Barton Springs pool and a number of regional pools.
Find the full list here.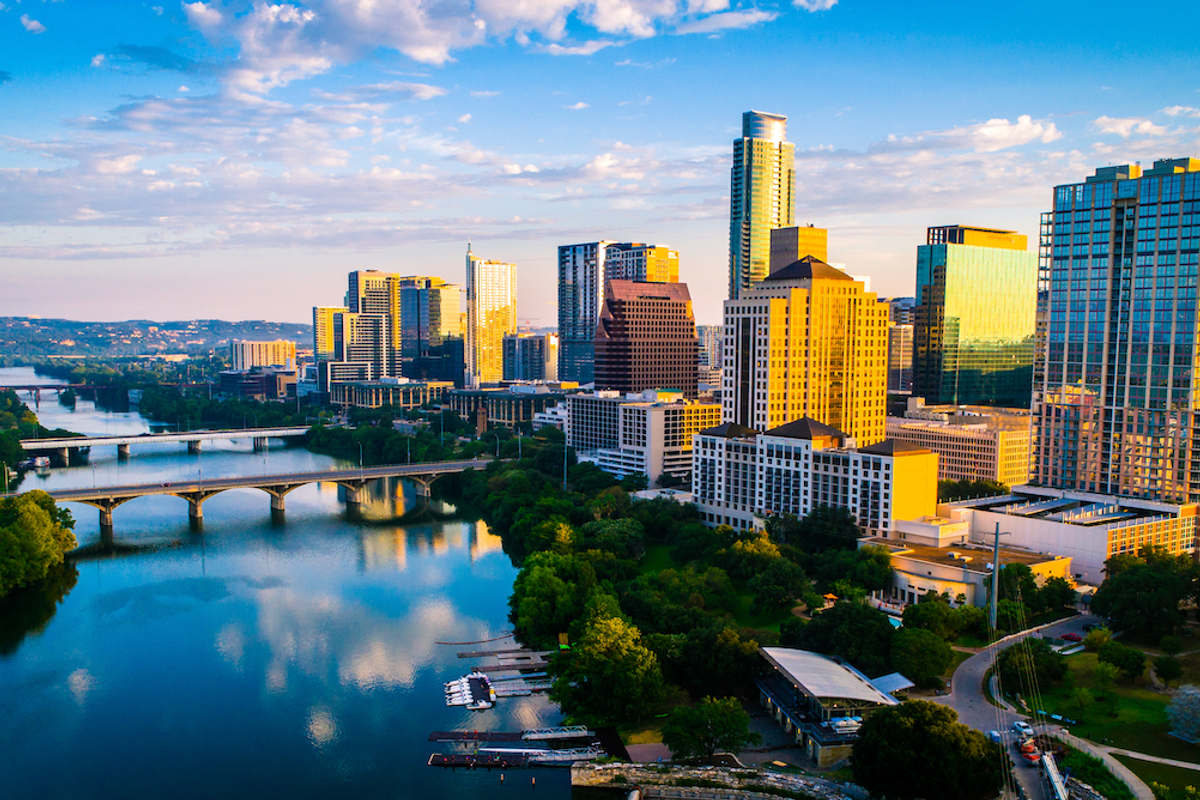 For years Austin has been one of the top 5 places to live in the U.S., according to an annual ranking from U.S. News and World Report. But this year, Austin dropped out of the top 10.
The publication ranked Austin at No. 13, down from No. 5 last year, No. 3 in 2020 and No. 1 in 2017, 2018 and 2019. Cities ranking in the top this year were No. 1 Huntsville, Alabama, No. 2 Colorado Springs and No. 3 Green Bay, Wisconsin.
So why did it rank lower this year?
The hot housing market is part of the reason. The report states "Austin offers a lower value than similarly sized metro areas when you compare housing costs to median household income."
Still, Austin was the highest-ranked Texas city on the list. Adding to its desirability are its live music capital roots and the growing tech scene. The next Texas area on the list was Dallas-Fort Worth coming in at No. 32.
U.S. News says it analyzed 150 metro areas in the U.S. to make the list based on the quality of life, the job market, the value of living there and people's desire to live there.