Get connected with our daily update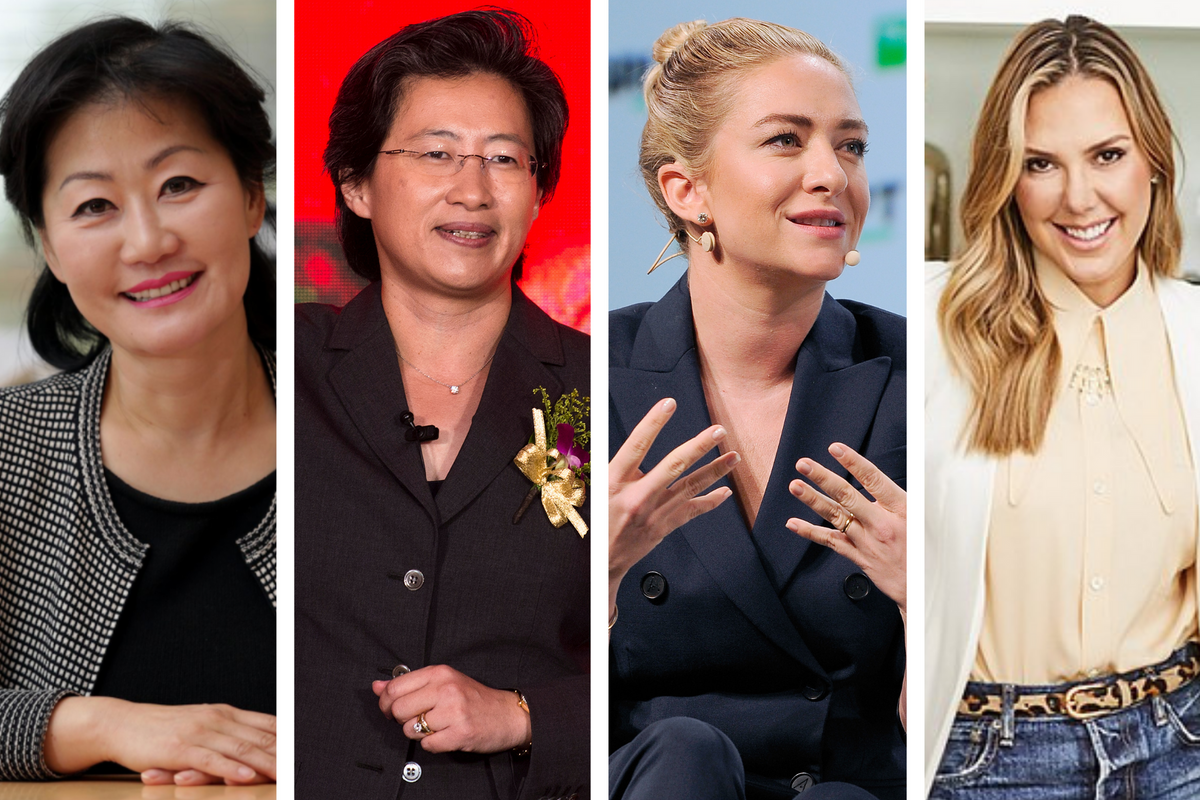 Eight Texas women have made Forbes' latest and sixth annual America's Richest Self-Made Women list released Tuesday. Of the eight, four of them call Austin home, which is more than any other city in the state. Together, the Austin women are worth more than $4.8 billion.
---
Here are the four Austin women on the list:
Thai Lee, $3.2 billion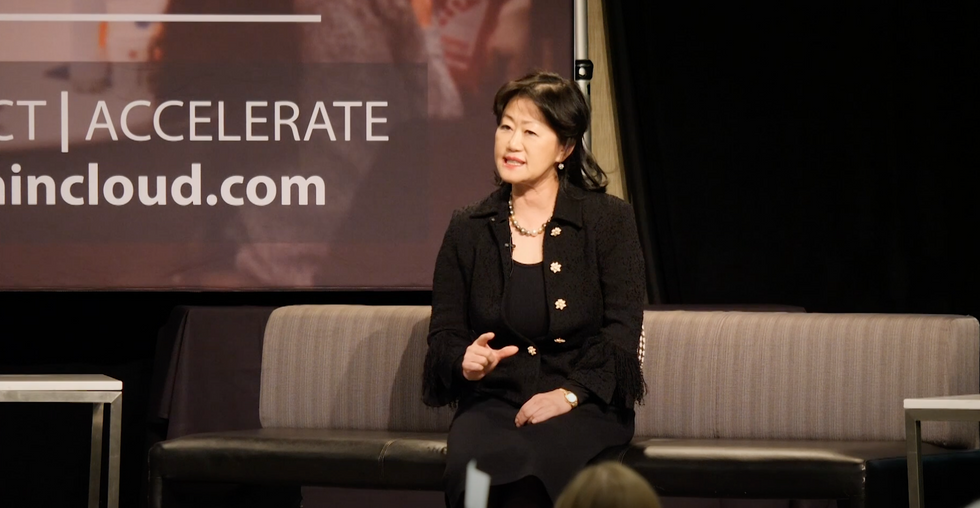 Coming in at eighth place on the list, Thai Lee is no stranger to Forbes, as she also made Forbes' 400 earlier this year. Lee is the CEO of IT provider SHI International, which has over 20,000 customers including big names like AT&T. Lee lived in South Korea until high school, when she moved to the U.S. A Harvard MBA alumna, Lee majored in biology and economics because she wanted to avoid speaking English in class.
Whitney Wolfe Herd, $575 million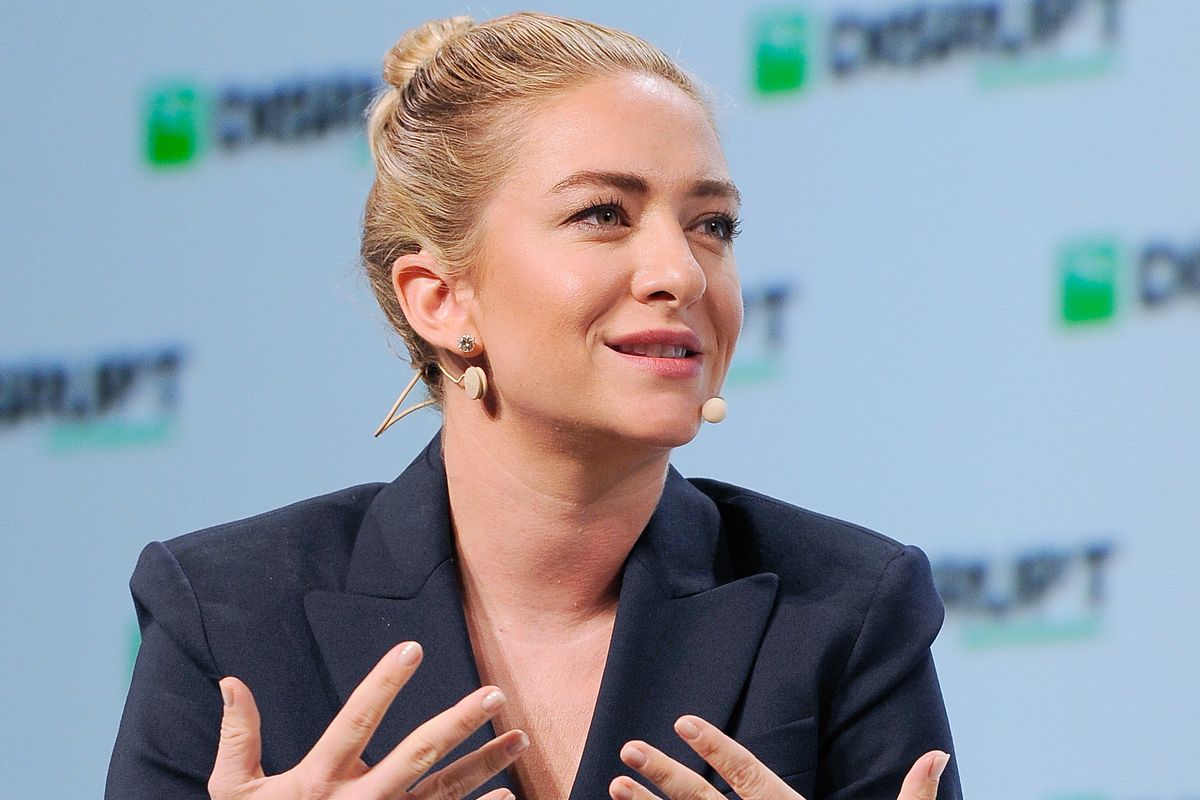 TechCrunch Disrupt San Francisco 2018 - Day 2
(Steve Jennings/CC)
Ranking 39th on the list, Whitney Wolfe Herd has changed the online dating scape as we know it. Herd is the CEO and founder of Bumble, a dating app where women make the first move. The businesswoman is dedicated to empowerment of women; Bumble was originally intended to be a social media platform for women—the app even has a venture fund dedicated to investing in women-run businesses. Herd has almost doubled her wealth since last year, clocking in then at $290 million.
Lisa Su, $530 million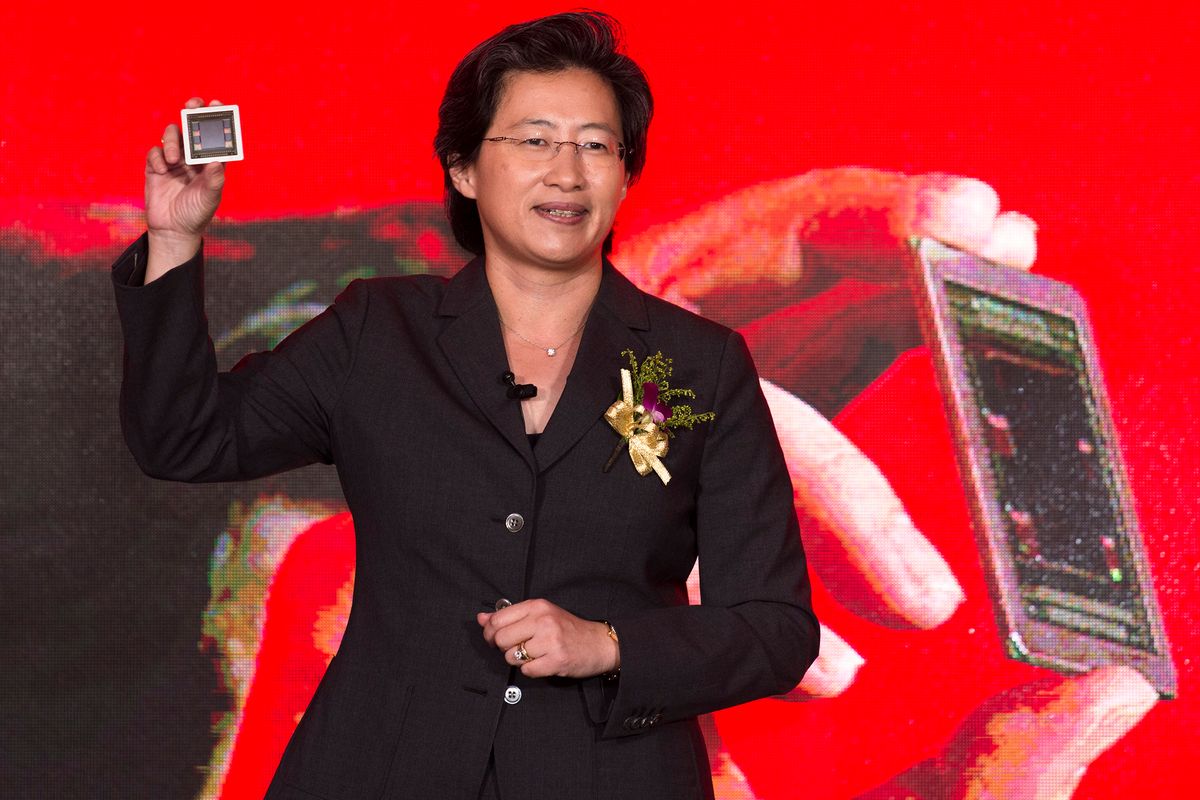 (Gene Wang/CC)

At 44th place, Lisa Su has made a name for herself in the tech sector. Since she became CEO of semiconductor firm Advanced Micro Devices in 2014, stock prices have risen 20-fold. Su was born in Taiwan but raised in the U.S., where she achieved her Ph.D in electrical engineering at Massachusetts Institute of Technology. Su has also worked at big tech companies like IBM and Texas Instruments. The businesswoman was also featured in Forbes' Top 50 Women in Tech in 2018.
Kendra Scott, $510 million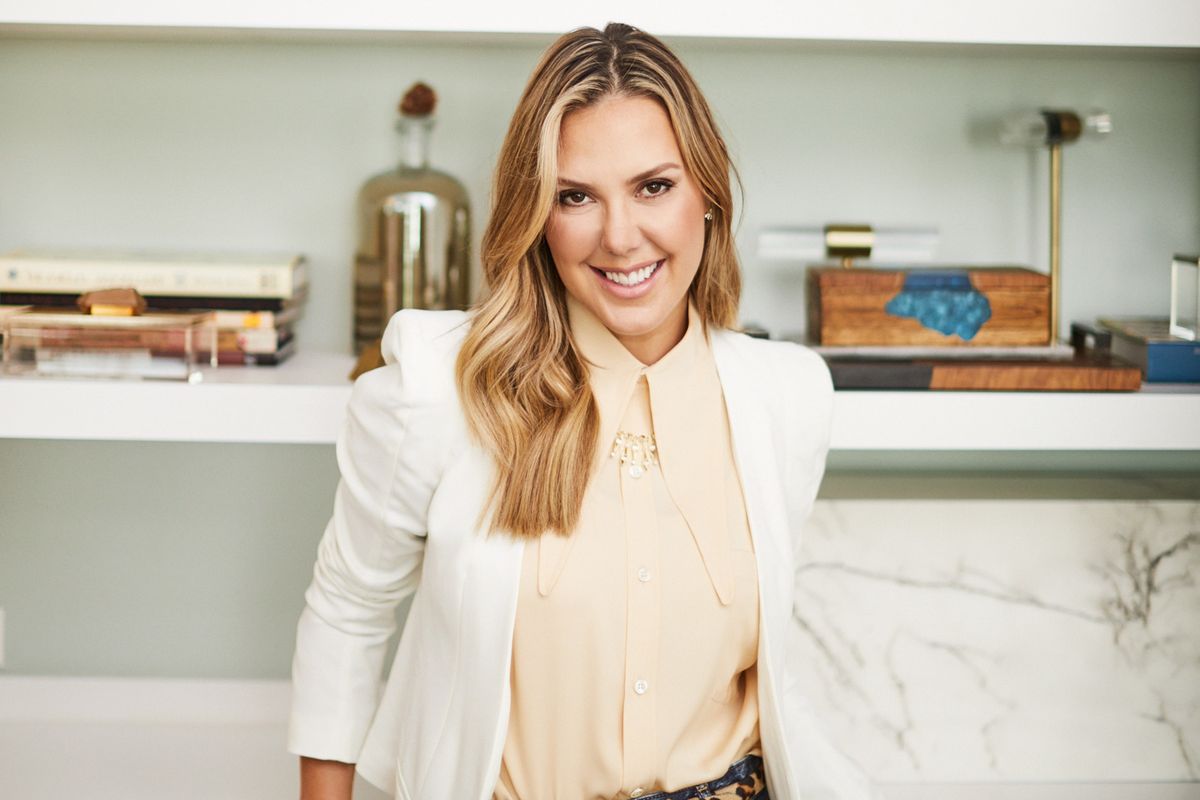 Though she may be last on the list, Scott is possibly the most well-known businesswoman in Texas. In addition to founding her own jewelry empire, appropriately named after herself, Scott now boasts a teaching position at UT and will take a seat as a guest Shark on ABC's "Shark Tank" in the upcoming season. The jewelry mogul started her business in her spare bedroom at home because she couldn't find quality jewelry she could afford at the time. Scott has been featured in Forbes' Self-Made Women list since 2017.
The full list was calculated using stock prices from Sept. 11 of this year.
More on Austin's wealthy: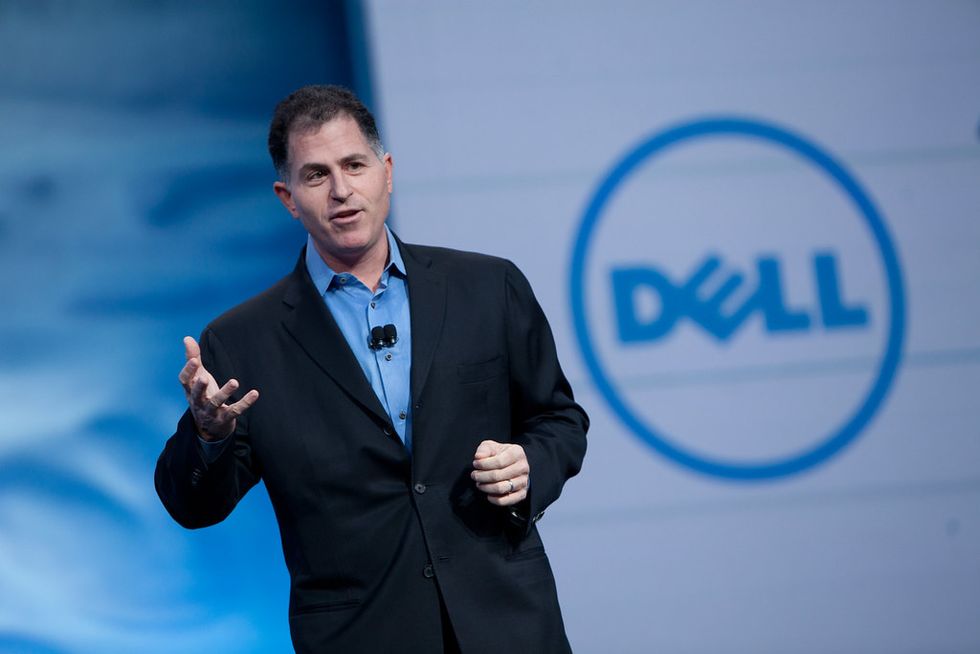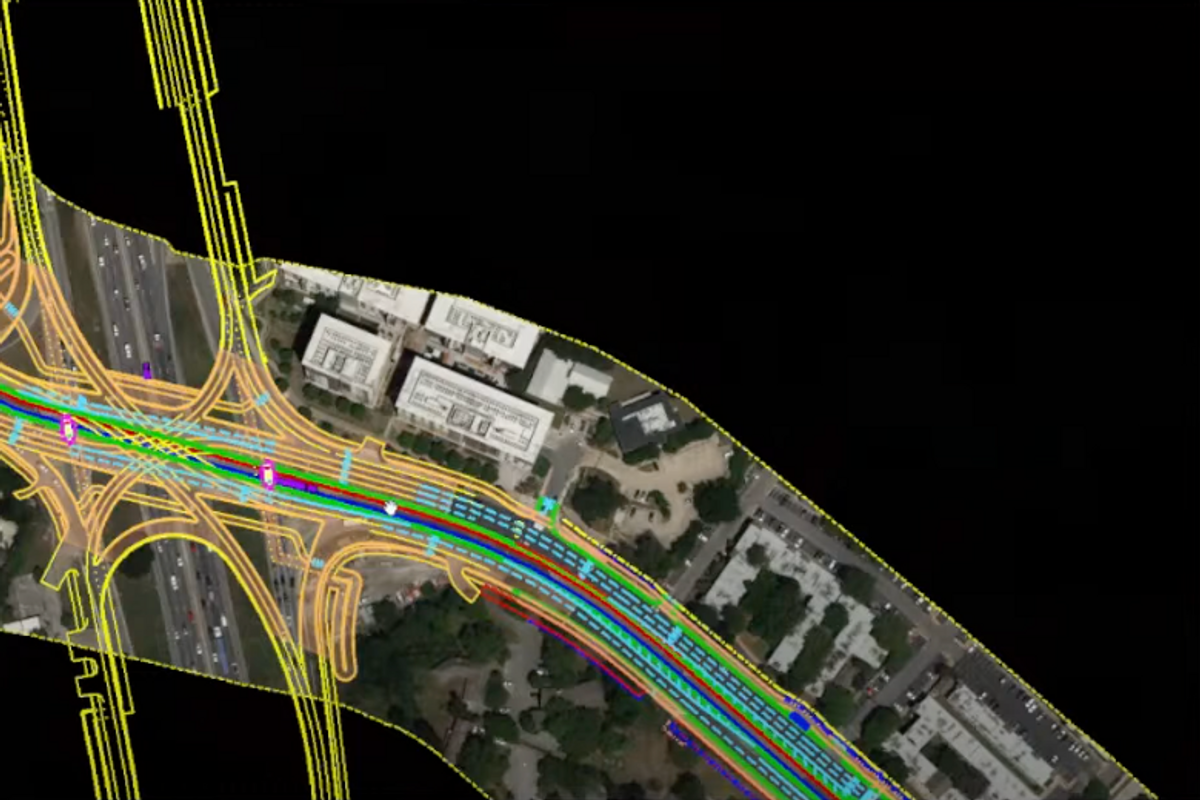 Designs for stations along Project Connect's Blue Line were presented this week, giving a detailed look at what part of the rail system extending from downtown to the airport could look like.
The planned stations that have gotten the latest focus include Waterfront, Travis Heights and Lakeshore stations past Lady Bird Lake.
At the Waterfront station, the preliminary design aims to prevent visual obstructions and save on costs. This is accomplished by a transit guideway that will lower from the bridge to a level station.
Heading onto East Riverside Drive, the light rail faces a curve requiring a slow down to about 10 miles per hour.
The Travis Heights station could involve relocating a pedestrian crosswalk zone at Alameda Drive to Blunn Creek. Since light rails can't effectively operate on a steep grade, this allows the transit guideway to avoid that.
From there, the rail will extend to the Norwood Park area, and though it will reach along the right-of-way zone, the park will be able to remain open.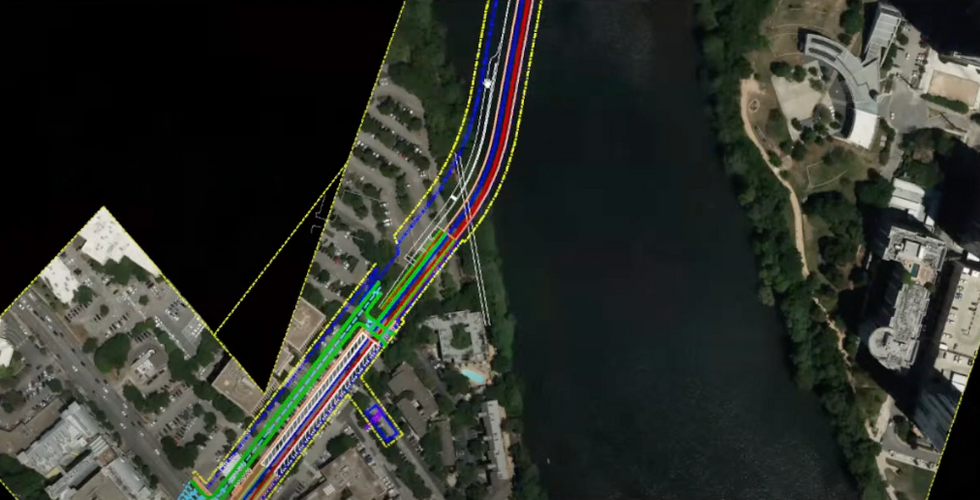 A view of the Blue Line by Lady Bird Lake. (Project Connect)
The line involves some coordination with the Texas Department of Transportation. That's because the department is working on an intersection that will have to be built before the phasing of the section of the Blue Line involving an I-35 crossing.
When it comes to the safety of cyclists and walkers, design ideas include a pedestrian hybrid beacon by East Bouldin Creek that would provide a protected signal to cross. And for the intersection TxDOT is carrying out, Project Connect is working with them on pedestrian access across the intersection. It could involve shared use paths along the street and crossings beneath it.
This summer, the public can expect 30% of design and cost estimates to be released. Though the project was $7.1 billion when voters approved it in November 2020, the latest estimates factoring in inflation and supply chain constraints show it could ultimately be upwards of $10 billion.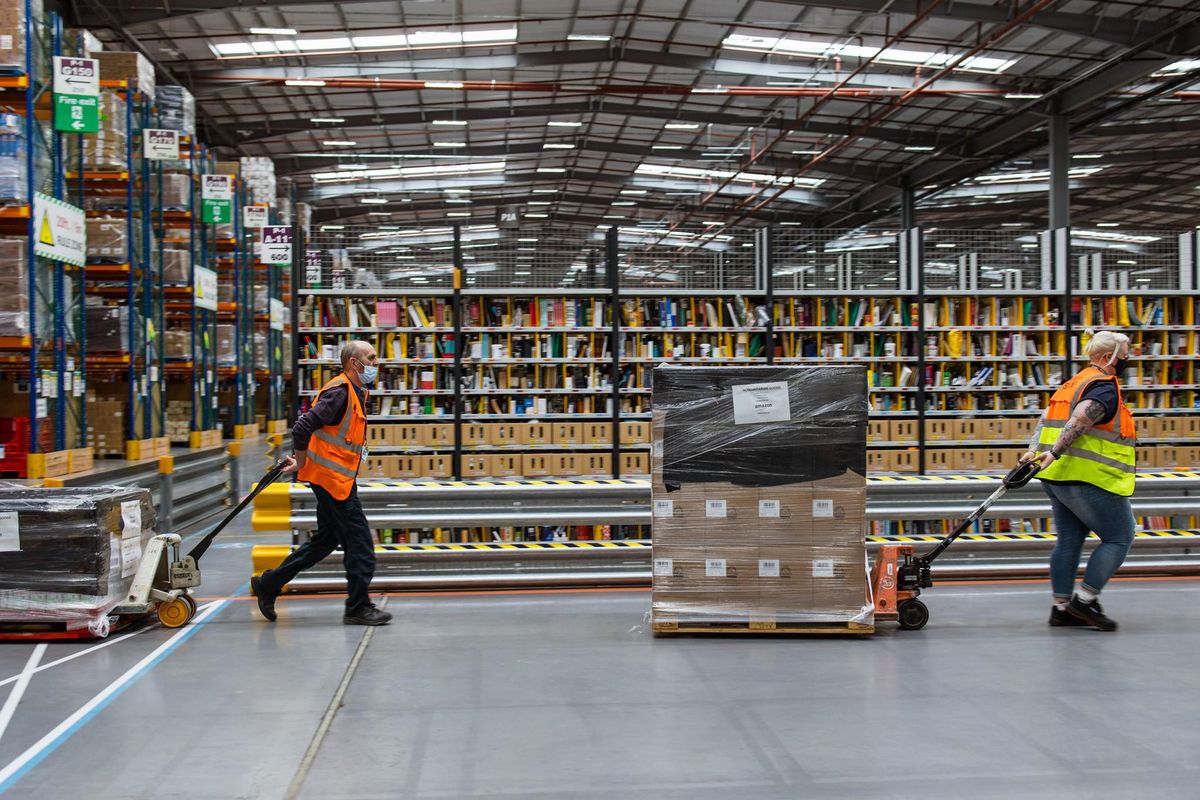 Plans for an Amazon warehouse in Round Rock—a $250 million project slated to be a large distribution center—are on hold.
This comes just after the tech giant had its worst financial quarter in seven years.
The details:
Late last year, it announced an expansion at the Domain adding 2,000 more corporate and tech jobs.
Amazon still owns the site in Round Rock. Plans for it are unclear.
Early this week, the Wall Street Journal reported that Amazon is aiming to scrap warehouse space as it faces a slowdown in its e-commerce operations.
Part of that effort involves exploring the possibility of ending or renegotiating leases with outside warehouse owners. Another aspect is a plan to sublease warehouse space.
"It allows us to relieve the financial obligations associated with an existing building that no longer meets our needs," an Amazon spokeswoman told the Wall Street Journal. "Subleasing is something many established corporations do to help manage their real estate portfolio."