Get connected with our daily update
Austin-based Athena Security launched a fever-detection system on March 18th, a few weeks after the new coronavirus swept into the U.S., and there has been a hectic buzz at the company ever since. Co-founder and Chief Technology Officer Chris Ciabarra says the company is in negotiations for tens of thousands of orders.
According to Ciabarra, one of the potential orders is for 70,000 units. The Air Force has placed an order. The Navy and Army are in discussion with the company. Foreign governments are interested.
"The phone is ringing off the hook," he says "The orders are coming from all over the world—companies, hospitals, cities, countries."
---
Athena's thermal imaging system is designed to detect possible COVID-19 cases before the individuals enter a building and potentially spread the coronavirus. The system can screen up to 1,000 people per hour.
The company says that as individuals look at the camera from five feet away, artificial intelligence instructs sensors to focus on the hottest part of a person's face. This will usually be the inner eye. If the person is wearing glasses, the system will go to the forehead. The system is able to ignore non-facial heat sources such as lights, cell phones and hot drinks.
The customer running the system can choose the body temperature at which an alert is issued. The user can choose to receive these alerts through a web app or a mobile app, or to have them sent through existing security platforms and video management systems.
There have been thermal cameras used in the past, especially during the SARS and swine flu outbreaks. Similar systems are still in use today. Ciabarra says they are less accurate, because instead of using artificial intelligence to pinpoint the hottest spot on an individual's face, they simply pick up the hottest object within their field of vision.
He also says the other systems require someone to be looking at the camera feed to detect elevated temperatures, whereas the alert element of the Athena system means that no one needs to be monitoring the feed. The Athena system runs a visual camera along with the infrared thermal camera, so that an image of the person with a fever can be sent along with the thermal alert.
Athena recommends confirming high temperature readings with the use of a medical thermometer. Ciabarra also says Athena is hoping to partner with a company that is moving towards the launch of a coronavirus test that could be done on site and provide results in 45 minutes.

New direction

Before it developed this system to fight the spread of a potentially deadly virus, Athena was focused on stopping another killer. The company makes a gun detection system that is sold to malls, restaurants, schools and religious organizations.
Ciabarra and Athena co-founder Lisa Falzone developed the weapons-detection idea after they left Revel Systems, the iPad-based point of sale business they had founded.
"We were watching TV, saw all the school shootings, and thought, 'Let's fix that,'" says Ciabarra.
The founders decided to move to Austin to create their new business, because the city had a strong technology community that was growing and would allow them to hire good employees. Athena now has about 30 employees, and Ciabarra says the city was a good choice.
The company developed a camera system that, according to the company website, can recognize 300 firearms, as well as "motions that are commonly used to commit a crime." With the help of thermal imaging, it can detect the firearms even if they are concealed.
About two months ago, as the COVID-19 threat grew, the company began adapting its detection system to the new challenge. Ciabarra says it was very easy to do.
Athena gets its camera hardware from third parties and develops the software to run the detection systems. At present, it uses two camera vendors. Interest in the new systems is so strong that Ciabarra expects to end up with five or six camera suppliers to keep up with demand.
The hardware requirements of the weapon-detection system and the fever-detection system are similar, though not identical. It is the artificial intelligence and other software that is more strongly specific to the system and needed to be developed.
In addition to the fever-detection product it has just launched, Athena is working on two modifications. One is a system that it says will be able to assess multiple people at the same time. Ciabarra hopes to have this variation ready in a month.
The company is also working on creating a less expensive package. The current product costs $8,900 for the first year, and $1,200 for each following year. The goal is to make a system that would cost about $2,000. Ciabarra expects this version to be available within 30 days.
The less costly system would not automatically scan people as they walk past, but rather the individual would have to walk up to the system and push a button. The results would be slightly less accurate than those produced by the current product. Athena says the current system is accurate to within 0.4 degrees Celsius. That margin of error is expected to increase to somewhere between 0.5 degrees Celsius and 1 degree Celsius in the less expensive version.
The systems involve surveillance, and this can raise concerns. Ciabarra points out that the fever-detection systems do not do facial recognition. Instead, they do facial detection.

"We don't look at who a person is," he says, "we just detect where the face is."

At work

Back in 2010, at the birth of Revel Systems, Michael Lappert was Ciabarra's very first customer. Lappert makes ice cream, as his father did before him, and he has 18 ice cream shops as well as several restaurants.
At the moment, Lappert is installing an Athena fever detection system in Lappert's Ice Cream in downtown Sausalito, just across the Golden Gate bridge from San Francisco. He says the shop is usually an extremely busy place. The Bay Area, however, has been under a shelter-in-place order since March 16th. Because the shop serves take-out food, it is allowed to remain open. Things are much quieter, but Lappert says the shop still plays an important role in the community.
"There are a lot of parents with young kids, and no school, and no place to go, so for them it is a happy thing to do," he says.
He points out that he is "hemorrhaging money," but the buildings that house his businesses are paid off and he is not carrying debt, so he will make it through. The customers who do still come in help keep his employees fed, and he believes that once the measures are lifted, the crowds will return.
When this happens, he wants them to feel comfortable.
"We just wanted to give them a safe feeling that whoever comes in here, we can at least do a diagnosis of sorts, which is to check for an elevated temperature," he says.
He views the system in his store as partly addressing public perception, but he also thinks it is doing a service. He notes that he will have to figure out how to handle it when someone is found to have a fever.
Many of Athena's detection systems will be installed in hospitals and government agencies, where strict protocols will be in place regarding the reaction to an individual with a fever. At the ice cream shop, in the heart of an idyllic seaside community, Lappert plans to take a different approach.
"I think I would say, 'Hi. Excuse me. This thing is showing that you have an elevated temperature, and maybe you should consider going home," Lappert says. Then he decides he would probably add, "'And by the way, here is a coupon for a free ice cream for the next time you come in.'"
At present, as he lets in two people at a time and keeps them six feet apart, the scanning will begin. It will continue as measures become less strict, and Lappert sees it becoming a permanent fixture in the shop. He may also install the system in his other high-volume businesses.
"It's even good for the flu in general," he says. "Every flu comes with a fever, and everyone who has the flu should not be out in public. I think you will see more and more of that kind of biometric screening."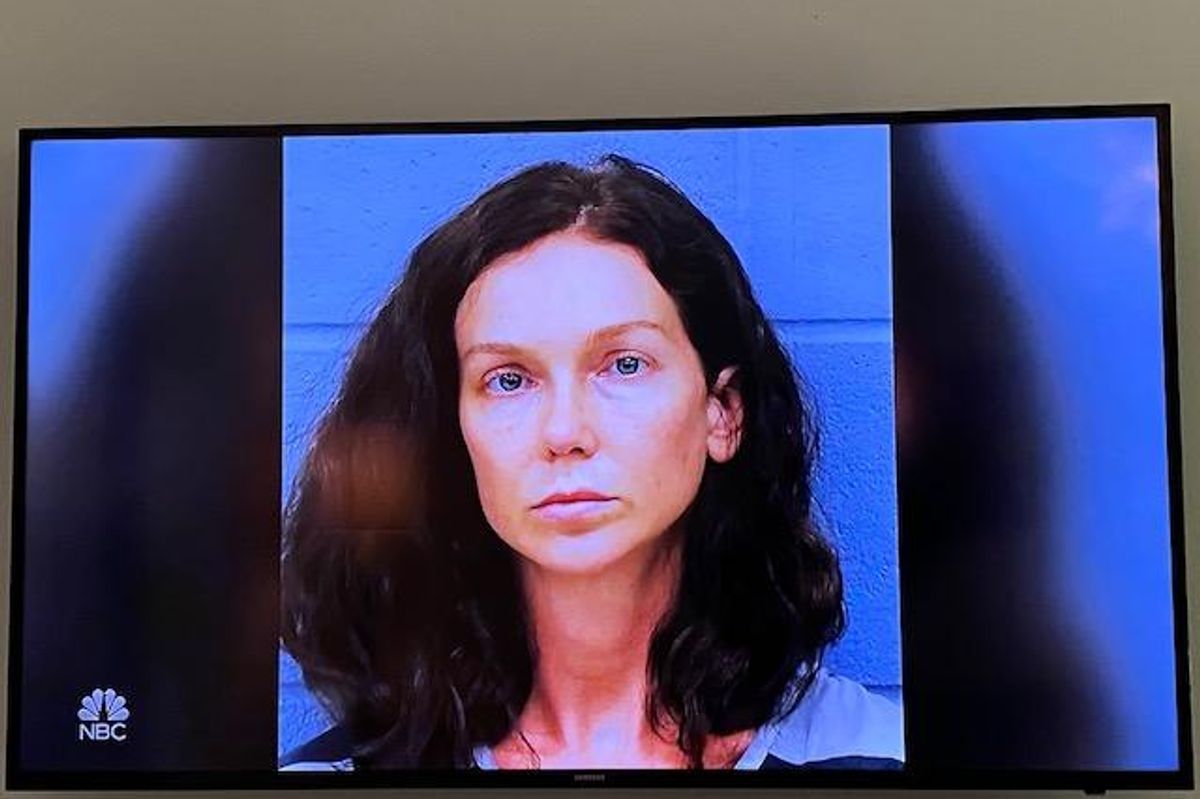 Austin's Kaitlin Armstrong after capture in Costa Rica.
(Editor's note: this is part two of a two part Austonia series tracking the Dateline NBC investigation of Moriah Wilson's murder. Read part one here.)
After pro gravel biker Moriah "Mo" Wilson is gunned down in South Austin on May 11, police investigators develop a "person of interest," Austin's Kaitlin Armstrong, 34, a real estate agent, yoga teacher, amateur cyclist, and longtime girlfriend of Austin cyclist Colin Strickland.
Originally from Michigan, where a childhood friend described her as "fun loving" and "smart," Armstrong finished college and traveled the world studying yoga, in places like Iceland, Bali, and Mexico. She ended up in Austin where she met Colin Strickland. The two were business partners in a vintage trailer business, along with her own venture flipping houses. "Business partners and life partners," NBC said.
According to NBC's evaluation of a police report, a friend of Wilson's, who remains anonymous, said that despite Strickland's relationship with Kaitlin Armstrong, Mo Wilson and Strickland had been seeing each other since their "fling" in Austin months before. NBC reports this friend told police that before she died, Wilson had received a number of calls from Kaitlin Armstrong warning her to stay away from Armstrong's boyfriend, Colin Strickland.
A second tipster claimed to have been present when Armstrong first learned that Wilson and Strickland had been seeing each other. The tipster said Armstrong became "enraged" and threatened to kill Moriah Wilson.
Police found an outstanding warrant for Armstrong for an unpaid botox bill, and brought her in for questioning. She was largely unresponsive to their inquiries. Then police discovered a typo in the warrant and were forced to release her.

Six days after Wilson's death, a police ballistics analysis pointed toward a 9mm weapon owned by Kaitlin Armstrong. In his police interview, Strickland had told police he had previously purchased two 9mm handguns, one for him and one for Armstrong.
Police obtained a warrant to arrest Kaitlin Armstrong for first degree murder, but when they went to arrest her, she was gone.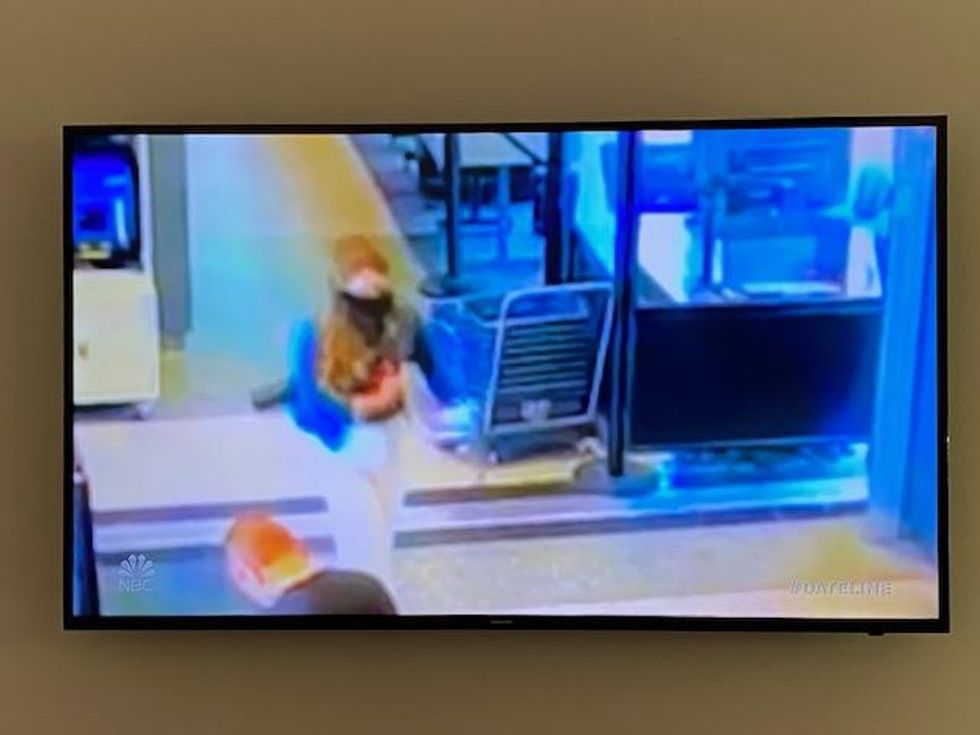 (Dateline NBC)
Disappearance
Austin police asked the U.S. Marshals to find her. The Marshals believed Armstrong was hiding in Austin, until 14 days after the murder when they discovered video from ABIA showing Armstrong, masked and carrying a yoga mat, about to board a plane 3 days after the murder. From Austin, Armstrong had flown to Houston and on to New York's LaGuardia, where the trail went cold.
The Marshals posted a reward, $5,000, asking the public for help. Help came with a tip that Armstrong had been seen in upstate New York a few days after arriving at LaGuardia. Investigators knew that Kaitlin's sister lived there, and went to investigate, but did not find any trace of Armstrong.
Another tip came that Kaitlin had been seen next at Newark International Airport on May 18. But, as before, there was no trail to follow.
But how could she travel without using her identification documents? And how could she survive without using her credit cards and bank account?
Back in Austin, police found her Jeep at a CarMax dealership, where she had sold it weeks before for $12,200.
Costa Rica
Meanwhile, in the small, end-of-the-road surfing town of Santa Teresa, Costa Rica, Kaitlin Armstrong had quietly arrived in town and was working for a local hostel, Don Jon's, checking in guests and teaching yoga.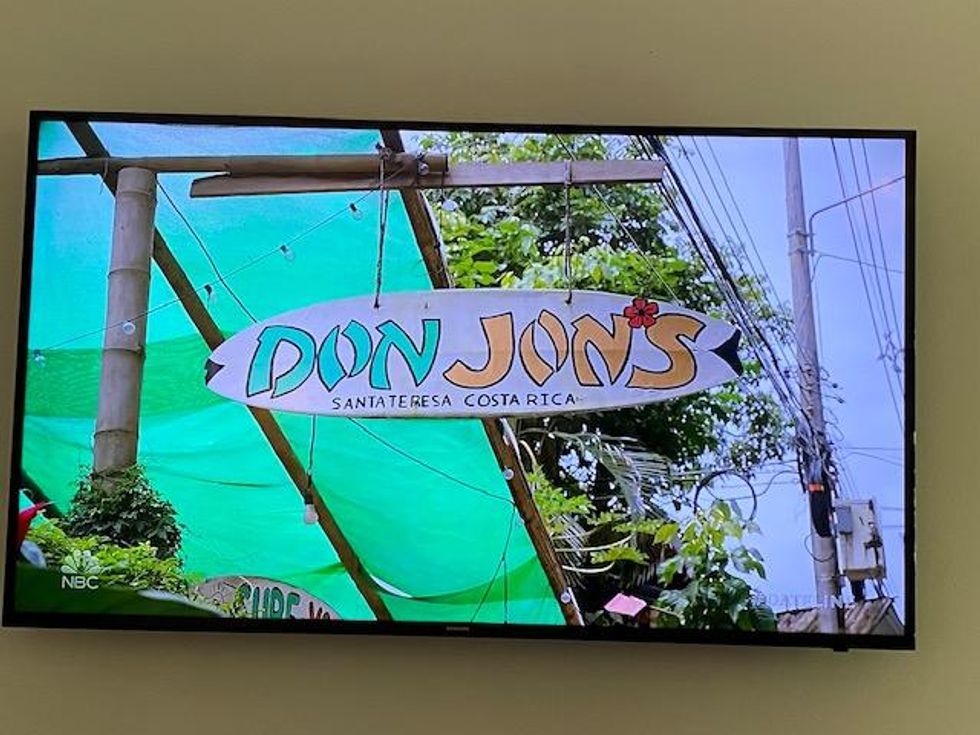 Dateline NBC
(Dateline NBC)
She befriended a local man who described Santa Teresa to NBC as "a really good place to hide out....it's the land of the unwanted, and the 'wanted.'"
At night, Armstrong became a regular at the town's one bar. She called herself "Ari," but didn't say much about past.
She dyed her hair dark and cut it shorter. She traveled to the capital, San Jose, where she may have had plastic surgery to change the appearance of her nose. Armstrong was later identified by an employee of the surgical center, but if that was her, she used a different name to register for the procedure.
Armstrong told people in Santa Teresa that she had had a surfing accident and needed treatment.
Capture
Summing it all up, Austin American-Statesman reporter Ryan Autullo said she "lacked the discipline, frankly, to not get caught." She did some things to conceal herself, but she also wanted to "have fun and live it up at the beach."
Around this time, working off the yoga mat clue, U.S. investigators were contacting police in "yoga destinations" around the world and circulating Armstrong's description. An officer in Costa Rica made inquiries, and was told about a "new yogi" in Santa Teresa.
43 days after Armstrong disappeared, police walked into Don Jon's and arrested her.
In the aftermath, a customer discovered Armstrong's documents, which he photographed before turning over to police. They included her sister's passport, and Armstrong's own passport, American Express Platinum Card, and her social security card.
Armstrong was extradited to the United States, returned to Austin, indicted for murder, and placed in jail with a $3.5 million dollar bail.
She pleaded not guilty, hiring Austin criminal attorney Rick Cofer to defend her.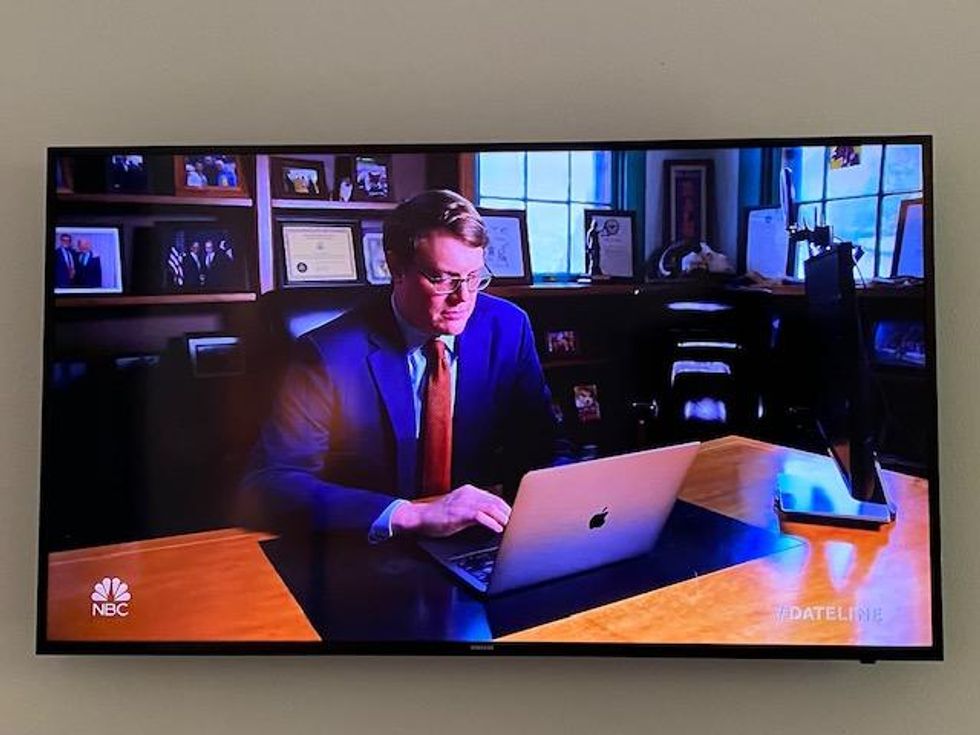 (Dateline NBC)
Cofer, a former prosecutor, was interviewed by NBC. He explained away every point of Armstrong's disappearance and apparent flight to a skeptical interviewer.
He identifies what he says are some weak points in the prosecution's case. Then he perhaps implies that he knows something prosecutors don't. "Kaitlin Armstrong is not guilty, Cofer said. "Evidence will come out that Kaitlin Armstrong was nowhere near the scene of Miss Wilson's murder."
A trial date was set for October 19, but a Travis County judge said in a ruling that an October trial is "highly unlikely."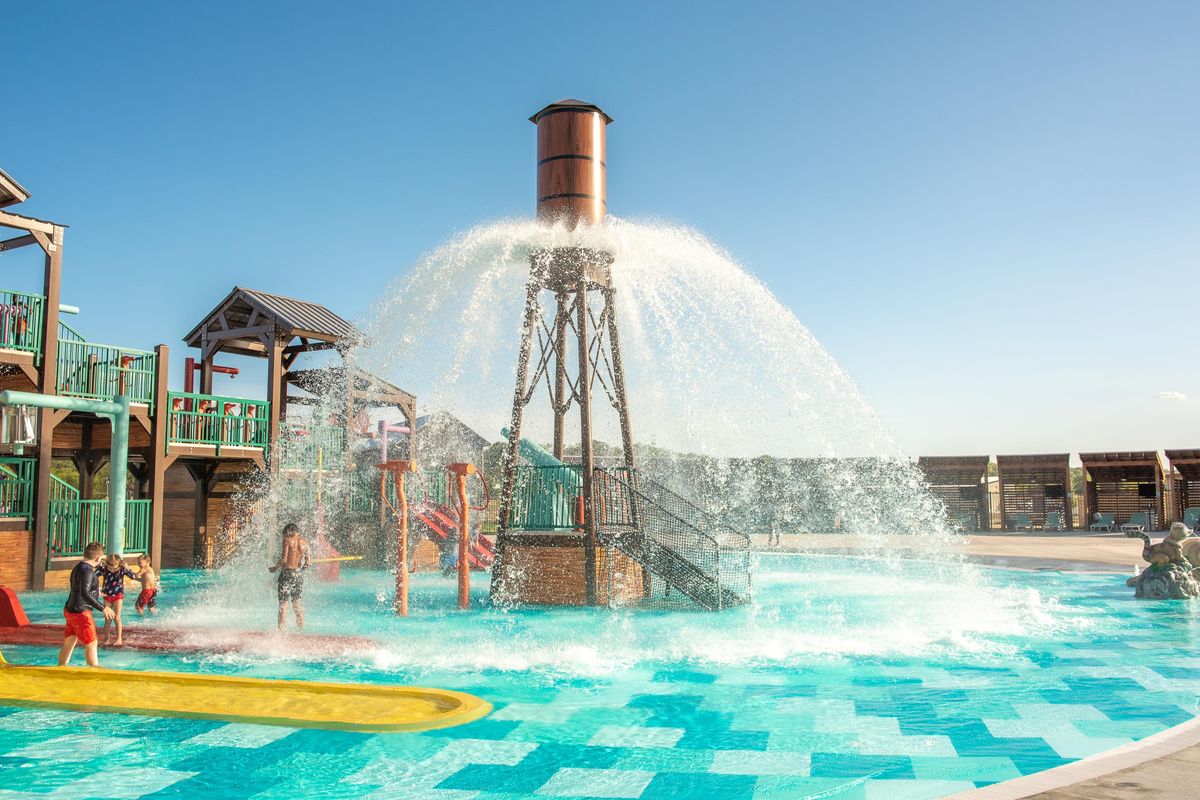 Camp Fimfo Waco
Camp Fimfo Waco, a brand new camping resort, is kicking off football and fall camping season in style! With top-notch amenities, premium accommodations, and 10 weekends of fall fun, there's no better place to have a fall camping getaway, especially if you're a Baylor football fan!
Fall promises to be a one-of-a-kind camping experience. From Sept. 16 to Nov. 24, weekends will be packed with fall-themed activities, including special Halloween weekends in October. Campers can enjoy activities like fall crafts, campground trick-or-treating, costume contests, site decorating, outdoor movie nights, and more!