Get connected with our daily update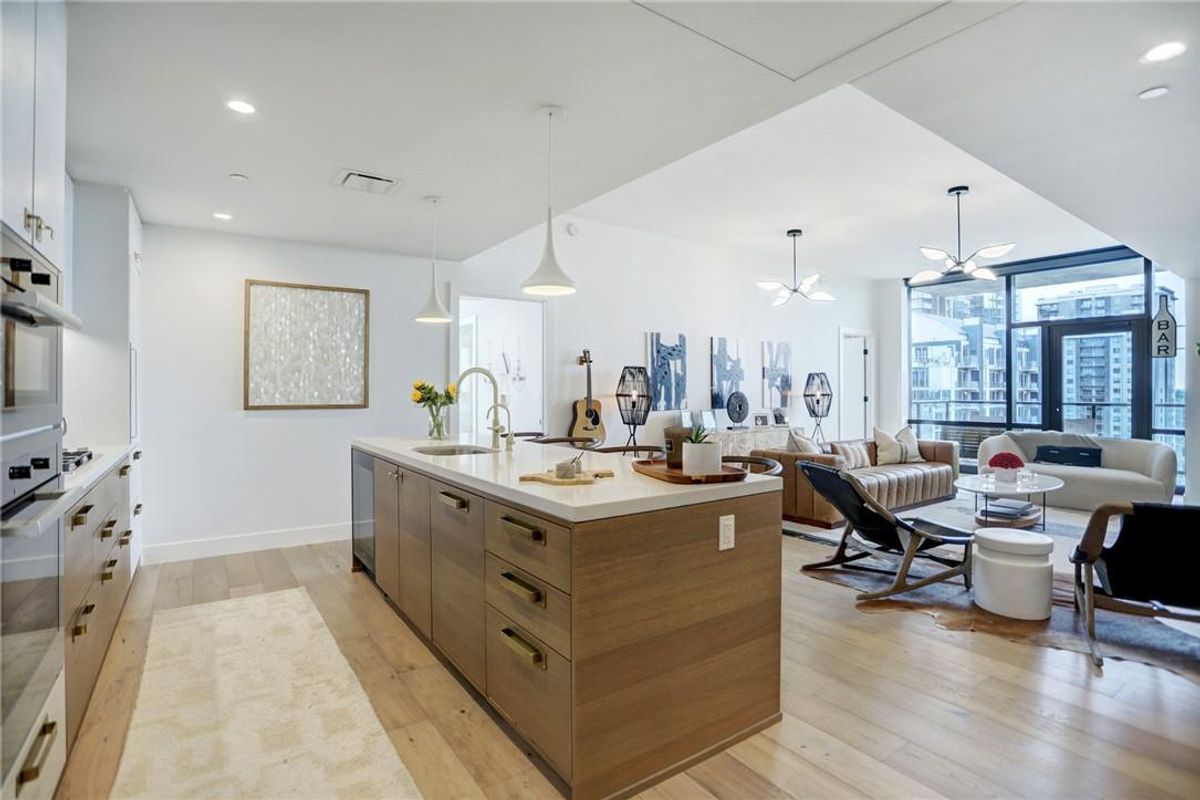 Panoramic skyline views, natural light galore and a life of luxury—all things you can experience if you live in one of Austin's famous downtown high rises.
---
Take a look inside these three condos that are on the market now.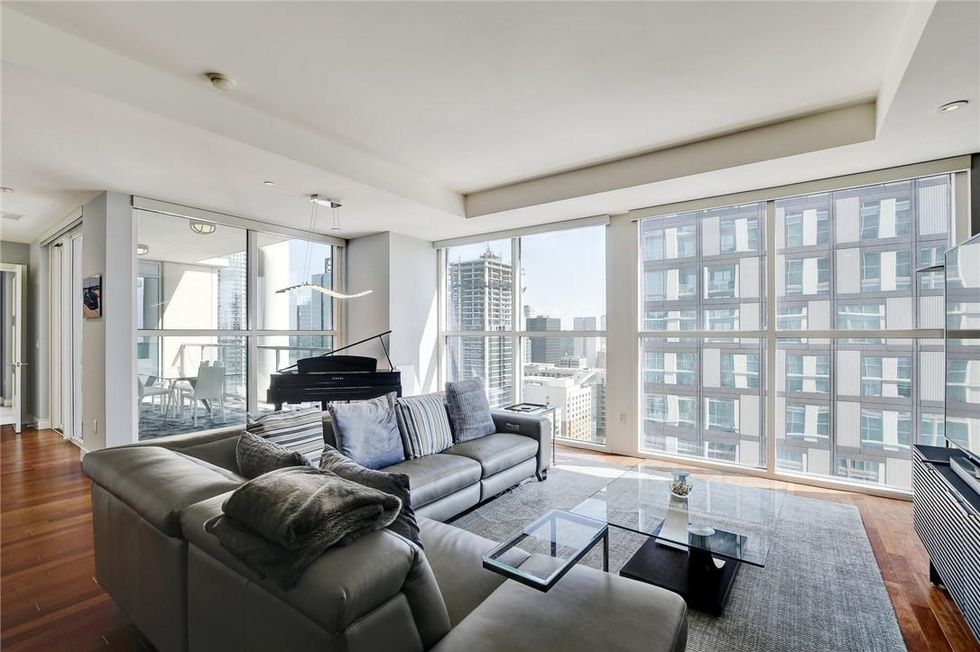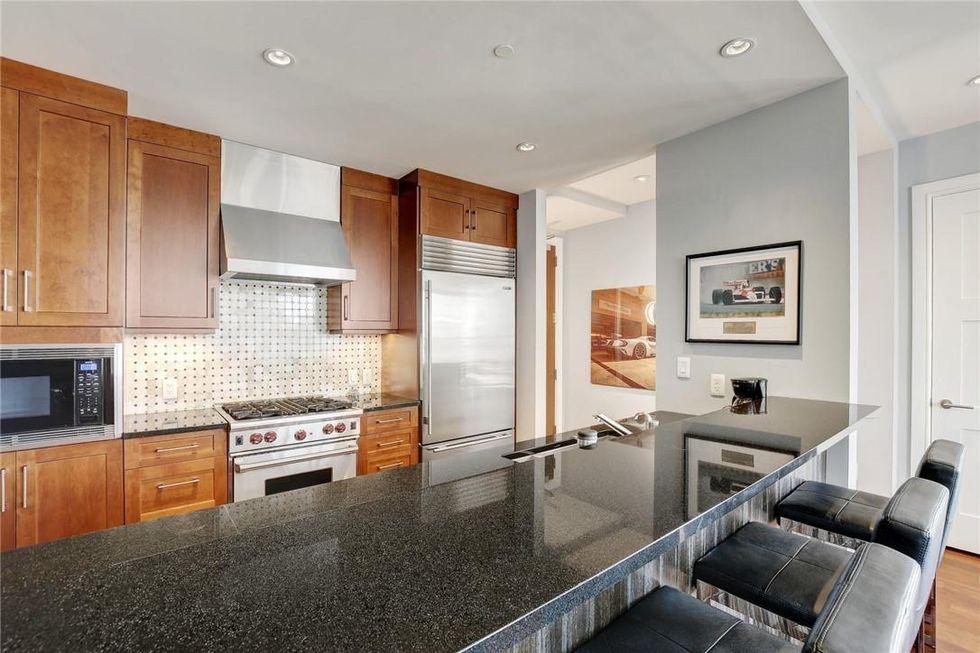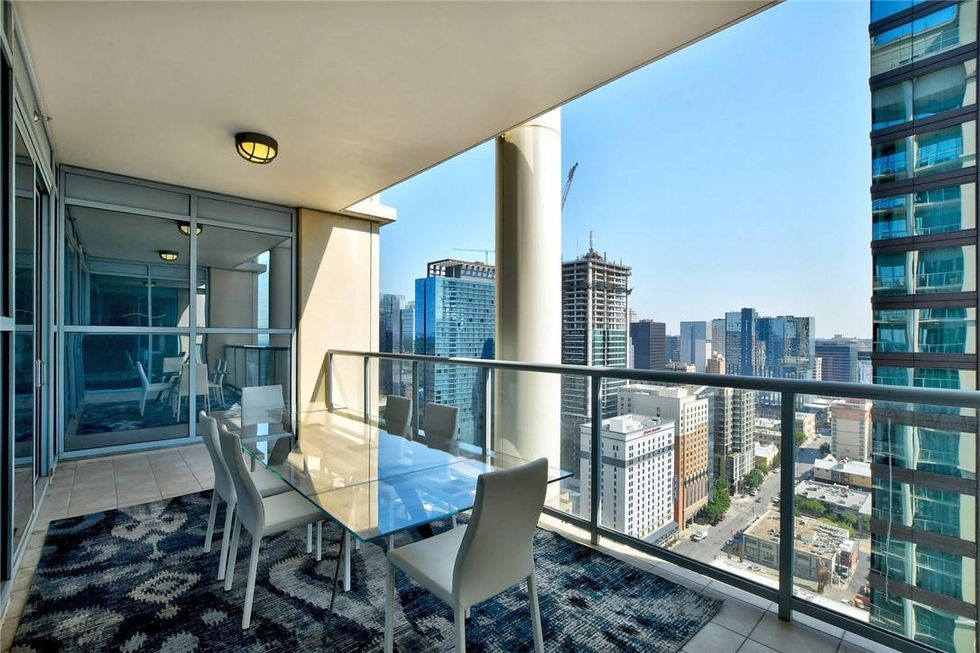 This spacious one-bedroom, one-bathroom Four Seasons home comes complete with a rare oversized balcony–a could-be "second living room" that stretches to the bedroom–and views of the Austin skyline. Built in 2010, the condo has modern features throughout its 1,060-square-foot floor plan and offers special perks for being a top-floor resident: concierge, valet parking, the rooftop pool, roof service and housekeeping.
This listing is held by Alan Holt of Compass.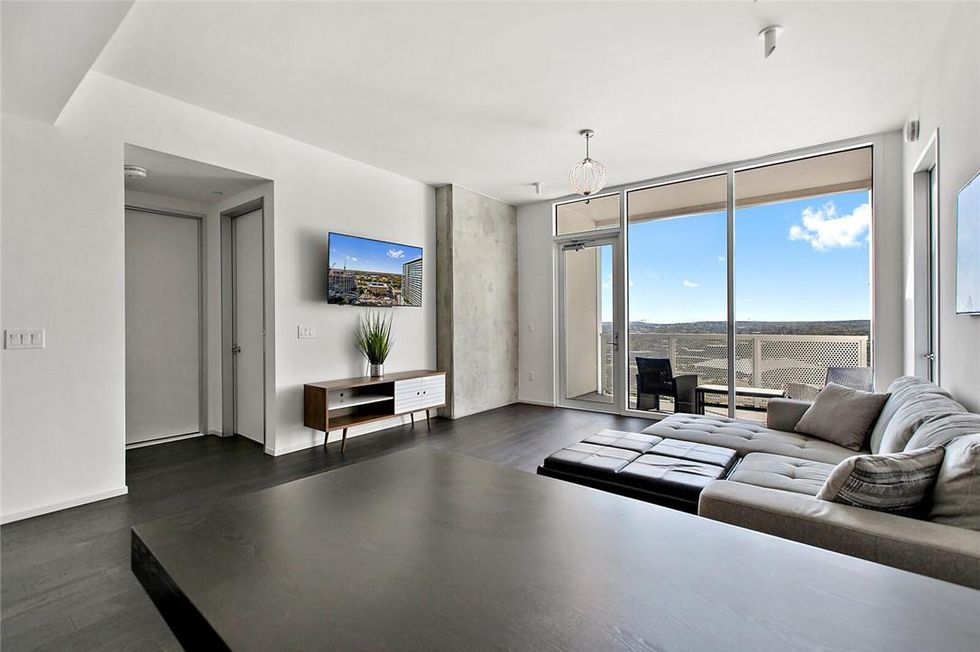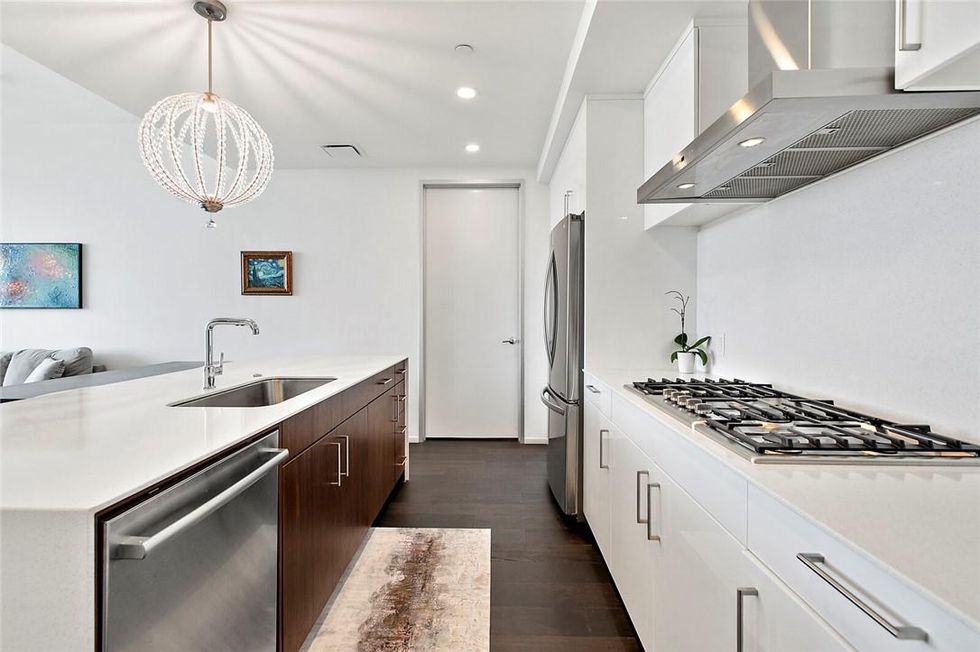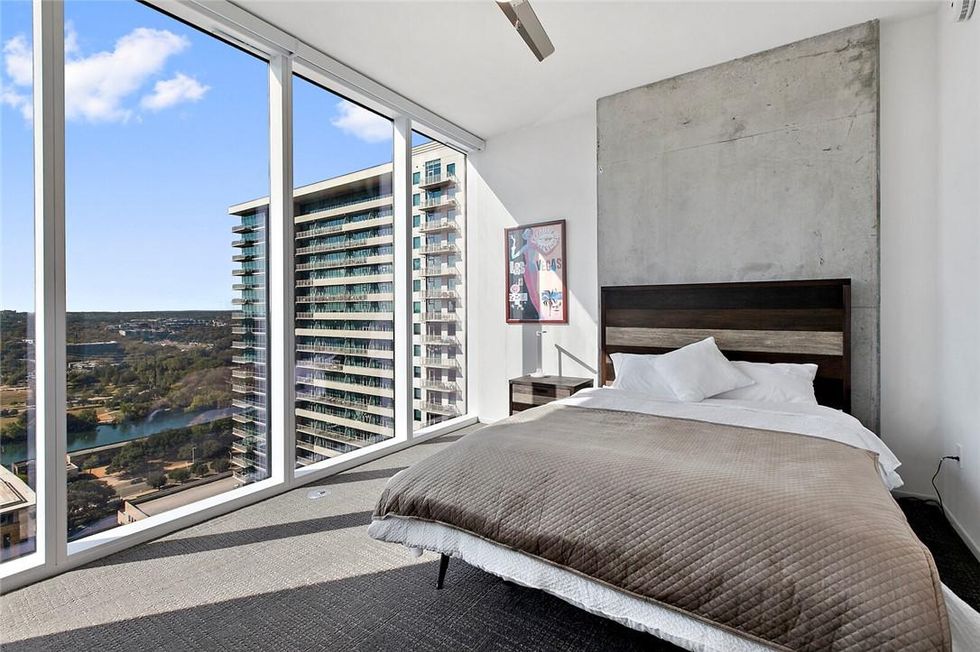 This two-bedroom, two-bathroom condo at The Independent faces south, securing panoramic views of Lady Bird Lake and downtown from its floor-to-ceiling windows that let in tons of natural light. The 1,262-square-foot floor plan feels especially spacious due to the open concept floor plan and 10-foot ceilings. Forget the modern finishes, ample amenities, guest suites and location—you can wake up to views of the capital city every morning if you can afford to live here.
This listing is held by Natalie Kalthoff and Krystle Copulos of Compass.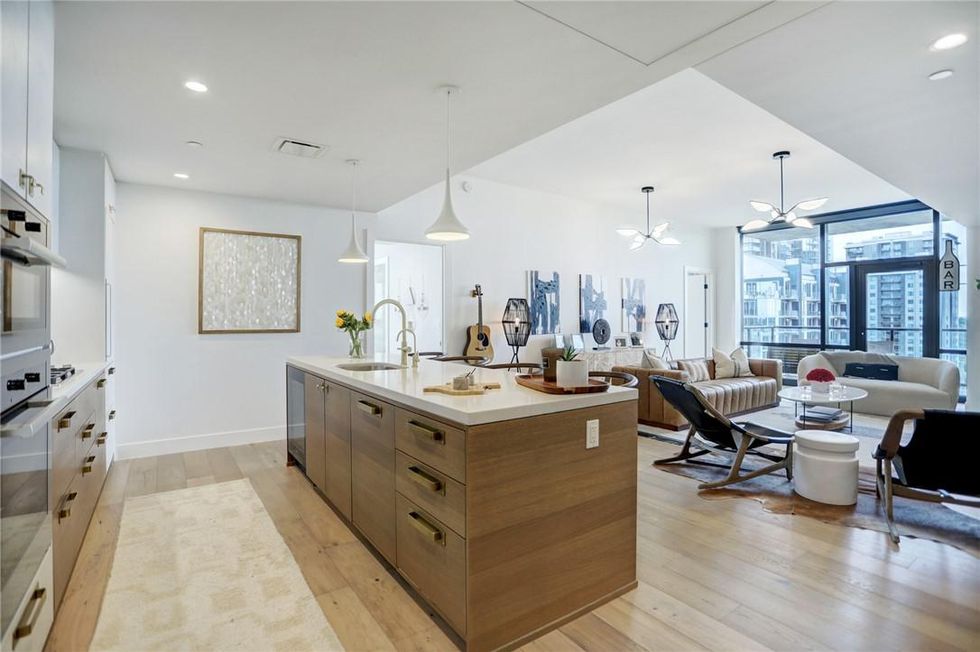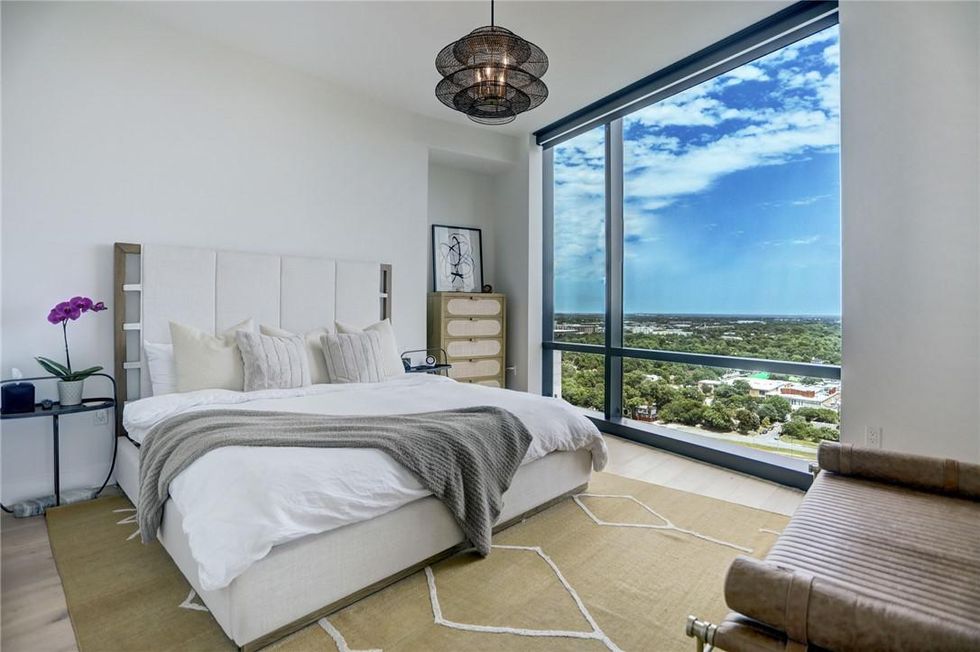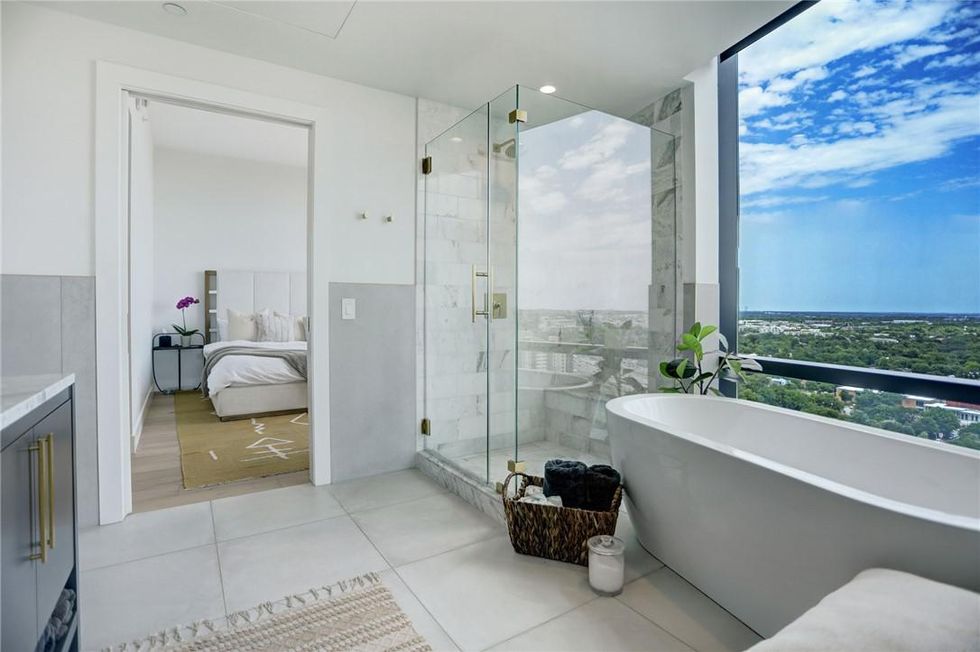 Located at 70 Rainey, this two-bedroom, two-bathroom condo has an ample 1,697 square feet of space that you can make the most of with an open floor plan. Built in 2018, it has features like the floor-to-ceiling glass windows, hardwood European oak flooring, marble bathrooms, custom finishes, motorized window shades and Miele appliances give this home its luxurious feel. This condo's price has dropped by a little more than $500,000, so now is the chance to live the luxurious lifestyle for a good deal.
This listing is held by
Leslie L. Thompson of Compass.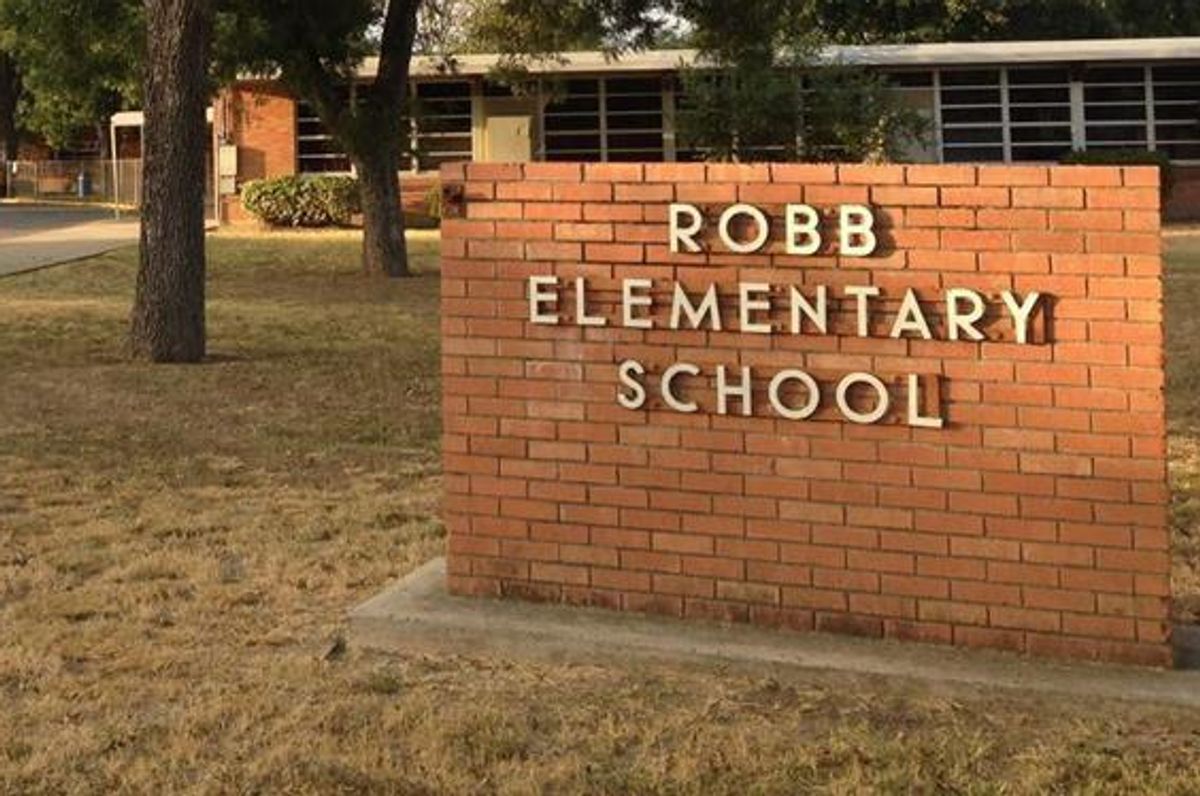 (Uvalde ISD)
Former Austin Police Department detective Jesse Prado has been selected to conduct an internal investigation of the Uvalde Police Department's actions during the Robb Elementary School shooting that killed 19 students and two teachers.
The move was announced by Uvalde Mayor Don McLaughlin in response to a report on law enforcement's delay in confronting the gunman. The report, shared by the Texas House Investigative Committee, found "systemic failures and egregious poor decision making."
"At Robb Elementary, law enforcement responders failed to adhere to their active shooter training, and they failed to prioritize saving the lives of innocent victims over their own safety," the report said.
After its release on Sunday, McLaughlin said "we agree with the committee's review of the incident." He added that there was "failure of command." 376 law enforcement officers were at the school.
"However, we have further questions as to who was responsible for taking command as each agency there had senior level commanders on site."
Before he retired in 2013, Prado was a detective with APD's Organized Crime Unit. The investigation will involve a review of Lt. Mariano Pargas, the acting chief of the city's police department on May 24, the day of the shooting.
On Sunday, McLaughlin also announced that Pargas has been placed on administrative leave until the investigation is concluded.
In a press release, McLaughlin said the leave is to investigate whether Pargas was responsible for taking command, what specific actions he took to establish that command and "whether it was even feasible given all the agencies involved and other possible policy violations."
It's unclear whether Pargas will be on paid leave, as McLaughlin said he didn't have that information and it was a decision made by the police chief and city manager.
The city is also releasing body camera footage from the Uvalde police officers who responded to the shooting. McLaughin said the community "has waited entirely too long for answers and transparency."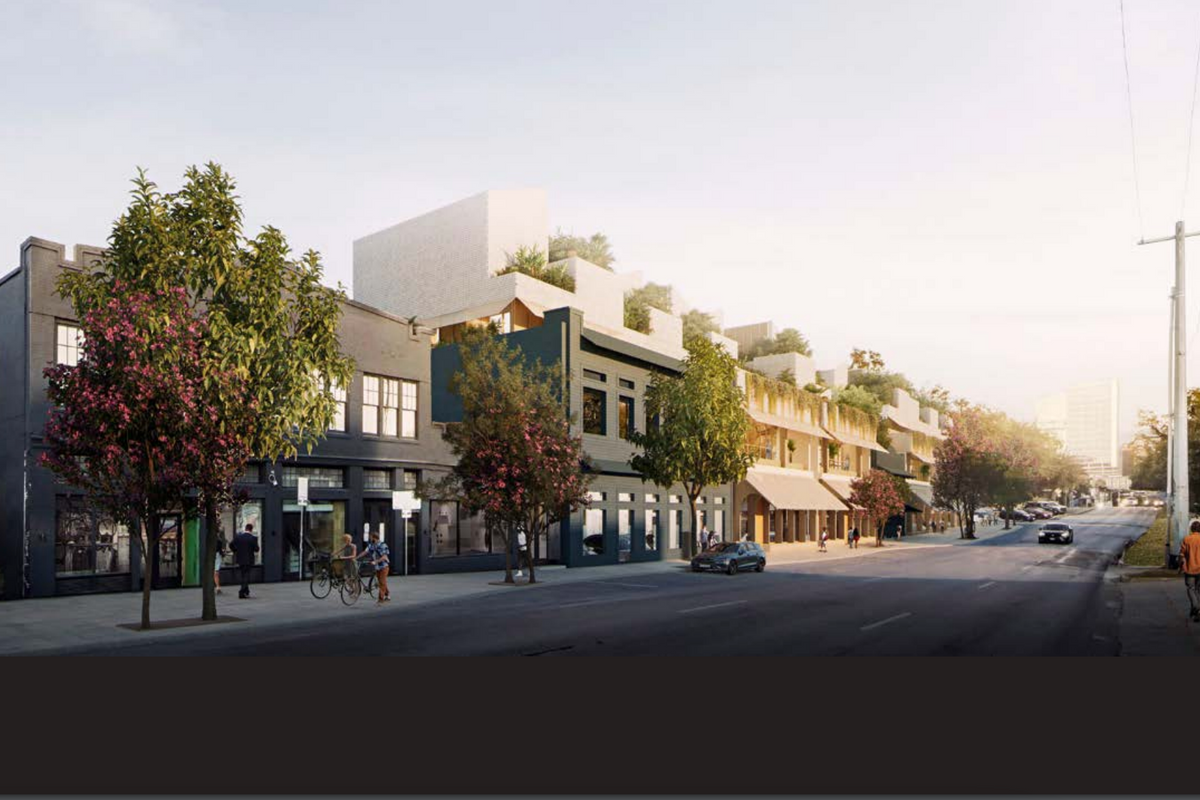 A new look could be coming to a stretch of West Sixth Street as plans for a vertical mixed-use development move forward.
Current plans for the development aim to bring retail, office space and a hotel between 1110 and 1204 West Sixth St. Known as Clarksville, the redevelopment includes a courtyard and plaza with multiple five-story buildings surrounding the area.
This comes as the area sees increased activity—a recent report by the Downtown Austin Alliance noted total monthly visits on West Sixth St. in late 2021 surpassed pre-pandemic levels.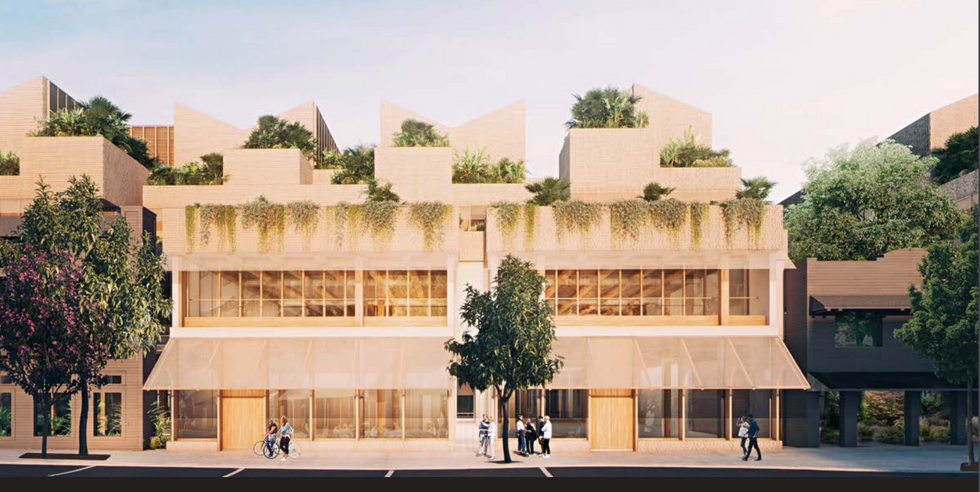 Earlier this week, the Austin Historic Landmark Commission heard an initial overview of the plans, as the project could possibly be in the Castle Hill and West Line historic districts.
The plan would also involve some demolition and reconstruction, though a number of current tenants could remain through that process, such as Woo Woo Burger, Swedish Hill and Wally Workman Gallery.