Get connected with our daily update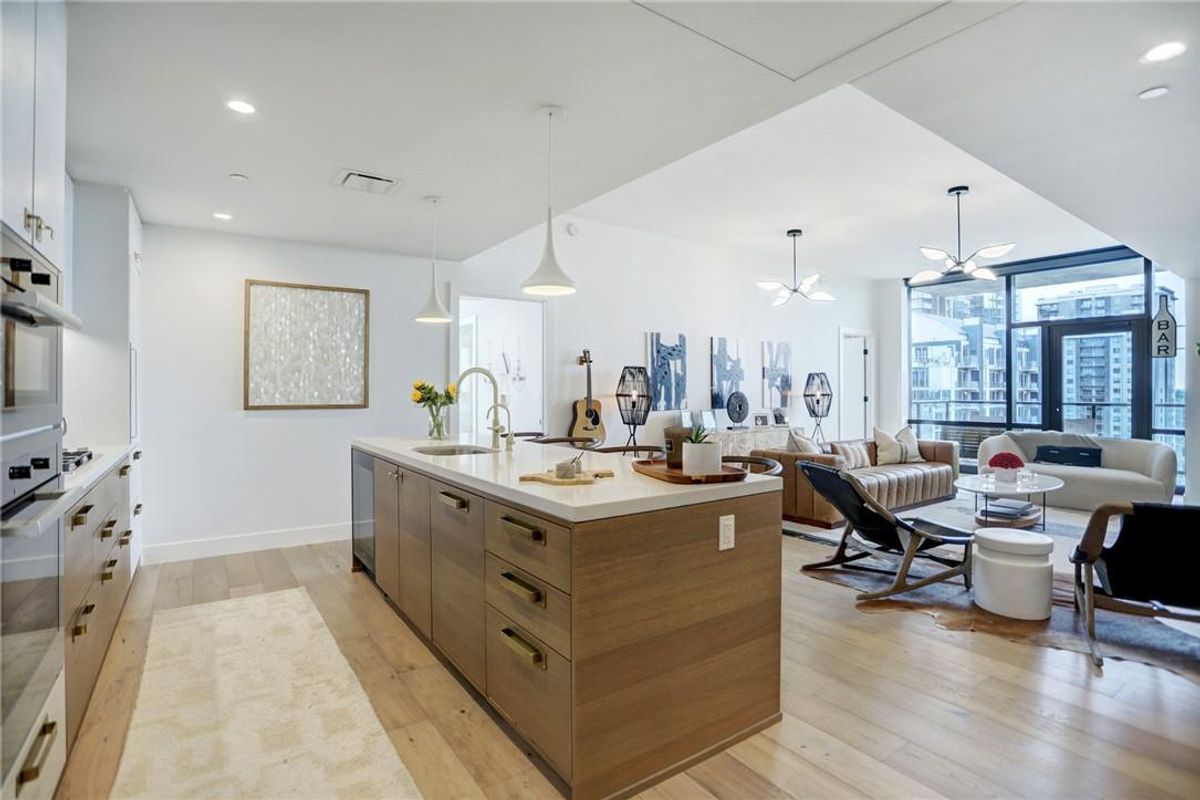 Panoramic skyline views, natural light galore and a life of luxury—all things you can experience if you live in one of Austin's famous downtown high rises.
---
Take a look inside these three condos that are on the market now.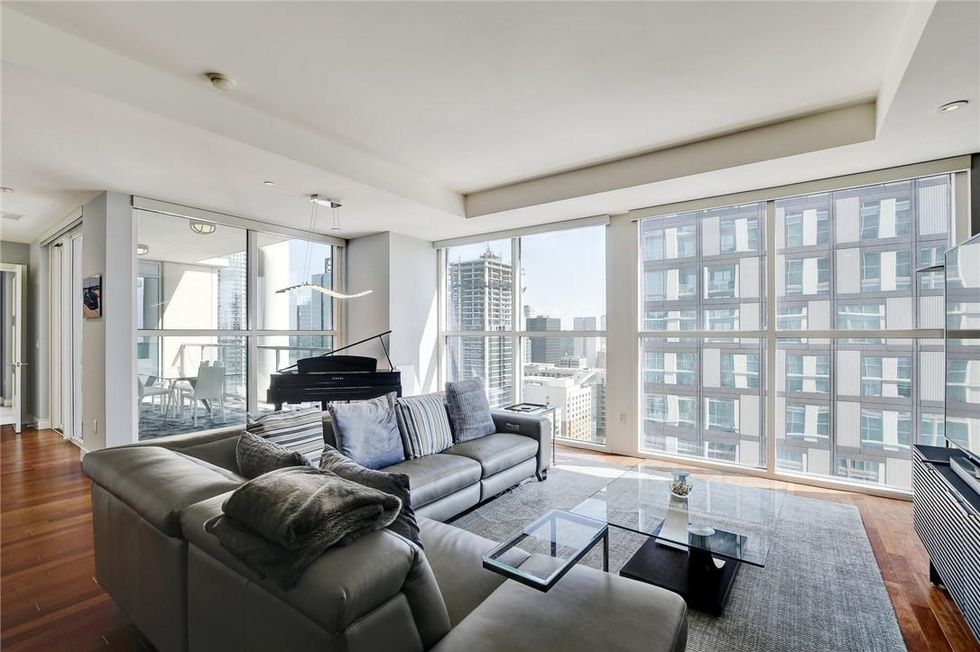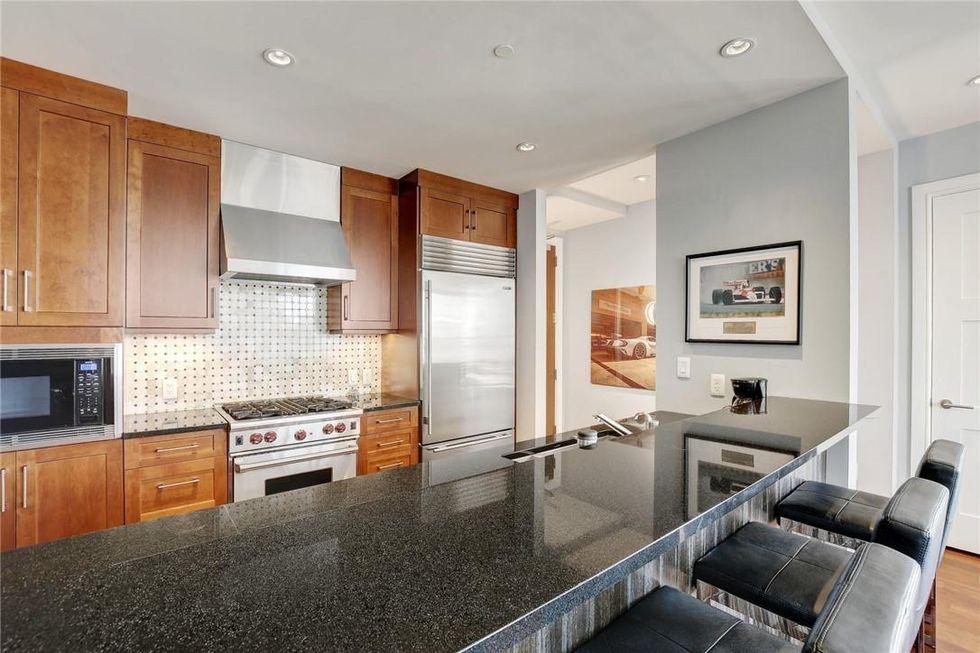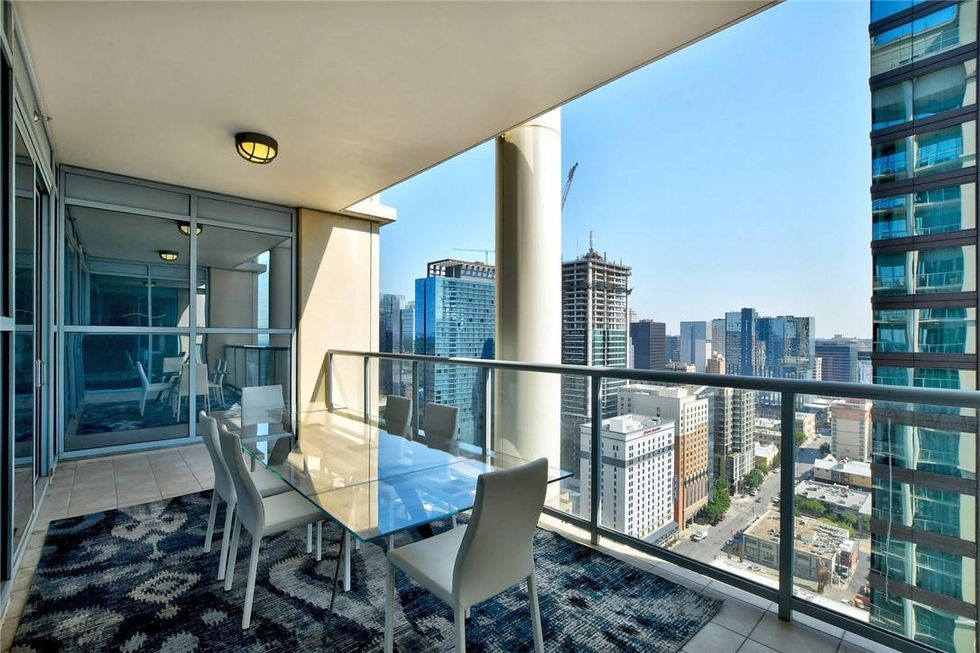 This spacious one-bedroom, one-bathroom Four Seasons home comes complete with a rare oversized balcony–a could-be "second living room" that stretches to the bedroom–and views of the Austin skyline. Built in 2010, the condo has modern features throughout its 1,060-square-foot floor plan and offers special perks for being a top-floor resident: concierge, valet parking, the rooftop pool, roof service and housekeeping.
This listing is held by Alan Holt of Compass.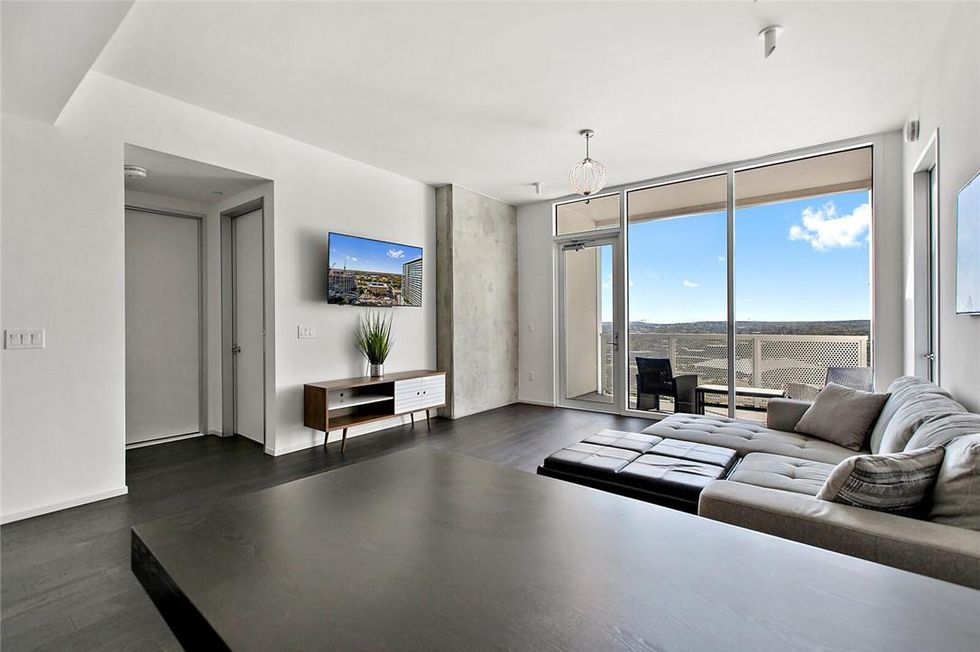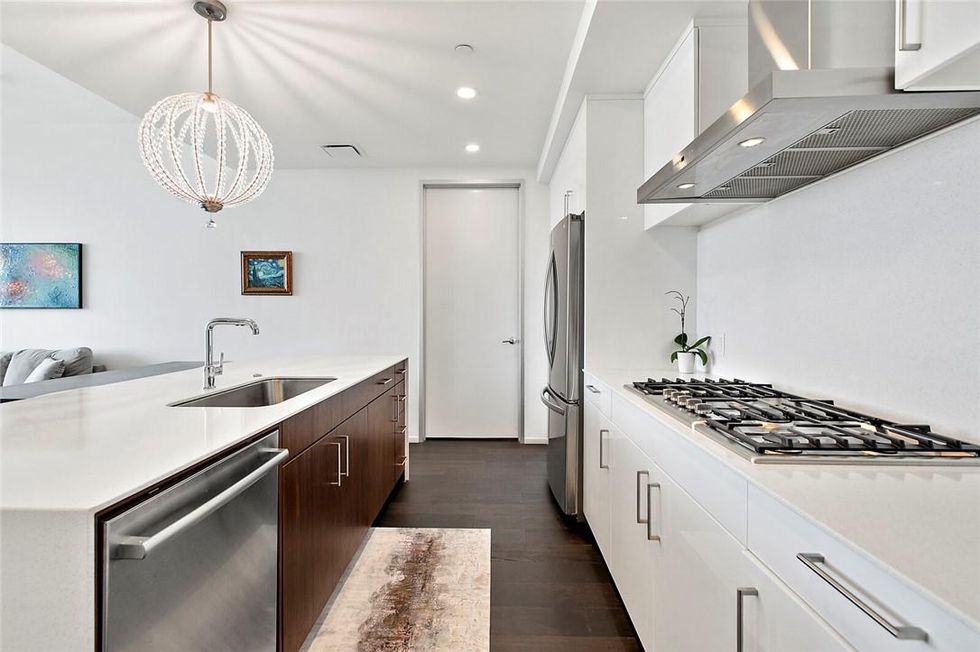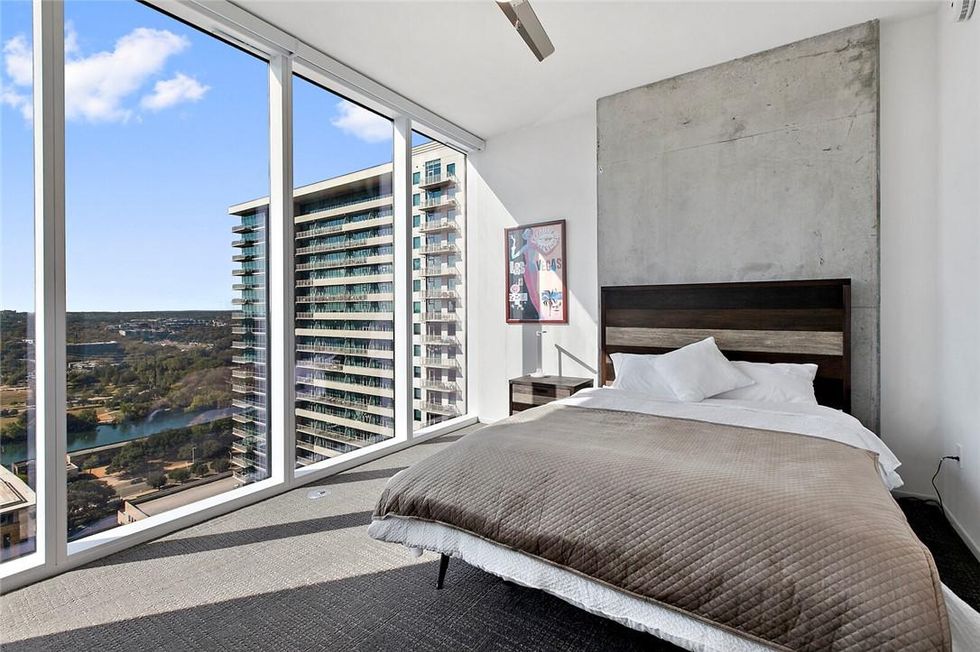 This two-bedroom, two-bathroom condo at The Independent faces south, securing panoramic views of Lady Bird Lake and downtown from its floor-to-ceiling windows that let in tons of natural light. The 1,262-square-foot floor plan feels especially spacious due to the open concept floor plan and 10-foot ceilings. Forget the modern finishes, ample amenities, guest suites and location—you can wake up to views of the capital city every morning if you can afford to live here.
This listing is held by Natalie Kalthoff and Krystle Copulos of Compass.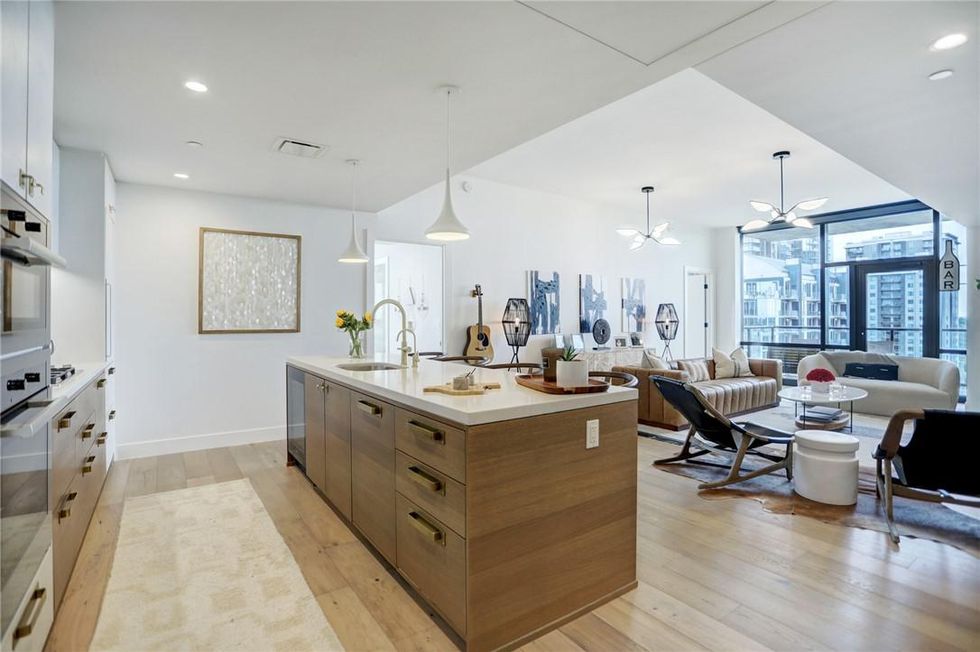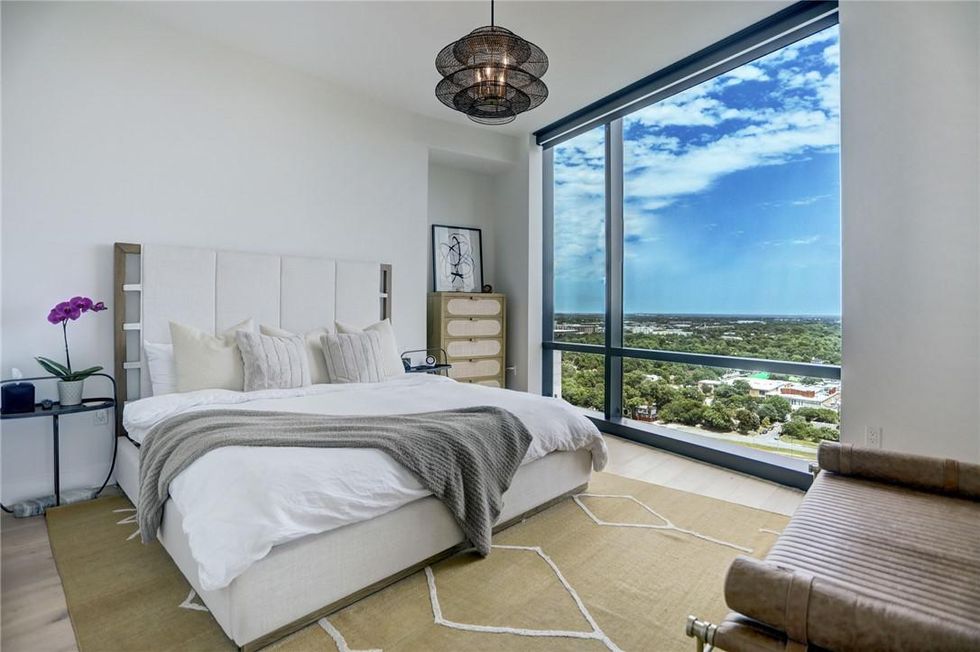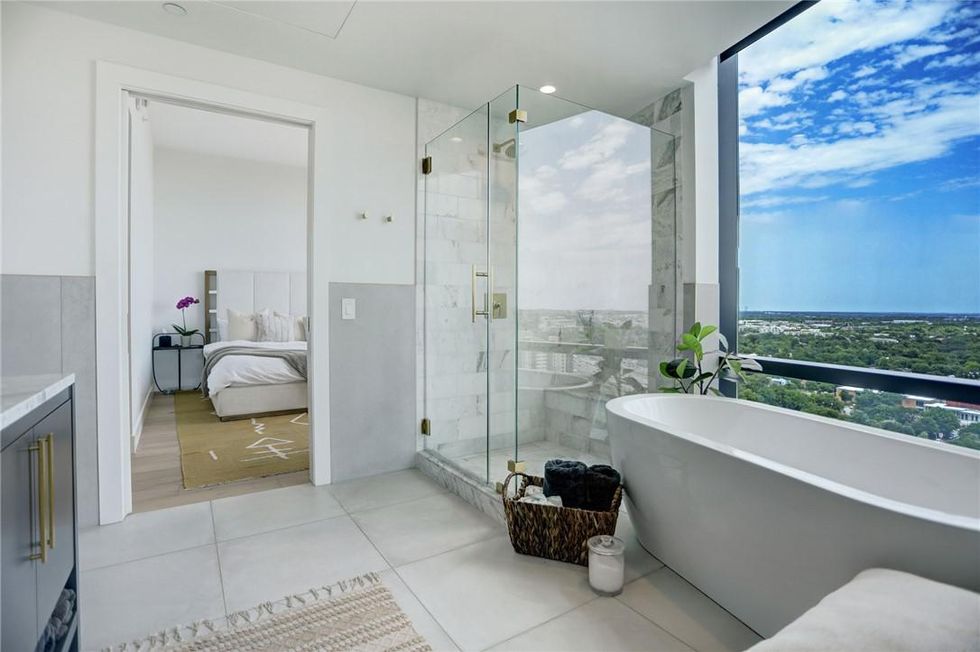 Located at 70 Rainey, this two-bedroom, two-bathroom condo has an ample 1,697 square feet of space that you can make the most of with an open floor plan. Built in 2018, it has features like the floor-to-ceiling glass windows, hardwood European oak flooring, marble bathrooms, custom finishes, motorized window shades and Miele appliances give this home its luxurious feel. This condo's price has dropped by a little more than $500,000, so now is the chance to live the luxurious lifestyle for a good deal.
This listing is held by
Leslie L. Thompson of Compass.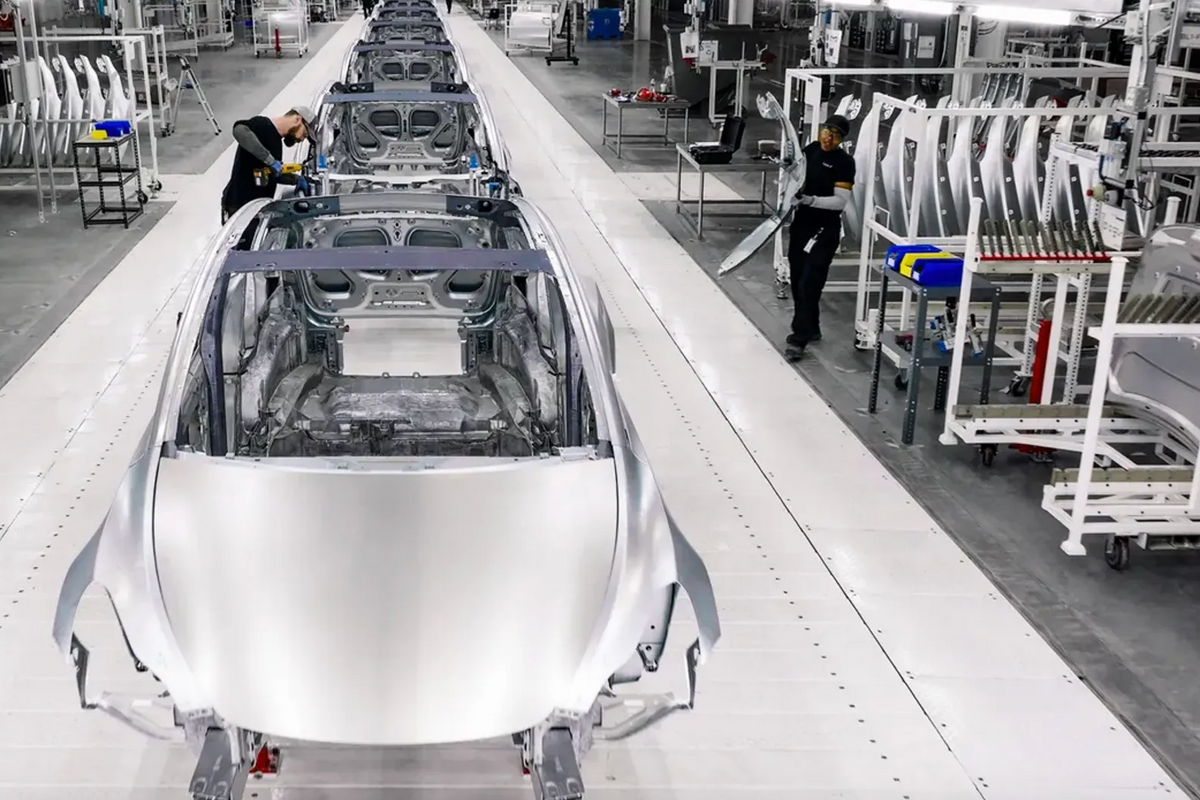 Tesla is making moves to expand Giga Texas yet again, filings show.
The automaker plans to build a "production support area" on a 68-acre plot near the gigafactory's main property that will involve "industrial use facilities with associated improvements."
In recent months, Tesla has looked at expansions for Giga Texas, which had its grand opening in April. Before plans for these facilities, Tesla submitted an application in late June for a 500,000 square foot building that may be used for general assembly lines. In February, Tesla filed for approval of "Project Cathode," an industrial use facility that could be used for making the material in batteries that help power electric vehicles.
But Tesla's aims for growth haven't come without pushback. In May, a group of local activists called on the city to withhold Tesla's requested permits, citing environmental concerns.
Still, Tesla is carrying on with ideas for building out. This latest project lists Logan Grant, a civil engineer for the company as the applicant, though few other details have been offered while the project works its way through the approval process.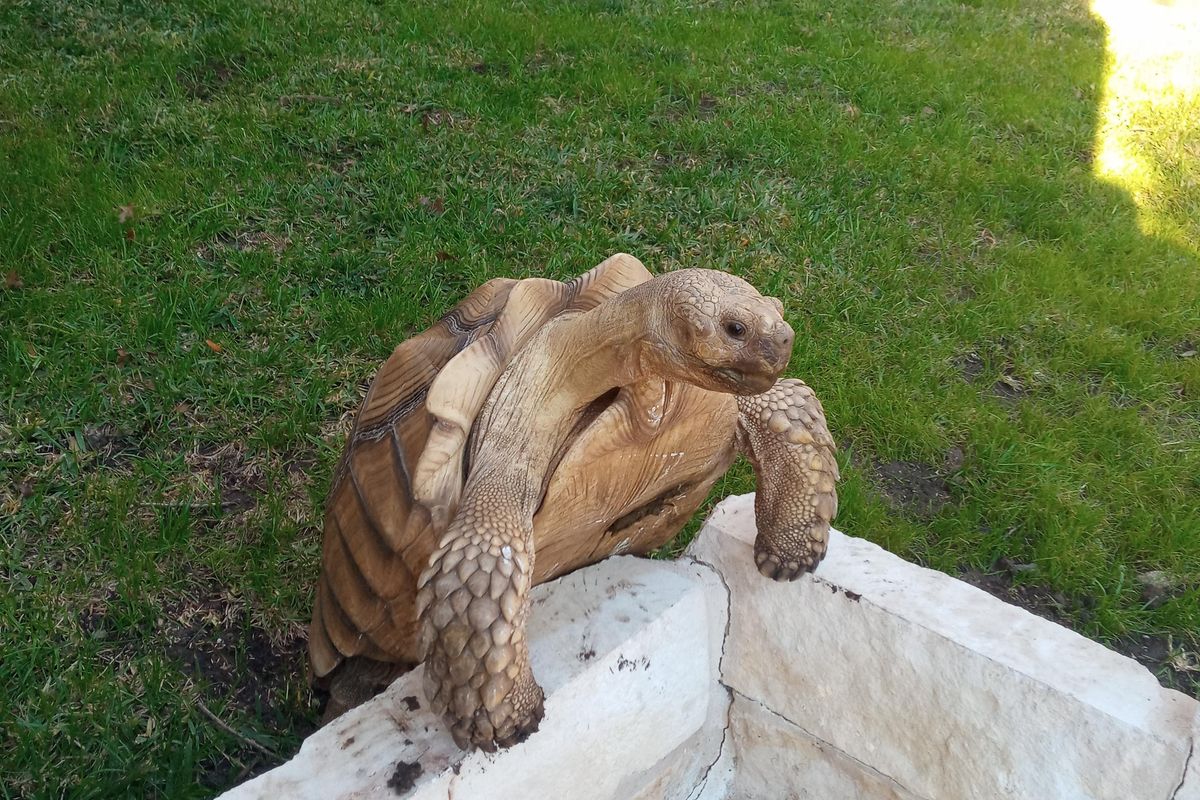 If you ever see a tortoise wandering West Austin alone, check his rear end for a set of labeled phone numbers and an Apple iTag. If that's what you see, you'll know you've found Bruce, who has a penchant for adventure.
Bruce, a Sulcata tortoise, just returned to his Daveport Ranch home mid-last week from a six-day trip that had his family, Austinites Brian and Samantha Price, anxiously searching on foot. Brian searched between his 24-hour shifts as an ER doctor.
"I was panicking because there was 109-degree weather, it was ridiculous, and there was no rain," Brian said. "I was getting super nervous so I was literally out there every single day."
In the 15 years Bruce has lived with the Prices, he has escaped a handful of times but always finds his way back with the help of his friends and social media.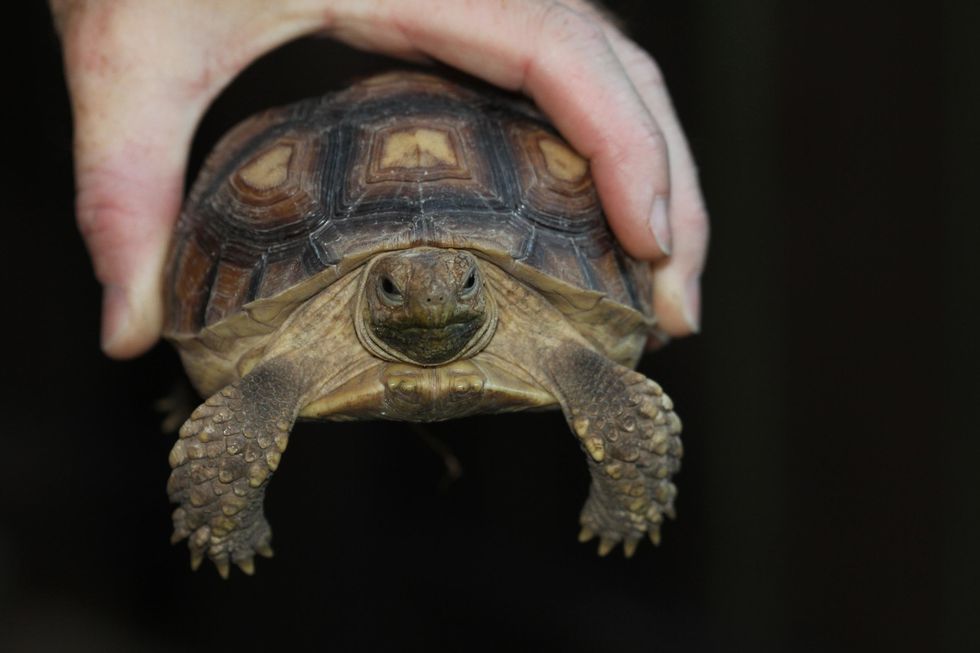 Bruce as a baby.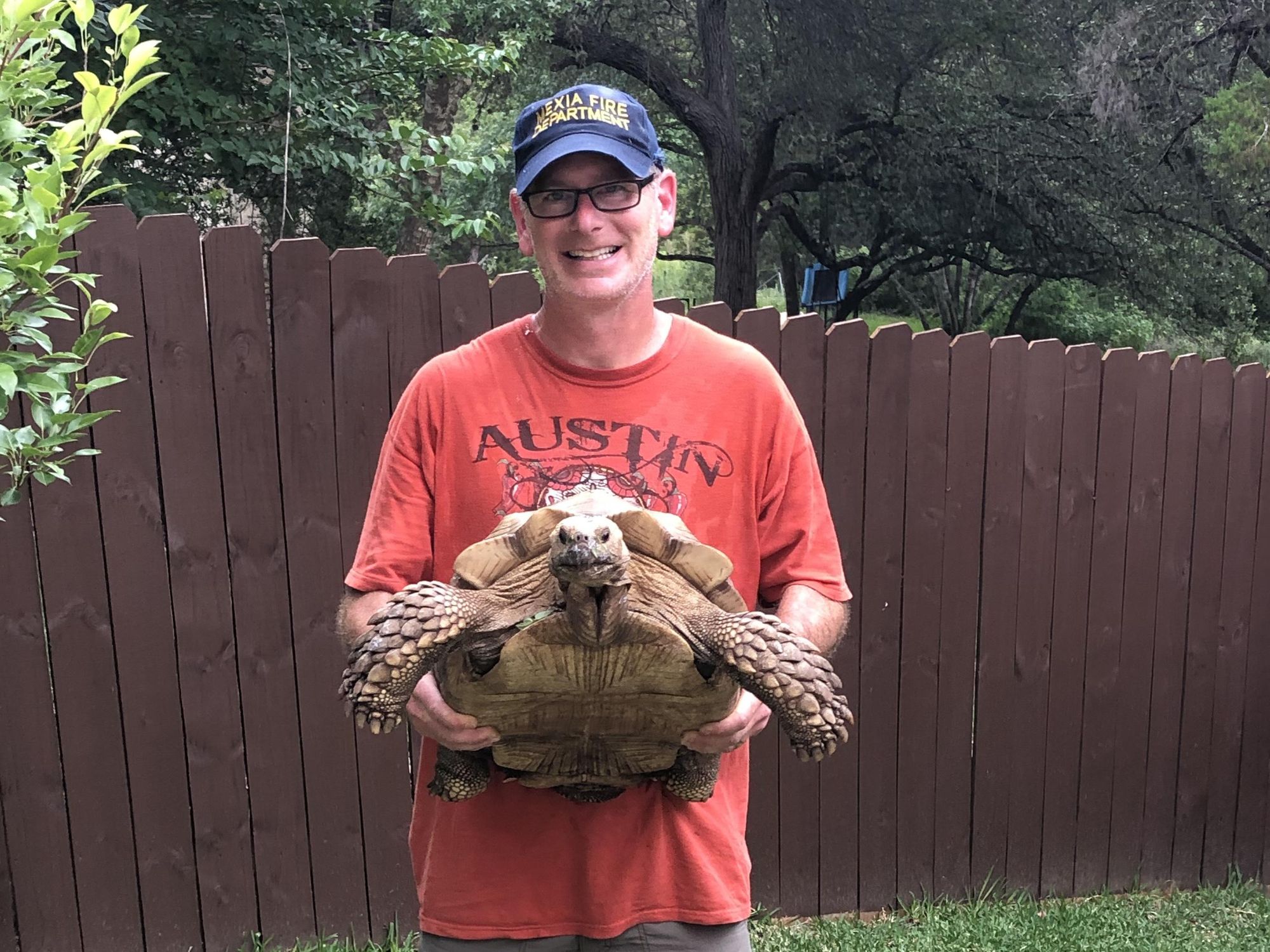 Bruce now weighs 70 pounds.
The Price family adopted Bruce as a baby when their youngest son started asking for a pet tortoise. In the spirit of the dad who didn't want the family pet, Bruce largely became Brian's responsibility (and best friend) before long.
"Brian searched for him for hours and hours every day. He worked so hard and found him and also had a really good idea of where he was going to end up," Samantha said. "He truly understands Bruce."
Now a solid 70 pounds, Bruce has become famous in their neighborhood for his antics—Brian said he has escaped home three times, once for 19 days straight and as far as nine miles away.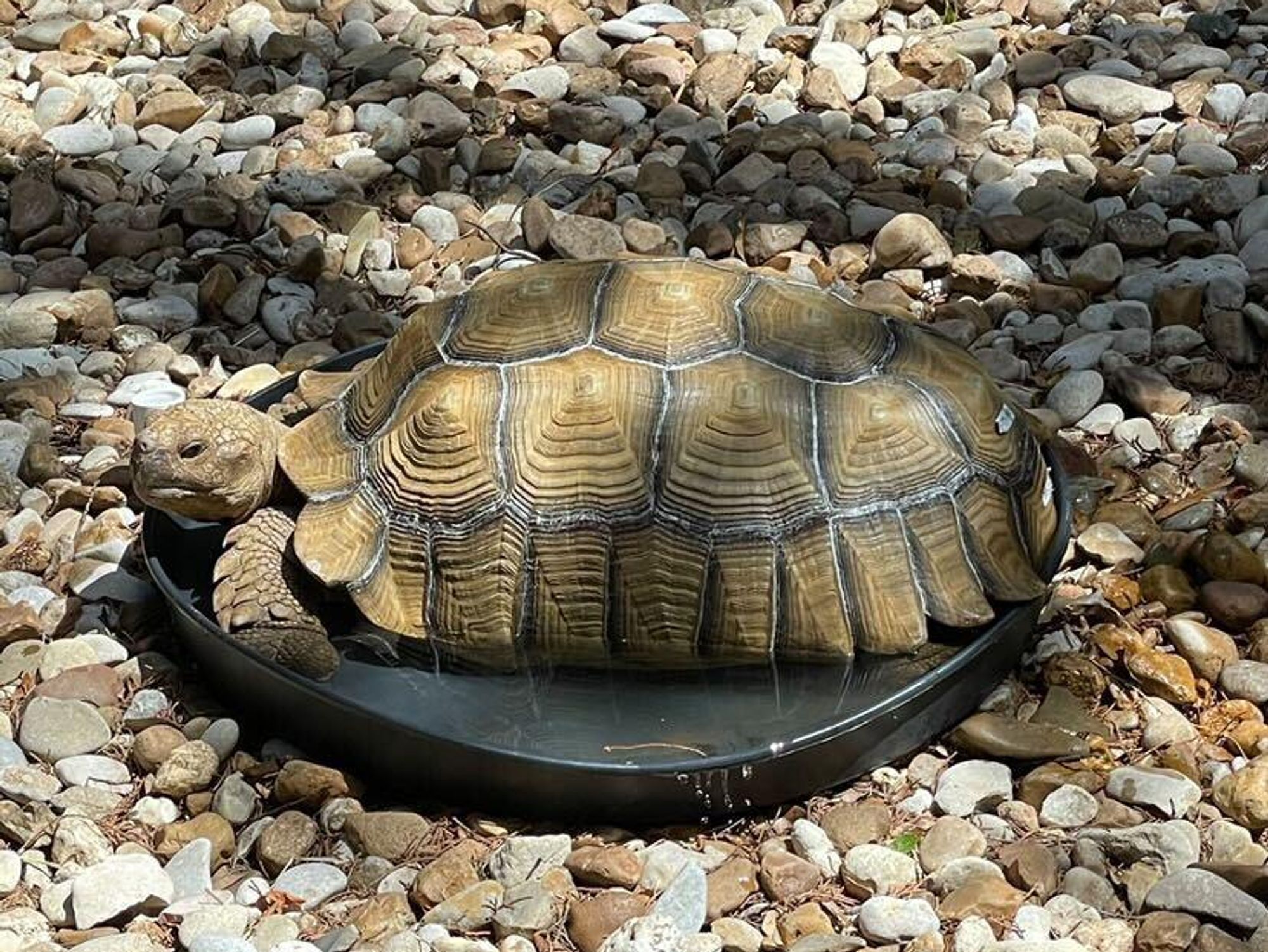 After his first disappearance, the Prices added stickers with their phone numbers to his shell, which helped him get found the second time when he stopped by someone's lawn. Then they added the iTag, which he conveniently managed to slough off before he disappeared this month.
Each time they have taken to Nextdoor to spread the word of his disappearance, where neighbors have organized search parties, created maps of his favorite locations, given out flyers, shared tips and brought Bruce home.
This time, Bruce was found by a neighbor's child in the greenbelt while Brian was searching using mating calls that had been suggested online.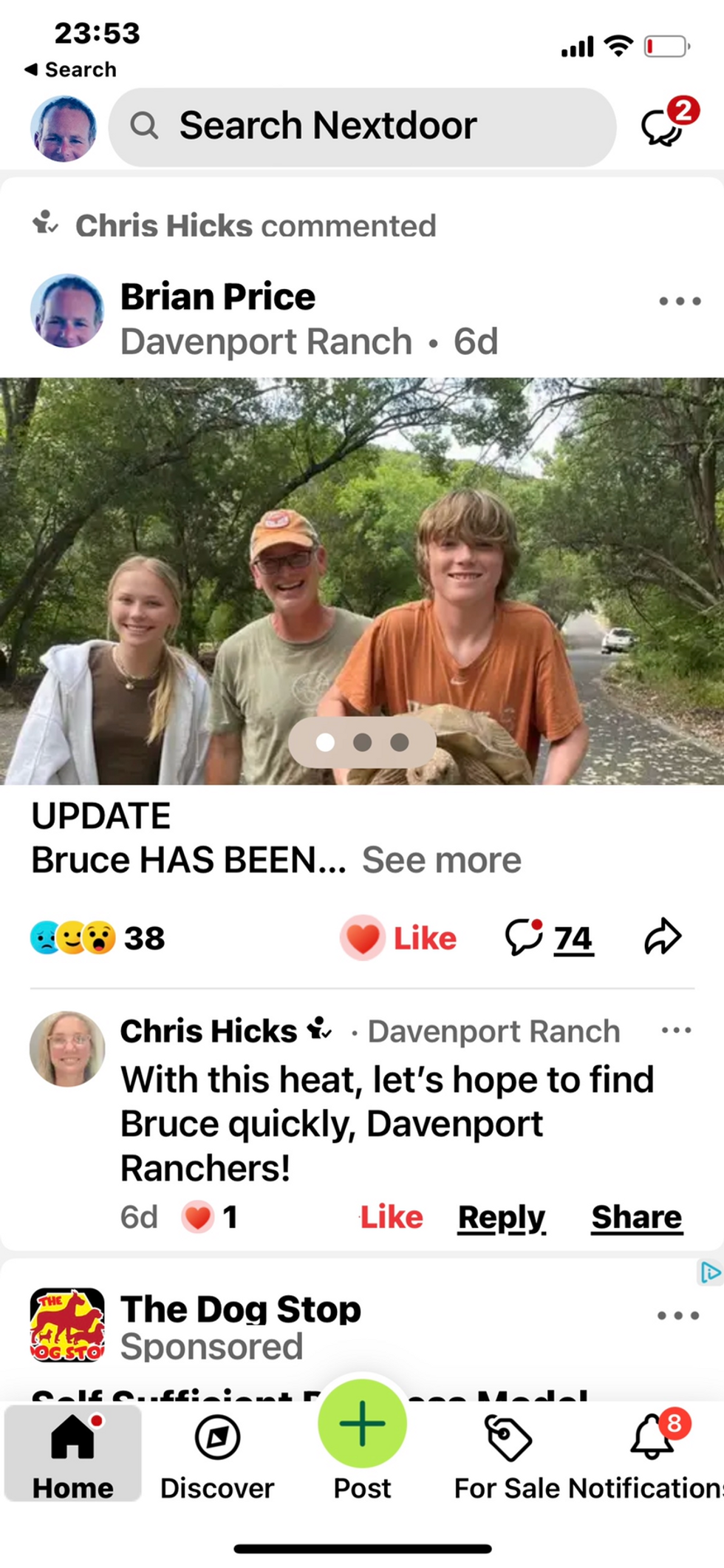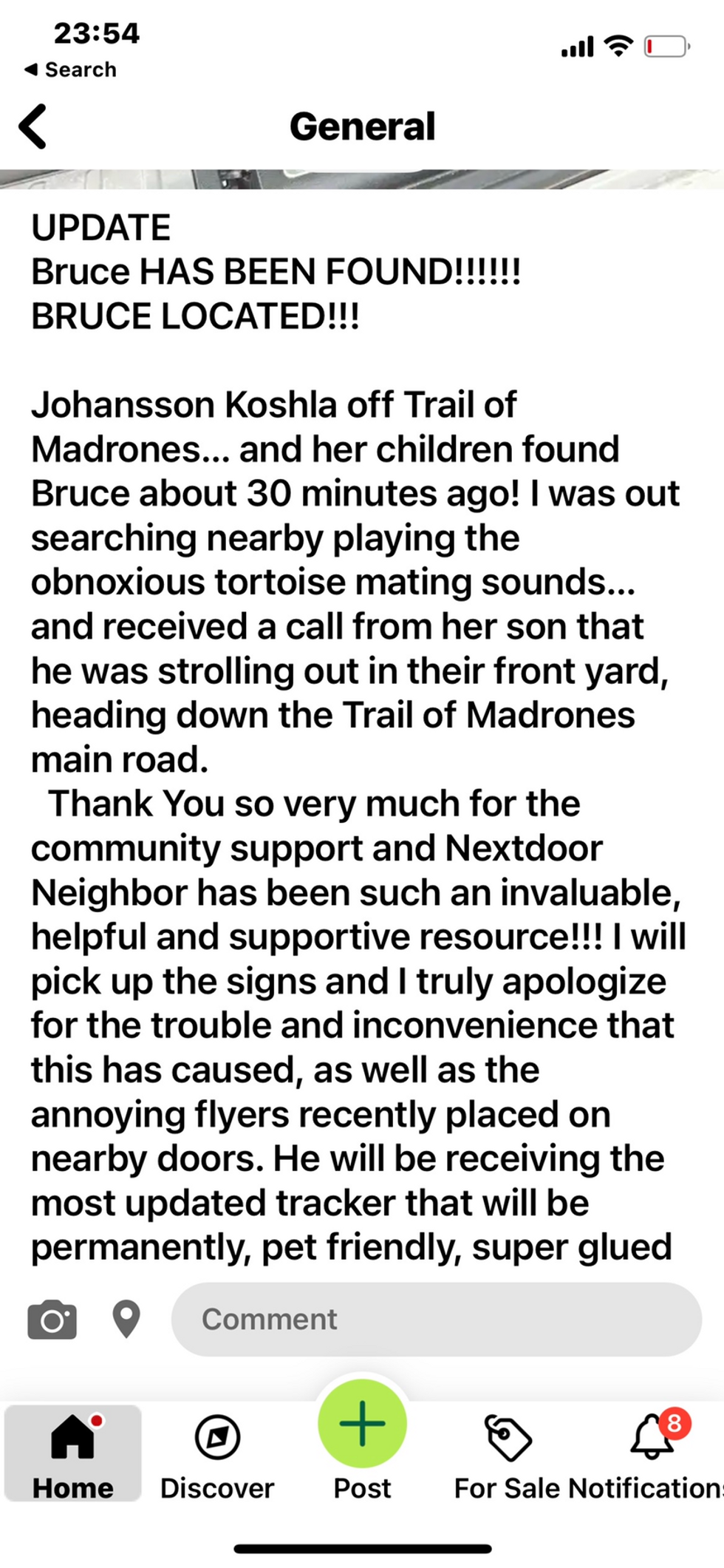 "Everybody knows Bruce in Westlake because of his escapes, everybody knows about the adventures of Bruce," Brian said. "Whenever we go on vacation, the neighbors help take care of him."
His adventures have inspired a book idea, which Samantha envisions as an educational chronicle of Bruce's adventures from his perspective; a reattached tracker and an enclosure upgrade that gave him about 200 square feet of shade to roam so he hopefully won't want to seek it elsewhere.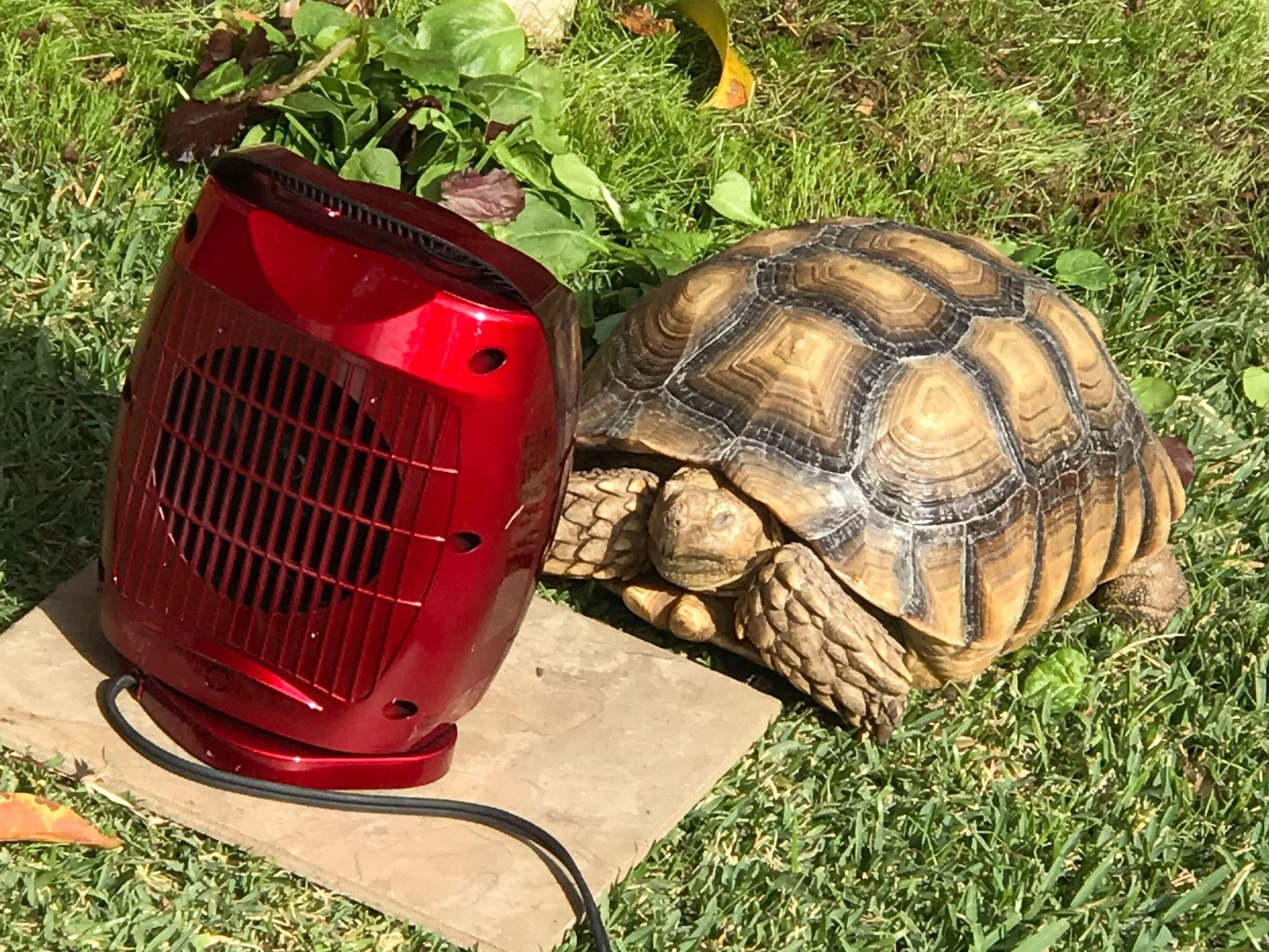 "I saw the community coming together and just wanting to find him, he really does bring our community together," Samantha said.
Brian said his aversion to social media even faltered a little when he watched his online community comment, "Bruce for mayor!" upon his post announcing the tortoise was back home.
"He's a little celebrity," Brian said.