Get connected with our daily update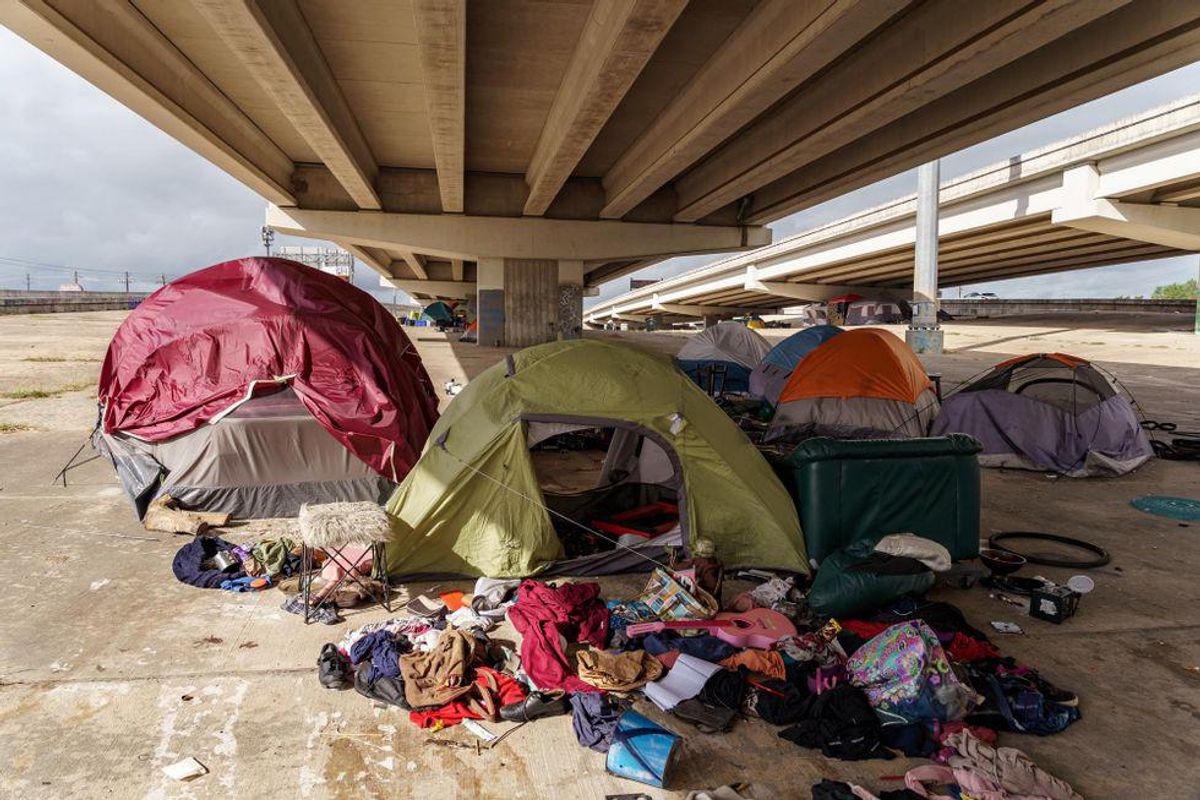 City staff compiled a list of 45 possible sanctioned homeless camps, spread out across all 10 districts, and Council members are pushing back against locations in their districts citing concerns ranging from transparency, cost of operation and wildfire risk.
After Austin voters passed Proposition B, which reinstates bans on camping and other activities in certain areas of Central Austin, City Council directed staff to revisit temporary sanctioned camps. It was important, they said, that homeless people have a legal option given the lack of adequate shelter space and long waitlists for housing, but they had otherwise to say after city staff presented a list of possible campsites in their own districts.

---
District 2 Council Member Vanessa Fuentes (6 sites)
🧵POTENTIAL Sanctioned Campsite Locations: Today, City staff shared its *initial* list of potential campsites in response to the passing of Prop B in the May 1 election.

Here's what you need to know: pic.twitter.com/KxbaLMDDoP

— Vanessa Fuentes 💃🏽 (@VanessaForATX) May 18, 2021
Fuentes asked staff about why many of the parkland sites on the list had the word "Park" omitted from their title, which she said could sow mistrust. "I think it's important we're as transparent and clear as possible," she said. "It doesn't sit well with me that we're not being as transparent as we can be."
After the meeting, Fuentes tweeted that the distribution of sites—nearly half of which are in three East Austin districts—"is absolutely unacceptable."
District 3 Council Member Sabino "Pio" Renteria (7 sites)
One of the sites proposed in Renteria's district—1311 Tillery Street—is also the site of Evergreen Cemetery. "I know you didn't want to put a campsite on a cemetery," he told staff.
Renteria also raised questions about equity, referring to the city's plan to open a hotel property for use as homeless housing in each of the 10 districts. "I'm very hesitant to go out there and raise my hand again unless everyone participates," he said. "We always make that commitment that we're going to have a hotel in every district. It just didn't work out."
District 4 Council Member Greg Casar (3 sites) 
Casar did not comment on the proposed sites in his district or the overall sanctioned camp strategy during the Tuesday works session. In a statement to Austonia he said he supports a range of options, from sanctioned camps to housing, and will work to identify good locations for homelessness solutions in his district and across the city.
"I'm committed to the larger goal of drastically reducing homelessness through housing with mental health services, job aid, and resources to those living on the streets," he said. "That is more humane and cost-effective than paying for a continuous cycle of jailing people who have nowhere to go."
District 5 Council Member Ann Kitchen (1 site) 
Kitchen worried about whether some of the preliminary sites would be nixed once certain criteria, including wildfire risk, were applied. She called the one site proposed in her district, Mary Moore Searight Park, "completely inappropriate" for this reason.
Kitchen also raised questions about the estimated operating costs of operating such sites, citing laundry facilities as a particular concern. (In a Friday memo, staff estimated laundry will cost $175,000 a year for a 50-person sanctioned campsite, or $3,500 per person.) "I'm very concerned about the level of the cost and hoping that we can reduce those," she said.
District 6 Council Member Mackenzie Kelly (3 sites)
I do not support utilization of existing park land for our unhoused neighbors. Please see below: #atxcouncilhttps://t.co/ItVoydYHcB

— Mackenzie Kelly :exclamation:️ (@mkelly007) May 18, 2021
Kelly questioned the legality of using city-owned land for temporary designated campsites. "It's my understanding that that's currently against the municipal code for this city," she said. "I want to make sure we get that clarity from the law department and all council is made aware of that before we consider moving forward with that as a recommendation."
District 7 Council Member Leslie Pool (3 sites) 
Pool raised questions about using recreation centers—five are included on the preliminary list, including one in her district—for sanctioned campsites. "I don't actually see a path forward for the rec centers," she said, citing public pushback.
Pool also said she is working with her constituents to identify alternative sites in her district. "I'm committed to trying to find a way to make this work," she said. "But the sites that you've designated in District 7, none of them meet that criteria. They just won't work."
District 8 Council Member Paige Ellis (5 sites) 
Here is my statement after #ATXCouncil concluded our first conversation around temporary encampments. Folks are rightfully concerned about camping in parks. Please get involved as we move this discussion forward. pic.twitter.com/fz92K8Mzxe

— Paige Ellis, City Council District 8 (@PaigeForAustin) May 18, 2021
Ellis also questioned the viability of parkland. In a statement issued after the meeting, she said she does not believe the sites in her district are appropriate and has urged staff to identify other options that are closer to services, such as grocery stores and transit. "It has never been Council's intention to have anyone camping in our public parks," she said.
District 9 Council Member Kathie Tovo (6 sites) 
PEH camp fire has extended into our iconic Buford Fire Tower at Cesar Chavez and Colorado. pic.twitter.com/3fd0Y84wOR

— Austin Fire Info (@AustinFireInfo) April 2, 2021
Tovo echoed her colleagues' concerns about parkland and pleaded with her constituents to help identify alternative sites. "Please help us," she said.
Tovo also stressed the importance of enforcing safety rules at designated campsites, citing the presence of propane containers and generators at the camp along the hike and bike trail downtown. "Having now had a second fire at an encampment in my district … We must build confidence with the public that if we set up designated camping areas, we will enforce some of those very basic safety measures."
District 10 Council Member Alison Alter (2 sites) 
In an email to constituents, Alter said that the possible sites released on Tuesday are still being vetted according to criteria, including flood and wildfire risk. "As you can tell, those two criteria alone make the Bull Creek Park site, in particular, wholly unsuitable," she wrote.
Mayor Pro Tem Natasha Harper-Madison, District 1 (9 sites) 
Mayor Pro Tem Natasha Harper-Madison was absent from the work session on Tuesday and did not respond to a request for comment. Her district has the most possible sites, but staff repeatedly stressed that they are still searching for other possible options, including on private land.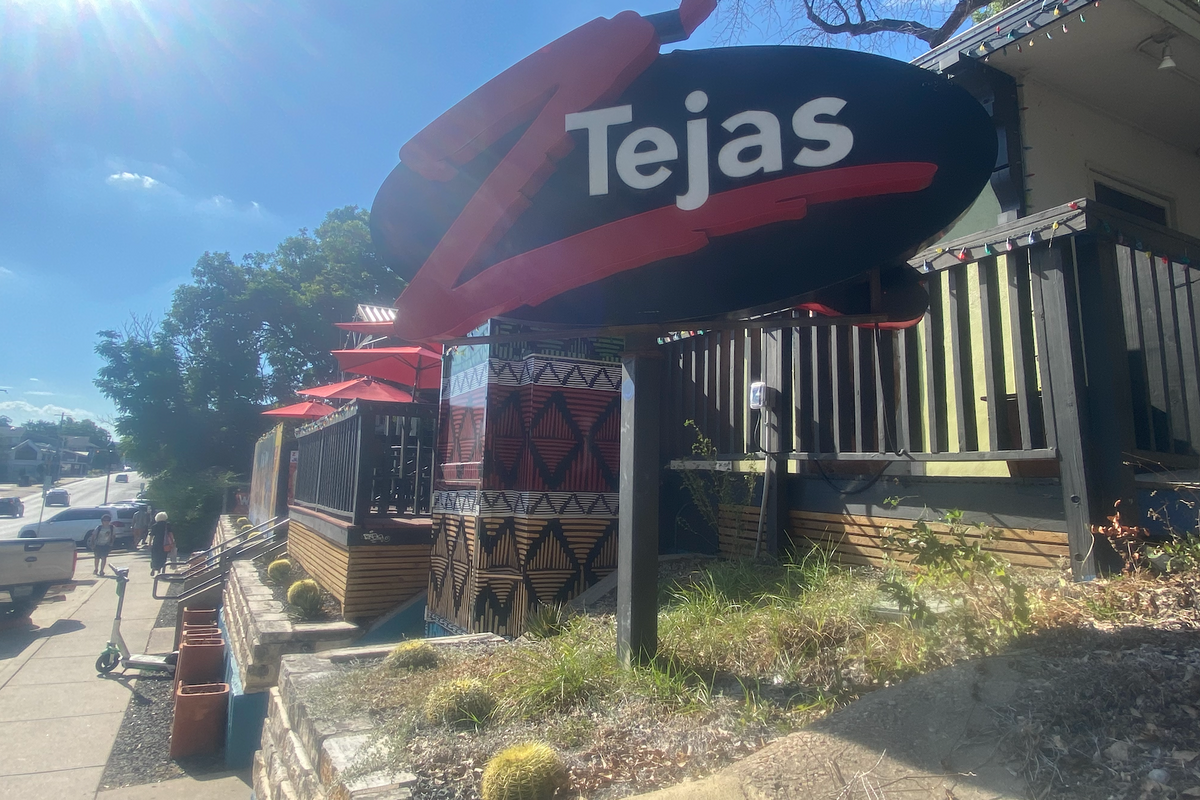 The original Z'Tejas location on West 6th Street is closing its doors after more than 30 years on the lot to make way for new development.
Z'Tejas owner Randy Cohen told Austonia the restaurant will be open at least through the end of 2022, possibly through March 2023.
Cohen said the owners—Larry McGuire of McGuire Moorman Lambert Hospitality—of the land have something new planned, though he's not exactly sure what. Additionally, Cohen said maintenance costs for the old building were becoming prohibitively expensive.
"I think the people who own the dirt will tear it all down and build condos or some other development," Cohen said. "I mean, it's a 60-year-old building, Z'Tejas has been here for 33 years and before that, it was something else. So it's just progress, that's all."
The restaurant isn't going away though—Cohen said Z'Tejas is already looking for a new spot in the downtown area to move into. Z'Tejas also has a location in Avery Ranch, another in the works for Kyle and two in Arizona.
"We have all our ducks in a row right now and the management team is all rowing in the right direction," Cohen said. "We're just excited, we're excited to build this iconic brand back."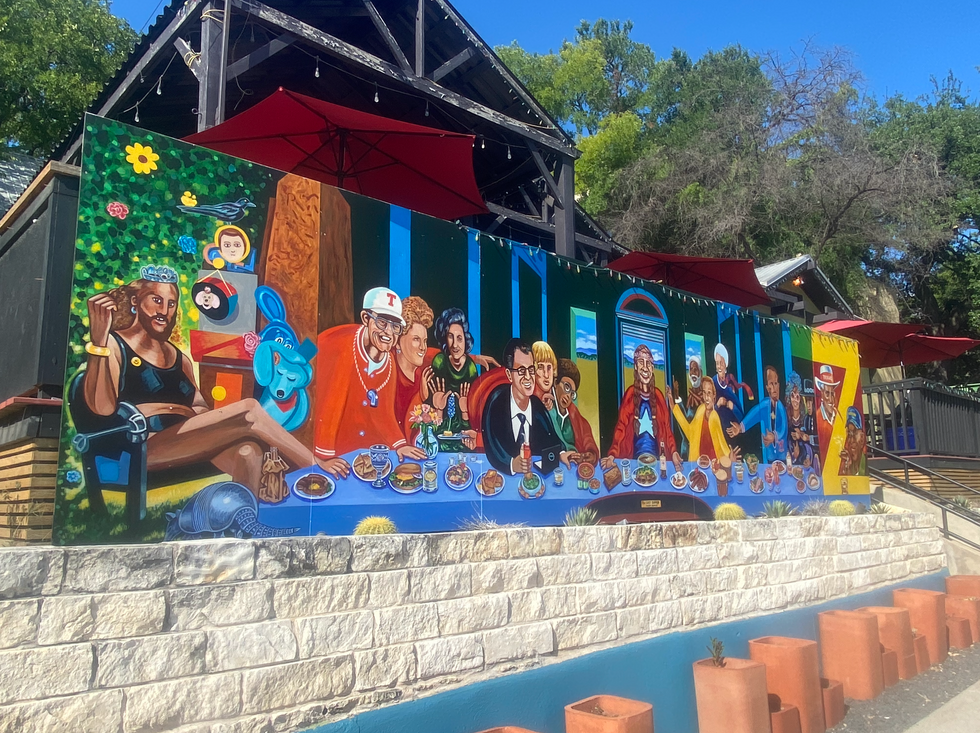 (Laura Figi/Austonia)
Once he finds a new place, Cohen plans to bring along its mural, "The Last Zupper," which features Willie Nelson, Matthew McConaughey and Barbara Jordan. Cohen also plans for the adjoining ghost kitchen, Woo Woo Burgers, to follow to the new downtown location.

"We're still booking events through the end of December," Cohen said. "Come 'Z' me at Z'Tejas, we'd love to see you before we're gone."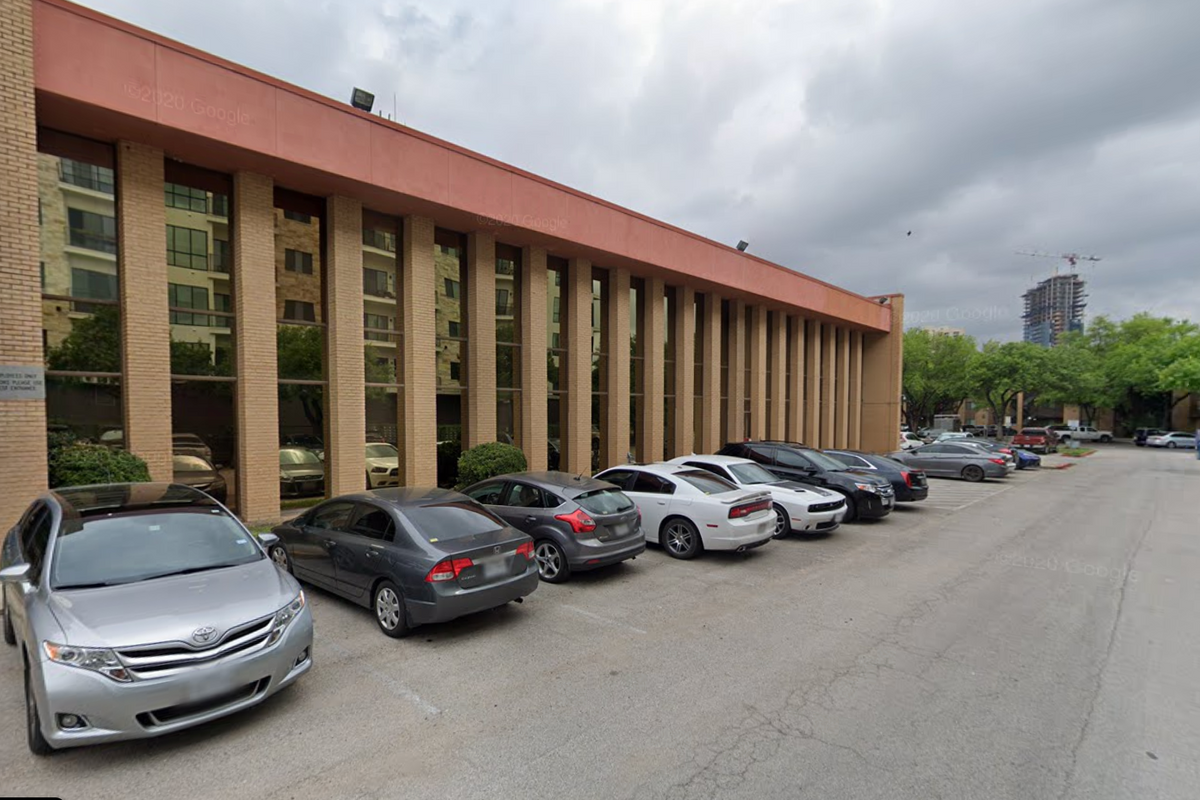 Two towers could be coming just south of the Austin American-Statesman's former headquarters in the South Central Waterfront district.
According to city filings, the proposed planned unit development agreement is set for 200 East Riverside Drive, an area Project Connect's Blue Line is slated to pass by someday.
Carrying this out involves removing the existing building, which is a state office complex and surface parking.
The new towers in place would reach just over 400 feet at their maximum and include office space and space for retail on the ground level. The mix of office and retail is a trend that's been cropping up in downtown sites like the Perennial and the Meta tower.
The proposal on a plot of about four acres aims to incorporate green infrastructure and create a lively environment for pedestrians. It'd also be adjacent to the 118-acres of the South Central Waterfront Initiative, which is aimed at enhancing connections to and along the waterfront over the next couple of decades.
The filing lists architects STG Design, a group involved with work on the sailboat-like Google tower.