Austonia AM
100% Austin news, info, and entertainment, straight to your inbox at 6 a.m. every morning.
In five minutes, you're fully informed and ready to start another great day in our city.
Get connected with our daily update
For two weeks in January, Donna Snyder had one focus: finding a COVID-19 vaccine appointment. The 69-year-old, who lives near Lake Travis, scoured newspaper pages, watched the news and tuned in to city press conferences. She signed up for waitlists in Austin, Fredericksburg and Waco, as well as in Collin and Williamson counties.
"It became my full-time job," she told Austonia.
---
On Jan. 22, Snyder received an email from Family Hospital Systems, a provider in Williamson County, alerting her that appointments were available. "I signed up that day," she said. Within 90 minutes, she had received her first shot. Her second appointment is scheduled for this week.
Although Snyder was "totally impressed" with the FHS system, she remains frustrated with Austin Public Health. "I am utterly angry and a thousand times disappointed at how poor the Austin process is," she said. "As far as Austin goes, I still need a vaccine."
Nearly three months into the vaccine rollout, Austinites continue to face long waitlists mired by technical glitches and report concerns about scheduling their second dose appointments. The fundamental problem is inadequate supply: with this week's allocation, Travis County will have received 233,515 initial doses, or enough to vaccinate 47% of residents who are currently eligible. (Nearly half of Travis County residents 16 and older fall into groups 1A and 1B, according to Texas Department of State Health Services data.) But Snyder and many other residents say that poor communication is making a stressful process worse.
"I would like an explanation for why the city of Austin, with all of the extraordinarily brilliant tech people in this town … why they screwed it up so bad," she said.
A decentralized process
DSHS established a number of vaccine hubs—including Austin Public Health—in mid-January, shifting its distribution strategy to focus on these sites in an effort to simplify the sign-up process and funnel doses to those providers capable of vaccinating 100,000 people or more. Shortly after, APH debuted its vaccine waitlist, through which it schedules appointments. Since Jan. 11, APH has received 12,000 doses weekly.
More than 306,000 people have registered through APH, with more than 229,000 meeting the current eligibility criteria. Of those, approximately 194,000—or 85%—are still waiting for an appointment. The department does not open up appointment slots until it receives doses from the state in an attempt to avoid cancellations. but this leads to limits the notice APH can provide and often leads to a stressful rush, users told Austonia.
"The vaccine supply is the rate-limiting step in getting everybody vaccinated and getting people protected," Austin-Travis County Deputy Medical Director Dr. Jason Pickett said during a Friday press conference.
But users also report problems using the waitlist. City staff are continuously working on improvements, including registering people who showed up in the early days of the rollout without an appointment and require a second dose and sifting through users who created multiple accounts with different email addresses, APH leadership said at the same event. "We are seeing things run so much better," Director Stephanie Hayden-Howard added.
The department also established a new queuing system last week: when first dose appointments are available for scheduling, registrants will be added to a queue and receive a place in line with an estimated wait time until they are at the front of the line; at that point, they will have 10 minutes to make an appointment.
Some Austinites have compared APH's waitlist to Williamson County's centralized model, which opened on Feb. 8 and currently has around 190,000 registrants. Public Affairs Manager Connie Odom said the county developed the centralized model so that residents didn't have to register on multiple lists. The central list allows users to update their information and remove themselves if they make an appointment elsewhere. "I think that puts people's minds at ease," she said.
APH does not have such a centralized system. "Since the vaccine distribution and allocation process is very decentralized, it is incredibly difficult to make a single, centralized waitlist that encompasses the availability of hundreds of providers, all of which have different processes for registration," a spokesperson wrote in an email to Austonia.
DSHS has allocated more vaccines to more providers in Travis County than in Williamson County, reflecting differences in population. Although the centralized waitlist is a welcome improvement to some, it is not a panacea.
Hank Ewert, 69, lives in the Brentwood neighborhood and secured a vaccine appointment last week through the Williamson County waitlist. When he arrived at the scheduled time, he and the others in line with him were told their appointments had been rescheduled due to shipping delays caused by the winter storm. "You can't fault them for canceling the vaccinations if there's no vaccine," he said. "But I think they should have texted everyone."
Ewert is worried that the delay may mean it's another month before he is able to get his first shot. He and his wife are now looking for an appointment elsewhere. "I would not mind having two appointments set up at one time," he said. "I know it's going to improve as more and more vaccine gets distributed, but right now the whole availability system seems so fragile that it seems best to try everything."
The second dose shuffle
Another common complaint from eligible Austinites is the waiting game between their first and second shots.
Genevieve McKinster, 81, lives in a senior community in North Austin and received her first shot through APH on Jan. 27. There was a glitch—when she arrived for her 11 a.m. appointment; she was told her appointment wasn't in the system—but luckily she had printed out her appointment details and brought it with her. "I cried when I got my first shot," she said. "I wanted it so bad."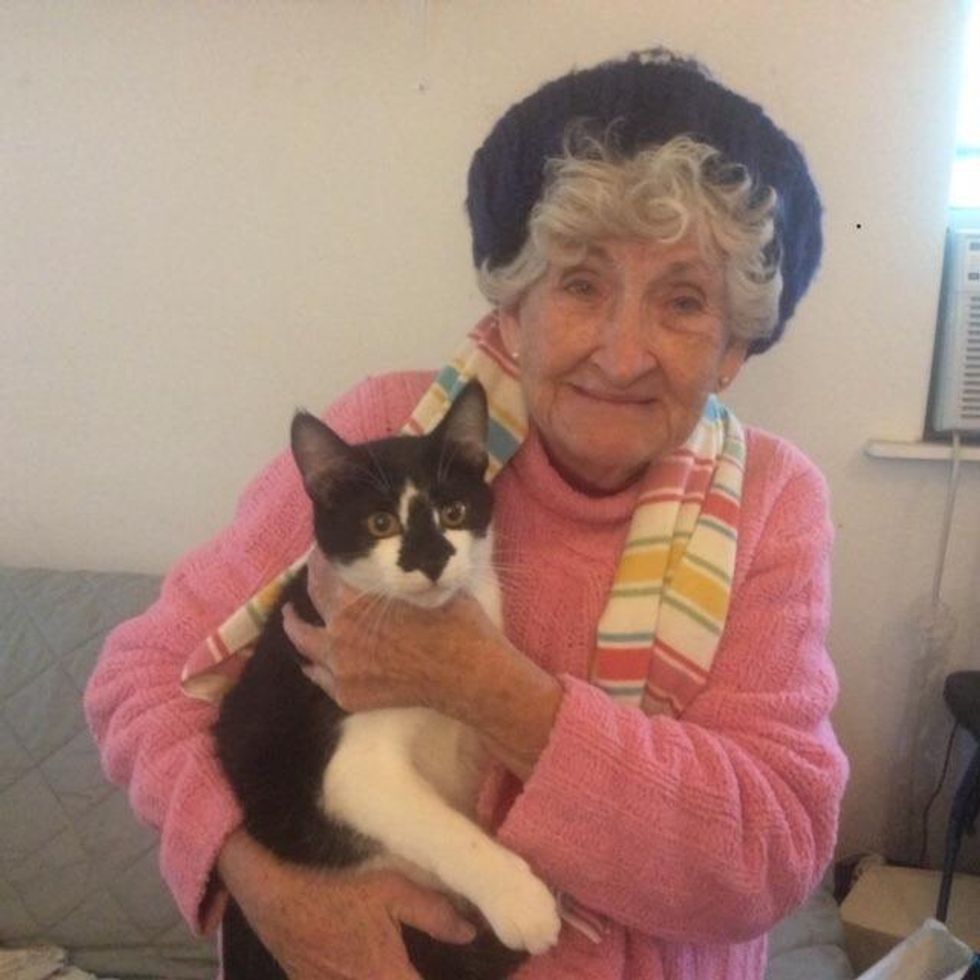 Now McKinster is back where she started, anxiously awaiting a confirmation email for her second appointment. She said she probably spends two to three hours a day checking her inbox and spam folder for an update. "I just don't trust them to email me," she said.

Tilak Khetrapals, 81, feels the same way. The South Austin resident received his first shot on Jan. 20 from APH's Delco Activity Center vaccine site. Nearly six weeks later, he's still waiting to hear about his second dose. "They're not communicating," he said. "That is the problem."
Like many providers, APH is reaching out to patients directly to schedule second dose appointments. Although Pfizer and Moderna recommend three and four weeks between doses, respectively, the Centers for Disease Control and Prevention says the second shot may be administered up to six weeks later.
Although APH generally does not allow for walk-ups, people who received their first dose through the department and have not received information about their second dose within the 42-day period may show up at any APH vaccine site, present their vaccine card and receive a second dose.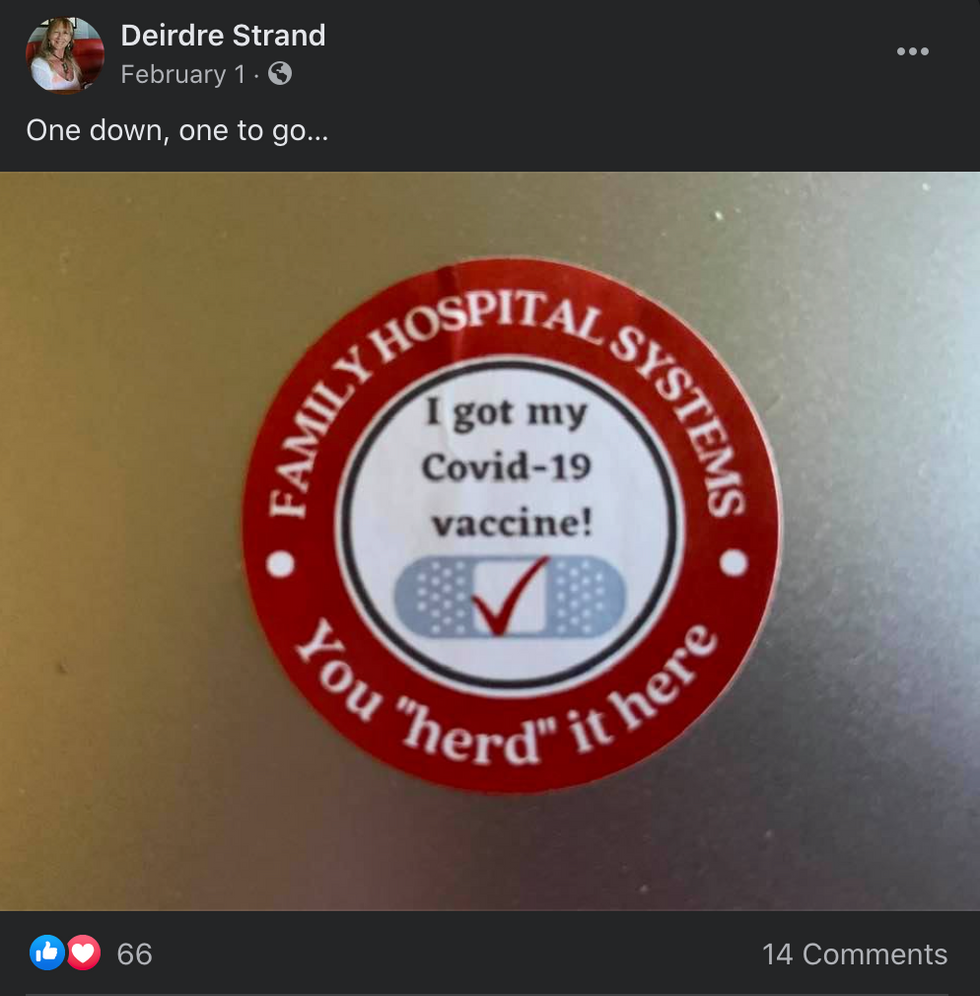 Deirdre Strand, 65, lives in South Austin and registered for a vaccine through APH, Austin Regional Clinic and Williamson County, where she ultimately was able to secure an appointment on Feb. 3. "It was an absolutely easy, breezy, very coordinated procedure," she said.

Although Strand has not yet heard about her second shot, she has stopped looking for alternative sites. "I'm not going to spend my entire day waiting to sign up for things and put myself on another waiting list when I truly have been blessed to get my first shot," she said. But she also has a backup plan. If she doesn't hear back from Williamson County about her second shot, she plans to show up at the site where she received her first dose this week. "All I can think of is they must be able to give me my second shot that day," she said.
In a scene that seemed to mark the pandemic's triumphant end, over 20,000 mostly maskless fans packed into Q2 Stadium for Austin FC's debut at Austin's first professional sports stadium in June. That mask-free utopia couldn't have been possible even a month before, and it may not be possible once more as Austin and the CDC returns to mask recommendations again for the first time since May.
Austin returned to Stage 4 restrictions on July 23 as case rates tripled since the beginning of the month and hospital beds once again filled with COVID patients. The spike comes after the highly contagious Delta variant was detected in Travis County. In its Stage 4 announcement, APH said its recommendations will not affect large events, such as Austin FC games, from operating.
More recently, the CDC updated its recommendation for vaccinated people on Wednesday, saying that all people in high-risk areas—including Austin with more than 50 COVID cases per 100,000 people—wear masks.
With businesses reinstating mask policies and new fear in the air, Q2's carefree party atmosphere may be affected. The club released the following statement to Austonia: "Austin FC encourages all guests to observe Austin Public Health's recommendations and take appropriate action based on individual circumstances."
After Austin voters passed Proposition B, reinstating a ban on public camping, City Council directed staff to look into possible sanctioned campsites where homeless residents could live legally. Now two members are asking to shelve discussion on the controversial topic.
Staff presented dozens of possible sanctioned campsites across each fo the 10 council districts in late May, following the election. But members mostly pushed back on the proposed locations, citing cost, wildfire risk and lack of transparency as concerns.
With updated criteria, staff recommended two sites—one in District 1 and the other in District 8—for further review last week. After being briefed on the options during Tuesday's work session, Mayor Pro Tem Natasha Harper-Madison, who represents District 1, and Council Member Paige Ellis, who represents District 8, issued a joint statement proposing "a pause" on further discussion of temporary sanctioned encampments.
"We are not convinced that these sites would be a cost-effective solution, but rather a band-aid tactic when we need to be supporting the long-term strategy to get folks off the street permanent," they said. "It is our responsibility to look at the situation holistically and objectively, and to spend out city's limited resources on solutions we know can work."
Homeless Strategy Officer Dianna Grey noted that the two locations were imperfect and would require a lot of time and money to outfit as sanctioned campsites during the briefing.
City staff and homeless experts have previously raised concerns about sanctioned encampments, saying they are expensive to maintain, challenging to manage and hard to close, even when intended to to be temporary.
In 2019, staff declined to make recommendations for such sites despite being directed by council to do so, citing 2018 guidance from the U.S. Interagency Council on Homelessness. "Neither authorized encampments nor parking areas provide housing for people experiencing homelessness," staff wrote in a memo. "Rather, each option detracts from the staff resources assigned to addressing this moral imperative."

But with Prop B being enforced and too few shelter beds and affordable units for the estimate unsheltered homeless population in Austin, the city is facing the same predicament that prompted District 9 Council Member Kathie Tovo to pursue possible sanctioned campsites in the first place: "When individuals in encampments ask where they should go, we need to have places to suggest," she said at a May 6 council meeting.
Don't lose your mask just yet—the Centers for Disease Control and Prevention announced it is now recommending masks in areas that are surging as cases rise nationwide and the Delta variant looms.
The CDC announced Tuesday that even fully vaccinated individuals should mask up indoors if their community is experiencing substantial transmission—defined as areas with more than 50 cases per 100,000 people. Travis County is sitting at an average of 94.59 cases per 100,000 over the past seven days, falling into the highest risk category, according to the CDC.
#DeltaVariant surging in U.S. New data show Delta much more contagious than previous versions of #COVID19. Unvaccinated people: get vaccinated & mask until you do. Everyone in areas of substantial/high transmission should wear a mask, even if vaccinated. https://t.co/tt49zOEC8N
— CDC (@CDCgov) July 27, 2021
After two COVID-19 recommendation stage jumps in the last two weeks, from Stage 2 to Stage 4, Austin-area cases are the highest they have been since February. The seven-day average for cases is on an upward trend, reaching 226 on Tuesday.
The CDC is also recommending that all students K-12 wear masks indoors, regardless of vaccination status. A May executive order by Gov. Greg Abbott prohibits schools from requiring masks, regardless of vaccination status. Austin ISD is "strongly" encouraging students to wear masks.
Although vaccinated individuals are still protected against the most severe symptoms of the variant, infections are spreading rapidly and now make up 83% of confirmed cases in the U.S. At least a dozen cases of the delta variant have been confirmed in the Austin area, though there are likely more since testing for it is limited.
CDC Director Dr. Rochelle Walensky said that hospital admissions are "almost exclusively" coming from people who are unvaccinated but those who are vaccinated can still catch and spread the virus.
"Unlike the alpha variant that we had back in May, where we didn't believe that if you were vaccinated you could transmit further, this is different now with the Delta variant," Walensky said. "That leads us to believe that the breakthrough infections, rare that they are, have the potential to pool and transmit at the same with the same capacity as an unvaccinated person."
Research suggests those who become infected carry 1,000 times more of the virus than other variants and could stay contagious for longer.
The announcement comes on the heels of the Biden administration ramping up cautionary measures in the face of the Delta variant. Just last week, the CDC said it had no plans to change its May guidance of vaccinated not having to wear masks unless there was a significant change in the data. Officials met on Sunday night to review new evidence,
according to reports.