Get connected with our daily update
(Emma Freer)
New monoclonal antibody treatments targeting people who have tested positive for COVID-19 and only just developed symptoms have been shown to reduce the severity of the disease and prevent hospitalizations.
---
The FDA has granted emergency use authorization for two treatments. Both are offered via IV and take about an hour to administer, plus some check-in and monitoring time. The treatments take place in a hospital or clinic setting and are meant to help neutralize the virus in patients who have already become ill.
Two pharmaceutical companies have FDA authorization for their monoclonal antibody treatments. Each has a hotline to help locate treatment providers:
Regeneron: 844-734-6643
Eli Lilly: 855-545-5921
Many area hospitals and private infusion centers are also offering monoclonal antibody treatments to COVID patients. The National Infusion Center, an Austin-based trade association, has created a locator tool, which shows 20 such sites within a 30-mile radius. But CEO Brian Nyquist cautions that many may be operating at or near capacity, given the current surge and their pre-existing, non-COVID clientele.
Additionally, Texas Gov. Greg Abbott announced the opening of a pop-up infusion center outside of the Montopolis CommUnity Care location earlier this month. Area hospital systems have donated Regeneron supplies to ensure steady—and free—treatment remains available.
One week into its operations, the center is treating around 26 COVID patients each day. Patients must be referred by area physicians or contacted by Austin Public Health and CommUnity Care after receiving a positive test result for COVID at one of their sites.
Although the center is ramping up its capacity, with a goal of treating 75 patients each day, demand will likely continue to outpace supply, similar to the vaccine rollout. "With uncontrolled spread throughout the community, we expect to keep seeing high demand," EMS System Deputy Medical Director Dr. Jason Pickett said Wednesday.
Because the drugs remain under an emergency use authorization, it is given only to priority patients, including those populations at highest risk of being hospitalized with—or dying from—COVID. These include the elderly, communities of color and those without insurance.
State and local officials say monoclonal antibody treatments are an important tool to help reduce hospitalizations, especially as ICUs across the Austin metro near capacity.
More on COVID: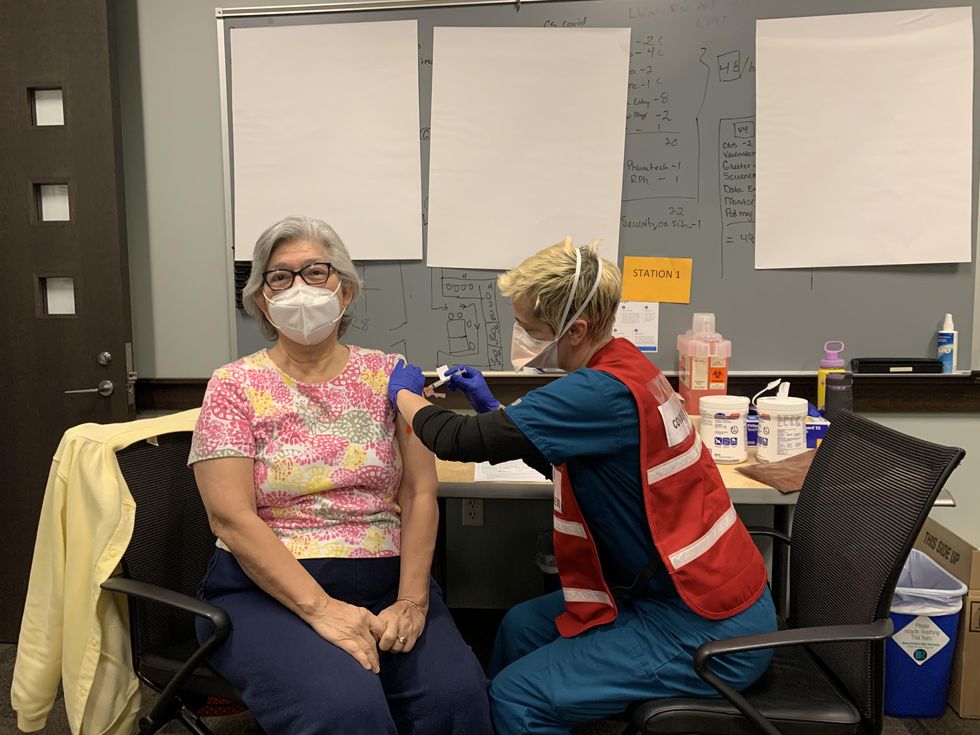 Updated: Want to be added to a vaccine waitlist? Here's where to sign up
Concerning levels of cylindrospermopsin were discovered on Sept. 22 after a person got sick and samples were sent to get tested on Sept. 9. Signs will be posted at access points to Sculpture Falls that people and their pets should not injest or swim in the water.
Unlike the harmful algae making dogs sick in parts of Lake Travis and Lady Bird Lake in past summers, these toxins are found in the water, the city says. Barton Creek visitors are asked to avoid stagnant water especially.
The toxins also result in different health effects than the harmful algae in Lady Bird Lake, including liver and kidney damage. If exposed, people can feel:
Fever
Headache
Vomiting
Bloody diarrhea
If exposed, people should seek medical attention and report it to 311.
TinyFest Texas 2021
When: 10 a.m. Saturday – 5 p.m. Sunday
Where: Jourdan-Bachman Pioneer Farms, 10621 Pioneer Farms Drive
What: Tour tiny houses, van converstions, shipping container homes and more at this year's TinyFest. Grab tickets here for a weekend of speakers, workshops and panel discussions plus live music, food and more!

Fierce Whiskers Grand Opening
When: 12 p.m. Saturday
Where: Fierce Whiskers, 5333 Fleming Court
What: Fan of whiskey? Come along to the free grand opening of Fierce Whiskers Distillery's new tasting room. Enjoy bites from a food truck, oysters, musical performances and a raffle.

Austin Summer Carnival
When: 6 p.m. Saturday – 2 a.m. Sunday
Where: The Venue ATX, 516 East 6th St.
What: Don your dancing outfit for this carnival that celebrates the African heritage with Brazilian, Latin and Caribbean rhythms in Austin. Snag your tickets here.

Beginner's Succulent Arrangement and Planting
When: 3 p.m. – 4 p.m. Sunday
Where: Succulent Native, 5501 North Lamar Blvd.
What: Calling all first-time planters: Get your hands dirty and learn about succulent and cactus arrangement and care. No tools required! Grab your tickets here.