Get connected with our daily update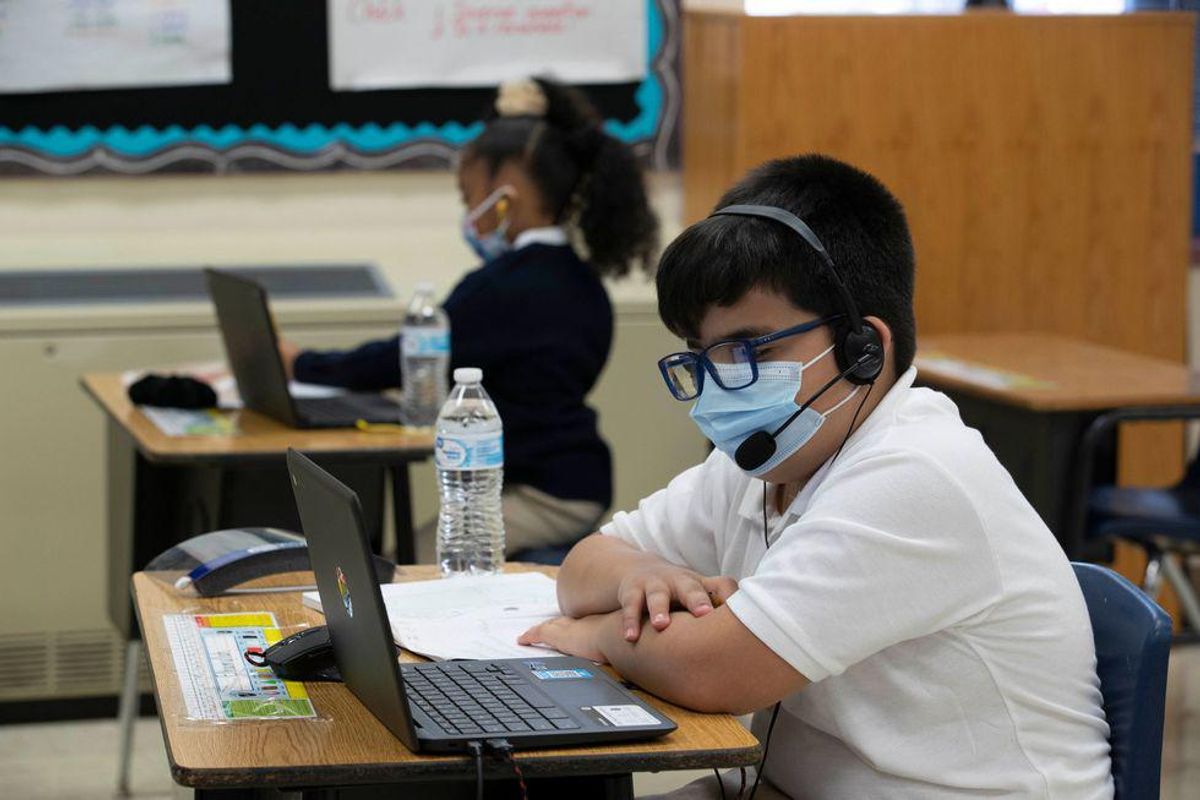 With Austin-Travis County in Stage 4 and local COVID case counts rising, parents of young children are weighing the question: Is it safe to send kids back to the classroom?
---
While children under 12 remain ineligible for the COVID vaccine, public school districts are unable to mandate masks as a result of an executive order issued by Gov. Greg Abbott in May. They also lack funding for virtual learning options after state lawmakers failed to pass such legislation during the regular session.
As last year's public school pandemic closures led to an enrollment bump at area private schools as well as the explosion of learning pods—teachers paired with family groups looking for help with virtual learning—some families are again considering homeschooling their elementary school-age kids or enrolling them in an alternative online program or private school.
Mediocre options

Melissa Rojas Williams, a mother of four kids under 7 who lives in the Mueller neighborhood, talks about these options with her husband daily. If Austin ISD doesn't offer virtual learning options by the first day of school on Aug. 17, the couple is considering homeschooling or joining a learning pod. "You want your kids to be social… but the reality of COVID—it's in Stage 4—and also our kids, because of their ages, are unvaccinated," she told Austonia. "It's a harsh reality."
Rojas Williams is weighing priorities as she decides how to proceed. Her youngest child is 2 years old, and she worries that he lacks basic immunity after growing up almost entirely in quarantine. But she wants her older children to experience in-person schooling and knows that another year of virtual learning or homeschooling would come at a cost to her and her husband's careers. She's already extended her graduate studies at the University of Texas at Austin an extra year as a result of the pandemic.
"The worst part is this year is still better than the last because we seem to know a little more about what works," she said.
The privilege to choose
Similarly, Pete Gilcrease, a father of two—ages 9 and 5—in Hyde Park, is considering homeschooling or an alternative online program if AISD does not offer a virtual learning option. Superintendent Stephanie Elizalde told the Austin American-Statesman editorial board last week that the district is considering offering limited virtual learning; more information is due to be released by next Monday, according to the district.
Gilcrease worries that if his kids do attend school in person they could contract a case of COVID and suffer long-term effects. So until they are eligible to get vaccinated, he and his partner will choose to work from home to facilitate online learning. But he is frustrated with state and federal policies that force some parents to choose between their income and their children's health. "Most people don't have a choice," he said.
Scrambling for an alternative
Carrie Collier-Brown, a lawyer, is also frustrated. She and her husband recently moved their family to West Austin, where her kids—an 11-year-old rising sixth grader and 5-year-old twins—would attend Eanes ISD this fall. But now she is considering moving her twins to a private school or joining a learning pod because they are too young to be expected to wear masks all day without enforcement.
Austin is hurtling toward Stage 4, just in time for school. We have 3 kids who can't get vaxxed yet. Public schools are prohibited from requiring masks and have no funding for virtual school. I'm super pissed. pic.twitter.com/P8NjOnNWfr
— CCB (@ATXCollierBrown) July 20, 2021
Such a switch would involve scrambling to enroll the twins in a new program at the last minute and possibly committing to another year of virtual schooling, which would affect Collier-Brown and her husband's work lives. "It was nothing that we ever wanted to repeat," she said of the last school year.

Like many parents, Collier-Brown understands that school districts are in a bind. But she is fed up with state officials, whose policies, she says, don't seem to acknowledge the fact that young children cannot get vaccinated, and adults who opt not to. "Their selfish choices are directly impinging on my family's freedom," Collier-Brown said. "I think it's their turn to stay home."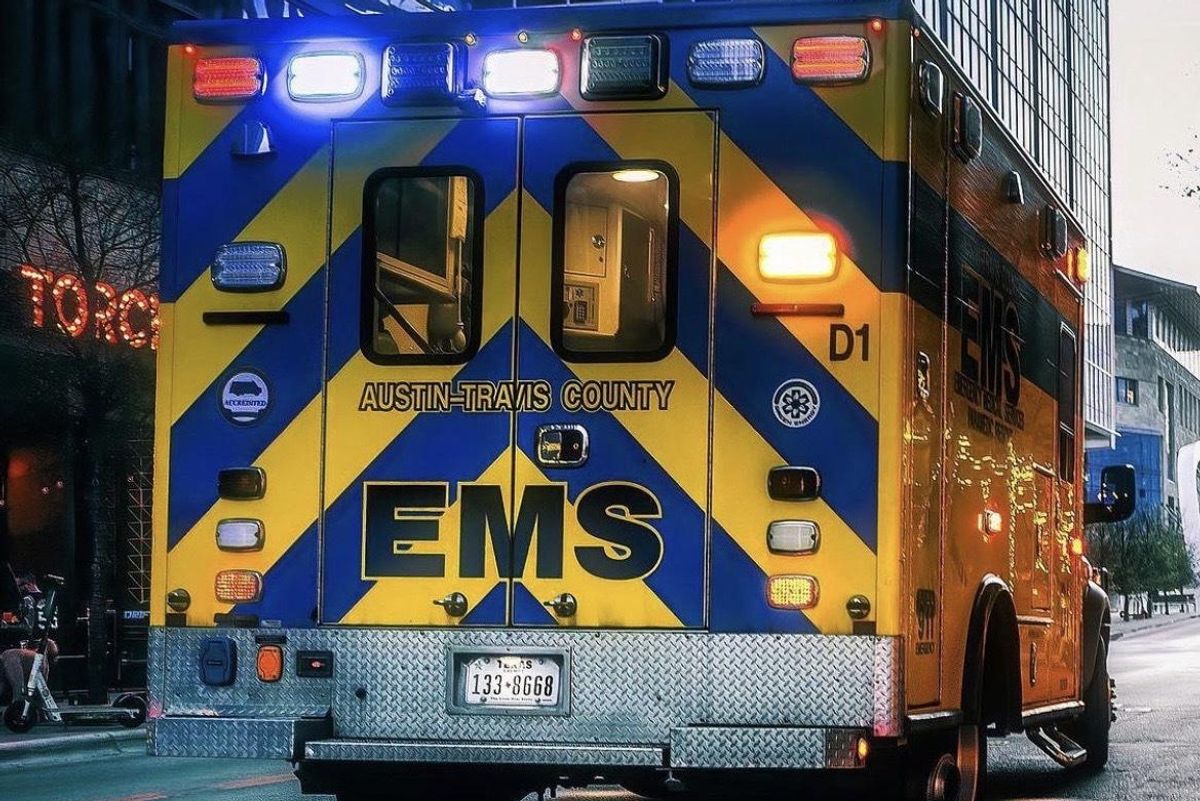 Austin-Travis County EMS responded to a major car wreck involving multiple vehicles and a semi-truck along I-35 Wednesday morning.
The crash occurred at 12100 North I-35 going south, according to ATCEMS, with a total of 12 people involved, including one minor. Four were transported to the hospital with three declared trauma alerts. Another four people refused EMS transport.
None of the transports are expected to have life-threatening injuries.
At 9 a.m., I-35 was blocked off from Yager Lane to Braker Lane.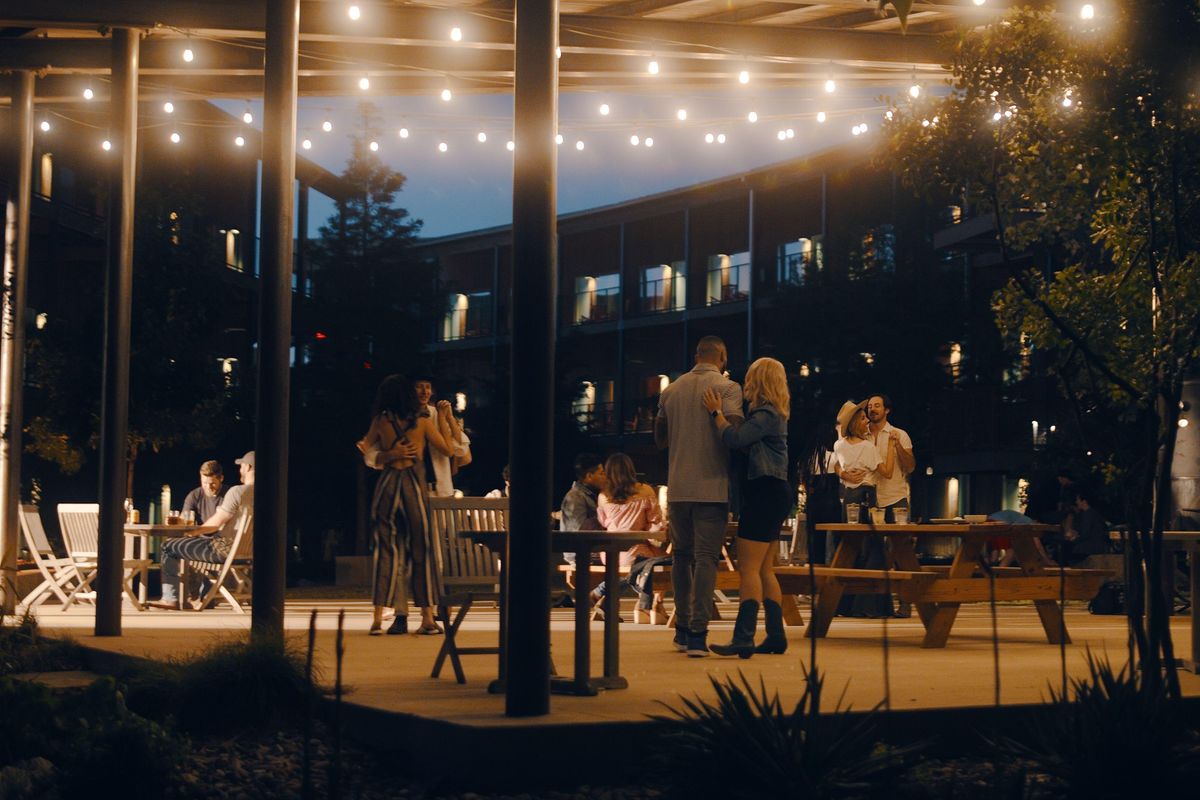 Live music and beer? Say no more. With a location in Austin, and others throughout Texas, the court hotels by the Valencia Hotel Group have a new offering for weekend stays: Live Music & Longnecks.
Enjoy live music all weekend long and check out the hotels' state-of-the-art amenities between sets. Make a splash in the pool, enjoy outdoor fire pits, or challenge your friends in a yard game while enjoying a weekend full of live music! Did we mention the package includes deluxe accommodations and a bucket of beer? Oh, and if you needed more convincing, this pet-friendly hotel means the whole family can join in on the fun.
The hotels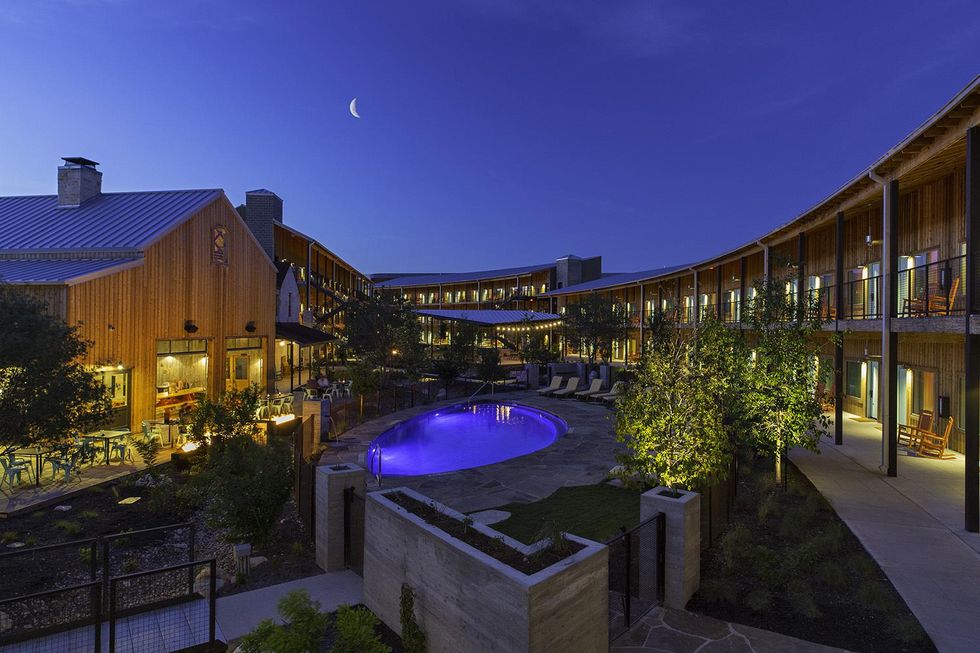 Explore any of the Court Hotels by Valencia Hotel Group for a memorable escape. Each property offers a unique experience remnant of yesteryear but with all of the modern amenities that make for a fun and comfortable stay. With acres of landscaped courtyards, relax and unwind in an outdoor environment perfect for doing everything or absolutely nothing at all. With locations in Austin, College Station, Irving, and Lubbock your urban retreat has never been so close.
The music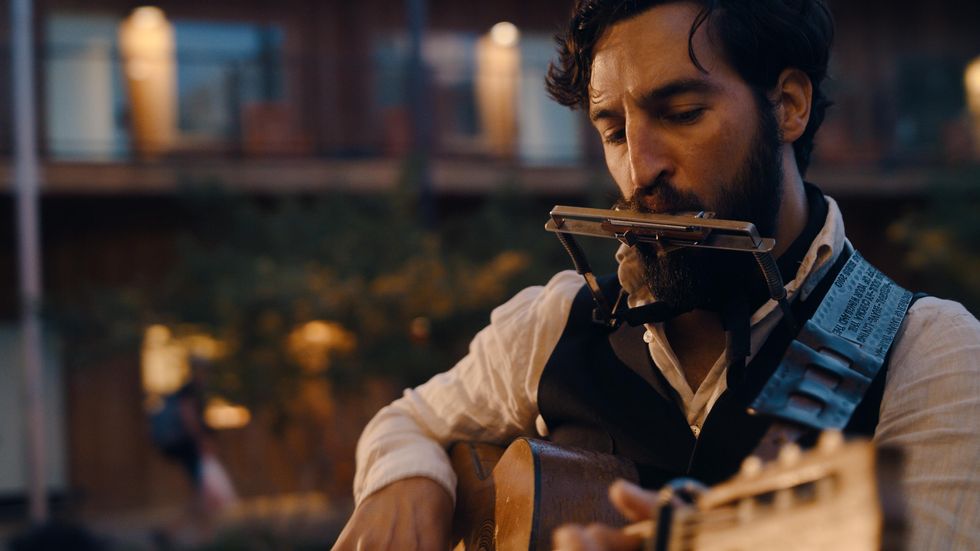 Locals and travelers alike are invited to enjoy the deep roots of Texas music all summer long with a robust lineup of live performances. From the banks of the San Antonio Riverwalk to Irving's manicured streets, Valencia's hotels are a place to gather and reconnect, offering uniquely Texan settings for the weekly performances.
"We're proud of the community we've fostered among Texas musicians and the many rising stars who perform at our properties," says Amy Trench, corporate director of brand marketing & PR for Valencia Hotel Group.
In Austin, you can catch good ol' fashioned Texas country by Drew Moreland and Clayton Gardner, bluegrass by Reagan Quinn, and much, much more.
With unique programming at each of Valencia's properties, there's something for everyone to enjoy all summer long.
The perks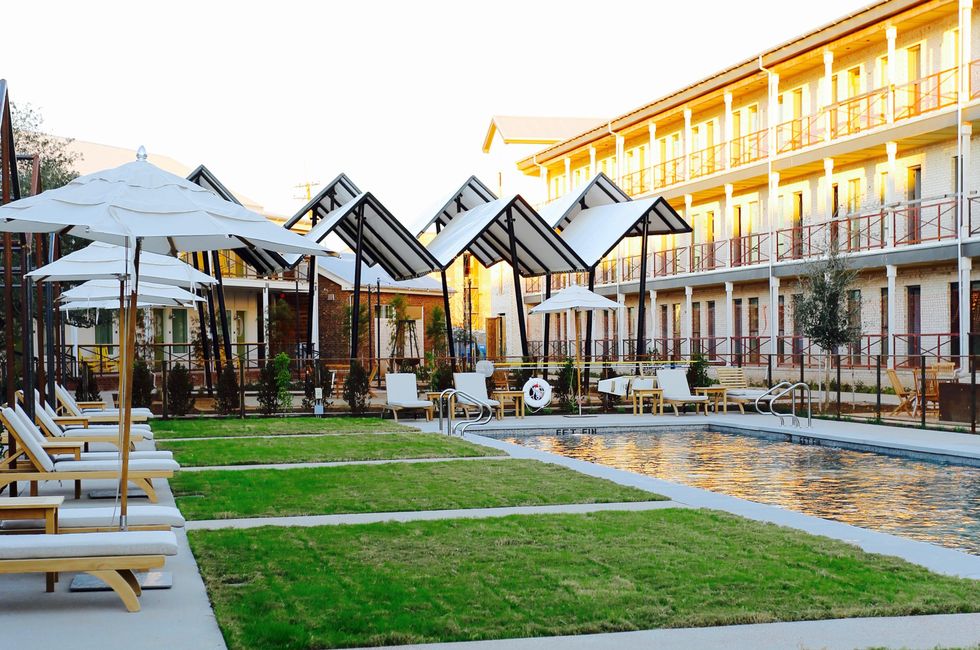 If you're a Valencia Hotel Group Rewards member, the perks are plentiful. Enjoy up to 10% off the Best Available Rate, and for a limited time, members can save up to 15% off a stay of 2 nights or more, for select stays in 2022.
But that's really just the beginning. At select locations, you can enjoy discounts on weeknight stays, a complimentary third night, or curated packages for a romantic getaway or a night of watching the Verde at Q2 Stadium. You'll also find special rates for AAA and AARP Members, educators, and front-line heroes including military, law enforcement, fire, and rescue workers.