Get connected with our daily update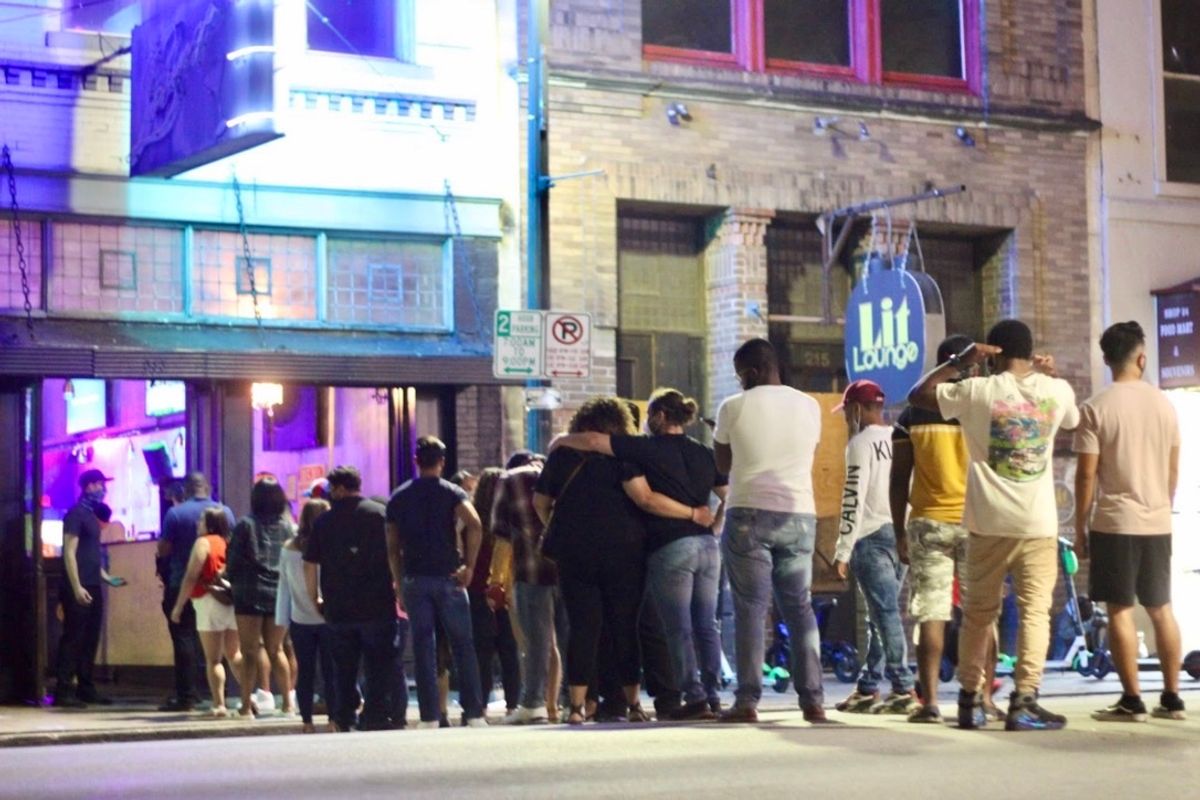 (Laura Figi/Austonia)
Austin Public Health is ramping up enforcement of local businesses that refuse to comply with pandemic-era precautions.
"I want to be very clear to restaurants and former bars that are now restaurants," Austin-Travis County Interim Health Authority Dr. Mark Escott told Austin City Council on Tuesday. "If they do not clean things up … we will take further action, including closure."
---
Until recently, APH has focused on education rather than enforcement. But with COVID caseloads rising across the state and country—and concern about spread related to the Thanksgiving holiday—the department has shifted gears, meeting with the city's code department and fire marshal's office to discuss citations and other measures.
"We have moved past warnings," APH Director Stephanie Hayden said at the same meeting. "We are moving at a pace of enforcement and issuing citations."
A spot check on Saturday turned up only about a 50% compliance rate, Escott said, and led to "a number of citations" being issued.
Although data from the city's code department shows that the number of complaints has largely held steady since the last surge, in June and July, residents continue to report non-compliance.
In the last week, 69 complaints were filed with the code department, with most related to face coverings, social distancing and occupancy limits. Some of the inspected businesses, including a lamp shop, restaurant and gas station, either complied voluntarily or were referred to another agency.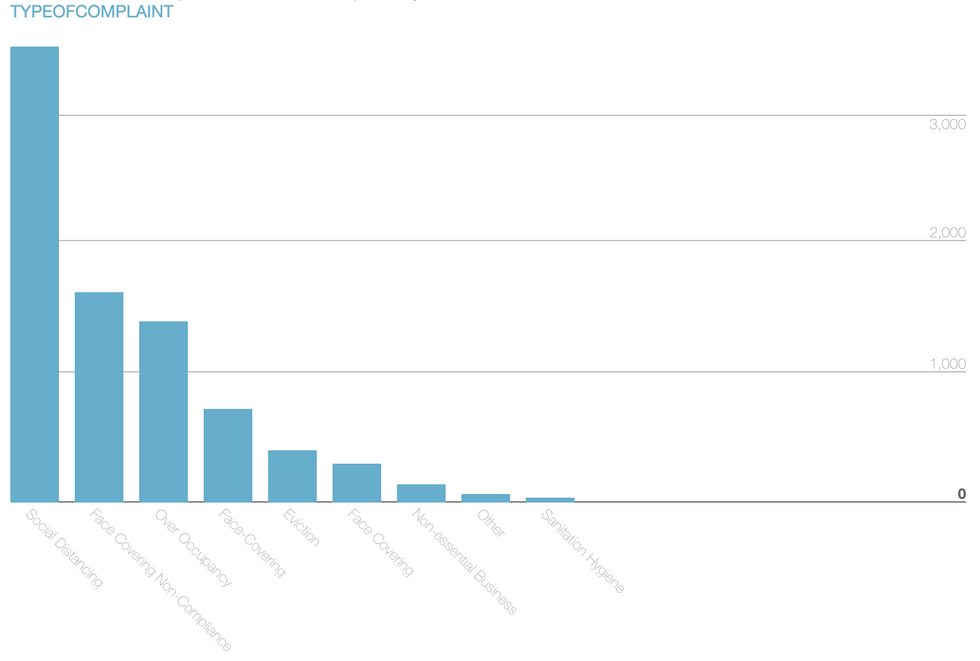 (City of Austin)
Escott has previously raised concerns about bars "masquerading as restaurants," thanks to a permitting "loophole" allowed by the Texas Alcoholic Beverage Commission. Although Texas Gov. Greg Abbott granted county judges the authority to reopen bars under certain conditions, Travis County officials have not done so.

"We simply cannot tolerate bad behavior at a time when we are really struggling to keep businesses open," Escott said.
Many businesses report that they are operating below the maximum capacity allowed under state orders and local recommendations and are struggling to keep their doors open.
Eric Silverstein, who owns The Peached Tortilla on Burnet Road and Bar Peached on West Sixth Street, said he knows the virus is dangerous but feels restaurants are being unfairly scapegoated. "When the mayor and the city are like, 'restaurants are dangerous,' it's going to affect your business," he told Austonia last month.
More on COVID compliance: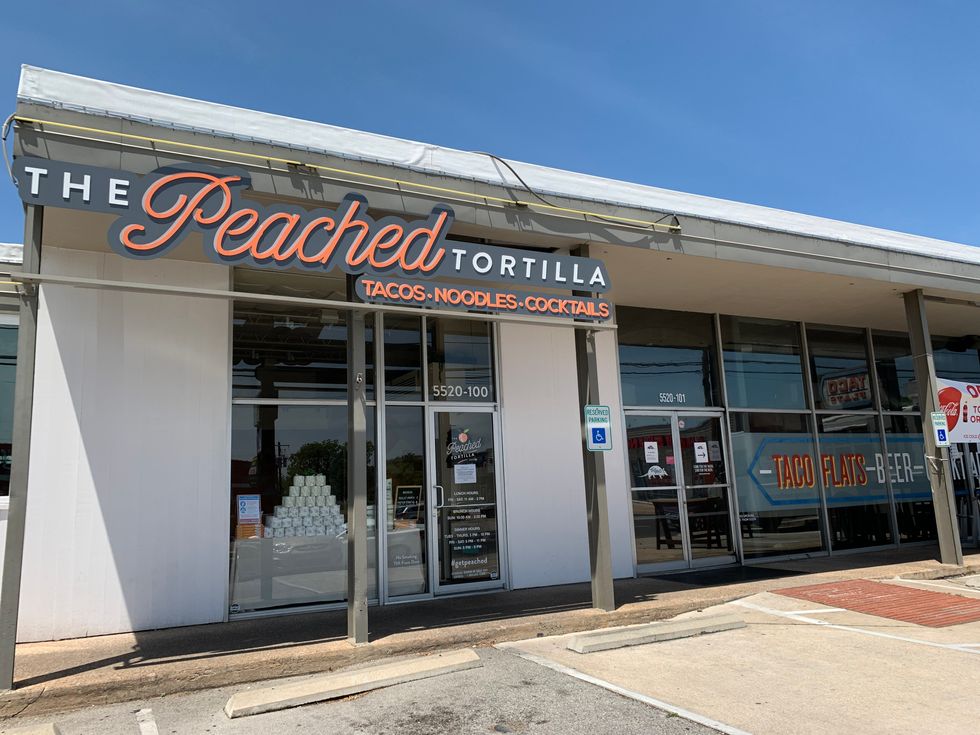 A 'brutal winter' ahead: Austin restaurateurs say new COVID recommendations will further deter business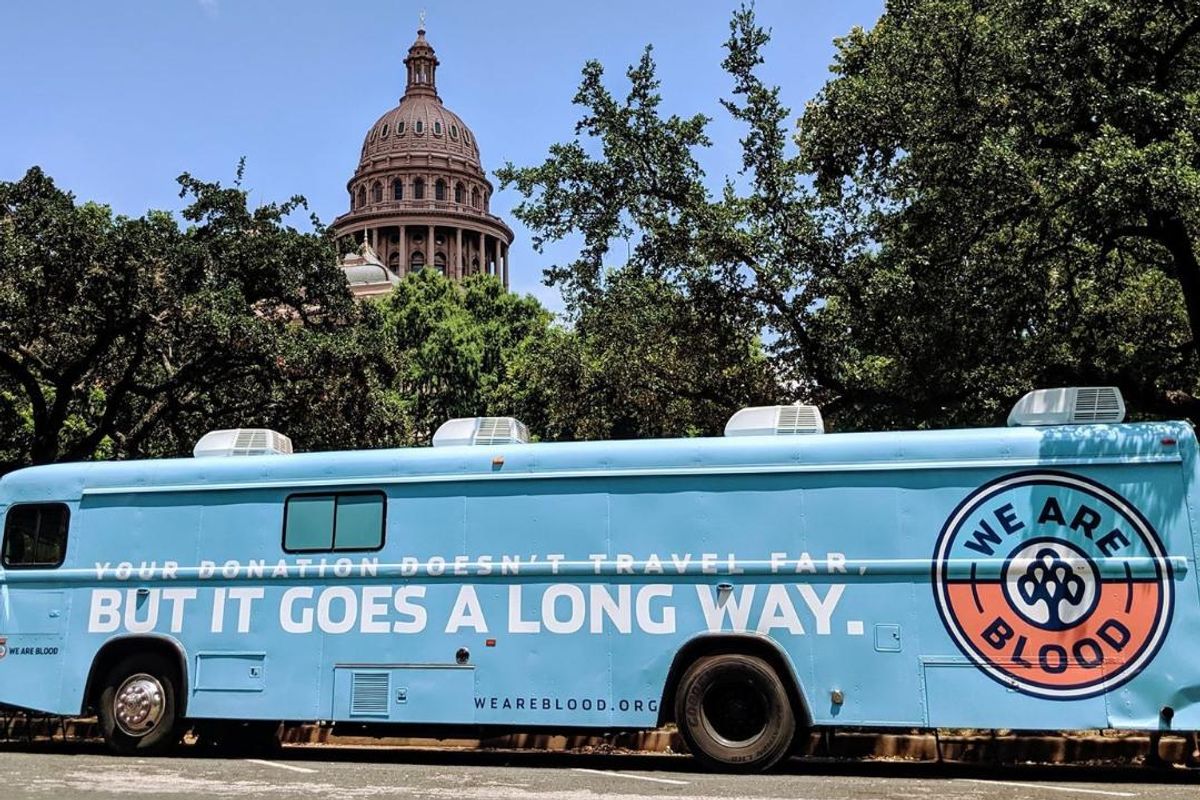 Communities are rallying together after an 18-year-old shot and killed 19 students and two teachers at Robb Elementary School in Uvalde, Texas.
Funds from organizations all around the state–including from Austin's own Los Verdes–are being raised to support families affected by the tragedy. Here's how you can help.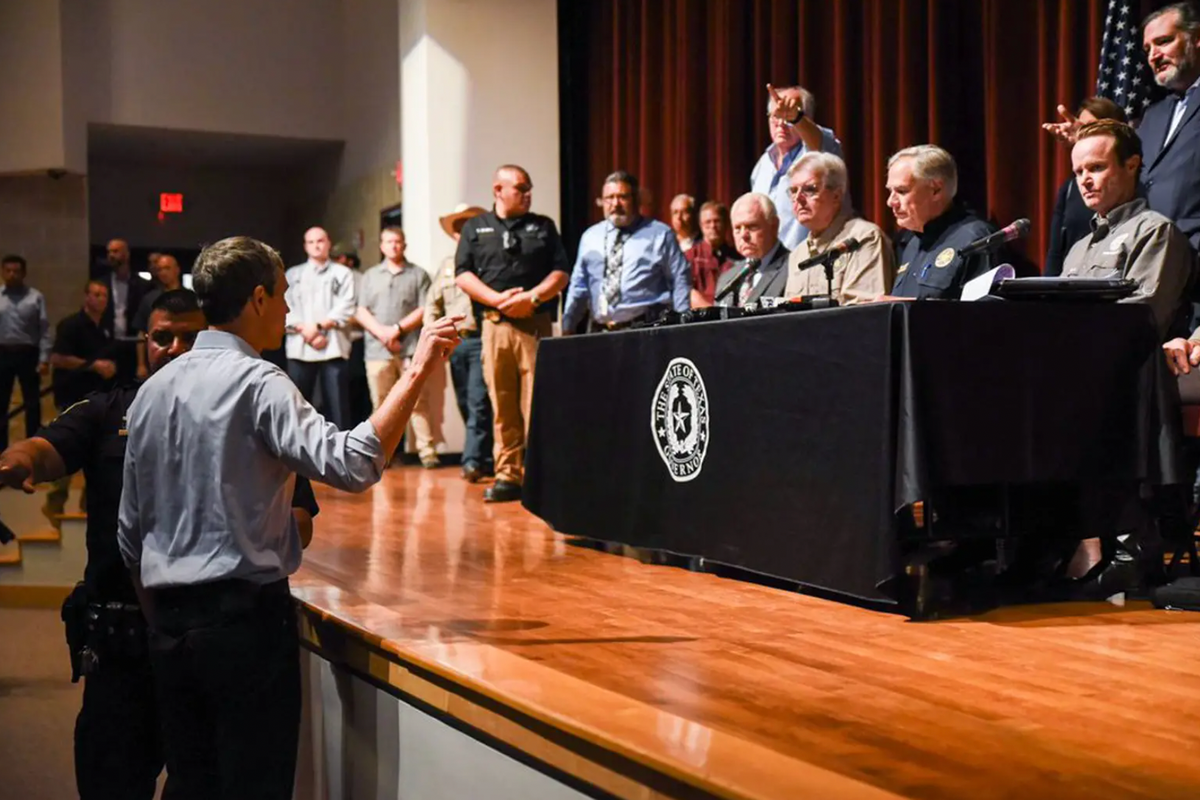 By Patrick Svitek
Beto O'Rourke caused a dramatic scene on Wednesday when he angrily confronted Gov. Greg Abbott at his news conference about the Uvalde school shooting, yelling, "This is on you."
After Abbott was done giving his initial remarks, O'Rourke approached the stage and told Abbott he was "doing nothing" to combat gun violence. He said the Uvalde massacre, in which a gunman killed 19 children and two adults, was "totally predictable."
Some of the Republican officials onstage with Abbott quickly denounced O'Rourke, telling him to go away. Another man onstage used expletives to criticize O'Rourke for interrupting the event. O'Rourke was eventually escorted away amid the unruly scene.
"I can't believe that you're a sick son of a bitch that would come to a deal like this to make a political issue," Uvalde Mayor Don McLaughlin told O'Rourke at one point.