Get connected with our daily update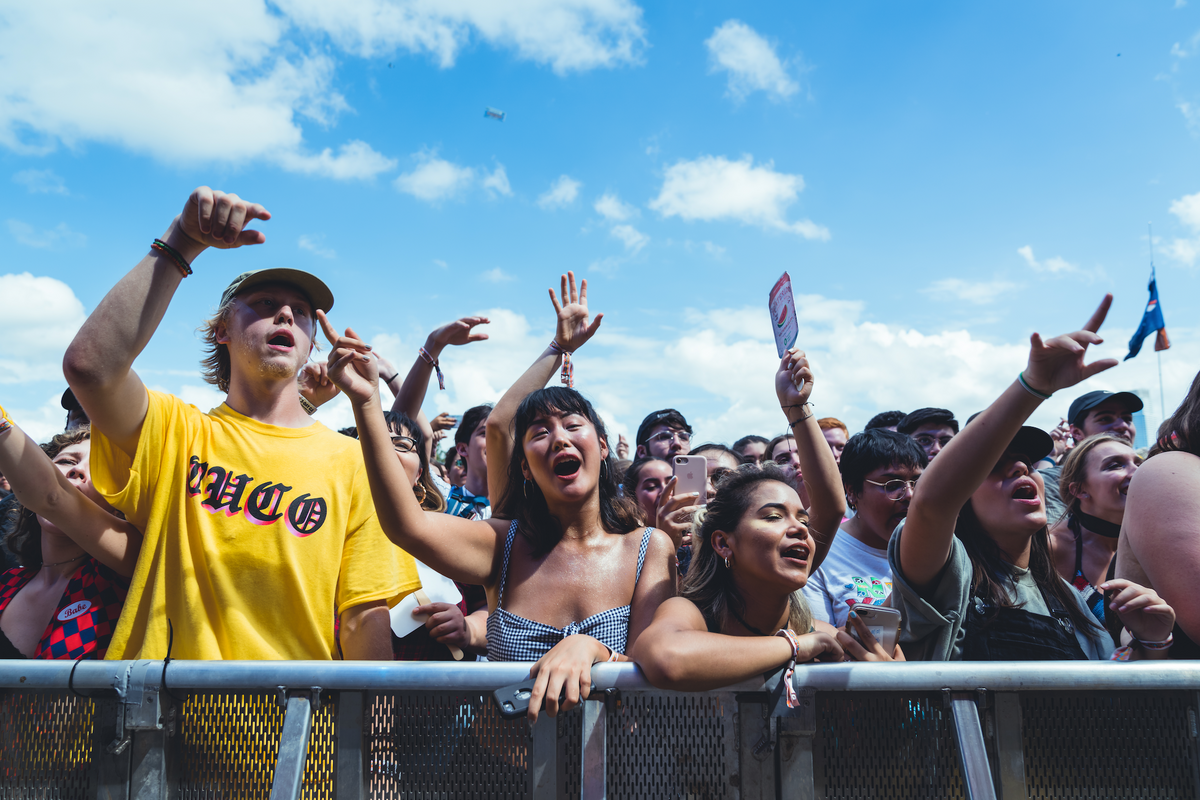 Citing a 77% decline in new COVID cases nationally since early January, Dr. Martin Makary, a surgical oncologist and professor at the Johns Hopkins School of Medicine and Bloomberg School of Public Health, expects COVID-19 "will be mostly gone by April, allowing Americans to resume normal life."
---
Makary wrote about this forecast in a recent opinion column for the Wall Street Journal, setting off a range of reactions.
This trend is mirrored in Austin, where the daily number of new confirmed COVID cases fell nearly 60% between Jan. 17 and Feb. 12. (More recent data is not yet available due to case reporting delays caused by the winter storms last week.)
"From a scientific standpoint, there must be some reason for it," Makary told Austonia. "And it cannot be explained by vaccination rates or a sudden change in behavior."
Instead, he argues that natural immunity from prior infection—especially among asymptomatic patients—is more common than previously thought, in part because "antibody studies almost certainly underestimate natural immunity." He cites a recent Nature article by researchers at Sweden's Karolinska Institute, who found that T-cell immunity can be present even when antibodies are not detectable.
Seroprevalence studies estimating community immunity rates have relied on antibody testing. But this Nature article & studies from Karolinska Inst. describe why T-cell immunity can be present even when Antibodies are not present (https://t.co/URuVZPkJLz).https://t.co/JvHgft6DP2
— Marty Makary M.D., M.P.H. (@MartyMakary) February 21, 2021
"Not all models have to be grim and bad news," he said. "And while it appears that we're on a good path, we cannot let up our guard until we're in a safer place."

Dr. Scott Gottlieb, former commissioner or the Food and Drug Administration, told CNBC on Monday that he agrees with Makary's sentiment even though he thinks the path forward will not be linear, with a likely increase in cases next fall and winter. "I think things will be normal in the spring and the summer of this year," he said.
But not everyone agrees with this timeline.
Local feedback
Dr. Katelyn Jetelina, a Texas epidemiologist who writes the blog Your Local Epidemiologist, responded to Makary's column, raising questions about the statistics he cited, his assumptions around natural immunity and the role of behavioral changes. "Herd immunity in 6 weeks sounds really nice, but it's important to keep realistic expectations," she wrote in a post published Monday. "I am doubtful this will happen."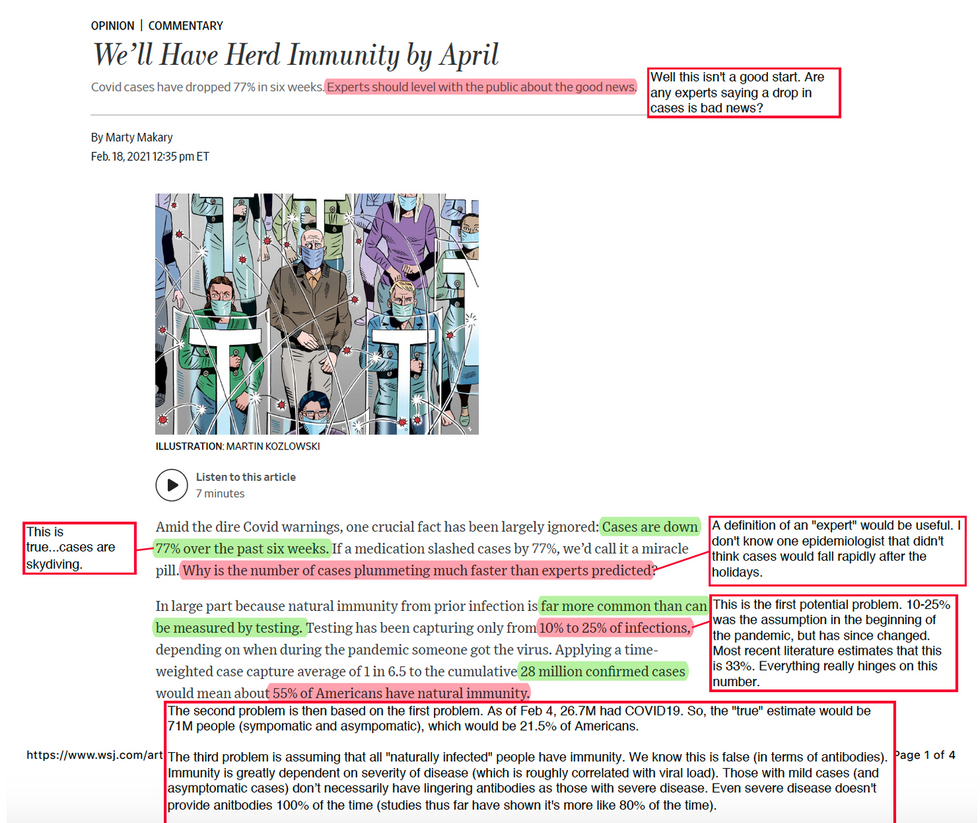 Jetelina responded to individual claims made in Makary's column.(Your Local Epidemiologist)
Herd immunity is achieved when a majority of a population is immune to a disease, either because they've been vaccianted against it or have recovered from it themselves.
Jetelina also disputed Makary's claim that many medical experts "are afraid to talk about herd immunity" because some politicians suggested the U.S. let the pandemic run its course as a way to achieve it. "Epidemiologists aren't afraid to talk about herd immunity," Jetelina wrote in response. "This is, quite frankly, our job."

Ultimately, Jetelina argues that there is not yet enough evidence to support Makary's claims about natural immunity, about which there remains many questions, including how it might be impacted by new variants, the threshold needed for community protection and how long it lasts after infection.
Austin Public Health said experts are still working to arrive at answers to these questions in a statement shared with Austonia. The department also pointed out that herd immunity from natural infections was never achieved for diseases such as smallpox, polio and measles, which were only eradicated through widespread vaccination efforts.
"(R)eaching herd immunity by April through vaccination efforts is very optimistic and likely not the case for our community with current state allocations," according to the statement. "While we diligently work to vaccinate everyone over the coming weeks and months, it continues to remain incredibly important to keep wearing your mask, watching your distance and washing your hands."
Planning ahead
Makary, who said he frequents Austin, believes that natural immunity combined with rising vaccination rates could augur a return to normal as soon as late April or May. "Herd immunity is not binary," he said. "It's already kicking in."
Not talking about its impact is irresponsible, in Makary's view, although he understands that people may be skeptical. "It's been a very morbid season," he said. "It's hard, quite frankly, to trust projections. But at this point the trends are promising, and it's good for us to start planning accordingly. Also, I think it's important for people to have hope."
Makary argues that the U.S. pandemic strategy has been, so far, reactionary. By anticipating a plateau this spring and summer, local, state and federal governments can begin planning for a return to pre-pandemic activity.
This is not to say that another surge is not possible, especially considering the emergence of new, more contagious variants. "We need to be prepared to flip the switch on in the fall and go back to masking and maybe even distancing," he said.
But for now Markary thinks a dose of optimism is just what the doctor ordered: "By pointing out the light at the end of the tunnel, it's my hope that people will continue to be compliant with all the public health mitigation for a little bit longer until we get to that point."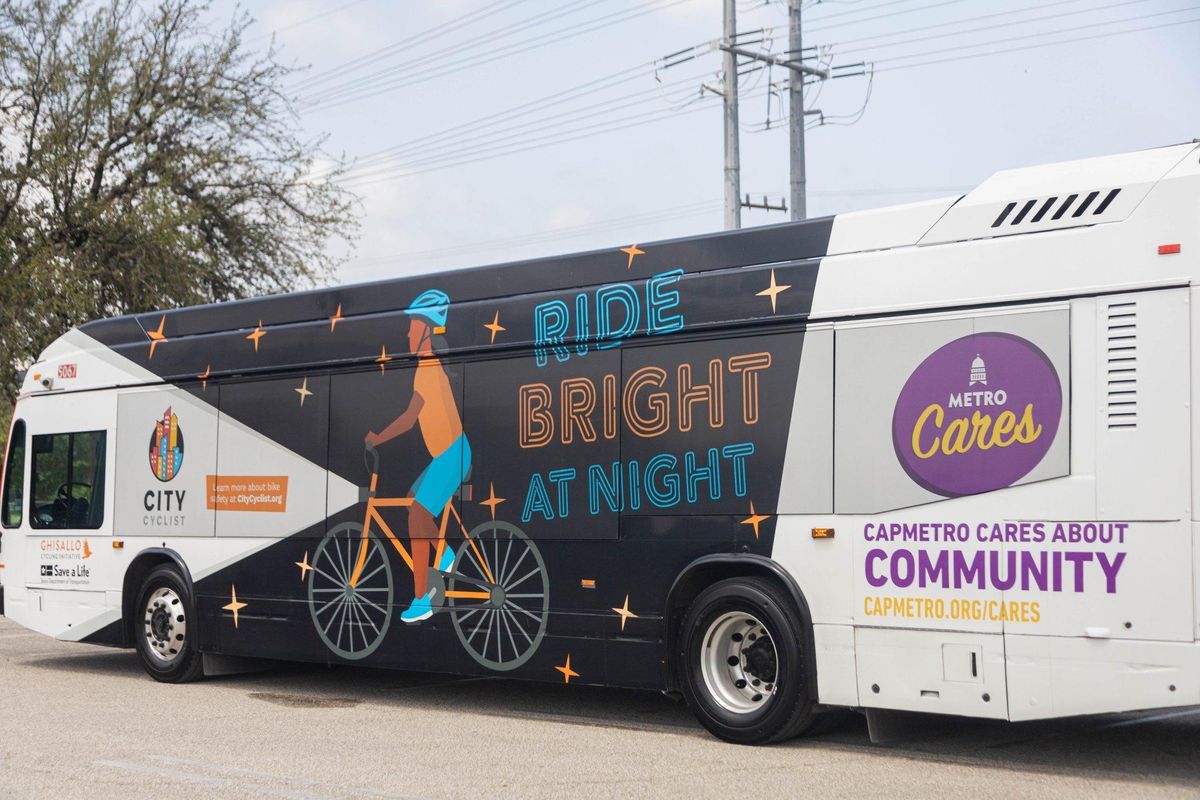 The head of CapMetro is going from the Texas capital to the nation's capital.
President and CEO Randy Clarke is moving to a new role as the General Manager and CEO of the Washington Metropolitan Area Transit Authority in D.C.
The details:
He's expected to move to the new role sometime this summer
Clarke has held his role at CapMetro since March 2018
Since December 2020, he's been with Austin Transit Partnership, where he's helped lead the newly formed organization implementing Project Connect, the multi-billion transit expansion plan approved by voters in November 2020.
WOW what a day! Thx you @CapMetroATX & #ATX, we will miss you. I am honored and excited to be named the next GM/CEO @wmata. Look forward to returning to DC to lead #wmata into the future. Thx to the Board for their confidence & support. See everyone soon on ! Onward.pic.twitter.com/ojwxPUrqFv

— Randy Clarke \ud83d\ude8c\ud83d\ude8a\ud83d\ude8d (@Randy Clarke \ud83d\ude8c\ud83d\ude8a\ud83d\ude8d) 1652215225
"All along my desire has been to see more communities served through providing better access to high-quality transit, and it's been an honor to have served the people of Austin and Central Texas," Clarke said. "This place and you all will be always near to my heart," he added.
A fallen conduit at The Northshore apartment complex, 110 San Antonio St., has displaced residents in 439 apartments for the past two weeks.
According to residents who spoke with Austonia, the power lines fell around 6 p.m. on April 28, cutting off power to most units in the building. However, many residents have still been living in their powerless units.
The complex told residents repairs would be finished on Wednesday, after postponing a few times leading up to that, but announced Tuesday that it can't guarantee that power will be restored by the end of the week.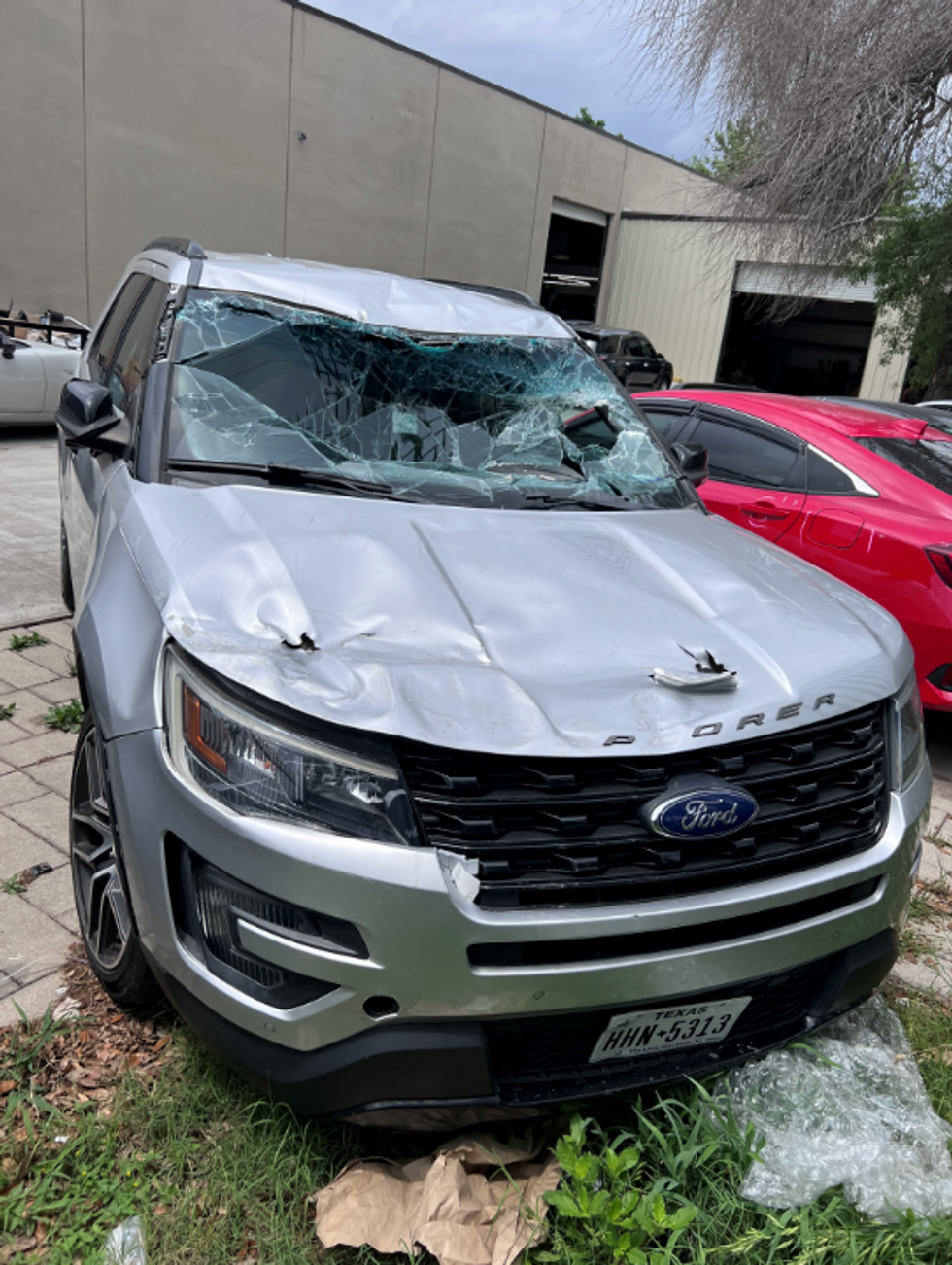 (P.J. Rabice)
P.J. Rabice, who was dining at ATX Cocina with his wife during the incident, was one of the first to find out about the damage. Rabice said they gave his 2016 Ford Explorer to the valet and had just sat down when a loud noise followed by a sudden dust storm rushed through.

A few minutes later, a manager came to tell Rabice the conduit had blocked the garage and shortly found out it fell on his vehicle.
The complex was unable to get his vehicle out of the fallen rubble until Wednesday, May 4. Though he hasn't heard back from insurance companies yet, Rabice expects the car to be a total loss.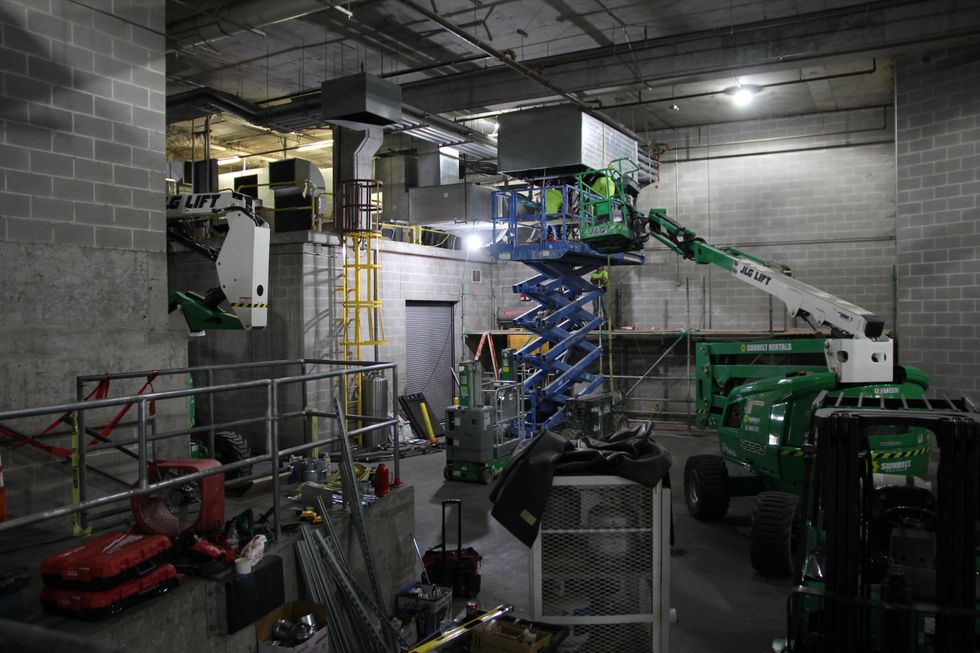 Rabice said the situation "kind of sucks but you move on." For eighth floor resident Chris, who declined to use his last name to protect his privacy, the two-week debacle is starting to wear on his "high spirits."
"The lack of expectation management, the just long duration of this ordeal—it's starting to become tiresome," Chris said. At this point… other accommodations are kind of something I'm thinking about more seriously now."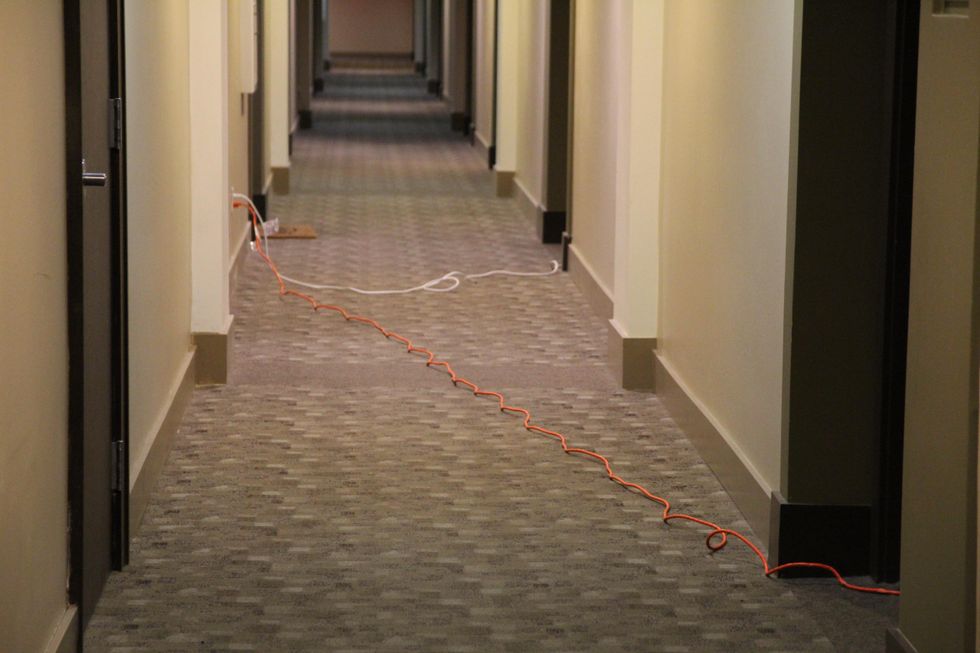 Many of the 38 floors have extension cords running from common areas into their apartments, including Chris. (Laura Figi/Austonia)
Chris has continued to live in his apartment, for the most part, with an extension cord running from the hallway and into his unit that gives him a morsel of electricity. The complex is compensating residents with $375 per day for accommodations but Chris said many people are following his lead by staying home and gathering in common areas at night, where there is AC.
At this point, Chris isn't sure when his home will have power. Chris said when the complex emailed saying they didn't have a timeline anymore, he found that more comforting than empty promises.
"Don't sugarcoat it, like this was a major collapse and if you don't have an ETA at this time, please say that," Chris said. "It seems like we'll be compensated, which is at this point, all I can reasonably expect. I can't really fix the power myself so I'm just keeping on keeping on and hoping that they continue to send us updates."
The complex is emailing residents daily on the state of repairs, telling residents they would extend reimbursement until 48 hours after the repairs have been finished.
"It is not enough simply to say we're so very sorry for this disruption to your life. Please understand we sincerely want the power back on as much as you do," the complex said in an email on Tuesday.

The complex did not immediately provide comment to Austonia.