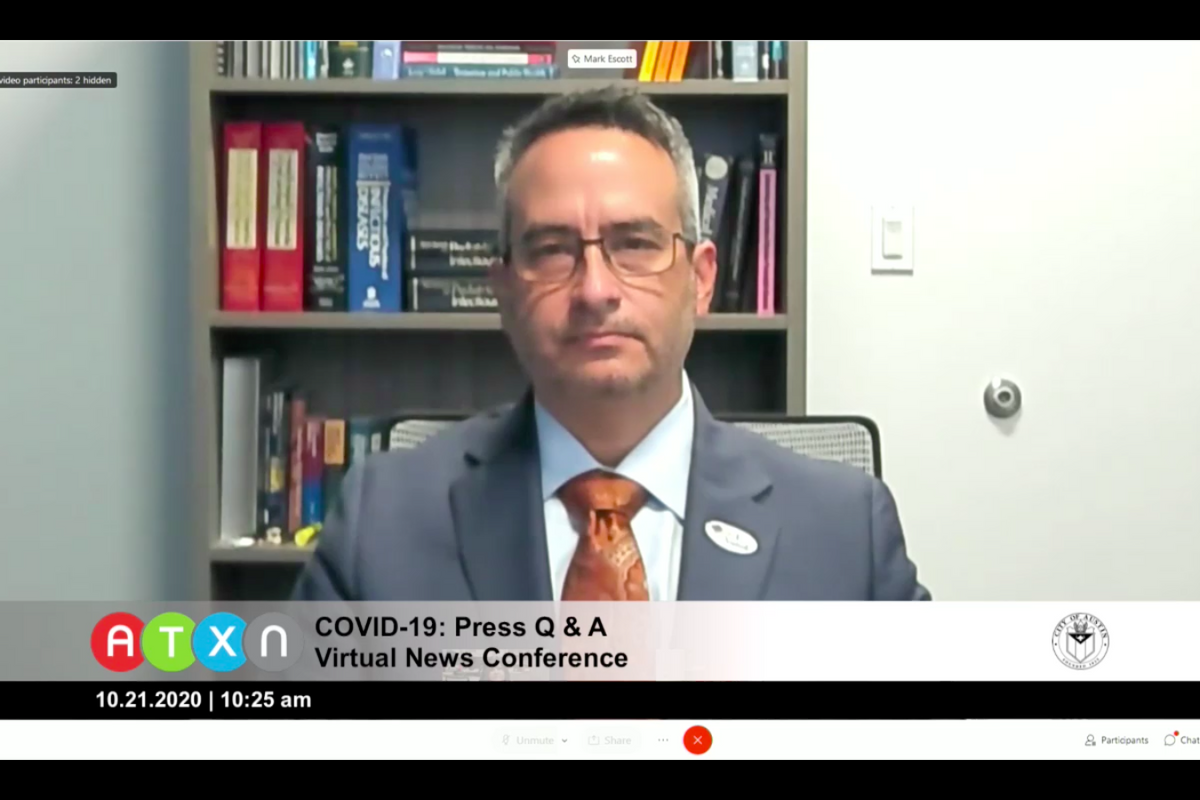 ATXN.tv
Halloween isn't canceled, but COVID-19 health risks should keep the holiday celebration at a minimum this year in Austin.
---
At least that is what Austin public health officials are asking as COVID-19 cases likely increase, based on recent modeling predictions. The city is averaging about 100 cases per day, down significantly from the summer spike, but the rolling 14-day averages show an overall increase in COVID-19 cases, hospital admissions and ventilator usage, according to Dr. Mark Escott, interim Austin-Travis County health authority.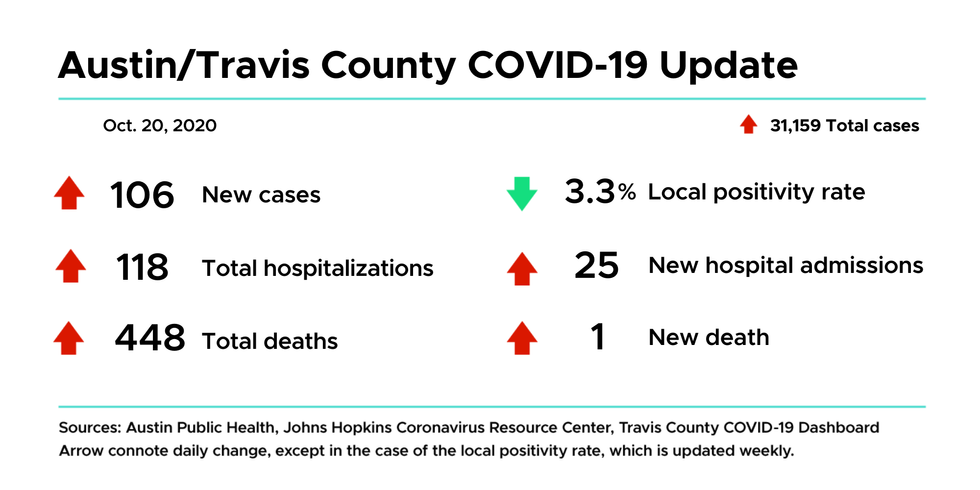 "Cases are on the rise, and Halloween is just around the corner," Escott said. "If we do not want to have Thanksgiving in a period of crisis, we've got to really tamp down our activity for Halloween."

This comes after several weeks of being "in a plateau," he said, potentially giving fatigued Austin residents false hope that it is now safe to resume normal activities. On the contrary, Escott warns that actions taken in the coming days and weeks will influence health conditions by late November during the holiday season.
"That's just the new way of life for us, at least at this stage," he said.
Austin health officials, including Austin Public Health Director Stephanie Hayden, acknowledged that months of quarantine measures have exhausted Austinites, but the same safety measures still apply: social distance, wear masks, wash your hands, stay home if you're not feeling well and quarantine and get tested if you've been exposed to COVID-19.
Concerns are exacerbated as the influenza season kicks off. Austin already has documented flu cases, APH Chief Epidemiologist Janet Pichette said, making it all the more important that residents get their flu vaccination. Seasonal flu patients took up most of the hospital ICU capacity last year, according to health officials.
Hayden recommended that residents visit vaccinefinder.org to find a flu shot provider that is covered by their insurance. Anyone without insurance can also get a free flu shot at two upcoming events:
Oct. 24: Southeast Library, 5803 Nuckols Crossing Road (8 a.m. to noon)

Walk-up flu shots on a first-come, first-served basis
Nov. 7: Travis County Expo Center, 7311 Decker Lane (9 a.m. to 2 p.m.)

Drive-thru flu shots, with appointments recommended
Call APH Immunizations at 512-972-5520 to schedule an appointment
Despite concerns about rising COVID-19 and flu cases, Escott and the rest of the public health team insisted that in-person voting is still safe. In fact, Escott voted earlier in the day and considered the experience safe at every step.
"The risk of transmission is extremely low for in-person voting," Escott said. "(Voters) should feel confident in those safety procedures at their polling place."
Similarly, normal school activities also pose a low health risk. Most cases recorded in school settings have been isolated to social events outside of school or during extracurricular activities.
"Football programs, in particular, is where we have seen that situation develop over the past couple of weeks," Escott said.
It's important that anyone exposed or sick stay home the entirety of their 14-day quarantine period, health officials urged, or risk more dire circumstances by November. New hospital admissions are just below 20 per day currently, about halfway to stricter Stage 4 restrictions, which haven't been in place since late July.
"My hope is that in November on Thanksgiving that I was wrong about what I said today," Escott said. "I hope we don't see the rise that's predicted. But the only way that's going to happen is if we change our behavior."