Get connected with our daily update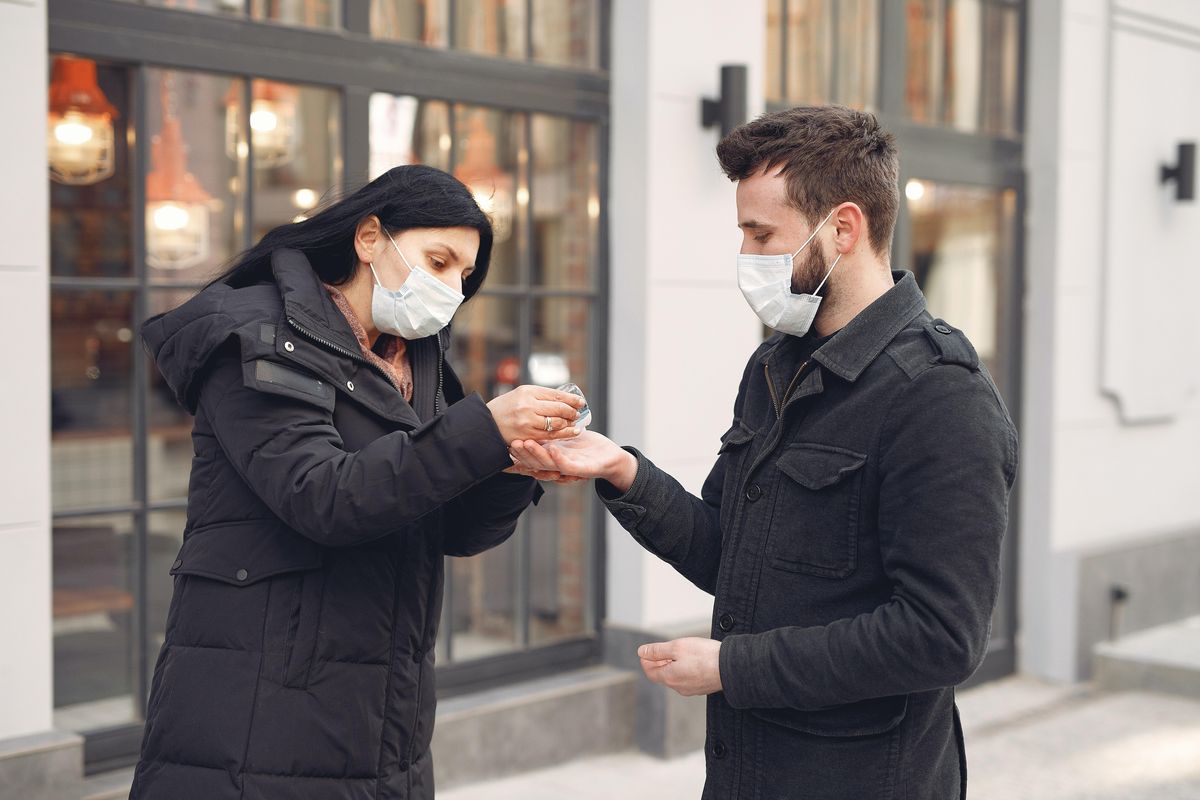 (Pexels)
As the holiday season comes to a close, Austin Public Health is asking people to stay home for New Year's Eve in a last-ditch effort to flatten the curve and keep people out of hospitals. Otherwise, he warns, Austin may find itself facing an unprecedented surge and a curfew to boot.
---
Since Austin officially entered Stage 5 guidelines on Wednesday, APH officials have urged people to cut out all nonessential travel and avoid contact with others as much as possible. With hospital admissions up 106% and a 62% ICU increase from the beginning of the month, Austin-Travis County Interim Health Authority Dr. Mark Escott painted a bleak picture of what the new year will look like.
"Our projections forward into the new year continue to look worse and worse day after day," Escott said. "I think right now it appears that we're going to enter 2021 in a state of emergency. I can't stress enough the importance of us taking note today, us changing our behavior today."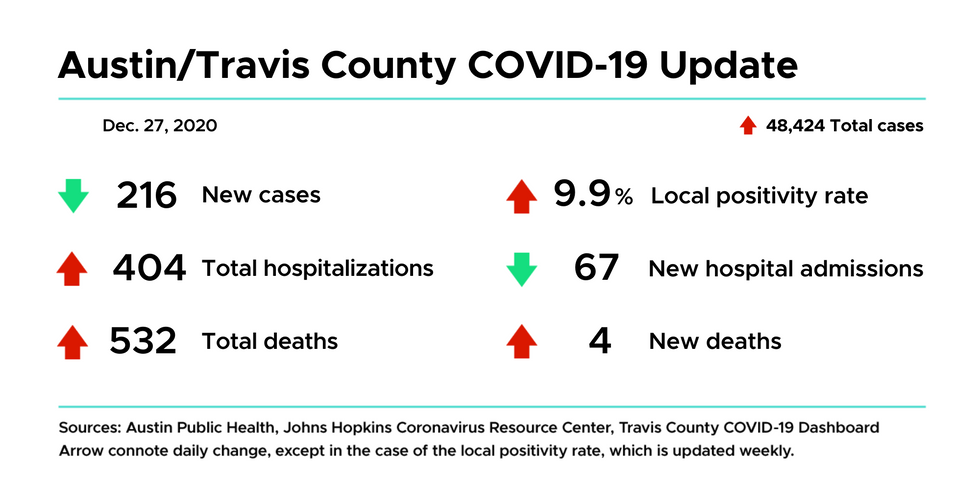 In the throes of the holiday season, several holidays back-to-back, a lax attitude toward safety guidelines and parties on New Years Eve could lead to a huge spike, similar to what was seen after Thanksgiving gatherings.

Escott said he is disappointed that bars are still allowed to be open. He said the city's number one concern heading into the new year should be people crowding in bars and clubs on New Year's Eve.
"(Bars) have been packed, people are not masked," Escott said. "We need them to close."
If the upward trend in cases and hospitalization continues, Escott said a curfew could go into effect at the end of this week.
"We can't enforce our way out of a surge. It requires each of us as individuals as businesses to understand that the threat is real, and that it means hospitalizations, and it means to potential loss of life," Escott said. "We don't have much capacity left in our hospitals and our ICUs to take a lot of chances this weekend."
According to Escott, hospitals are nearing dire straits and ICUs could run out of beds as early as next week, which would mean calling in trailers to store the extra patients and a worsening low-staff situation.
In the meantime, vaccines are still being distributed in Phase 1A and Austin residents are urged to wear a mask, wash their hands, continue social distancing and avoid touching their faces.
Austin Public Health Director Stephanie Hayden said she hopes people make the decision to stay home for their community.
"What is going to be very important is that you can think about doing something today by staying home over the next couple of weeks, and not going out to bars to celebrate whether it's New Year's Eve or New Year's weekend," Hayden said. "Our hope is that you will make a better choice and not go out to be in that type of environment."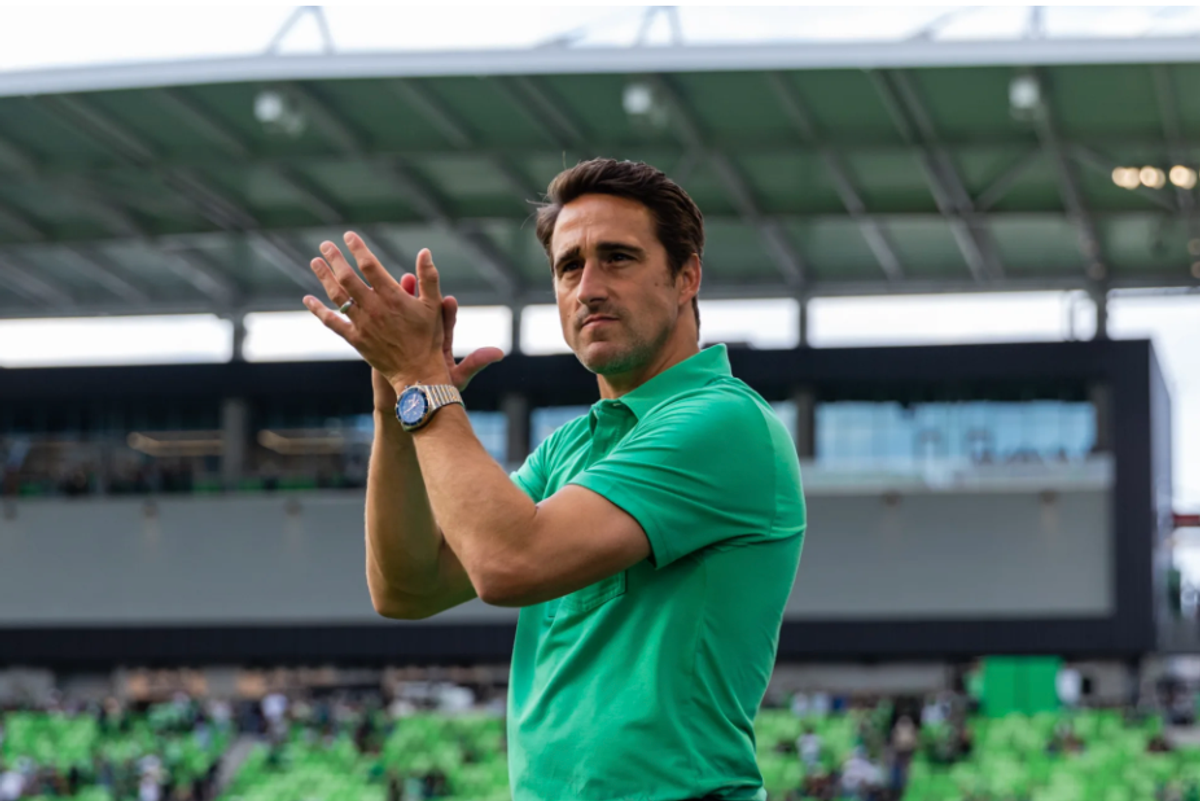 Austin FC head coach Josh Wolff is here to stay as the Club announced he signed a three-year contract extension.
Wolff, who was previously an assistant coach for the U.S. Men's National Team, will coach Austin FC through the end of 2025 under the new contract.
Wolff has been the Austin FC head coach since November 2019. In the team's first year, some hoped to oust Wolff as the team was at the bottom of the Western Conference. But this year, the team is at the top, ranking No. 3.
"This is still a young, growing Club but seeing our vision for Austin FC come to life on and off the field has been one of the great honors of my career. My staff and I will keep working every day to represent the city, and to develop our team both competitively and as human beings. The best is yet to come," Wolff said.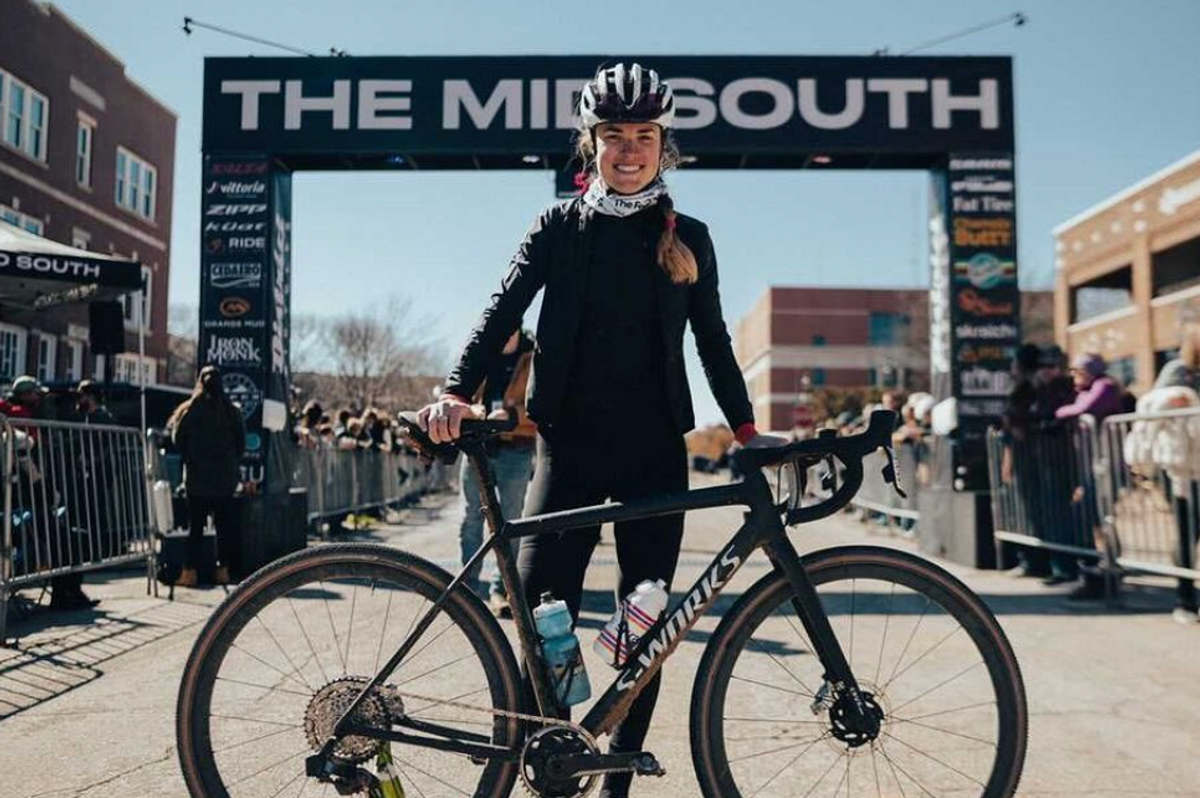 Austin police are investigating the killing of Moriah "Mo" Wilson after she was found with gunshot wounds inside an East Austin home.
Wilson, a gravel and mountain bike racer, was visiting Austin from Colorado in preparation for the Gravel Locos race on Saturday taking place in Hico, a small town 2 hours from Austin.
On Wednesday, her roommate came home and found Wilson unresponsive with "a lot of blood near her," police said, on Maple Avenue near East 17th Street. Officers and EMS performed life-saving measures before she was declared deceased at 10:10 p.m.
The Travis County Medical Examiner's office conducted an autopsy and determined the official cause of death to be multiple gunshot wounds, and the manner of death was a homicide. It is being investigated as a suspicious death and as of Saturday, police said they have a person of interest.
Wilson, 25, recently had become a full-time biker after winning a slew of races in the past year.
This story was updated on May 15 to include that police have determined a person of interest.