Get connected with our daily update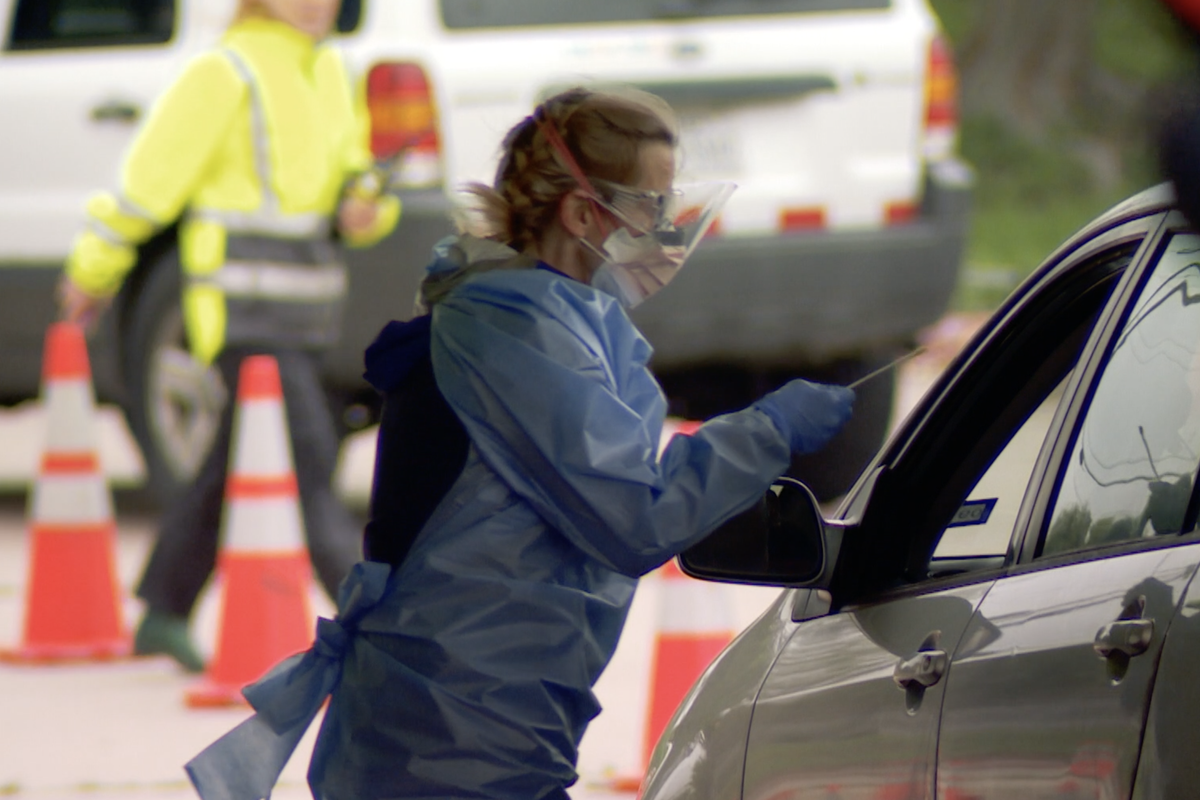 There are a lot of questions circulating about the pandemic and its impact locally. Each month, Austonia will answer them.
---
Is the local COVID situation improving?
No.
Travis County is now reporting a moving average of 154 new confirmed COVID-19 cases each day, up more than 60% on Nov. 1.
The Austin metro is also seeing an increase in COVID-related hospitalizations. The moving average is now 26 new admissions each day, up nearly 50% since Nov. 1.
Austin-Travis County Interim Health Authority Dr. Mark Escott described the current situation as "precarious" and compared it to that of the region on June 17, two weeks ahead of its peak.
"We're not at the stage of recommending a lockdown, but certainly we need people to take less risk in the coming weeks," he said on Monday.
The next day Escott extended existing emergency rules through Dec. 31. First implemented on Aug. 14, the rules require individuals to wear masks, businesses to enforce social distancing and schools to maintain static cohorts of students and teachers, with certain exceptions.
How are area hospitals faring?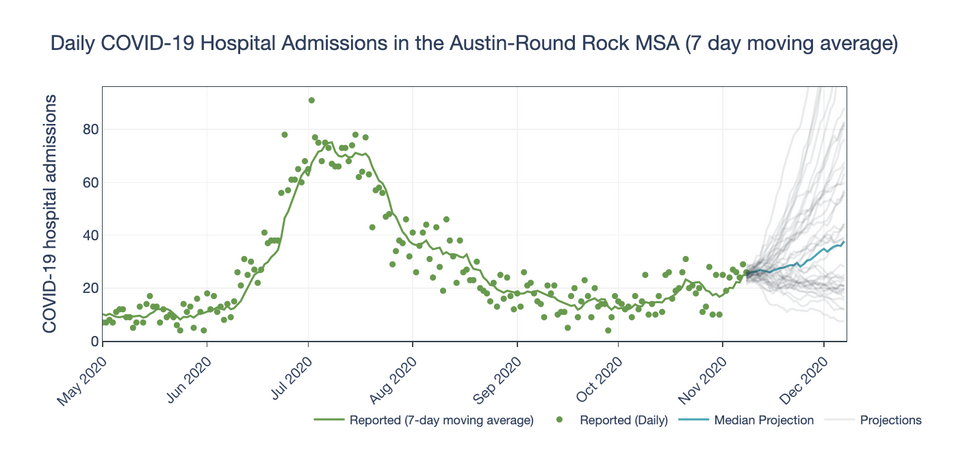 (COVID-19 Modeling Consortium at the University of Texas at Austin)
Austin's three hospital systems—Ascension Seton, Baylor Scott & White Health and St. David's HealthCare—have plenty of capacity. But staffing is a concern, as the local caseload grows and other jurisdictions across Texas face worsening surges, drawing personnel to El Paso, Lubbock and Dallas.
Over the summer, the metro had planned for a surge capacity of 350 ICU beds. At the peak, 170 of those beds were filled, which led to considerable stress on hospital staff, Escott said Tuesday.
As a result, local health officials are considering adjusting the local surge capacity to 200 ICU beds.
"There's lots of space in hospitals. There's a lot of equipment. We have more ventilators locally than we anticipate we would ever need," Escott said. "But we don't have the people."
As of Monday evening, only 45 ICU beds were being used by COVID patients.
But the COVID-19 Modeling Consortium at the University of Texas is projecting that the metro could see as many as 40 COVID-related hospital admissions each day by Thanksgiving, raising concerns about hospital capacity in the coming weeks.
Considering these projections and the possibility that the local surge capacity may be lower than previously planned, Escott said he and other officials are considering reducing the threshold for Stage 4, according to Austin Public Health's risk-based guidelines.
Currently the threshold is 40 or more new COVID-related hospitalizations, on average, each day.
"My concern for the next week to two weeks is that we may need to transition to Stage 4, so that we can flatten the curve again," he said.
Does this affect local recommendations and the state's reopening plan?
Currently, the metro is at a Stage 3 level of risk. If local health officials recommend a move to Stage 4, it would include guidance to avoid dining and shopping except at essential businesses and, for those individuals at high risk of COVID, to limit social gatherings to two people or fewer.
Escott also advocated for a possible rollback of restaurant capacity limits to avoid a second surge. He added that the next logical step may be to ask the governor to consider such an action.
Right now, restaurants are allowed to open at up to 75% capacity, per state order. Until recently, Escott had also suggested that bars may be able to reopen, with modified procedures, in the near future. But that is no longer the case.
"The discussion we should be anticipating in the coming weeks is, 'Do we need to scale back on risk? Do we need to ask restaurants to move back to 50% from 75%?'" Escott said on Monday.
Texas Gov. Greg Abbott announced last month that bars could reopen at 50% capacity in countries that chose to opt in and where COVID patients accounted for no more than 15% of hospitalizations.
Travis County Judge Sam Biscoe has so far declined to allow bars to reopen, citing the rising case numbers.
How does this compare to the state of Texas and the country as a whole?
Although local trend lines are concerning, Travis County is faring better than other metropolitan areas across Texas—with fewer active cases per capita than Harris, El Paso, Dallas, Tarrant or Bexar counties, according to the Department of State Health Services—and the country as a whole.
Over the last week, the U.S. reported 116,448 new COVID cases a day—a 64% increase compared to two weeks ago—and Texas has reported more new cases in the last week than any other state other than Illinois, according to the New York Times.
Local hospitals have already accepted "a handful" of COVID patients from other jurisdictions that have exceeded their capacity, such as El Paso, which occurred during the previous surge and stresses the state's response plan.
If cases in Austin continue to rise, the area will not be able to offer aid to other parts of the state, either in the form of hospital beds or medical professionals, Escott explained.
What does this mean for the upcoming holiday season?
Past holidays, including Memorial Day and most recently Halloween, have been linked to new COVID cases in Travis County.
"I would anticipate that Thanksgiving would have a similar impact," APH Chief Epidemiologist Janet Pichette said on Monday.
Local health officials have been explicit in their advice.
"Don't gather with people outside of your household this Thanksgiving," Escott said Tuesday.
When asked if Austinites should get tested in advance of any holiday gatherings to limit the risk of spread, Escott referred to the latest outbreak of COVID at the White House, adding that everyone who enters the building is tested but may not have the viral load necessary for detection at the time.
For those who plan to gather "against very strong advice" not to, Escott recommended a self-quarantine period of one to two weeks and getting tested within five days of the interaction.
"If you plan to be around those at high risk, you have to be very strict," he said.
What can Austinites do to help flatten the curve?
Local health officials repeated their regular advice: wearing a mask, social distancing and washing one's hands are effective protective measures against COVID.
Escott added that Austinites have successfully flattened the curve in the past and could help repeat this success by limiting their interactions to members of their household and avoiding unnecessary trips.
"If we flatten things out … we'll be in a much better place for Thanksgiving and Christmas," he said Tuesday. "If we don't do that … then Thanksgiving is going to look bad, and Christmas may look worse."
Austinites looking to help are also encouraged to donate blood, where they will be screened for COVID antibodies. If they have developed them, they are eligible to donate convalescent plasma, which is one of the few treatment options for COVID patients and one that can be replenished through donations, unlike the antiviral drug Remdesivir, which Escott said he is concerned may be depleted in the case of another surge.
What is the status of the COVID vaccine?
Pharmaceutical giant Pfizer announced Monday that a potential vaccine candidate has been 90% effective in preventing COVID in a trial setting.
Should the Pfizer trials, which include one being conducted at Austin Regional Clinic, continue to deliver successful results, the company projects it can produce up to 50 million doses globally by the end of the year and 1.3 billion in 2021.
CEO Dr. Albert Bourla told CNN that the company will offer the vaccine for free "to all American citizens."
Local health officials said earlier this week that they are working with state officials and a local coalition to plan for widespread distribution of a vaccine, once one is available.
The coalition will identify priority populations, which will receive earliest access to a vaccine, APH Director Stephanie Hayden said on Monday.
But other challenges remain, including the need for peer review, ultra-cold storage and a second dose.
"There are still a lot of unknowns as far as logistically how things will come," Pichette said.
What is the local testing situation?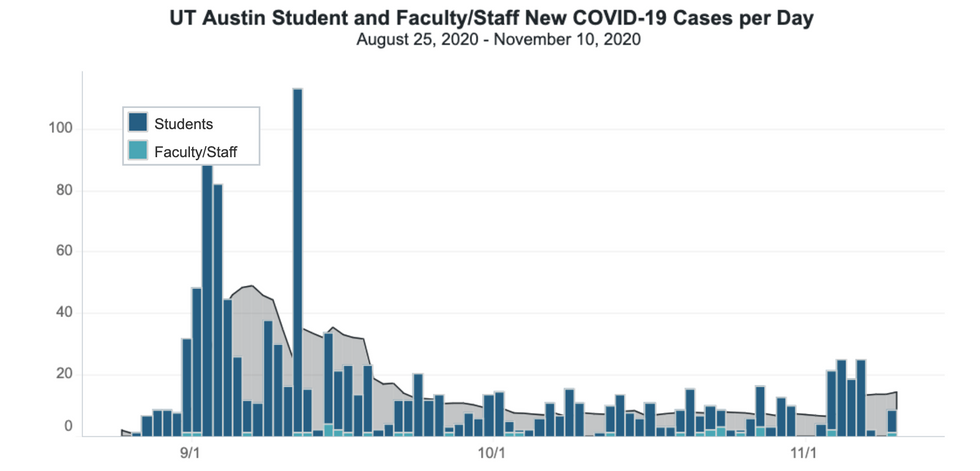 (UT Austin COVID-19 Dashboard)
APH continues to offer free testing to Austin residents.
"We have more tests available than people who are seeking out testing," Escott said Tuesday, encouraging people who gathered for Halloween festivities or attended a post-election protest or celebration to get tested.
However, the local positivity rate is increasing.
Last week's tests, of which around 5,000 have been tallied, produced a positivity rate of 5.3%, which is significantly higher than in recent weeks, when it has mostly stayed below 4%, Escott said.
The University of Texas at Austin, which offers its own testing services, is posting similar increases.
University Health Services and UT Health Austin offered 435 clinical tests to students during the week ending Nov. 7, with a positivity rate of 7.6%, up from 5.4% the week prior.
What is the impact of flu season?
Despite concerns of a "twindemic," when the annual flu season coincided with the pandemic, local health officials are encouraged by the data so far.
"In general, our flu cases have been lower than they have been over the last four seasons," Escott said Monday.
This is heartening given that, last winter, flu patients filled up area hospitals. If that happens this winter, it could limit capacity for COVID patients.
Health officials continue to encourage Austinites to get their flu vaccines to help minimize this possibility.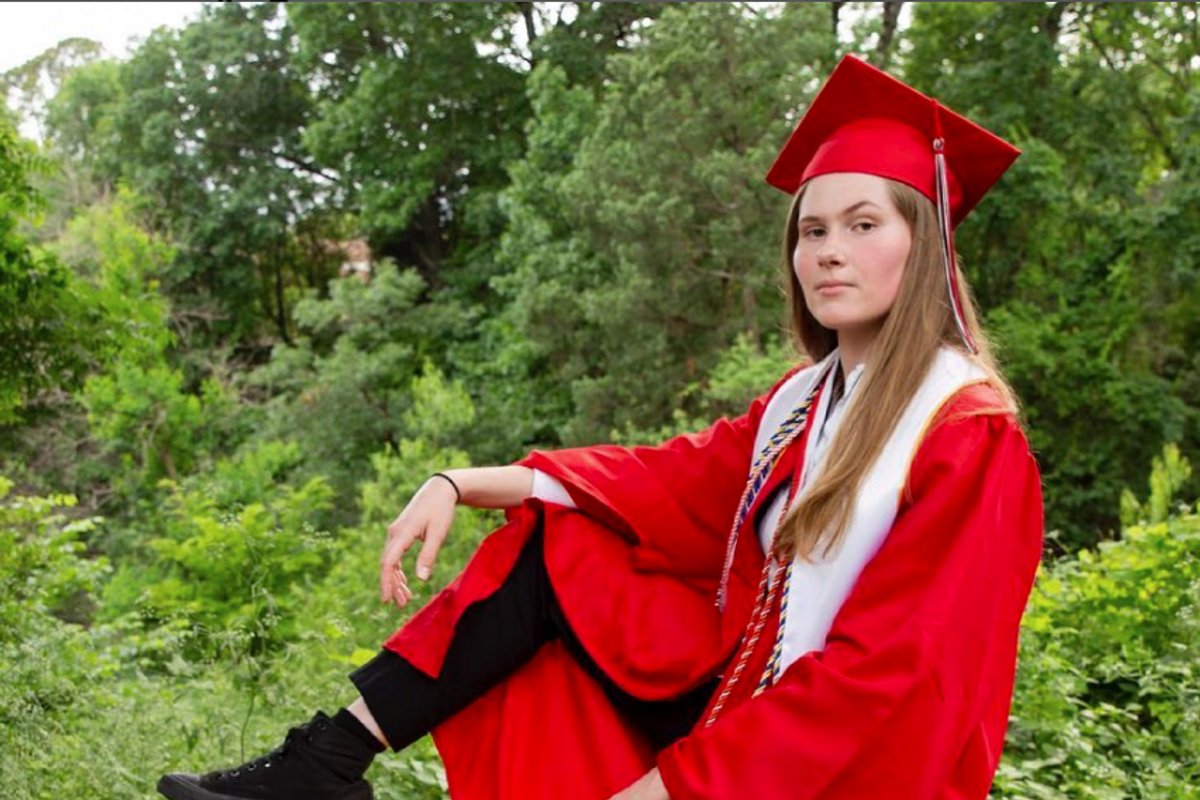 Paxton Smith's 2021 valedictory speech at Lake Highlands High School in Dallas wasn't the same speech she had previously shared with school administrators. She dropped the approved speech and made a case for women's reproductive rights after lawmakers passed the Texas "Heartbeat Bill."
Her advocacy made news on NPR, YouTubeTV and in The Guardian. Just over a year later, the "war on (women's) rights" she forewarned has come to a head as the U.S. Supreme Court voted Friday morning to overturn Roe v. Wade, ending constitutional protection for abortion access.
"It is up to the people to show up and show the courts and the politicians that we won't sit back and let this happen," Smith told Austonia Friday morning. "We will show up, we will fight back. Before, we were scared of them, now they should be scared of us."
Now a University of Texas sophomore and abortion rights activist, 19-year-old Smith said she wanted to give the same speech in the "the most public way possible" to reach "as many people as possible who don't agree that I deserve this right."
However, she says the response was "actually overwhelmingly positive" and supportive of her cause. According to a recent UT poll, 78% of Texas voters support abortion access in most cases.
The speech opened up further opportunities for activism: she advocated for reproductive rights at the International Forum on Human Rights in Geneva, interviewed with Variety magazine and spoke to tens of thousands at Austin's Bans Off Our Bodies protest at the Texas Capitol in May.
Smith also serves on the board of directors for the Women's Reproductive Rights Assistance Project, a national nonprofit organization that helps fund abortions or medication abortion—like Plan C pills—in all 50 states. Most recently, Smith has been attending protests in Washington, D.C. leading up to the ruling.
"This is land of the free. This is where you get to choose how you live your life," Smith said. "Overturning Roe v. Wade violates everything that we have come to believe about what it means to live in this country. I think a lot of people aren't willing to accept that this is a human right that is most likely just going to be gone for over half of the country within the next couple of weeks."
Bracing for the next steps, Smith gave some tips for supporters:
Find a protest to attend.

"I would say invite somebody to go to those protests with you, invite a couple of friends, invite people into the movement," Smith said.

Talk about the issue on social media—use the platform you have.

"Have these kinds of conversations where people can just talk about their fears and then find ways to go and advocate for yourself," Smith said.

Volunteer at a nonprofit near you.
"I feel like a lot of the reason things have gotten as bad as they have within the abortion rights world is that people are not making a scene, not protesting, not putting the effort into ensuring that the government doesn't take away this right," Smith said. "I want to emphasize that if you're not doing anything, don't expect the best scenario, expect the worst because that's the direction that we're going in."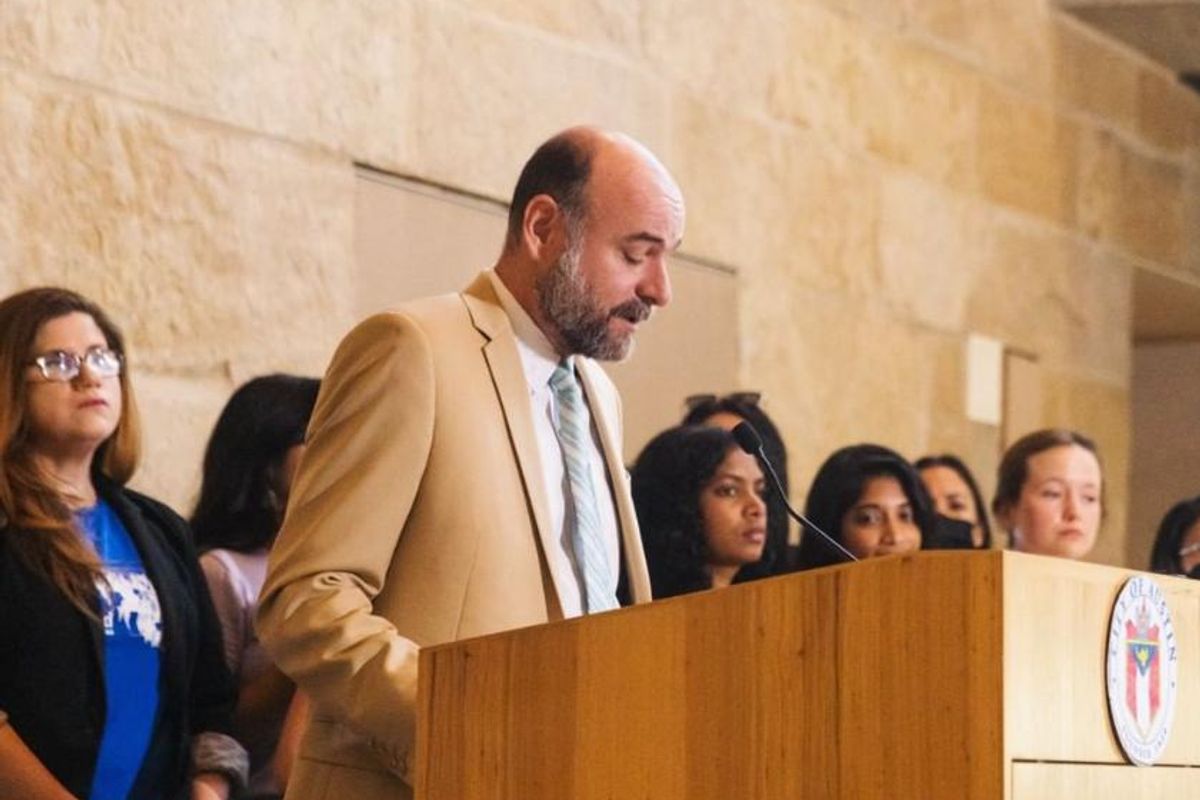 The U.S. Supreme Court overturned Roe v. Wade, the landmark ruling that guaranteed a constitutional right to an abortion, Friday morning. Moments later, Austin City Council set a special meeting for next month to pass a resolution aimed at decriminalizing abortion.
The GRACE Act, which stands for guarding the right to abortion care for everyone, is a twofold plan submitted by council member Jose "Chito" Vela. It recommends that city funds shouldn't be used to surveil, catalog, report or investigate abortions. It also recommends that police make investigating abortion their lowest priority.
Council Member Vanessa Fuentes, who co-sponsored the resolution along with council members Paige Ellis, Kathie Tovo and Mayor Steve Adler, said the importance of the GRACE Act cannot be overstated.
"By introducing this resolution during a special session, City Council is doubling down on fighting back for reproductive health," Fuentes said. "Items like the GRACE Act will promote essential healthcare while enabling individuals to exercise their bodily freedom."
The act takes an approach similar to when former council member Greg Casar moved to decriminalize the possession of small amounts of marijuana. Ultimately, state law doesn't allow city officials to order police chiefs to adopt specific enforcement policies so the resolution would be a request to Police Chief Joe Chacon. In May, Politico reported that Vela is having "ongoing conversations" with Chacon about the proposal.
Austonia contacted Attorney General Ken Paxton for comment on the GRACE Act but did not hear back by time of publication. On Friday, Paxton celebrated the overturning of Roe and announced an annual office holiday on June 24 in recognition of the high court's decision.
In a press release, Vela said the Texas state government has a history of overturning municipal protections of human rights. Thirty days after the Supreme Court's ruling, Texas will ban all abortions, with exceptions only to save the life of a pregnant patient or prevent "substantial impairment of major bodily function."
Still, Vela expressed hope for the GRACE Act's longevity. Council's special meeting on it is set for the week of July 18.
"We know this resolution is legally sound, and Austin is not alone in this fight," Vela said. "We are working with several other cities who are equally horrified by the prospect of an abortion ban and want to do everything they can to protect their residents."