Get connected with our daily update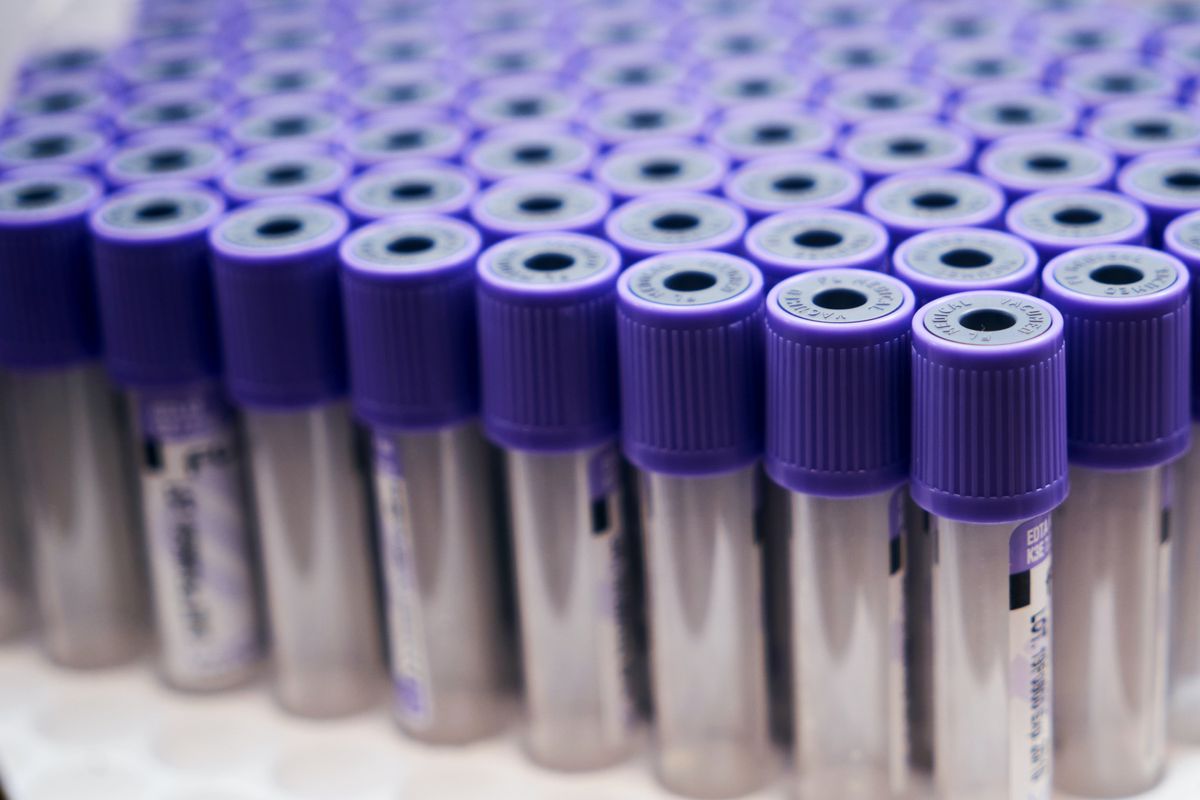 (Gecko Studio/Adobe)
The surge in Austin's COVID-19 cases is overwhelming the health care system trying to fight community spread of the virus.
"We can't get people tested right now," said Dr. James Marroquin, an internal medicine doctor practicing in Austin. "To me, that's a scandal."
---
In the last week or so, Dr. Marroquin said he and his colleagues have had to ration tests, prioritizing health care workers, the elderly and immunosuppressed patients.
The concern among private doctors comes at the same time that more people are being encouraged to seek them out. With demand high, Austin Public Health is restricting access to its free COVID-19 testing service and encouraging those with health insurance to get tested at their private doctors.
Testing system overwhelmed
Clinical labs across the country are at or nearing capacity, leading to delayed test results.
In a recent statement, American Clinical Laboratory Association President Julie Khani said: "[T]he anticipated demand for COVID-19 testing over the coming weeks will likely exceed members' testing capacities. This significant increase in demand could extend turnaround times for test results."
Quest Diagnostics, one of the country's largest private labs, said that increased demand is driving up turnaround times. Clinical Pathology Labs issued a similar statement Thursday, and CVS Pharmacy tweeted on Friday that patients may experience delays when seeking COVID-19 testing because of high demand.
Tom Banning, CEO of the Texas Academy of Family Physicians, said that larger facilities may not have the same issues with testing as smaller practices. But everyone is struggling with delayed results.
"I would say it's a system issue," Banning said. "We didn't design our lab system to do mass COVID testing."
Many patients recovered before they get results
Widespread testing helps contain spread of the virus when people who test positive self-isolate, and when contact tracing efforts can warn anyone they've been in contact with.
But now, by the time patients receive their test results, they may no longer be contagious or able to prevent spreading the disease to others. "If it's too long of a turnaround, it really loses its value," Dr. Marroquin said.
You may never know you had it
Many COVID-19 cases are asymptomatic, or patients experience minimal symptoms. But current patients having more severe symptoms that match the COVID-19 profile may not be able to be tested in a timely manner.
"To me that's maybe a little more reason to just be extra careful," Dr. Marroquin said, "because if you do get symptoms you might not even be able to know if you have it."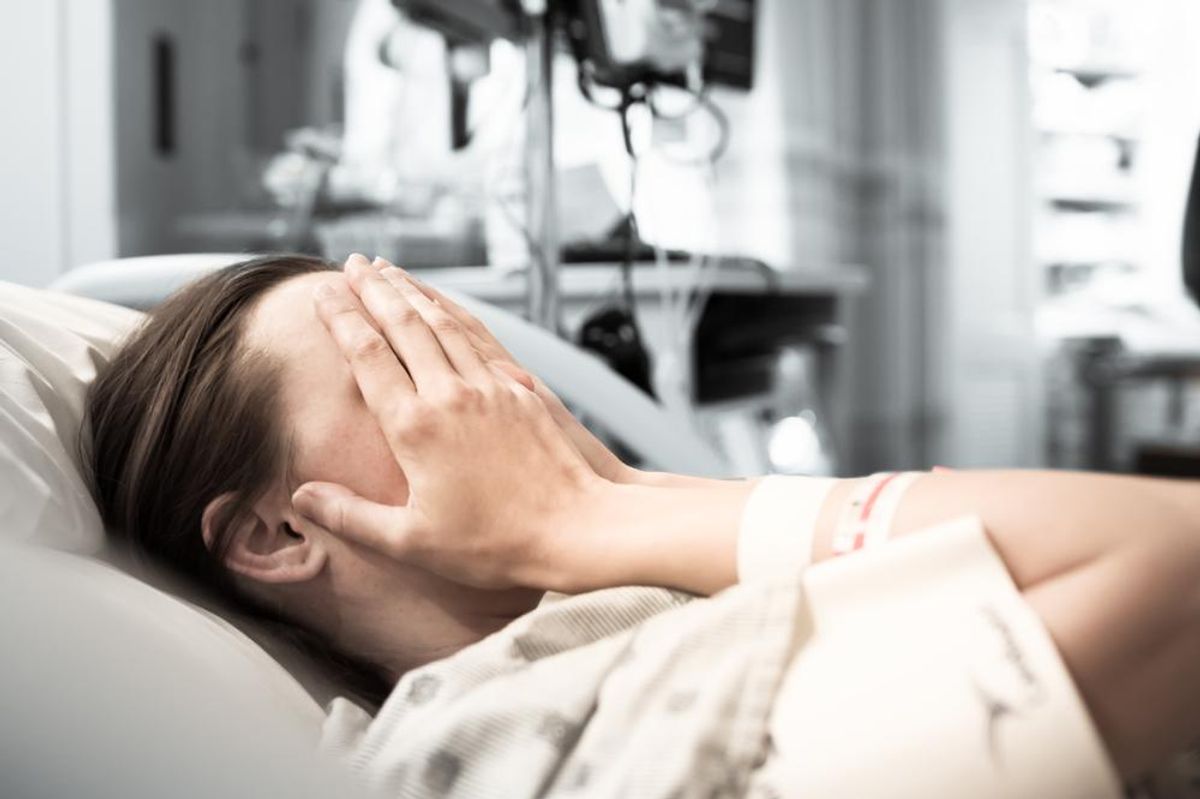 Emmy Amash has always been the friend that people would go to with questions about sex, birth control and women's health issues. It's what called her to work as a birth doula and go to nursing school.
But during rotations around Austin, she's noticed a shift in the trust between patients and healthcare providers, and it's been happening under Texas' Senate Bill 8, which bans abortion after six weeks of pregnancy.
"What I've seen working in the emergency room with women who are coming in experiencing complications after or during a miscarriage is a lot of what feels to me like mistrust and hesitancy to be sharing complete histories of what's going on," Amash said.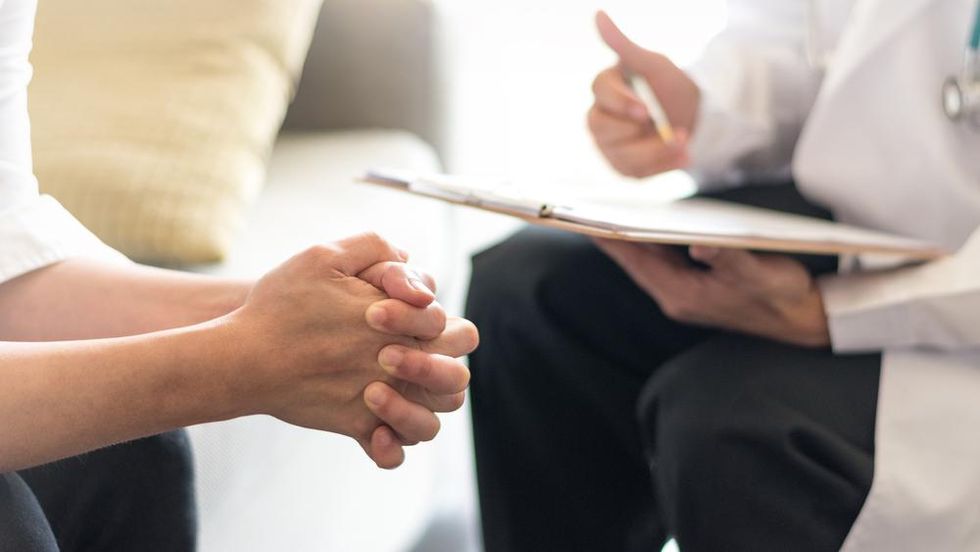 Over the last 10 months, SB 8 has had a chilling effect on healthcare workers and patients that's endangering people's lives, says a new study by the Texas Policy Evaluation Project in the New England Journal of Medicine. It also offers a glimpse at how the Supreme Court's decision to overturn Roe v. Wade—which is expected to outlaw or restrict abortion in almost half of the states—will make the risks to patients more common.
The study shared findings based on interviews with Texas clinicians and 20 people who had medically complex pregnancies and sought care under SB 8. The law—which bans abortion before many even know that they are pregnant—is aimed at those providing abortion care. But researchers say that, to the detriment of patients, it has an effect on other health care workers.
For example, a woman who took part in the study reported receiving a fetal diagnosis of trisomy 18, a rare condition lacking a cure that causes most babies to die before they are born. But the woman's physician didn't inform her about termination options.
"When you already have received news like that and can barely function, the thought of then having to do your own investigating to determine where to get this medical care and to arrange going out of state feels additionally overwhelming," the woman said.
On the health provider side, Amash understands the frustration and secrecy of patients, citing Lizelle Herrera's case as an example of the kind of situation patients may worry about running into.

Herrera, a 26-year-old in the Rio Grande Valley, was arrested on a murder charge in April for a self-induced abortion. She was held in jail for three days on a $500,000 bond until a local district attorney dropped the case.
But there could be more instances like Herrera's, and Amash talked about what it's been like to continue working amid added restrictions on abortion rights. It'll only continue given that Texas and a dozen other states have a trigger law making abortion illegal after the repeal of Roe v. Wade. In Texas; it'll go into effect within 30 days.
"I feel like I've been holding my breath," Amash said. She went on to describe "feeling powerless to this larger system that's making these choices that's so far removed from the actual lives of individuals."
But local officials are taking action in light of the high court's decision. Austin City Council will hold a special meeting the week of July 18 on a resolution aimed at decriminalizing abortion. Submitted by council member Jose "Chito" Vela, it would direct the police department to make criminal enforcement, arrest and investigation of abortions its lowest priority. But for Central Texans, it may only allow for a patchwork system in which only abortions within the city escape criminalization.
"That's nice, and also, it's just not enough," Amash said. "Not enough for how big Texas is for us to have one little area. There's a lot of people here that need care and aren't going to have access to it."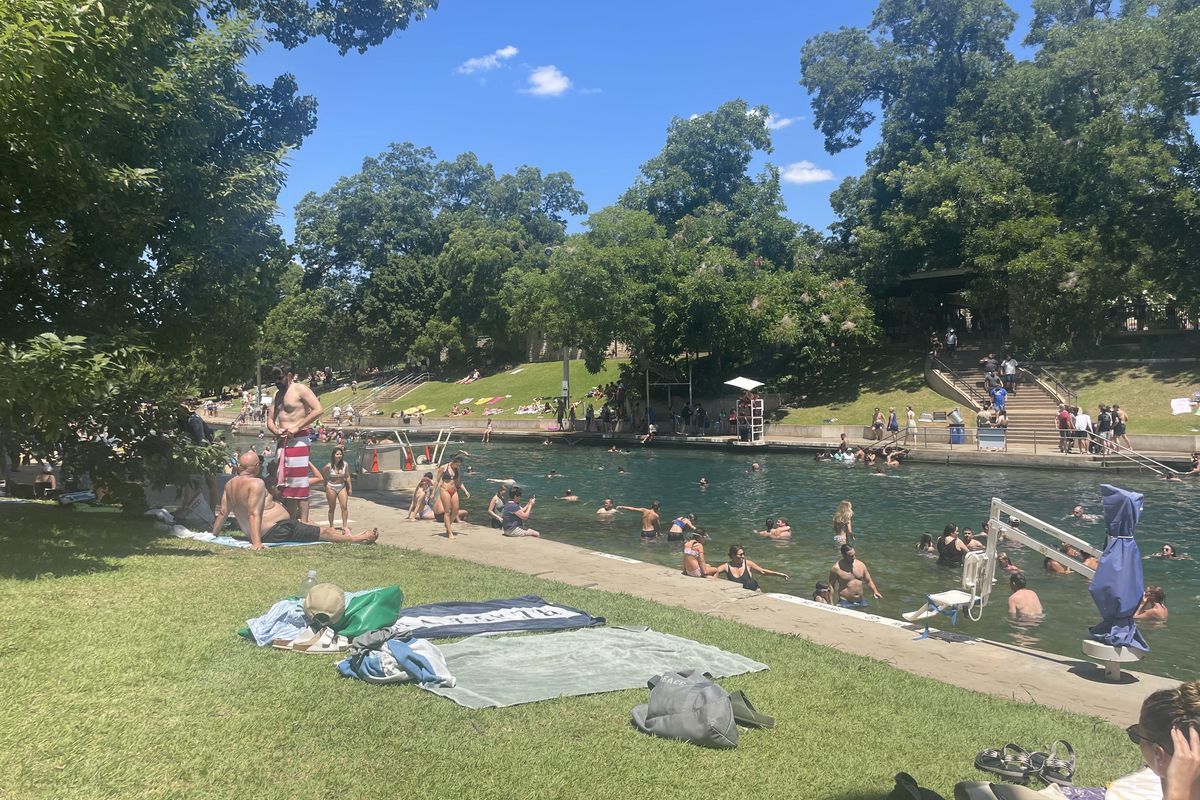 This month has been Austin's hottest June on record after 21 days of triple-degree heat, according to the National Weather Service.
Despite a weather forecast that predicted otherwise, Austin beat the odds and logged its 12th straight day of 100+ degree high temperatures Monday. On the same day, the city also broke its 2008 record with the most triple-digit temperatures ever recorded during the month.
The city has now broke heat records for two months in a row after recording its hottest May ever last month.
But at least some of Austin's hot and dry start to summer may be alleviated soon as a so-called cold front heads into town Monday night. Temperatures are expected to remain below the mid-90s for the rest of the week, and Tuesday could break the nearly two-week streak of 100-degree highs.
With the cold front comes much-needed rain, which is expected to scatter across Central Texas skies Monday night. Lightning and gusts of wind up to 60 mph could hit the area, especially along the I-35 corridor near San Marcos, where a Severe Thunderstorm Warning has been issued.
Scattered storms are expected to remain Tuesday with possibly bouts of gusty winds and small hail, and some storms could continue in the area east of I-35 through Thursday. Austin has seen 2.8 fewer inches of rainfall than the average this month and is only expected to see about a quarter inch of rainfall this week.