Get connected with our daily update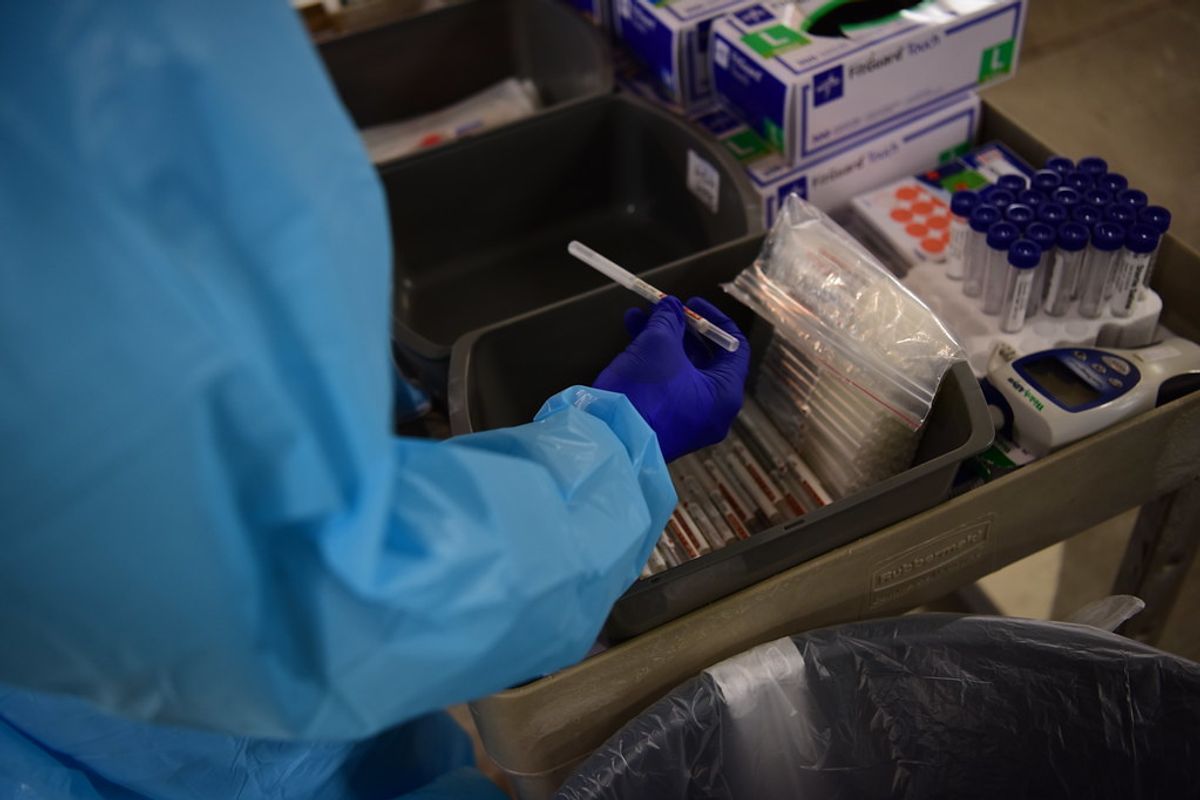 (CC)
When Austin Public Health hosted a drive-thru flu shot event earlier this month, the department had two goals: helping Austinites ward off the seasonal flu and practicing vaccine distribution on a mass scale.
"It was a really good opportunity … to test our resources, and it's definitely helping us develop our playbook," Interim Assistant Director for Disease Prevention and Health Promotion Cassandra DeLeon told Austonia.
---
The flu-shot event—which allowed APH to gauge the amount of personal protective equipment needed and outreach strategies—was one play, but there are others.
Determining priority
The department has also convened a vaccine distribution coalition, with members from hospital systems and community providers, that has met twice since late October. One of its first agenda items was to identify priority populations, or those who will be first in line for a vaccine once one becomes available.
"Texas has 29 million people," said Dr. Diana Fite, an emergency physician in Texas and president of the Texas Medical Association. "We'll be lucky if we have 10% of the (vaccine) allotment that is initially given out."
Frontline health care workers, high-risk individuals such as long-term care facility workers and residents, and those with underlying conditions are all considered priority, DeLeon said. So, too, are people from disproportionately affected groups, such as Latino residents.
These priorities align closely with the statewide vaccine distribution plan, which Texas Gov. Greg Abbott and the Department of State Health Services released on Monday.
But a vaccine can't be distributed, even on a limited basis, until certain boxes are checked.
"Phase one can't start until we actually have a vaccine approved by the (U.S. Food and Drug Administration)," DeLeon said. "We're hearing great news every day that we're getting close to that mark."
Although multiple pharmaceutical companies have now released promising preliminary data from their vaccine trials, only Pfizer has applied for an emergency use authorization from the FDA, which will review the application on Dec. 10.
The first phase of distribution, which will target priority populations, could begin soon after, DeLeon said. It will likely take until phase three, however, for APH to see a significant increase in capacity.
"(We're) hoping that by April through the summer we'll be getting more vaccine to the community," she added.
As a result, once a vaccine is widely available, it will likely take months to achieve herd immunity, which will require around 70% of residents to be immune to the virus.
"If folks' expectations are that on a particular day next year a vaccine will start being provided and we can all take off our marks … (then) I think that is not an appropriate expectation," said Dr. Tony Aventa, an internal medicine physician and past president of the Travis County Medical Society.
Planning for distribution
In addition to deciding who will be first in line for a vaccine in Austin, the coalition is also working to establish distribution channels now.
Austin-Travis County Dr. Mark Escott spoke earlier this month about some of the challenges of doing so. The Pfizer vaccine candidate, for example, must be kept at minus 94 degrees Fahrenheit until shortly before use. This requires ultra-cold storage, which may be too expensive for local providers—or lead to supply chain backlogs like those that occurred around rapid testing equipment over the summer.
APH plans to work around the storage requirements by administering the vaccine as quickly as possible.
"The plan is that as soon as we get the vaccine, we would distribute it rapidly to avoid the need for long-term storage," DeLeon said.
Another challenge is communicating accurate information about the vaccine distribution process in various languages and with cultural sensitivity.
A recent poll conducted by STAT and The Harris Poll found that only six in 10 Americans are somewhat or very likely to get a COVID vaccine if doing so would lower the risk of becoming infected by about half.
Although the current vaccine candidates appear to be more than 50% effective, there are still concerns about whether people will opt in.
"Those are definitely things that we're trying to manage," DeLeon said. "What is the communication that we need to develop to engage priority populations?"
APH has time to sort out solutions—and build on what it has learned over the course of the pandemic and in past public health crises, such as the H1N1 outbreak in 2009.
One thing that is clear: Austinites will need to continue protective measures throughout the vaccine distribution process—at least until herd immunity is achieved.
"It's important to stay vigilant until we get enough vaccine out there that we have the disease under control," DeLeon said.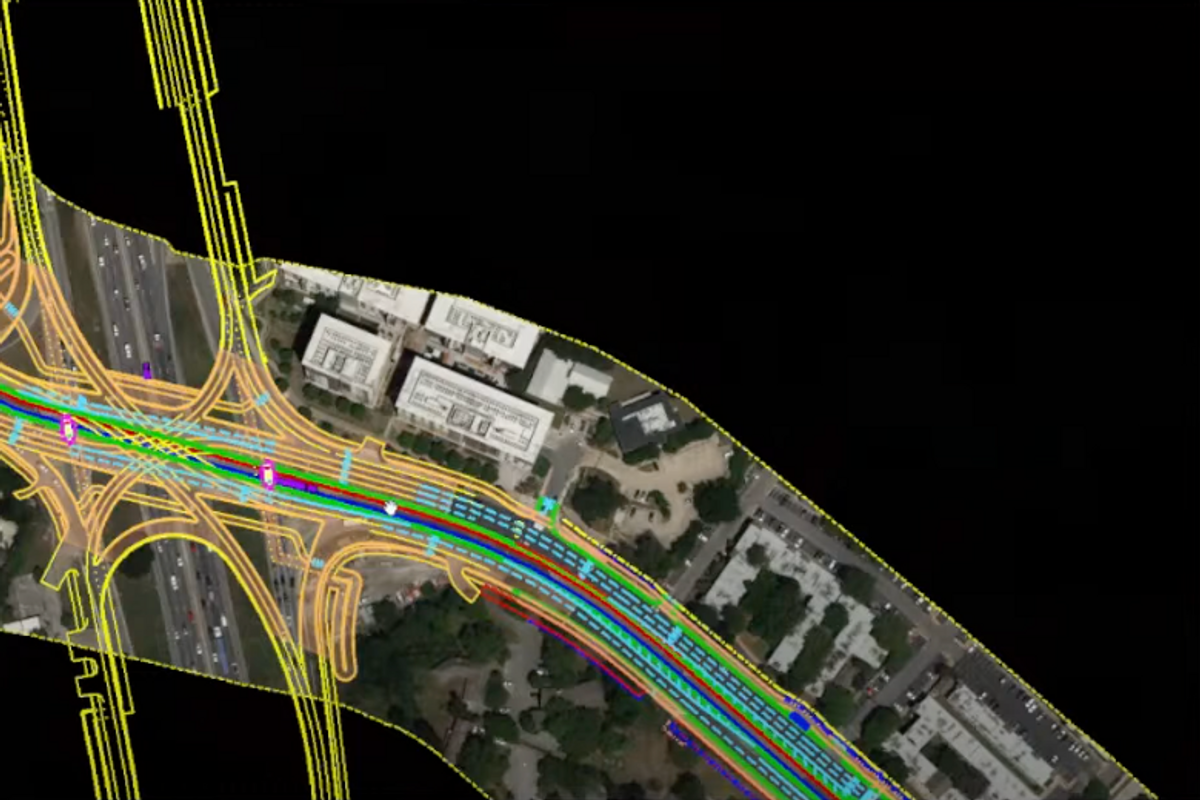 Designs for stations along Project Connect's Blue Line were presented this week, giving a detailed look at what part of the rail system extending from downtown to the airport could look like.
The planned stations that have gotten the latest focus include Waterfront, Travis Heights and Lakeshore stations past Lady Bird Lake.
At the Waterfront station, the preliminary design aims to prevent visual obstructions and save on costs. This is accomplished by a transit guideway that will lower from the bridge to a level station.
Heading onto East Riverside Drive, the light rail faces a curve requiring a slow down to about 10 miles per hour.
The Travis Heights station could involve relocating a pedestrian crosswalk zone at Alameda Drive to Blunn Creek. Since light rails can't effectively operate on a steep grade, this allows the transit guideway to avoid that.
From there, the rail will extend to the Norwood Park area, and though it will reach along the right-of-way zone, the park will be able to remain open.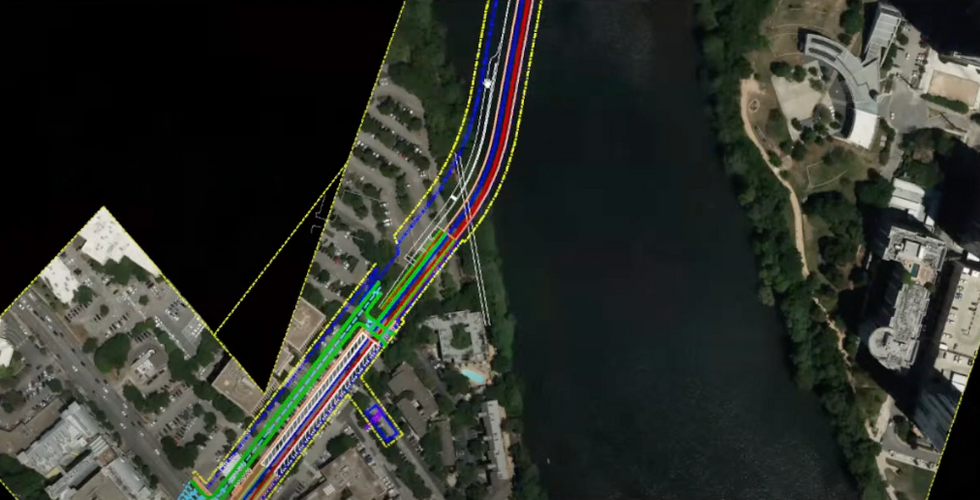 A view of the Blue Line by Lady Bird Lake. (Project Connect)
The line involves some coordination with the Texas Department of Transportation. That's because the department is working on an intersection that will have to be built before the phasing of the section of the Blue Line involving an I-35 crossing.
When it comes to the safety of cyclists and walkers, design ideas include a pedestrian hybrid beacon by East Bouldin Creek that would provide a protected signal to cross. And for the intersection TxDOT is carrying out, Project Connect is working with them on pedestrian access across the intersection. It could involve shared use paths along the street and crossings beneath it.
This summer, the public can expect 30% of design and cost estimates to be released. Though the project was $7.1 billion when voters approved it in November 2020, the latest estimates factoring in inflation and supply chain constraints show it could ultimately be upwards of $10 billion.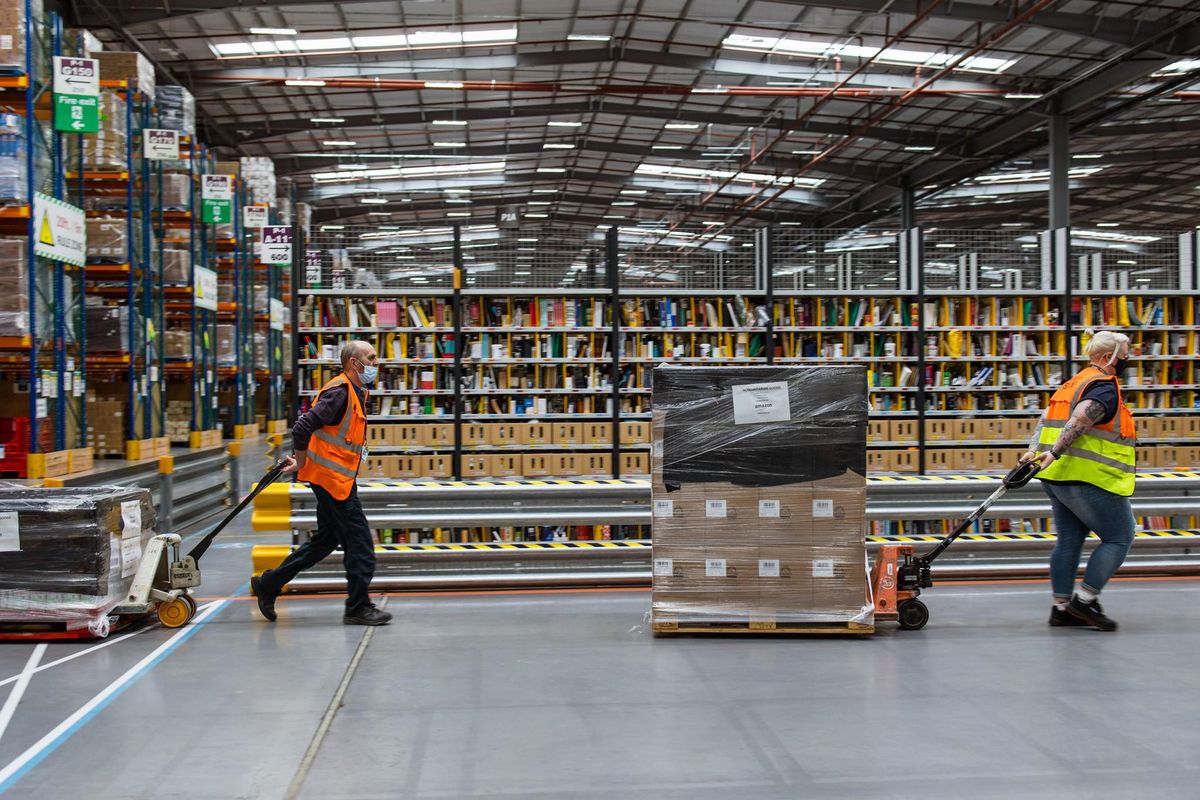 Plans for an Amazon warehouse in Round Rock—a $250 million project slated to be a large distribution center—are on hold.
This comes just after the tech giant had its worst financial quarter in seven years.
The details:
Late last year, it announced an expansion at the Domain adding 2,000 more corporate and tech jobs.
Amazon still owns the site in Round Rock. Plans for it are unclear.
Early this week, the Wall Street Journal reported that Amazon is aiming to scrap warehouse space as it faces a slowdown in its e-commerce operations.
Part of that effort involves exploring the possibility of ending or renegotiating leases with outside warehouse owners. Another aspect is a plan to sublease warehouse space.
"It allows us to relieve the financial obligations associated with an existing building that no longer meets our needs," an Amazon spokeswoman told the Wall Street Journal. "Subleasing is something many established corporations do to help manage their real estate portfolio."