Get connected with our daily update
(CC)
When Austin Public Health hosted a drive-thru flu shot event earlier this month, the department had two goals: helping Austinites ward off the seasonal flu and practicing vaccine distribution on a mass scale.
"It was a really good opportunity … to test our resources, and it's definitely helping us develop our playbook," Interim Assistant Director for Disease Prevention and Health Promotion Cassandra DeLeon told Austonia.
---
The flu-shot event—which allowed APH to gauge the amount of personal protective equipment needed and outreach strategies—was one play, but there are others.
Determining priority
The department has also convened a vaccine distribution coalition, with members from hospital systems and community providers, that has met twice since late October. One of its first agenda items was to identify priority populations, or those who will be first in line for a vaccine once one becomes available.
"Texas has 29 million people," said Dr. Diana Fite, an emergency physician in Texas and president of the Texas Medical Association. "We'll be lucky if we have 10% of the (vaccine) allotment that is initially given out."
Frontline health care workers, high-risk individuals such as long-term care facility workers and residents, and those with underlying conditions are all considered priority, DeLeon said. So, too, are people from disproportionately affected groups, such as Latino residents.
These priorities align closely with the statewide vaccine distribution plan, which Texas Gov. Greg Abbott and the Department of State Health Services released on Monday.
But a vaccine can't be distributed, even on a limited basis, until certain boxes are checked.
"Phase one can't start until we actually have a vaccine approved by the (U.S. Food and Drug Administration)," DeLeon said. "We're hearing great news every day that we're getting close to that mark."
Although multiple pharmaceutical companies have now released promising preliminary data from their vaccine trials, only Pfizer has applied for an emergency use authorization from the FDA, which will review the application on Dec. 10.
The first phase of distribution, which will target priority populations, could begin soon after, DeLeon said. It will likely take until phase three, however, for APH to see a significant increase in capacity.
"(We're) hoping that by April through the summer we'll be getting more vaccine to the community," she added.
As a result, once a vaccine is widely available, it will likely take months to achieve herd immunity, which will require around 70% of residents to be immune to the virus.
"If folks' expectations are that on a particular day next year a vaccine will start being provided and we can all take off our marks … (then) I think that is not an appropriate expectation," said Dr. Tony Aventa, an internal medicine physician and past president of the Travis County Medical Society.
Planning for distribution
In addition to deciding who will be first in line for a vaccine in Austin, the coalition is also working to establish distribution channels now.
Austin-Travis County Dr. Mark Escott spoke earlier this month about some of the challenges of doing so. The Pfizer vaccine candidate, for example, must be kept at minus 94 degrees Fahrenheit until shortly before use. This requires ultra-cold storage, which may be too expensive for local providers—or lead to supply chain backlogs like those that occurred around rapid testing equipment over the summer.
APH plans to work around the storage requirements by administering the vaccine as quickly as possible.
"The plan is that as soon as we get the vaccine, we would distribute it rapidly to avoid the need for long-term storage," DeLeon said.
Another challenge is communicating accurate information about the vaccine distribution process in various languages and with cultural sensitivity.
A recent poll conducted by STAT and The Harris Poll found that only six in 10 Americans are somewhat or very likely to get a COVID vaccine if doing so would lower the risk of becoming infected by about half.
Although the current vaccine candidates appear to be more than 50% effective, there are still concerns about whether people will opt in.
"Those are definitely things that we're trying to manage," DeLeon said. "What is the communication that we need to develop to engage priority populations?"
APH has time to sort out solutions—and build on what it has learned over the course of the pandemic and in past public health crises, such as the H1N1 outbreak in 2009.
One thing that is clear: Austinites will need to continue protective measures throughout the vaccine distribution process—at least until herd immunity is achieved.
"It's important to stay vigilant until we get enough vaccine out there that we have the disease under control," DeLeon said.
The Food and Drug Administration will consider Pfizer's COVID-19 vaccine application for emergency use authorization in 5-to-11-year-olds on Tuesday. The vaccine will likely be available to kids starting next week.
With 2.9 million Texas children in this age group, state health officials say this is a "big factor" in reducing the virality of COVID. At a Monday press conference, the Texas Department of State Health Services released info on the rollout efforts of the vaccine for children.
Here are some of the answers to your questions.
When and where will it be available?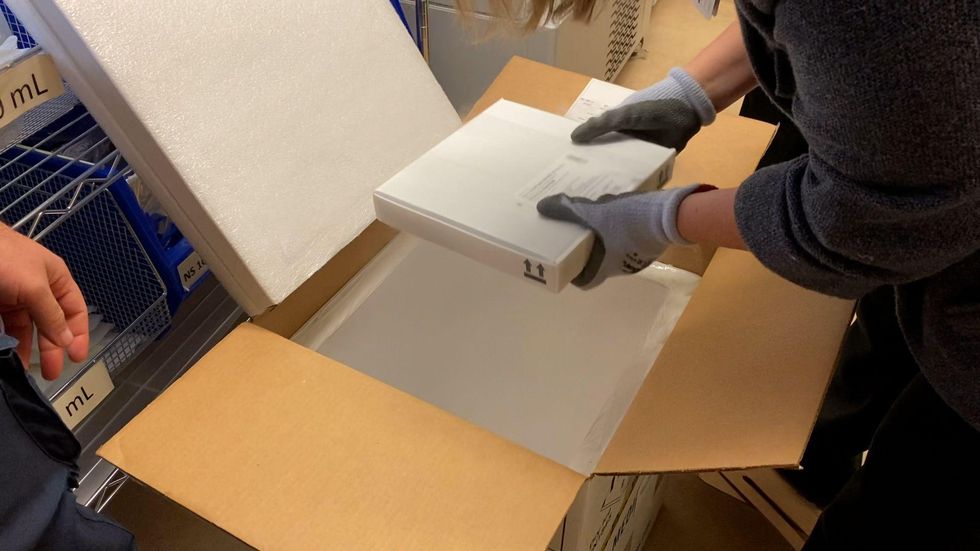 St. David's Healthcare staff unpack the first few shipments of its initial supply of the COVID-19 vaccine on Thursday.(St. David's Healthcare)
Assuming the FDA approves this version of the Pfizer vaccine this week, vaccines will start shipping out almost immediately with the first vaccines for children likely available next week.
DSHS has already put in an order of vaccines under the federal government's "pre-order prior to launch" program.
COVID vaccine providers will begin receiving those first shipments 1-5 days after the approval. After Monday night, DSHS will have put in three different orders for vaccines. The second shipment will arrive 3-7 days after approval and the third shipment will take place 5-9 days after the approval.
The Center for Disease Control and Prevention will meet on Nov. 2 and Nov. 3 to discuss best practices for administration, allowing for the first shots to be administered after.
The state will be allocated 1.3 million doses across 814 providers in 120 counties. Individual county allocations have not been released but each county got to send a request for how many doses they may need. Federal retail pharmacies, such as H-E-B and Walgreens, are getting their own shipments.
The health department advises using its vaccine finder tool to find the nearest vaccine provider near you.
How is this version of the vaccine different than the first one?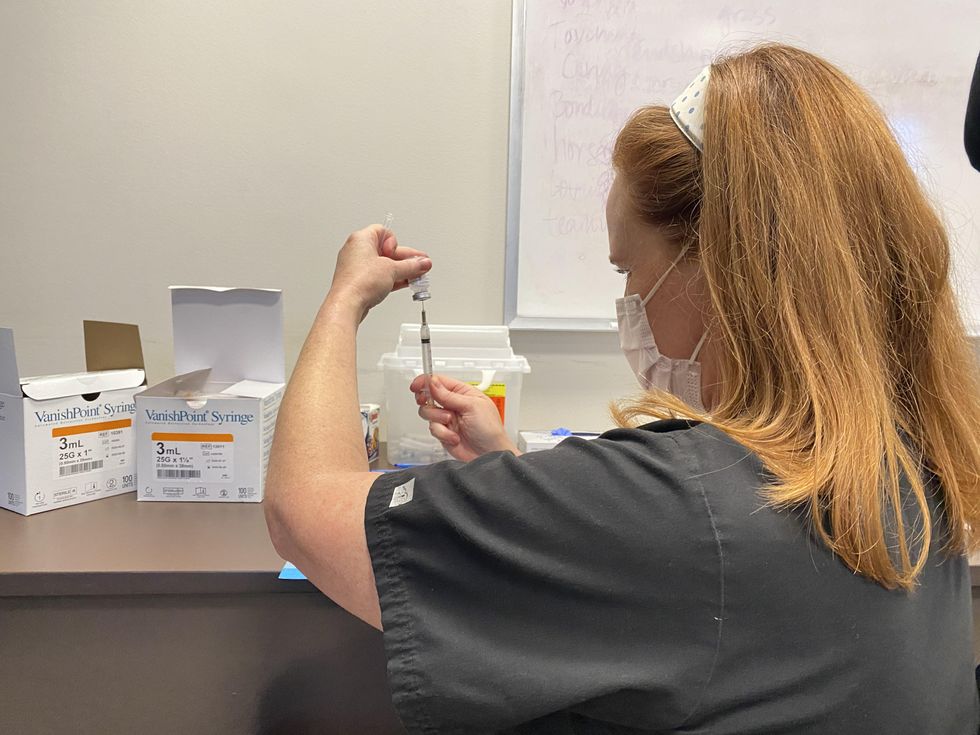 Abbott says COVID vaccine to be available to other groups by end of March
The COVID vaccine for 5-11-year-olds is one-third of the dosage of the current vaccine available to those 12 years of age and older.
It is being identified as the orange cap vaccine, unlike the current purple cap. The purple cap vaccine cannot be administered to younger kids, according to the state health department.
And like the current vaccine, it is 95% effective. The first and second doses are the same and will be advised to be taken 21 days apart.
What are the side effects for children?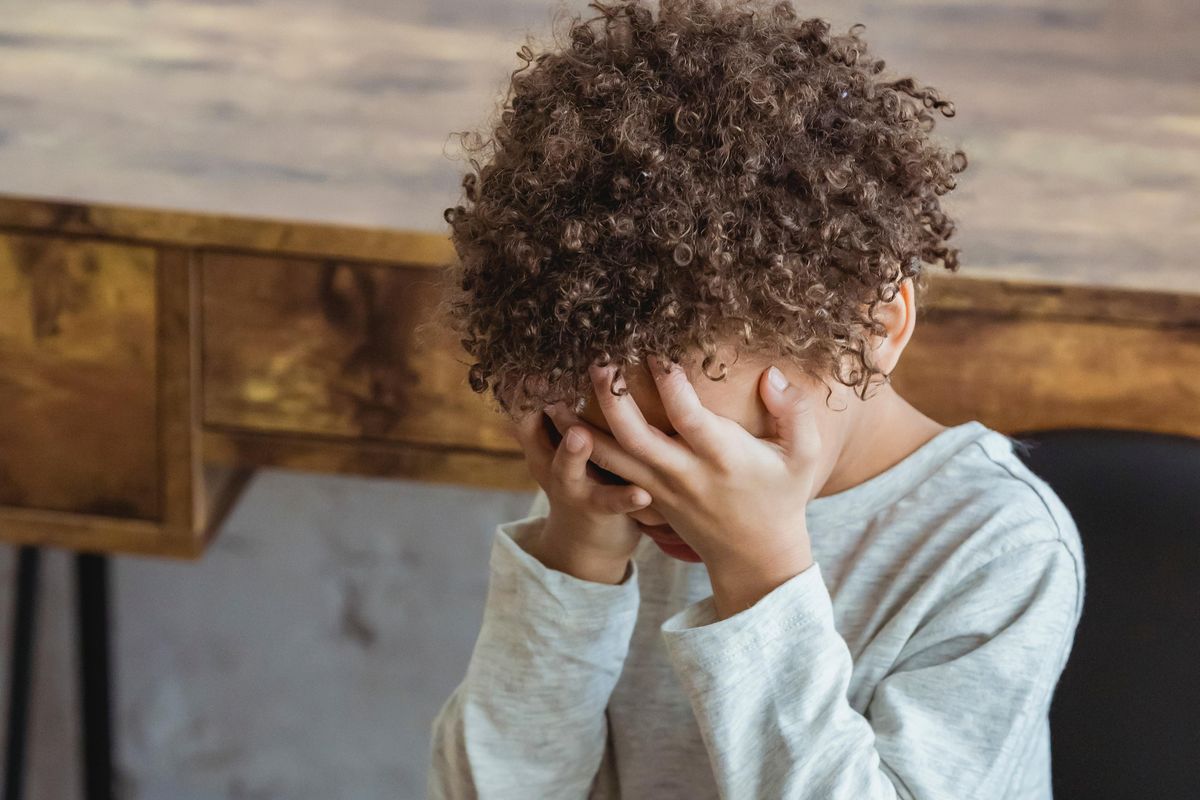 During clinical trials, it was reported that some kids in this age group felt pain at the injection site, fatigue and headaches.
The data submitted to the FDA shows no serious complications, such as cases of myocarditis inflammation of the heart muscle, or pericarditis, inflammation of the outer lining of the heart—rare complications that have been reported among young boys and men receiving the vaccine in other trials.
How will this affect herd immunity?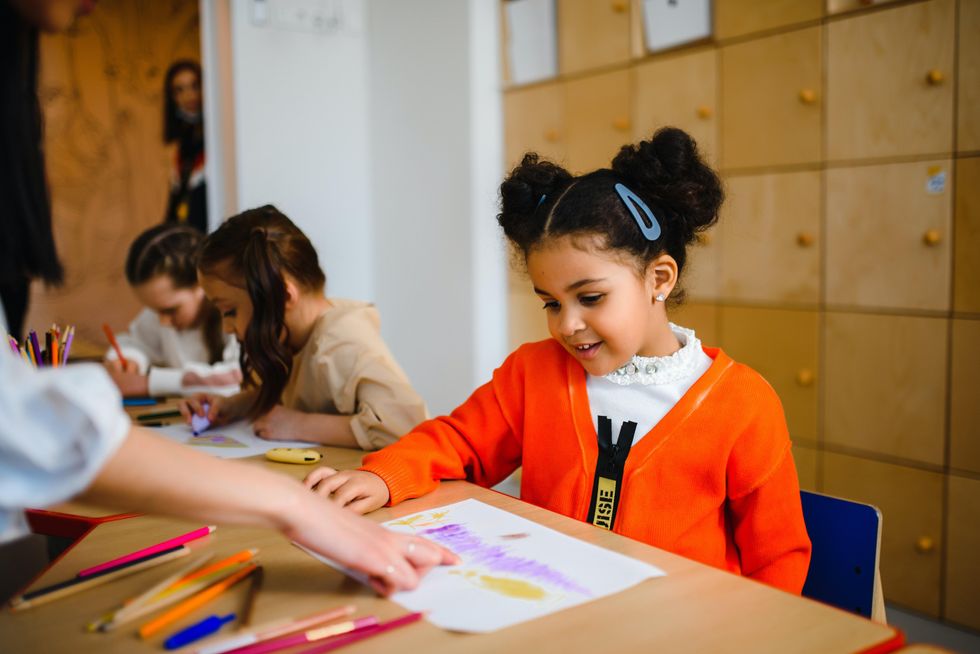 With so many children across the state, DSHS said "we need to have as many people vaccinated as possible."
State health officials said the herd immunity threshold is still being looked into, but with 3 million children soon to be able to get the vaccine, it will be a big factor in reducing the viral load in the state.
"Until we're able to add all the children, we'll see a bigger wave in stamping down the pandemic," DSHS' Imelda Garcia said during the conference.
Of those 12 and older, 72% are fully vaccinated in Travis County as of Monday.
I'm not sure if my child needs this vaccine. Why should I have them get it?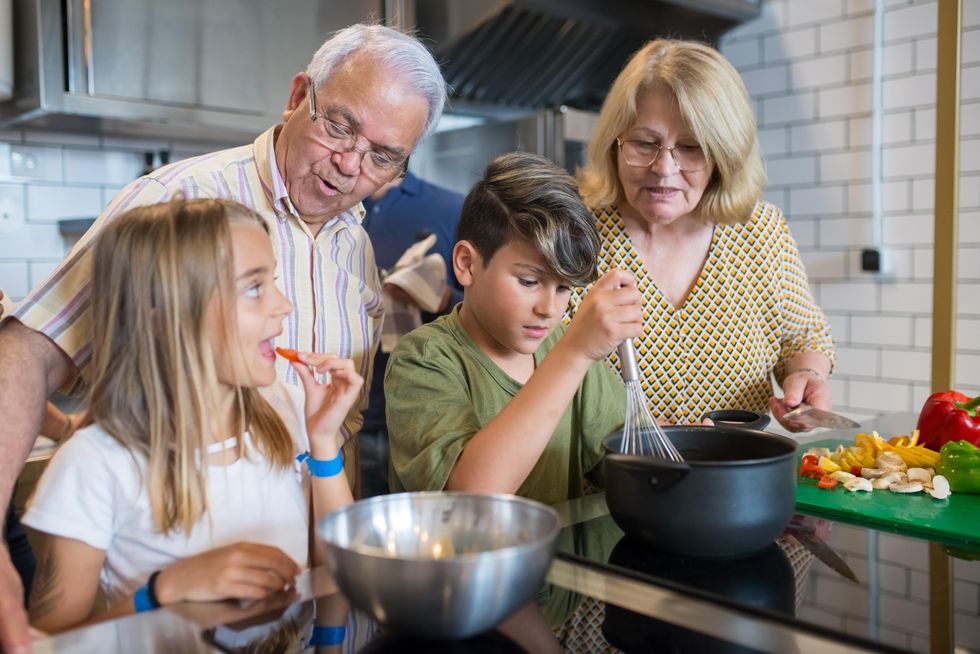 DSHS says this vaccine is important for young kids because it will protect the older population and others around them as well as themselves. The department says to ask experts and doctors questions if you are hesitant so you can be confident with your decision.
Tesla is officially in with the big guns.
After Hertz Global Holdings Inc. placed an order of 100,000 Teslas—the biggest single electric car purchase ever—Tesla officially hit the $1 trillion market cap for the first time.
The trillion-dollar club has some big names, including Apple, Facebook and Amazon. With the purchase, Tesla's stock shot up to more than $1,045 a share by midday Monday, a new record after topping $900 a share just a day earlier.
The $4.2 billion deal is the biggest purchase of electric vehicles to date. Hertz said it will use the Teslas to round out their fleet of electric rental cars by 2022 just months after filing for bankruptcy protection.
The news came just days after Tesla followed its leader, CEO Elon Musk, and relocated its headquarters to Austin. Austin's Giga Texas plant, which is currently finishing construction, is set to begin producing Cybertruck models at the end of 2022 and will begin "volume production" by 2023, Musk said in the meeting.
Musk celebrated the stock market victory on Twitter.
Shortly after moving to Austin, Tesla saw its best quarter yet with Q3 revenue coming in at $13.76 billion—up from $8.77 billion this time last year. It was the electric car companies' ninth straight profitable quarter.
They say imitation is the sincerest form of flattery, right?
While Northwest Arkansas isn't exactly looking to be a breakfast taco-loving, live music-having tech hub, it is branding itself as the Austin of yesteryear. And who better to come to the quickly-growing paradise than Austinites themselves?
OZ Brands is the latest NW Arkansas organization to entice Austin residents to pack up and make the move. The company, which is named after the area's Ozark Mountains, promotes travel, trails and art within the region and is owned by Runway, a NW Arkansas business investment group. Runway is headed by Walmart founder Sam Walton's grandsons, Steuart and Tom Walton.
OZ is targeting Austinites with the "One Way Out" giveaway, a program that will give at least 10 Austinites a one-way Allegiant ticket from Austin to the Northwest Arkansas National Airport.
"Fall is the perfect time to visit and explore the natural beauty of the Ozarks," the program's website reads. "Why just one way, because once you're here, you won't want to leave!"
Why swap cosmopolitan Austin for NW Arkansas' forest-filled hideaway? Just like other local programs including the Greater Bentonville Chamber of Commerce and the NW Arkansas Council, OZ Brands is looking to capitalize on priced-out Austinites who may not be pleased with the region's unprecedented growth.
"It's okay, Austin, we get it. You're tired of the tourists, the traffic, the hassle," the website says, escalating to an all-caps message reading, "YOU NEED A BREAK, AND WE ARE HERE TO GIVE IT TO YOU."
OZ is far from the first program to offer financial incentives to move to the area. Ads for Greater Bentonville began cropping up on the feeds of Austinites weeks ago as they promoted their annual tech summit, while the NW Arkansas Council rolled out similar ads. Instead of "Austin City Limits," the organizations promised "Bentonville City Limitless." If you "wish you'd bought in Austin 10 years ago," the Council promises that the area is perfect for you.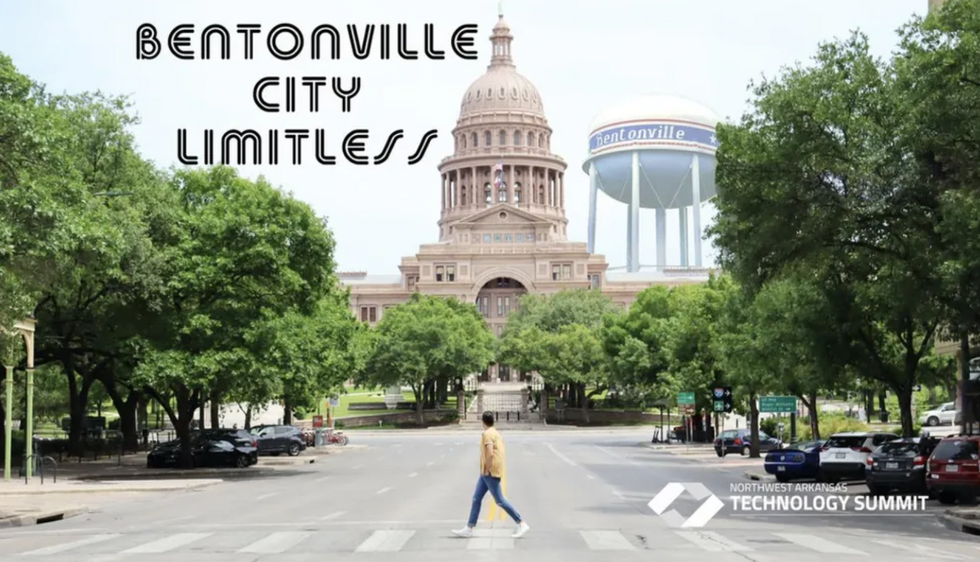 The Greater Bentonville Chamber of Commerce and NW Arkansas Council have both made moves to bring Austinites to the region. (Greater Bentonville)
Like similar programs in the past, One Way Out "is an opportunity for Austinites who no longer feel at home in their own city to see for themselves the value and qualities of Northwest Arkansas ... It's for those living in the Texas city who feel the growing pains of Austin expanding beyond its limits," the company said in a press release.
The region has recently experienced substantial growth, moving to fourth on the U.S. News and World Report's list of 150 Best Places to Live in the U.S. in 2021-2022 and enjoying an influx of businesses, tech workers and startups tired of the West Coast's crowds and priciness. And with a great arts and culture scene, a lower cost of living and even a financial incentive to move to the area, talents like film producer Kristin Mann decided it was time to swap Austin for sunnier skies in Arkansas.
"I love (Austin) how it is now, don't get me wrong, but I've always fantasized about what it might have been like before it really exploded," Mann said. "And I feel like that's similar here...There's something really unique about this town, and it feels like there's something really exciting happening here."
The contest ends Oct. 29 and is open to anyone 18 and older that lives within 50 miles of Austin. Winners must book their trip within four months of the competition and finish the trip by May 1, 2022.