Get connected with our daily update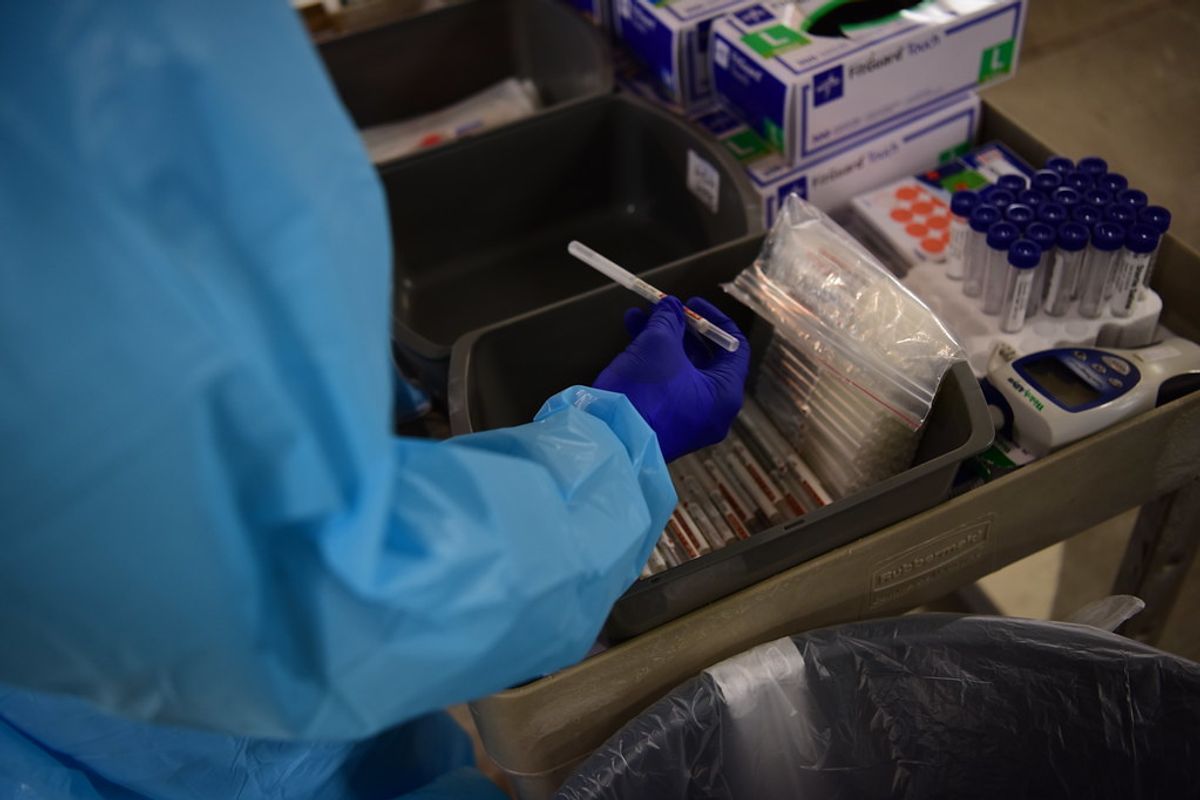 (CC)
When Austin Public Health hosted a drive-thru flu shot event earlier this month, the department had two goals: helping Austinites ward off the seasonal flu and practicing vaccine distribution on a mass scale.
"It was a really good opportunity … to test our resources, and it's definitely helping us develop our playbook," Interim Assistant Director for Disease Prevention and Health Promotion Cassandra DeLeon told Austonia.
---
The flu-shot event—which allowed APH to gauge the amount of personal protective equipment needed and outreach strategies—was one play, but there are others.
Determining priority
The department has also convened a vaccine distribution coalition, with members from hospital systems and community providers, that has met twice since late October. One of its first agenda items was to identify priority populations, or those who will be first in line for a vaccine once one becomes available.
"Texas has 29 million people," said Dr. Diana Fite, an emergency physician in Texas and president of the Texas Medical Association. "We'll be lucky if we have 10% of the (vaccine) allotment that is initially given out."
Frontline health care workers, high-risk individuals such as long-term care facility workers and residents, and those with underlying conditions are all considered priority, DeLeon said. So, too, are people from disproportionately affected groups, such as Latino residents.
These priorities align closely with the statewide vaccine distribution plan, which Texas Gov. Greg Abbott and the Department of State Health Services released on Monday.
But a vaccine can't be distributed, even on a limited basis, until certain boxes are checked.
"Phase one can't start until we actually have a vaccine approved by the (U.S. Food and Drug Administration)," DeLeon said. "We're hearing great news every day that we're getting close to that mark."
Although multiple pharmaceutical companies have now released promising preliminary data from their vaccine trials, only Pfizer has applied for an emergency use authorization from the FDA, which will review the application on Dec. 10.
The first phase of distribution, which will target priority populations, could begin soon after, DeLeon said. It will likely take until phase three, however, for APH to see a significant increase in capacity.
"(We're) hoping that by April through the summer we'll be getting more vaccine to the community," she added.
As a result, once a vaccine is widely available, it will likely take months to achieve herd immunity, which will require around 70% of residents to be immune to the virus.
"If folks' expectations are that on a particular day next year a vaccine will start being provided and we can all take off our marks … (then) I think that is not an appropriate expectation," said Dr. Tony Aventa, an internal medicine physician and past president of the Travis County Medical Society.
Planning for distribution
In addition to deciding who will be first in line for a vaccine in Austin, the coalition is also working to establish distribution channels now.
Austin-Travis County Dr. Mark Escott spoke earlier this month about some of the challenges of doing so. The Pfizer vaccine candidate, for example, must be kept at minus 94 degrees Fahrenheit until shortly before use. This requires ultra-cold storage, which may be too expensive for local providers—or lead to supply chain backlogs like those that occurred around rapid testing equipment over the summer.
APH plans to work around the storage requirements by administering the vaccine as quickly as possible.
"The plan is that as soon as we get the vaccine, we would distribute it rapidly to avoid the need for long-term storage," DeLeon said.
Another challenge is communicating accurate information about the vaccine distribution process in various languages and with cultural sensitivity.
A recent poll conducted by STAT and The Harris Poll found that only six in 10 Americans are somewhat or very likely to get a COVID vaccine if doing so would lower the risk of becoming infected by about half.
Although the current vaccine candidates appear to be more than 50% effective, there are still concerns about whether people will opt in.
"Those are definitely things that we're trying to manage," DeLeon said. "What is the communication that we need to develop to engage priority populations?"
APH has time to sort out solutions—and build on what it has learned over the course of the pandemic and in past public health crises, such as the H1N1 outbreak in 2009.
One thing that is clear: Austinites will need to continue protective measures throughout the vaccine distribution process—at least until herd immunity is achieved.
"It's important to stay vigilant until we get enough vaccine out there that we have the disease under control," DeLeon said.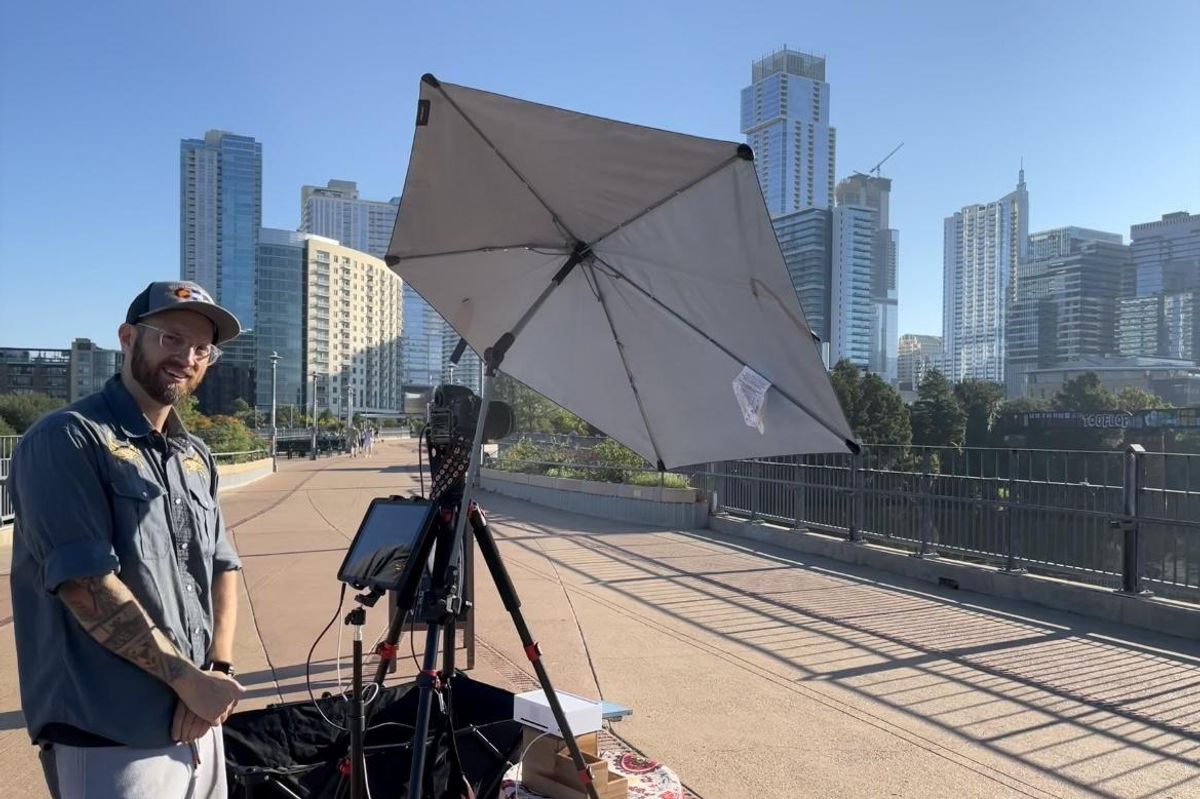 Nicklaus Pereksta says he loves photographing enthusiastic people, and it's why his latest gig offering pictures to people out on Lady Bird Lake's hike and bike trail is going smoothly. He sets up his gear on the Pfluger pedestrian bridge and puts out a sign: Photos, $10.
"Overwhelmingly, this has been a really positive experience," Pereksta said. "I get excited when I wake up in the morning and I can't wait to go to work."
Bikers and joggers are excited about it too. On the pedestrian bridge leading to downtown Thursday morning, a man on an e-bike rode up and posed, wanting more photos.
"I posted the last pictures on Instagram and people loved it. They asked, 'where is this guy?'" the biker told Pereksta. Bashfully, Pereksta, who also photographs landscapes and at weddings and other events, said he was happy to hear that.
Pereksta started these photos about a month ago, after the strenuous runs required in his valet job started causing pain in his legs. And though he has a passion for photography, he wasn't so sure when he started working independently if it would work out.
He felt uncertain about the demand for it and was also worried about having lots of expensive equipment out in the open.
"Then like the first day was nothing but high praise and people are like, this is so awesome. This is great. I've never seen anything like this before. I was like, Wow, this was really good, like positive turnout. So I got encouraged."
Now, he wants to expand and is thinking of contacting the Mueller Farmers Market about how to become a vendor. Still, he'll carry a connection to photographing on the bridge since the word bridge is related to his last name.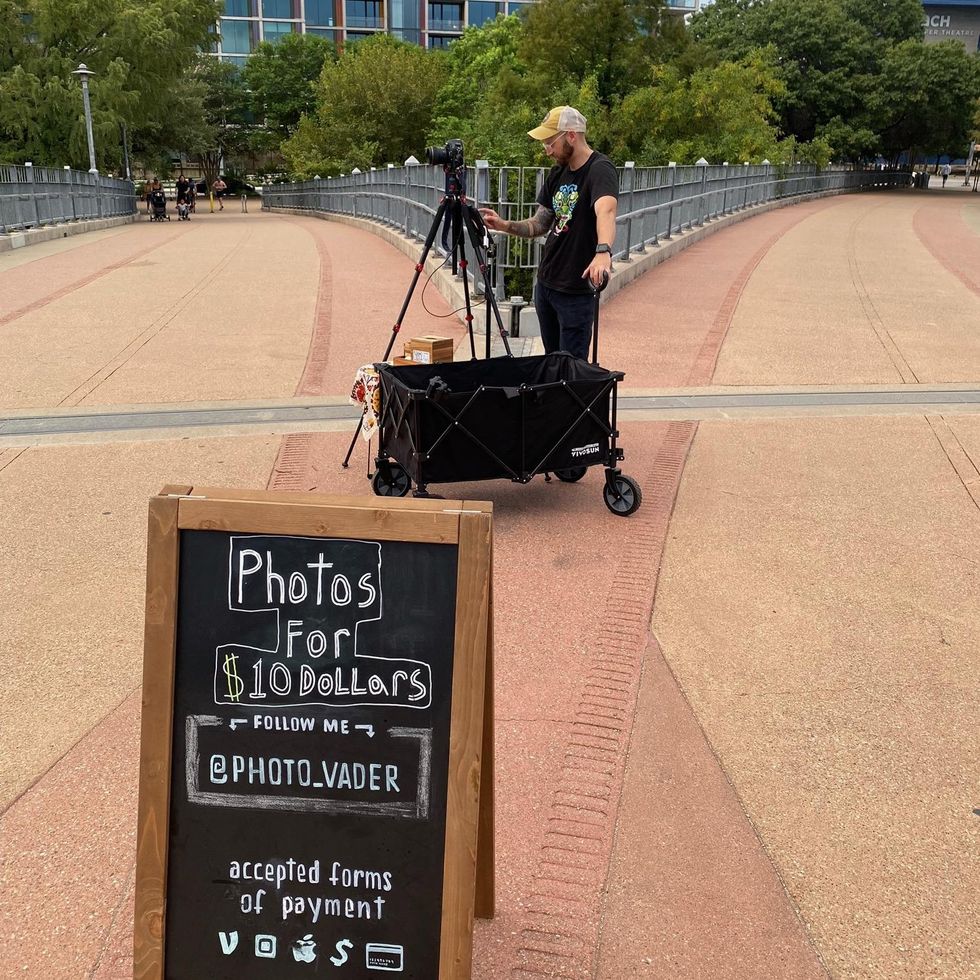 (Dewey C.)
"It's a name my great, great, great grandfather came up with when he was marrying somebody. It's actually quite a romantic name. It means a joining of two bridges," Pereksta said. "So, I thought it was ironic that I'm set up on a bridge. I'm kind of representing my last name right now."
Austonia talked to Pereksta about life in Austin, where he's lived for eight years after living in Boston doing band photography.
What was your first experience with Austin?
I came here to visit some friends and they took me to Barbarella. So we went to Barbarella and I was like, 'wow, this place is great.' And then the restaurants and the food and going to Barton Springs. I was like, 'this is amazing.' Because there's nothing like that in Boston. If you want to go to a natural spring, you got to go to New Hampshire. There's no pools in the city at all. So there's lots of swimming out here.
What do you like best about Austin?
You go to any little quiet bar and there's a band playing that should be like onstage for a sold out show. Yeah, they're playing to 10 people, right? Like, one of the best bands ever and they're playing for 10 people, right? And just little magic moments like that are pretty fun. You just run into little random weird things.
What do you think makes Austin different from other places?
There's no fall.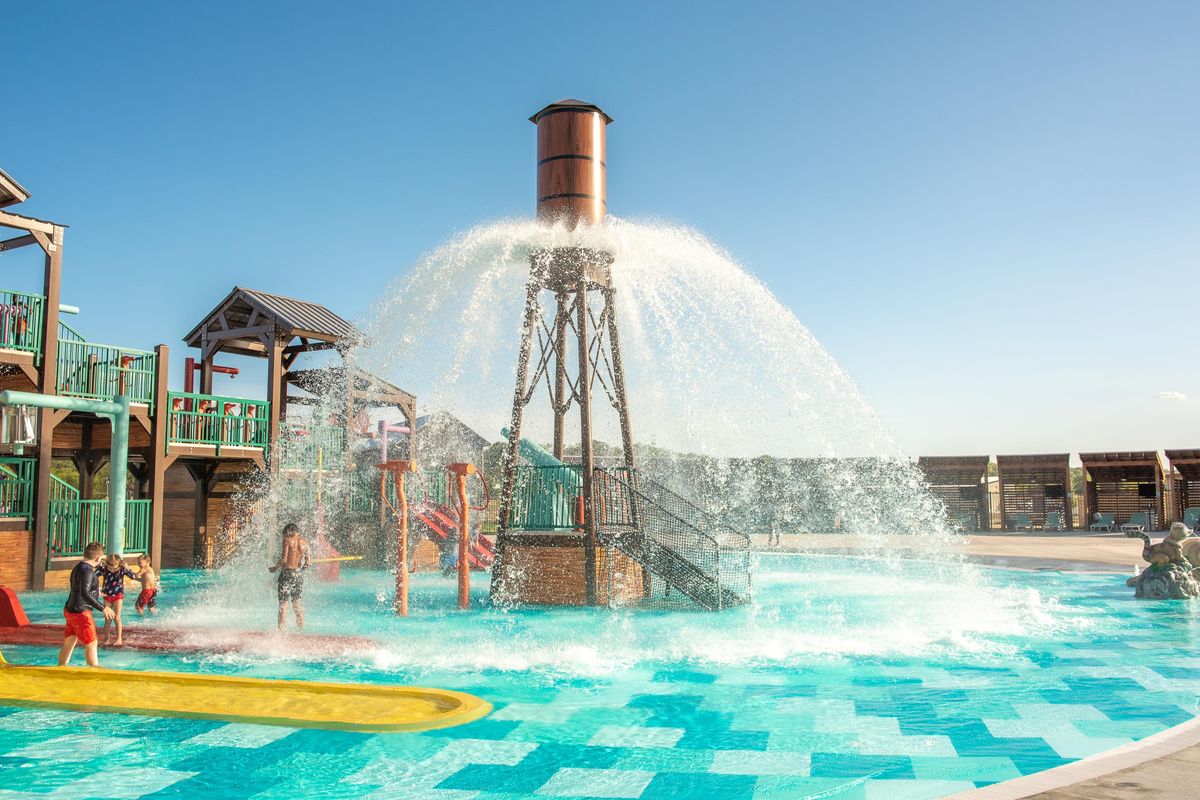 Camp Fimfo Waco
Camp Fimfo Waco, a brand new camping resort, is kicking off football and fall camping season in style! With top-notch amenities, premium accommodations, and 10 weekends of fall fun, there's no better place to have a fall camping getaway, especially if you're a Baylor football fan!
Fall promises to be a one-of-a-kind camping experience. From Sept. 16 to Nov. 24, weekends will be packed with fall-themed activities, including special Halloween weekends in October. Campers can enjoy activities like fall crafts, campground trick-or-treating, costume contests, site decorating, outdoor movie nights, and more!