Austonia AM
100% Austin news, info, and entertainment, straight to your inbox at 6 a.m. every morning.
In five minutes, you're fully informed and ready to start another great day in our city.
Get connected with our daily update
(Tom Madison)
Six weeks into the federal COVID-19 vaccine rollout, the number of Ausinites who have received a shot—or two—is growing, with recipients reporting immense relief and sharing happy selfies.
---
But it's not all smiles. As many encounter long waitlists, tech glitches and mixed messages in search of a shot, some who have received the vaccine feel guilty.
Austonia spoke to six individuals about their vaccine experience, including how they found their appointments, whether they experienced any side effects and how being vaccinated has affected their lives.
Carly Hatchell, 25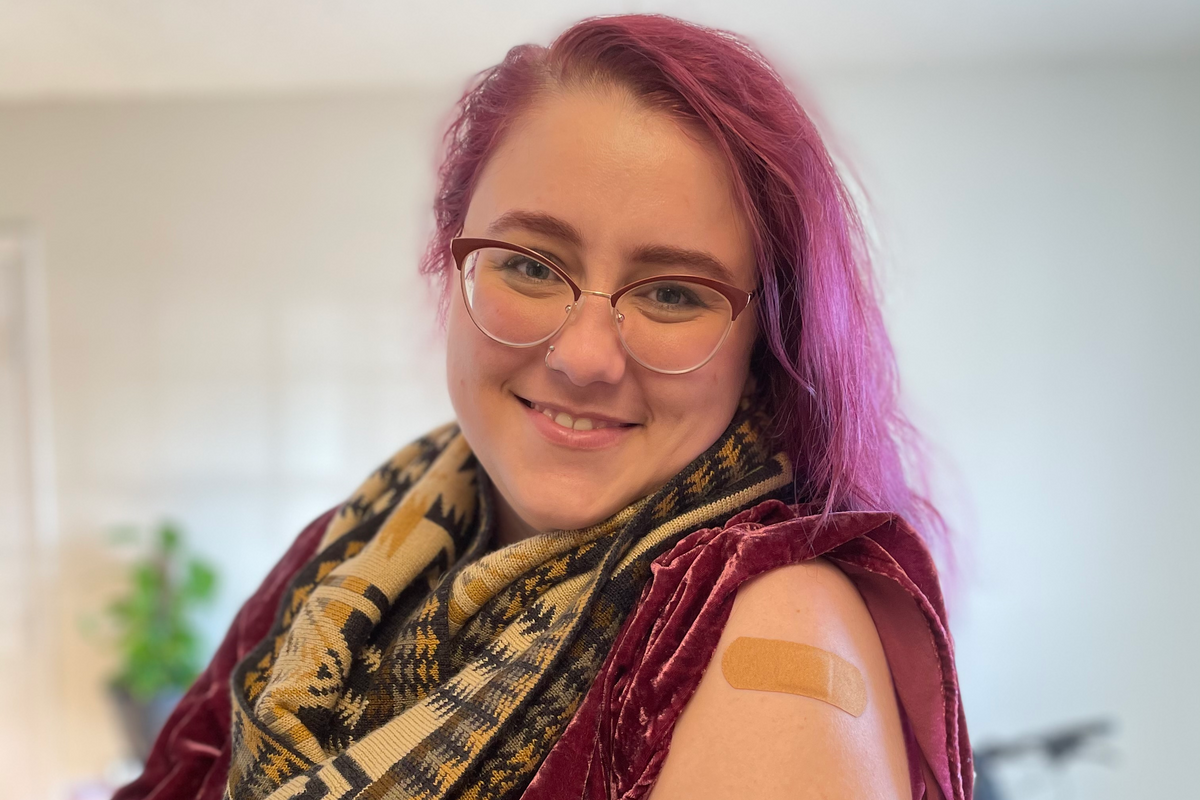 (Carly Hatchell)
Like most early vaccine recipients in Texas, Carly Hatchell is a frontline healthcare worker. As a psychiatric research associate at Dell Medical School and Dell Children's Medical Center, she received her shot from UT Health Austin, the medical school's clinical arm, which was the first provider in Travis County to receive doses from the state.
Hatchell received her first shot on Dec. 18, during the initial week of the rollout, and her second shot earlier this month. "I was very clear on my decision," she told Austonia. "Public health is a big interest to me. I actually served as a contact tracer earlier on in the pandemic."
Other than some soreness in her arm, she didn't experience any other side effects.

Hatchell described her vaccine experience as bittersweet, mostly because although she is now protected most people around her are not. "I have parents (in Houston) who are retired and older, and I know it's really difficult for them," she said. "I kind of wish I could share my dose with them."
Until most people are vaccinated, Hatchell is planning on operating as though she isn't. "I do feel confident that I am at less risk," she said. "But I haven't reduced my precautions just because we don't yet have the data (about long-term protections)."
Tom Madison, 43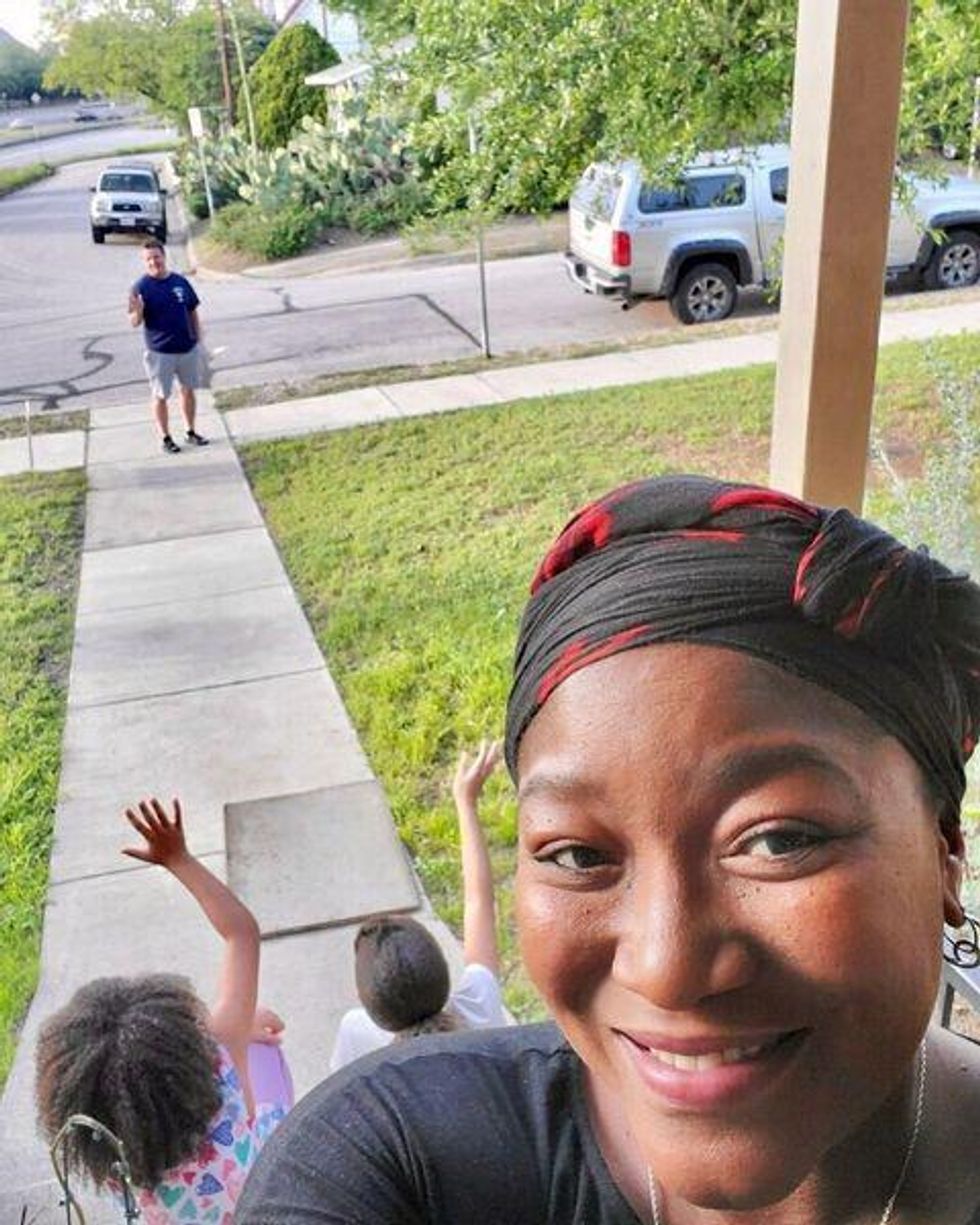 Tom Madison is a lieutenant in the Austin Fire Department and the husband of Austin City Council Member Natasha Harper-Madison, who has lupus and is a breast cancer survivor, putting her at high risk of death from COVID.
Because of Madison's job, where he runs the risk of exposure on every shift, he moved out of his family's home in March. Now that he has received both shots of the vaccine, he feels safer—but is still cautious.
"I'm still staying in the trailer next to the house," he said. "So we're still social distancing from one another because (Austin-Travis County Interim Health Authority) Dr. (Mark) Escott told my wife that we should do it until she gets vaccinated."
In the meantime, Madison has helped administer vaccines at the Delco Center, where Austin Public Health has hosted mass distribution events. "It was a huge operation," he said. "People waited in line for hours. When they go in there, they were so appreciative. It was nice to see."
Nancy Kahn, 64
Nancy Kahn is a nurse who works for a very small company that wasn't able to provide her access to a vaccine. So she began searching for an appointment anywhere she could find one, including a pharmacy in New Braunfels that she heard had one vial—with 10 doses—for healthcare workers. After waiting on the phone for an hour, she snagged a spot at Austin Regional Clinic. "I got lucky," she said.
Kahn's husband falls in the 1B group as someone who is over 65 years old and who has had cancer twice. So far, she has enrolled him in three waitlists. "He's number 3,000 at one place. He's 600 at another place," she said. "At ARC, I don't know what number."
Still, Khan is optimistic. "I've got a sister in Arizona and a brother in Illinois," she said. "There's no talk of 1B (eligibility in those states). So it could be worse."
Stephanie E., 35
Stephanie E., who works for a law enforcement agency with a no-media policy and asked that her last name not be used, was surprised when her employer offered her a vaccine because she has worked from home the entirety of the pandemic. "There was a lot of guilt," she said. "But I'm also 35 weeks pregnant now. It's not likely they were going to give my dose to a teacher or anything, so I went ahead and did it."
E.'s midwife and maternal-fetal medicine doctor told her they couldn't encourage or discourage her from getting vaccinated because of the limited data. But she wasn't concerned. "If Dr. Fauci gets it, then it seems safe," she said, adding that she feels better about her upcoming hospital stay—when she'll give birth—knowing that she has an extra layer of protection.
Now vaccinated, E. hasn't let down her guard. With three kids at home, including an 11-month old, she and her husband continue to be cautious, avoiding visits with even extended family. "They're going to meet two babies at once," she said.
Capri Conlon, 29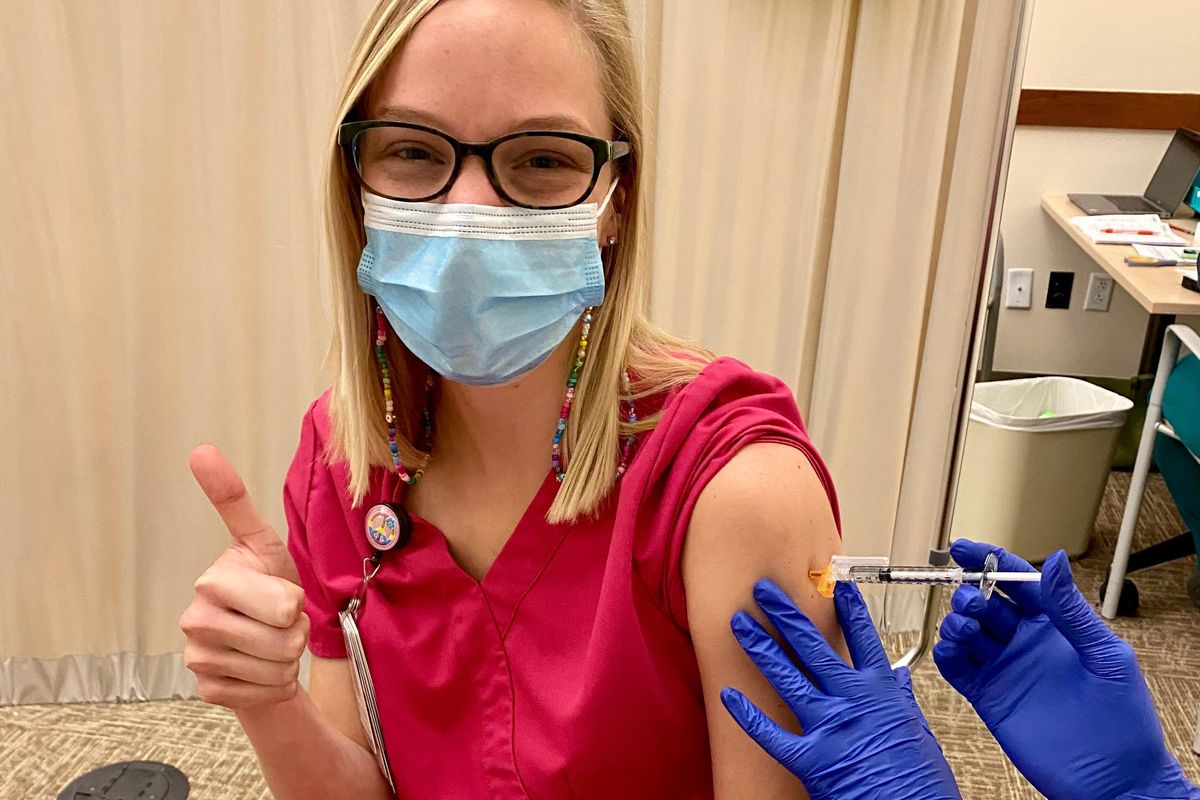 Capri Conlin is a nurse practitioner for Dell Children's Hospital. Last month, her employer sent out a sign-up link to all eligible employees, but Conlin's name was accidentally left off of it. Luckily, it was a quick fix and she received her first shot on the same day as Hatchell, in mid-December. "There's finally a light at the end of the tunnel," she said after receiving her second shot. "It feels surreal."
Conlin's patients are children and most of them are immunocompromised. As a result, she has changed her way of life to ensure she doesn't put any of them at risk of contracting COVID-19.
"Getting the vaccine, it just felt like a big relief," she said. "I just know going into my patients' room I'm not putting them at risk anymore."
Lynne Wiesman, 61
Wiesman is a professor at Austin Community College, where she teaches American sign language interpreting. Before the pandemic, she also worked often as an interpreter in area hospitals.
Although the state of Texas did not include interpreters in group 1A, a local agency successfully advocated for interpreters to be prioritized in Travis County because of their work on the front lines.
As a result, Wiesman was able to make an appointment to get vaccinated after someone shared the number for a triage nurse at ARC on a private FB page for interpreters. "I do anticipate going back to (work in) hospitals," she said.
But first Wiesman needs her second shot, which is scheduled for early February. "They've assured us (there will be enough doses)," she said. "That's the only thing that I have a slight concern about."
Wiesman opted out of taking a photo of herself having received the vaccine. She says she didn't want to rub it in the face of less privileged people who wish to be vaccinated.
(Stubb's Austin/Instagram)
After a long, long year without live music, Austin has waited patiently for a return that has finally come. Festivals are planning returns and even venues that adhered strictly to safety protocols during the pandemic are feeling safe enough to gather again in person.
Starting in just a few short days, you can finally enjoy what makes Austin, well, Austin again. Here are a few of the live shows to look forward to.
Remember to jump on those tickets–Austinites have been missing their live music!
We asked you what you wanted and you told us. More newsletter!
Austonia launched its new and improved newsletter today. You can expect:
100% Austin news, info and entertainment
Sent straight to your inbox at 6 a.m. every morning
In 5 minutes or less, you're fully informed and ready for a great day
Sign up here:
For Marco Silvestrini, gelato takes him back to his childhood when he and neighborhood kids in a small Italian town would end their day at the local gelato shop. It was part of what made some of the best memories for him.
He's since been offering that same experience for the past seven years with his artisanal gelato shop, Dolce Neve, in Austin, alongside his sister and her husband.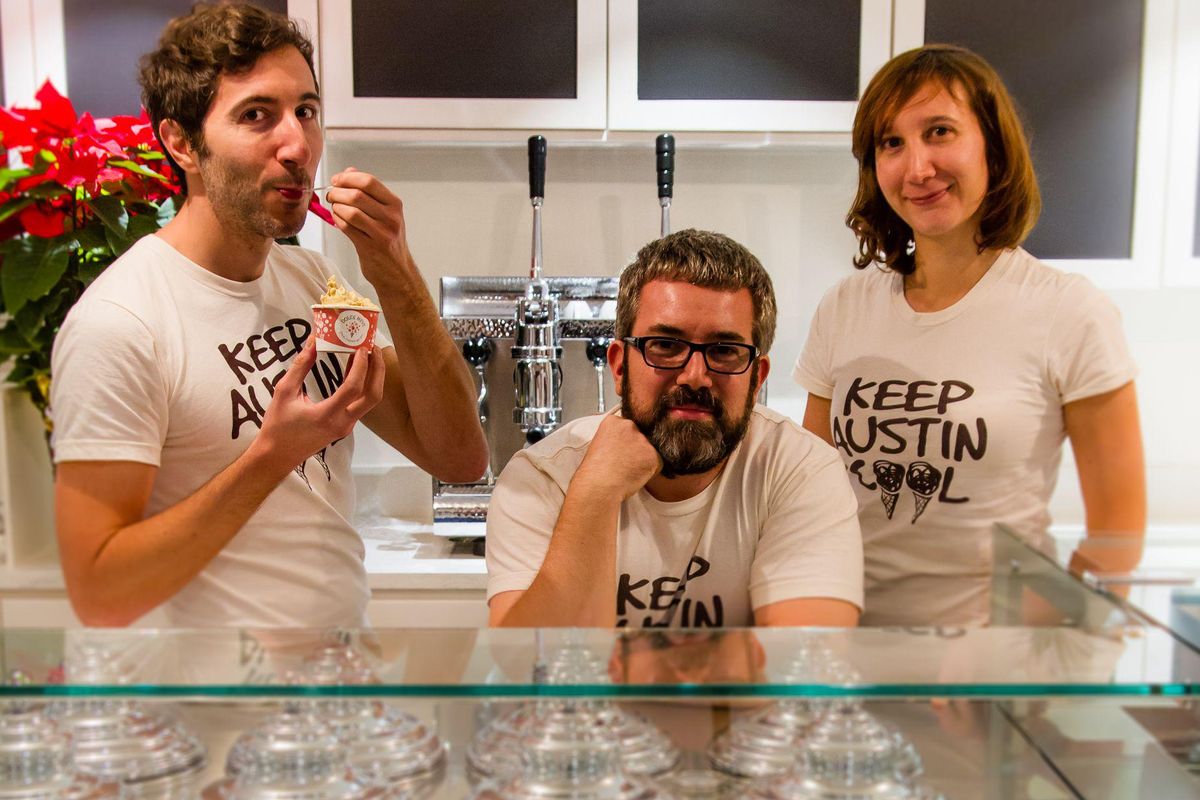 Leo Ferrarese, Marco and Franscesa Silvestrini run Dolce Neve. (Dolce Neve)
While gelato always played a big role in Silvestrini's life, it wasn't in his plans to take on a business with his favorite treat. After a few years in New York working as a management consultant, he felt he was missing out on something. "I decided to take a step back and started thinking, what could... I do to make society better and happier, even just for a moment," Silvestrini said.
He thought back to his childhood and the role gelato played in it and wanted to offer the same experience to Americans.
Once he had the product idea down, it came down to location. Growing up among farmers in a small community in Central Italy, Silvestrini knew he wanted a slower pace of living than New York, so he asked around. The answer he got: "Austin." The only thing he knew about what would become his future home was it had a Formula 1 track.
But after visiting once, he felt a great sense of community he didn't feel in The Empire State. "I felt it was not just a good place for a concept like mine, but also a good place to live because at the end of the day, you cannot just think about your business," he said.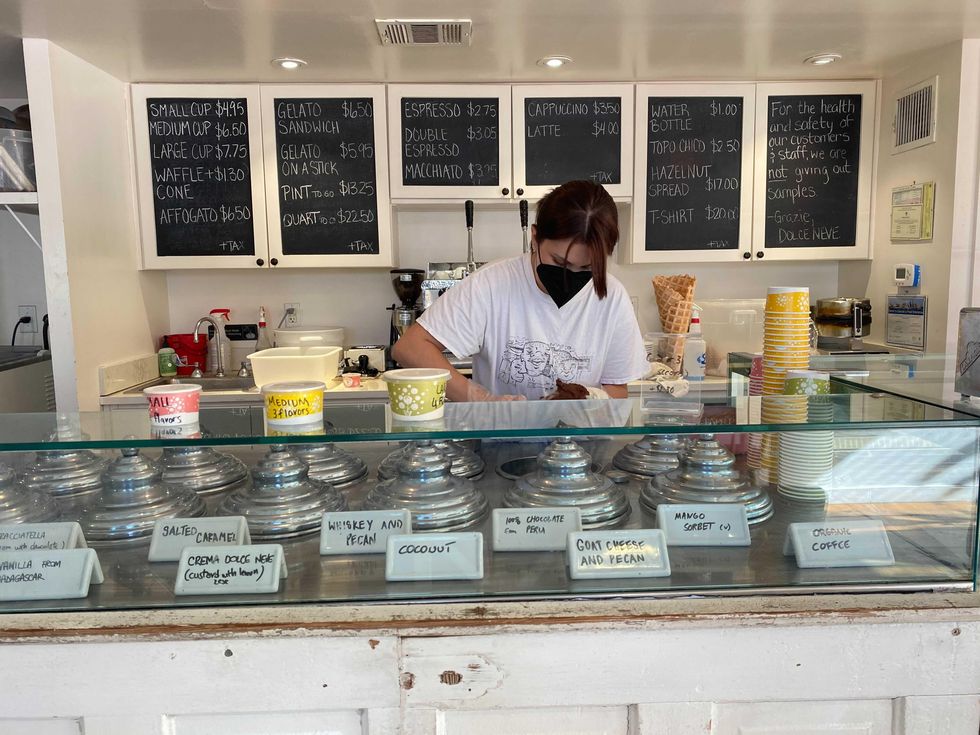 "Dolce Neve" translates to "sweet snow." The shops offers 12-18 flavors at a time. (Dolce Neve)
Similarly, his sister Francesca Silvestrini was experiencing the same feelings while studying for her Ph.D. in Ohio before teaming up with Silvestrini. She went back to Italy to be properly trained in making gelato while Silvestrini focused on the business plan. They brought Leo Ferrarese, her husband, onboard and opened their first shop on South First Street in January 2014. The rest is history.
On the menu, you'll find various traditional and innovative flavors that rotate out. Some of the staples include chocolate, 100% vanilla from Madagascar and salted caramel. Other rotating or seasonal flavors include whiskey and pecan, organic cantaloupe sorbet, goat cheese and pecan, almond custard and tiramisu. They've created over 300 flavors together in the span of the business.
So what's next for the shop? Lately, Silvestrini has been thinking a lot about that. With two locations in Austin, one in Houston—he's just not sure if expanding more is the right move. Maintaining a quality product and good service is of utmost importance that he's not willing to sacrifice.
"In order to be happy, it's not about making money, it's about being an integral part of the community," Silvestrini said. "There have been so many cases in which I think what I did today really made a difference in somebody's life."