Get connected with our daily update
(Tom Madison)
Six weeks into the federal COVID-19 vaccine rollout, the number of Ausinites who have received a shot—or two—is growing, with recipients reporting immense relief and sharing happy selfies.
---
But it's not all smiles. As many encounter long waitlists, tech glitches and mixed messages in search of a shot, some who have received the vaccine feel guilty.
Austonia spoke to six individuals about their vaccine experience, including how they found their appointments, whether they experienced any side effects and how being vaccinated has affected their lives.
Carly Hatchell, 25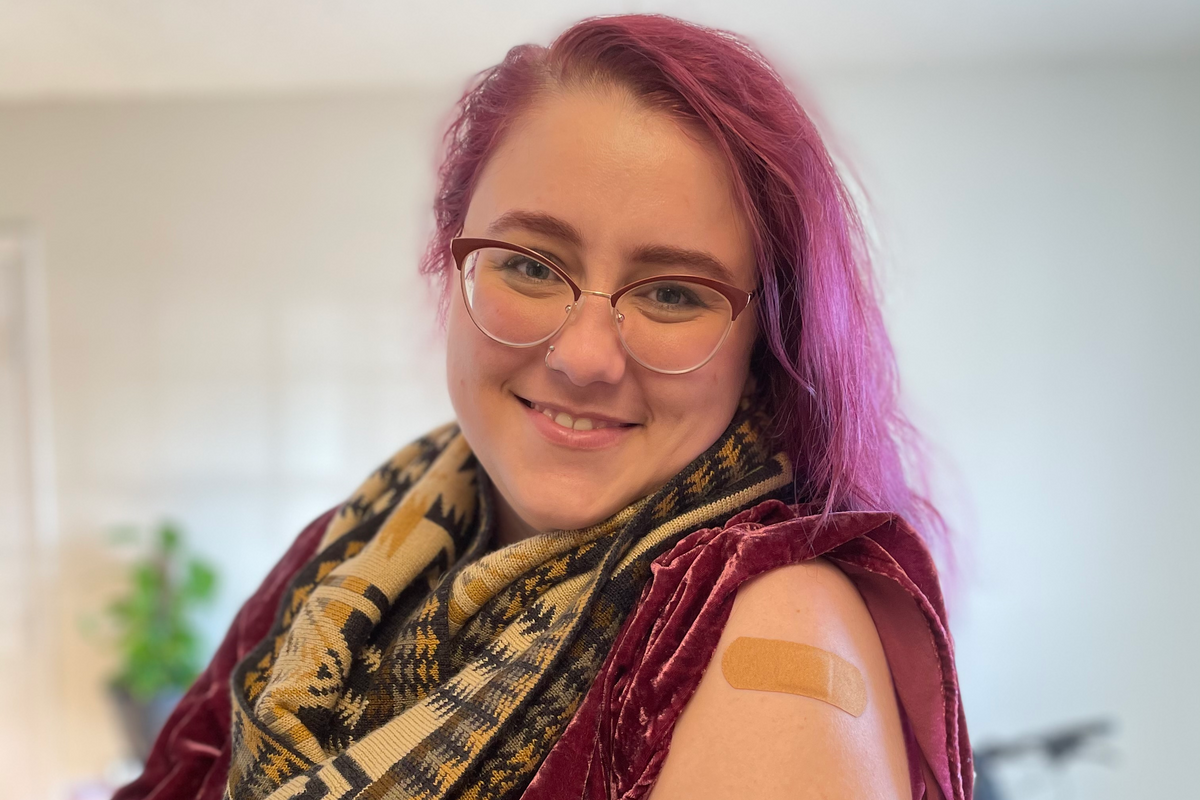 (Carly Hatchell)
Like most early vaccine recipients in Texas, Carly Hatchell is a frontline healthcare worker. As a psychiatric research associate at Dell Medical School and Dell Children's Medical Center, she received her shot from UT Health Austin, the medical school's clinical arm, which was the first provider in Travis County to receive doses from the state.
Hatchell received her first shot on Dec. 18, during the initial week of the rollout, and her second shot earlier this month. "I was very clear on my decision," she told Austonia. "Public health is a big interest to me. I actually served as a contact tracer earlier on in the pandemic."
Other than some soreness in her arm, she didn't experience any other side effects.

Hatchell described her vaccine experience as bittersweet, mostly because although she is now protected most people around her are not. "I have parents (in Houston) who are retired and older, and I know it's really difficult for them," she said. "I kind of wish I could share my dose with them."
Until most people are vaccinated, Hatchell is planning on operating as though she isn't. "I do feel confident that I am at less risk," she said. "But I haven't reduced my precautions just because we don't yet have the data (about long-term protections)."
Tom Madison, 43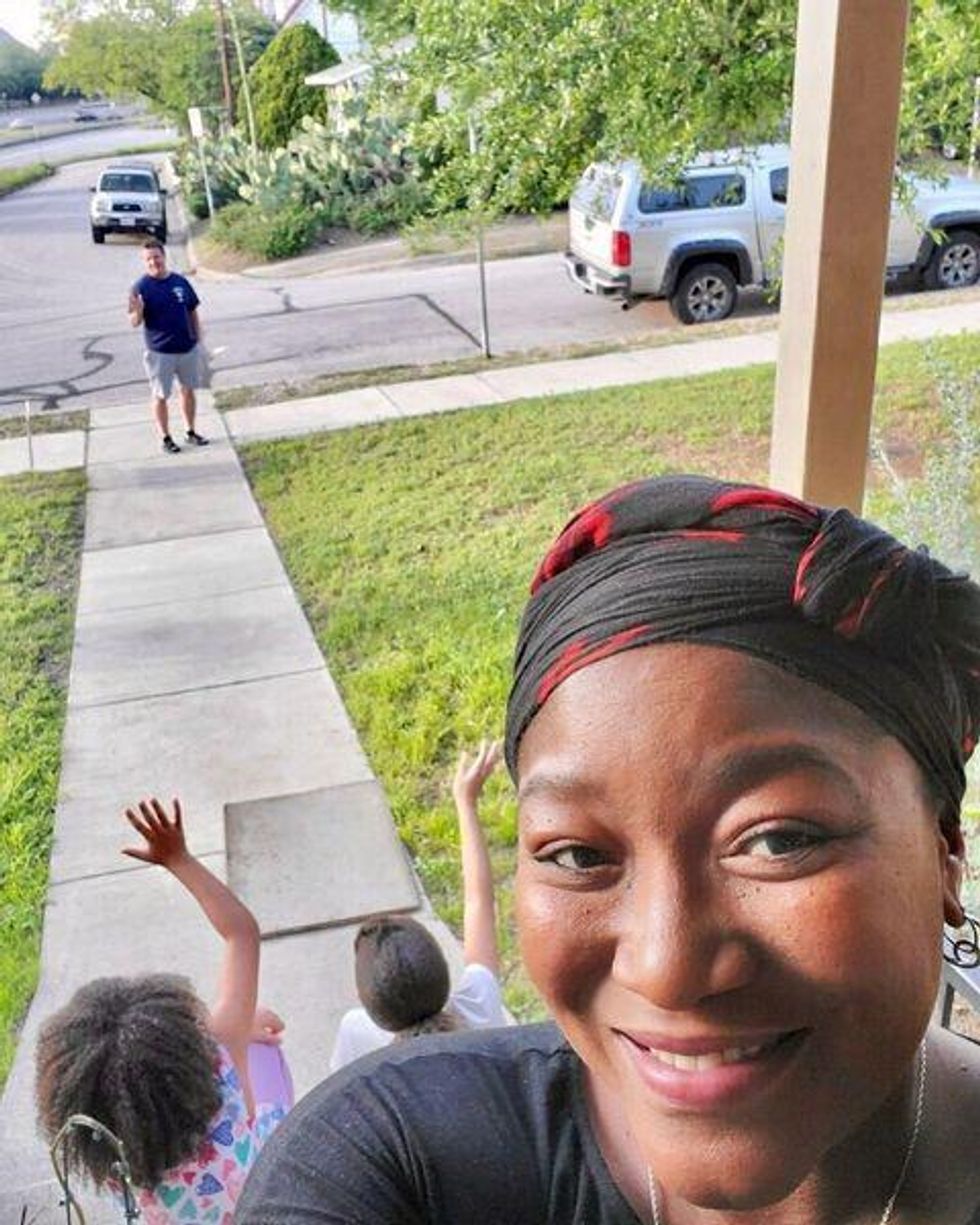 Tom Madison is a lieutenant in the Austin Fire Department and the husband of Austin City Council Member Natasha Harper-Madison, who has lupus and is a breast cancer survivor, putting her at high risk of death from COVID.
Because of Madison's job, where he runs the risk of exposure on every shift, he moved out of his family's home in March. Now that he has received both shots of the vaccine, he feels safer—but is still cautious.
"I'm still staying in the trailer next to the house," he said. "So we're still social distancing from one another because (Austin-Travis County Interim Health Authority) Dr. (Mark) Escott told my wife that we should do it until she gets vaccinated."
In the meantime, Madison has helped administer vaccines at the Delco Center, where Austin Public Health has hosted mass distribution events. "It was a huge operation," he said. "People waited in line for hours. When they go in there, they were so appreciative. It was nice to see."
Nancy Kahn, 64
Nancy Kahn is a nurse who works for a very small company that wasn't able to provide her access to a vaccine. So she began searching for an appointment anywhere she could find one, including a pharmacy in New Braunfels that she heard had one vial—with 10 doses—for healthcare workers. After waiting on the phone for an hour, she snagged a spot at Austin Regional Clinic. "I got lucky," she said.
Kahn's husband falls in the 1B group as someone who is over 65 years old and who has had cancer twice. So far, she has enrolled him in three waitlists. "He's number 3,000 at one place. He's 600 at another place," she said. "At ARC, I don't know what number."
Still, Khan is optimistic. "I've got a sister in Arizona and a brother in Illinois," she said. "There's no talk of 1B (eligibility in those states). So it could be worse."
Stephanie E., 35
Stephanie E., who works for a law enforcement agency with a no-media policy and asked that her last name not be used, was surprised when her employer offered her a vaccine because she has worked from home the entirety of the pandemic. "There was a lot of guilt," she said. "But I'm also 35 weeks pregnant now. It's not likely they were going to give my dose to a teacher or anything, so I went ahead and did it."
E.'s midwife and maternal-fetal medicine doctor told her they couldn't encourage or discourage her from getting vaccinated because of the limited data. But she wasn't concerned. "If Dr. Fauci gets it, then it seems safe," she said, adding that she feels better about her upcoming hospital stay—when she'll give birth—knowing that she has an extra layer of protection.
Now vaccinated, E. hasn't let down her guard. With three kids at home, including an 11-month old, she and her husband continue to be cautious, avoiding visits with even extended family. "They're going to meet two babies at once," she said.
Capri Conlon, 29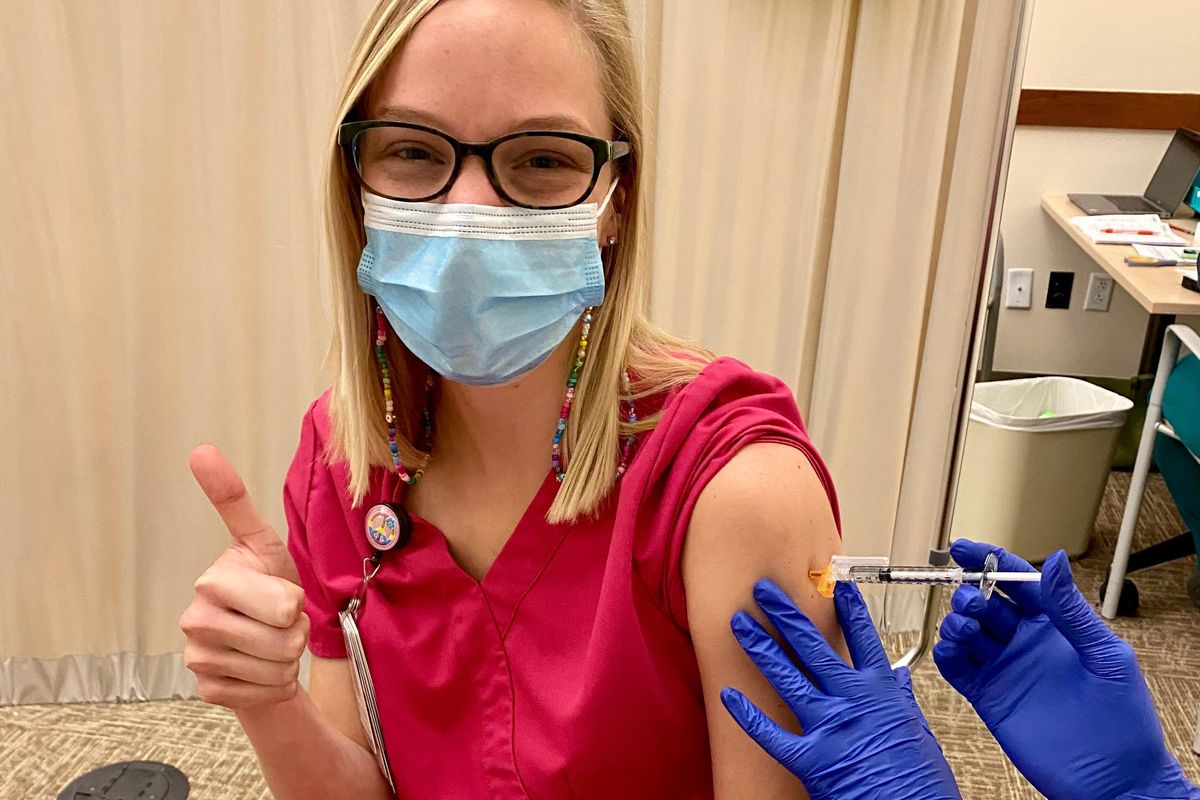 Capri Conlin is a nurse practitioner for Dell Children's Hospital. Last month, her employer sent out a sign-up link to all eligible employees, but Conlin's name was accidentally left off of it. Luckily, it was a quick fix and she received her first shot on the same day as Hatchell, in mid-December. "There's finally a light at the end of the tunnel," she said after receiving her second shot. "It feels surreal."
Conlin's patients are children and most of them are immunocompromised. As a result, she has changed her way of life to ensure she doesn't put any of them at risk of contracting COVID-19.
"Getting the vaccine, it just felt like a big relief," she said. "I just know going into my patients' room I'm not putting them at risk anymore."
Lynne Wiesman, 61
Wiesman is a professor at Austin Community College, where she teaches American sign language interpreting. Before the pandemic, she also worked often as an interpreter in area hospitals.
Although the state of Texas did not include interpreters in group 1A, a local agency successfully advocated for interpreters to be prioritized in Travis County because of their work on the front lines.
As a result, Wiesman was able to make an appointment to get vaccinated after someone shared the number for a triage nurse at ARC on a private FB page for interpreters. "I do anticipate going back to (work in) hospitals," she said.
But first Wiesman needs her second shot, which is scheduled for early February. "They've assured us (there will be enough doses)," she said. "That's the only thing that I have a slight concern about."
Wiesman opted out of taking a photo of herself having received the vaccine. She says she didn't want to rub it in the face of less privileged people who wish to be vaccinated.
Republic Square Park has turned into a Ford-themed fiesta for its Built to Connect pop-up experience, complete with test drives, off-roading and an inside look at the Tesla-rivaling electric vehicles that the motor vehicle company is planning to integrate over the next decade.
The outdoor driving event is free, open to the public and will stay in the park from now until Oct. 24, offering rides on Bronco Mountain, a 0-40 mph zip in the 2022 all-electric Ford F-150 Lightning and a chance to win an original Ford Bronco.
The event kicked off with a panel of speakers, including Austin Director of Transportation Rob Spillar, Ford General Manager Darren Palmer and engineering specialists discussing Ford's goals to make it so that 50% of the vehicles on the road are electric by 2030.
As an eco-conscious city, Spillar said that around 4,000 vehicles, or 22% of the Texas electric vehicle market, as well as over 15,000 plugins lie in Austin, meaning driving electric just got accessible.
"Austin, as you know, is a fast-growing modern city that is committed to protecting the long term health and viability of our communities and strategies that reduce greenhouse gases, mitigate the effects of climate change and improve the drone quality of life here in Central Texas for all of our residents," Spillar said.
And Ford's electric vehicles are putting up some steep competition for newly-Austin-based company Tesla. The new electric Mustang Mach-E and F-150 Lighting offer amenities that used to be exclusive to Musk's brand, such as the BlueCruise self-driving network. The cars also boast a 300-mile range on a single charge, assisted reverse technology and access to the biggest charging network outside of the home.
Plus, Ford's got affordability on its side. The F-150 Lightning starts at $39,974 and the Mustang Mach-E starts at $42,895, while the cheapest Tesla model, the Model 3, starts at $41,990 and averages 262 miles on a single charge.
Speaking of price, the numbers on the electric vehicles may look like a little more than you'd like to pay for your transport, but Palmer promises it will pay off. In addition to a $7,500 tax credit you can earn for your sustainability, you'll never have to buy a pricey tank of gas again.
"Personally, I have not found one customer ever, who would go back to gas so that says something," Palmer said. "I realized, at $51,000, that car outruns every childhood hero car I ever had."
Texas buyers: take note. The Ford Lightning can power your house for three to 10 days, just in case the statewide power grid fails. You can take it glamping with you, so you don't have to leave the comfort of modern life behind, and in a pinch, Palmer said he's even seen a wedding party powered by the truck.
Ford is investing $30 billion into the U.S. market to meet demand by 2025 and the new electric truck already has over 150,000 reservations.
"I think they're going to take off much faster than you expect—they're going to be extremely, extremely popular next year," Palmer said. "With the incentives that are available today, this is starting to become more mainstream and viable for more and more families. We couldn't have done that before, we didn't have the technology, or the technology at that price."
The event is ongoing through next weekend from 12-9 p.m. Monday-Friday and 9 a.m.- 8 p.m. Saturday and Sunday.
The Austin Police Department is searching for a man who is believed to be behind a series of robberies that is "sexual in nature and is escalating."
Three robbery cases that took place in North Austin within a 30-day period are being investigated by police, who report the victims all had similar descriptions for suspects in the case. The suspect is described as a 20-25-year-old Spanish-speaking Hispanic man, approximately 5'3, thin build, recently shaved with black hair. Police say he is known to typically wear athletic clothing and used a knife on each of the victims.
Here's a breakdown of the cases:
1. At 7:56 a.m. on Sept. 22 at the 1600 block of Rutland Drive, a woman was walking alone and returning from her child's school when a suspect walking by inappropriately touched her. The suspect then grabbed her by the arm, threatened her with a knife and demanded "her property."
2. At 8:10 a.m. on Oct. 11 at 1700 block of Colony Creek Drive, a woman was walking to her child's school when a man approached her with a knife and then demanded her personal items. The suspect then said he would return the items in return for sex.
3. At 11:03 a.m. on Oct. 13 at the 9300 block of Northgate Boulevard, a woman was with her child in the laundry room of an apartment complex when a man walked in performing a sexual act. The suspect demanded personal items from the victim, threatening to hurt the victim and take her child.
Police cautioned the public to walk without earbuds, stay alert and report suspicious activity to the police.