Get connected with our daily update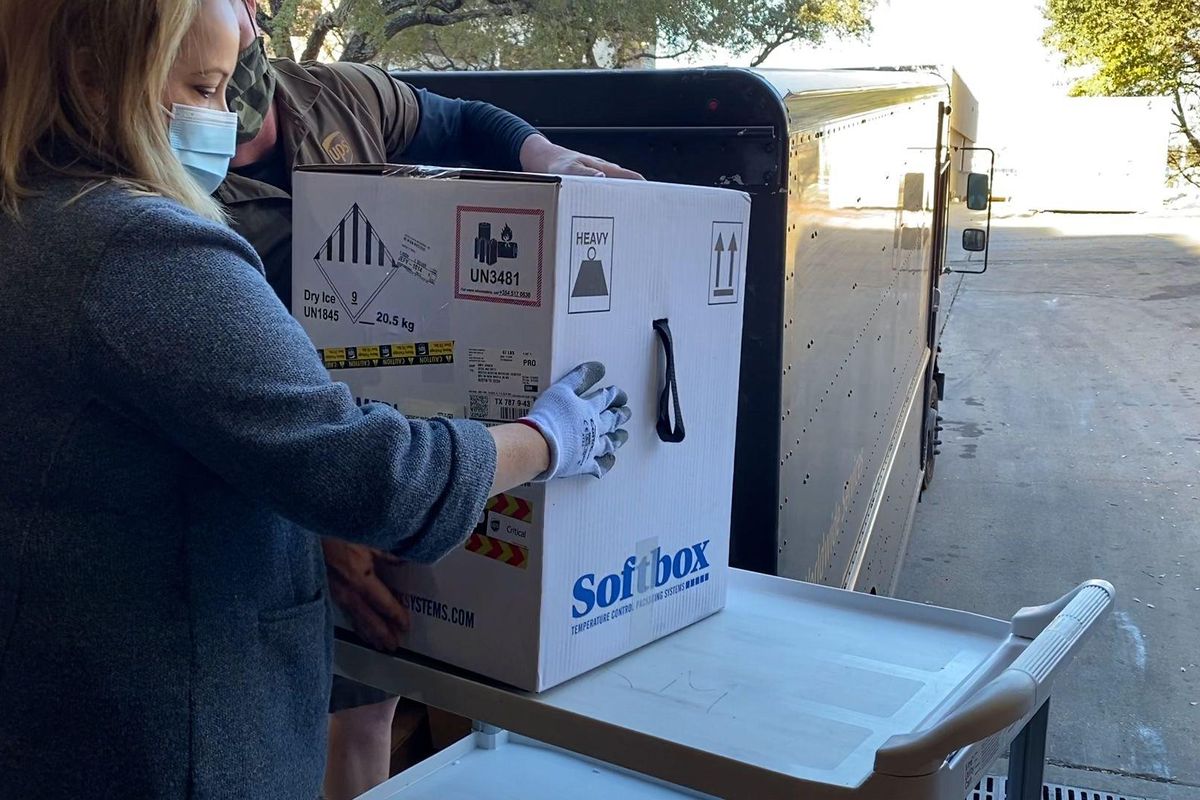 (St. David's Healthcare)
Travis County is set to receive 72,640 doses of the COVID-19 vaccine, or less than half of what it received last week, for the week of April 12 as part of the 18th weekly allocation that will be sent to 24 providers.
---
The state's weekly allocation is smaller due to a reduction of approximately 350,000 doses of the Johnson & Johnson vaccine, according to the Texas Department of State Health Services. The Centers for Disease Control and Prevention told states to expect smaller weekly allocations of the J&J vaccine until a Baltimore plant is authorized to participate in production after it destroyed 15 million doses. Additionally, the J&J vaccine came under scrutiny when multiple people in Colorado had adverse reactions after getting their shots.
Providers for this week's allocation include area private practices, medical clinics and pharmacies, which will receive 100 to 1,200 doses apiece. A full list of providers and how many vaccines they are receiving can be found here.
Although these providers may have doses to administer next week, many are limiting their supply to existing patient waitlists or reaching out to eligible candidates directly. A list of providers with a waitlist can be found here.
Around 28% of the doses will be allocated to hub providers Austin Public Health and the University of Texas at Austin, which will receive 12,000 and 8,190 doses respectively. UT Austin has not been included in the last two weekly allocations despite being designated a hub provider. Seton Medical Center will also receive 2,000 J&J one-shot doses; in recent weeks, the provider has received significantly more doses—11,700 last week—and used them to help stock the weekend drive-thru clinic at the Circuit of the Americas, which is hosted by the Central Texas Vaccine Collaborative.
With this latest allocation, Travis County will have received 756,835 initial or single doses. As of early Friday afternoon, 40% of the county population 16 and older had received at least one dose and 23% were fully vaccinated. The 65 and older population is posting much higher vaccination rates: nearly 70% are partially vaccinated, and more than half are fully vaccinated, according to DSHS.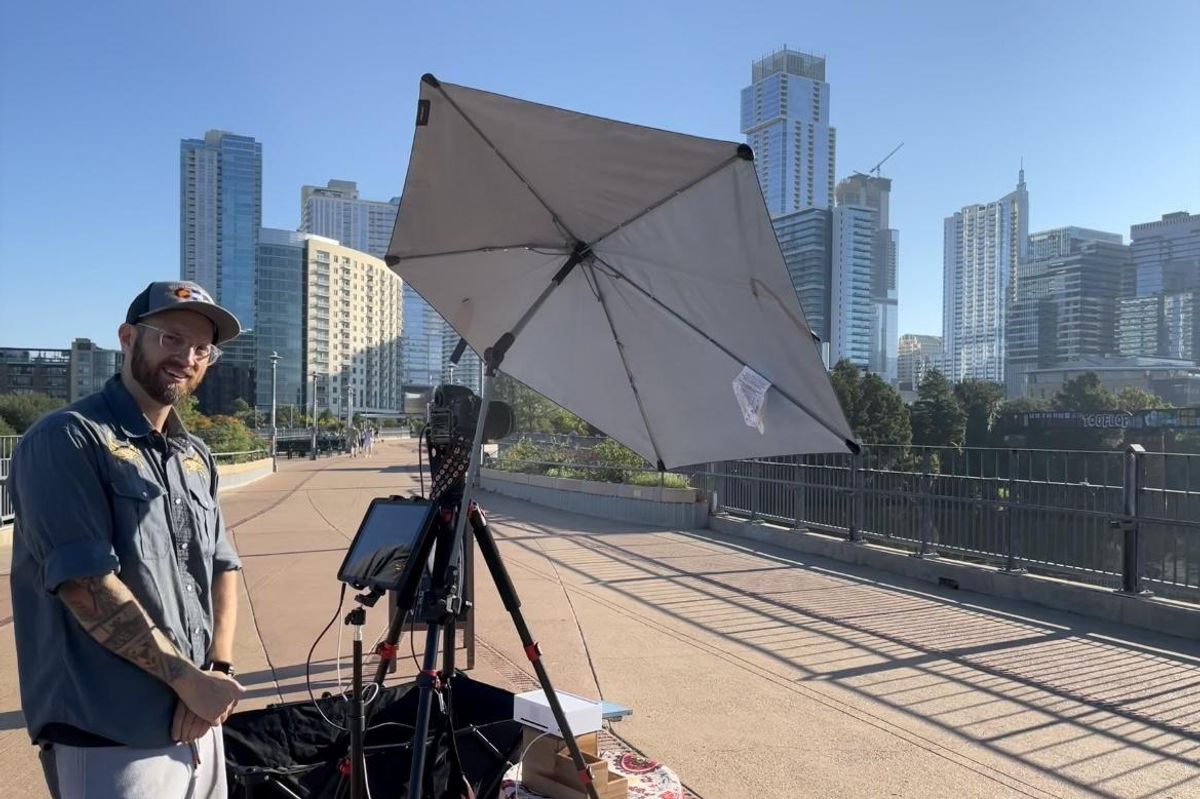 Nicklaus Pereksta says he loves photographing enthusiastic people, and it's why his latest gig offering pictures to people out on Lady Bird Lake's hike and bike trail is going smoothly. He sets up his gear on the Pfluger pedestrian bridge and puts out a sign: Photos, $10.
"Overwhelmingly, this has been a really positive experience," Pereksta said. "I get excited when I wake up in the morning and I can't wait to go to work."
Bikers and joggers are excited about it too. On the pedestrian bridge leading to downtown Thursday morning, a man on an e-bike rode up and posed, wanting more photos.
"I posted the last pictures on Instagram and people loved it. They asked, 'where is this guy?'" the biker told Pereksta. Bashfully, Pereksta, who also photographs landscapes and at weddings and other events, said he was happy to hear that.
Pereksta started these photos about a month ago, after the strenuous runs required in his valet job started causing pain in his legs. And though he has a passion for photography, he wasn't so sure when he started working independently if it would work out.
He felt uncertain about the demand for it and was also worried about having lots of expensive equipment out in the open.
"Then like the first day was nothing but high praise and people are like, this is so awesome. This is great. I've never seen anything like this before. I was like, Wow, this was really good, like positive turnout. So I got encouraged."
Now, he wants to expand and is thinking of contacting the Mueller Farmers Market about how to become a vendor. Still, he'll carry a connection to photographing on the bridge since the word bridge is related to his last name.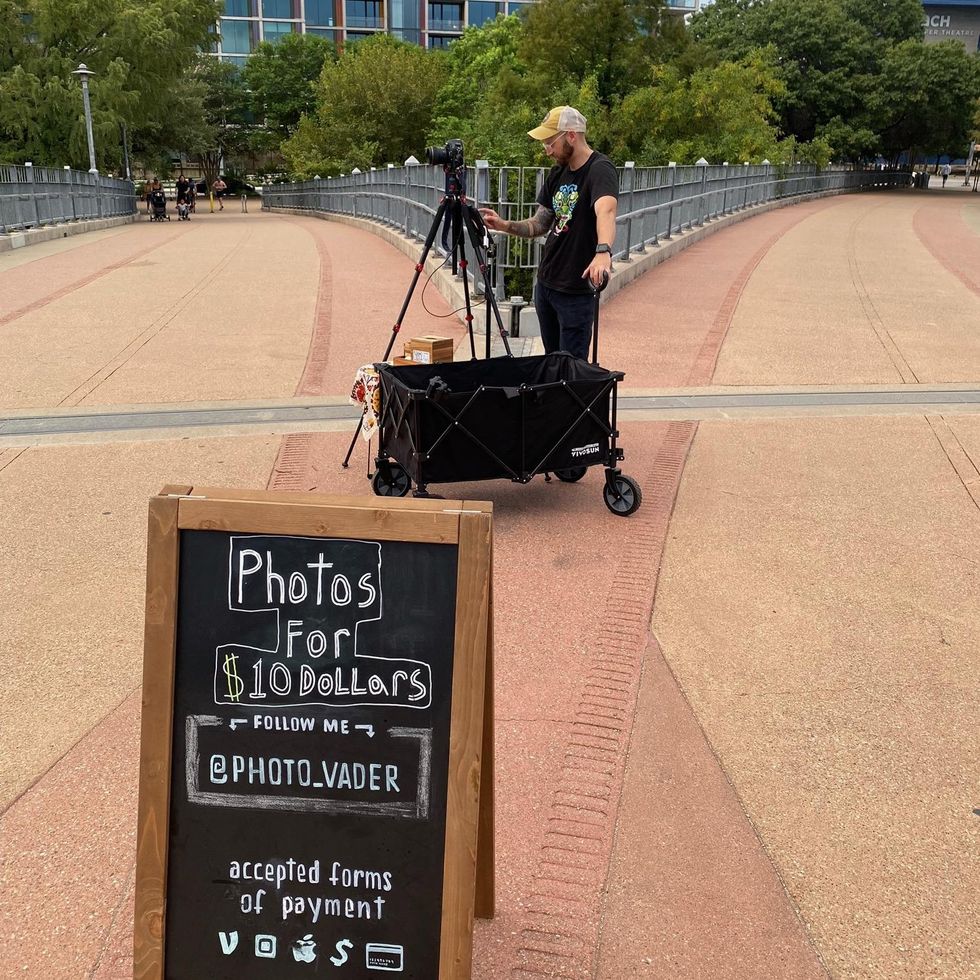 (Dewey C.)
"It's a name my great, great, great grandfather came up with when he was marrying somebody. It's actually quite a romantic name. It means a joining of two bridges," Pereksta said. "So, I thought it was ironic that I'm set up on a bridge. I'm kind of representing my last name right now."
Austonia talked to Pereksta about life in Austin, where he's lived for eight years after living in Boston doing band photography.
What was your first experience with Austin?
I came here to visit some friends and they took me to Barbarella. So we went to Barbarella and I was like, 'wow, this place is great.' And then the restaurants and the food and going to Barton Springs. I was like, 'this is amazing.' Because there's nothing like that in Boston. If you want to go to a natural spring, you got to go to New Hampshire. There's no pools in the city at all. So there's lots of swimming out here.
What do you like best about Austin?
You go to any little quiet bar and there's a band playing that should be like onstage for a sold out show. Yeah, they're playing to 10 people, right? Like, one of the best bands ever and they're playing for 10 people, right? And just little magic moments like that are pretty fun. You just run into little random weird things.
What do you think makes Austin different from other places?
There's no fall.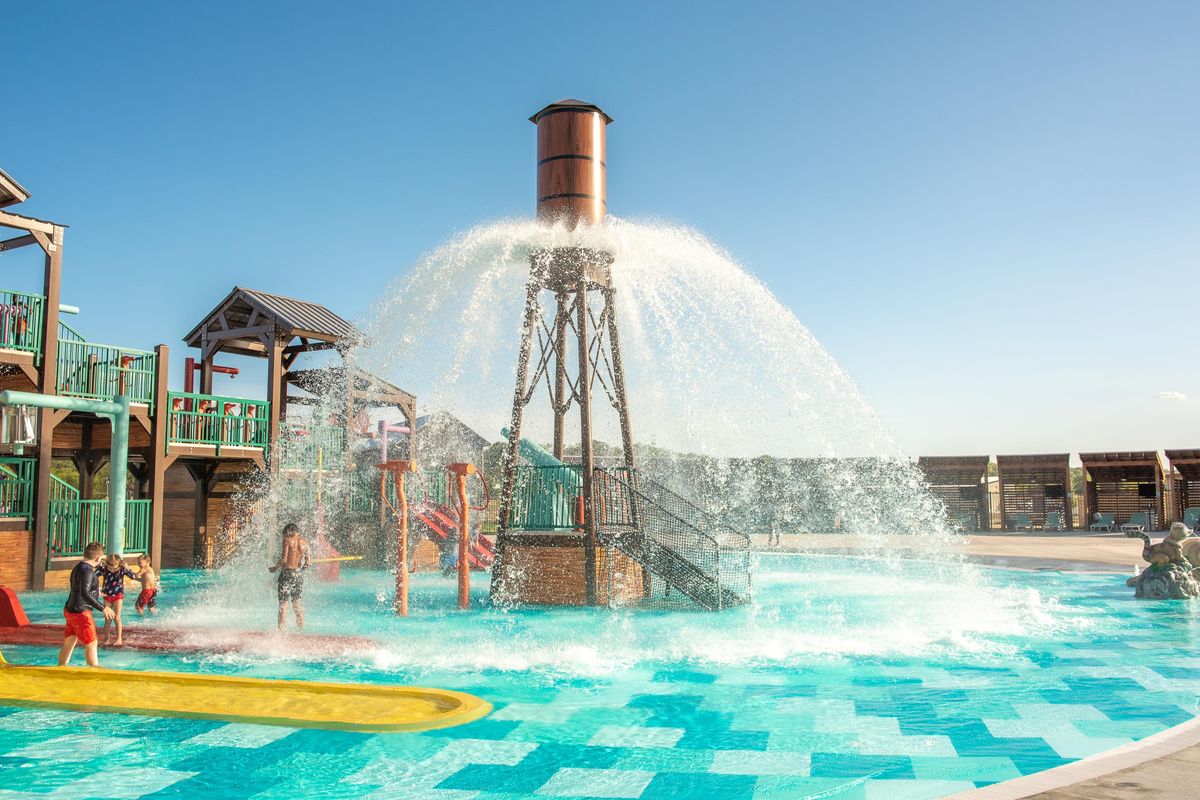 Camp Fimfo Waco
Camp Fimfo Waco, a brand new camping resort, is kicking off football and fall camping season in style! With top-notch amenities, premium accommodations, and 10 weekends of fall fun, there's no better place to have a fall camping getaway, especially if you're a Baylor football fan!
Fall promises to be a one-of-a-kind camping experience. From Sept. 16 to Nov. 24, weekends will be packed with fall-themed activities, including special Halloween weekends in October. Campers can enjoy activities like fall crafts, campground trick-or-treating, costume contests, site decorating, outdoor movie nights, and more!