Get connected with our daily update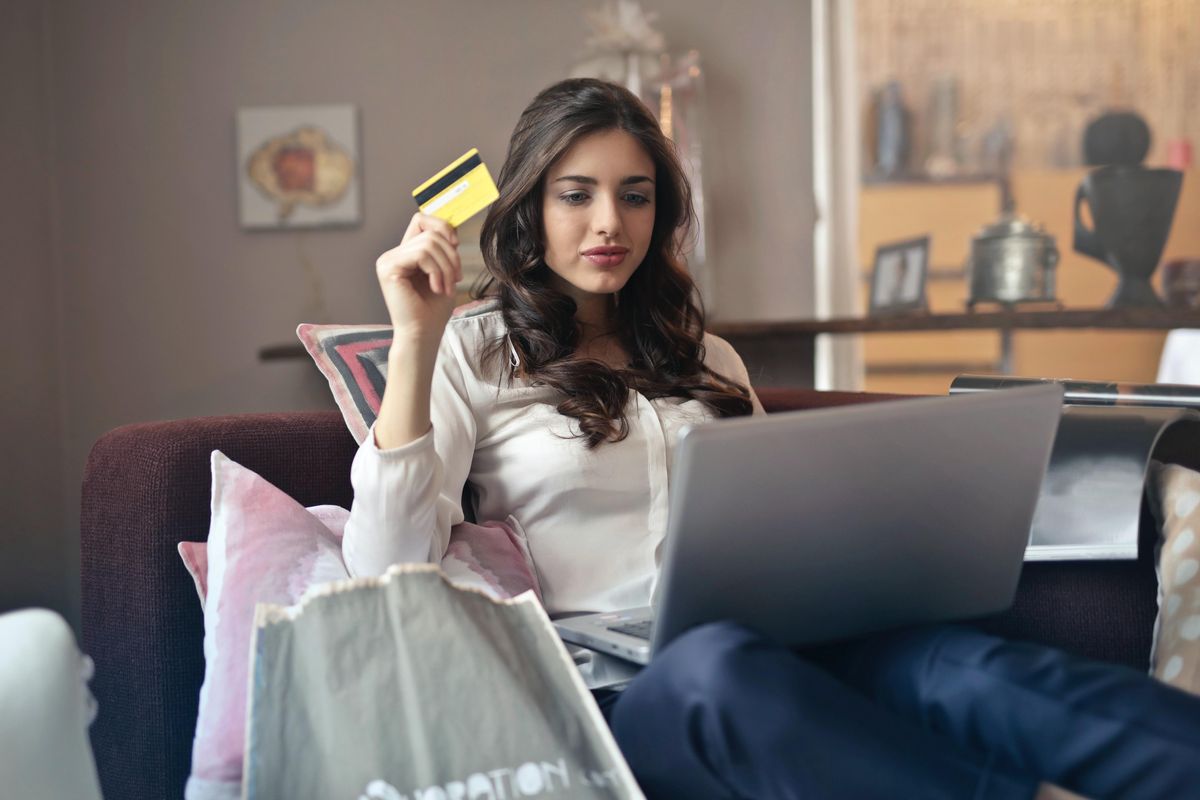 An Austin group is bringing credit to crypto.
The group is known as Sphere DAO (decentralized autonomous organization), and it operates similar to traditional lending where factors like payment history and debt burden are taken into account. Except on their platform, it'll involve aspects such as "wallet scores" that provide credit history and profiles for both lenders and borrowers to view traits like credit limit or interest earned.
---
Co-founder Ryan McNutt, speaking on a Google Meets video call while on a break from SXSW panels last week explained the personal reasons that drew him to the venture.
In a small town in Arkansas, the McNutt family needed a business loan. After trying for a month to build a relationship with a bank, his dad pitched a business and the application was denied. On the way out of the bank, McNutt's dad saw a credit card application, and he used that to start the business that supported the family throughout Ryan's childhood.
"Coming from that background of not having good credit and then trying to figure out a way to still succeed and then seeing this new financial system come about is kind of how this idea came into place," McNutt said. "I was like, we could really do a lot of great things with crypto and provide credit to people who don't have credit already."
Gm! The Microsoft for Startups Founders Hub was a great chance to meet local founders in Austin. Thanks @Microsoft @MSFTnews @msdevpic.twitter.com/t7klcKnNCl

— Sphere DAO (@Sphere DAO) 1647357856
The other co-founder, Christopher Ries, had different routes into crypto.
His introduction came through his cybersecurity background, which involved him in the response to a hack on Sony. North Korean groups wanted to be paid a ransom and eliminate the worry of it being traced back to them, which could be achieved with crypto.
"Having exposure early on in cybersecurity and understanding how crypto was used in ways it shouldn't be was kind of my first exposure," Ries said. He added that it's been a fun ride watching it take on new purposes.
The model involves various revenue streams, including late fees, membership fees and establishment fees. Plus borrower interest rates and liquidity ownership. It's something Ries describes as entirely new.
"There's really no concept of credit in crypto," he said. "There's unsecured lending where you put down collateral similar to a mortgage for a home, you can kind of pull liquidity out as well... but there is no concept of 'hey I'm a web3 builder or creator and I need credit in cryptocurrencies."
But with crypto scams being a major concern—both the FBI and FTC have warned people of suspicious activity to watch out for—Ries and McNutt are ahead on making people feel secure on the platform.
First, everything will be held in smart contracts, where the terms of an agreement are in computer code. They'll be audited by a third party as a first line of defense and will be regularly tested for security. In a memo for potential investors, Sphere outlines potential fraud scenarios they've considered and mitigation plans they have for reducing fraud.
The two are looking forward to what lies ahead for the DAO. This month, they're mainly focused on fundraising. In April, they'll be releasing an alpha and then a private beta. Once those steps are knocked out, they'll go forward with a public beta, possibly launching in Q3.
"I think it's going to be amazing to see what happens a year from now," McNutt said. "Whether it's us or another project, credit is going to come to (decentralized finance) and it's going to come to crypto and I think it's going to help millions of people, if not billions, and it's going to be freaking awesome."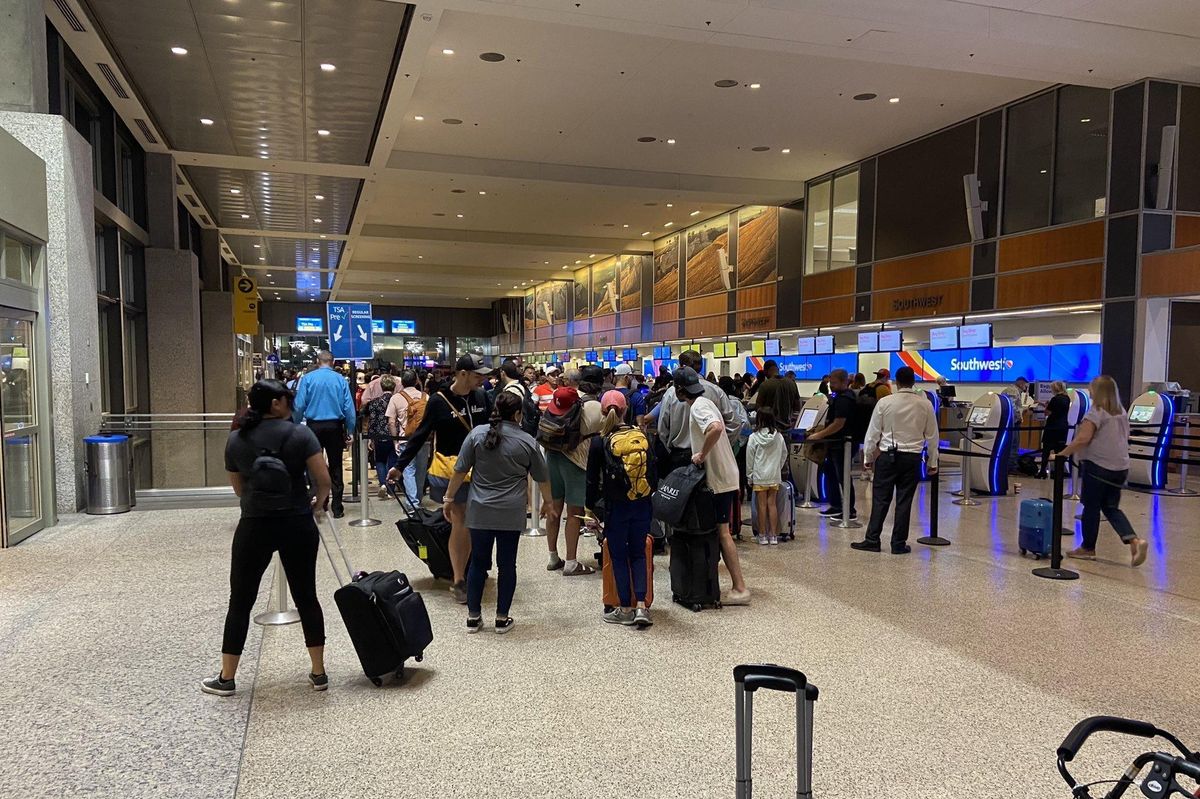 Flyers are less satisfied with the Austin-Bergstrom International Airport than a year ago, a new study shows.
Research firm J.D. Power placed ABIA at No. 15 on a list ranking overall customer satisfaction at large airports, a slip from last year's spot at No. 7. Other Texas airports secured rankings ahead of Austin, with Dallas Love Field at third, Houston Hobby at eight, and San Antonio International Airport at ninth.
Dallas/Ft. Worth ranked eight in the "mega airport" category.
The study examined airports based on the following factors: terminal facilities; airport arrival/departure; baggage claim; security check; check-in/baggage check; and food, beverage and retail.
On a 1,000-point scale, Austin-Bergstrom received 785 points this year compared to its score of 819 in 2021.
Passenger experiences at Austin-Bergstrom have been influenced by population growth in Central Texas, which has brought record traffic and longer wait times at TSA. And a recent power outage at Austin-Bergstrom caused flight delays. Michael Taylor, travel intelligence lead at J.D. Power., said that consumer satisfaction with flying has decreased overall.
"The combination of pent-up demand for air travel, the nationwide labor shortage and steadily rising prices on everything from jet fuel to a bottle of water have created a scenario in which airports are extremely crowded and passengers are increasingly frustrated—and it is likely to continue through 2023," Taylor said.
Bailey Grimmett, a spokesperson for ABIA, commented on the ranking.

"We're grateful that AUS customers continue to rank our airport above average, especially during this year that saw air travel disruption here in Austin and across the globe as airports, airlines and the air travel industry continued navigating the impacts of the pandemic," Grimmett said. "We look forward to delivering near-term and long-term improvements through our Journey With AUS program to improve the passenger experience."
That program is slated to bring a new midfield concourse to increase gates and connect to the Barbara Jordan Terminal through an underground connector tunnel.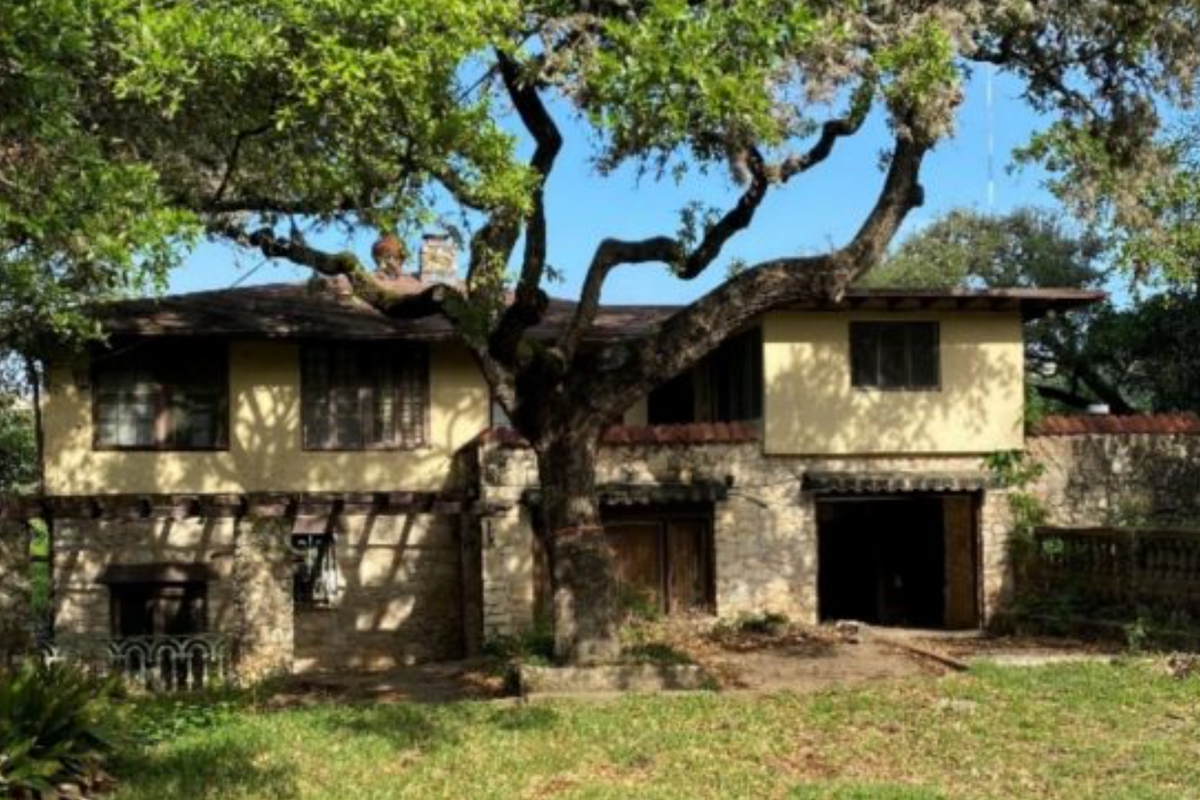 Austin Monitor
By Jonathan Lee
The Planning Commission was split Tuesday on whether to help save an eclectic lakefront estate from demolition by zoning it historic amid concerns over tax breaks and the likelihood that a previous owner participated in segregation as a business owner.
The property in question, known as the Delisle House, is located at 2002 Scenic Drive in Tarrytown. The main house, with Spanish and Modern influences, was built in 1923 by Raymond Delisle, an optician. A Gothic Revival accessory apartment was built in 1946. The current owner applied to demolish the structures in order to build a new home.'
Historic preservationists, for their part, overwhelmingly support historic zoning, which would preserve the buildings in perpetuity. The Historic Landmark Commission unanimously voted to initiate historic zoning in July, citing architectural significance, landscape features and association to historic figures. City staffers recommend historic zoning, calling both structures one-of-a-kind examples of vernacular architecture.
Tarrytown neighbors have also banded together to stop the demolition. Many have written letters, and a few spoke at the meeting. "How could anyone buy this property with the intent of destroying it?" Ila Falvey said. "I think it's an architectural treasure."
Michael Whellan, an attorney representing the property owner, said that the claims made by preservationists are shaky. The buildings are run down, he said, and have had substantial renovations. A structural engineer hired by the owner said any attempt at preservation would involve tearing down and rebuilding – an undertaking Whellan said would likely cost millions.
Whellan also argued that any historical significance derived from the property's association with Delisle and longtime owner C.H. Slator is dubious. "These men are not noted for any civic, philanthropic or historic impact," he said.
What's more, according to Whellan, Slator likely participated in segregation as the owner of the Tavern on North Lamar Boulevard between 1953 and 1960.
A city staffer, however, said she found no evidence to support the claim. "We would never landmark a property where a segregationist lived, or there was a racist person," Kimberly Collins with the Historic Preservation Office said.
Commissioner Awais Azhar couldn't support historic zoning in part due to lingering uncertainty about Slator. "Focusing on that factor is not here to disparage an individual or family. It is not about playing the race card. This is an important assertion for us to consider as Planning commissioners," Azhar said.
Commissioner Carmen Llanes Pulido said that allegations of racism should come as no surprise. "We're talking about white male property owners in the 1950s, in Austin, on the west side – and of course they were racist," she said. But she argued that allowing the house to be demolished based on these grounds does nothing to help people of color who have been harmed by racism and segregation.
The question of tax breaks was also controversial. Michael Gaudini, representing the property owner, said that the tax breaks associated with historic zoning would exacerbate inequality by shifting property tax burdens to less affluent communities. City staffers estimate that the property, appraised at $3.5 million, would get either a $8,500 or $16,107 property tax break annually, depending on whether a homestead exemption is applied.
Commissioner Grayson Cox preferred the commission focus not on tax breaks but on whether the structures merit preservation. "To me, nothing in the historic preservation criteria lists, is this person deserving of a tax break or not?"
Azhar, on the other hand, said he plans to propose a code amendment getting rid of city property tax breaks for historic properties.
The commission fell one vote short of recommending historic zoning, with six commissioners in support and three opposed. Azhar and commissioners Claire Hempel and Greg Anderson voted against.
The odds of City Council zoning over an owner's wishes are slim. Nine out of 11 members must vote in favor, and there have only been a handful of such cases over the past several decades.