Get connected with our daily update
Hot Girl Summer, a term popularized by Texas-raised rapper Megan Thee Stallion in the summer of 2019, is back as vaccinated Austinites take to their newfound freedom and return to the dating scene in what is being called Shot or Vaxxed Girl Summer.
---
For context on the cultural phenomenon of "Hot/Shot/Vaxxed Girl Summer," Megan explains it herself: "It's just basically about women—and men—just being unapologetically them, just having a good-ass time, hyping up your friends, doing you, not giving a damn about what nobody got to say about it," she has said.
That's exactly the energy that Austin will embody as things continue to open up, says 26-year-old North Austinite Aysia Jackson.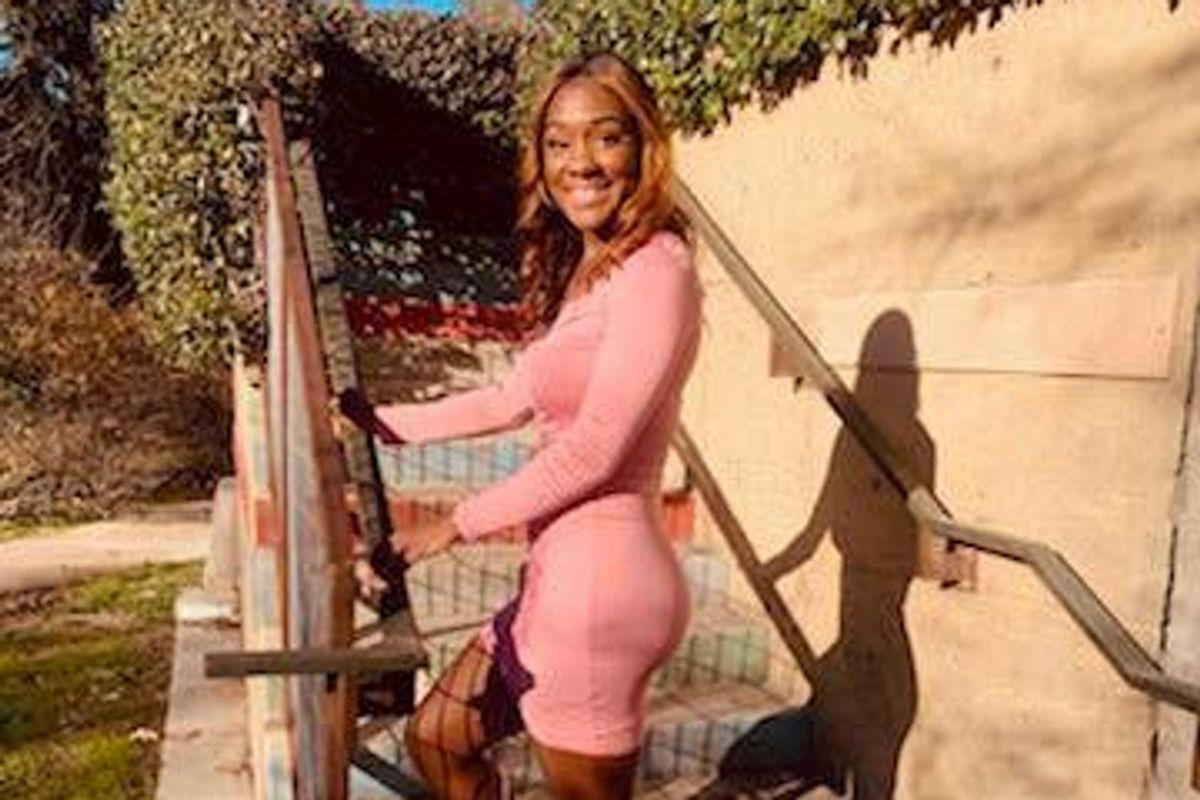 Ayshia Jackson is looking to casually date in-person after trying dating apps. (Ayshia Jackson)
Like many other Austinites with Zoom PTSD, Jackson is eager for more in-person connections instead of online dating. Jackson tried her fair share of dating apps, including Bumble, during the pandemic, but quickly lost interest when she realized they weren't giving her an in-person connection.
"I'm wanting to see something more natural, like if I'm out with the girls or out with some people from work and come across somebody nice," Jackson said. "I want somebody who can match my energy... (so) we'll see where things lead."
Jackson also has to think about her four-year-old son when she's dating. "Being a mom dating is definitely different because I'm not only dating for myself... but also thinking of my son," Jackson said. "Since he is going with his dad for the summer... that opens up a lot of opportunities."
While Jackson is keeping it casual—she's coming off of a not-so-great experience rekindling romance with a college sweetheart— in-person dating is expected to benefit those on the other end of the dating spectrum as well.
Sway, a 32-year-old Faculty Fellow in Nanotechnology at the University of Texas, hasn't had much luck with online dating either after moving from Dallas last year. The social isolation of the pandemic paired with the pressure of his career made it difficult to navigate the minefield of Austin's dating scene, especially when trying to find someone to eventually marry.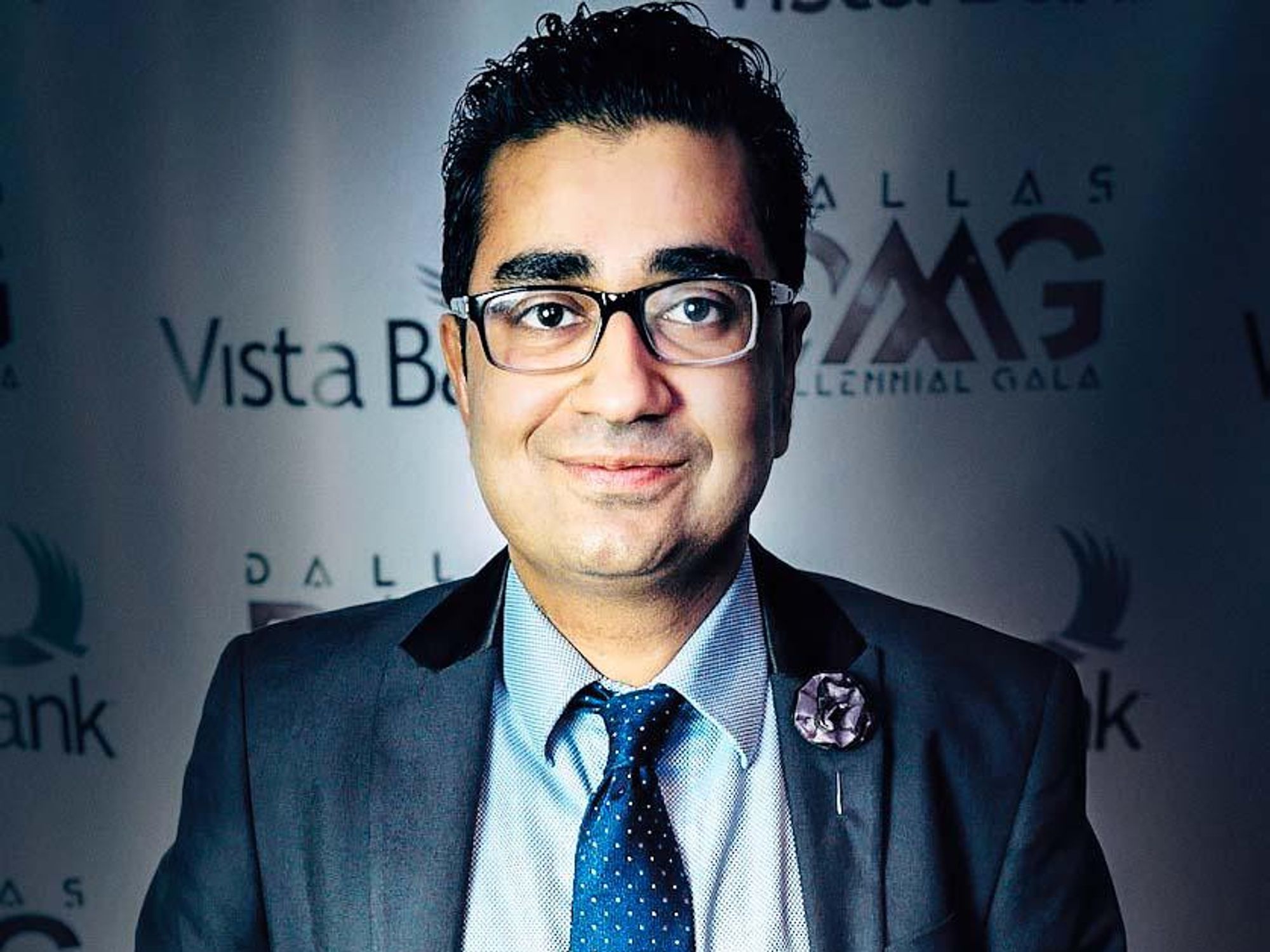 Sway is looking forward to more in-person connections this summer after not-so-great experiences online during the pandemic. (Sway)
"I don't really want to go on useless dates," Sway, who asked his last name not be used, said. "That's not fun anymore. I'd rather focus on quality... where I have this intuitive sense that it might lead to something right."

Sway thought he might have found a solution back in February when he attended an event by Mixmosa, a new Austin-based app that offers seven-minute speed dating rounds located at venues around Austin. The company cites 84% of users who attended an event have given it five stars, which they attribute to Austinites having a "hunger to see people face-to-face."
Although Sway has met many "wonderful women" online dating, he said no resource compares to old-fashioned social interaction.

Like Jackson, he's putting online dating behind him, and he's ready to make new friends and romances alike at events from Austin Anthem watch parties to the city's vibrant art scene.
"Lately I've been trying to do more organic stuff," Sway said. "I've been actually talking to lots of young people and not just exclusively looking for romance. If I meet somebody interesting... we can kind of organically figure out that we might want to go out."
Jackson and Sway may have different goals, but they're both joining the melting pot of Austin dating culture at a time when tickets are selling out everywhere, vaccinated Austinites are peeling off their masks and residents around the city are getting back out there. Let "Shot Girl Summer" begin.
After months of speculation, a new report says political personality Beto O'Rourke is mulling a run for Texas governor that he will announce later this year.
Sources tell Axios the former congressman is preparing his campaign for the 2022 election, where he will likely vie for the position against incumbent Gov. Greg Abbott. The only other candidate that has announced he will take on Abbott for governor is former Texas GOP Chairman Allen West—no Democrats have announced they are running as of yet.
"No decision has been made," Axios reports David Wysong, O'Rourke's former House chief of staff and a longtime adviser, said. "He has been making and receiving calls with people from all over the state."
A new poll from The Dallas Morning News and University of Texas at Tyler shows O'Rourke is narrowing the gap between himself and Abbott's prospects for governor. In the poll, 37% said they'd vote for O'Rourke over Abbott, while 42% said they'd vote for Abbott.
Abbott has been in the hot seat due to his handling of COVID-19 and the signing of landmark legislation into law, including new abortion and voting rights laws; 54% of poll respondents voted they think the state is headed in the "wrong direction." Still, Texas hasn't had a Democrat as governor since the 90s.
O'Rourke's people-focused approach to the 2018 Senator race, which he lost to Sen. Ted Cruz, gave him a widespread following and many hoped he'd throw his hat into the ring since he said he was considering it earlier this year.
"We hope that he's going to run," Gilberto Hinojosa, the state chair of the Democratic Party, told Axios. "We think he'll be our strongest candidate. We think he can beat Abbott because he's vulnerable."
Austin rapper Jordi Esparza may not have won the 2021 Red Bull Batalla, the world's largest Spanish freestyle rap competition, but for a spirited two rounds, the 22-year old Mexican native looked like he had every right to.
On Saturday evening in Los Angeles, the event itself looked like Cobra Kai meets Star Search with graphics adding a very Batman Beyond aesthetic. Over a dozen rappers hoping to represent the U.S. in the international round of the competition took to the stage with in-your-face jabs at accents, sexual orientation and odors, among other things.
This was Esparza's second rodeo; he had placed third at the 2020 National Finals, automatically securing him a spot this year.
However, things were different this year. He was not nervous about the contest. Unlike in 2020, when he made his Red Bull Batalla debut, the anxiety of the event led him to "feeling so bad."
Affecting a casual calm, the locally-based landscaper said he just felt "so relaxed, so happy" and primarily wanted to "enjoy everything."
Choosing his first-round opponent, Esparza, whose stage name is Jordi, elected to go against LA-based Boss.
Esparza freestyled an attack on his opponent's weight and cholo style of dress.
Boss—bracketing his Latin freestyle with English appeals to the crowd—mocked Jordi's lack of education, made fun of how clean Jordi's shoes looked and suggested that Jordi just came back from a Footlocker.
That first round went to Jordi.
But his next opponent Eckonn would prove to be his undoing.
Eckonn compared Jordi to Hannah Montana, while Jordi soulfully explained that he had learned from the best.
Esparza's verbal dexterity is matched by a rattling rhythm and a game face that is as mawkish as it is mockish. The overall effect is that of an underdog with bite.
Eckonn beat Esparza in that round with the overall championship going to Palm Beach-based rapper Reverse.
However, Esparza was just happy to be there. He recently told Austonia going to the finals again was a dream come true—a pinnacle that he said he won't know how to top.
With his nimble jabs and sneaky prowess, honed from pop culture and the swagger of a young working man hungry to be more, Jordi Esparza is just getting started.