Get connected with our daily update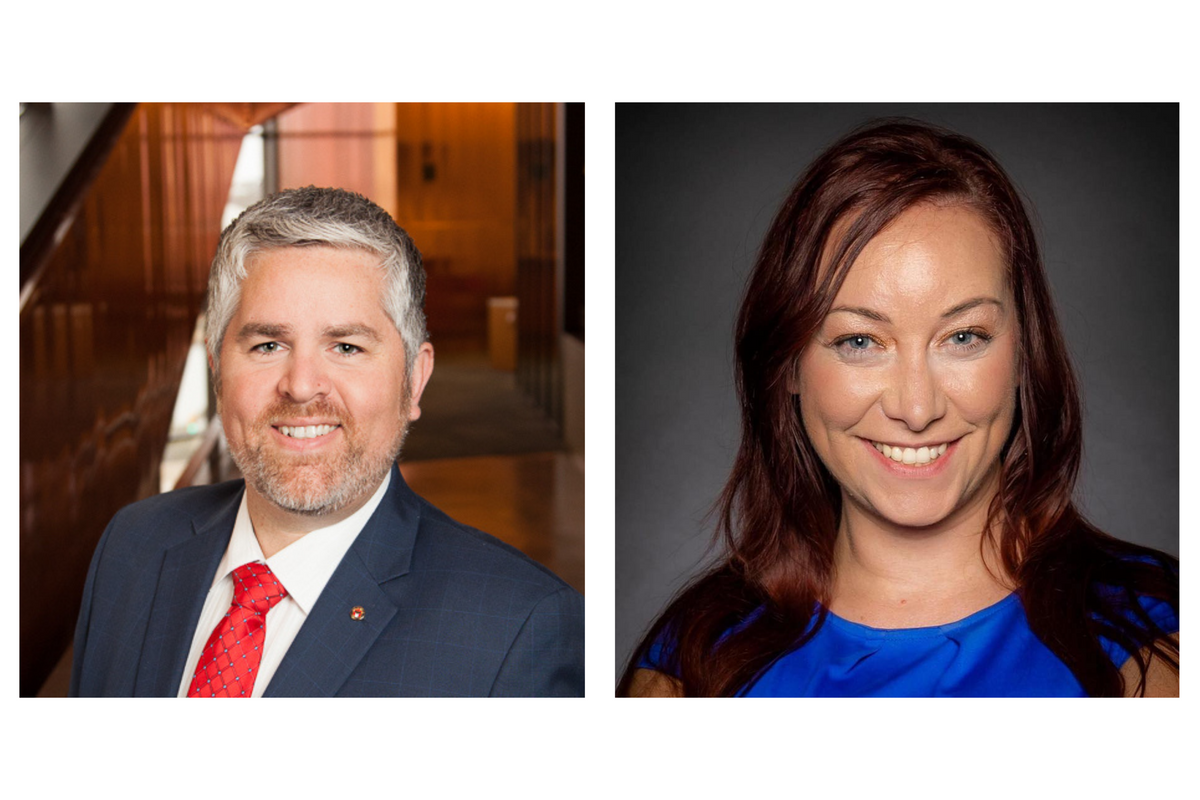 This story was updated at 11:30 p.m. Tuesday with the final results from Travis County and at 2 p.m. on Wednesday with the final results from Williamson County.
With all votes tallied, Council Member Jimmy Flannigan is headed to a runoff against his opponent, Mackenzie Kelly, in the race for his District 6 seat on Austin City Council.
---
Flannigan led the race, with 40.22% of votes. But he needed 50% to avoid a runoff.
Kelly, one of three challengers, received 33.4%.
Jennifer Mushtaler and Dee Harrison—who, like Kelly, ran on platforms in opposition to Flannigan's stance on police reform, homelessness and Project Connect—had 19.11% and 7.26% of the vote, respectively.
District 6, which includes parts of northwest Austin, is one of five of Austin City Council's 10 seats up for election this year. In his next term, Flannigan will be tasked with the ongoing rewrite of the city's land use code, making further cuts to the Austin Police Department's budget, and—with voter approval of Proposition A—implementing the $7.1 billion Project Connect transit plan.
As a council member, Flannigan has supported all of the above initiatives. His platform included plans to address the pandemic, Austin's affordability crisis, traffic congestion and public safety reform.
Flannigan has proposed replacing the police chief role with a system modeled after the city's 10-1 structure, in which five commanders represented different regions of the city and a civilian police commission would direct the Austin Police Department.
Flannigan also voted to overturn the city's camping ban.
"Austin service provides concur that criminalizations creates barriers to accessing necessary services to get folks experiencing homelessness into housing, while also adding costs to the criminal justice system," he told Austonia last month.
Flannigan outraised his opponents by a wide margin, with around $167,000 in donations, according to the latest round of campaign finance reports.
Harrison recently retired from a career in emergency management at various local and state agencies. She opposes the current council's push to reimagine public safety by reallocating police funds to other city services as well as the Project Connect transit plan.
Harrison raised $2,450 in political contributions.
Kelly is a client care manager who ran against Flannigan in 2014. She also opposes recent cuts to the Austin police department budget and the decision to overturn the camping ban.
"This was a knee-jerk reaction by the city with no solid plan in place to address homelessness as a whole," she recently told Austonia.
Kelly raised $64,0000 in political contributions and was endorsed by local Republicans, such as Travis County GOP Chairperson Matt Mackowiak and former Austin City Council Member Ellen Troxclair.
Mushtaler, a physician and small business owner, ran on a platform that included reinstating the camping ban, fully funding law enforcement and prioritizing neighborhoods in the land use code rewrite process.
Mushtaler raised $40,000 in political contributions.
Travis County saw record turnout this election, with 35,354 District 6 residents casting a ballot in this year's election, compared to 27,599 in 2016.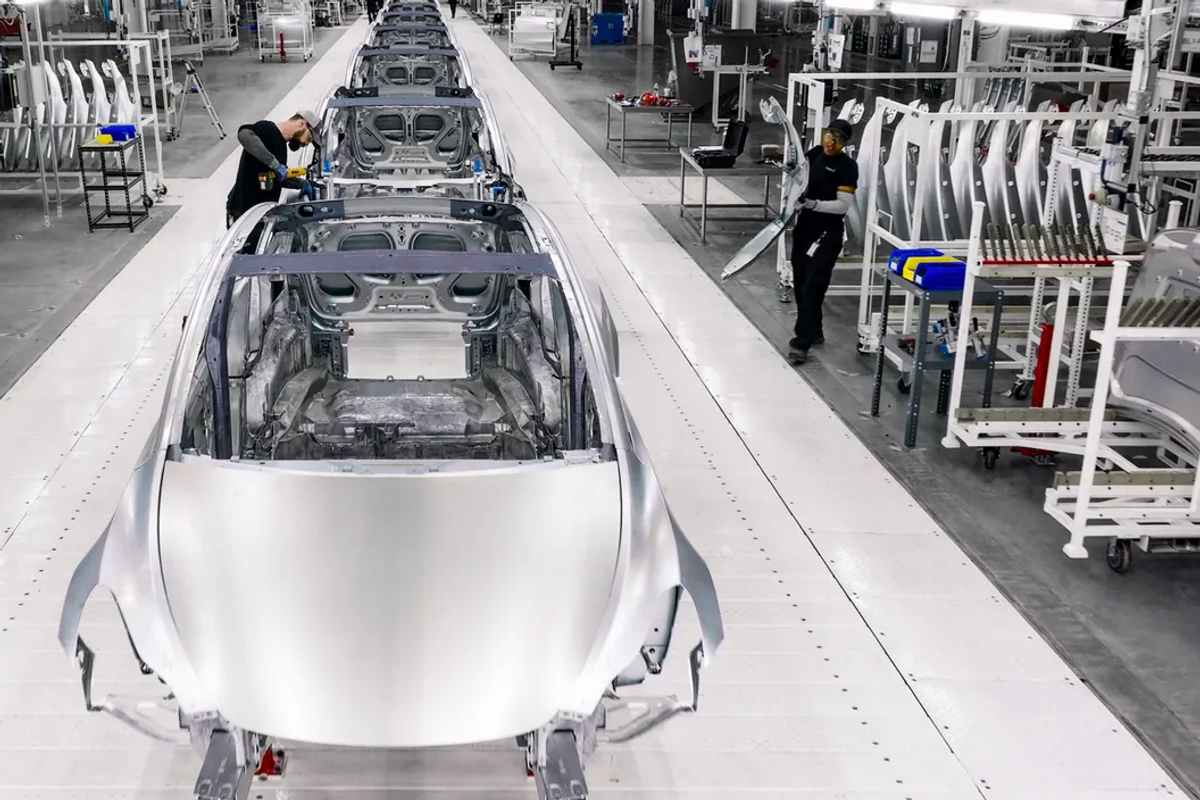 Giga Texas, the massive Tesla factory in southeast Travis County is getting even bigger.
The company filed with the city of Austin this week to expand its headquarters with a new 500,000-square-foot building. The permit application notes "GA 2 and 3 expansion," which indicates the company will make two general assembly lines in the building.
More details about the plans for the building are unclear. The gigafactory has been focused on Model Y production since it opened in April, but the company is also aiming for Cybertruck production to kick off in mid-2023.
While there is room for expansion on the 3.3 square miles of land Tesla has, this move comes after CEO Elon Musk's recent comments about the state of the economy and its impact on Tesla.
In a May interview with Tesla Owners Silicon Valley, Musk said the gigafactories in Berlin and Austin are "gigantic money furnaces" and said Giga Texas had manufactured only a small number of cars.
And in June, Musk sent a company wide email saying Tesla will be reducing salaried headcount by 10%, then later tweeted salaried headcount should be fairly flat.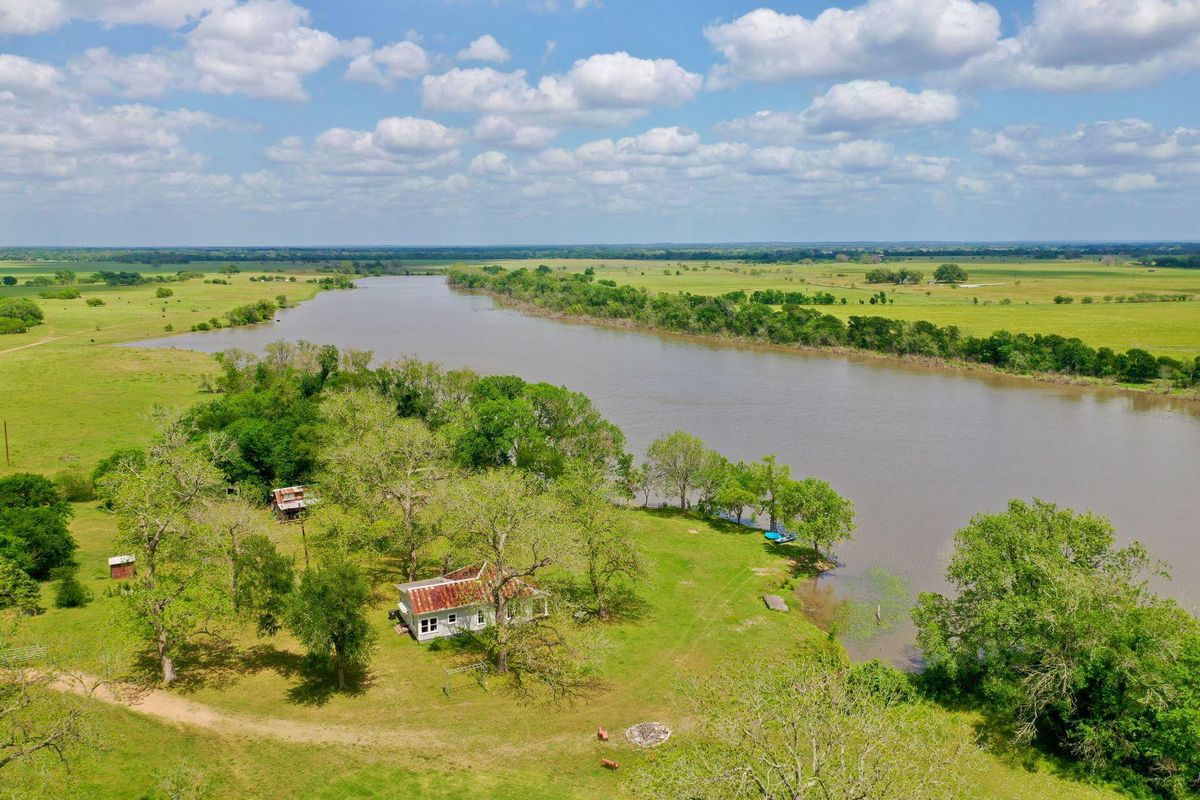 It's been a record-breaking hot summer already and Austin still has a few months of heat to weather. But the heat doesn't have to be so bad if you've got a swimming hole in your backyard, like these three ranches.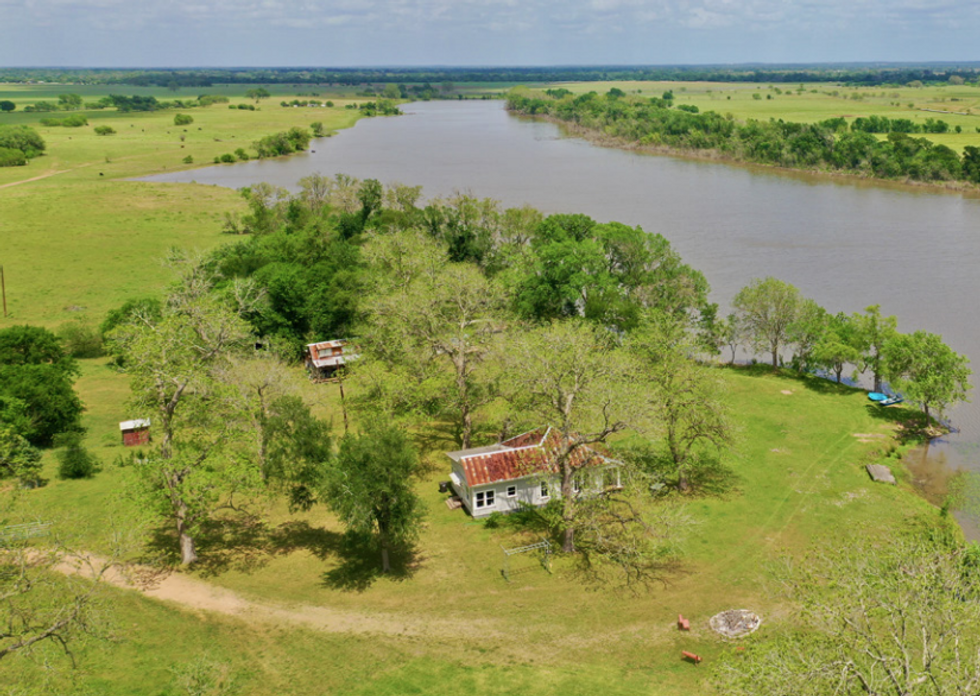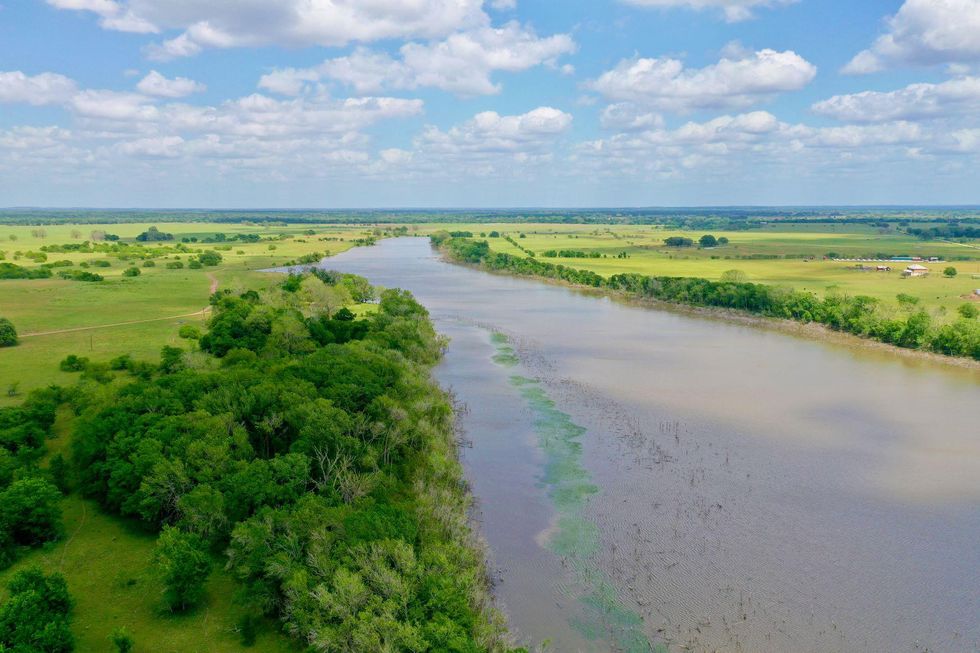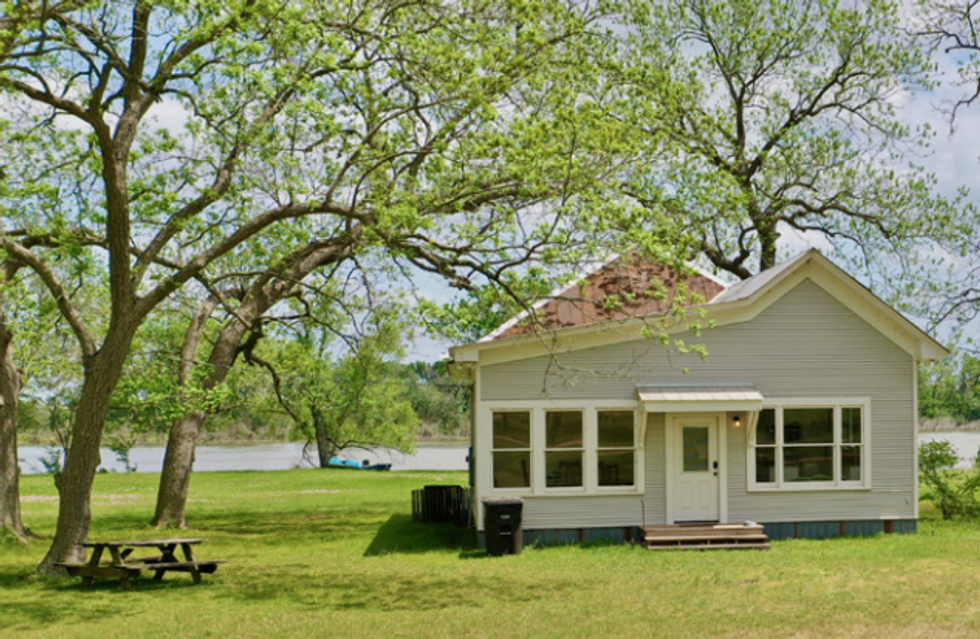 You'll have to leave city limits if you're looking for a proper ranch property like 417 Acres Shipp Lake Ranch, aptly named for its acreage. The property comes built out with three farmhouses, one of which has bedrooms and two bathrooms and two of which have two bedrooms and one bathroom. The nearly untouched property, which surrounds the 100-plus-acre Shipp Lake, has remained in the same family since the early 1900s and gives you picturesque views for the making of a dream home. In fact, the previous owners ran a water ski camp on the property.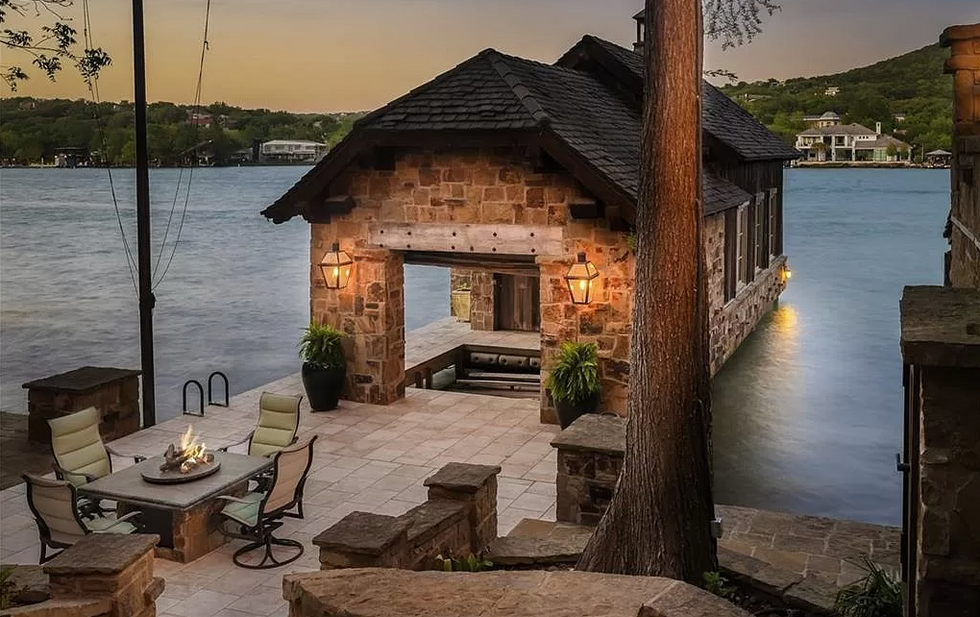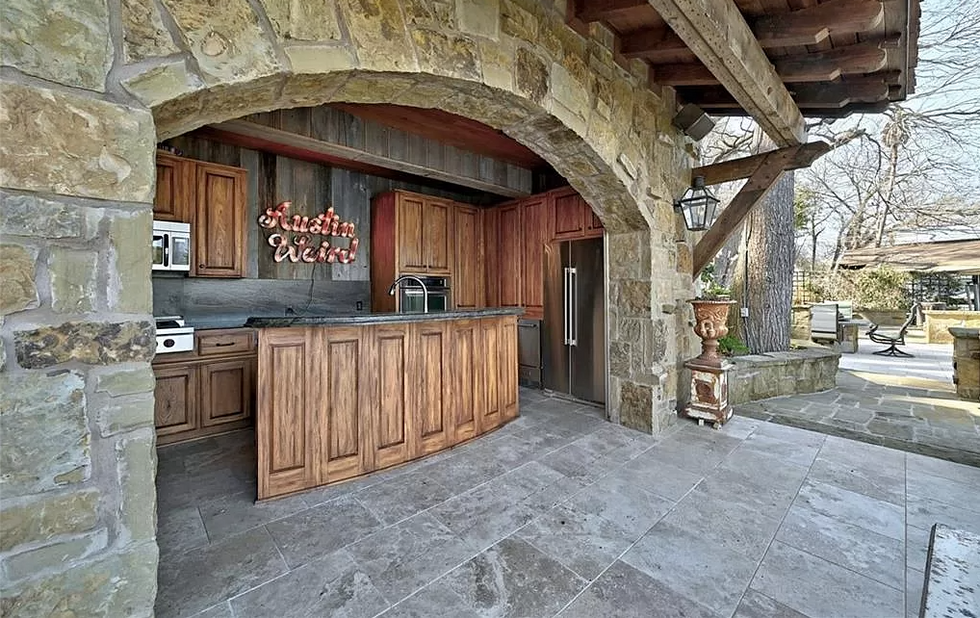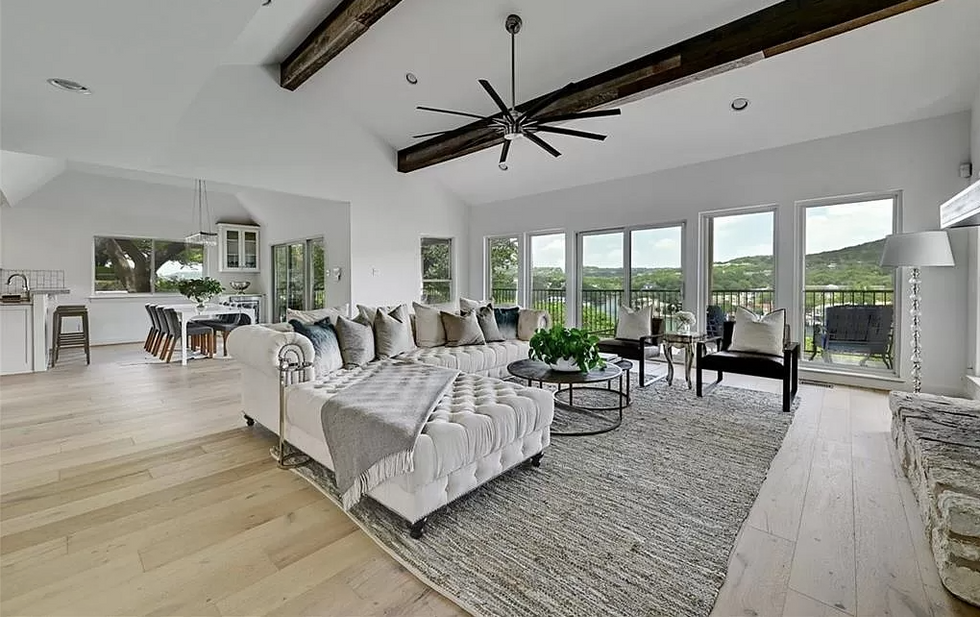 Sitting waterside on Lake Austin, this home gives you the unique opportunity to own a piece of the lush Hill Country with views of Mount Bonnell. The 2,750-square foot, three-bedroom, four-bathroom house allows you to integrate indoor and outdoor life with large windows opening to an outdoor living area. The crown jewel is the .76-acre parcel of land that tapers off to your own lakeside resort, featuring an covered outdoor kitchen, fire pit, stone boat house to store your water sports supplies and veranda sitting at the mouth of the water, perfect for an entertainer.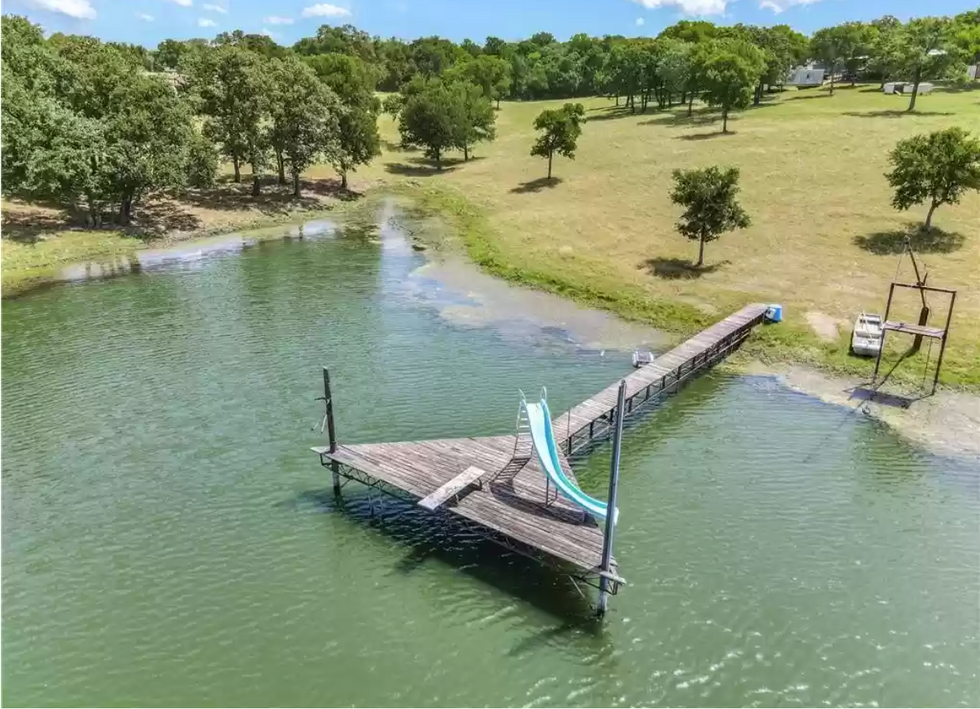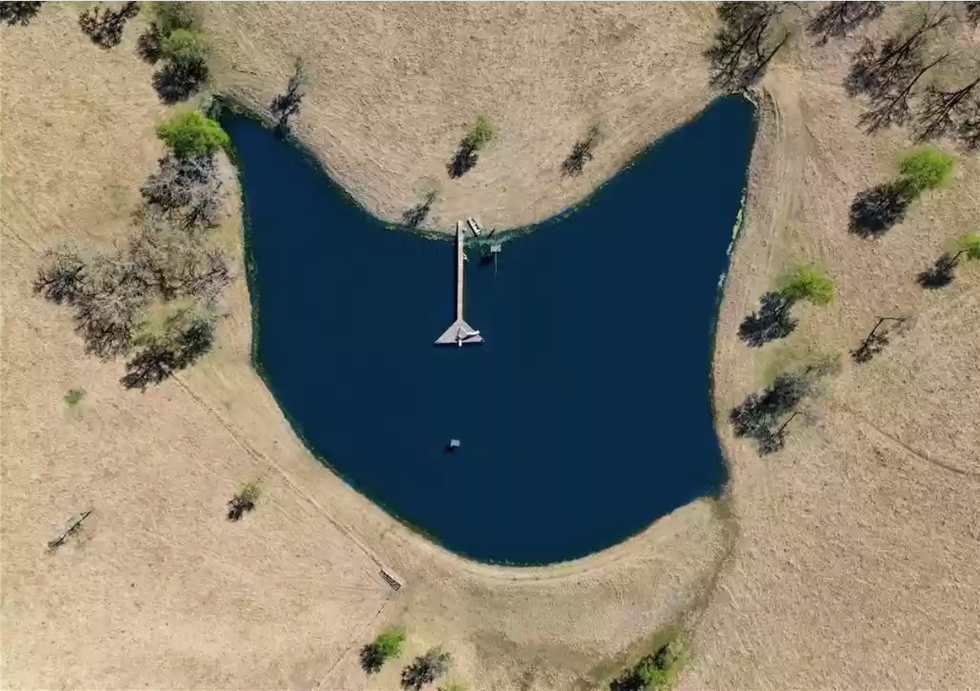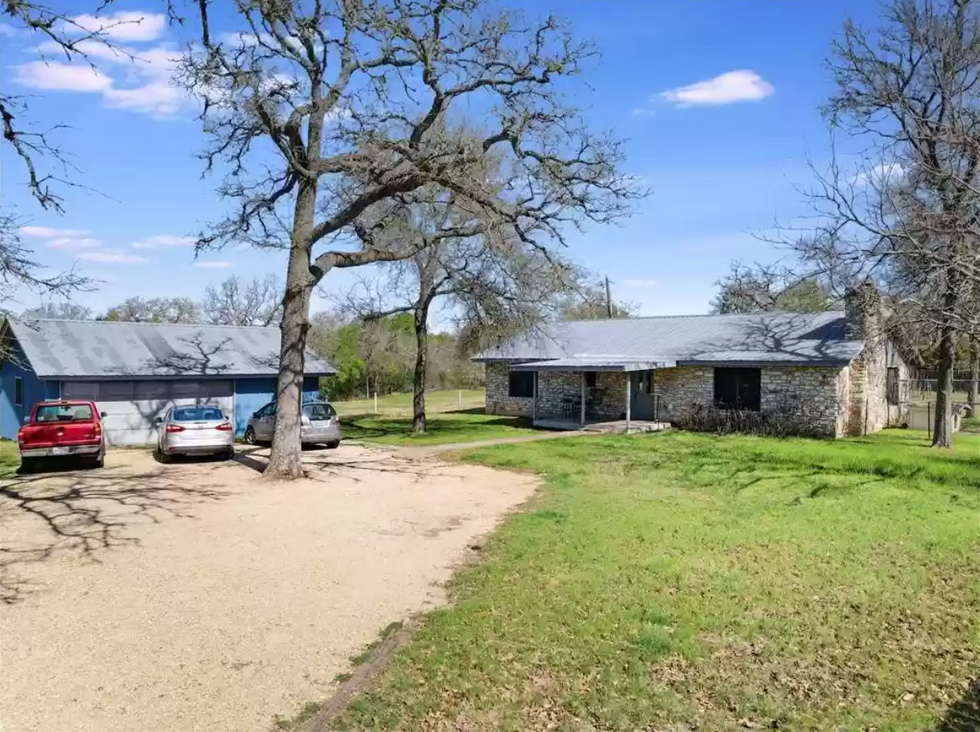 Got dreams of becoming a real Texas rancher? 7814 Brown Cemetery Rd. is the perfect place to start with 40 rolling acres of land and its very own swimming hole. Just east of Austin in Manor, the modest-on-the-outside home clocks at 4,412 square feet with five bedrooms and five-and-a-half bathrooms, but there are an additional two living structures on the property. The horseshoe-shaped pond sits in the heart of the property and comes equipped with a water slide, diving board and a fishing dock.