Get connected with our daily update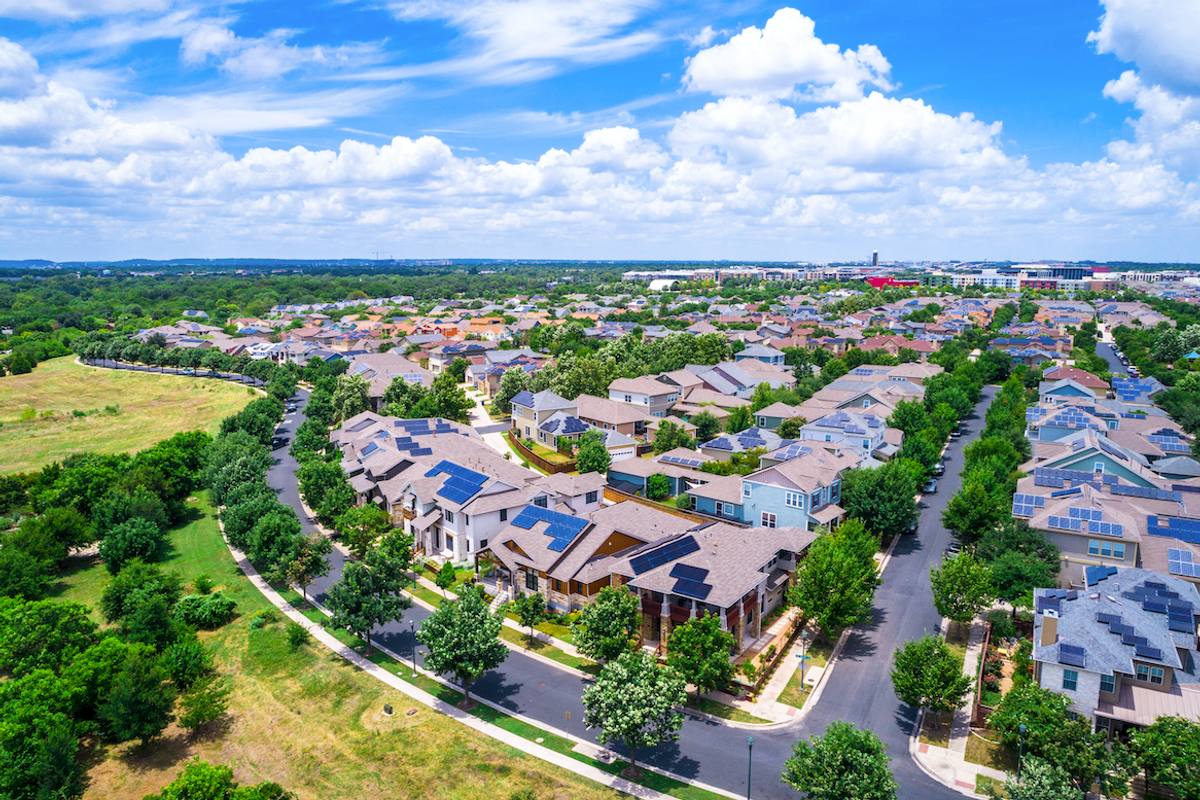 Austin home buyers are facing yet another hurdle as they battle high prices and bidding wars to get their patch of land: buyers are having to put more down—in cash.
---
Due to increasingly rising home prices, appraisers are skeptical of current values, which is putting buyers, more often than not right now, in what's usually a rare situation of having to fork up more money between what they agree to pay and what the appraisers say a home is worth.
The impact? Local mortgage brokers and realtors say it's pricing out some first-time homebuyers, who lack the cash from selling a home.
'A super heated market'
The median home sales price in the city of Austin has grown 22% in the last year, rising to $514,000 in March, according to the Austin Board of Realtors. A recent Redfin analysis found that the average home in the five-county Austin metro sold for 7% above its asking price, more than any other metro.
These high prices are the byproduct of a basic economic equation: high demand plus low supply. In an effort to compete, some buyers are offering more than $100,000 above asking price. Nearly all of them are waiving an appraisal, which means they commit to buying a home even if it is appraised for less than their offer price. This is the case 98% of the time, says Sydney Schuster, a realtor at Open House Austin, a real estate education company that specializes in first-time homebuyers and investors.
With sales prices rising so quickly, appraisals—which are based on historical sales data—often lag behind the offer price. "The problem is, if (a) house sold in April, it went under contract in March, two months ago," said Ashby McDonald, a loan officer for the Austin lender Highlander Mortgage. "In this super heated market, two months might as well have been two years."
How the math works
Let's say you want to buy a home in Austin. You're up against a lot of competition, so you bid $550,000 on a house that's listed for $500,000, planning to put 20% down. The seller picks your offer, and you enter into a contract and order an appraisal, scheduled by your lender, who has agreed to finance 80% of the appraised cost. Based on historical data, the appraiser values the home at $500,000. As a result, you can only get a loan for $400,000 and have to make up the difference in cash, fast. Your down payment just grew from $100,000 to $150,000.
Preparing for the worst

Aware of this trend, mortgage brokers and lenders are leveling with their clients. "Anyone who comes in looking for a house, I prepare them for the possibility that they will have to put down more than they think in a down payment because of this," McDonald said, adding that a down payment needs to be at minimum 10% of the offer price—and more likely 20%—to be competitive.
As a result, many buyers are required to make offers on houses that are less than what they can afford in terms of a mortgage but which allow them more flexibility in terms of a down payment or in case of a low appraisal. "I don't feel comfortable working with a client who's not prepared for the worst-case scenario," Schuster said.
Some clients are able to make such accommodations to be competitive in the current market. But those at the lower price range have nowhere else to go. "So you're priced out," said Dr. Luis Torres, a research economist at the Texas Real Estate Research Center at Texas A&M University.
There is room for hope, however. Austin's housing prices are at historically high levels, which are impossible to sustain in the long term, Torres said. Already McDonald is seeing the gap between appraisal values and offer prices shrink as the historical sales data catches up to current market values. "It's just that the growth has slowed down from insane to crazy," he said.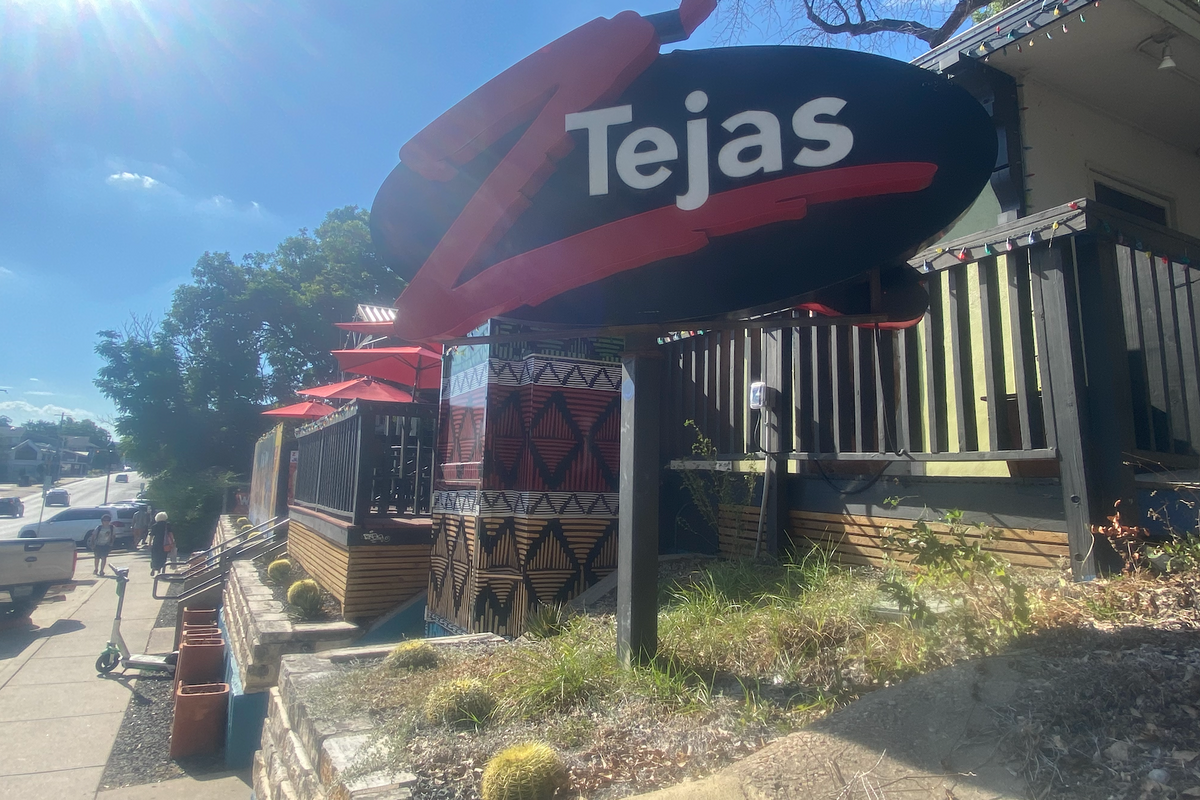 The original Z'Tejas location on West 6th Street is closing its doors after more than 30 years on the lot to make way for new development.
Z'Tejas owner Randy Cohen told Austonia the restaurant will be open at least through the end of 2022, possibly through March 2023.
Cohen said the owners—Larry McGuire of McGuire Moorman Lambert Hospitality—of the land have something new planned, though he's not exactly sure what. Additionally, Cohen said maintenance costs for the old building were becoming prohibitively expensive.
"I think the people who own the dirt will tear it all down and build condos or some other development," Cohen said. "I mean, it's a 60-year-old building, Z'Tejas has been here for 33 years and before that, it was something else. So it's just progress, that's all."
The restaurant isn't going away though—Cohen said Z'Tejas is already looking for a new spot in the downtown area to move into. Z'Tejas also has a location in Avery Ranch, another in the works for Kyle and two in Arizona.
"We have all our ducks in a row right now and the management team is all rowing in the right direction," Cohen said. "We're just excited, we're excited to build this iconic brand back."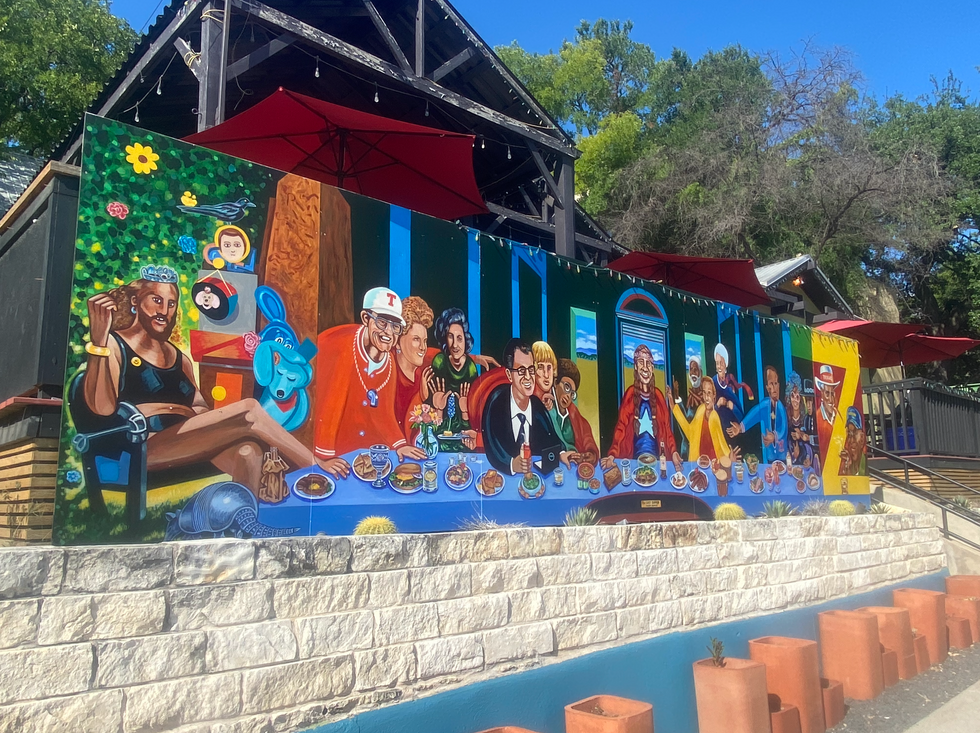 (Laura Figi/Austonia)
Once he finds a new place, Cohen plans to bring along its mural, "The Last Zupper," which features Willie Nelson, Matthew McConaughey and Barbara Jordan. Cohen also plans for the adjoining ghost kitchen, Woo Woo Burgers, to follow to the new downtown location.

"We're still booking events through the end of December," Cohen said. "Come 'Z' me at Z'Tejas, we'd love to see you before we're gone."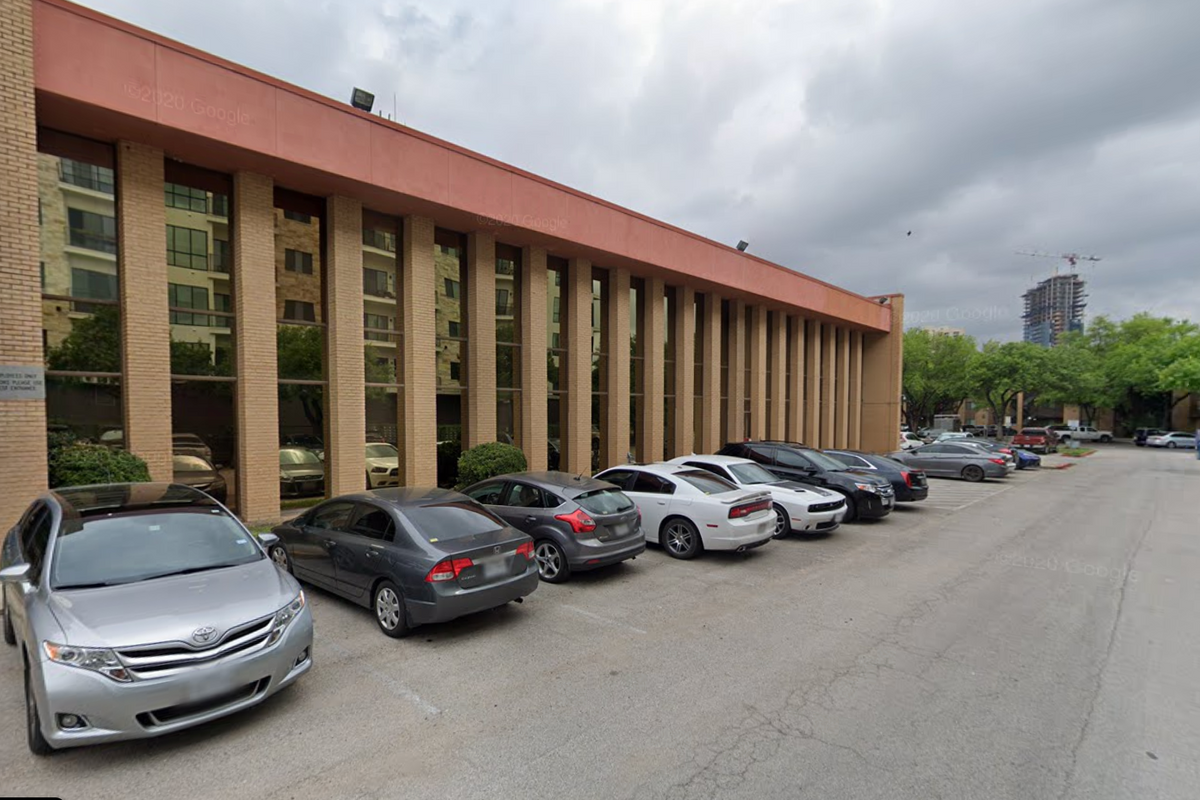 Two towers could be coming just south of the Austin American-Statesman's former headquarters in the South Central Waterfront district.
According to city filings, the proposed planned unit development agreement is set for 200 East Riverside Drive, an area Project Connect's Blue Line is slated to pass by someday.
Carrying this out involves removing the existing building, which is a state office complex and surface parking.
The new towers in place would reach just over 400 feet at their maximum and include office space and space for retail on the ground level. The mix of office and retail is a trend that's been cropping up in downtown sites like the Perennial and the Meta tower.
The proposal on a plot of about four acres aims to incorporate green infrastructure and create a lively environment for pedestrians. It'd also be adjacent to the 118-acres of the South Central Waterfront Initiative, which is aimed at enhancing connections to and along the waterfront over the next couple of decades.
The filing lists architects STG Design, a group involved with work on the sailboat-like Google tower.