Get connected with our daily update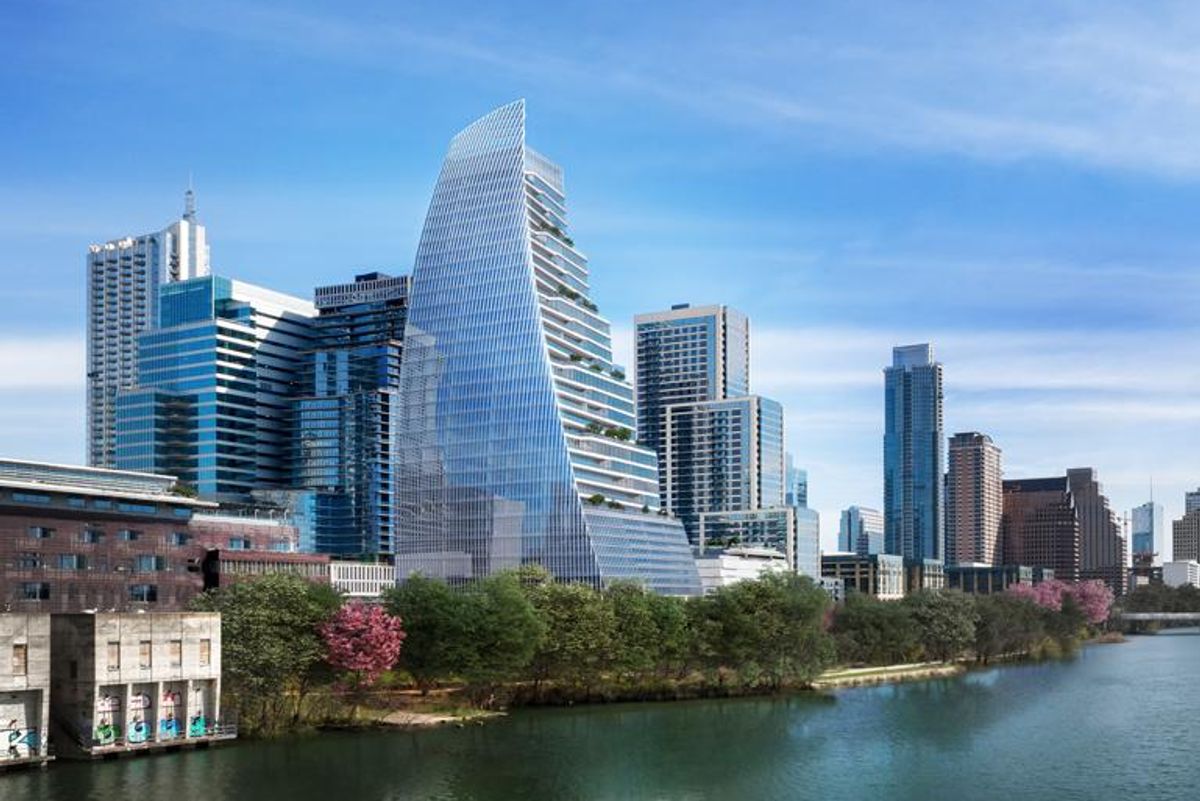 Fourteen months into the pandemic, downtown Austin is still reeling from its impact: pedestrian traffic declined as much as 74%, hotel occupancy rates plummeted, at least 10 music and event venues closed permanently, as many as 25% of downtown storefronts are vacant and an estimated 3,000 jobs have yet to be recovered, according to the Downtown Austin Alliance.
But a new report issued by the local nonprofit on Wednesday maps out a road to recovery, aided by major developments such as the Waterloo Greenway urban park system, Project Connect and the South Central Waterfront, just south of Lady Bird Lake; small and local business reopenings; and a plan to house the city's unsheltered homeless residents, many of whom reside in tents along Cesar Chavez Street.
---
"It won't happen overnight, but our team is dedicated to working with the community and local government officials and stakeholders to implement this vision that will result in a better downtown experience and a downtown economy that is better able to withstand future catastrophic challenges," President and CEO Dewitt Peart said in a statement.
There are reasons to be optimistic, according to the report. Demand for downtown housing remains strong thanks to rising employment and population numbers, and two new apartment buildings in the Rainey District will add 600 units.

Although many offices remain remote and leasing activity dropped precipitously in 2020, DAA believes demand will rebound. Tech companies such as Google and Facebook, both of which have invested in new office towers downtown, have maintained their intention to return to the office, according to the report. And with the upcoming openings of the Indeed Tower, 300 Colorado and several other office buildings, downtown is set to add more than 1.5 million square feet of Class A, the most luxurious, office space this year, a new annual record.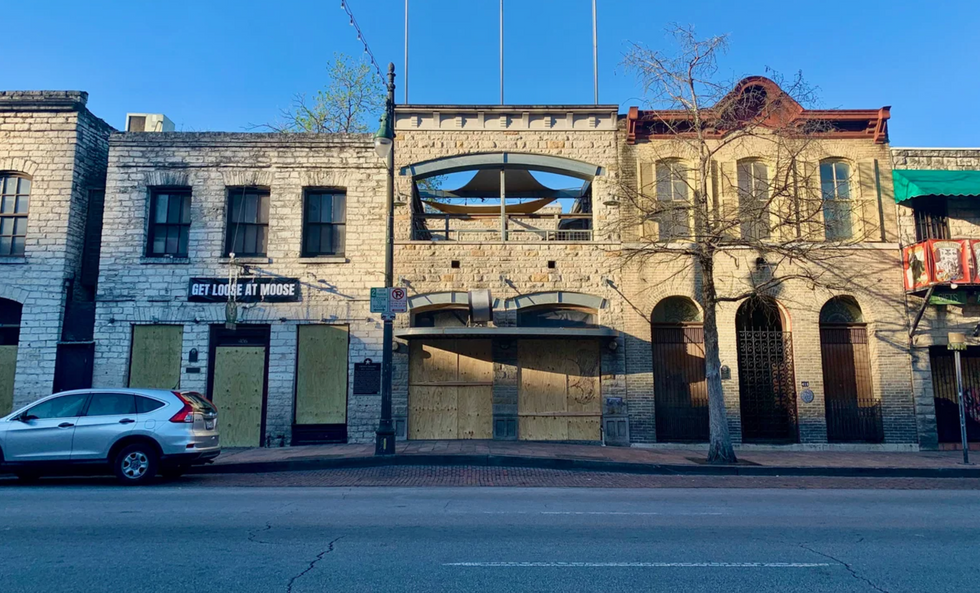 Downtown businesses have been adversely impacted by a loss of pedestrian traffic and tourism during the pandemic, according to the DAA report. (Emma Freer/Austonia)
In addition to downtown's role as a business center, it is also a leisure destination for tourists and residents alike. DAA's roadmap includes plans to expand arts, cultural and music events in downtown parks and to advocate for financial support for small and local downtown businesses, which have been especially hard-hit by the pandemic.

The report comes on the heels of a recent summit of local elected officials, community leaders and organizations including DAA, who developed a plan to address unsheltered homelessness—and as city residents vote on a proposition to reinstate a ban on camping in certain public spaces. The main goal, which Homeless Strategy Officer Dianna Grey presented to the City Council on Tuesday, is to house 3,000 people in the next three years by incentivizing landlords to provide rental units, developing new permanent supportive housing and adding 200 new case managers and other staff positions.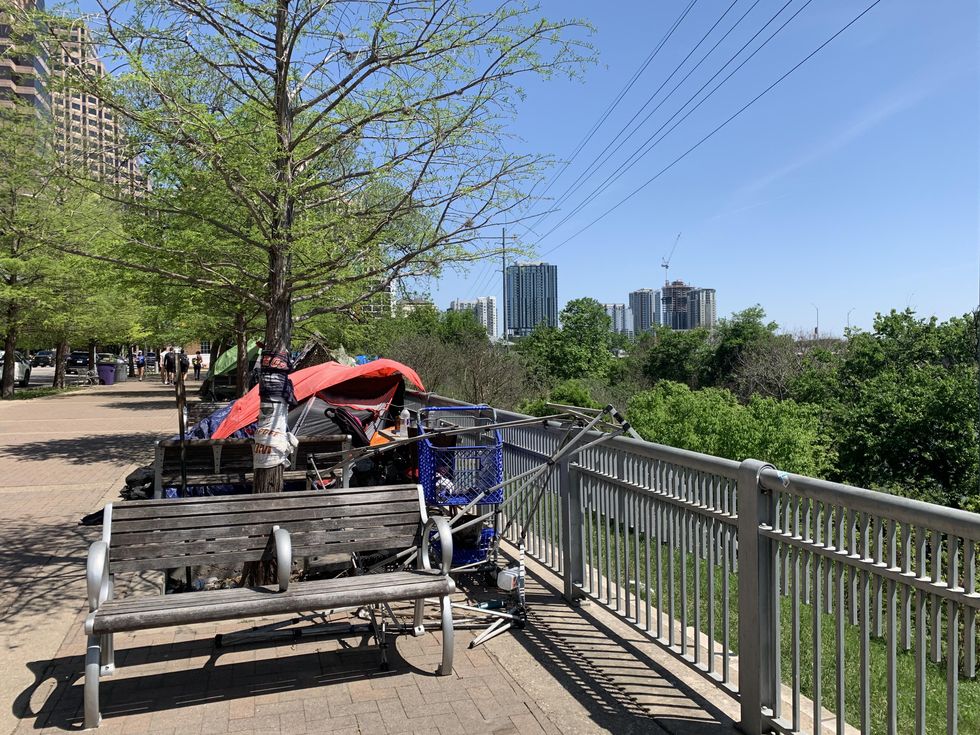 An encampment has formed along Cesar Chavez Street near Lady Bird Lake in downtown Austin and has become a focal point of Save Austin Now, the local political action committee behind Proposition B. (Emma Freer/Austonia)
"So many people love downtown Austin and because it is the economic engine of our region, we need to ensure it remains a destination for job creators, residents, local visitors and tourists," Director of Research and Analysis Jenell Moffett said in a statement. "The fundamental strengths are a strong foundation to build upon."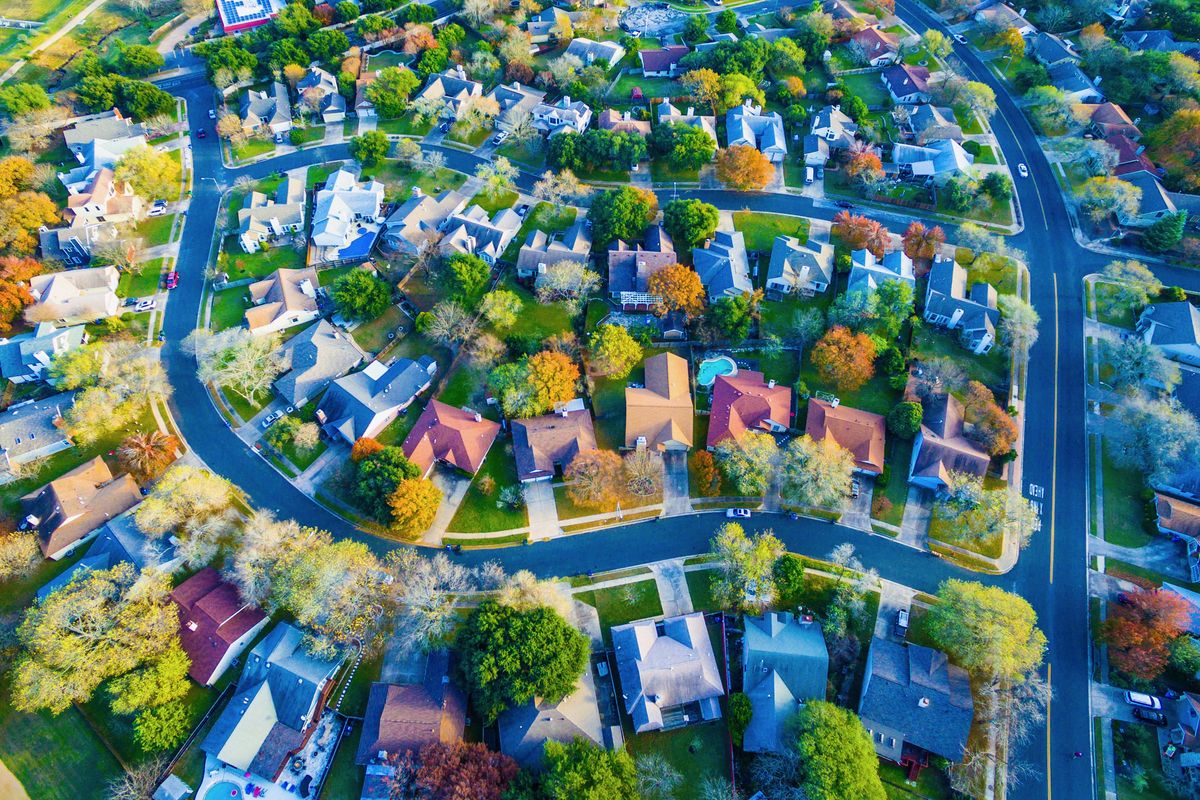 Shutterstock
So you want to buy a house?

To anyone trying to get on the "housing ladder," it's been a discouraging couple of years as prices skyrocketed in a market crowded with buyers bidding against each other for just about any available home.

Things may be calming down, with the Austin Board of REALTORS reporting fewer sales and more available homes this summer, but prices here are still moving up. ABoR's latest numbers peg the City of Austin median home price at $633,000 in July, the most recent month of data available.

Mortgage rates have more than doubled in the last year, from around 3% to well over 6% on a 30-year fixed rate loan, getting even more of a bump this week after the Federal Reserve raised bank rates on Wednesday.

So how affordable are homes right now? That, of course, depends on what you want and how much you're able or willing to pay, but here are some rough estimates of what a typical buyer would pay to buy a $650,000 home, which is roughly the "average" Austin home right now.

Mortgage banker Chris Holland (NMLS 211033) of Austin's Sente Mortgage ran some numbers for Austonia to illustrate a typical purchase.


Holland says that while the 30-year fixed rate mortgage is often mentioned in the media, the most popular loan that he's seeing now is a 7/1 adjustable rate mortgage, which has a fixed rate for 7 years and then adjusts every year based on market rates, with a limit on how much it can increase each year. The interest is amortized over a 30-year period. Adjustable Rate Mortgages (ARMs) offer lower rates than fixed rate loans.

Here are the numbers, which are examples. In practice, exact numbers vary with a buyer's credit rating and overall financial situation, and with the rate, which can move up or down at any time.
$650,000 home purchase price
7/1 ARM at 5.875%
5% down payment, equals $32,500
95% financed, equals $617,500
$4,990 payment, including principle and interest (P&I), insurance, and property tax
Typically, a borrower's debt to income ratio needs to be at or below 45%. So for this mortgage, a borrower, or borrowers, would need income of roughly $11,100/month, or $133,200/year. That number could be higher, depending on the buyer's outstanding credit balances on things like credit cards and car loans.
Not included are closing costs, moving costs, maintenance, and any changes a new buyer might want to make to the home.

Holland says he's had a lot of clients approved for loans who were house hunting but have put that on hold, hoping prices come down.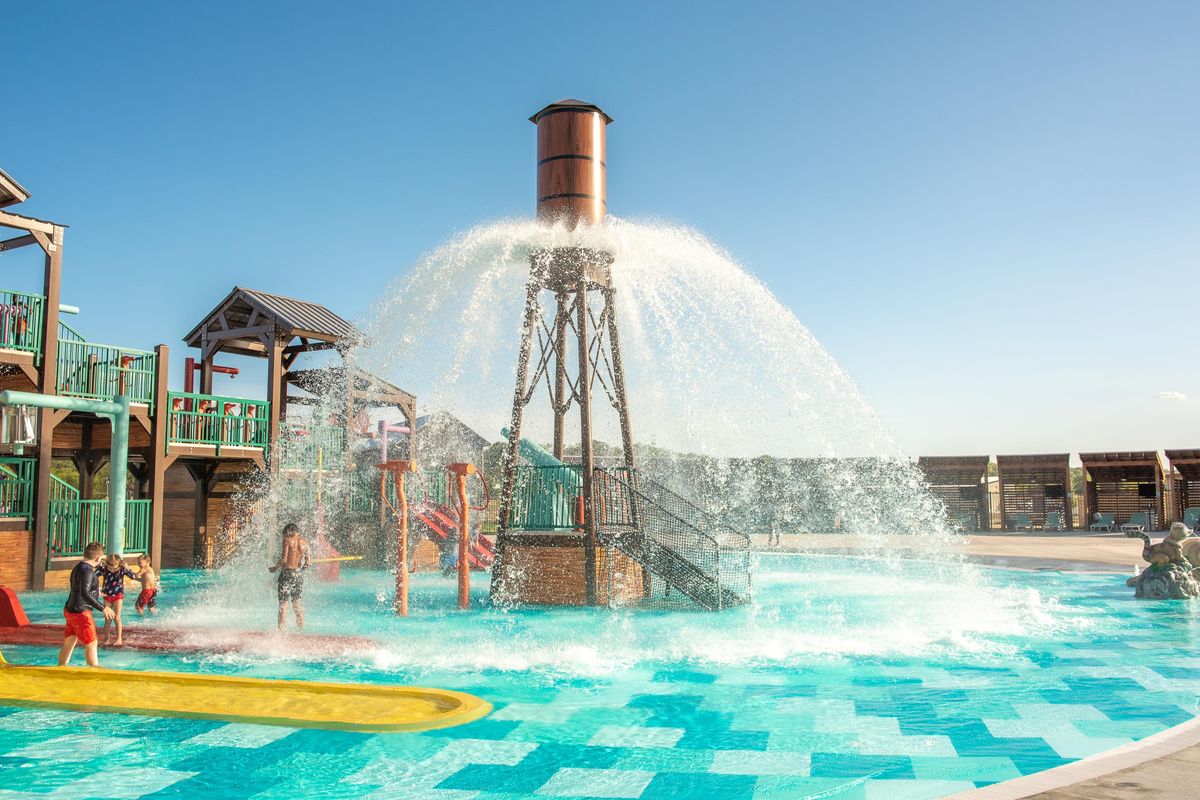 Camp Fimfo Waco
Camp Fimfo Waco, a brand new camping resort, is kicking off football and fall camping season in style! With top-notch amenities, premium accommodations, and 10 weekends of fall fun, there's no better place to have a fall camping getaway, especially if you're a Baylor football fan!
Fall promises to be a one-of-a-kind camping experience. From Sept. 16 to Nov. 24, weekends will be packed with fall-themed activities, including special Halloween weekends in October. Campers can enjoy activities like fall crafts, campground trick-or-treating, costume contests, site decorating, outdoor movie nights, and more!