Get connected with our daily update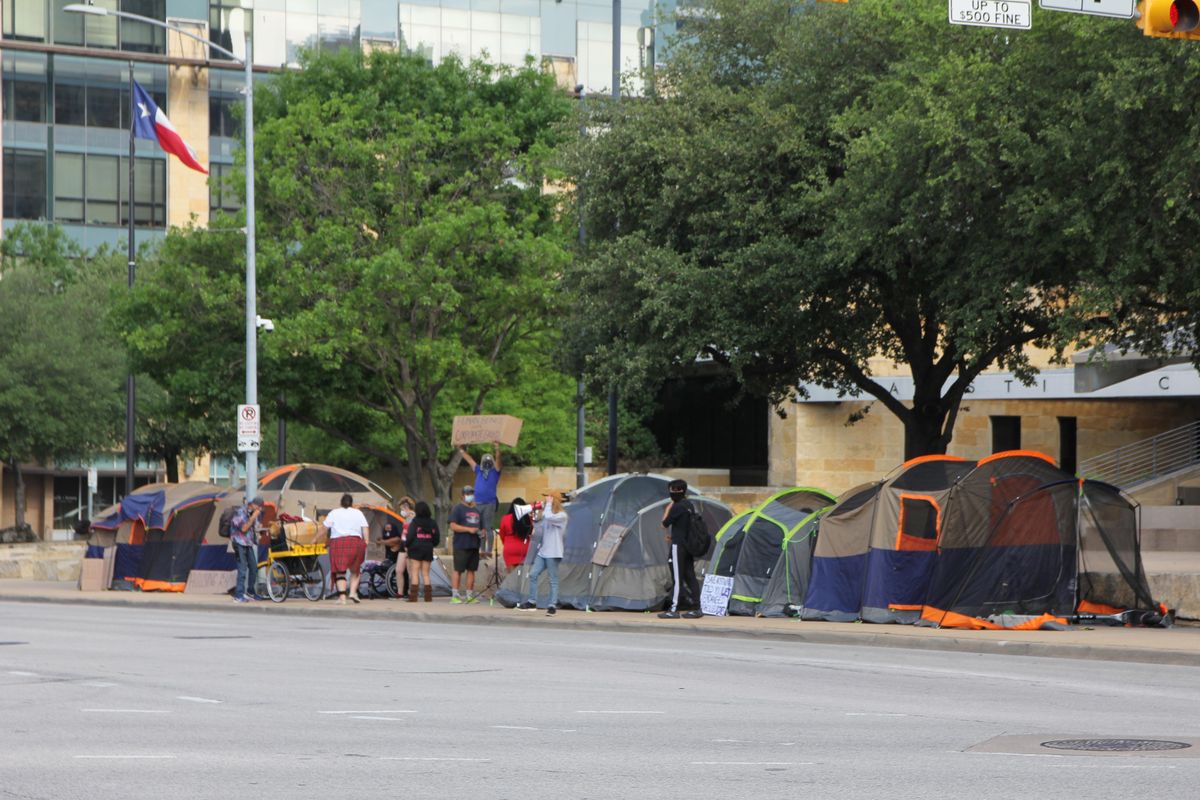 Police can start issuing citations to homeless residents who continue camping in restricted areas on Sunday, more than a month after Austin voters approved Prop B. But Austin City Council has yet to identify places where such residents can go, legally and safely.
Members shelved discussion of the topic during virtual meetings on Monday and Tuesday, citing time constraints, and mostly rejected city staff's suggestions for potential sanctioned encampment sites last month. Meanwhile, the grounds of City Hall remain the site of a camp-in protest.
---
Austin Mayor Steve Adler acknowledged that the council had "danced around" the topic during a special called meeting Monday. "With Proposition B and the vote of the community I think we have an obligation to stop people from camping and tenting in public spaces, and the (city) manager's been charged with that," he said.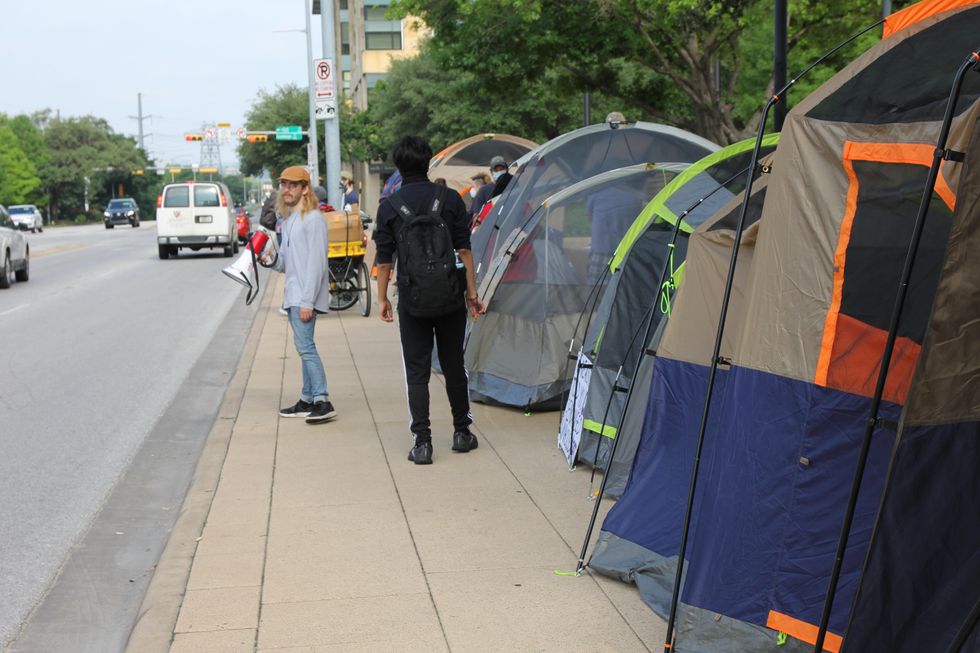 Tents and protesters have remained outside City Hall, but soon police will be able to issue citations for campers. (Laura Figi/Austonia)
Where we are now
City staff say they need more direction from council on how to designate such campsites and how to pay for them—and time is running out. Council breaks for a six-week summer recess next week, and Adler has signaled that he hopes to take up the land development code, arguably as contentious an issue as homelessness, on the other side.
In response to members' concerns about the proposed campsites, Homeless Strategy Officer Dianna Grey issued a memo last week with more specific criteria, including:
Potential 2-year temporary use
At least 2 acres per 50 people
Access to public transportation and basic retail services
Low wildfire and flood risk
Proximity to schools
But she added that such criteria "severely limits the use of City-owned land as an option for consideration," and staff need more policy direction on how to proceed.
Grey also presented an implementation schedule, which would see:
Congregate shelters, such as the ARCH and Salvation Army, expand their capacity by July now that the pandemic is less acute
The conversion of an existing ProLodge into a bridge shelter, where people can stay temporarily while permanent housing is being arranged, and the possible lease of an additional motel property for the same purpose
The opening of at least one designed encampment site by July
But its implementation hinges on council providing such direction by Thursday, says city staff. There is no agenda item regarding encampments, which means council can't take formal action.
"Austinites aren't getting what they voted for; they're getting the runaround; and getting angrier and more fired up to oust all existing leadership as a result," Save Austin Now tweeted Monday.
How we got here
Austin City Council overturned the ban in 2019 after a successful campaign by advocates, who argued that it criminalized homelessness. In the wake of this decision, homelessness grew more visible, with encampments forming along Lady Bird Lake, and a series of fires stoked concerns.
Austin residents voted to reinstate the ban during the May 1 election after a successful counter-campaign spearheaded by the local political action committee Save Austin Now.
The city of Austin announced a multi-phase plan to reimplement the ban, which applies to sitting, lying and panhandling as well as camping in parts of central Austin.
Council also revisited the idea of sanctioned encampments—areas homeless can be with some amenities and without fear of arrest—which they had previously abandoned due to concerns about costs and permanency. But when staff presented 45 options last month, members pushed back.

"I'm committed to trying to find a way to make this work," District 7 Council Member Leslie Pool said during a May 18 work session, echoing many of her colleagues. "But the sites that you've designated… they just won't work."
This story has been updated at 10:30 a.m. to include confirmation by city staff that: "There is no agenda item regarding encampments, which means council can't take formal action."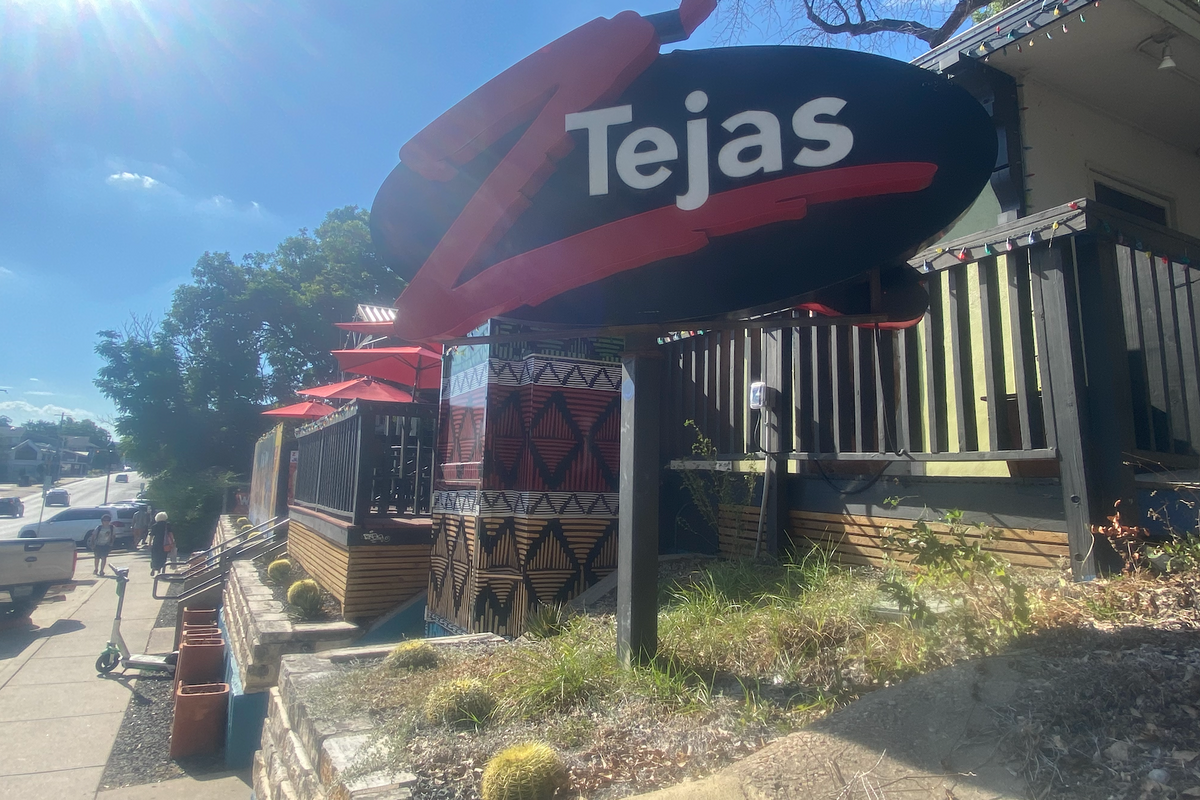 The original Z'Tejas location on West 6th Street is closing its doors after more than 30 years on the lot to make way for new development.
Z'Tejas owner Randy Cohen told Austonia the restaurant will be open at least through the end of 2022, possibly through March 2023.
Cohen said the owners—Larry McGuire of McGuire Moorman Lambert Hospitality—of the land have something new planned, though he's not exactly sure what. Additionally, Cohen said maintenance costs for the old building were becoming prohibitively expensive.
"I think the people who own the dirt will tear it all down and build condos or some other development," Cohen said. "I mean, it's a 60-year-old building, Z'Tejas has been here for 33 years and before that, it was something else. So it's just progress, that's all."
The restaurant isn't going away though—Cohen said Z'Tejas is already looking for a new spot in the downtown area to move into. Z'Tejas also has a location in Avery Ranch, another in the works for Kyle and two in Arizona.
"We have all our ducks in a row right now and the management team is all rowing in the right direction," Cohen said. "We're just excited, we're excited to build this iconic brand back."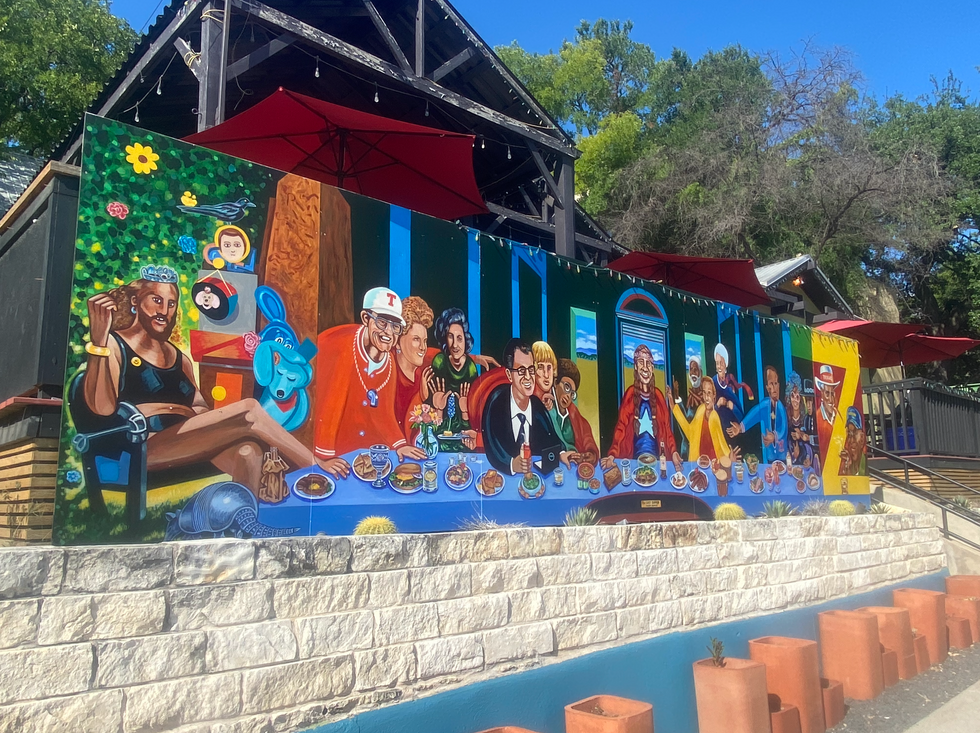 (Laura Figi/Austonia)
Once he finds a new place, Cohen plans to bring along its mural, "The Last Zupper," which features Willie Nelson, Matthew McConaughey and Barbara Jordan. Cohen also plans for the adjoining ghost kitchen, Woo Woo Burgers, to follow to the new downtown location.

"We're still booking events through the end of December," Cohen said. "Come 'Z' me at Z'Tejas, we'd love to see you before we're gone."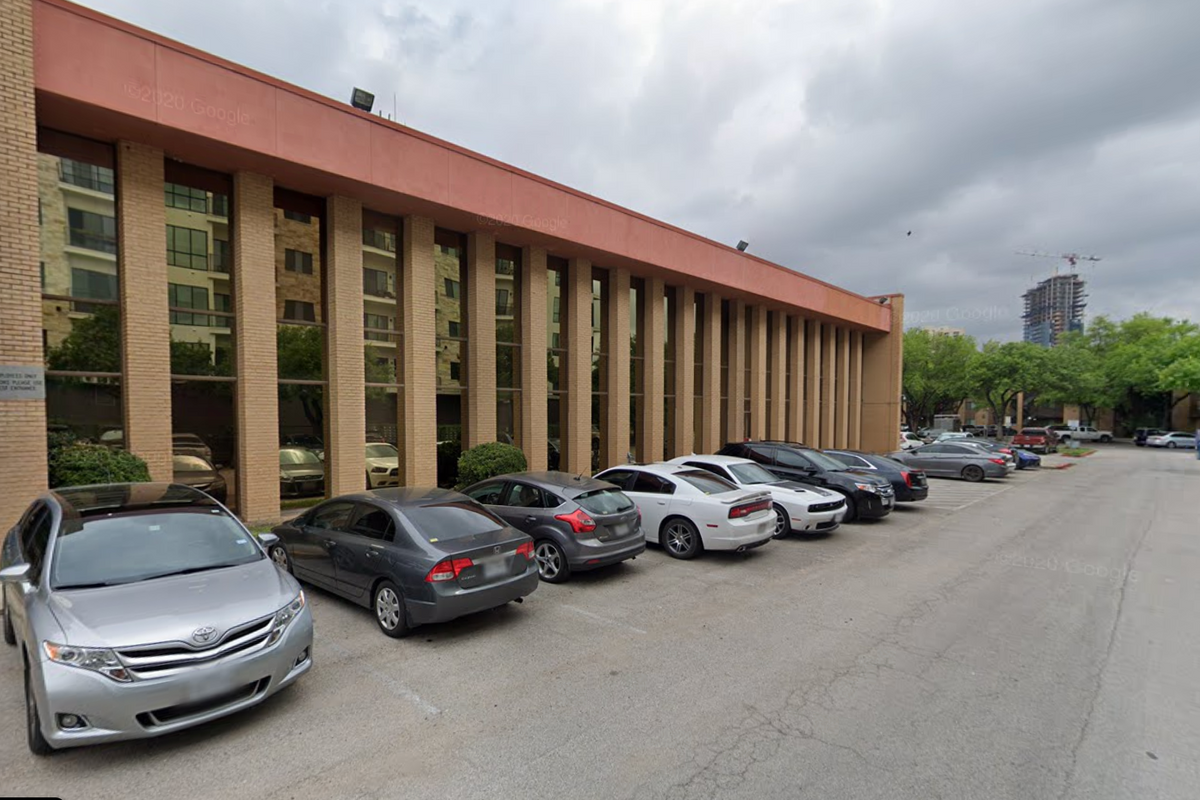 Two towers could be coming just south of the Austin American-Statesman's former headquarters in the South Central Waterfront district.
According to city filings, the proposed planned unit development agreement is set for 200 East Riverside Drive, an area Project Connect's Blue Line is slated to pass by someday.
Carrying this out involves removing the existing building, which is a state office complex and surface parking.
The new towers in place would reach just over 400 feet at their maximum and include office space and space for retail on the ground level. The mix of office and retail is a trend that's been cropping up in downtown sites like the Perennial and the Meta tower.
The proposal on a plot of about four acres aims to incorporate green infrastructure and create a lively environment for pedestrians. It'd also be adjacent to the 118-acres of the South Central Waterfront Initiative, which is aimed at enhancing connections to and along the waterfront over the next couple of decades.
The filing lists architects STG Design, a group involved with work on the sailboat-like Google tower.