Get connected with our daily update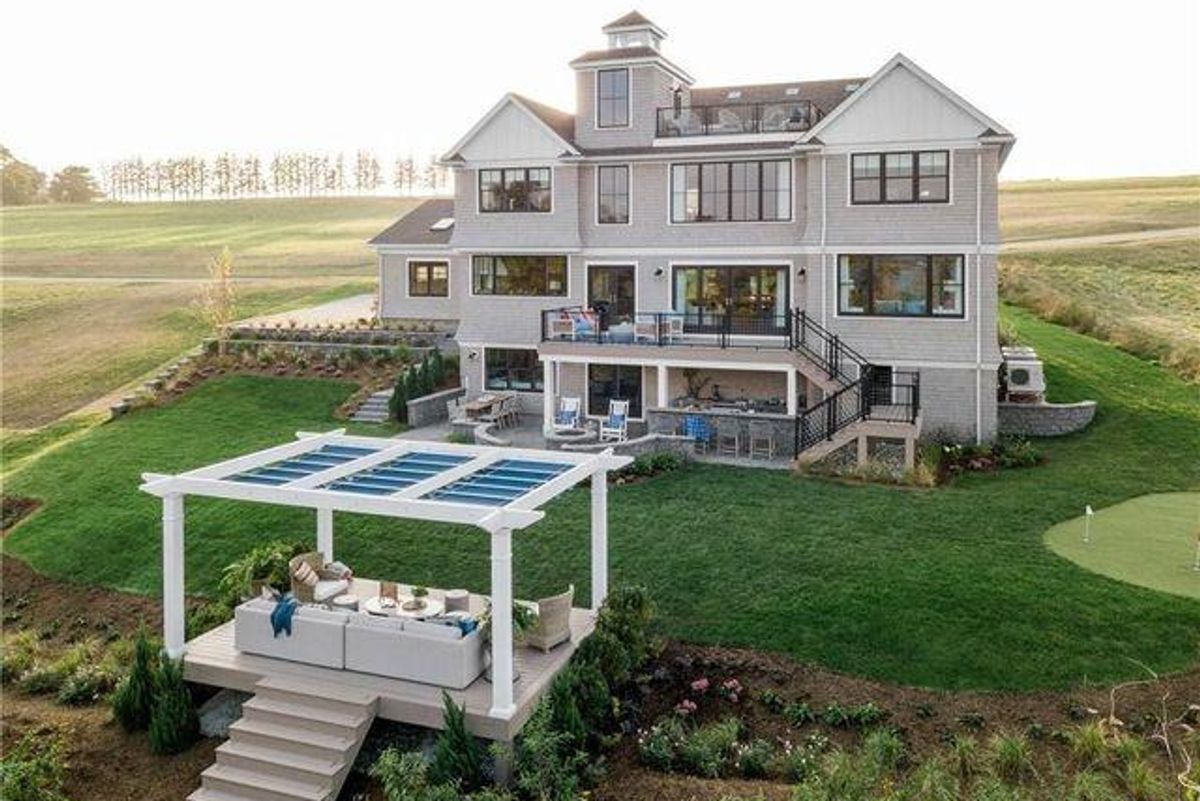 Jeff Yanes of Kyle, TX was one-in-136 million when he was chosen as the winner of HGTV's Dream Home. The catch? The house is in Portsmouth, Rhode Island.
---
Yanes won the fully-furnished home, a $250,000 cash prize and a 2021 motorhome from Camping World after entering in the sweepstakes multiple times over the course of five years. HGTV's ambush crew underwent a virtual interview with Jeff and his girlfriend, Jody, who thought they would be on a show about HGTV fans. The two were shocked to learn they had actually won.
"I didn't think it was true. I thought someone was messing with me," Yanes told HGTV.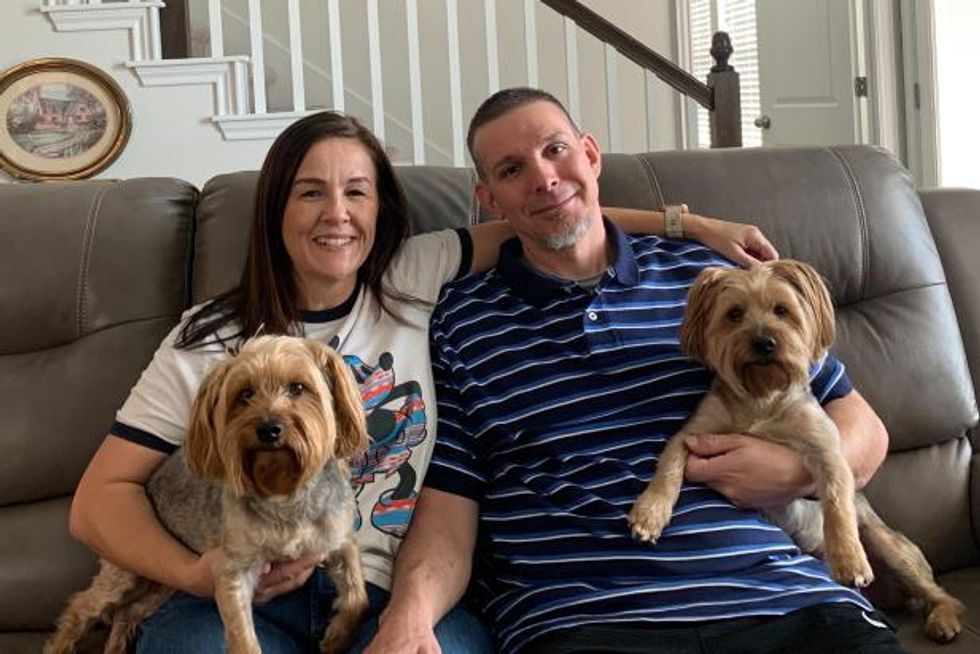 Jeff Yanes and girlfriend Jody couldn't believe that they had won the HGTV Sweepstakes. (HGTV.com)
As it turns out, Yanes isn't ready to leave to leave the Hill Country behind. He instead decided to take the $750,000 cash prize given to winners who do not want possession of the winning home.
That leaves the Cape-Cod style home now on the market for a cool $2.39 million. The home's price includes all of its appliances, nautical decor and red-white-and-blue furnishings, pushing its value up to 2.8 million. The home's nautical design reflects its location on the bank of the Sakonnet River.
Yanes, an independent contractor who owns a bread delivery route to Austin-area grocery stores and restaurants, helped deliver food as an essential worker during the pandemic. He and Jody may not be packing their bags for the Northeast, but they do admire the nearly 3,500-square foot home, especially its rooftop deck.
"It's everything you could want in a house, (so) it's hard to pinpoint one room," Yanes said. " (But) the rooftop deck overlooking the river (is a great place to) have a cold beverage or cup of coffee."
Take a look at the aptly-named dream home here: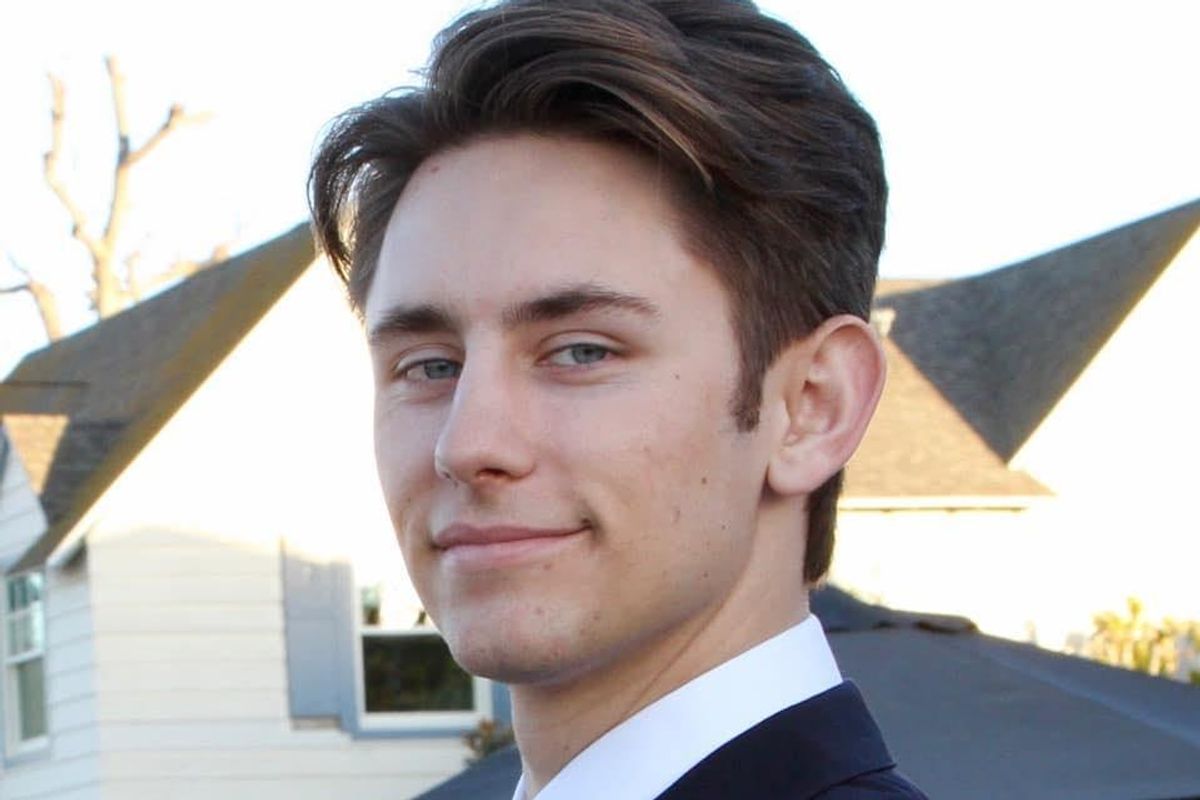 Five Texas Christian University students are facing criminal charges after their friend fell off a boat on Lake Travis and drowned in 2019.
Jack Elliott, who was 19 at the time of the incident, died on Oct. 14, 2019 while drinking and partying on the lake with his friends and girlfriend. The friends searched for Elliott for five minutes, according to an affidavit, before they dumped all their alcohol in the lake and headed for shore.
In the aftermath, the teens on the boat told different stories to authorities, including that Elliott did a backflip into the water and that he fell while vomiting. None of them were true.
A December 2019 report from the Texas Parks and Wildlife Department stated "Jack Elliott was pushed by Delaney Brennan from the front of a wakeboard boat … operated by Elle Weber under the supervision of Carson Neel." The report also stated Elliott was struck by the boat propeller and killed.
In 2020, Elliott's parents filed a wrongful death suit to get to the bottom of what happened on that tragic day. In a sworn statement, Weber has now said she saw Brennan "shove" Elliott overboard as they were flirting and kissing at the front of the boat.
The affidavit says one of the other friends said Brennan kept saying in the aftermath, "He fell. I didn't mean to push him."
Brennan was indicted in late 2021 on a felony tampering with evidence charge by aiding in the deletion of cellphone video. Neel was also indicted on a felony charge of tampering with physical evidence of allegedly dumping alcohol off of the boat. Weber was indicted on a misdemeanor charge of providing police officers with false information.
Additionally, Joshua Evans was indicted on a misdemeanor charge of allegedly providing alcohol to a minor, and Anthony Salazar was indicted on a misdemeanor perjury charge.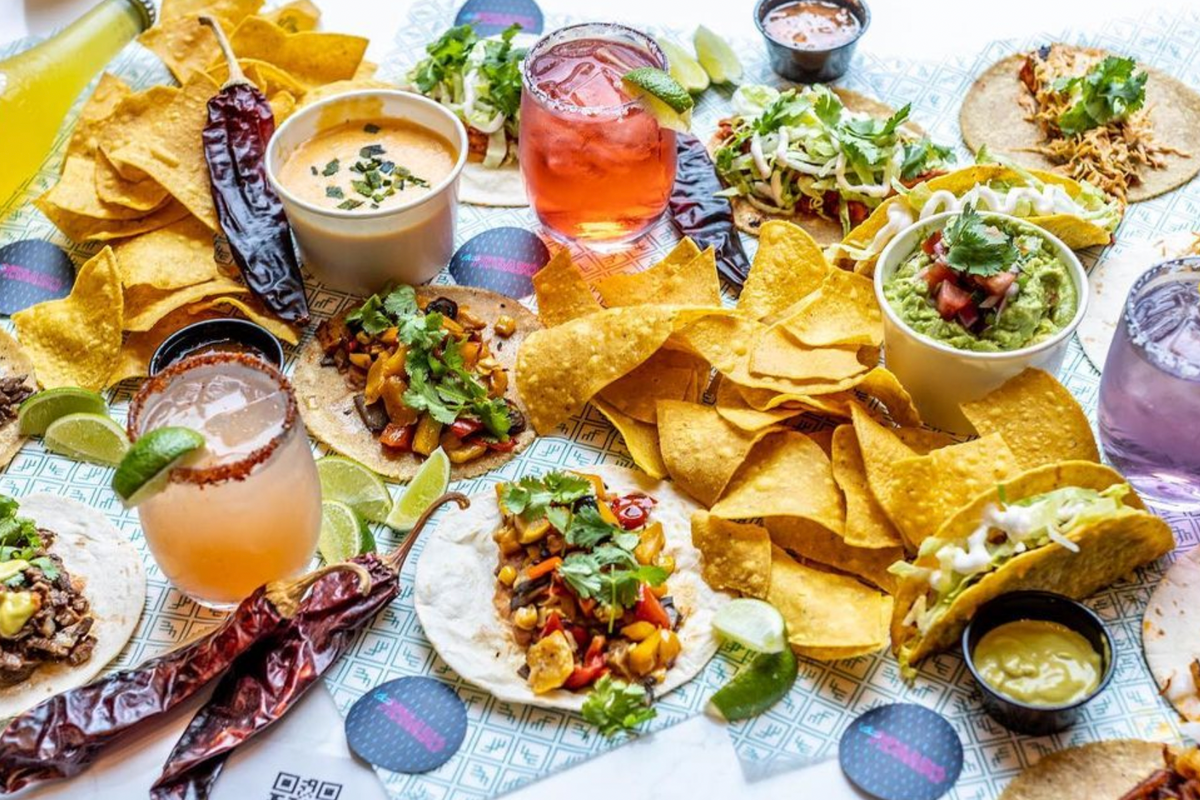 🗓 Thursday
Relax on the lawn at the Long Center while you listen to some tunes from The Octopus Project. This is the last free concert on the lawn for the rest of summer!
8 p.m. Thursday | 📍The Long Center for the Performing Arts, 701 W Riverside Dr.
🗓 Friday
This "dynamic" showcase of the newest trends in home and garden decoration, renovation and services is returning to Austin with special appearances from HGTV Unsellable Houses stars Leslie Davis and Lyndsay Lamb. Tickets are $8 in advance, $10 at the door.
Various times Friday-Sunday | 📍Austin Convention Center, 500 E Cesar Chavez St.
Don't miss this highly-articulate indie-folk artist on his "Chloë and the Next Twentieth Century" tour while he plays for the audience under the stars. Suki Waterhouse opens the stage at 7 p.m. and tickets are still available starting at $28.50.
Doors open at 6 p.m. Friday | 📍Moody Amphitheater at Waterloo Park, 1401 Trinity St.
🗓 Saturday
Get up bright and early to learn how to make your own faerie garden in your backyard, with supplies provided by the Conservancy. Tickets are $6 and you can choose to add your home to the Woodland Faerie Trail.
8-11 a.m. Saturday | 📍Zilker Botanical Garden, 2220 Barton Springs Rd.
Collect your passport upon arrival and collect up to 10 specialty "stamps" as you explore bites from each of the restaurants, plus wine from DRINK and Ellis. Tickets are $45.
4-8 p.m. Saturday | 📍Fareground Austin, 111 Congress Ave.
Calling all Beatles fans—Hotel Vegas is bringing local musicians, like Como Las Movies and P.T. Banks, together to play covers of the famous band's songs. Cover is $10 and this event is 21 and up.
8:30 p.m. Saturday | 📍Hotel Vegas, 1502 E 6th St.
🗓 Sunday
There's still time to soak up some summer at this classic backyard barbecue, complete with cocktails, pool food, ice cream, live music from El Combo Oscura and good vibes. Tickets are $55 each.
1-6 p.m. Sunday | 📍Carpenter Hotel, 400 Josephine St.