Get connected with our daily update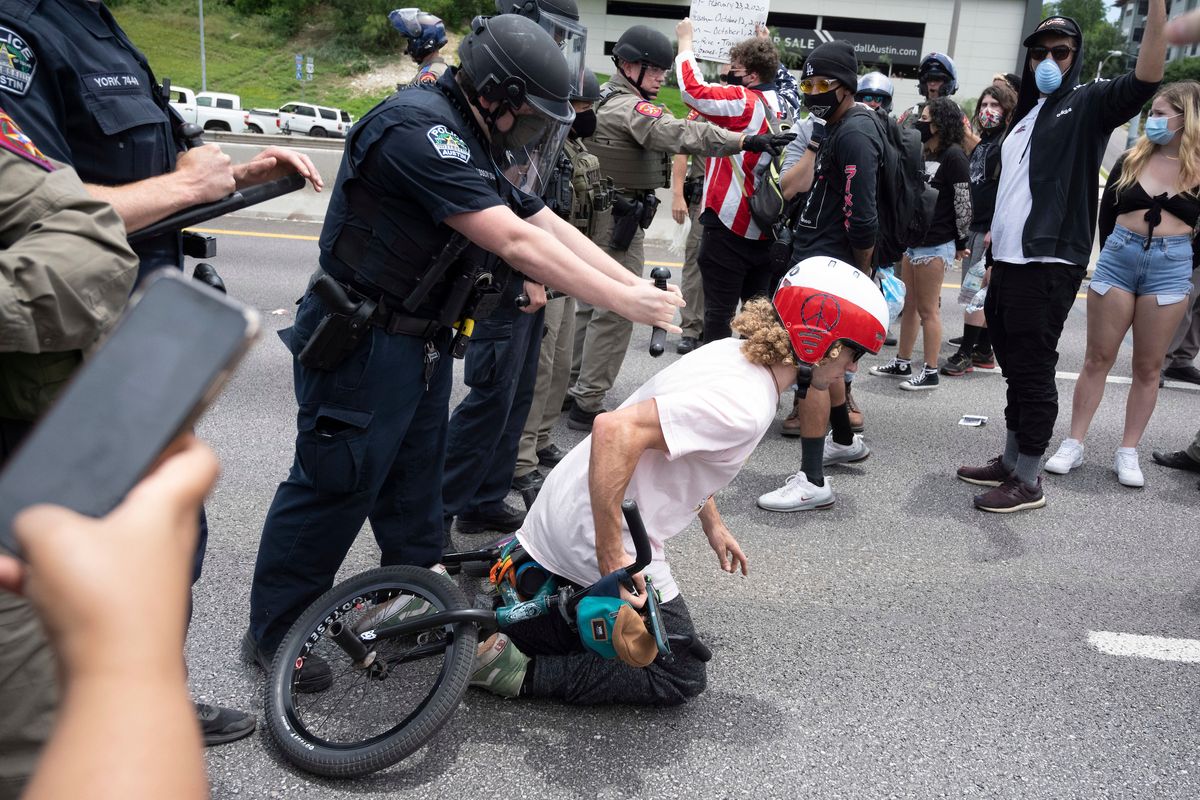 (Bob Daemmrich)
When David Frost was arrested while attending a Sept. 18 protest in downtown Austin, he was a seasoned participant.
---
Frost had first protested on May 30, in support of Black Lives Matter. That night, Austin police officers used bean bag bullets and tear gas against screaming protestors, who had gathered on I-35, blocking traffic, and near the department headquarters on East 8th Street.
Frost pulled out his phone and started recording videos. One showed a group of protesters carrying the limp body of Justin Howell, a Texas State University student who had been shot in the head with a so-called "less lethal" round.
Outrage over the video, and similar ones posted on social media, led Austin Police Department Chief Brian Manley in June to ban bean bag bullets in crowd control situations. Austin City Council soon voted unanimously to ban the use of tear gas and facial recognition technology against protesters—and promised more reforms would come.
Union officials said the changes compromise public safety, while activists said more needs to be done to hold police accountable.
Since then, Frost has regularly attended local protests—about every other week—and has noticed a shift in the crowd control tactics used by police.
"I've been in about four or five marches already that have resulted in multiple arrests," he said.
At the Sept. 18 protest, organized in response to the decision of a Kentucky grand jury to indict only one of three Louisville police officers involved in the death of Breonna Taylor, Frost was one of several protesters who were arrested.
Frost said he had broken apart from the group and was leaving to attend his birthday party. Instead, he spent the night in jail and was later charged with impeding a roadway and evading police on foot.

A member of the Austin Lawyers Guild is representing Frost pro bono, but the 23-year-old plans to keep on protesting—and recording, if necessary. He expects there to be mass events downtown this week related to the election.
"I'm definitely going to be down there to watch what happens," he said.
New policies
In late May and June, Austinites gathered en masse to protest the police killings of George Floyd in Minneapolis and Mike Ramos in Austin. Hundreds of residents called into City Council meetings to demand policy changes and to voice support for the newly mainstream push to "defund the police," or otherwise reallocating police funds.
Local elected officials responded, banning certain interventions in crowd control situations and unanimously approving a vote of no confidence in APD's leadership to end police violence against communities of color.
Although local protests have continued, they are on a much smaller scale than they were in late May and early June and have not escalated to the level of those in Portland.
Despite calls from activists, many residents and some council members, Manley has kept his job. His department, however, has changed its crowd control policies.
In the last few months, APD officers have relied more on arrest tactics, Assistant Chief Joe Chacon told Austonia.
"It's been very effective," he said.
The department also deploys mounted, or horseback, patrol units in some protests, Chacon added.

"The sheer size of the horse up against you—people just move," he said. "It's just a safe and more effective tactic."
Chacon is optimistic that the department will be able to manage any election-related protests effectively, as it did in 2016.
"I truly feel like this one will be manageable as well," he said.
But others are not so sure.
Old problems
On Thursday, the Austin City Council's public safety committee sent an open letter to Manley, requesting updates on how his department will ensure any protests in the aftermath of Election Day will proceed "without injury either to the public or our own public servants."
In addition to raising concerns about the department's crowd control tactics and ability to rebuild trust with the community, the committee's members asked Manley to respond to recent reports that APD has treated domestic terrorist and white supremacist groups "differently and less forcefully than peaceful protesters."
They mentioned two specific incidents.
According to the U.S. Department of Justice, APD pulled over a vehicle downtown for numerous traffic violations on June 3. The individuals in the vehicle were "heavily armed, dressed in tactical gear and had access to hundreds of rounds of ammunition," per the letter.
One individual claimed to be a South Texas leader of the Boogaloo Bois, a far-right extremist group whose members have committed terrorist acts. The same individual admitted to being present for the vandalism and burning of a Minneapolis Police Department precinct building earlier this year.
APD, however, apparently released the group without charges or further investigation.
More recently, some participants in the Oct. 17 Women's March Austin reported harassment, assaults and other acts of violence from far-right groups such as the Proud Boys—whose members President Trump recently told to "stand back and stand by"—to council. One plans to file suit against APD for refusing to charge their attacker, according to the letter.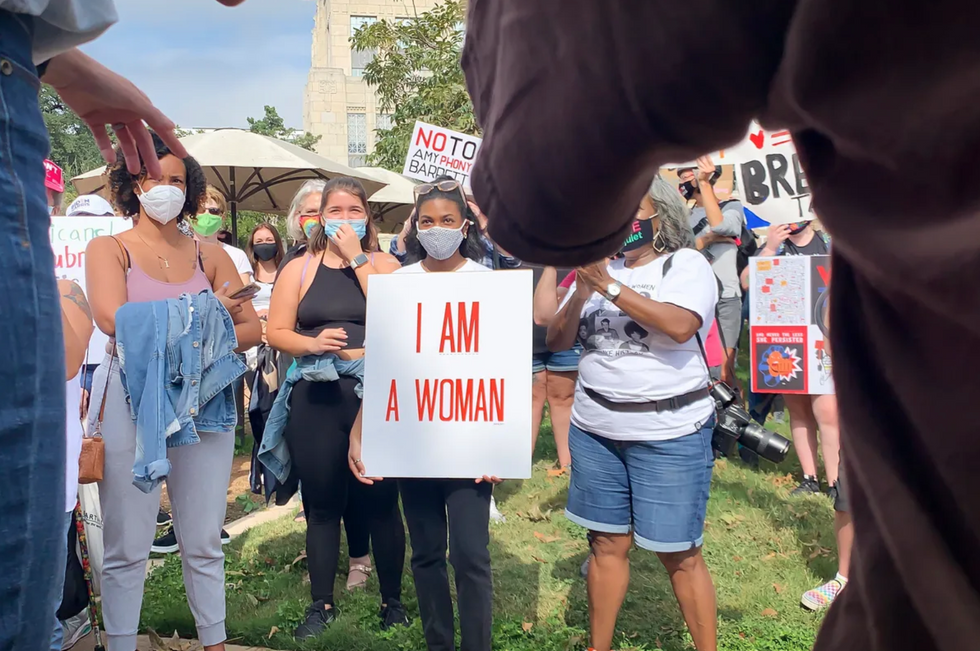 Protesters listen to speakers at the Oct. 17 Women's March in Austin.(Heather McKenzie/Austonia)
Gaubrielle Pritchard, event manager of the Austin Justice Coalition, said the march was scary, not only because of the Proud Boys' presence but also because APD officers allowed it. "You don't really know when they're going to have your backs," she said.

The letter also asked for an update on ongoing investigations into officer misconduct during the protests in May and June. APD has placed seven officers on administrative duty as a result of protest-related incidents.
"We want to be absolutely clear what the expectations are for a response to any peaceful protests this November," Mayor Pro Tem Delia Garza said in a statement. "And we want Chief Manley to help assure Austinites that we will not see a repeat of the violent tactics APD used against peaceful demonstrators this spring."
An APD spokesperson said Manley would respond to the letter when he returns to the office this week.
On Tuesday, Manley responded to City Council. In a letter, he said that APD supervisors have been trained "to lead their officers in managing peaceful protesters with the least amount of physical intervention necessary." Further details about how the department will avoid the casualties seen earlier this year were not included. "To avoid compromising operational security, I cannot offer specifics of the plan," he wrote.
As far as combatting extremism, Manley said the department reviewed the two incidents mentioned in the initial letter and did not find any misconduct.
Test run
APD is not alone in these policy changes. Departments across the country have been forced, by local officials or public opinion, to change how they approach protest situations.
But Merrick Bobb, executive director of the Police Assessment Resource Center and former court-appointed monitor of the Seattle Police Department, said it remains unclear how effective they will be in practice.
"It's too early to tell because most of these changes were adopted after the protests over the death of George Floyd and we haven't, knock on wood, had a lot of serious protests since then," he told Austonia.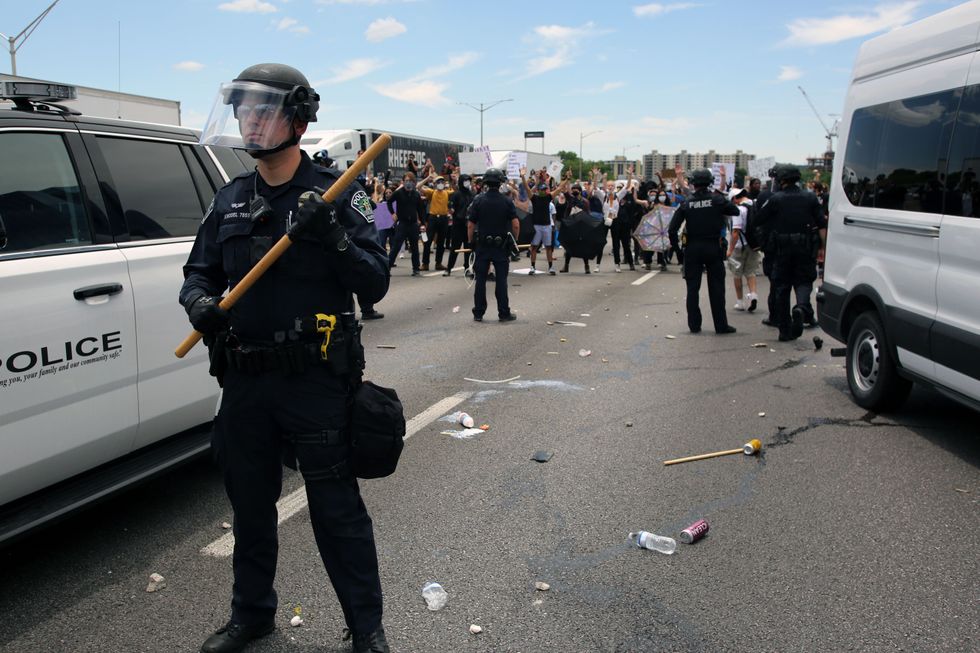 Protesters took to blocking I-35 in weeks of summer protests. (Vic Hinterlang/Shutterstock)
Ken Casaday, president of the Austin Police Association, is concerned about what might happen this week—especially if the election results are delayed. Although he understands the decision to ban bean bag bullets in crowd control situations, he feels the tear gas prohibition goes too far.

"Would you rather see someone get tackled and handcuffed or a can of pepper spray get opened up and people run away?" he said.
Casaday claimed 120 members of APD's special response team—which is trained to handle protests—have quit or retired as a result of the policy changes.
"The officers didn't feel safe," he said.
Bobb said this type of response from union officials is to be expected.
"The unions have been pretty much uniform in their not wanting to see these changes made," he said.
Others feel the policy changes don't go far enough.
Warren Burkley, community outreach director for AJC, said a prohibition on tear gas "doesn't really matter" if APD officers are now arresting protesters unnecessarily.
"It's definitely more of intimidation than outright violence because the outright violence backfired on them," he said.
In any case, it's likely Austinites will know more soon.
"The next big challenge may be Election Day," Bobb said. "I really hope not."
This story has been updated to include APD Chief Brian Manley's Nov. 3 response to Austin City Council.

More on Election Day protests: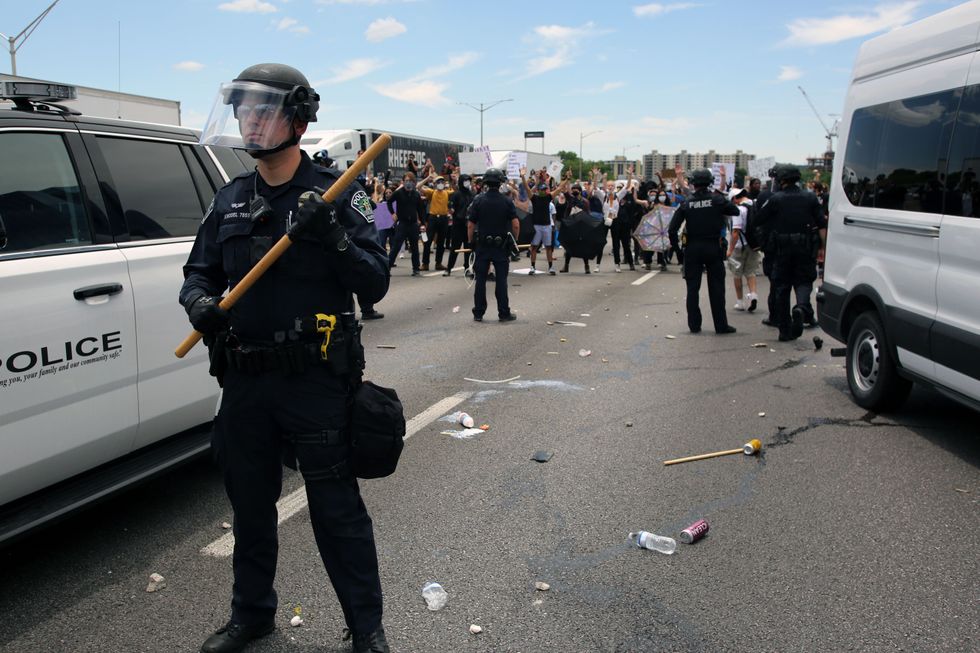 Protesters took to blocking I-35 in weeks of summer protests.(Vic Hinterlang/Shutterstock)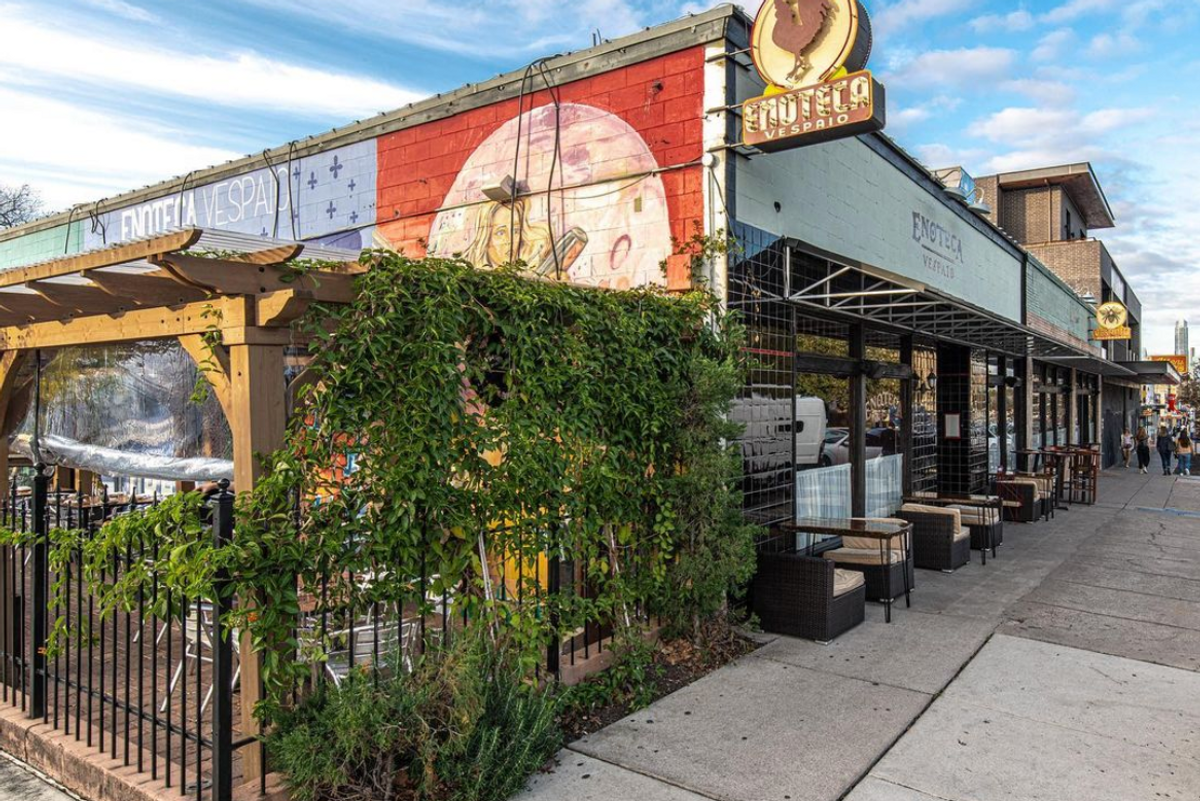 After 24 years on South Congress, Enoteca Vespaio is temporarily closing its doors for a makeover.
The sister restaurant to next door Vespaio Ristorante, located at 1610 S. Congress Ave., Enoteca employees told Austonia it will continue to serve wine and Italian fare until July 9. Employees said the restaurant will reopen to serve Oaxacan cuisine in about a month.
A wine bar and patio, Enoteca was named after the Italian word "wine library" in Italian. The restaurant has become known for its antipasto, crispy ravioli and homemade panna cotta.
Austonia has not yet heard back from Enoteca management for further details.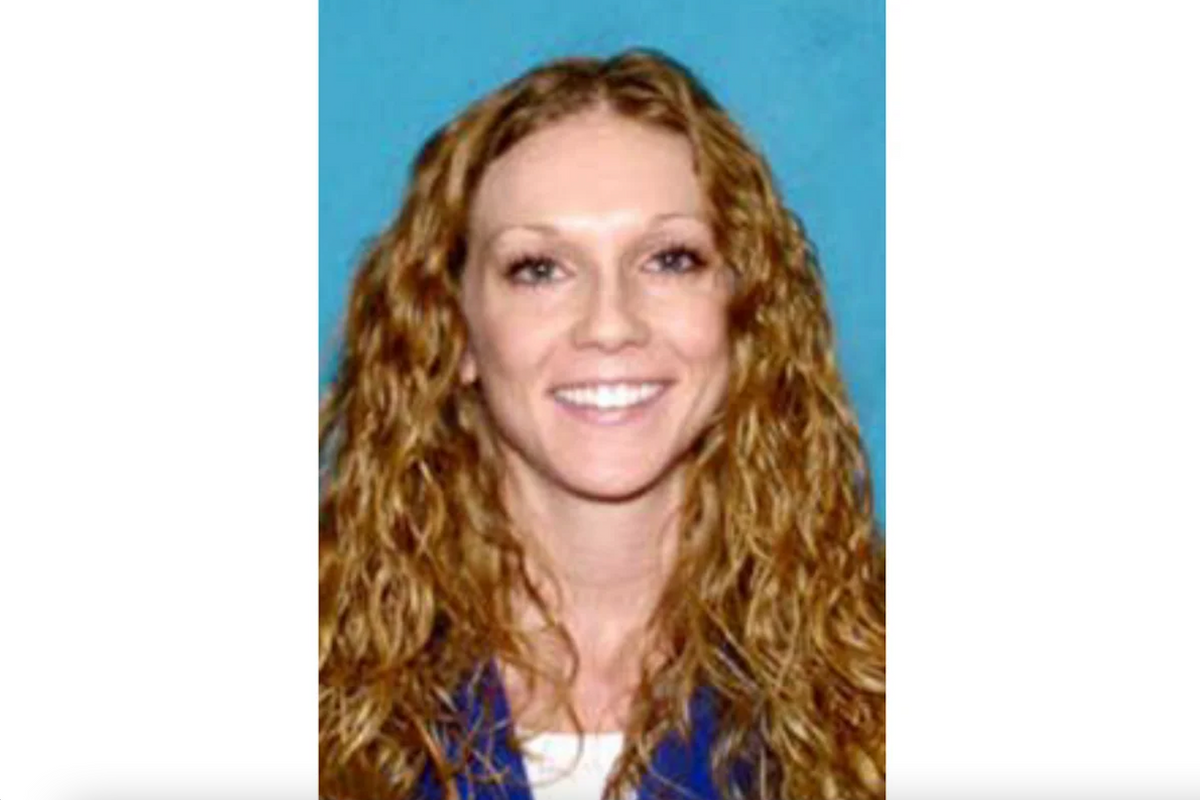 The Austin woman suspected of killing star cyclist visiting from out of town, Moriah "Mo" Wilson, has now been captured after evading arrest for more than a month.
Kaitlin Marie Armstrong, an Austin yoga instructor, is believed by officials to be the killer of Wilson, who was found with gunshot wounds in a friend's house on May 11. The murder is being investigated as a crime of passion after Wilson met up with Armstrong's ex-boyfriend.
According to the U.S. Marshals, Armstrong was located at a hostel on Santa Teresa Beach in Provincia de Puntarenas, Costa Rica. Officials said she may have been using her sister's name after fleeing Austin on May 14, the day after police questioned her. She was last identified at Newark Liberty International Airport on May 18.
Federal authorities say they plan on returning Armstrong to the U.S., where she'll face charges of murder and unlawful flight to avoid prosecution.
Here's a timeline of events since the night of Wilson's murder.
The night of her death, Wilson met with Armstrong's ex-boyfriend Colin Strickland, a fellow pro cyclist. According to an affidavit, the pair went swimming, then to dinner, before he dropped Wilson off at her friend's home where she was staying in East Austin at around 8:30 p.m.
While Wilson and Stickland had previously had a romantic relationship, Stickland said the two were friends. The affidavit says Strickland lied to Armstrong about his whereabouts that evening.
Video footage shows Armstrong's Jeep pulled up nearby the home within a minute of Wilson arriving home.
At around 10 p.m., Wilson's friend called Austin police after finding her in a pool of blood. Wilson had been staying with the friend ahead of the upcoming bike race in nearby Hico, Texas.
Armstrong was brought in for questioning the day after the murder and released after appearing "very still and guarded" when confronted with video evidence.
The Lone Star Fugitive Task Force said her black Jeep Cherokee was sold to a South Austin CarMax dealership on May 13 for $12,200.
She leaves from the Austin airport on May 14.
Shell casings found on the scene matched a gun belonging to Armstrong.
Austin police obtained an arrest warrant for Armstrong on May 17.
She took a flight from Newark Liberty International Airport to San Jose, Costa Rica on May 18 using a fraudulent passport, according to the Marshals.
On May 25, another warrant was obtained for unlawful flight to avoid prosecution.
On June 29, she was captured by the U.S. Marshals