Never miss a story
Sign up for our free daily morning email...
...and afternoon text update
Get connected with our daily update
(Kent Wang/CC)
When Tesla and SpaceX CEO Elon Musk announced earlier this month that he had moved to Texas, he joined a growing number of super-wealthy California transplants. Many of them have landed in Austin, and it looks like Musk will also settle in the capital city.
But the influx of Californians and others has saturated the Texas market—and challenged Austin realtors looking to meet demand with very limited supply.
---
Realtor Cord Shiflet, who works for the local brokerage firm Moreland Properties, confirmed this week that Musk has looked at a property in Austin.
"It seems a lot of his friends, business associates and even family members have been looking in Austin," he said.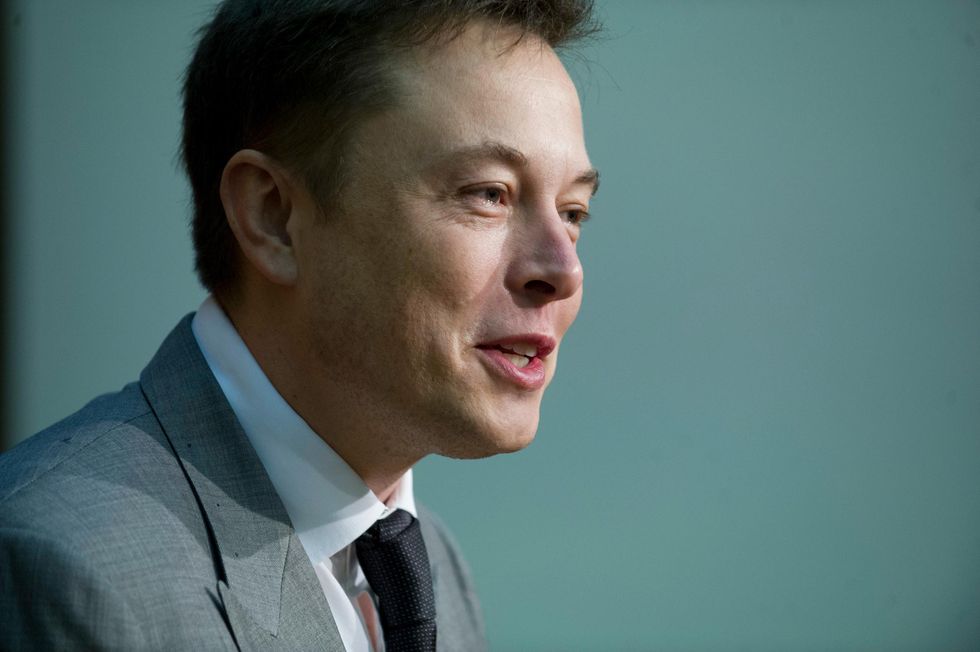 (Bob Daemmrich)
The billionaire would be in good company if he settles in Austin. Many of his companies—including Tesla, the "Fitbit for your brain" startup Neuralink and underground tunneling venture The Boring Company—are hiring locally. And the city is home to other A-list celebrities, from Matthew McConaughey to Joe Rogan, who recently relocated his podcast business from Los Angeles to West Austin.

But its ultra-luxury housing supply is limited compared to some other Texas metros.
East of Eden
The trend of Californians moving to Austin is hardly new, but Shiflet told Austonia that it has been exacerbated over the last six months due to the pandemic and current political climate.
"I have never seen the market this strong and this crazy in every area," he said.
The reason for this exodus is simple: tax relief.
"They all come here, every one of them, for the same thing," Shiflet said.
California lawmakers recently proposed a top individual tax rate of nearly 17% , as well as a 0.4%. wealth tax. This, combined with the state's increasingly leftist politics and homelessness crisis, has pushed many of the state's wealthiest residents to look elsewhere.
The recent presidential election may also have had an impact.
"A lot of people are nervous about what Biden will do with taxes," Shiflet said, adding that Texas residency comes with the allure of no state income tax.
This certainly applies in Musk's case. The entrepreneur was recently ranked the second wealthiest person in the world, according to the Bloomberg Billionaire Index, and could save billions of dollars in taxes on his Tesla compensation package by living in Texas.
The pandemic is also a factor because it has allowed people to reconsider where they want to live and work, largely without the confines of office obligations.
"We've had kind of the perfect storm line up to push people to Austin these last three months," Shiflet said, adding that he expects the trend to continue, if at a slightly slower pace in the years to come.
Champagne problems
This exodus is a two-sided coin for Austin's real estate industry.
On the one hand, it offers up the chance for major sales; on the other, the city does not always have the inventory to keep up with the current demand.
"We don't have a lot of the big, sexy real estate for the luxury buyers that places like Dallas and Houston have," Shiflet said, pointing specifically to the upscale Highland Park, Preston Hollow and River Oak neighborhoods, which offer "mega-mansions on big lots."
These are hard to come by in Austin, which may only have one $20 million home on the market at a time.
"We certainly have homes of that caliber," he said. "But we don't have a lot of them."
As a result, he and other realtors have to depend on unlisted properties and personal relationships with clients built over many years.
"We're digging every day for homes that people are willing to sell," he said. "We just need to know who these people are ... because we've got the buyers to deliver to them."
Sometimes, however, the Austin market comes up short. Shiflet said he has lost many clients to other Texas cities, especially Dallas.
Given its inventory, Austin has to attract buyers through other means.
"We're having to sell more against just the lifestyle of living here," Shiflet said.
Many of his luxury clients are looking to live on Lake Austin, on a couple-acre lot that offers privacy and a large home.
As far as what Musk may be looking for, he was tight-lipped: "One of the things celebrities and high-profile people love about Austin is we keep ... their interests confidential."
(Austin Police Department/Twitter)
Austin police lifted the shelter in place order after searching the area around 9600 block of Great Hills Trail near the Arboretum for a 41-year-old man named Stephen Broderick, who they believe is responsible for shooting and ultimately killing three people in Northwest Austin
As of 5 p.m., the suspect is still at large and considered to be armed and dangerous, though police do not believe he is actively targeting anyone else. During a press briefing at 4:45 on Sunday, APD Interim police Chief Joseph Chacon said they are switching the search from the immediate area to a fugitive search as they have exhausted all the leads they currently have.
Chacon confirmed during the briefing that Broderick was a former Travis County Sheriff's Office deputy. Chacon said they will remain on the scene for "several hours" and there were 75 FBI agents on the scene as of the briefing.
Police believe the victims, who have been identified as two Hispanic women and one Black man, knew their assailant. Chacon said a child was involved but is now safely in police custody. Broderick was described as 5 foot, 7 inches with a medium build and was last seen wearing a gray hoodie, sunglasses and a baseball cap.
"We're very sorry that obviously that this has happened and we continue to try and locate this individual, we are transitioning from a search in this area to a fugitive search and those efforts will continue until this person is located," Chacon said. "I don't want anyone to think that we're packing up and going home. We're going to continue to look for this individual because he continues to pose a threat to this community."
At a 2:30 p.m. press briefing, Chacon said APD responded to a "shoot, stab, hot shot" call on Great Hills Trail and Rain Creek Parkway at 11:46 a.m. to find the three victims with gunshot wounds. APD was joined by the Austin Fire Department. ATCEMS, the local chapter of the FBI, the U.S. Marshals, Department of Public Safety, and the Round Rock Police Department for support.
Though Austin Travis-County EMS originally reported it as an active shooter situation, police now believe the incident was an isolated domestic event.
"This is still an ongoing and active investigation and we do not have this individual in custody yet," Chacon said during the first press briefing. "We would ask if you have your neighbors, phone numbers, call or text them check on them and make sure that they're okay. We are concerned that he might possibly take a hostage and be himself sheltered somewhere waiting for us to leave."
Three helicopters and SWAT teams were sent to the area, as well as 18 ATCEMS response assets. According to Austin Police, the incident occurred at an apartment complex near Great Hills Trail and Rain Creek Parkway.

APD announced at 1:02 p.m. that Loop 360 will be shut down in both directions from Spicewood Springs to 183 due to the incident. The roads will remain closed until law enforcement is able to wrap up the crime scene and units demobilize.
This is a developing story.

(Hard Rock Stadium)
Formula 1 is returning to Florida for the first time since 1959, announcing that the brand-new Miami Grand Prix will join the calendar in 2022 and Austin will no longer be the only F1 race in the U.S.
Held at the Hard Rock Stadium complex in Miami Gardens, this will be the first race in the Sunshine State in 62 years. With a new track setup, F1 will loop the stadium, home of the NFL's Miami Dolphins.
The new 3.36 mile circuit has 19 corners, three straights and potential for three DRS zones, with expected top speeds of 198 mph.

Now with two races in the U.S., F1 President Stefano Domenicali said they will avoid having back-to-back events by keeping the Miami Grand Prix separate from the U.S. Grand Prix, which is held at Austin's Circuit of the Americas.
The date of the race has yet to be confirmed, though Domenicali said he expects the first race in a 10-year deal to take place in the second quarter of 2022. Austin's race will take place on Oct. 24 this year.
"The USA is a key growth market for us, and we are greatly encouraged by our growing reach in the U.S. which will be further supported by this exciting second race," Domenicali said.
Miami will mark the 11th race location in the U.S. since the Championship began in 1950: Circuit of The Americas in Austin; Dallas, Texas; Indianapolis, Indiana; Sebring, Florida; Riverside, California; Watkins Glen, New York; Long Beach, California; Las Vegas, Nevada; Detroit, Michigan and Phoenix, Arizona. COTA was first opened in 2012.
Domenicali said F1 will be working with the FIA and the Hard Rock Stadium to leave a lasting impact on the community: discounted tickets for residents, a program to support local businesses and a STEM education program through F1 in schools.