Get connected with our daily update
After a virtual year in 2020, Austin Fashion Week is coming back with in-person shows at The Domain on Friday afternoon.
The weekend will kick off with the first show at 1:30 p.m. on Friday and end with the final show at 3:30 p.m. on Sunday, celebrating Austin's up-and-coming high fashion scene with six runway shows, more than 50 designers, pop-up shops and coinciding Domain store sales.
---
After a lifelong dream of becoming a fashion designer, this will be Brandy Hughes and Brandy Design Studio's first time showing at AFW. Hughes returns to Austin as a designer's apprentice after studying design at the Fashion Institute of Design and Merchandising in Los Angeles. Austin is where she got her start in the bridal sphere.
"Austin's such a weird kind of place—It's very creative and there's a lot of artistic people here," Hughes said. "I think that it's going to get bigger and the one thing that's really good about doing fashion in Austin is you have a little bit more freedom to do the things that you want to do and be as crazy as you want."
Hughes is showing her most recent collection on Friday's 1:30 p.m. show, which officially came out two months ago, and features simple silhouettes for the wedding march.
Meanwhile, hailing from Dallas, Phillip White of Phit Clothing is set to appear for the third time at AFW. Inspired to begin an exercise journey but disappointed by the lack of variety in plus-size men's activewear, White took matters into his own hands.
"Every brand that I was seeing out there, the fit was not correct and a lot of it was just very basic black and gray," White said. "I saw everybody was sort of making the same thing. I kind of came up with my own brand of how I wanted activewear to be and it's very colorful and still flattering."
His featured collection is based around his love of the Spice Girls growing up, which inspired him to create women's and unisex clothes on top of men's fashion for the first time in his career.
"I want it to look good on all body types," White said. "My vision of the Spice Girls kind of represents everybody. For me, this collection was the perfect bridge for me to introduce women's, men's and unisex—there are a lot of pieces that I think are gender fluid and anybody could wear them."
Designers attending come from all over—not just Austin—including Canada, the Philippines and Egypt. Don't go alone, take this guide with you to get the most out of your ticket. Tickets for individual runways start at $50 and $135 for the whole weekend.
Here's a breakdown of fashion week.
Friday
1:30 p.m. Show
Anmarie Design
Bchwood
Brandy Design Studio
Cognition Apparel
Loka Haus
The National Bureau of Product Research
Phit Clothing
The Salt Nomad
Sewreffic
3:30 p.m. Show
Korto Momolu
AL+LU Apparel
Ingasilks
Iris Gil Designs
Jhay Lawson
Kneaded Fashion
Tastalii
Toshimi Pacumbala
Unlikely Designs
First up in the morning bracket is Anmarie Design, showing a collection that is two years in the making, and Sewreffic will take the stage last with a ready-to-wear collection.
Bchwood
Next up is Bchwood, showing a complete collection of "summer sexiness in sustainable fashion." The brand says all its garments are made in small batches and produced ethically in Ecuador.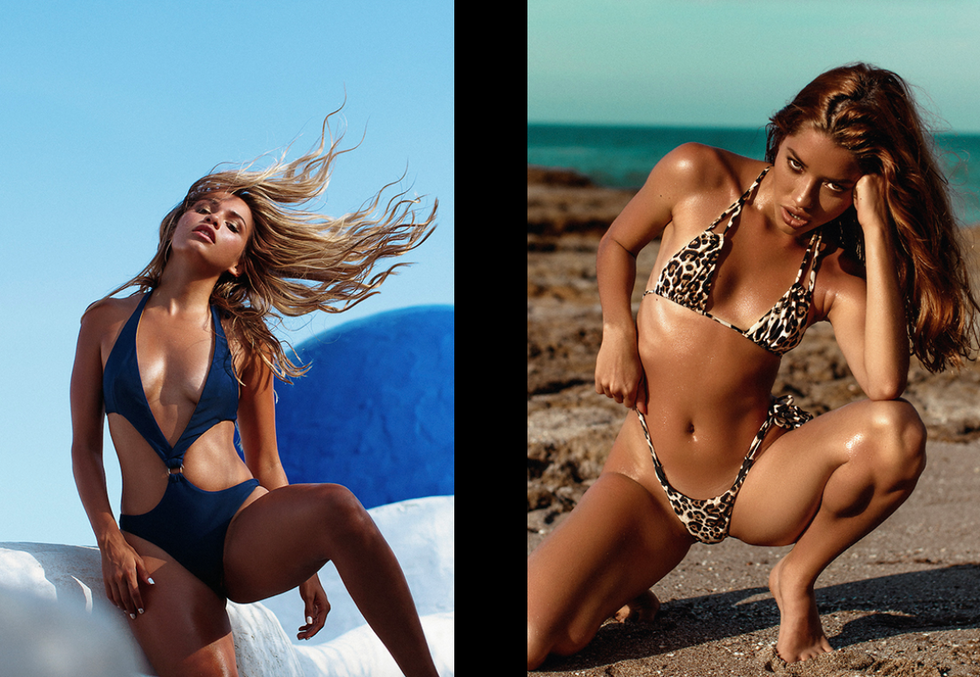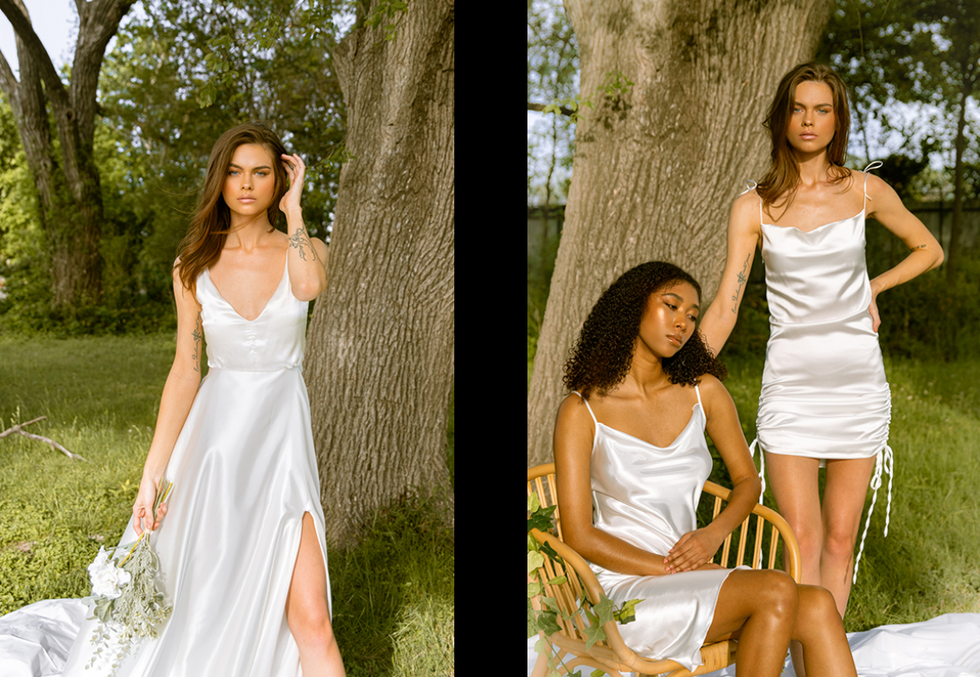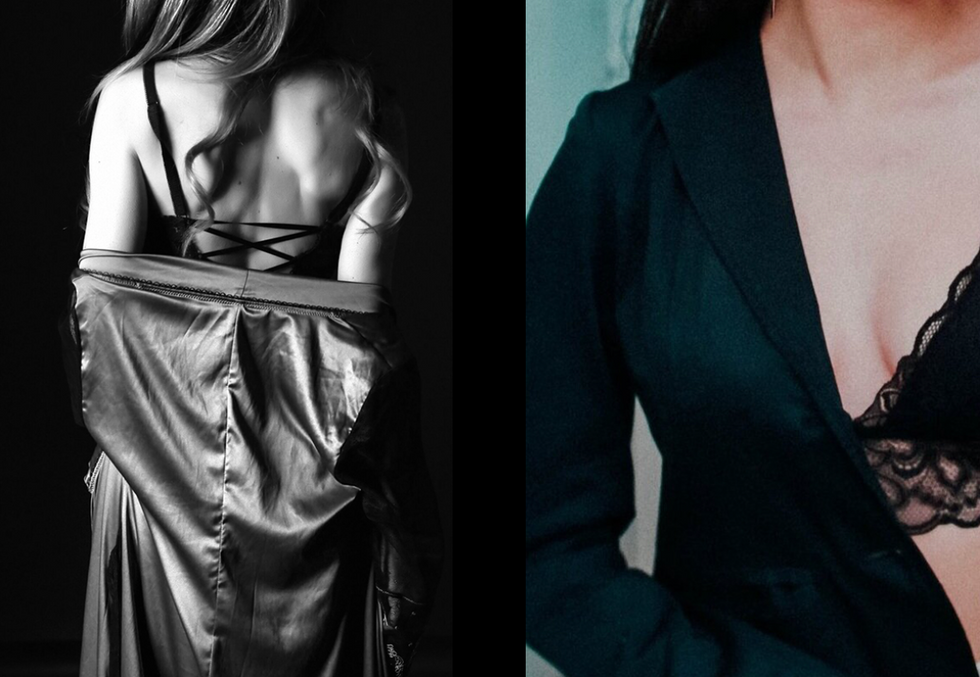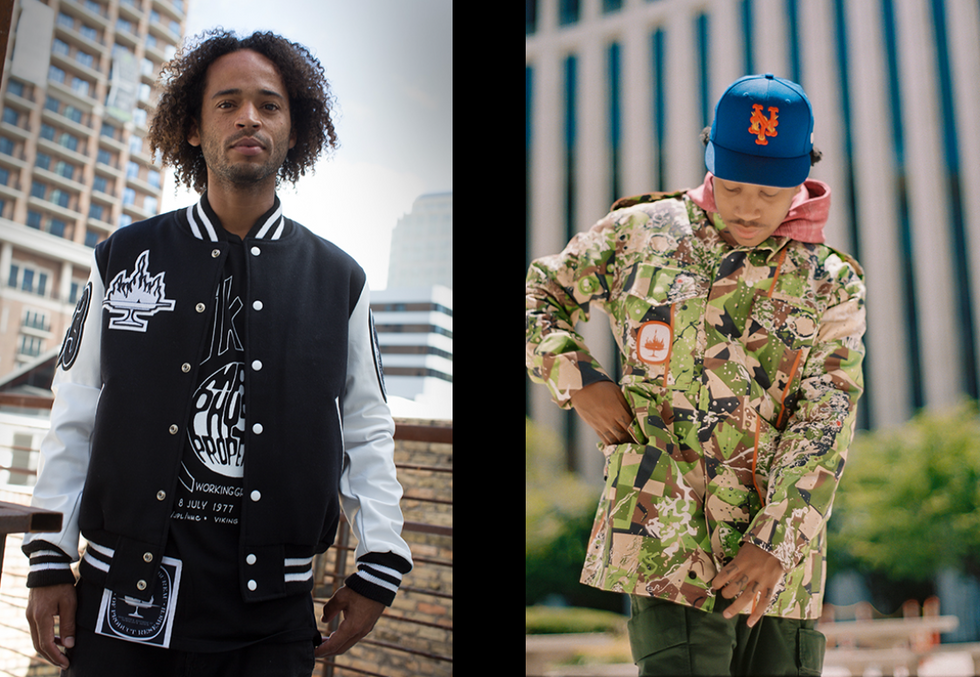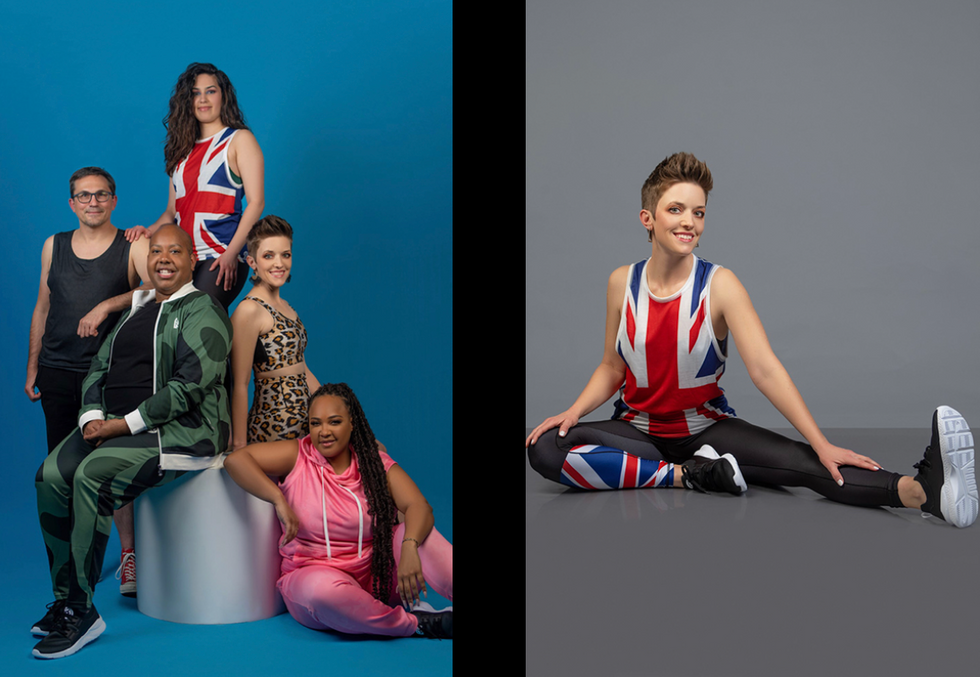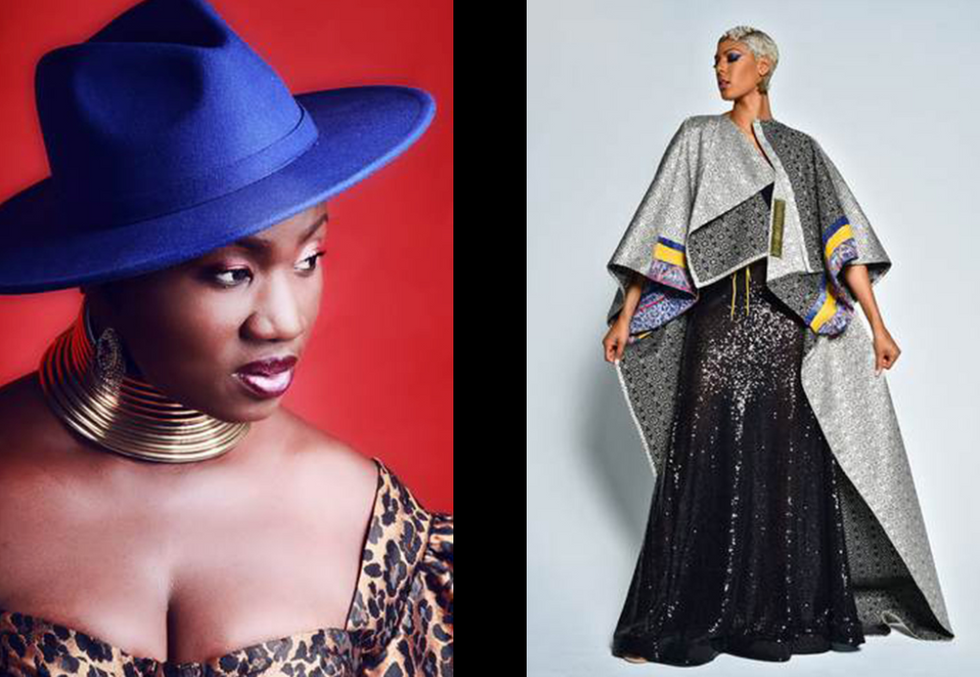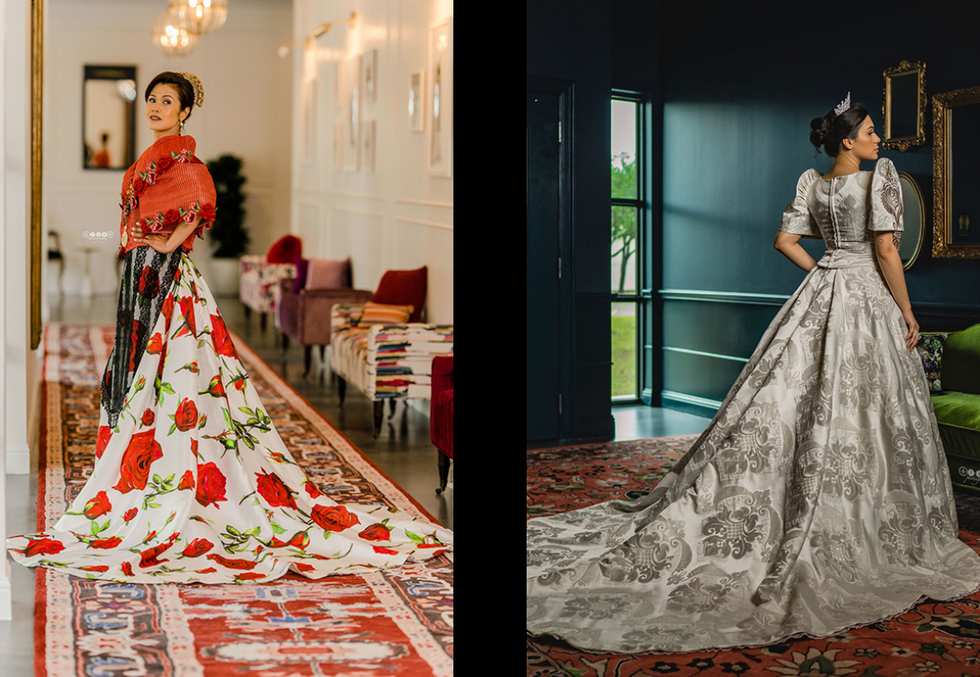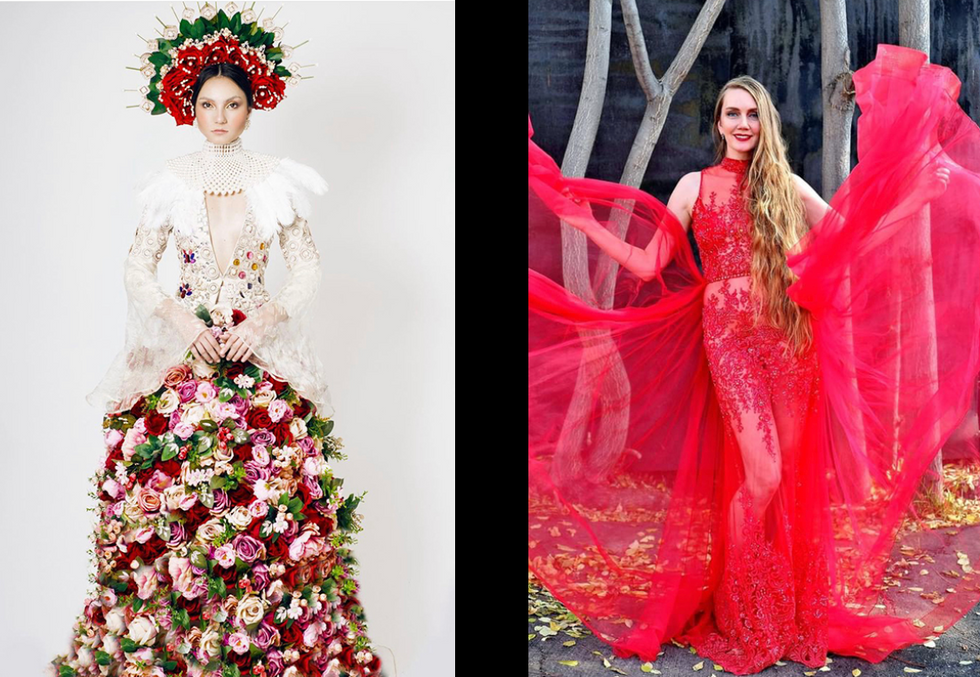 Saturday
1:30 p.m.
Ferrah
AJ Designs
Arky
Camicie
CassandraCollections
Nine & Beyond
Onyx d'Or
Orkaddi
SA Studio
Sabiya
Shahira Lasheen
Turtle Cay Island Wear
Yoli & Co.
3:30 p.m.
Daniel Esquivel
Any Old Iron
Art Institute of Austin
Camille Cannell
Christina Ward
Dellkat
Heirlume Couture
Joseph Ledesma
Kweens Royal Tees
LALA
AJ Designs
Showcasing asymmetry and the many traits of femininity, AJ Design is an Egpytian-based prêt-à-porter brand with outfits for any occasion.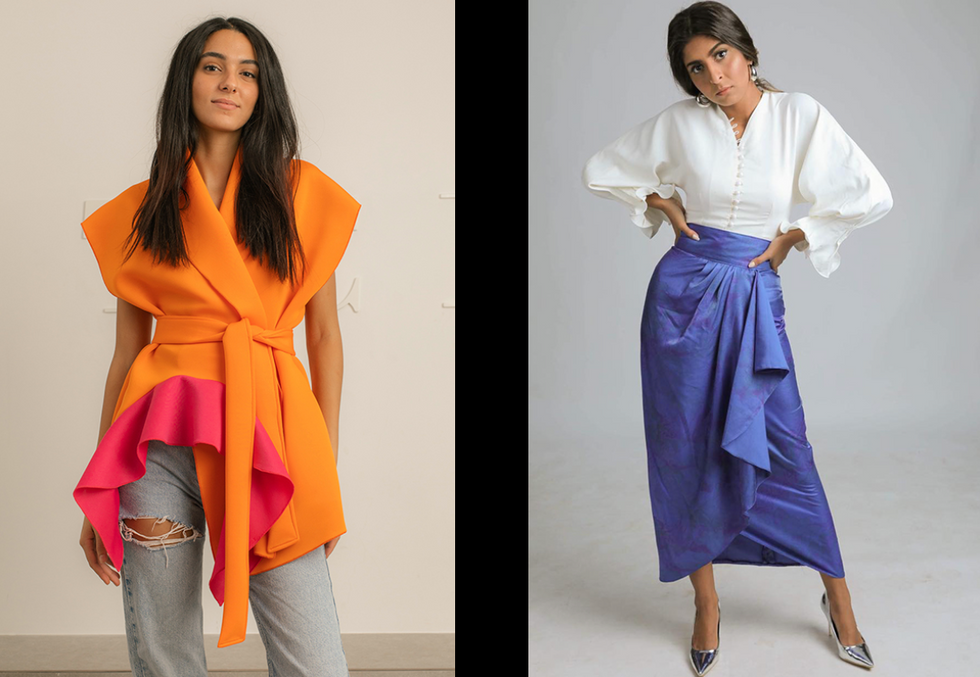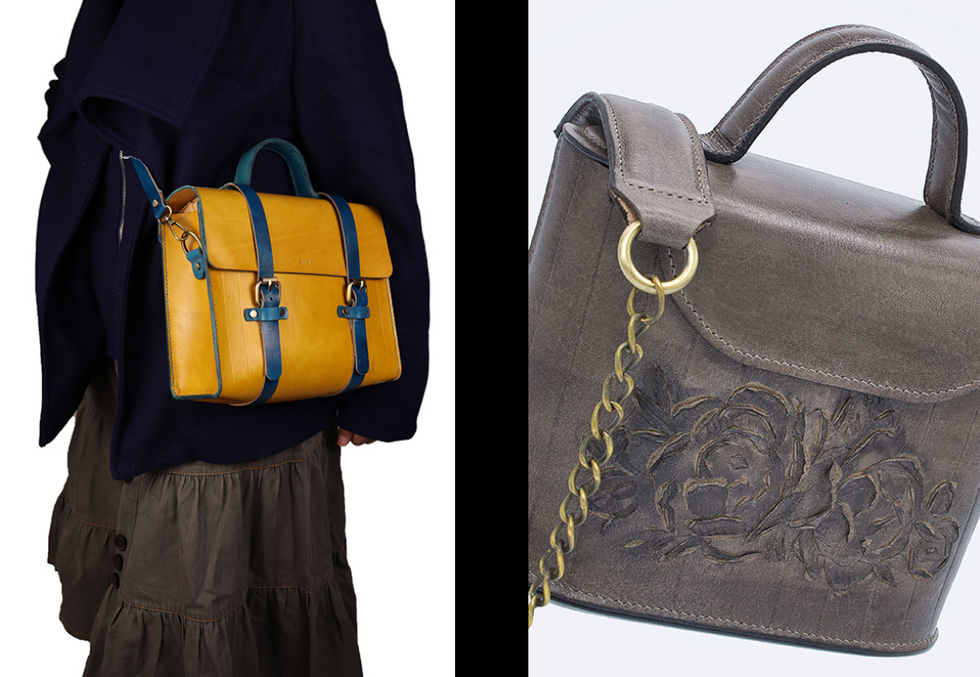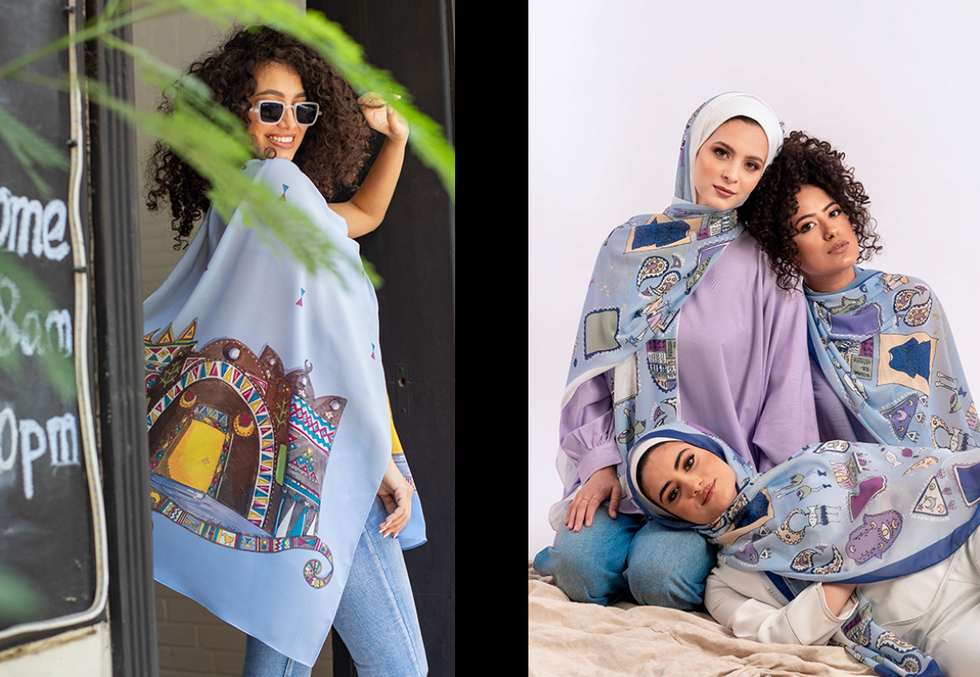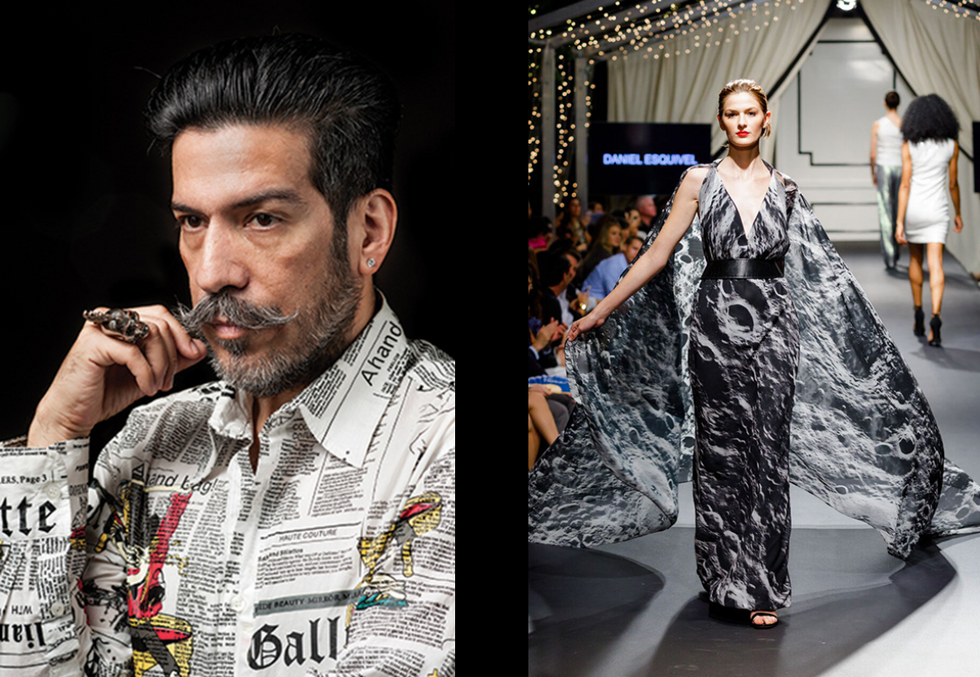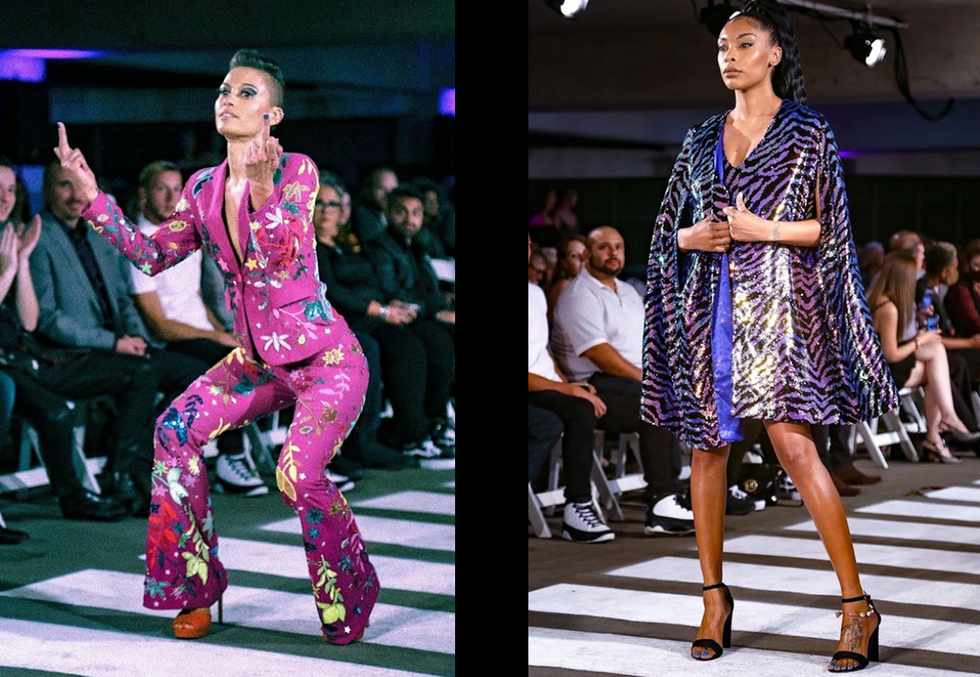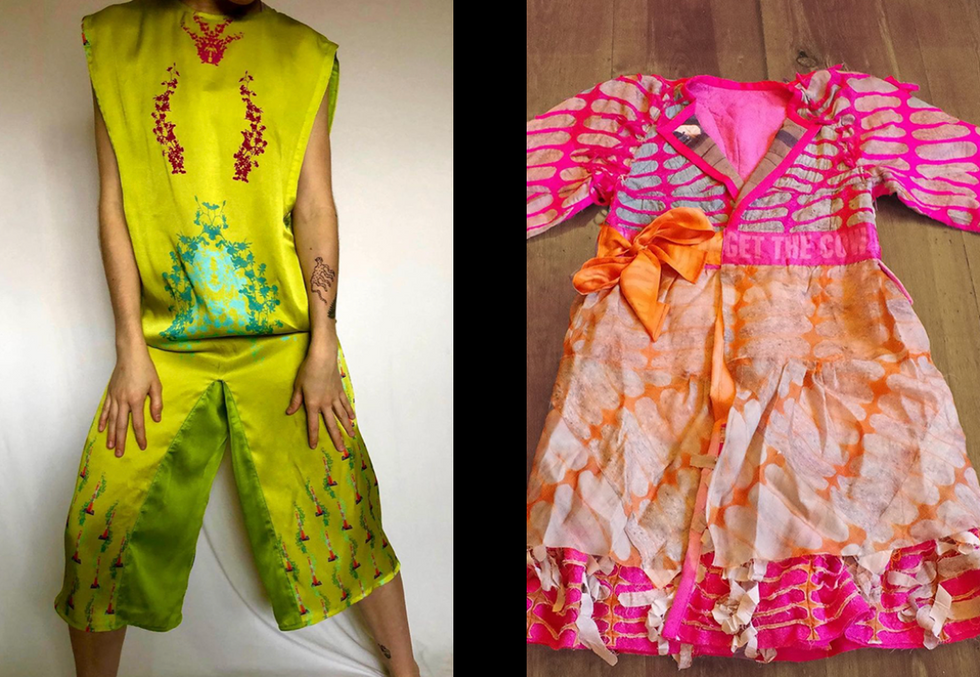 Sunday
1:30 p.m.
Brittany Allen
Caycee Black
Bosses in Style
Chellie Friday
Dashe
Hello Kaiya
Jen Ley Designs
Vee Rodriguez
3:30 p.m.
Mysterious by NPN
Art IV Play
Diana Boch
Endia
FiFi x Fashion House
Brittany Allen
Brittany Allen's clothes are about the motivated woman, mixing soft and powerful shapes in the contemporary sphere. With French seams incorporated for the value of high fashion, Allen describes her brand as a mix between Dolly Parton and Betsey Johnson.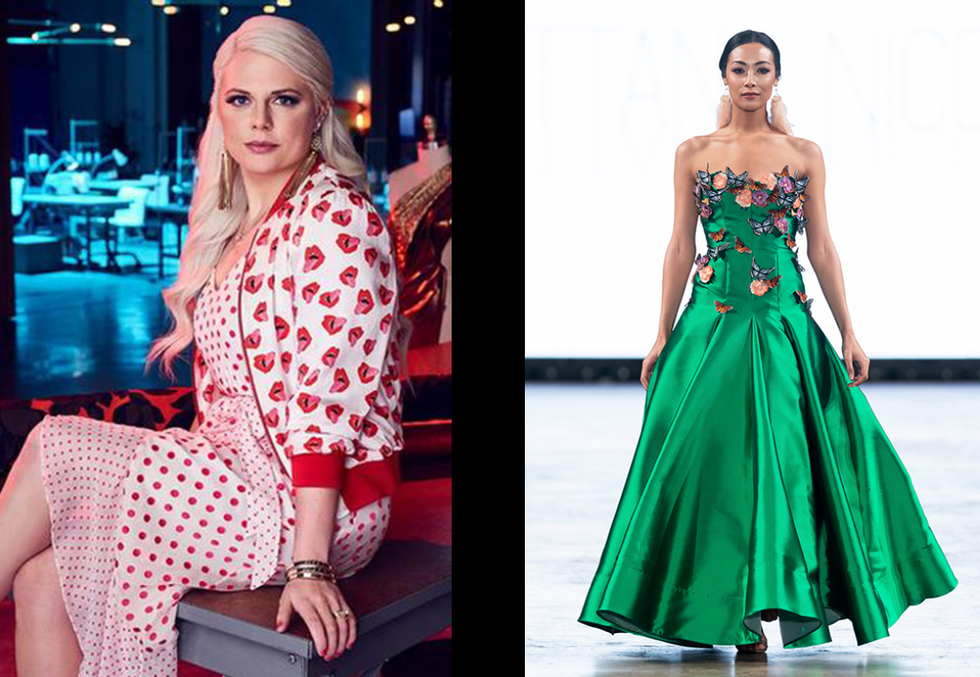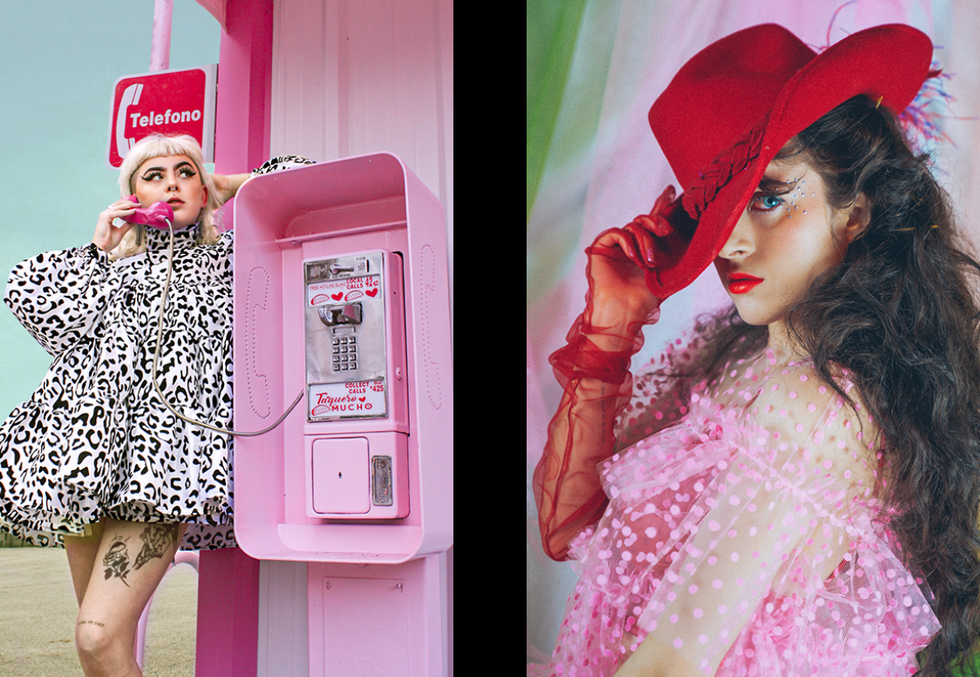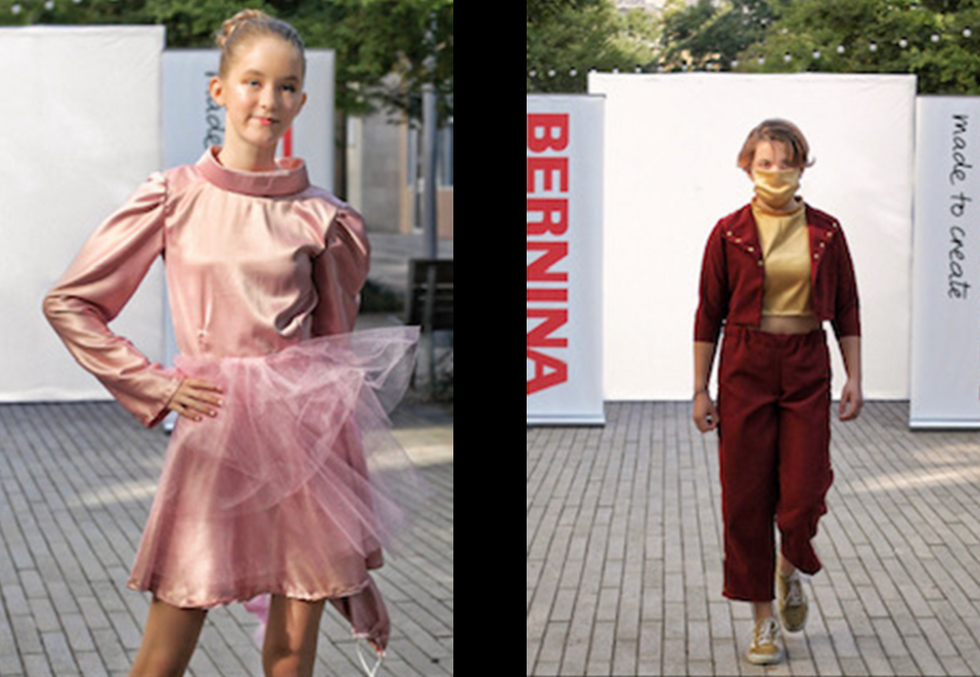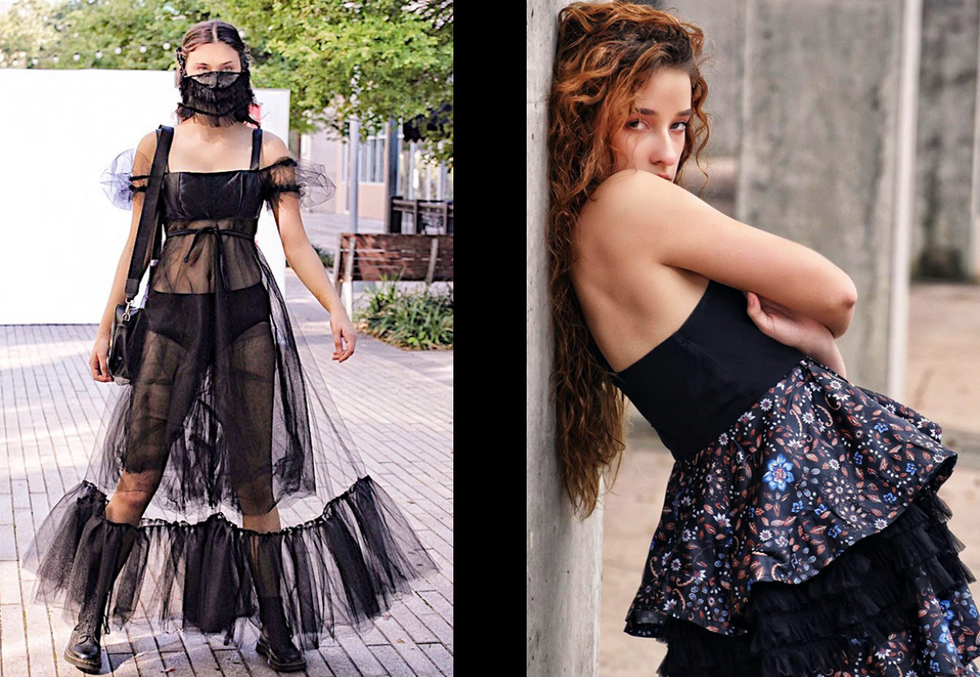 Make it work!
An Austin-based firm that's established itself as one of the top Bitcoin miners in North America is set to go public.
On Thursday, the company, known as Core Scientific Inc., announced it's now trading on Nasdaq as $CORZ. The stock opened at $9.74 per share then peaked at $10.48. The company was assigned a $414 million market cap.
"As one of the largest publicly-traded blockchain infrastructure providers and digital asset miners in North America, we are focused on growing our capacity, defending and securing the blockchain ecosystem and building long-term shareholder value," CEO Mike Levitt said.
As reported by Yahoo News, investors approved a plan for a public debut through a $4.3 billion merger with special purpose acquisition company Power & Digital Infrastructure Acquisition Corp. The deal arrives as Austin sees its crypto scene soar, with increased activity in the NFT economy and groups pooling their money together through DAOs.
Core Scientific was established in 2017 and relocated its headquarters from Seattle to Austin last year. It has a site in Downtown Austin on 106 E. 6th St. and data centers in Georgia, Kentucky, North Carolina and North Dakota. More than 100 full-time employees are in the U.S., but it's unclear how many are in Austin.
Now, they say they are the biggest Bitcoin miners based on processing power, with claims that the combined mining capacity on the Bitcoin network exceeds that of competitors. And SEC filings from earlier this month show it's in the process of acquiring Blockcap, Inc., which moved to Austin last year.
The company describes itself as a leader in high-performance, carbon-neutral blockchain infrastructure in an industry that catches flak for its energy use.
Aside from mining, the company provides internet hosting services for other large-scale miners. In fact, it derives about half its revenue by helping big customers mine, a quality seen in what's often referred to as an "institutional-grade" miner.
Looking ahead, Core Scientific seems optimistic about the year ahead even as Bitcoin falls from its all-time high.
"We've worked hard to lay the groundwork that will enable us to achieve our 2022 projections," Levitt told Yahoo News. "Our objective is to be the best. Being the best means doing all that we can for our business, the industry in which we participate and for the Bitcoin network."
Watch some Cricket
When: 5:30-10 p.m. Saturday and Sunday
Where: The Crossover, 1717 Scottsdale Drive
What: Looking for a new sport to obsess over? Attend one of Sports Movement's indoor cricket matches.
Le Garage Sale
When: 11 a.m. Saturday and Sunday
Where: Palmer Events Center, 900 Barton Springs Rd.
What: Find over 100+ boutiques, brands and designers at Le Garage sale. Shop leisurewear, accessories, menswear, children's apparel, home decor and more. Tickets start at $10.
See a movie at the drive-in
When: 6:25-8:45 p.m., 9:15-10:50 p.m. Saturday
Where: The Globe Drive-In Theater, 8017 Cele Rd.
What: This weekend you can see Harry Potter and the Prisoner of Azkaban at 6:25 p.m. or you can see The Cabin in the Woods at 9:15 p.m. at the drive-in. Tickets cost $16 per car.
Museum of Ice Cream
When: 11:30 a.m Saturday and Sunday
Where: Museum of Ice Cream, 11410 Century Oaks Ter.
What: The Museum of Ice Cream is featuring 12 never-before-seen instillations celebrating the enjoyment of ice cream. View tickets here.
The Austin Flea
When: 12 p.m. Sunday
Where: Meanwhile Brewing, 3901 Promontory Point Dr.
What: Find handmade items, vintage wares, food and drink and more at The Austin Flea at Meanwhile Brewing. Vendors are handpicked for each show to guarantee a great selection of items to shop for.