Get connected with our daily update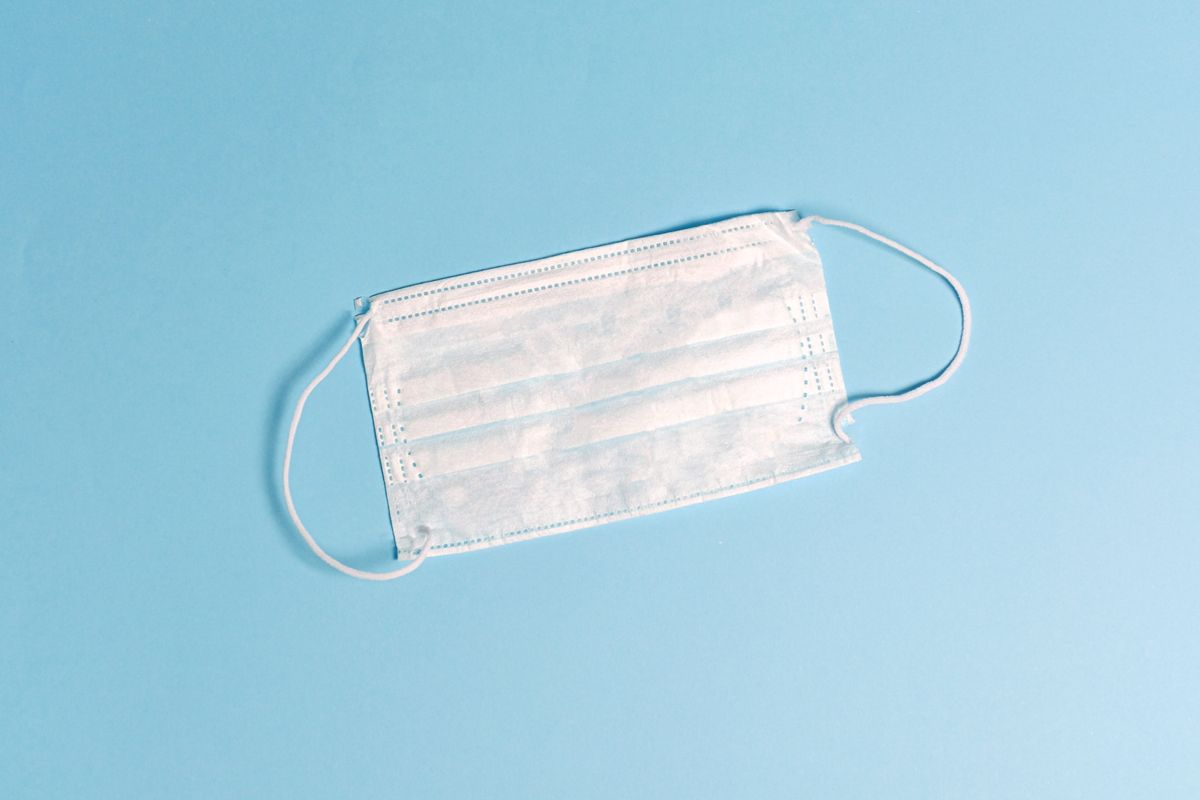 (Pexels)
Following weeks of steady decline and a deflating surge, Austin's COVID-19 case fatality rate—defined as reported deaths per confirmed cases—is creeping up.
---
With 21,214 confirmed cases and 279 reported deaths, Travis County's case fatality rate is now 1.3%, up from 1.1% on July 9.
Austin-Travis County Interim Health Authority Dr. Mark Escott attributed the increase to the portion of older residents—around 50%—among those recently hospitalized with COVID-19.
"We know that in people particularly over the age of 60, the risk of death is substantially higher," Escott told the Austin City Council last week. "So I think this tells us … that we can expect that our death numbers are going to increase as these individuals have increased their representation among hospitalized individuals."
In Travis County, residents 60 years of age and older account for 12% of confirmed COVID-19 cases but 80% of reported deaths, according to Austin Public Health data.
Austin Public Health officials had also cautioned earlier that the case fatality rate would likely rise right around now as a result of the surge.
This is because there is a two-to-three-week lag between when new cases are reported and when those patients require hospitalization—or die from the disease. In early- to mid-July, the area saw a spike in both new cases and hospitalizations.
The county reported 24 deaths the week ending July 11, 35 the week ending July 19, and 38 the last two weeks.
A similar trend is occurring at the state level, where the case fatality rate jumped from 1.3% in early July to 1.6% today, according to Texas Department of State Health Services data.
Down, then up again
Until recently, Austin's case fatality rate had been falling. It was 1.1% on July 9, down from 1.8% on June 22 and 3.6% in late April.

APH attributed this decline to better treatments—including the antiviral drug remdesivir, convalescent plasma therapy and improved ventilator management—as well as a rising number of cases among young people, who are less likely to require hospitalization or die due to COVID-19.
Travis County has reported a steady decline in the number of daily new confirmed COVID cases and hospital admissions since around mid-July.
The seven-day moving average of daily new COVID-related hospital admissions is now 36, down from a peak of more than 75 on July 8. And the average of daily new confirmed COVID cases is 248, compared to almost 600 last month. ICU occupancy rates and ventilator use remain concerning for officials. Both metrics show more of a plateau than a decline.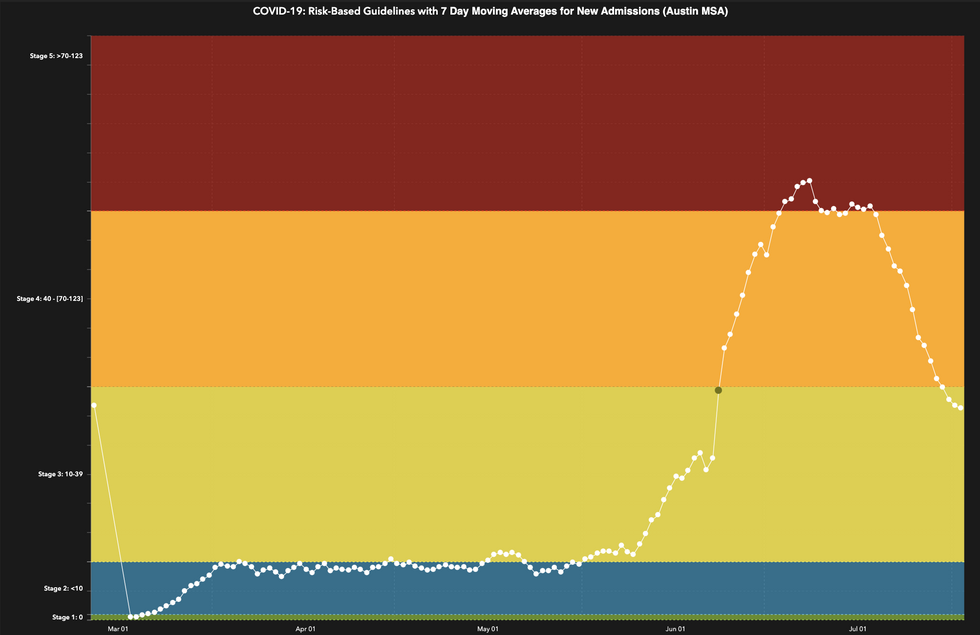 The Austin metro has seen a sustained decline in COVID-related hospital admissions since early July.(Austin Public Health)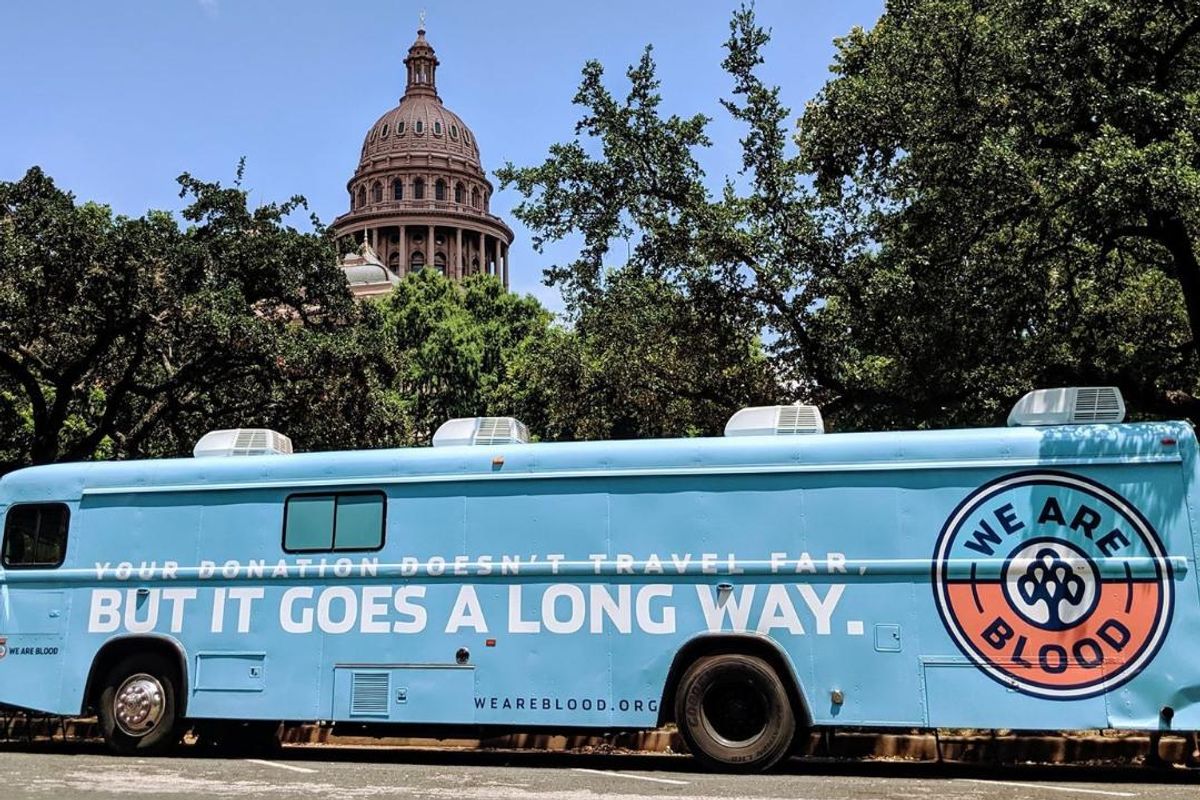 Communities are rallying together after an 18-year-old shot and killed 19 students and two teachers at Robb Elementary School in Uvalde, Texas.
Funds from organizations all around the state–including from Austin's own Los Verdes–are being raised to support families affected by the tragedy. Here's how you can help.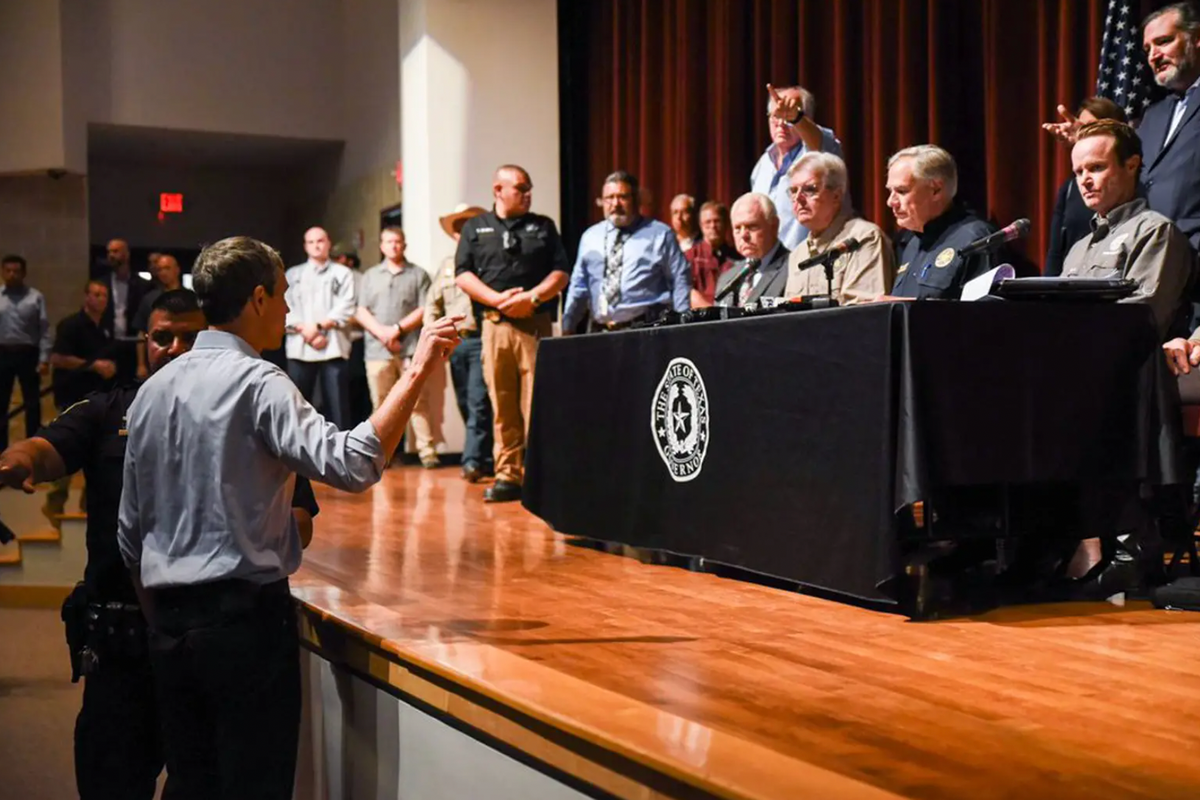 By Patrick Svitek
Beto O'Rourke caused a dramatic scene on Wednesday when he angrily confronted Gov. Greg Abbott at his news conference about the Uvalde school shooting, yelling, "This is on you."
After Abbott was done giving his initial remarks, O'Rourke approached the stage and told Abbott he was "doing nothing" to combat gun violence. He said the Uvalde massacre, in which a gunman killed 19 children and two adults, was "totally predictable."
Some of the Republican officials onstage with Abbott quickly denounced O'Rourke, telling him to go away. Another man onstage used expletives to criticize O'Rourke for interrupting the event. O'Rourke was eventually escorted away amid the unruly scene.
"I can't believe that you're a sick son of a bitch that would come to a deal like this to make a political issue," Uvalde Mayor Don McLaughlin told O'Rourke at one point.