Get connected with our daily update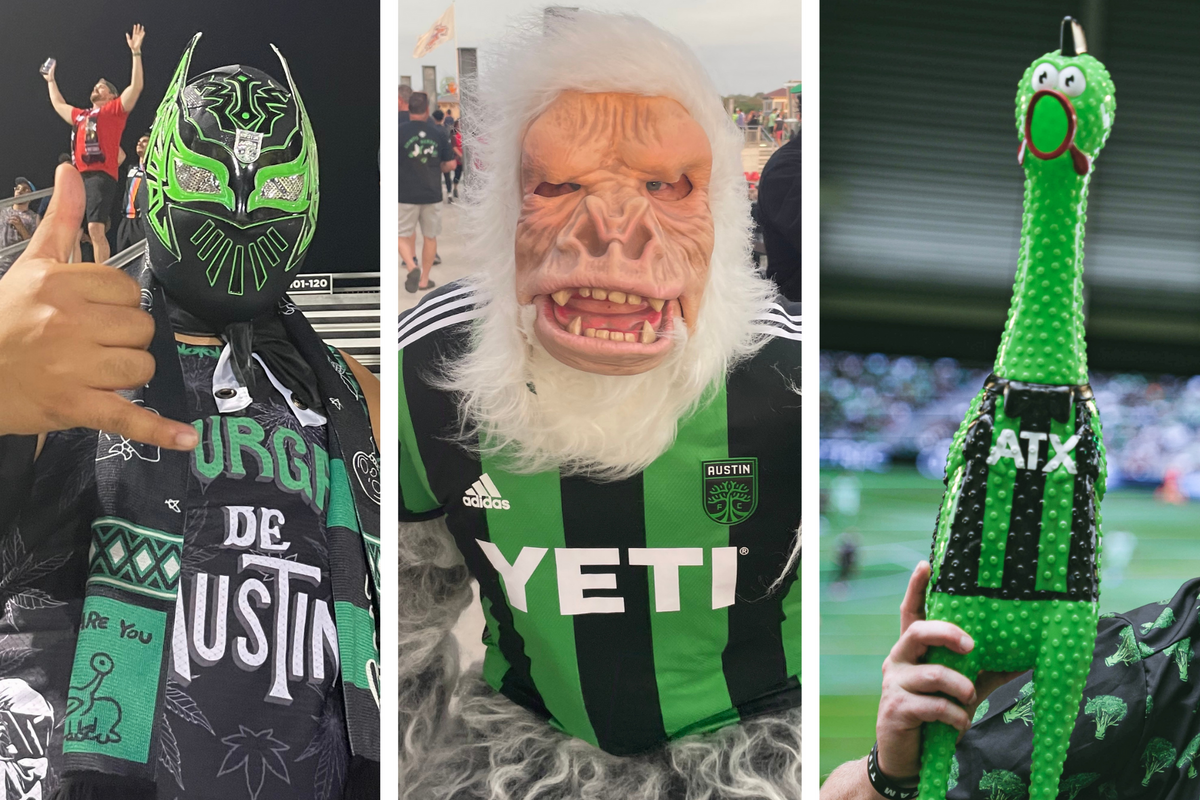 One could say that the hero of Austin FC's 3-2 comeback win wasn't one of the team's three goalscorers. Instead, the hundreds of fans who flew from Austin to D.C. for their team found an unlikely martyr in an inflatable rubber chicken.
---
Dressed in his own Austin FC jersey and painted in the team's signature Verde hue, "Pollo FC" has been seen swinging above the Austin FC supporters' section since last season. But it wasn't until he was confiscated, and later freed, by D.C. United security shortly before a three-goal Austin FC comeback that his name became synonymous with sweet Verde victories.
Since his mouth is stuck in a permanent "O," Pollo's thoughts were interpreted through Trevor Blow as he took a break from the crowd at the San Antonio FC match to talk about the origins of the club's favorite chicken.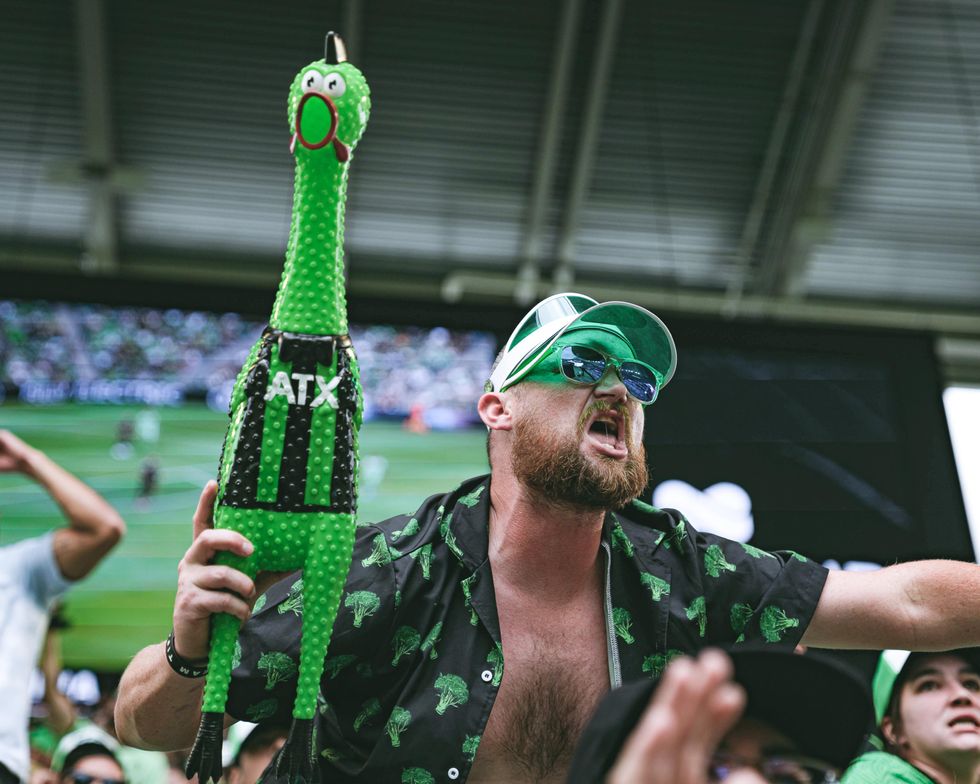 Pollo FC can be seen alongside his keeper, Trevor Blow, at just about every Austin FC game. (Austin FC/Twitter)
"It started as just a drunk idea...I thought it would be around for like a day or two, but people kept loving it," Blow said. "It really just drew the best, childlike nature out of people."
Easier to spot than Bigfoot (feet?) or the Loch Ness Monster, but often just as mystical, Austin FC "cryptids" like Pollo FC are multiplying in the Austin stands with that same agenda in mind.
Drawing from a cryptid of wintry legend, Austin FC's "Meh Teh," which is another word for Yeti, isn't sure if he'll hibernate for the sweltering Texas summer since this "isn't the natural environment for a Yeti." But the man behind the furry mask but had a more straightforward answer for his motives.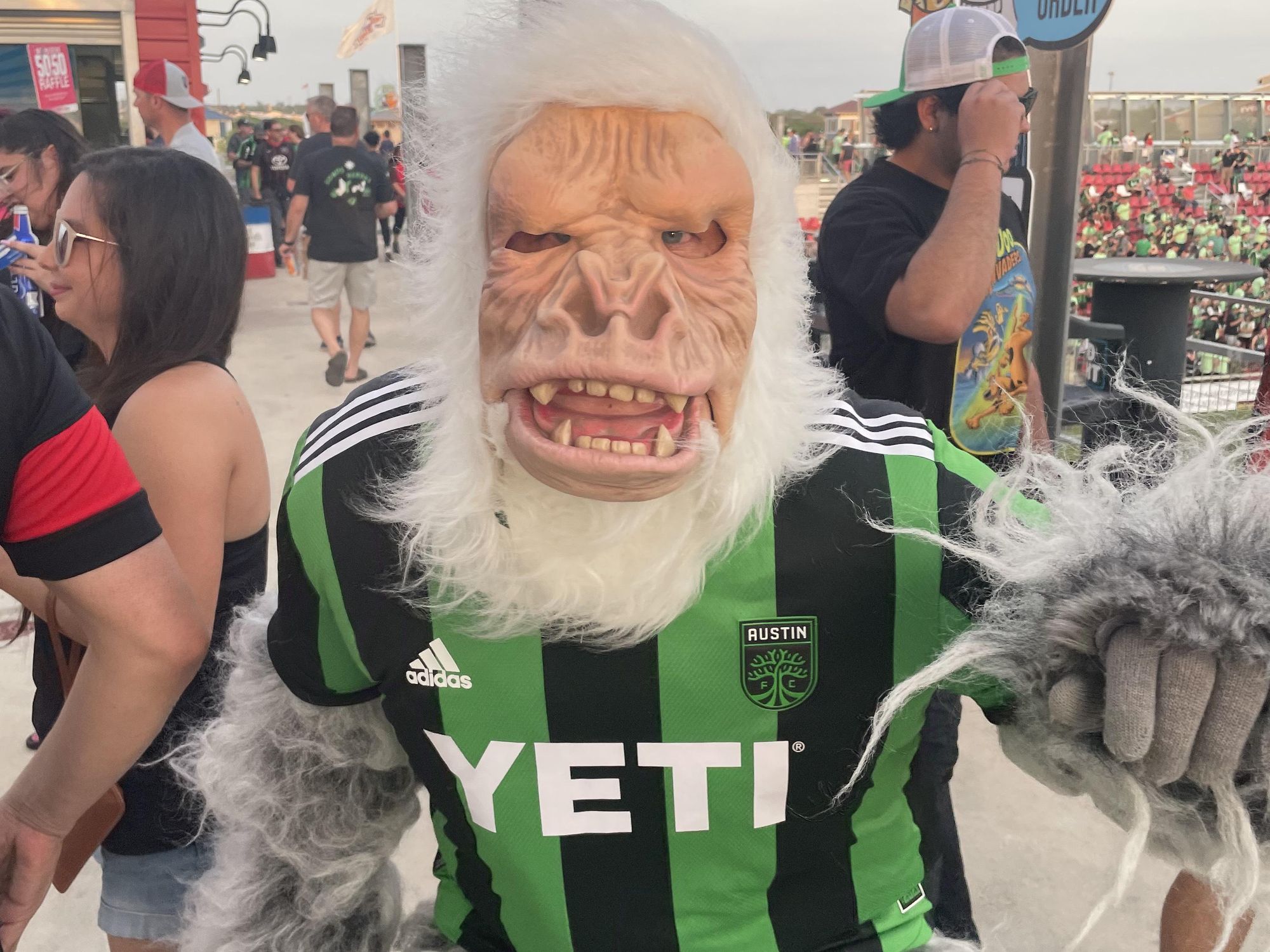 Austin FC's "Mei Tei" is far from his wintry home but still shows up to each Austin FC match. (Claire Partain/Austonia)
"I love the game, I love the team," "Figured I'd show up in a Yeti suit."
Like Mei Tai, fellow Austin FC cryptid Verdiloko dons his Verde and Black mask (and cape) each week for more than just himself.
"I'm not just Verdiloko, I'm a voice," Verdiloko said. "I'm the voice of every single fan in the stadium, the voice of passion and love for the team."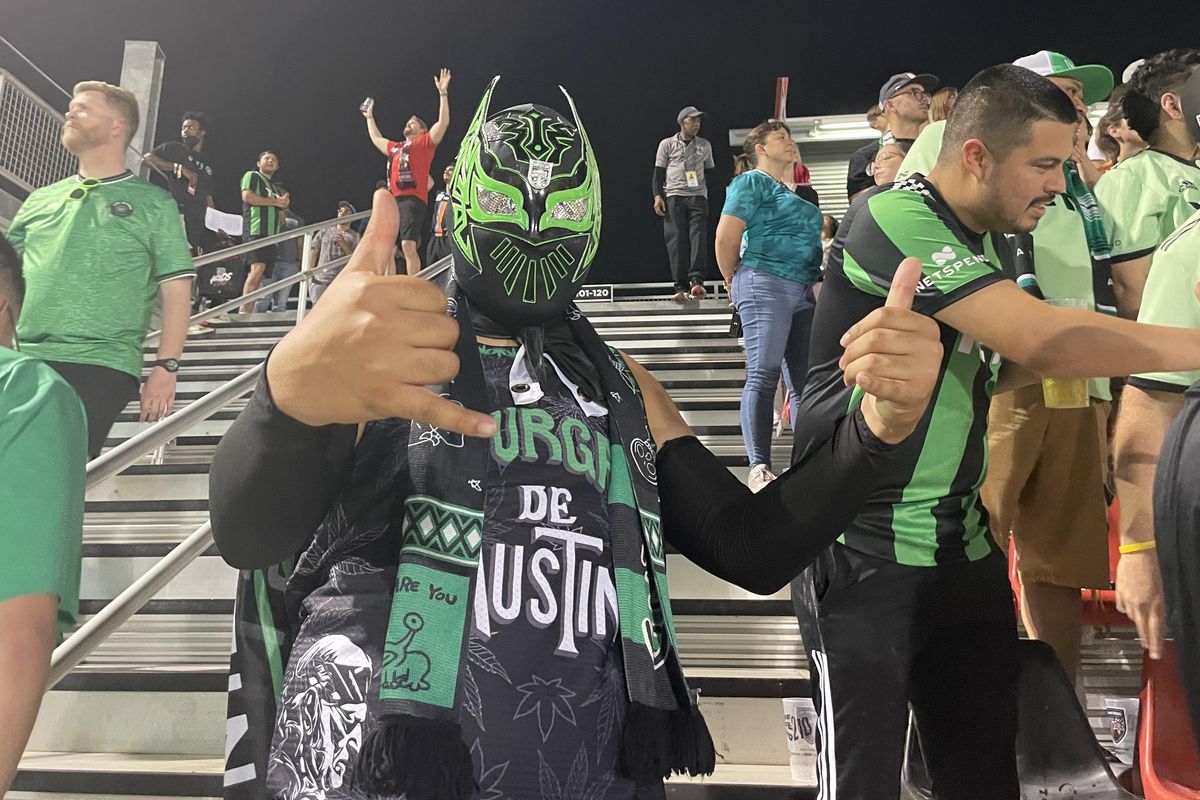 Austin FC's Verdiloko is a self-proclaimed voice for the team's fans. (Claire Partain/Austonia)
Aside from embodying the team's jersey sponsor YETI, Meh Teh has found a purpose in posing for pictures with young Verde supporters.
"It's fun for other fans, it's fun for little kids," Meh Teh said. "That's what it's all about."
Each cryptid has also gained a presence on social media. Ever the philanthropist, El Pollo has used that newfound fame to do more than change the results of Austin FC games; all proceeds for his stickers and merch go to local animal shelter Austin Pets Alive!
"There was a significant momentum change as soon as he got freed," Blow said. "He's become legend."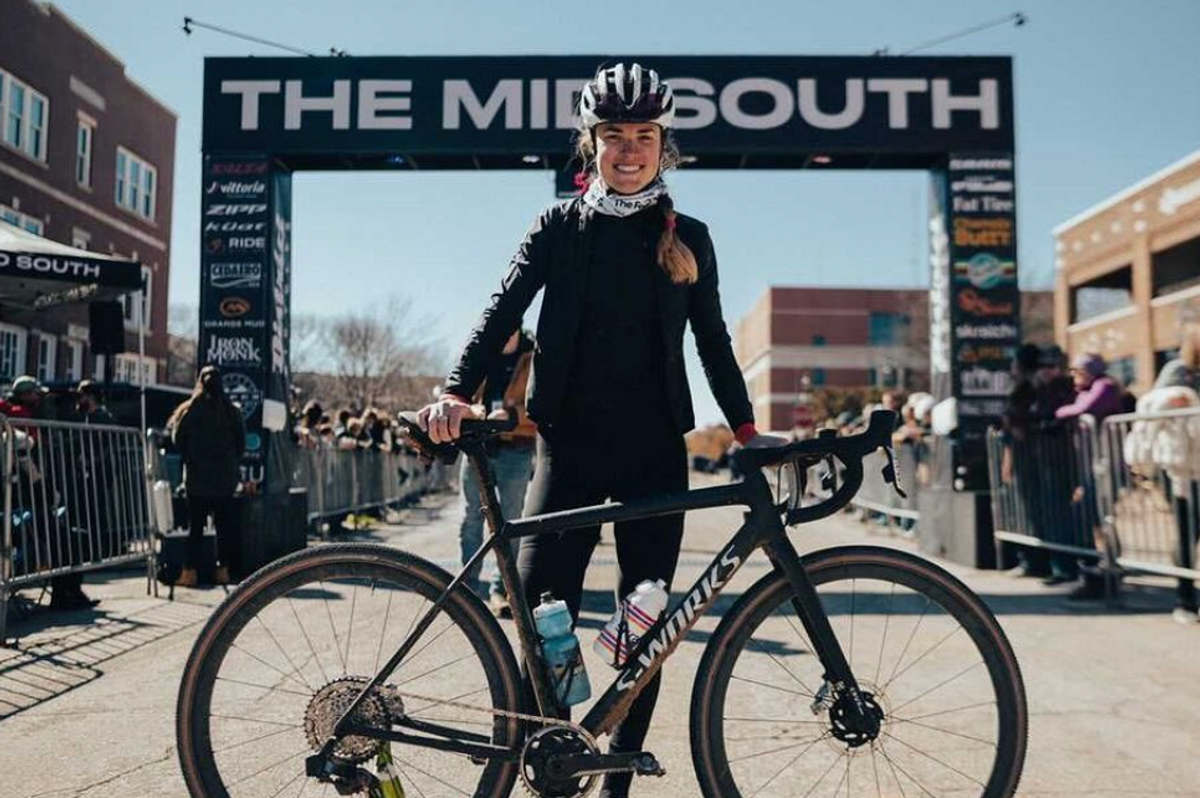 Austin police are investigating the killing of Moriah "Mo" Wilson after she was found with gunshot wounds inside an Austin home.
Wilson, a gravel and mountain bike racer, was visiting Austin from Colorado in preparation for the Gravel Locos race on Saturday taking place in Hico, a small town 2 hours from Austin.
On Wednesday, her roommate came home and found Wilson unresponsive with "a lot of blood near her," police said. It is now being investigated as a suspicious death. No further information on the suspect or motive behind the killing are available at this time.
Wilson recently had become a full-time biker after winning a slew of races in the past year.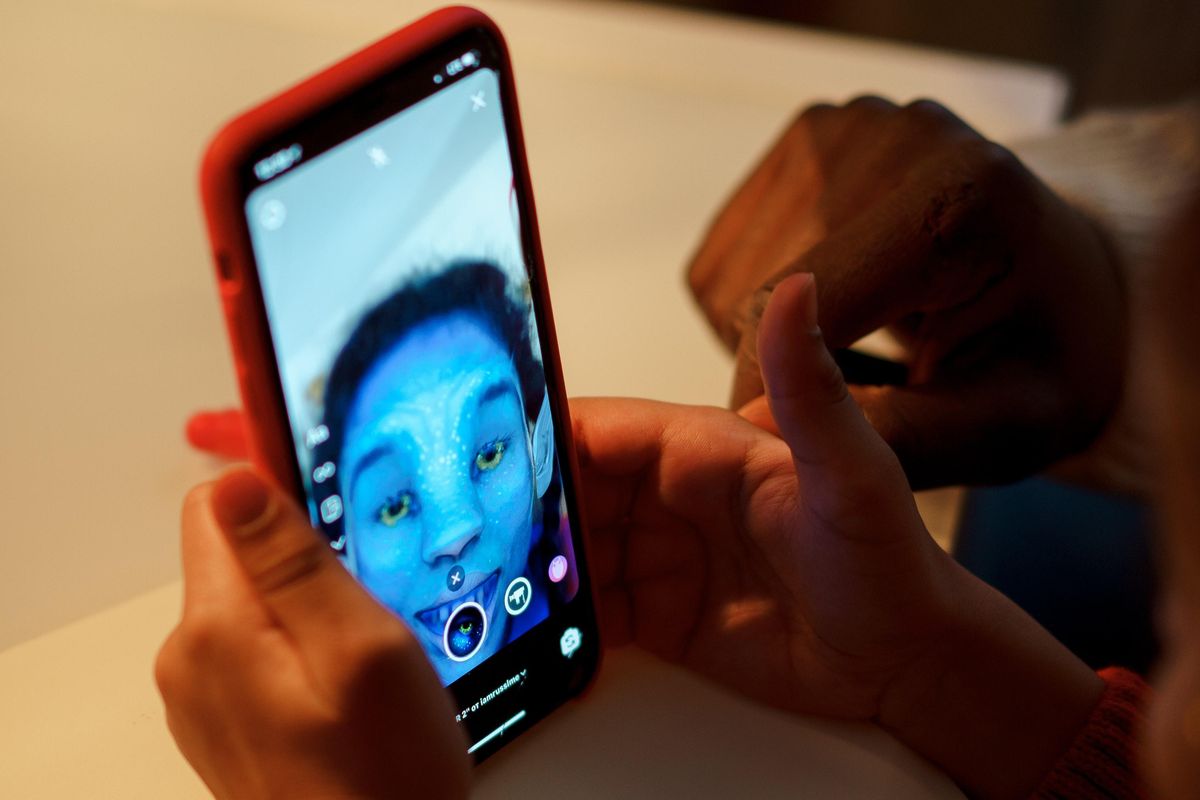 Some of your favorite Instagram filters can't be used in Texas anymore and Austinites are sounding off on social media.
Meta, Facebook and Instagram's parent company, announced on Wednesday that certain filters would no longer be available in Texas.
The change is a result of Texas Attorney General Ken Paxton's lawsuit against Meta, alleging the company uses facial recognition technology that violates laws in Texas. A release from Meta says it stopped using facial recognition tech in November 2021 and denies Paxton's allegations.
Some Austinites bemoaned the shift, saying some of their favorite filters were now unavailable.
But more often than not, locals joked about the ban.
And some in-between chose to show off some natural beauty.
Finally, some are trying to cash in on the opportunity.
Meta said it plans to create an opt-in system for both Texas and Illinois residents, who are facing the same issues.