Get connected with our daily update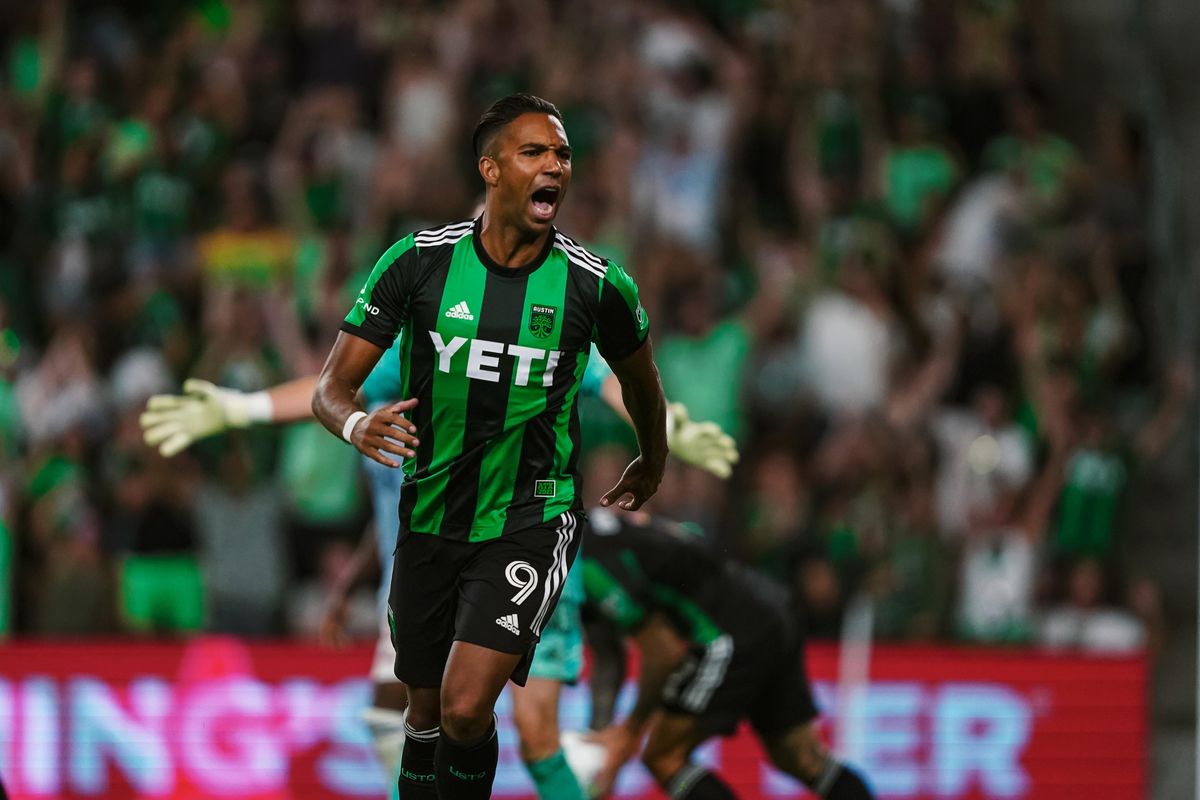 Despite a 2-0 deficit, there was a pot of gold for Austin FC after all as it celebrated its annual Pride Night with rainbows and a 2-2 comeback draw to FC Dallas Saturday night.
---
After three FC Dallas losses last season, the Dallas derby draw marks the first time Austin FC has tied against its Copa Texas rival. Austin continues to edge over FC Dallas as it sits at 3rd in the MLS West.
Here are the biggest takeaways from the match:
A somber start
¡Ya Basta! Enough! End Gun Violence. #uvaldestrong

📷 @arubiophotospic.twitter.com/3PiVdTPtik

— Los Verdes (@LosVerdesATX) June 26, 2022
Decked out in colorful hues for LBGTQ+ Pride, Verde fans started the match on a somber note as they held up banners to take a stand against gun violence before the match.
As the national anthem began, fans held up banners with the names of each child that was killed in the Uvalde school shooting and a plea to "end gun violence."
The supporters' section was also dotted with Pride flags and a "Bans off Our Bodies" banner in protest of the Supreme Court's decision to overturn Roe v. Wade.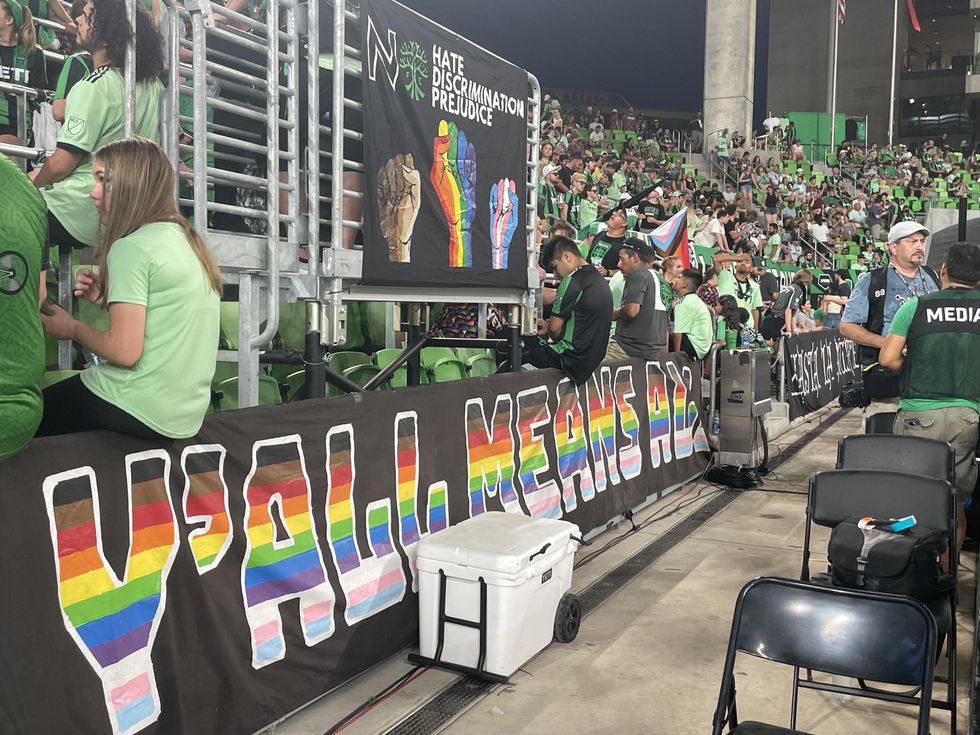 (Claire Partain/Austonia)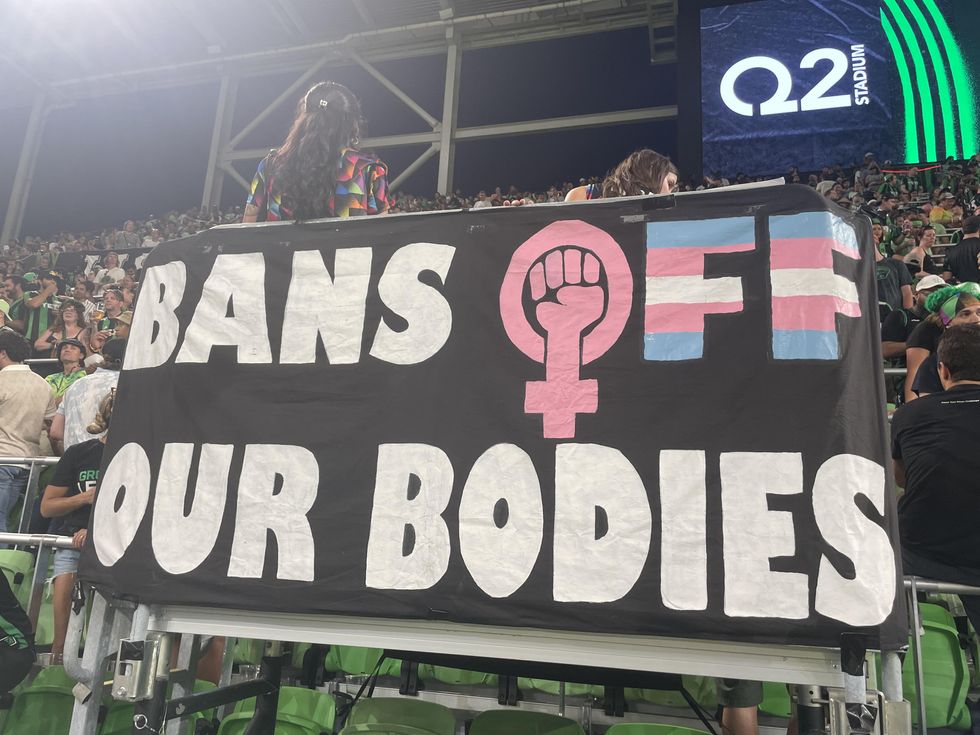 (Claire Partain/Austonia)
FC Dallas earns a 2-0 lead
Paul Arriola is there to put it away and put @FCDallas ahead! pic.twitter.com/Z4AMmM6lp3

— Major League Soccer (@MLS) June 26, 2022
That sober tone continued onto the pitch. With midfielder Daniel Pereira's absence due to a red card, the Verde and Black lost two goals to FC Dallas by the 70th minute of play.
FC Dallas played it sneaky for the first half of the match, giving Austin FC plenty of room to hold possession as it waited to strike on a Verde error. That mentality proved dangerous for Austin as Dallas' Paul Arriola took advantage of Brad Stuver's deflection to score the first goal of the night in the 57th minute of play.
Dallas struck once more as Brandon Servant pushed past the Verde line to score the second goal of the match.
Austin FC strikes back
Sebastián Driussi pulls one back!#AustinFC are still in this one. 👀 pic.twitter.com/Yoi0x768jb

— Major League Soccer (@MLS) June 26, 2022
But energy quickly returned to Austin's favor thanks to Designated Player Sebastian Driussi, who scooted past several FC Dallas defenders alongside Moussa Djitte to snag an unlikely first goal for Austin.
A full Verde comeback
Late drama in this Texas Derby!@AustinFC ties it up, Danny Hoesen with the diving header. 😱 pic.twitter.com/Jk2f4fIEXG

— Major League Soccer (@MLS) June 26, 2022
Austin's subs proved deadly as momentum returned to the home team toward the end of the match. A well-placed cross from Nick Lima—and a diving header from a fresh-legged Danny Hoesen—helped the team secure the draw with a second Verde goal in the 84th minute of play.
Hoesen, who was Austin's first starting striker last season, has now scored two goals with the team after a yearlong injury stuck him on the bench.
AustoniaTalk is a new series from Austonia that highlights all walks of life in Austin. You can see and share this series on TikTok, Instagram and Twitter.
Tim Minnick, a Leander resident, has been a fitness instructor at Gold's Gym in Ceder Park for six years. In his time as a fitness instructor, he became the Guinness Book of World Records holder for being the oldest active fitness instructor at age 79, as well as a 2022
SilverSneakers Instructor of the Year Award
finalist.
Minnick became a fitness instructor at age 73, after looking for something to keep him busy when he sold his business and years after his wife passed away. But training has turned into so much more for him.

He says being a trainer has allowed him to meet lots of new people and be a positive influence in their life. It's also been important for his own personal health, he adds.
"I look at somebody and say, 'You can do more than you think you can do,'" Minnick told Austonia. "Almost all of them can... they just have to get in their mind they can whatever I'm asking them to do... and that's very enjoyable. I can cite cases for an hour, but it means something, and the bottom line is to take control of your health."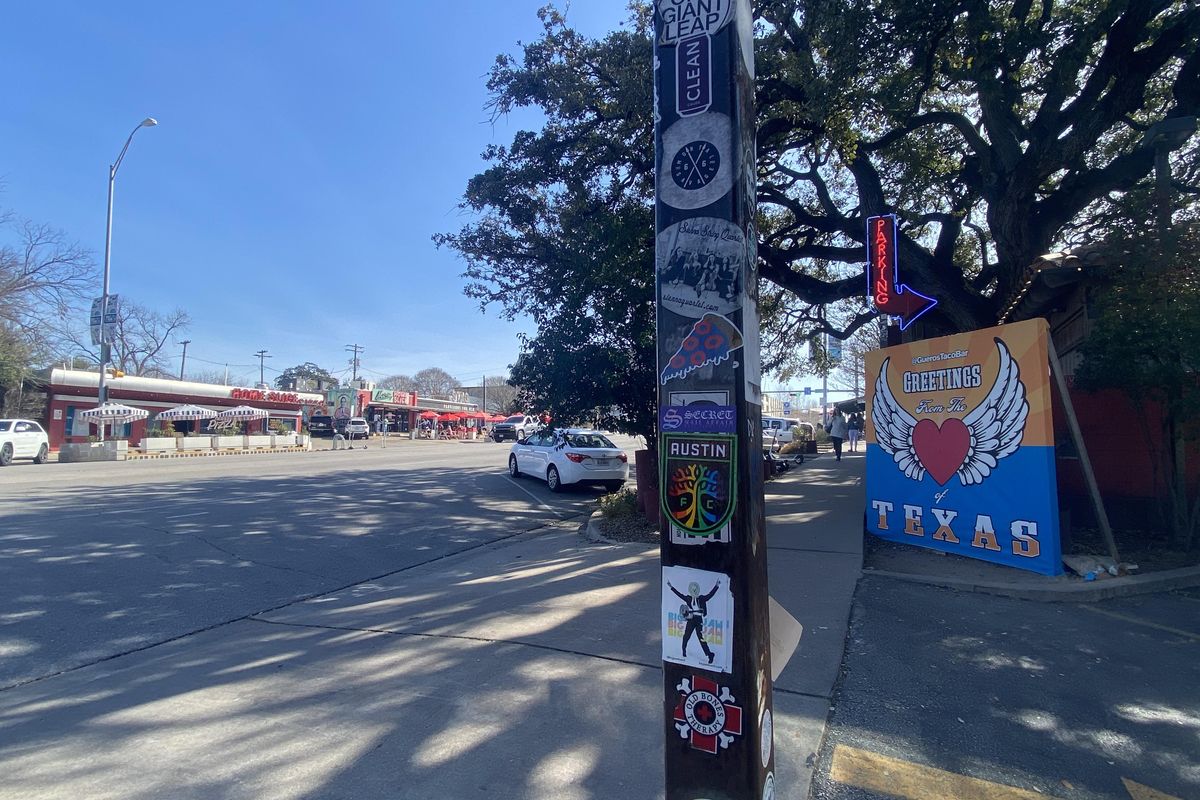 By Samuel Stark
Those of us who have braved the journey to find parking on South Congress Avenue during peak hours know it is not for the faint of heart.
You might be circling, searching for an open spot for what feels like hours. Euphoria fills your spirit when you think you have finally found that perfect spot. But almost as quickly as your optimism ascended, it dissipates as you realize there is an almost inconceivably small car scooched all the way up to the curb. Your journey continues.
The Transportation Department is aware of the parking challenges in the area and is ready to take some steps based on recommendations that came from a study of the parking in the South Congress District, coordinated by the Downtown Austin Alliance.
"(South Congress is) experiencing the issues that happen when you grow businesses within a district: Everybody wants to go there," Jason Redfern, division manager at the Transportation Department, told the Monitor. "And now we have to employ those tools to better manage all the parking and interest within that district," he added.
The South Congress District parking study was split into two phases. Phase one aimed to diagnose the problems through data collection and analysis, and phase two laid out strategies to mitigate them.
The study found that many cars stay parked in the South Congress District, particularly on South Congress Avenue, for extended periods, sometimes beyond eight hours. Further, for the drivers who are violating parking rules, there is limited enforcement due in part to a lack of resources to fund enforcers.
Also, of the 5,400 parking spaces they tallied in the area, nearly 40 percent of the spots available at peak hours go underutilized, while spots on South Congress Avenue stay filled.
One of the study recommendations the Transportation Department is currently going forward with is the establishment of South Congress District as a Parking and Transportation Management District, a defined area that would benefit from the addition of parking meters. If a PTMD is approved in this area, 51 percent of the revenue collected from the parking meters would go to funding transportation-related projects within the district, Redfern said. See the proposed South Congress PTMD boundary here.
These parking districts already exist in the Austin area, including one on the east side.
"We've leveraged dollars (from) the East Austin area (PTMD) to help finish an intersection improvement project where they're going to put in ADA-compliant ramps," Redfern said.
Though eventually the Transportation Department will put meters into the South Congress District if the PTMD is approved, Redfern said they want to ensure other issues, such as simplifying and standardizing residential permit parking, are in place before they add them.
The parking study found that currently in the South Congress District there are 13 different types of residential parking permits, which have varying restrictions. The study authors point out that these different types of permits are "confusing" and suggest that this contributes to the underutilization of available spots, including for employees of South Congress establishments, outside of South Congress Avenue.
Before the PTMD strategy in the South Congress District is adopted, the plans will be presented before the Urban Transportation Commission and the Mobility Committee. The plan will then be presented to City Council, which will vote on it later this year, Redfern said.