Get connected with our daily update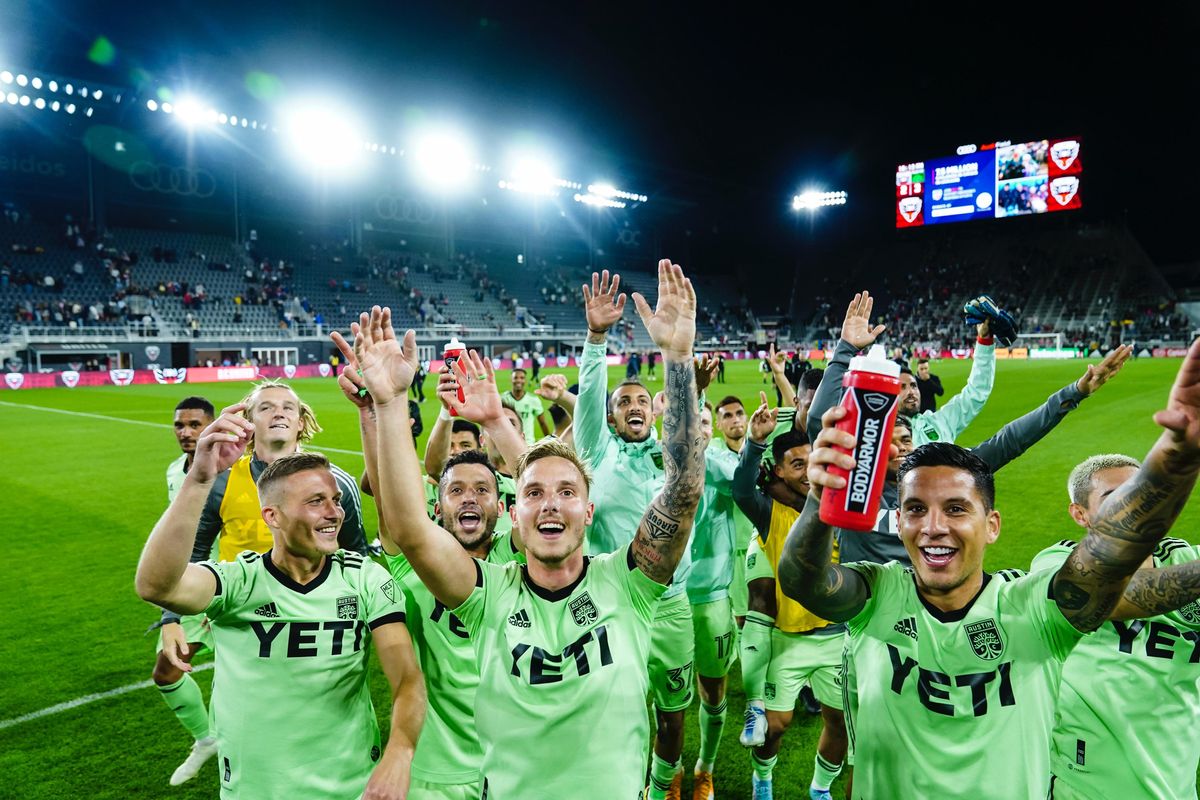 After an eventful first half that saw two goals and a red card from D.C. United's Ola Kamara, Austin FC scored three goals in the last ten minutes of the match to beat the home team 3-2 on Saturday.
---
Both D.C. and Austin saw near-goals called back for offsides in the first half before Kamara scored two in a row and caught two yellow cards, knocking himself out of the game just before halftime.
With just ten opponents on the pitch, Austin FC struggled to bring its many chances into the net until the club scored three rapid-fire goals to win the match.
80' Hoesen scores first goal
#AustinFC convert from the corner!

Danny Hoesen pulls one back for the visitors with ten minutes to play. pic.twitter.com/I34XJiArlm

— Major League Soccer (@MLS) April 17, 2022
After spending a year injured on the bench last season, Austin's first striker, Danny Hoesen, finally landed his first Verde and Black goal as he converted a cross from Diego Fagundez to get the first point on the board for Austin.
85' Driussi Dior
COMEBACK. COMPLETE.

Sebastian Driussi brings @AustinFC level! pic.twitter.com/IvgNFYNZAu

— Major League Soccer (@MLS) April 17, 2022
The team's second goal came just five minutes later from the very capable hands of Sebastian Driussi, who tapped in a close-up shot across the net to score his fifth goal of the season.
90' Gabrielsen takes it home
WHAT A MOMENT!! 🙌 pic.twitter.com/DivZGTZ0vC

— Austin FC (@AustinFC) April 17, 2022
With all hands on deck in the last minute of regulation, central defender Ruben Gabrielsen scored his first goal for the team off a well-placed Fagundez cross to win the game for the Verde and Black.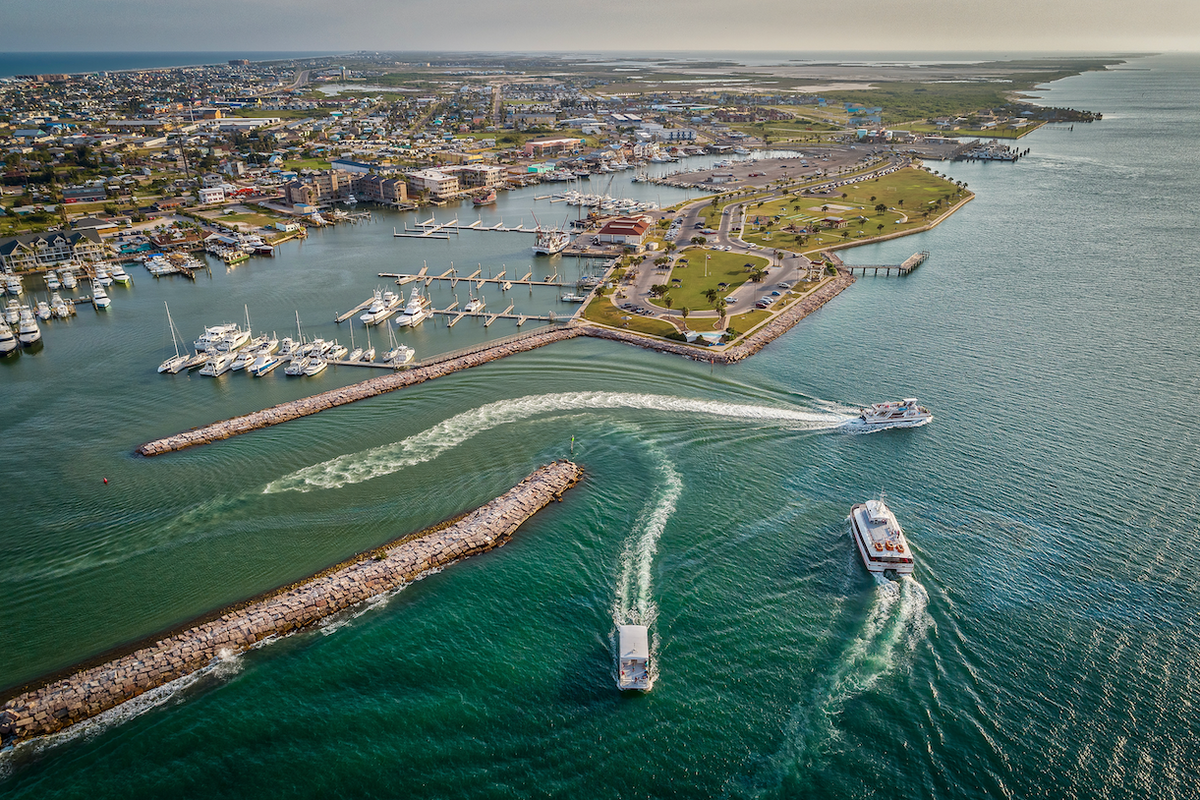 PORT ARANSAS–This is not Hilton Head or Palm Beach, with white tennis shorts and BMWs at the CVS. It's quintessentially Texas, a beach where F-350s line up at the town's three stop lights, and kids from Amarillo stare slack-jawed at "the ocean" for the first time.
Now Father's Day and the 4th of July approach, and a string of 100-degree days lurk ahead in Austin. Here's our survival guide to Port A.
Weather
The average July high in Austin is 95 and in Port Aransas 90.3.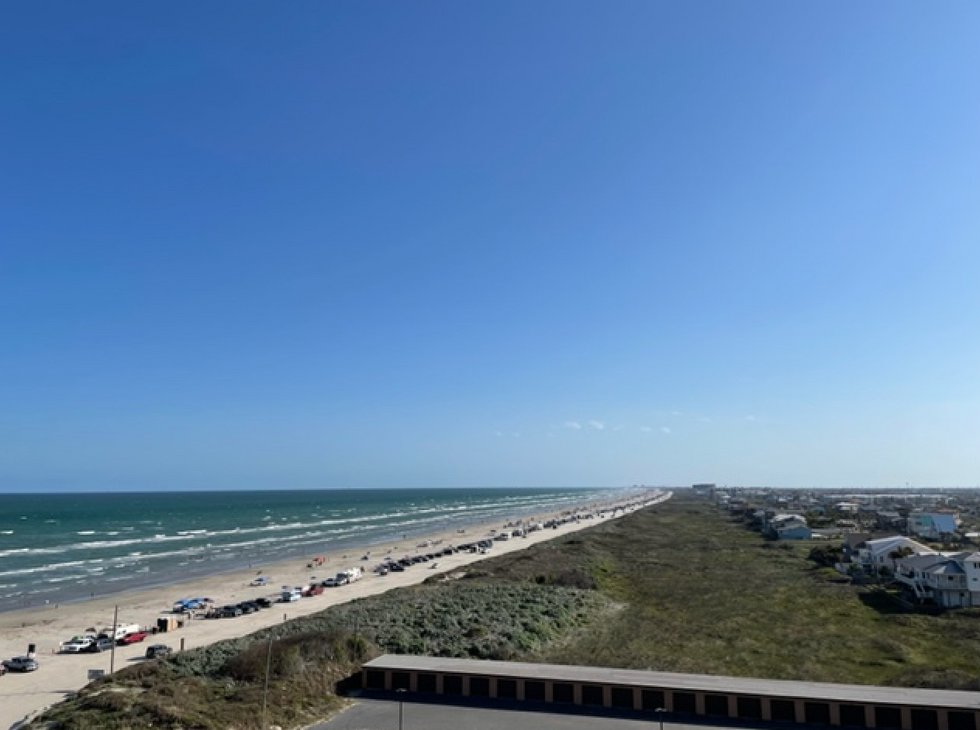 Cars lined up on the beach during Memorial Day weekend. (Rich Oppel)
Getting there
Driving from Austin, the trip is 200 miles or more. That can take four to five and a half hours, depending on time of day and route. Three strategies:

Our favorite: Take toll road SH 130 south to Lockhart and take U.S. 183 to Refugio, left on Texas 774 and follow your navigation to Aransas Pass, then left on Texas 361 to the ferry to Port A. Tips: Leave early. Avoid late Thursday or Fridays. Check the Texas DOT website for ferry wait times, which vary from 15 minutes to an hour.
Second strategy: If the ferry line is long, detour from Bayside south of Refugio to Corpus Christi and come up Mustang Island on highway 361. This adds about 30 miles.
A no-toll route: Southwest on I-35 to San Antonio, then south-southeast on I-37 into Corpus, north on 361. I-35 can be nerve-racking getting out of Austin and going through San Antonio. I-37 is blissfully boring. About 250 miles.
Money-saving tip
On the way in, refill your tank at the H-E-B in Aransas Pass, cheaper by a quarter a gallon than any fuel you'll find on Mustang Island.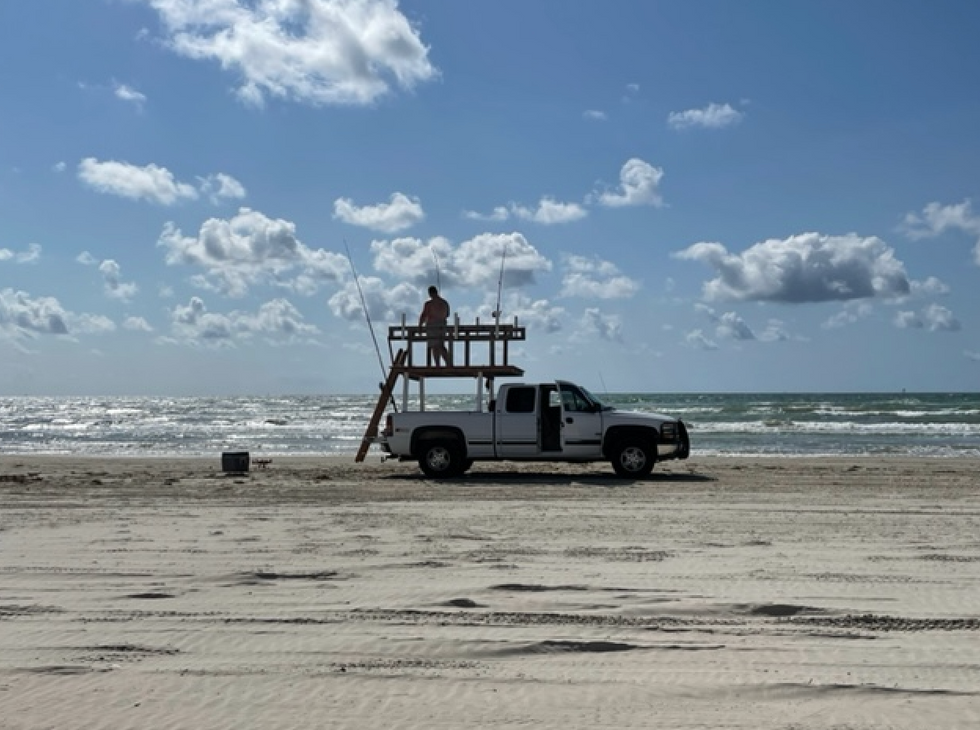 (Rich Oppel)
Sights and sounds
As you drive through South Texas you will see fields of pump jacks and wind turbines as well as fields of corn and soybean and red brangus ranches. Near the Port A ferry, huge turbine blades made in Europe are stacked high. This is a working port, but it is fast-changing.
Lodging
Check VRBO for a condo. The big condos lining the beach (Aransas Princess, The Dunes, Sandpiper, Sea Gull, Mayan Princess and more) have a few pricey rentals left, with a 2-bedroom typically going for $250 to $700 a night.
Camp on the beach. Buy a $12 annual permit at the IGA or any convenience store, and park between markers 0 and 62. Bring a sturdy tent; it can be windy. A trailer or RV are even better.
Rent a cottage off the beach. Scores of new stilt houses and multi-family dwellings were built after Hurricane Harvey laid waste to Port A in 2017. Factoid: The average elevation of Port A is 7 feet. Even cheaper than a Port A back-island rental: Find a place off-island in Rockport or Corpus Christi.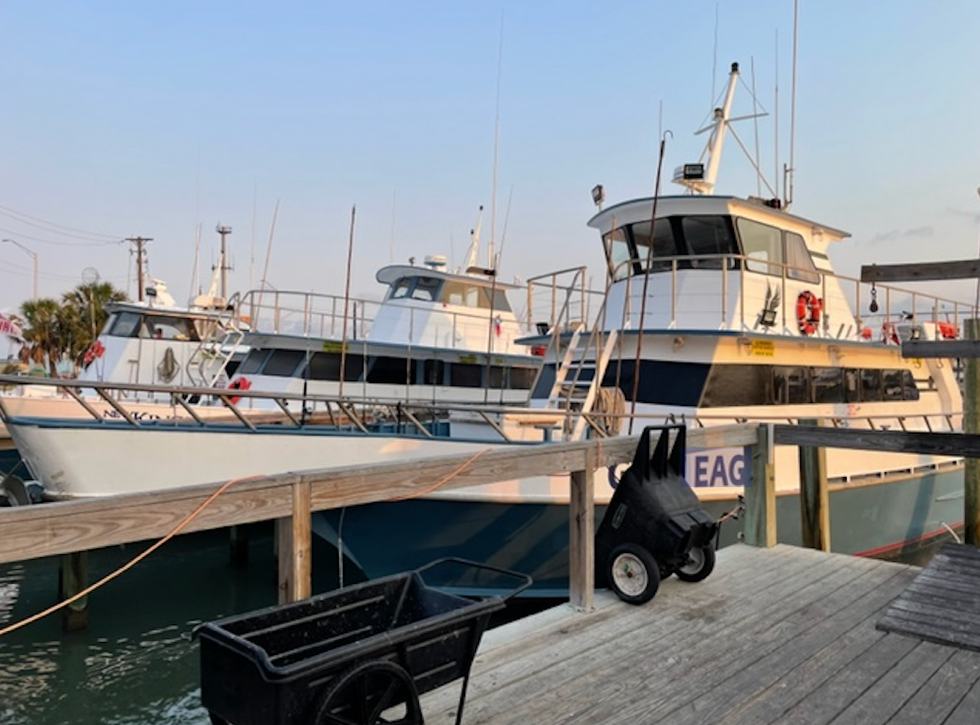 (Rich Oppel)
Food
Our favorites are the Venetian Hot Plate, Roosevelt's, Tortuga and Fins. For a cheeseburger, fries and a beer with a Gulf view, the Beach Lodge. There are 60 restaurants on Mustang Island, and the lines are long in the summer. Get there early or late, or order takeout–which is available at many places. Make reservations at the high-end places. Dress is casual. Anyone with shoelaces is way overdressed.
Fun things to do
Rent a beach cart. They'll run you up to $150 a day. Port A is one of the few places in Texas where they can be operated by unlicensed drivers 16 and older. Cart rental places outnumber seagulls.
Cast a fishing line off the South Jetty, and then watch petroleum tankers and cargo ships glide through Aransas Pass, coming from or going to Corpus Christi docks.
See hundreds of species of birds at the Turnbull Birding Center.
Eat seafood at Snoopy's Pier, overlooking Laguna Madre, on South Padre Island Drive 20 miles south of Port A. Afterward, take the kids to Scoopy's next door for ice cream.
Ride slowly along the beach and people-watch, or park and stroll or run along the wide strand. Watch the sunrise at Horace Caldwell Pier.
It's red snapper season. Take a head boat out of Deep Sea Headquarters for a $125, eight-hour trip 20 to 30 miles out. Limit out with two 16-inch or larger snapper. Great eating.
Hard truth
Port A has gotten expensive since huricane Harvey. Labor costs are skyrocketing because waiters, cleaning people and store attendants can't find affordable housing on the island. If you haven't been there in a few years, expect sticker shock.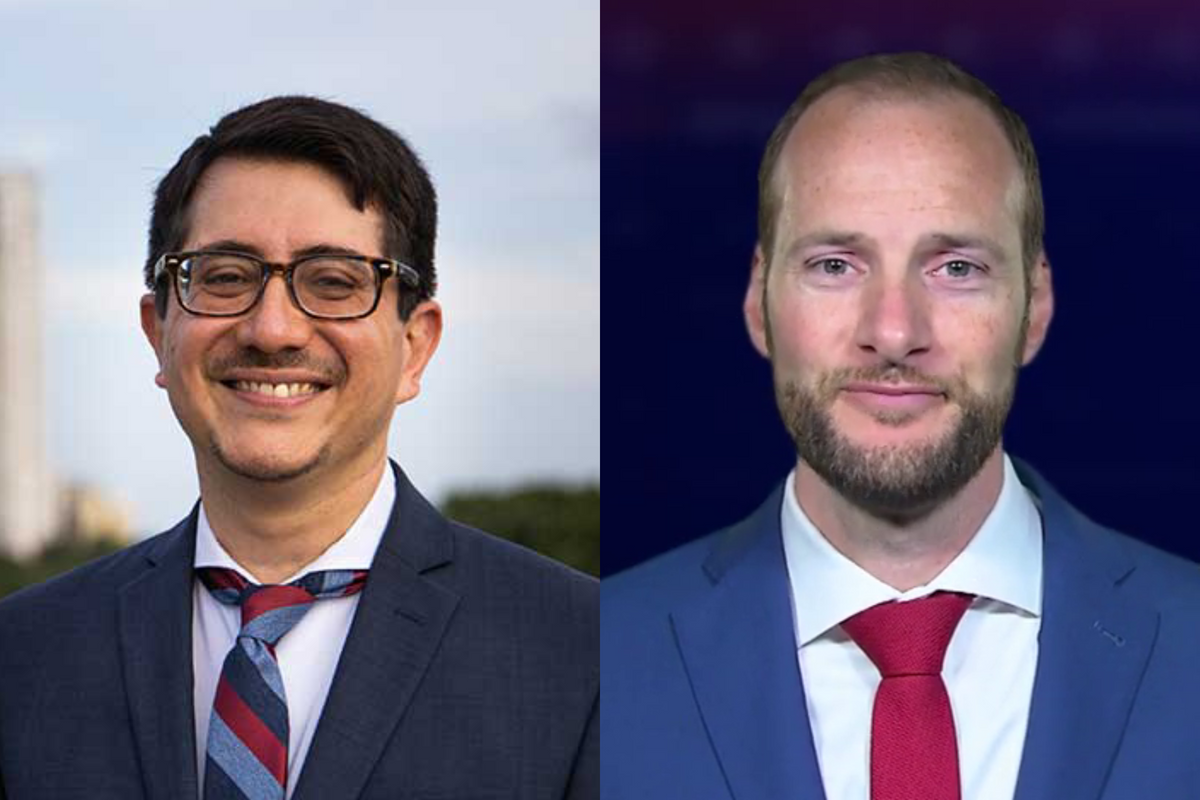 Chesa Boudin and José Garza share the rare handle of "progressive prosecutor"—Boudin in San Francisco and Garza in Austin.
Former public defender Boudin was voted out by nearly 60% of voters on Tuesday, after being elected by a slim margin in 2019 with a platform of police reform, criminal justice reform and addressing racial inequality. His opponents argue his policies threaten public safety.
As Travis County District Attorney Garza remains in office, halfway through his four-year term, he is so far silent on Boudin's landslide defeat. Repeated calls to the D.A. by Austonia for his comment were not returned as of publication.
Boudin's stances closely reflect fellow progressive Garza's platform
Garza and Boudin have a similar track record: Both have received endorsements from progressive Sen. Bernie Sanders, D-VT; serve progressive cities; believe in holding law enforcement accountable and have been criticized for not being tough enough on criminals.
During his tenure, Boudin eliminated cash bail, reduced the prison population and brought nine criminal conduct cases against officers for misconduct.
Likewise, Garza obtained indictments of five Austin police officers, two sheriff's deputies, an assistant county attorney and a sheriff on charges including tampering with evidence and murder. Distrust between Garza and Austin police is at a high level.
But there are key differences
San Francisco is facing three major types of crime: Murders, burglaries and motor vehicle thefts have increased significantly since 2019. While a report by KXAN last October showed Austin shared a "sizable jump" in homicides in the past 18-24 months, the homicide rate remains at 7.69 per 100,000, which is lower than both Dallas and San Antonio.
San Francisco's housing crisis doesn't seem to be improving and neither does public perception of the expanding homeless population, but since Austin reinstated the camping ban in May 2021, the housing crisis has leveled off locally.
Plus, while Boudin narrowly scooted by in his election, Garza topped opponent Margaret Moore by 3%, followed by 68% in the runoffs and
70% of the votes
in the general election in 2020.
What the opposition is saying
The Austin Police Association took notice of the San Francisco election, and the similarities that Boudin and Garza have shared. APA president Ken Casaday told Austonia the results were not surprising to him.
"San Francisco citizens became tired of the lack of prosecution of cases," Casaday said. "The APA plans on allowing the citizens of Austin to make the decision on how to handle our D.A. After all, he was voted in by the citizens just like D.A. Boudin was two years ago."
Casaday continued, "D.A. Garza is no different than Mr. Boudin. They were funded by the same people to do what they've done. In fact, Mr. Garza has never prosecuted a case in his life which makes it tough to understand the complexities of prosecuting cases."
Austonia reached out to the office of congressional candidate Greg Casar and Judge Andy Brown, as well as organizations that have endorsed Garza, including Austin DSA, Black Austin Democrats and the Austin Justice Coalition but was not able to hear back for comment at the time of publication.