Get connected with our daily update
Austin FC officially tanked to the bottom of the MLS Western Conference after a lackluster performance against No. 1 Seattle Sounder's bench players last week, disappointing even the most hardcore fans who have been looking for another breakthrough for weeks.
But there could be light at the end of the tunnel.
---
Just as the club received scrutiny for their loss against the youngest MLS lineup ever and lack of scoring options, South American transfer expert Cesar Luis Merlo reported that Argentine Sebastian Driussi would be transferring to the club. The announcement comes after rumors of interest in Driussi, who plays in the Russian Premier League, swirled for weeks.
🚨🚨Sebastián Driussi jugará en el Austin FC 🇺🇲.
*️⃣El club de la MLS pagó la cláusula acordada para su salida y los abogados ya trabajan en la confección de su contrato.
*️⃣Su oficialización es cuestión de ⏳. #trarohechopic.twitter.com/95qS6KJ1UH
— César Luis Merlo (@CLMerlo) July 26, 2021
Merlo, who broke the news on Twitter on Monday, last reported the signing of Austin FC's Tomas Pochettino from Argentina.
While Austin FC hasn't confirmed the move, Driussi's former club FC Zenit reported on the transfer on Monday afternoon.
Driussi joins new signee Moussa Djitte, another forward and true striker from Grenoble, as new intriguing answers to Austin's cry for help.
Scoring woes
It's no secret that Austin isn't putting the ball in the back of the net: the club has been shut out for eight of its last ten matches, just two of which have taken place within its stadium walls. Head Coach Josh Wolff has endured the brunt of explaining the team's scorelessness, admitting the team's lack of scoring every week with a slightly deeper frown etched on his face.
"From a goal-scoring standpoint... it's been lackluster and poor," Wolff said after the 1-0 Seattle loss. "The reality is that we haven't scored goals... you've got to score goals to win games."
While some criticism toward Wolff's strategy, a lack of urgency and poor decision-making on the pitch are warranted—and have been freely expressed by frustrated fans and haters—the team has been even worse off due to its constant slew of injuries.
The team has been without a solid striker at least since frontman Danny Hoesen was declared out for the season due to a hip injury. Even before his injury, Hoesen had failed to solidify himself as the team's offensive leader, while teammate Jon Gallagher showed spurts of greatness but couldn't find consistency.
Gallagher himself scored the first Q2 Stadium goal with an injured foot and was out for a few weeks, as have been Captain Alex Ring, midfielder Tomas Pochettino and center back Matt Besler. Starters including midfielder Daniel Pereira, left back Ben Sweat, right back Nick Lima are among the six still stuck on the bench.
With injuries and a learning curve to boot, Austin has scored just 10 goals this season—tied for the least in the conference. While Dominguez and surprise star Diego Fagundez have scored three goals apiece, the out-of-position players haven't been able to heal the holes in the lineup and beat veteran MLS opponents.
Even after a breakout 4-1 over Portland that injected new energy into the team, Austin has been subject to critics who fairly wonder when the club will right its sinking ship.
First summer signing: Moussa Djitte
DONDE ESTÁ DJITTE?!?!?

HAVE YOU SEEN DJITTE?!?! pic.twitter.com/ssMfTdby1v

— WeAreAustinTV (@WeAreAustinTV) July 23, 2021
Wolff and Sporting Director Claudio Reyna have long had plans to get a boost in the summer transfer window, and the need for scoring help became increasingly evident as the season progressed.
Djitte, a 21-year-old striker in the French Ligue 2, was announced as a U-22 signee with an undisclosed transfer salary on June 30.
Djitte comes from Grenoble in the French league, where he scored eight goals in 35 appearances last season. The striker also spent time with FC Sion in the Swiss Super League but is originally from Senegal, where he played for ASC Niarri Tally in Dakar. He also represented Senegal internationally, making his debut for the Senegal U-20 team and scoring the only goal in his first match with the U23 team in 2018.
Wolff and crew hoped for Djitte's arrival by the July 22 match, but to no avail. As the club once again failed to put points on the board, fans continue to impatiently await his arrival as Djitte's paperwork is sorted out.
The pressure's on for Djitte, who some have called the club's only hope. But that burden is put twofold on Driussi, who holds more experience and acclaim than his new younger teammate.
Second signing: Sebastian Driussi
Sebastian Driussi: "Thank you from me and from my family. St. Petersburg is an amazing city and Zenit is a fantastic club. Maybe one day we will meet again!"@SebadriussiOk has a farewell message to the club and the fans

📧 https://t.co/urgPQxvcVrpic.twitter.com/Yr1AbBsQvj

— FC Zenit in English✨ (@fczenit_en) July 26, 2021
Driussi has an even more decorated history under his belt. An Argentina native, the forward spent five seasons with Primera Division member River Plate, scoring 17 goals in his final season with the club before transferring to the Russian Premier League. While with FC Zenit, Driussi helped the club to the Russian Cup Championship in 2019 and scored 21 goals in four seasons with the team.
Driussi has already been lauded as a saving grace for Austin's stagnant offense, but it will be a minute before he steps onto the pitch in Verde. Djitte is expected to fly to Austin this week, but both players will need to quarantine before they can suit up onto the Q2 Stadium turf.
Time will tell whether or not the two turn the tables for Austin before it's too late, but the new faces are sure to bring back excitement as Austin reaches the halfway point of its first-ever season.
The Moody Center hosted its grand opening over the weekend with music from George Strait, Willie Nelson & Family and the Randy Rogers Band. Arriving just in time for Nelson to celebrate turning 89, Strait and the audience serenaded Nelson by singing "Happy Birthday."
The $338 million project that replaced the Frank Erwin Center has so far hosted acts like John Mayer and Justin Bieber. The venue has a lineup for the coming months featuring big-name artists and other events before UT basketball plays its next season there.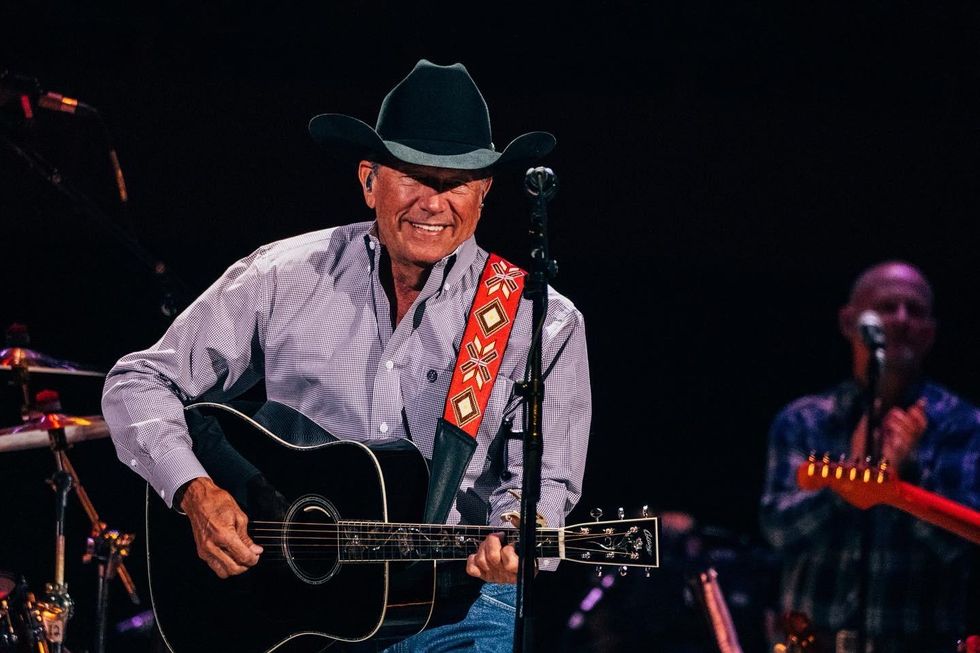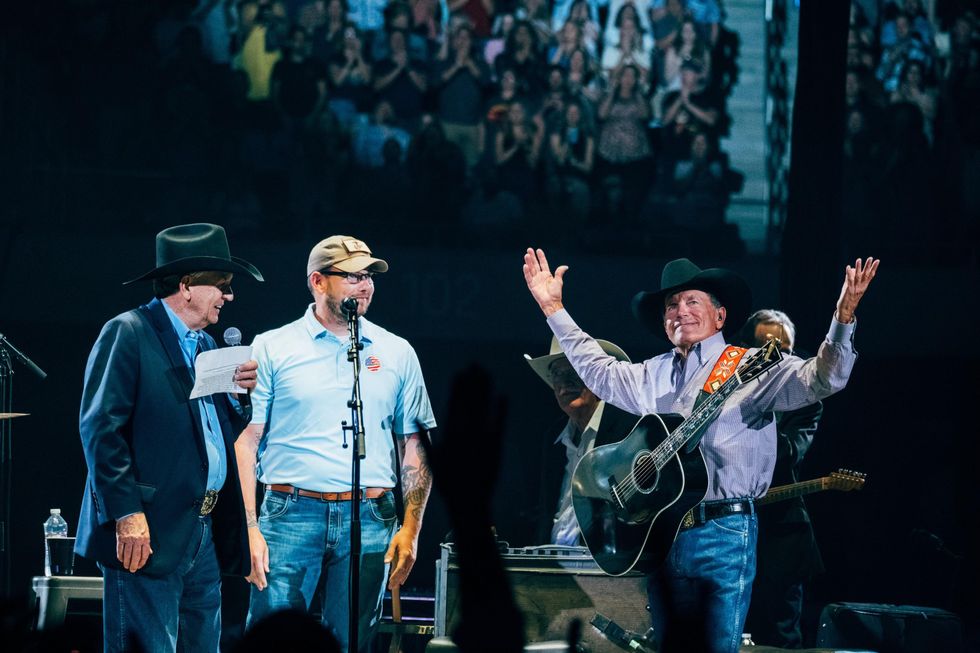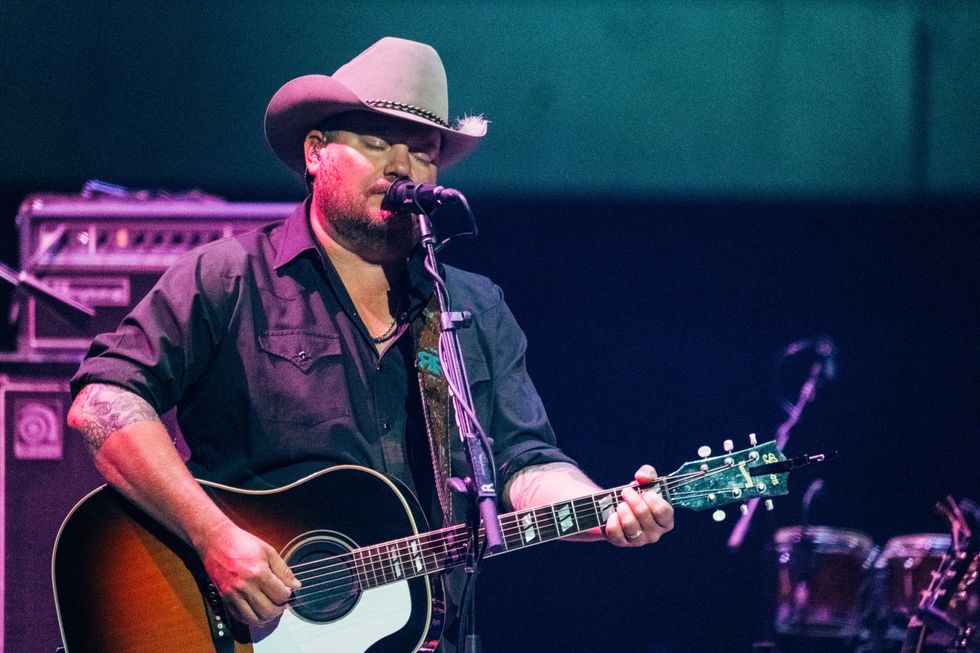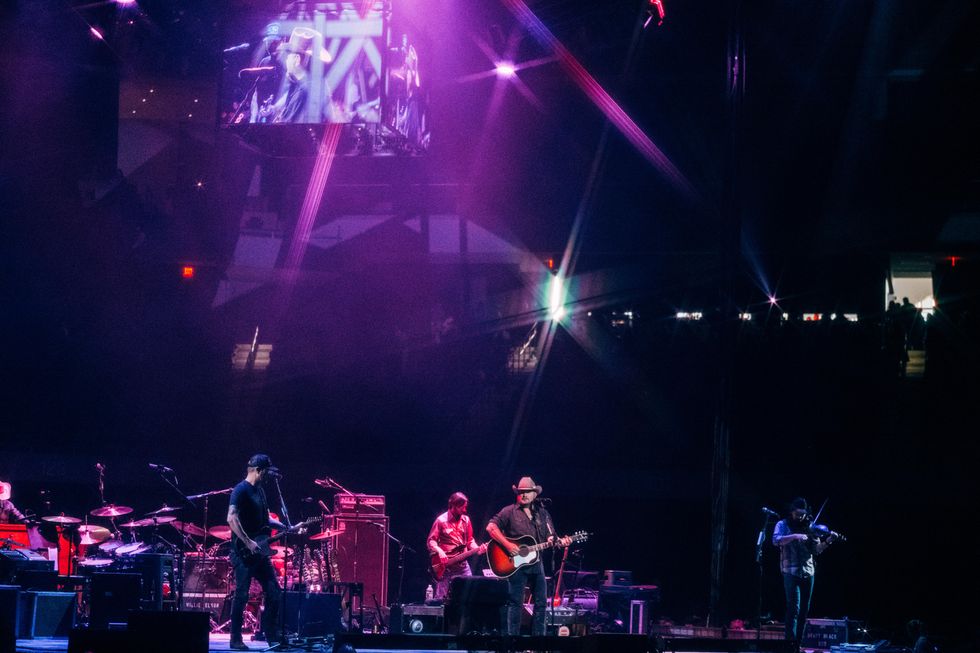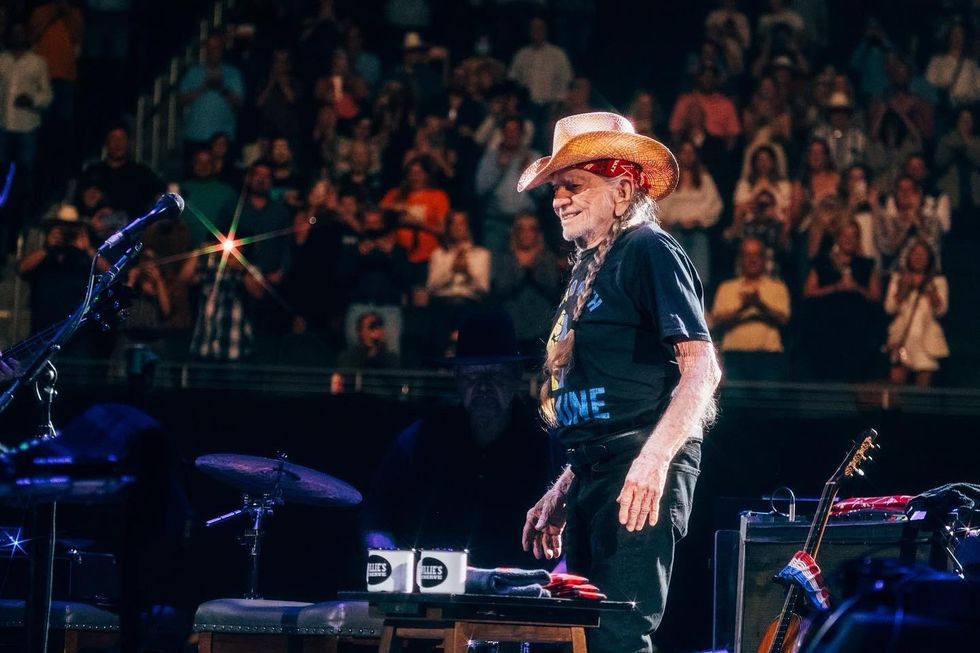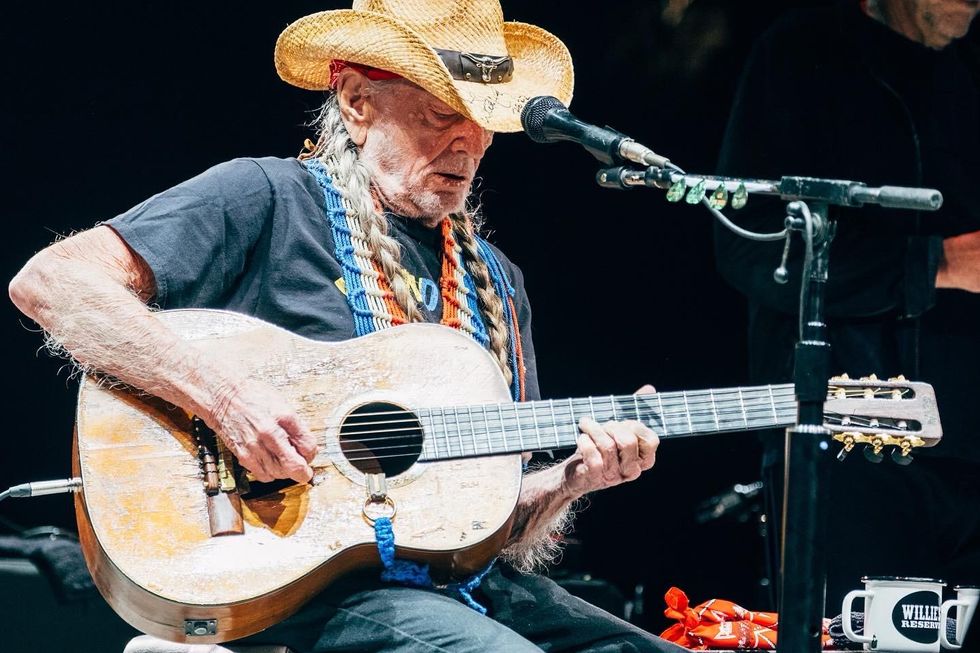 Austin FC staged a comeback to take home its fourth straight win over in-state rival Houston Dynamo FC in Houston on Saturday.
The 2-1 victory marks the Verde and Black's first win in the Texas Derby, the fan-led competition between Texas' professional football teams.
The win also cemented Austin's spot at the top of the MLS West and pushed the club's second-season record to 6-2-1.
Austin got off to a shaky start as goalkeeper Brad Stuver was injured from the Dynamos' sole goal in the fifth minute of play. But sub Andrew Tarbell kept a clean sheet for the rest of the match, propelling the club to a win alongside goals from midfielder Daniel Pereira and star Sebastian Driussi.
Pereira scored his first MLS career goal in the 39th minute to tie the match, finding an Ethan Finlay cross for a one-touch shot into the net.
The second-half goal was all Driussi, who pivoted just outside of the box to score on a skillful shot in the top right corner in the 65th minute to seal the match. The goal was Driussi's seventh of the season as he continues to lead the leagues in goals scored.
Next up for Austin FC is the LA Galaxy, which will head to Austin's Q2 Stadium at 6 p.m. on Sunday, May 8 to take on the Verde and Black.