Get connected with our daily update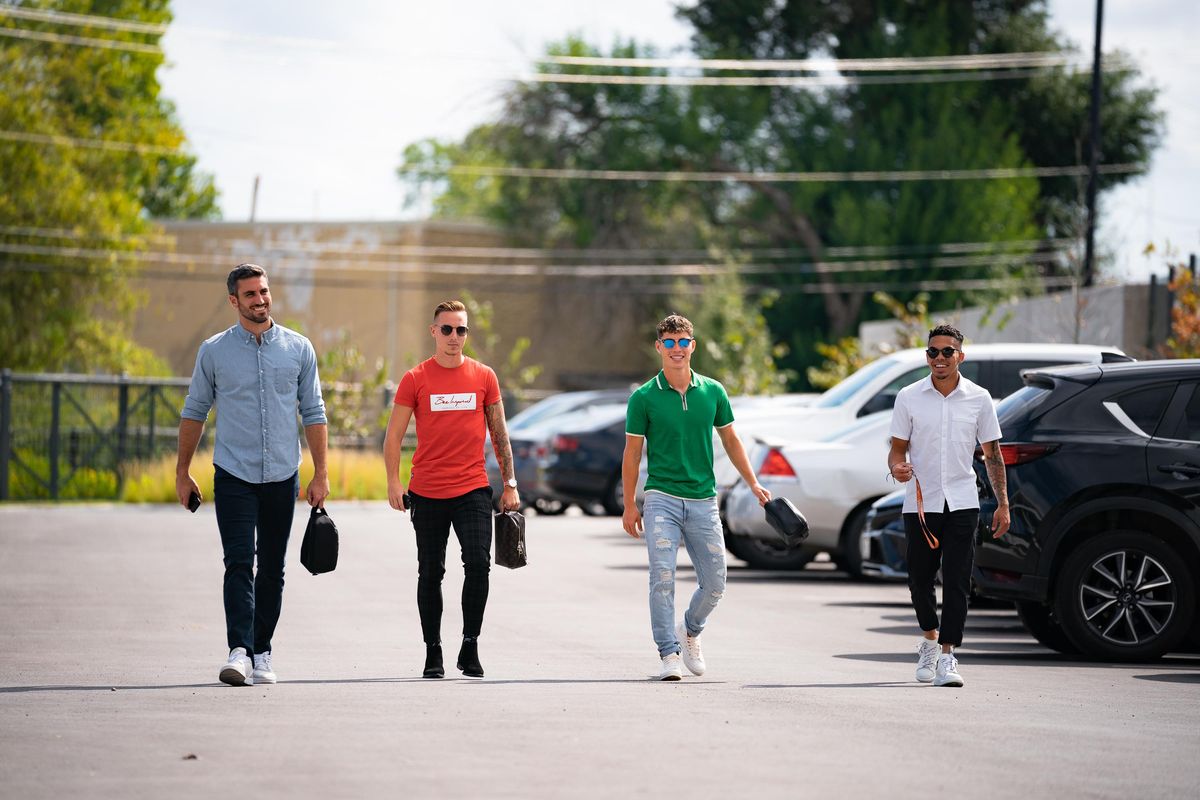 [drip]
Slang Definition: When you've got the drip or are dripping, it means in slang that your look or style is extremely fashionable or sexy.
Austin FC players may be known for their bright Verde passion and on-field moments, but the club makes sure to keep fans on their toes off the pitch as well.
---
From McConaughey's Verde suit to Cascante's matchday drip, here's a look inside ATXFC's most fashionable moments:
First home match—Cecilio's cowboy era
Really, it's perfection. pic.twitter.com/iVRzjdeb4h

— Austin FC (@AustinFC) June 20, 2021
After seven weeks away, Austin FC returned to Texas—and Designated Player Cecilio Dominguez made sure to honor that with a rootin' tootin' cowboy look ahead of the club's first-ever home match.
The "Kings of Q2 Stadium" showed out with plenty of their best looks, from Jon Gallagher's sleek all-black ensemble to Stuver's off-white look. But I think we can all agree that Dominguez stole the show with this one.
The legendary Verde suit
This guy looks familiar…

That #VERDE suit is perfection, @McConaughey! pic.twitter.com/FzGqZk6ppE

— Austin FC (@AustinFC) June 19, 2021
Minister of Culture Matthew McConaughey made sure not to be shown up by his Austin FC compadres and christened the pitch with a flashy Verde suit.
The suit that has now gone down in Verde legend was actually custom made over two years ago in England while filming "The Gentlemen."
"I got the swath of the trademark Verde that day," McConaughey said on Twitter Spaces. "I hadn't worn it because I was saving it for that night... and the only thing when I looked at it before I headed out to go to the stadium I was like, 'I hope the damn thing still fits.'"
McConaughey, a part-owner and full supporter of Austin FC who has repped the team on Jimmy Kimmel and several other public appearances, took to the pitch on June 19 with nothing but the suit and a bongo, which he used to rile up the crowd ahead of the first whistle.
Julio Cascante—Best dressed?
We hope this take doesn't send the Austin FC fanbase into a frenzy, but it must be said.
Every week (especially home match days), Austin FC players strut from the team bus to the packed stadium with new shades, suits and colors, giving fans a taste of their keen fashion sense.
And of all the players, we argue that center back Julio Cascante has consistently brought the most drip this season. Although there will forever be a Gen Z generational preference against skinny jeans and cropped pants, we have to admit that Cascante rocks them well.
And while his burgundy suit and crisp white button-down fits earn him kudos, we have to say that Cascante's all-black number—complete with a leather fanny pack—takes the cake.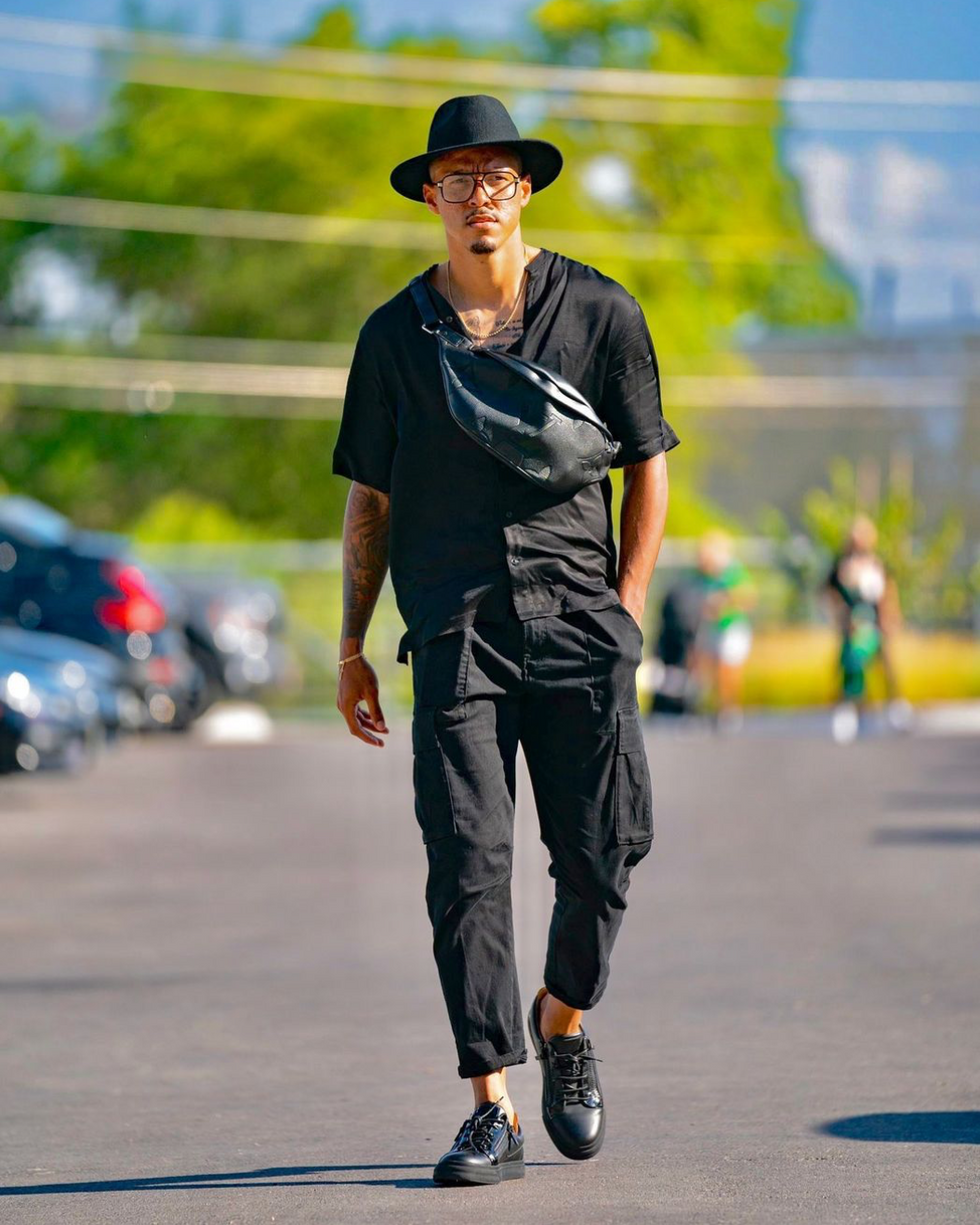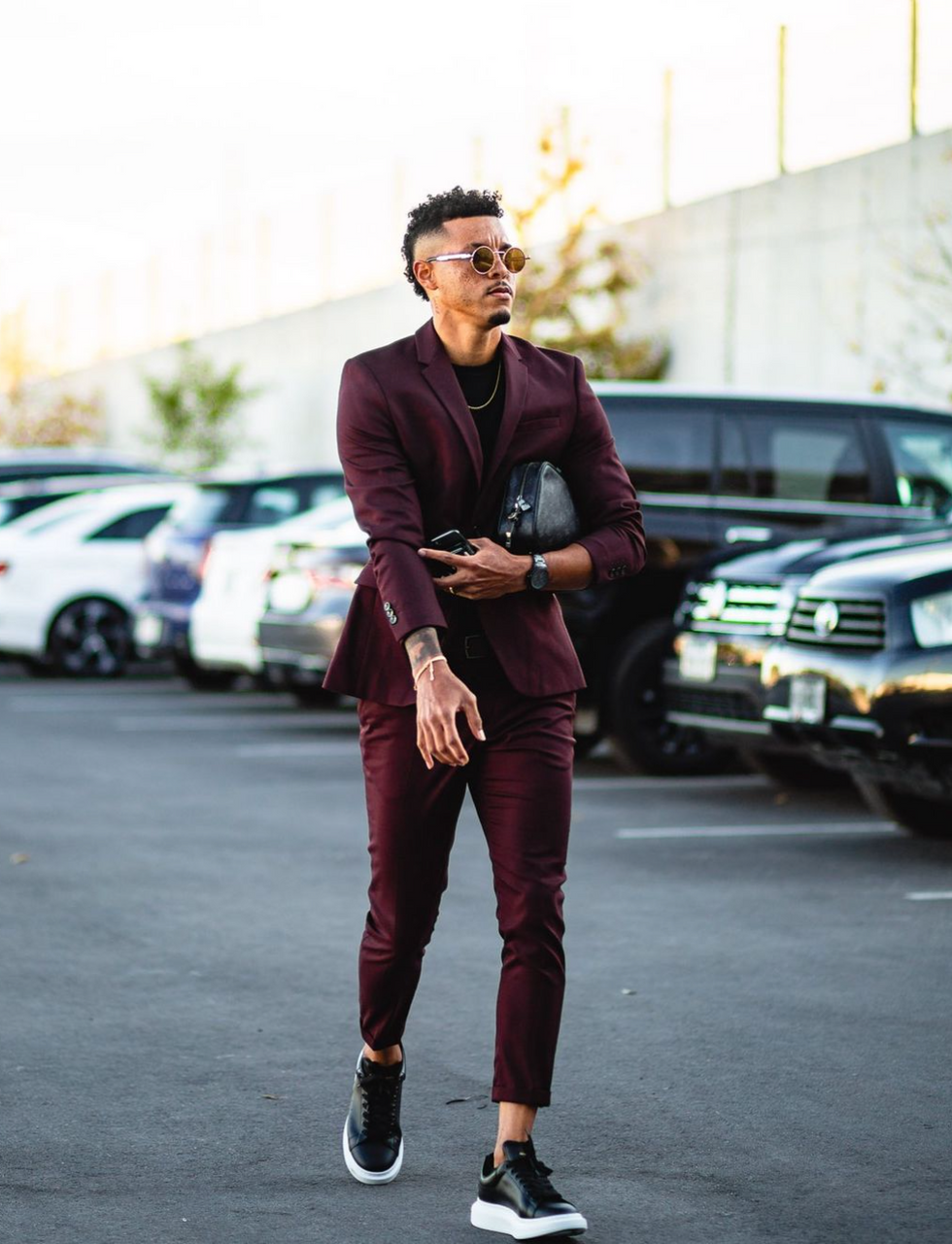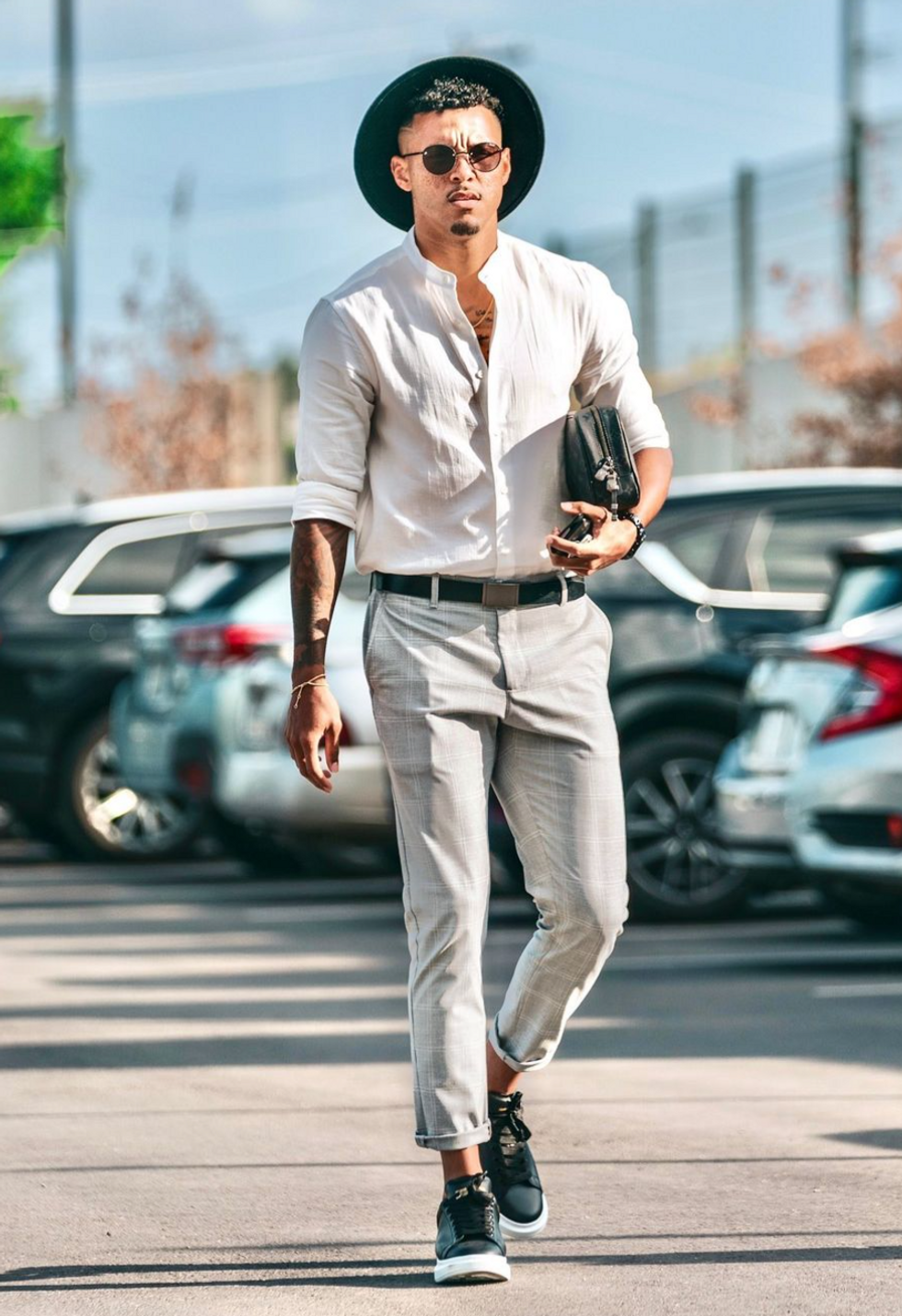 And of course, the Verde keeper kit
Yep. It's here. Go get it‼️😉 pic.twitter.com/1xOXvNEHe2

— Q2 Stadium (@Q2Stadium) May 17, 2021
Austin FC keeper Brad Stuver was the only person able to rep the Verde keeper kit for the first few months of the season—but fan Brad Tillery was determined to change that.
Tillery and his wife, Kerry, began a weeks-long campaign to get the revered light green kit, posting gifs and comedy skits every day for 53 days as their noble quest gained traction among the fanbase.
Tillery exchanged in a joyful yelling match over the Colorado Rapids post-match crowd between Stuver a few weeks into the campaign, so he had an inkling that the duo's quest would prove fruitful. And finally, two days before the official announcement, Austin's drippiest kit arrived in the Tillery mailbox.
Stuver himself let the public know that the kit had reached the Verde store on May 17, and the kit sold out in minutes. Now, light green mixes with the signature YETI jersey across Q2 Stadium stands every match. Job well done.
McConaughey loves Stuver's slicked back hair
No Take Two. This is the moment.

👋 @McConaugheypic.twitter.com/hMc1Plh5BD

— Austin FC (@AustinFC) June 17, 2021
Alongside his drippy keeper kit, Stuver has another signature look—his constantly slicked-back hair.
Stuver's hair is so iconic that it got a nod from McConaughey.
"Figured you'd be that tall," McConaughey said as he met Stuver. "Does his hair ever move?"
Stuver won't let anything—even a stray strand of hair—keep him from blocking that Verde goal.
Best fade—Fagundez reps that "LV"
Diego Fagundez is a man for the fans. He's proved it many times before—from repping the "LV" for fan club Los Verdes after Austin FC's first-ever goal on April 24 to literally getting the letters etched into his hair.
Austin's freshest fade ever has to go to Fagundez. He's a guy known for rocking outlandish hairstyles, including colorful Mohawks, but we think his bleach blonde cut takes the cake.
Best dad drip—Matt Besler and Alex Ring
It's easy to forget that many Austin FC players are dads outside of the pitch.
But some, including center back Matt Besler and captain Alex Ring, make sure that everyone remembers with their weekly dad fits.
From Besler's golfer look or Ted Lasso reference to Ring's classy white suits, you could easily see these guys as the coolest dads at the barbecue.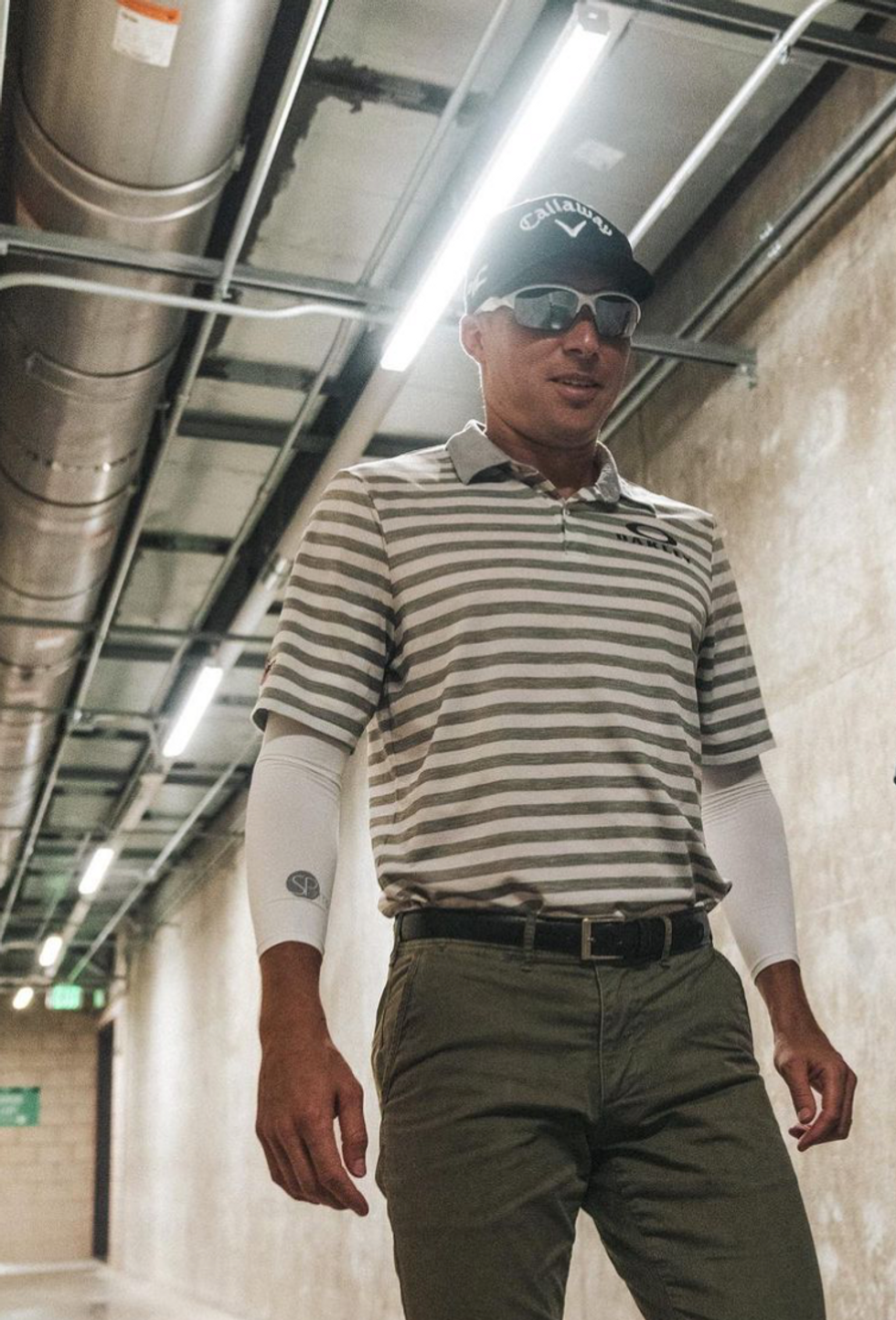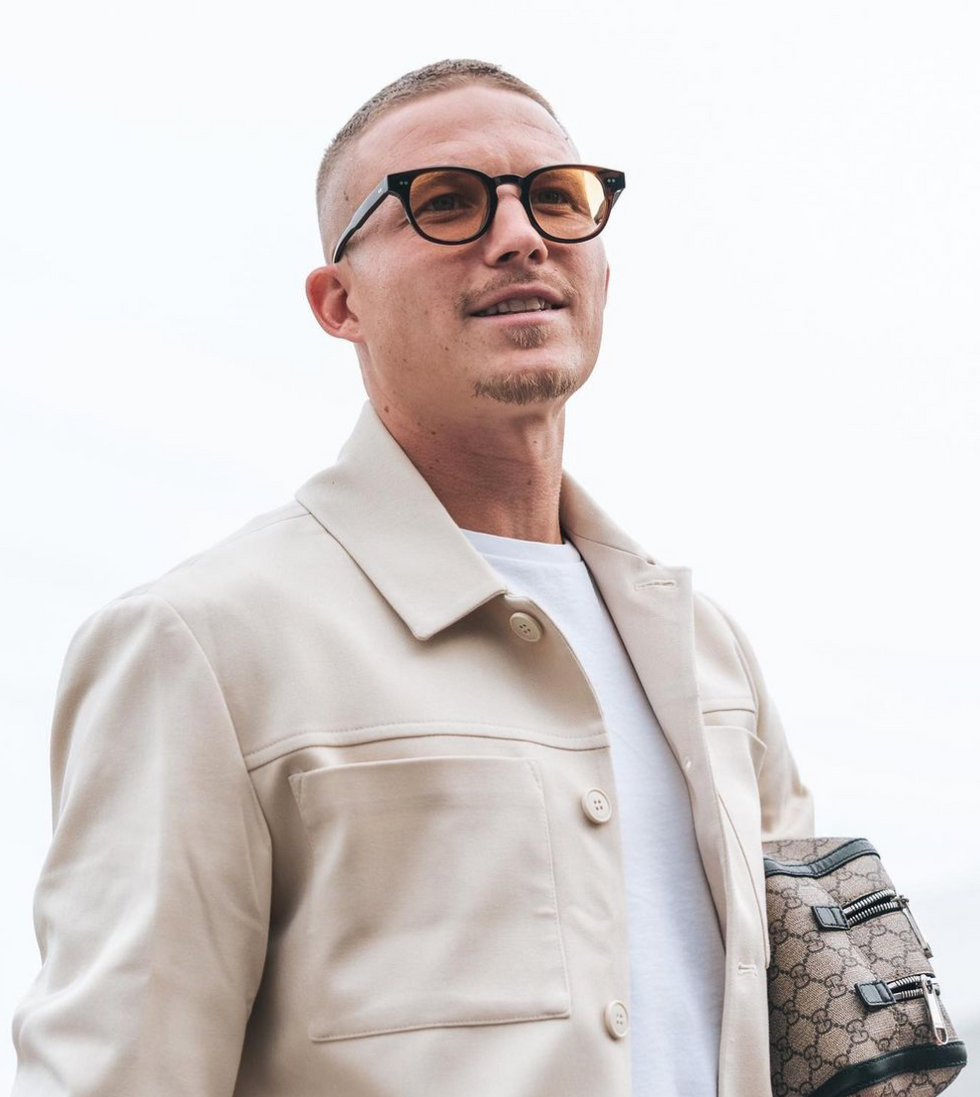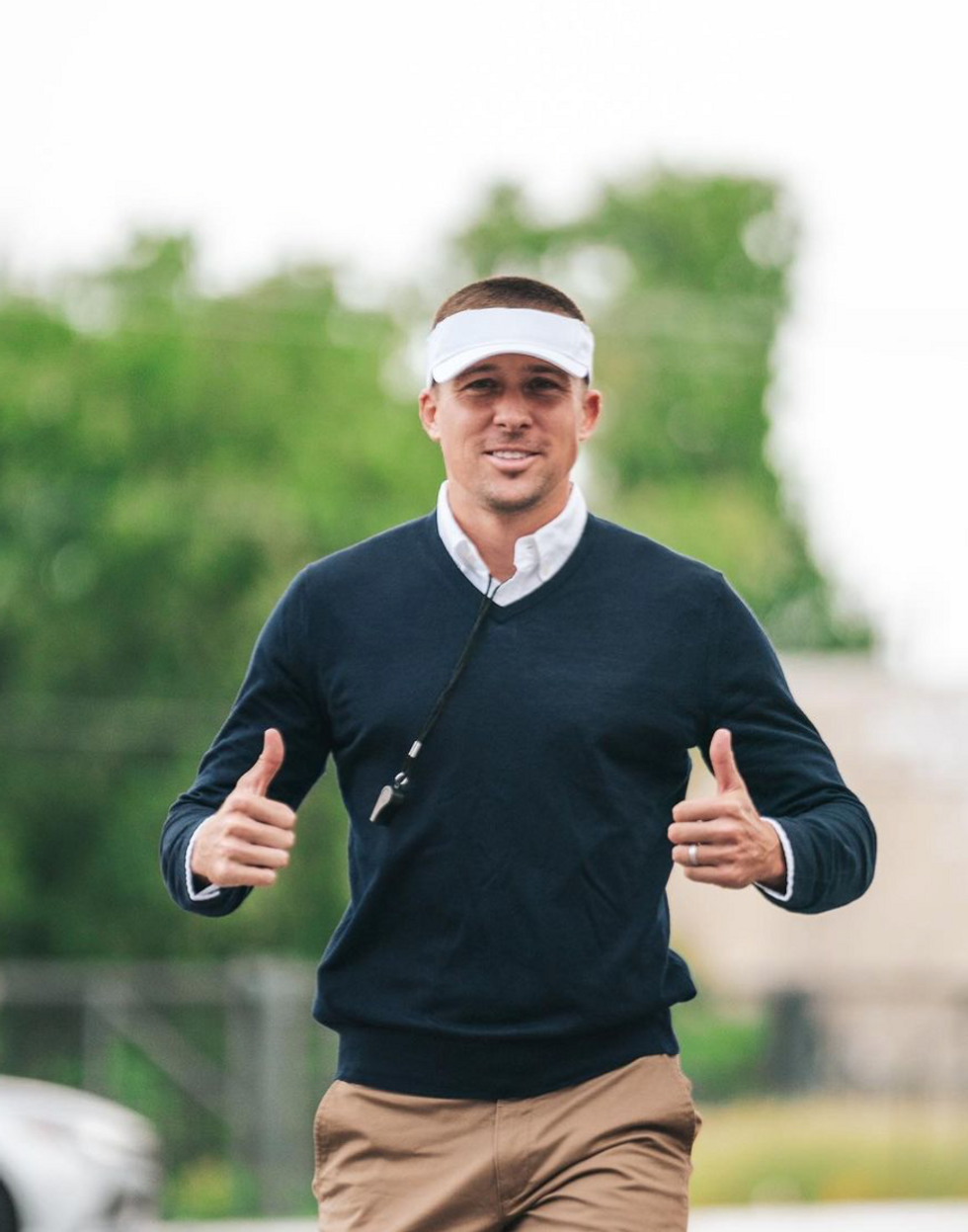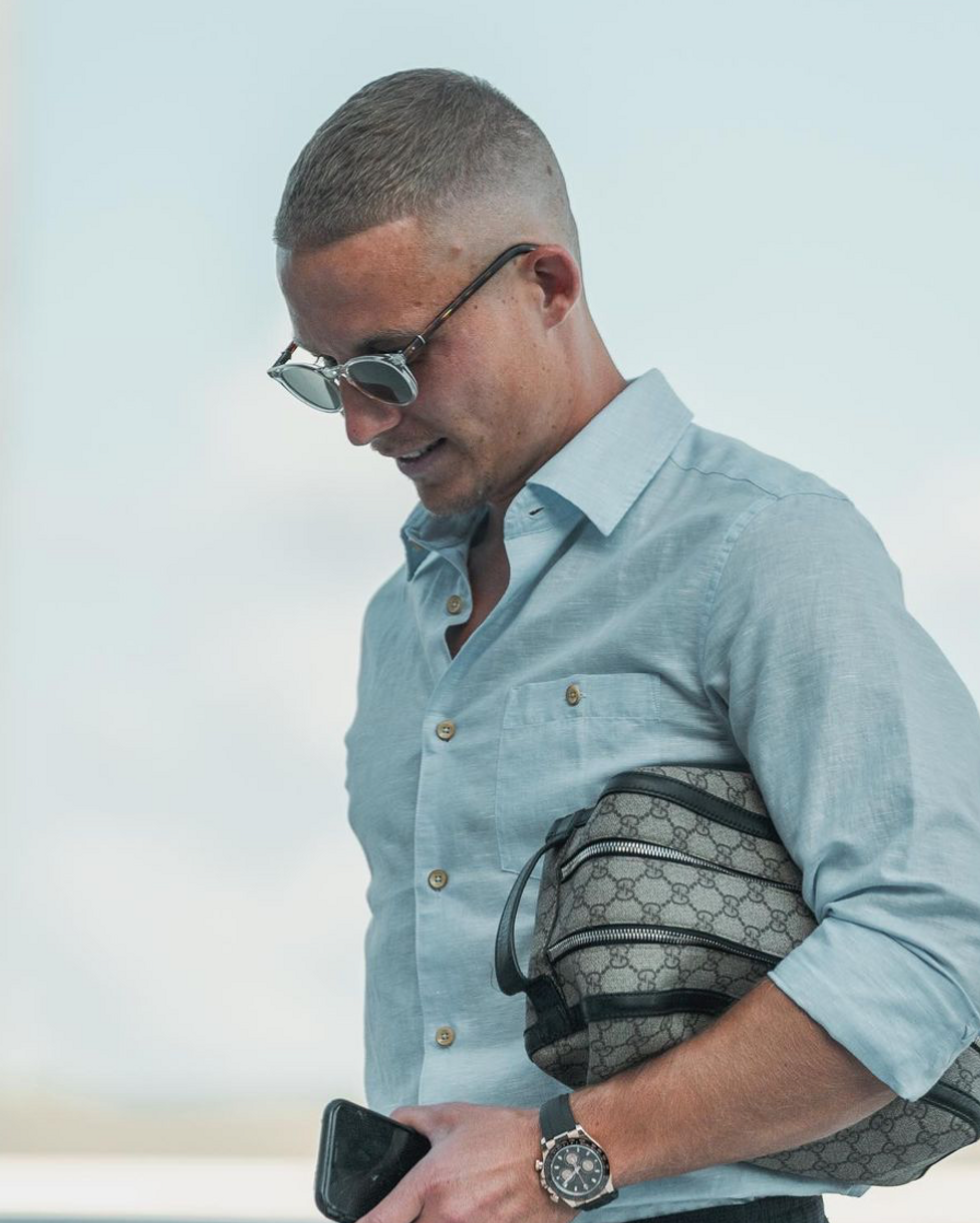 Driussi Dior—best swagger
From a winning smile to a dangly earring and well-placed tattoos, we argue that Argentinian transfer Sebastian Driussi has the best aesthetic all-around.
Though the skinny jean argument still stands, Driussi's tasteful neck tattoos, arm sleeves and accessories, including some swaggy glasses and a love for Louis Vuitton, earn him a spot on the list.
Honorable mention—Berhalter and Djitte
At 20, midfielder Sebastian Berhalter may have some of the highest expectations on his shoulders for having the trendiest fits in the game. And he often doesn't disappoint, rocking clean vest-and-button-up combos as well as plenty of streetwear.
Meanwhile, Moussa Djitte may be new to Austin FC, but he's already made an impact on and off the pitch with both his goals and drip. Pair Louis Vuitton with big smiles and fun poses, and Djitte may be the best at making the most out of the short Austin FC runway.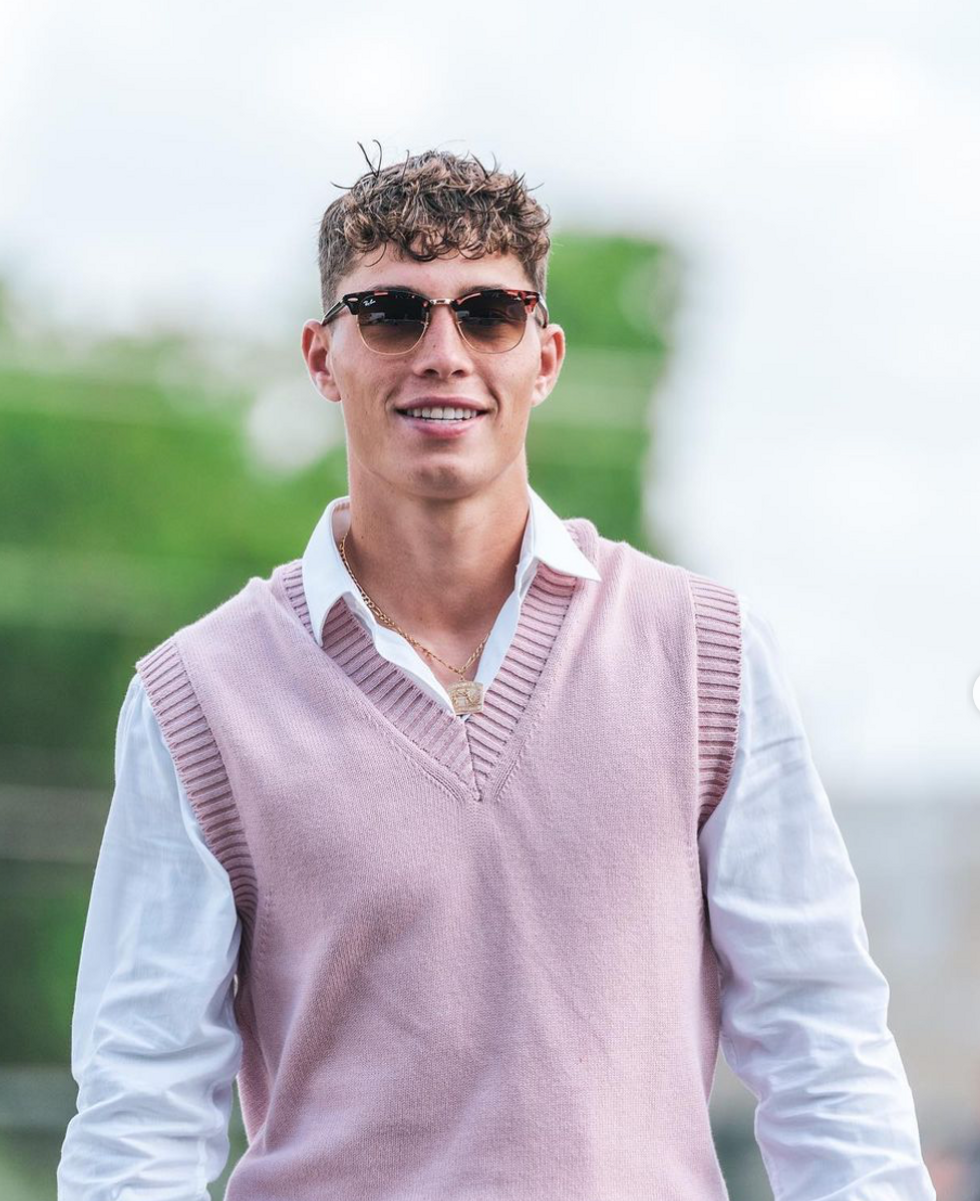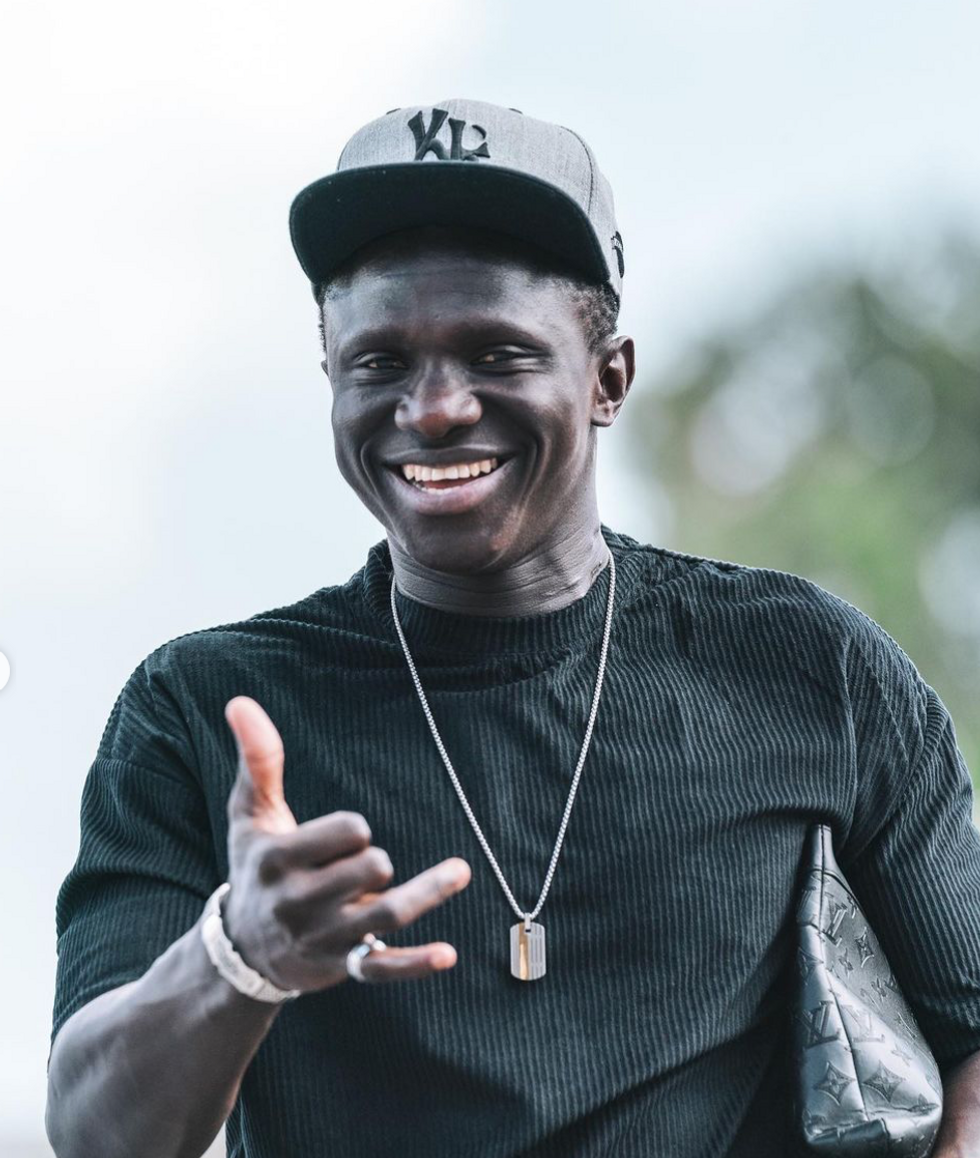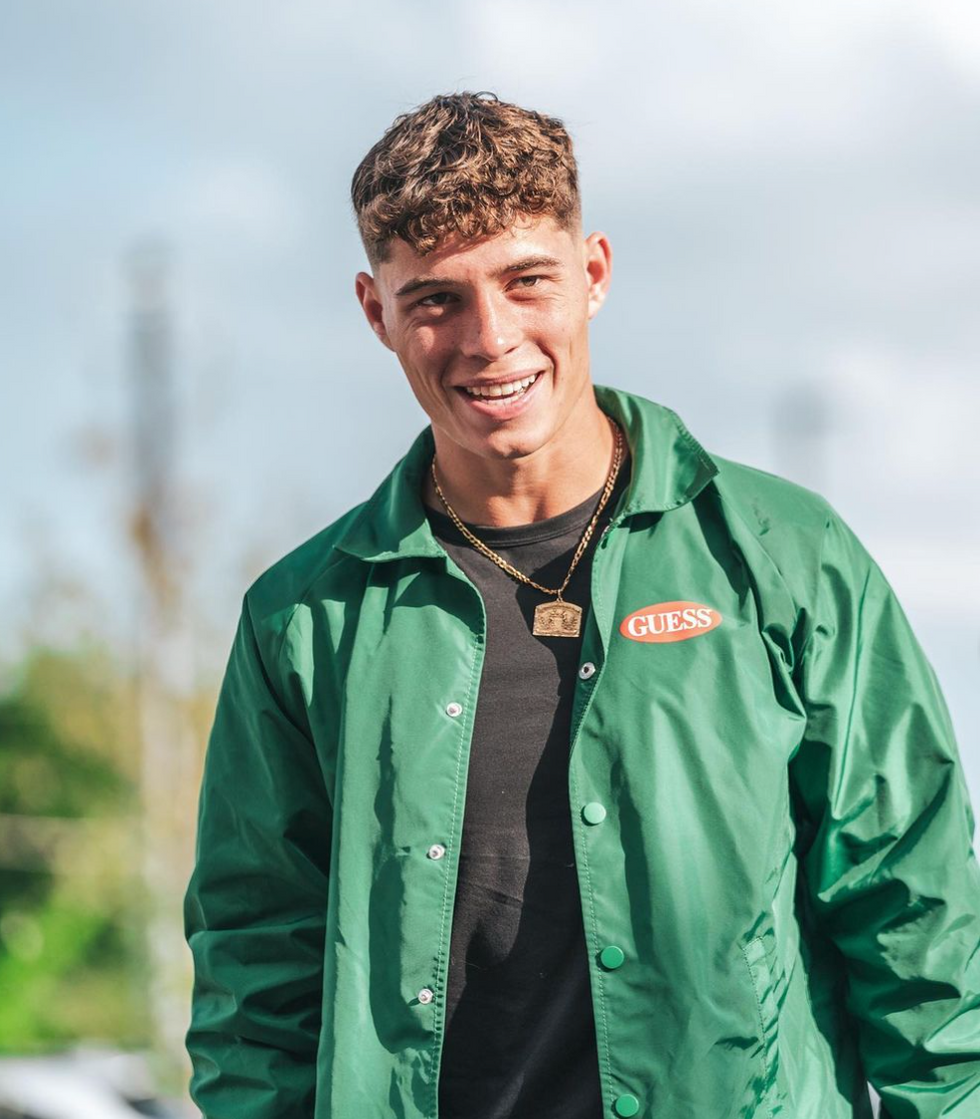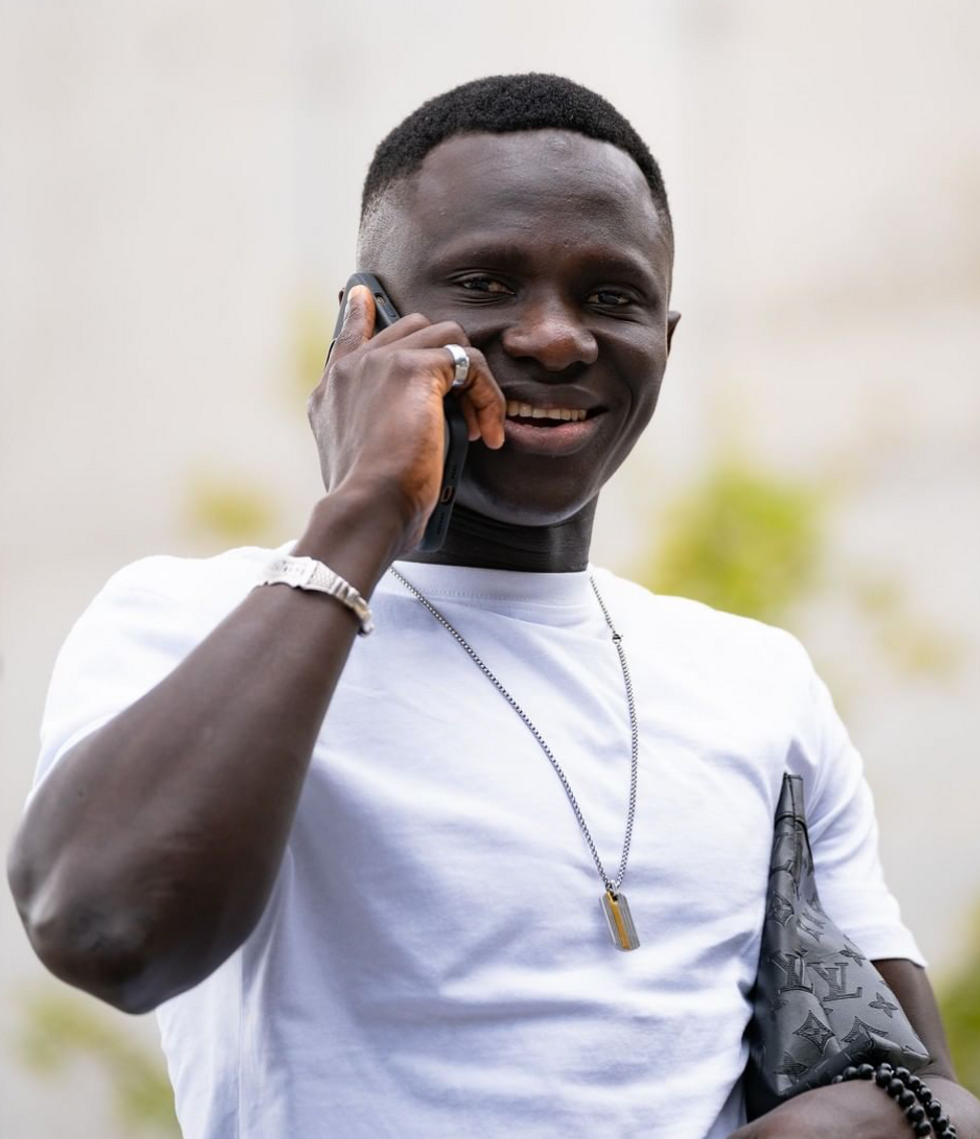 Austin's other infamous green shirt
Wolff was pointing at his verde shirt as he went around the stadium! pic.twitter.com/eW2l56GvKQ

— Aries Silva (@silva_aries) August 22, 2021
While McConaughey immediately saw green for his first Austin FC appearance, it took Head Coach Josh Wolff a few months longer to add some Verde to his matchday wardrobe.
But it was well worth the wait. Wolff cheered alongside his team in a light, minty green number for the first time on August 21—the same day the team dominated the Portland Timbers in a 3-1 home win. He's now rocked it five times and seen a 2-3 record while wearing green (not great, but better than their 8-4-20 record overall.)
It may have been a request months in the making, but Wolff made up for it by gesturing at the shirt with a wide grin after the Portland match.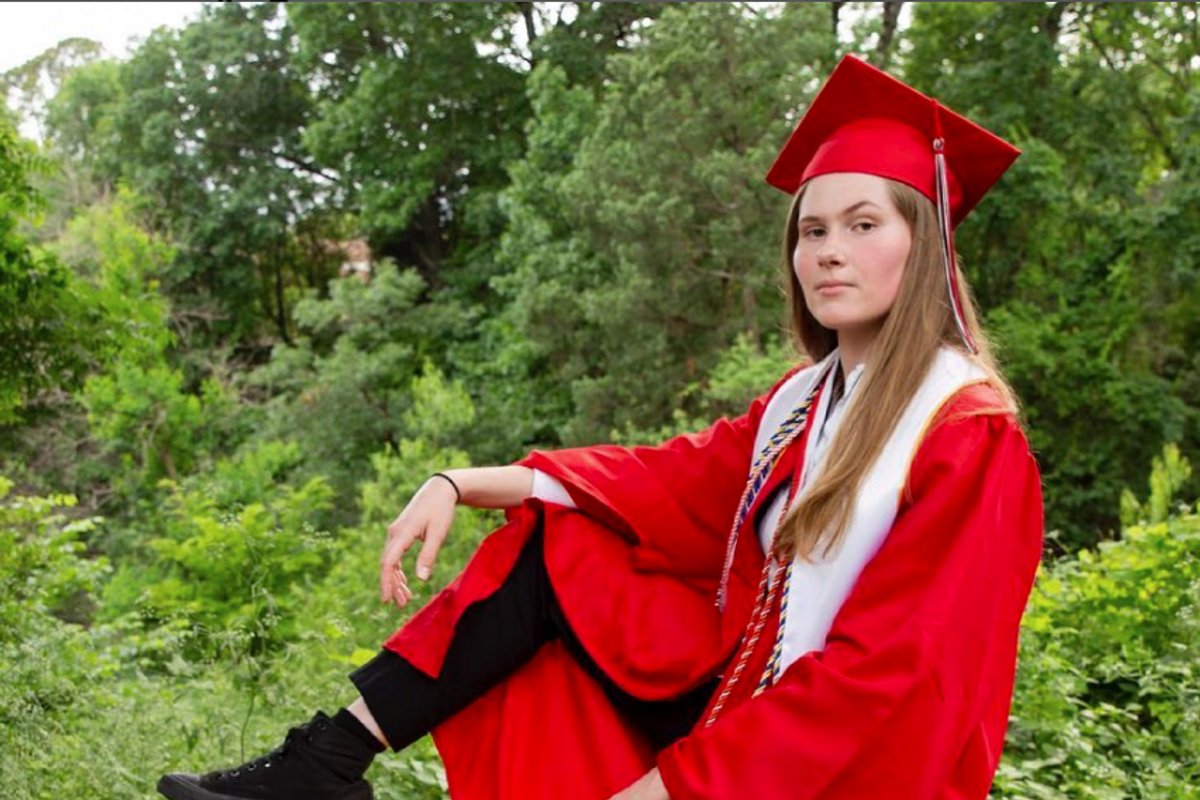 Paxton Smith's 2021 valedictory speech at Lake Highlands High School in Dallas wasn't the same speech she had previously shared with school administrators. She dropped the approved speech and made a case for women's reproductive rights after lawmakers passed the Texas "Heartbeat Bill."
Her advocacy made news on NPR, YouTubeTV and in The Guardian. Just over a year later, the "war on (women's) rights" she forewarned has come to a head as the U.S. Supreme Court voted Friday morning to overturn Roe v. Wade, ending constitutional protection for abortion access.
"It is up to the people to show up and show the courts and the politicians that we won't sit back and let this happen," Smith told Austonia Friday morning. "We will show up, we will fight back. Before, we were scared of them, now they should be scared of us."
Now a University of Texas sophomore and abortion rights activist, 19-year-old Smith said she wanted to give the same speech in the "the most public way possible" to reach "as many people as possible who don't agree that I deserve this right."
However, she says the response was "actually overwhelmingly positive" and supportive of her cause. According to a recent UT poll, 78% of Texas voters support abortion access in most cases.
The speech opened up further opportunities for activism: she advocated for reproductive rights at the International Forum on Human Rights in Geneva, interviewed with Variety magazine and spoke to tens of thousands at Austin's Bans Off Our Bodies protest at the Texas Capitol in May.
Smith also serves on the board of directors for the Women's Reproductive Rights Assistance Project, a national nonprofit organization that helps fund abortions or medication abortion—like Plan C pills—in all 50 states. Most recently, Smith has been attending protests in Washington, D.C. leading up to the ruling.
"This is land of the free. This is where you get to choose how you live your life," Smith said. "Overturning Roe v. Wade violates everything that we have come to believe about what it means to live in this country. I think a lot of people aren't willing to accept that this is a human right that is most likely just going to be gone for over half of the country within the next couple of weeks."
Bracing for the next steps, Smith gave some tips for supporters:
Find a protest to attend.

"I would say invite somebody to go to those protests with you, invite a couple of friends, invite people into the movement," Smith said.

Talk about the issue on social media—use the platform you have.

"Have these kinds of conversations where people can just talk about their fears and then find ways to go and advocate for yourself," Smith said.

Volunteer at a nonprofit near you.
"I feel like a lot of the reason things have gotten as bad as they have within the abortion rights world is that people are not making a scene, not protesting, not putting the effort into ensuring that the government doesn't take away this right," Smith said. "I want to emphasize that if you're not doing anything, don't expect the best scenario, expect the worst because that's the direction that we're going in."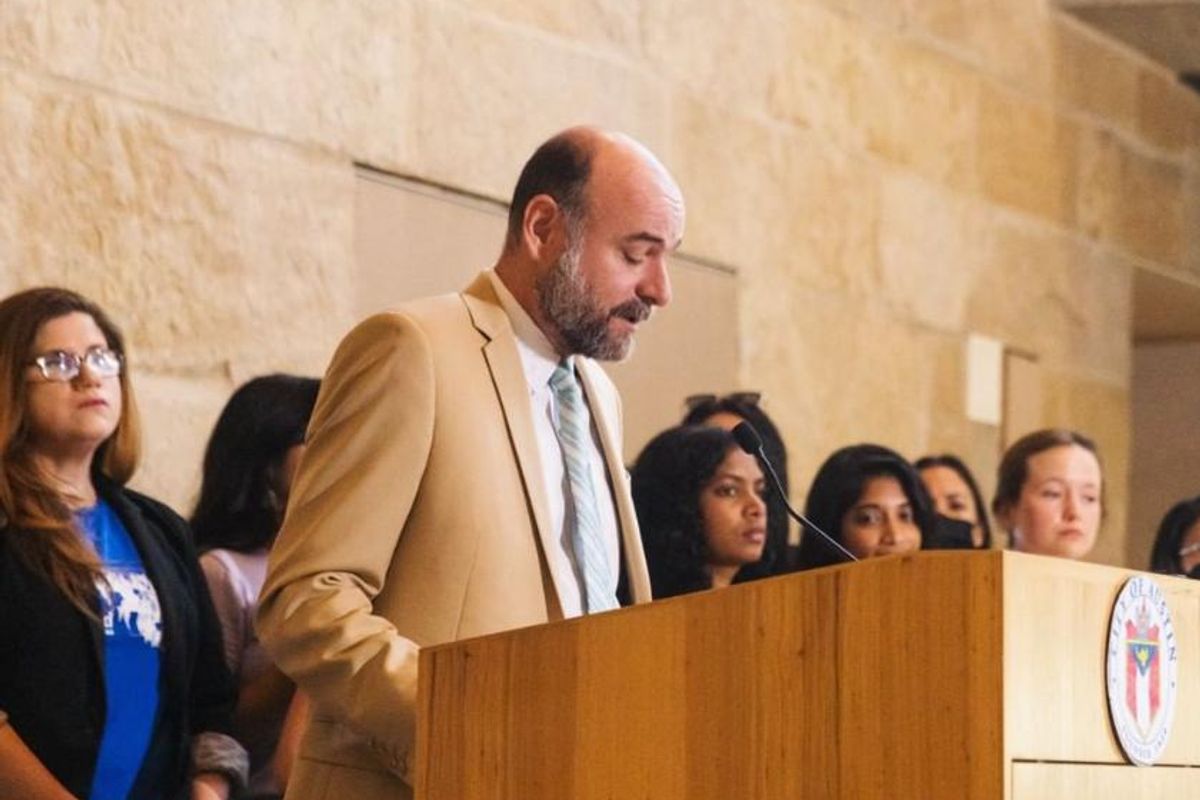 The U.S. Supreme Court overturned Roe v. Wade, the landmark ruling that guaranteed a constitutional right to an abortion, Friday morning. Moments later, Austin City Council set a special meeting for next month to pass a resolution aimed at decriminalizing abortion.
The GRACE Act, which stands for guarding the right to abortion care for everyone, is a twofold plan submitted by council member Jose "Chito" Vela. It recommends that city funds shouldn't be used to surveil, catalog, report or investigate abortions. It also recommends that police make investigating abortion their lowest priority.
Council Member Vanessa Fuentes, who co-sponsored the resolution along with council members Paige Ellis, Kathie Tovo and Mayor Steve Adler, said the importance of the GRACE Act cannot be overstated.
"By introducing this resolution during a special session, City Council is doubling down on fighting back for reproductive health," Fuentes said. "Items like the GRACE Act will promote essential healthcare while enabling individuals to exercise their bodily freedom."
The act takes an approach similar to when former council member Greg Casar moved to decriminalize the possession of small amounts of marijuana. Ultimately, state law doesn't allow city officials to order police chiefs to adopt specific enforcement policies so the resolution would be a request to Police Chief Joe Chacon. In May, Politico reported that Vela is having "ongoing conversations" with Chacon about the proposal.
Austonia contacted Attorney General Ken Paxton for comment on the GRACE Act but did not hear back by time of publication. On Friday, Paxton celebrated the overturning of Roe and announced an annual office holiday on June 24 in recognition of the high court's decision.
In a press release, Vela said the Texas state government has a history of overturning municipal protections of human rights. Thirty days after the Supreme Court's ruling, Texas will ban all abortions, with exceptions only to save the life of a pregnant patient or prevent "substantial impairment of major bodily function."
Still, Vela expressed hope for the GRACE Act's longevity. Council's special meeting on it is set for the week of July 18.
"We know this resolution is legally sound, and Austin is not alone in this fight," Vela said. "We are working with several other cities who are equally horrified by the prospect of an abortion ban and want to do everything they can to protect their residents."