Get connected with our daily update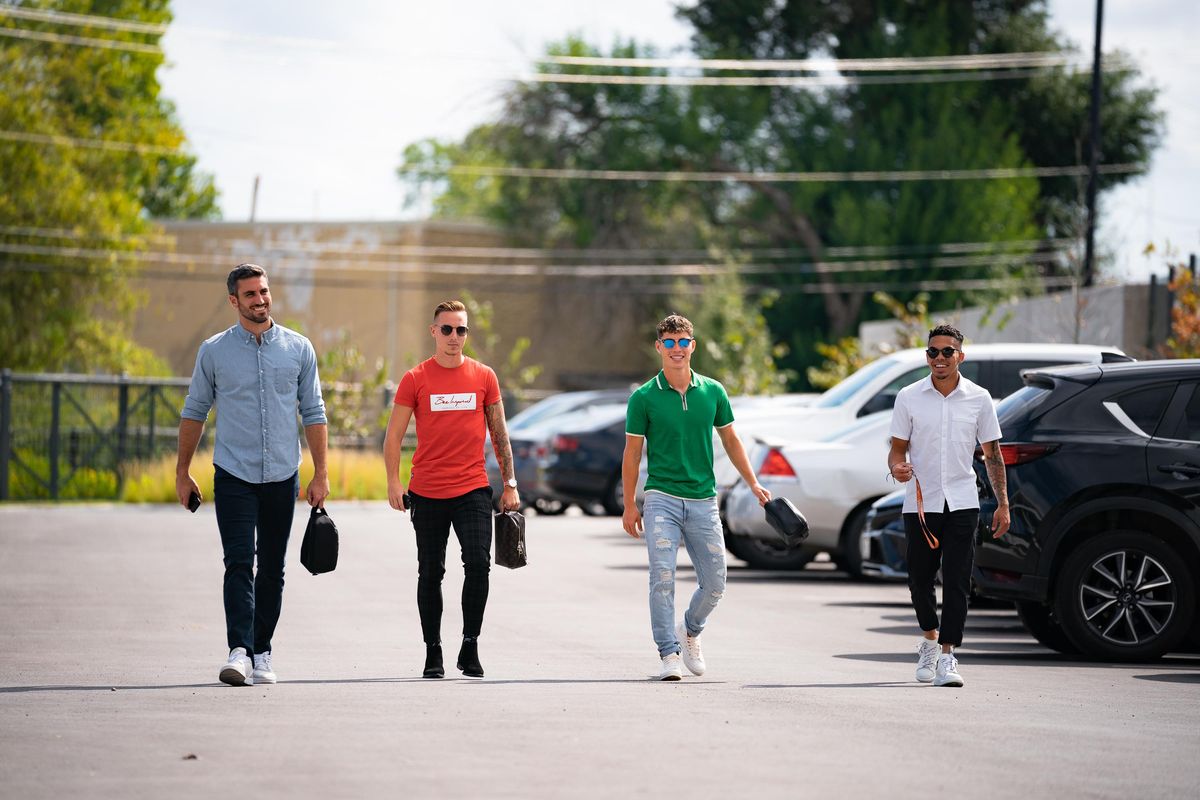 [drip]
Slang Definition: When you've got the drip or are dripping, it means in slang that your look or style is extremely fashionable or sexy.
Austin FC players may be known for their bright Verde passion and on-field moments, but the club makes sure to keep fans on their toes off the pitch as well.
---
From McConaughey's Verde suit to Cascante's matchday drip, here's a look inside ATXFC's most fashionable moments:
First home match—Cecilio's cowboy era
Really, it's perfection. pic.twitter.com/iVRzjdeb4h

— Austin FC (@AustinFC) June 20, 2021
After seven weeks away, Austin FC returned to Texas—and Designated Player Cecilio Dominguez made sure to honor that with a rootin' tootin' cowboy look ahead of the club's first-ever home match.
The "Kings of Q2 Stadium" showed out with plenty of their best looks, from Jon Gallagher's sleek all-black ensemble to Stuver's off-white look. But I think we can all agree that Dominguez stole the show with this one.
The legendary Verde suit
This guy looks familiar…

That #VERDE suit is perfection, @McConaughey! pic.twitter.com/FzGqZk6ppE

— Austin FC (@AustinFC) June 19, 2021
Minister of Culture Matthew McConaughey made sure not to be shown up by his Austin FC compadres and christened the pitch with a flashy Verde suit.
The suit that has now gone down in Verde legend was actually custom made over two years ago in England while filming "The Gentlemen."
"I got the swath of the trademark Verde that day," McConaughey said on Twitter Spaces. "I hadn't worn it because I was saving it for that night... and the only thing when I looked at it before I headed out to go to the stadium I was like, 'I hope the damn thing still fits.'"
McConaughey, a part-owner and full supporter of Austin FC who has repped the team on Jimmy Kimmel and several other public appearances, took to the pitch on June 19 with nothing but the suit and a bongo, which he used to rile up the crowd ahead of the first whistle.
Julio Cascante—Best dressed?
We hope this take doesn't send the Austin FC fanbase into a frenzy, but it must be said.
Every week (especially home match days), Austin FC players strut from the team bus to the packed stadium with new shades, suits and colors, giving fans a taste of their keen fashion sense.
And of all the players, we argue that center back Julio Cascante has consistently brought the most drip this season. Although there will forever be a Gen Z generational preference against skinny jeans and cropped pants, we have to admit that Cascante rocks them well.
And while his burgundy suit and crisp white button-down fits earn him kudos, we have to say that Cascante's all-black number—complete with a leather fanny pack—takes the cake.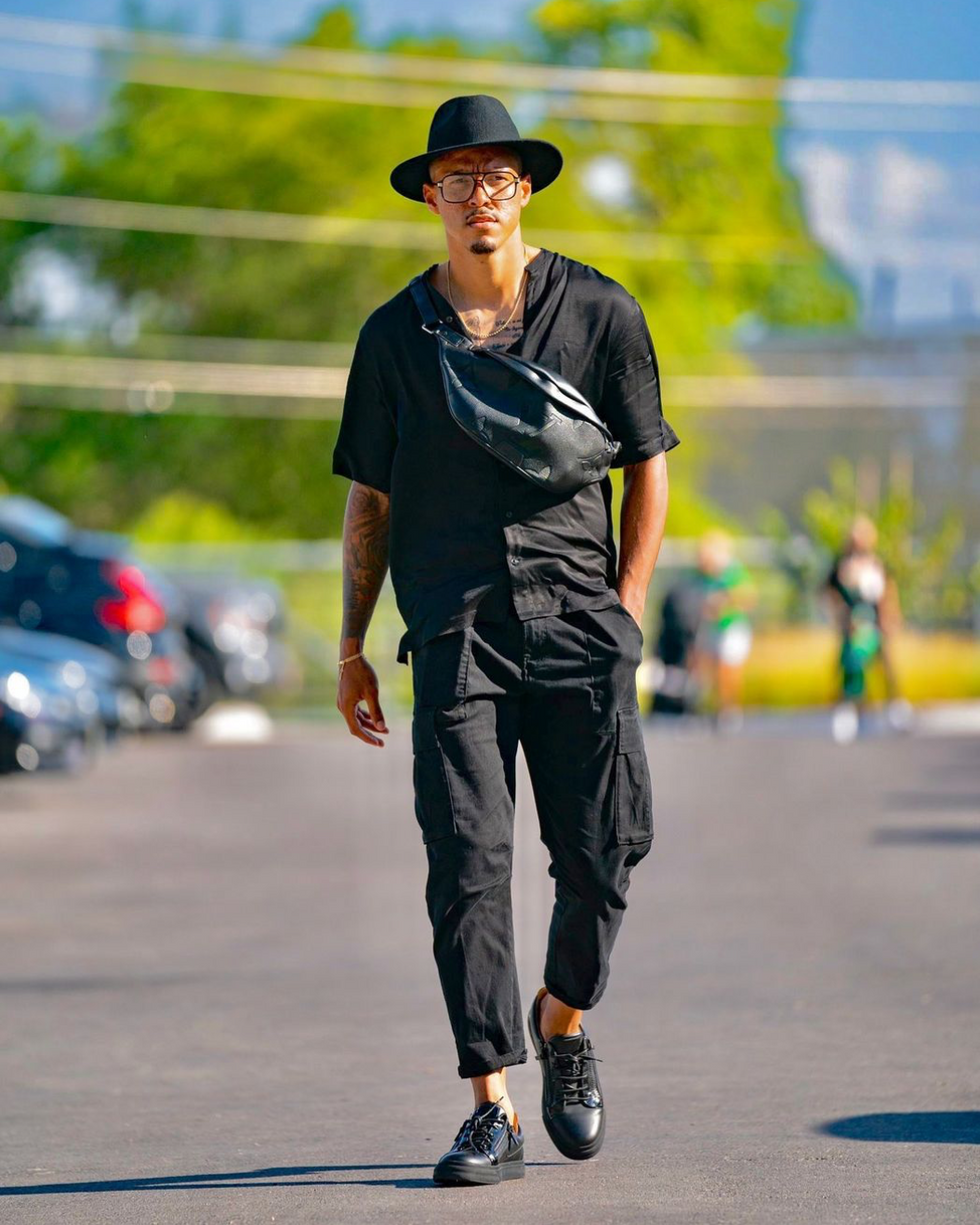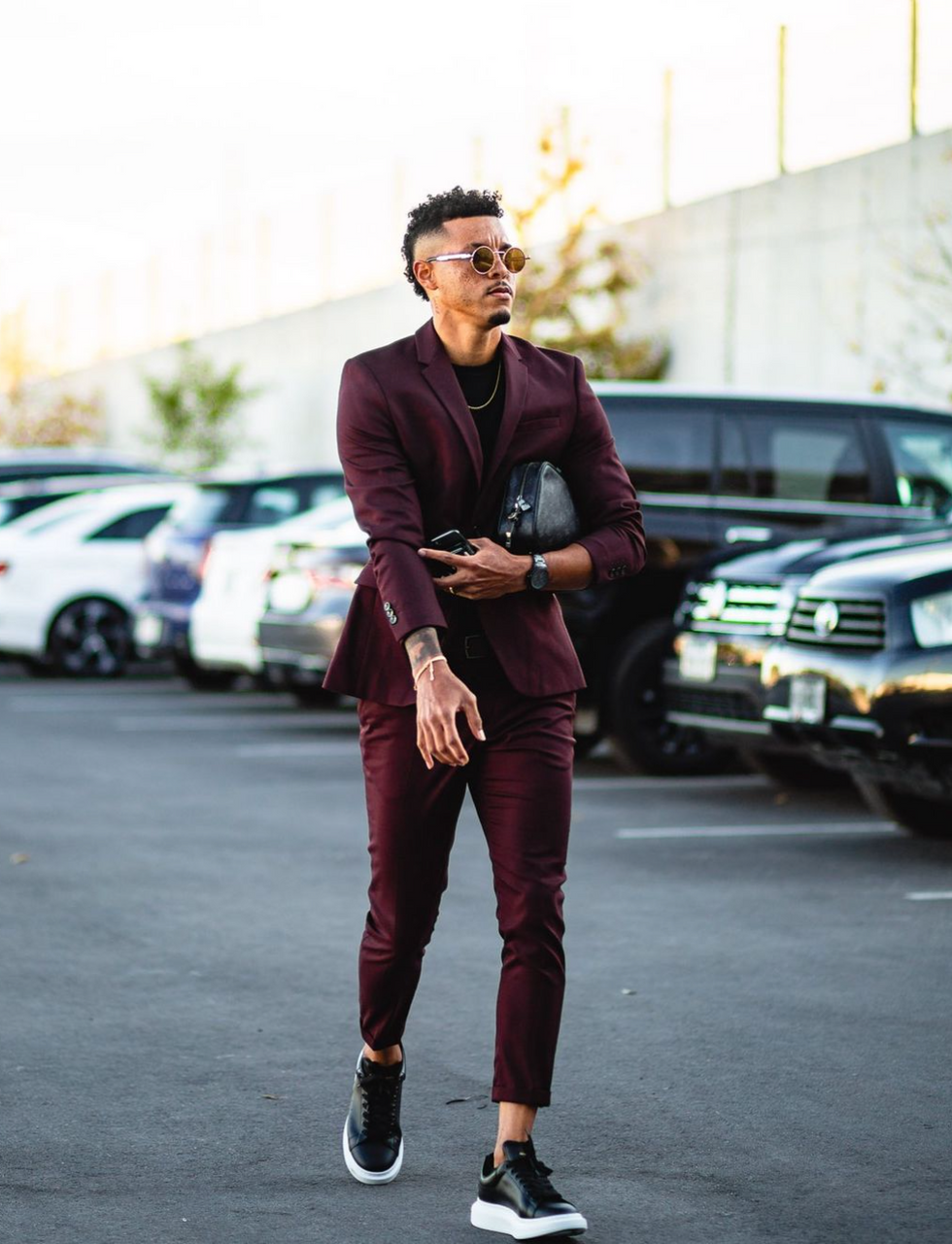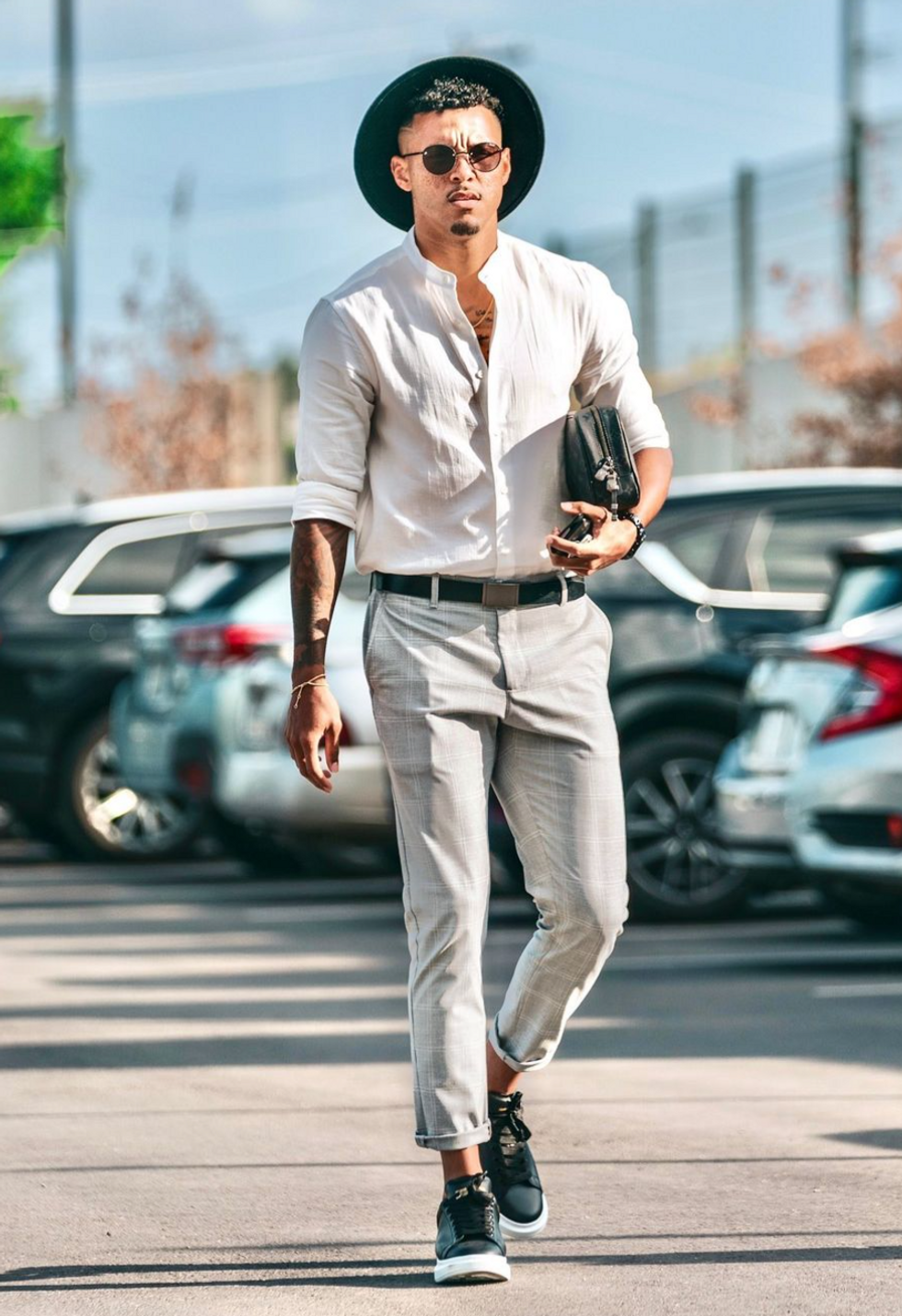 And of course, the Verde keeper kit
Yep. It's here. Go get it‼️😉 pic.twitter.com/1xOXvNEHe2

— Q2 Stadium (@Q2Stadium) May 17, 2021
Austin FC keeper Brad Stuver was the only person able to rep the Verde keeper kit for the first few months of the season—but fan Brad Tillery was determined to change that.
Tillery and his wife, Kerry, began a weeks-long campaign to get the revered light green kit, posting gifs and comedy skits every day for 53 days as their noble quest gained traction among the fanbase.
Tillery exchanged in a joyful yelling match over the Colorado Rapids post-match crowd between Stuver a few weeks into the campaign, so he had an inkling that the duo's quest would prove fruitful. And finally, two days before the official announcement, Austin's drippiest kit arrived in the Tillery mailbox.
Stuver himself let the public know that the kit had reached the Verde store on May 17, and the kit sold out in minutes. Now, light green mixes with the signature YETI jersey across Q2 Stadium stands every match. Job well done.
McConaughey loves Stuver's slicked back hair
No Take Two. This is the moment.

👋 @McConaugheypic.twitter.com/hMc1Plh5BD

— Austin FC (@AustinFC) June 17, 2021
Alongside his drippy keeper kit, Stuver has another signature look—his constantly slicked-back hair.
Stuver's hair is so iconic that it got a nod from McConaughey.
"Figured you'd be that tall," McConaughey said as he met Stuver. "Does his hair ever move?"
Stuver won't let anything—even a stray strand of hair—keep him from blocking that Verde goal.
Best fade—Fagundez reps that "LV"
Diego Fagundez is a man for the fans. He's proved it many times before—from repping the "LV" for fan club Los Verdes after Austin FC's first-ever goal on April 24 to literally getting the letters etched into his hair.
Austin's freshest fade ever has to go to Fagundez. He's a guy known for rocking outlandish hairstyles, including colorful Mohawks, but we think his bleach blonde cut takes the cake.
Best dad drip—Matt Besler and Alex Ring
It's easy to forget that many Austin FC players are dads outside of the pitch.
But some, including center back Matt Besler and captain Alex Ring, make sure that everyone remembers with their weekly dad fits.
From Besler's golfer look or Ted Lasso reference to Ring's classy white suits, you could easily see these guys as the coolest dads at the barbecue.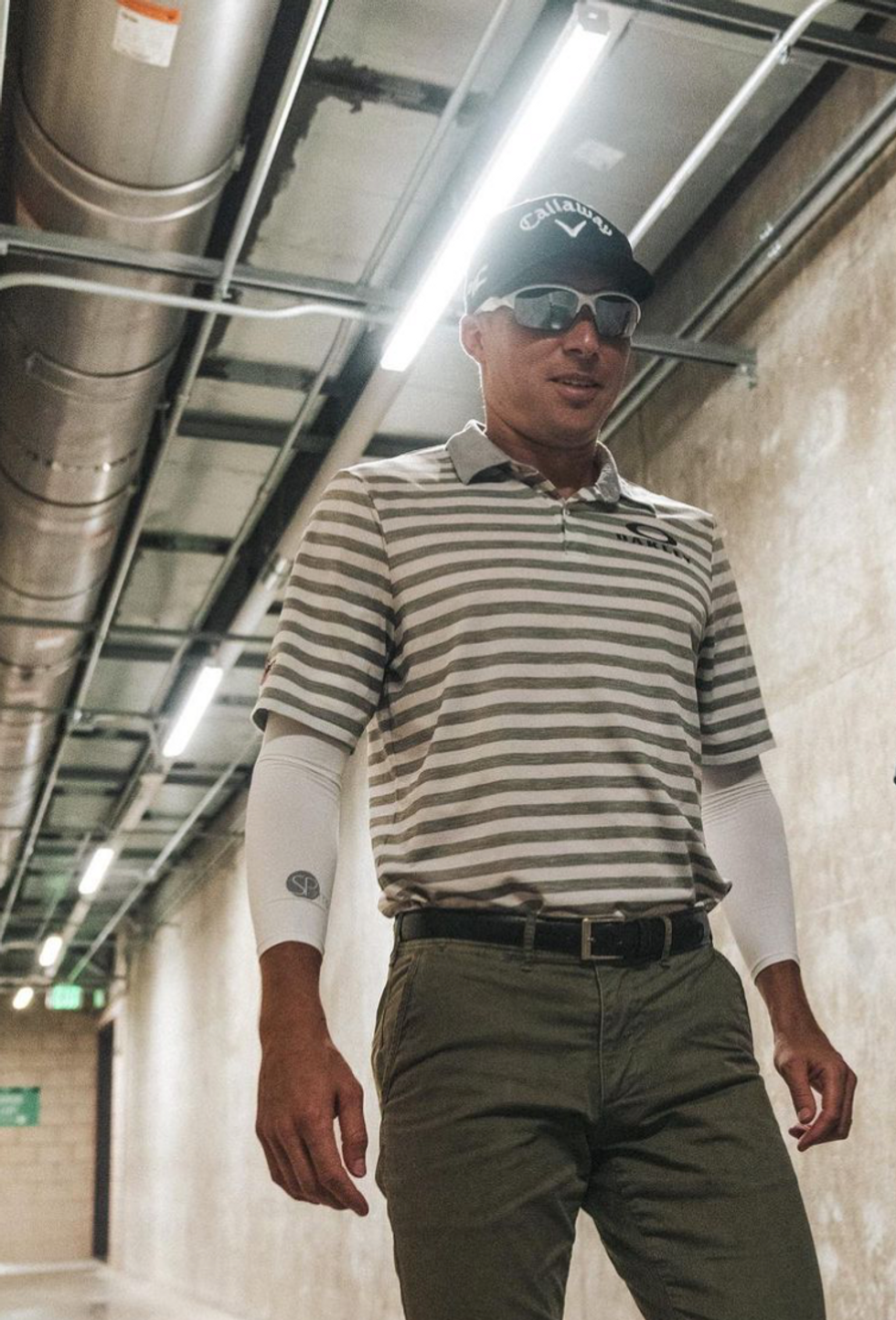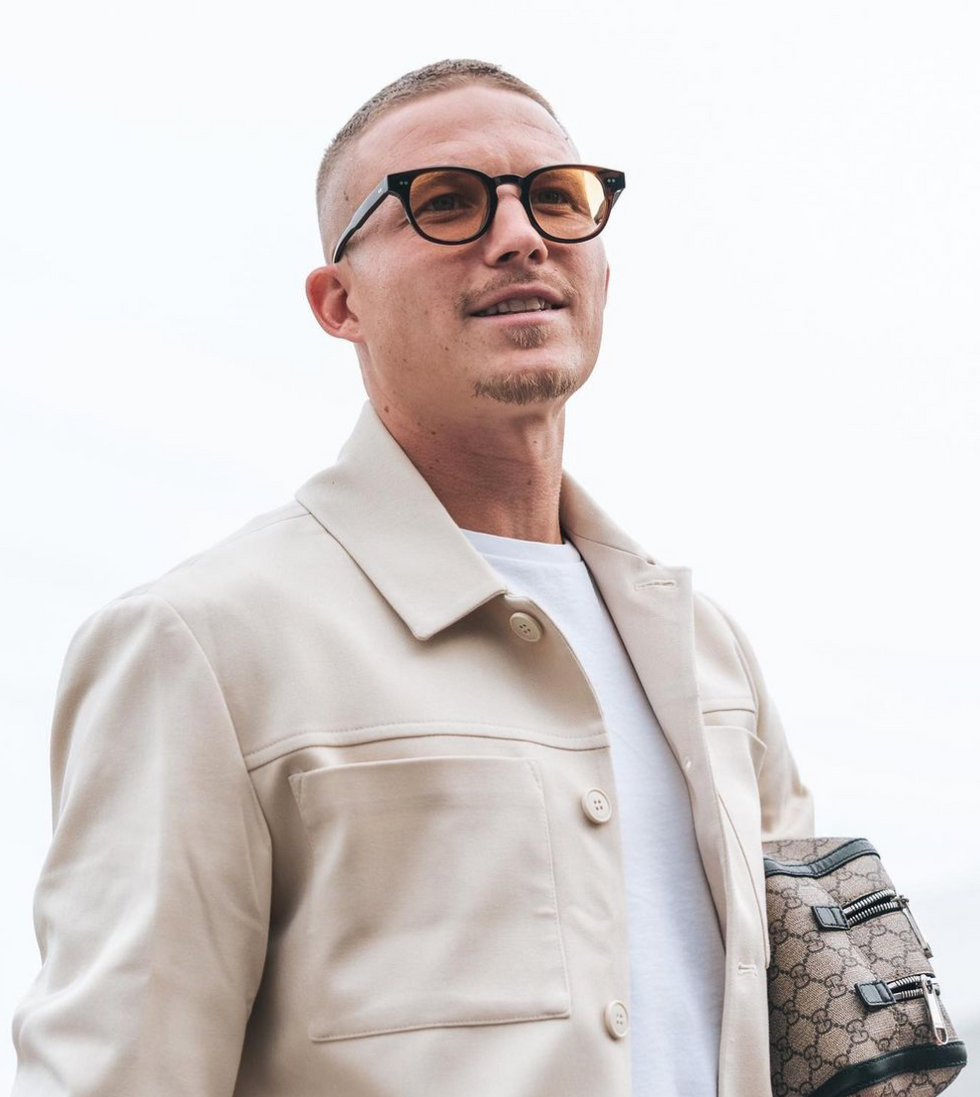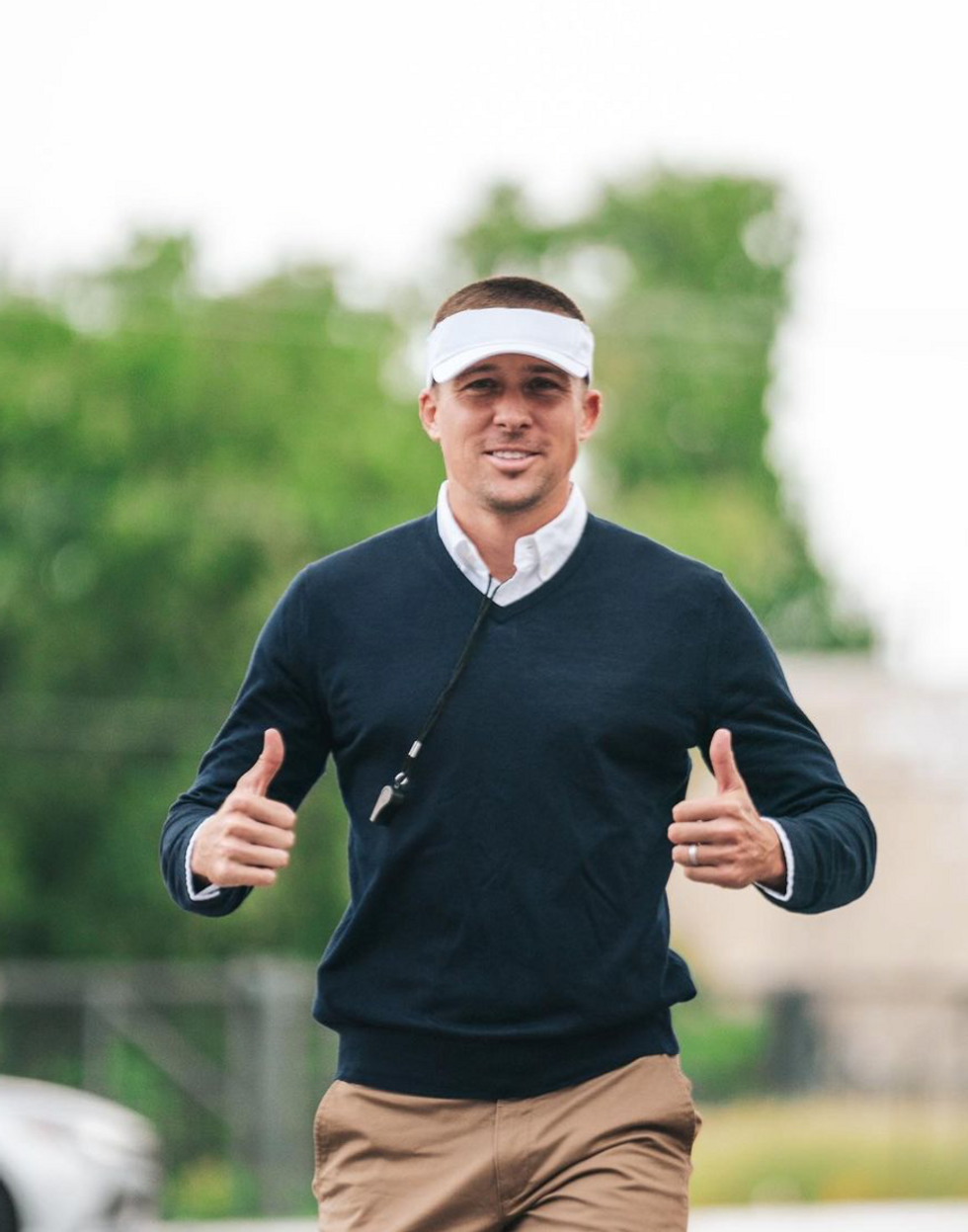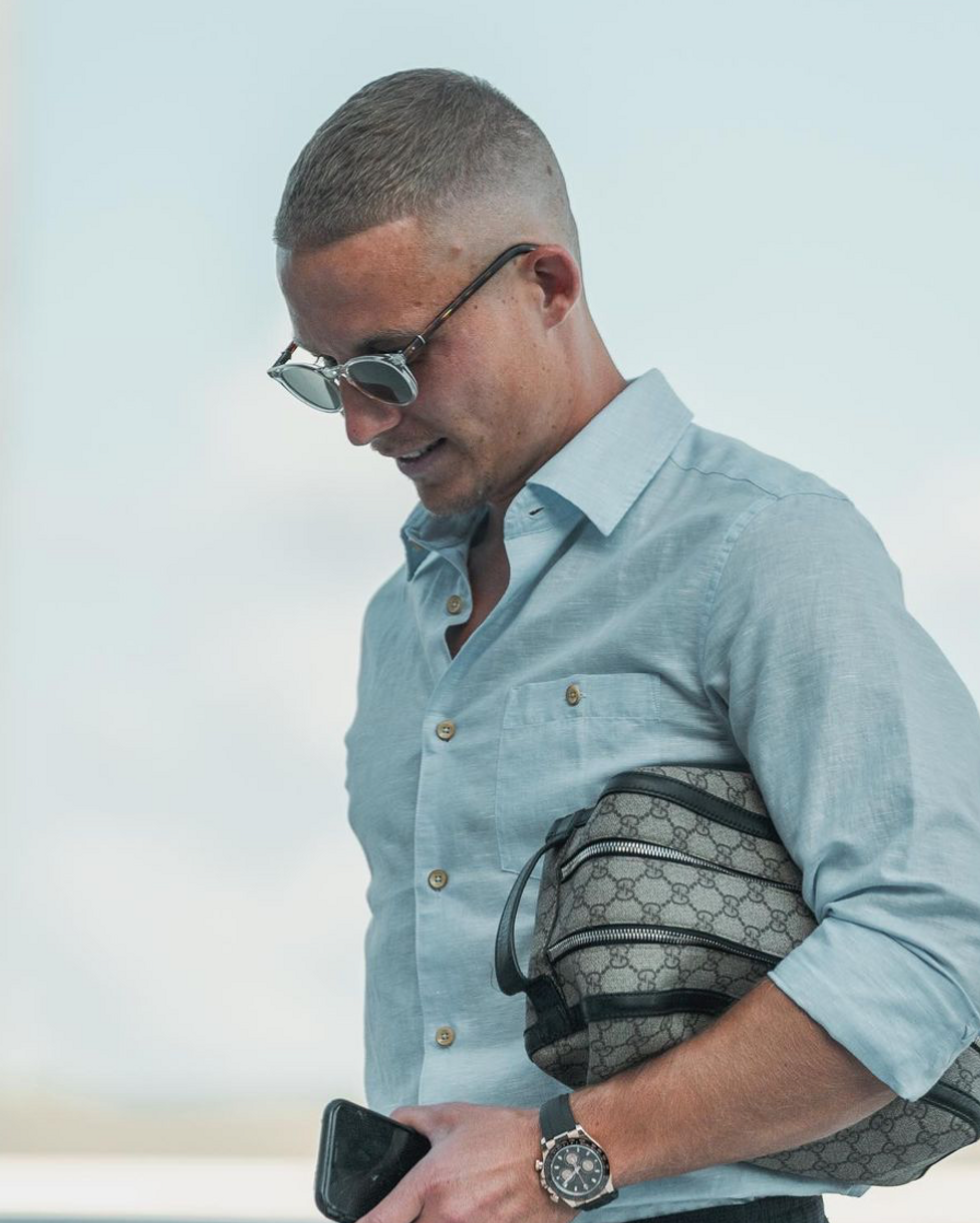 Driussi Dior—best swagger
From a winning smile to a dangly earring and well-placed tattoos, we argue that Argentinian transfer Sebastian Driussi has the best aesthetic all-around.
Though the skinny jean argument still stands, Driussi's tasteful neck tattoos, arm sleeves and accessories, including some swaggy glasses and a love for Louis Vuitton, earn him a spot on the list.
Honorable mention—Berhalter and Djitte
At 20, midfielder Sebastian Berhalter may have some of the highest expectations on his shoulders for having the trendiest fits in the game. And he often doesn't disappoint, rocking clean vest-and-button-up combos as well as plenty of streetwear.
Meanwhile, Moussa Djitte may be new to Austin FC, but he's already made an impact on and off the pitch with both his goals and drip. Pair Louis Vuitton with big smiles and fun poses, and Djitte may be the best at making the most out of the short Austin FC runway.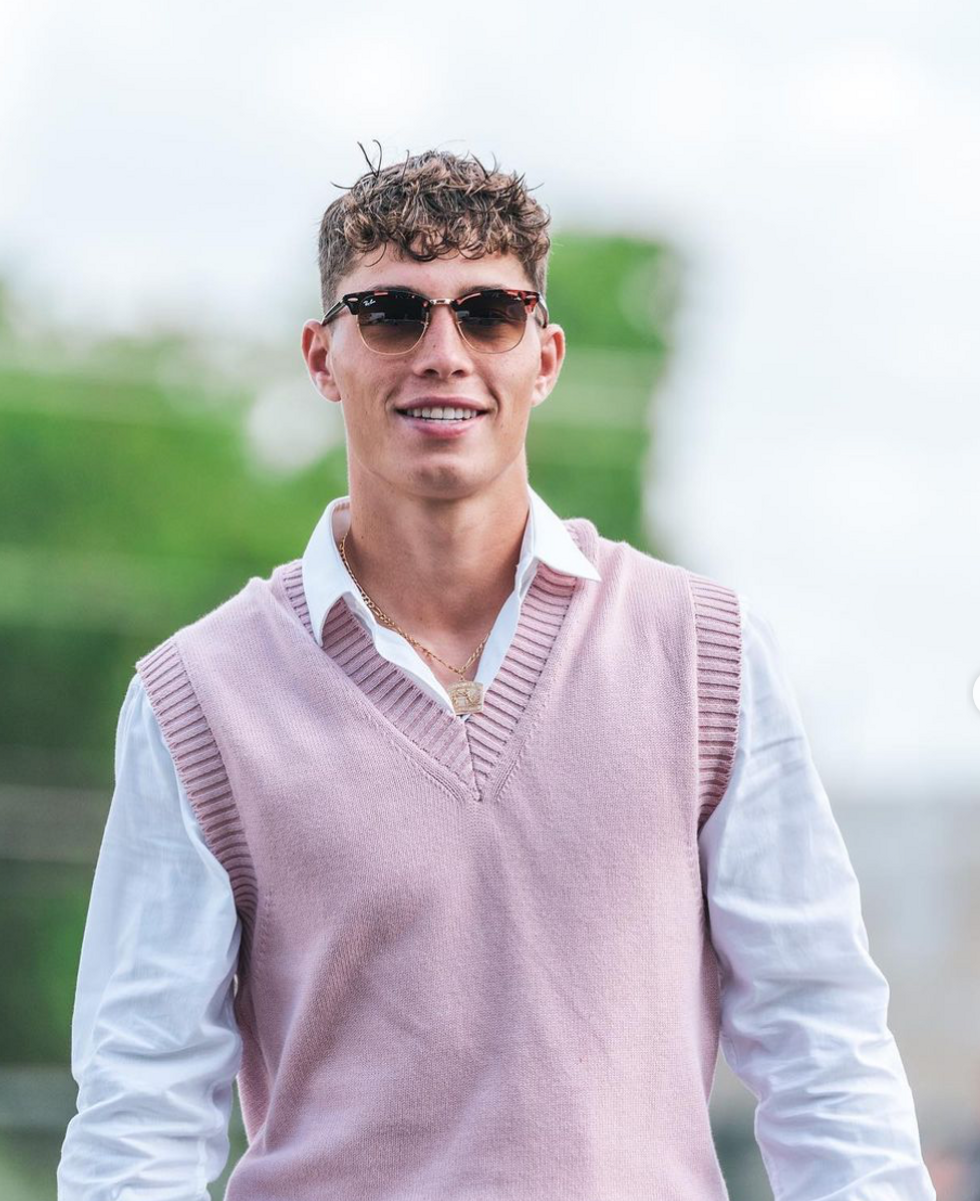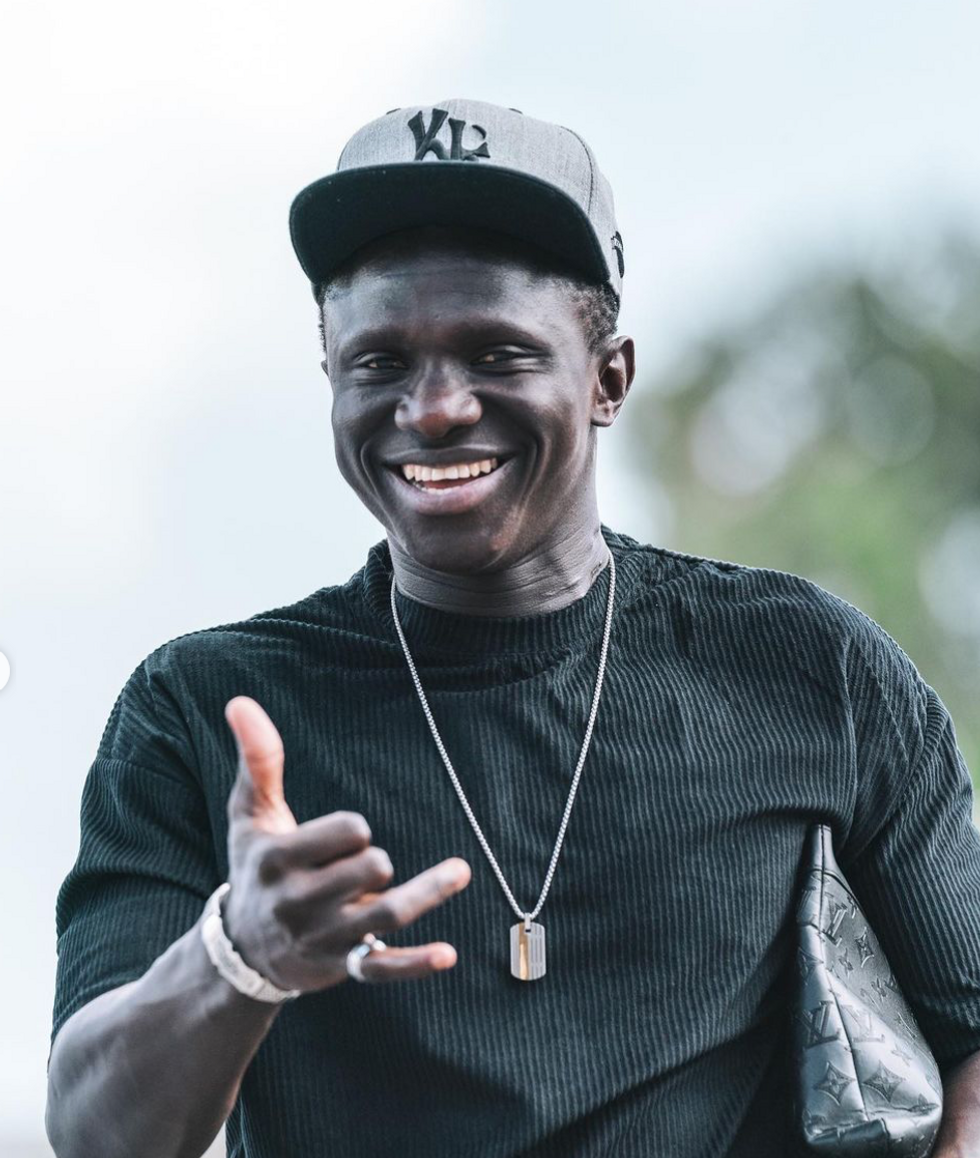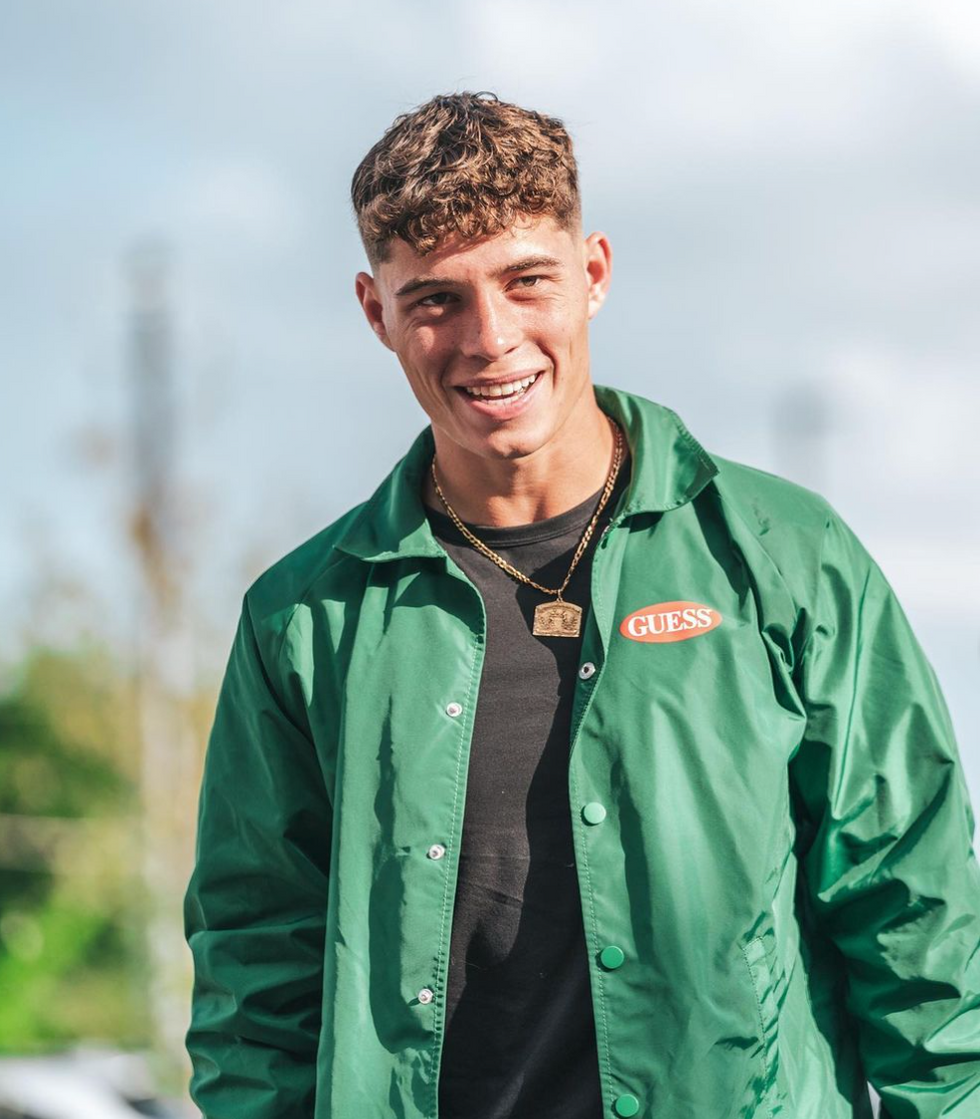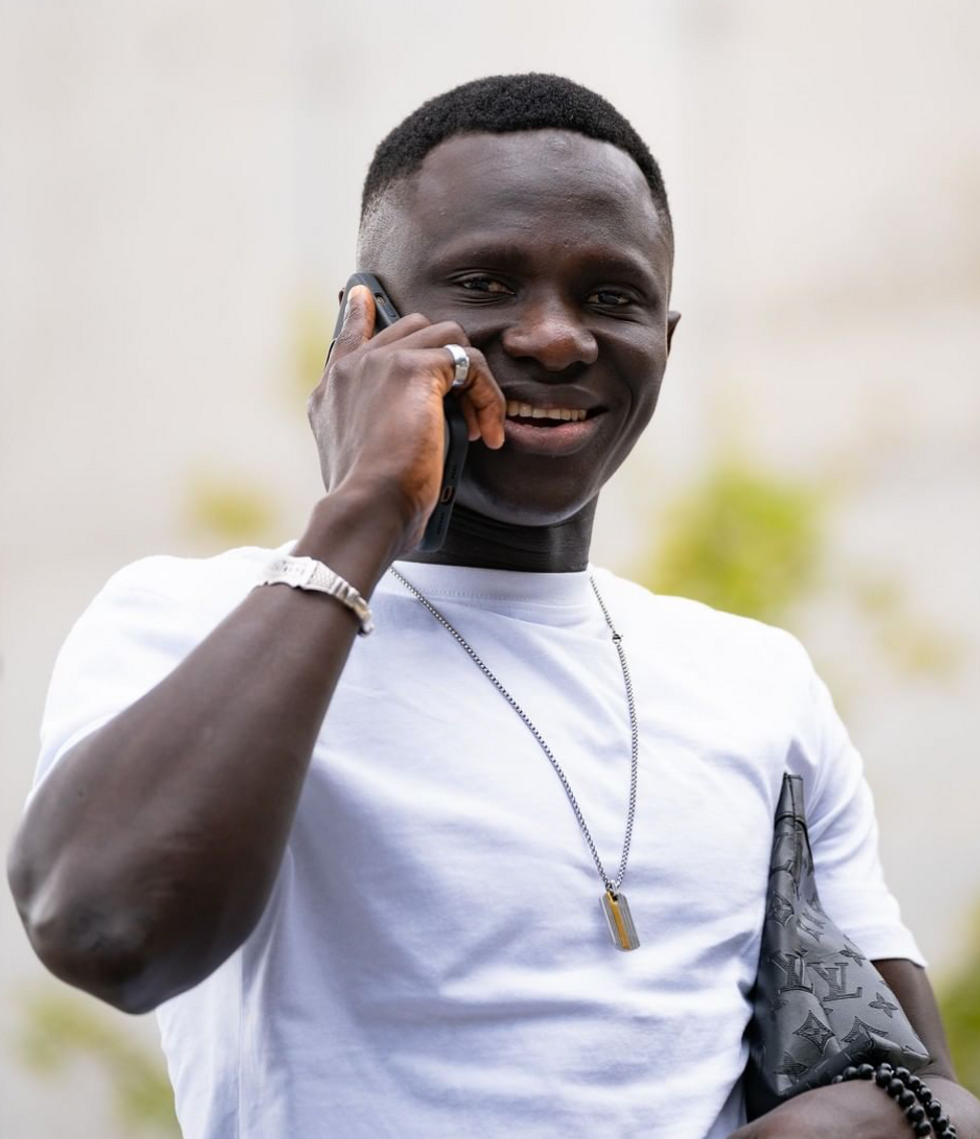 Austin's other infamous green shirt
Wolff was pointing at his verde shirt as he went around the stadium! pic.twitter.com/eW2l56GvKQ

— Aries Silva (@silva_aries) August 22, 2021
While McConaughey immediately saw green for his first Austin FC appearance, it took Head Coach Josh Wolff a few months longer to add some Verde to his matchday wardrobe.
But it was well worth the wait. Wolff cheered alongside his team in a light, minty green number for the first time on August 21—the same day the team dominated the Portland Timbers in a 3-1 home win. He's now rocked it five times and seen a 2-3 record while wearing green (not great, but better than their 8-4-20 record overall.)
It may have been a request months in the making, but Wolff made up for it by gesturing at the shirt with a wide grin after the Portland match.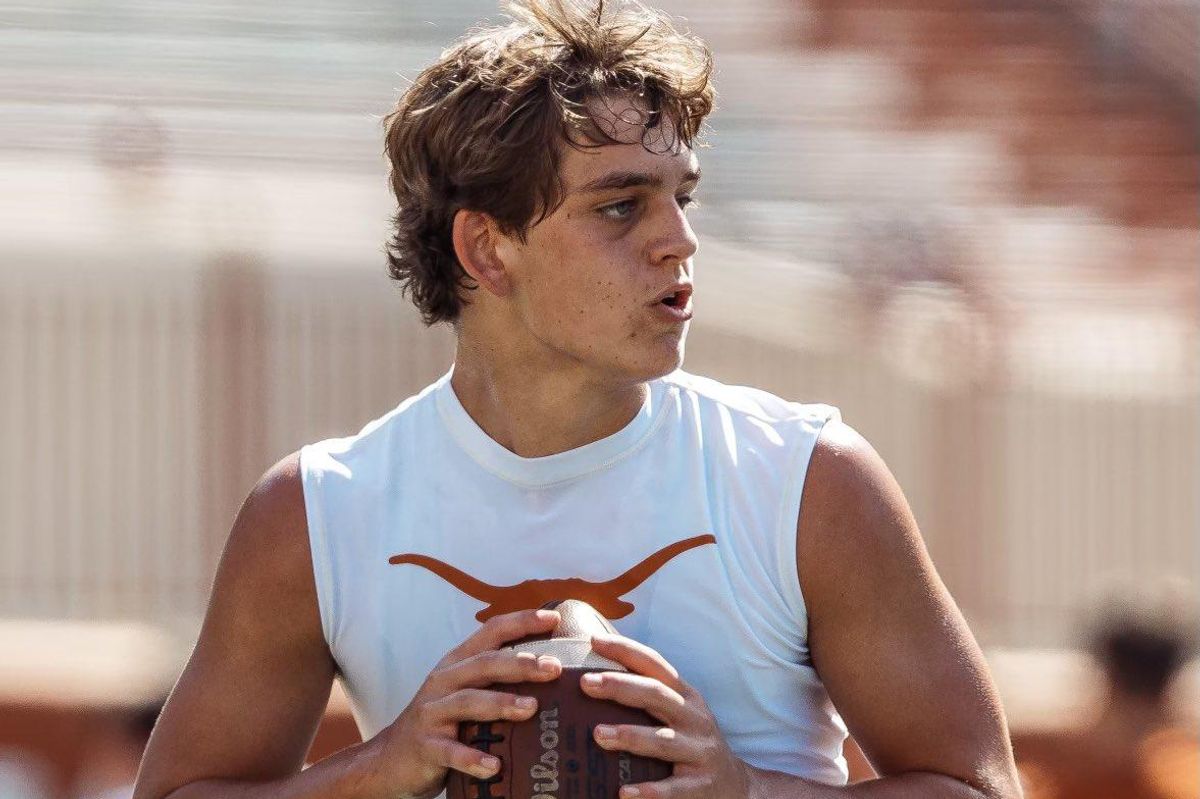 Arch Manning, the latest prospect in the Manning football family and No. 1 recruit in the class of 2023, has committed to the University of Texas.
Manning is the nephew of Eli and Peyton Manning and the son of Cooper Manning, a former wide receiver for Ole Miss. The Manning football legacy began with Archie Manning, Arch Manning's grandfather and namesake who played for the New Orleans Saints throughout the 1970s.
Manning joins head Texas football coach Steve Sarkisian's program after a disappointing 5-7 first season. Manning, who has been the starting quarterback at New Orlean's Newman High School since he was a freshman, was the No. 1 recruit in the 2023 class, according to 247sports.
Manning had plenty of SEC suitors, including Georgia, Alabama and LSU, but committed to Texas after a recent visit to Austin.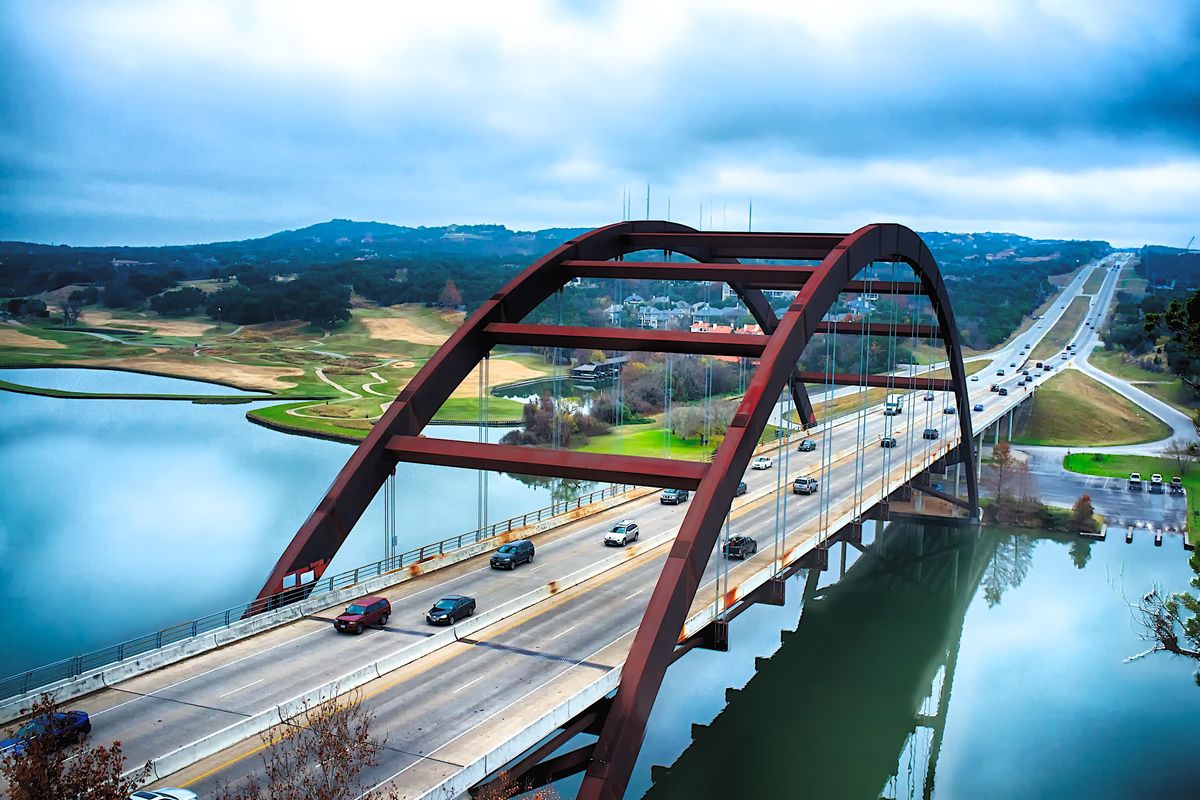 What would Austin be without its City Hall, Central Library or iconic 360 Bridge?
For 50 years, Austin developer Hensel Phelps has shaped Austin with city-focused landmark developments across the metro, gracing the top spot on Austin Business Journal's best general contracting list for years in a row.
In 1972, the company broke ground for the first time in Austin with the Town Lake, or Mopac Bridge project, connecting the developing areas of West Austin to the rest of the city.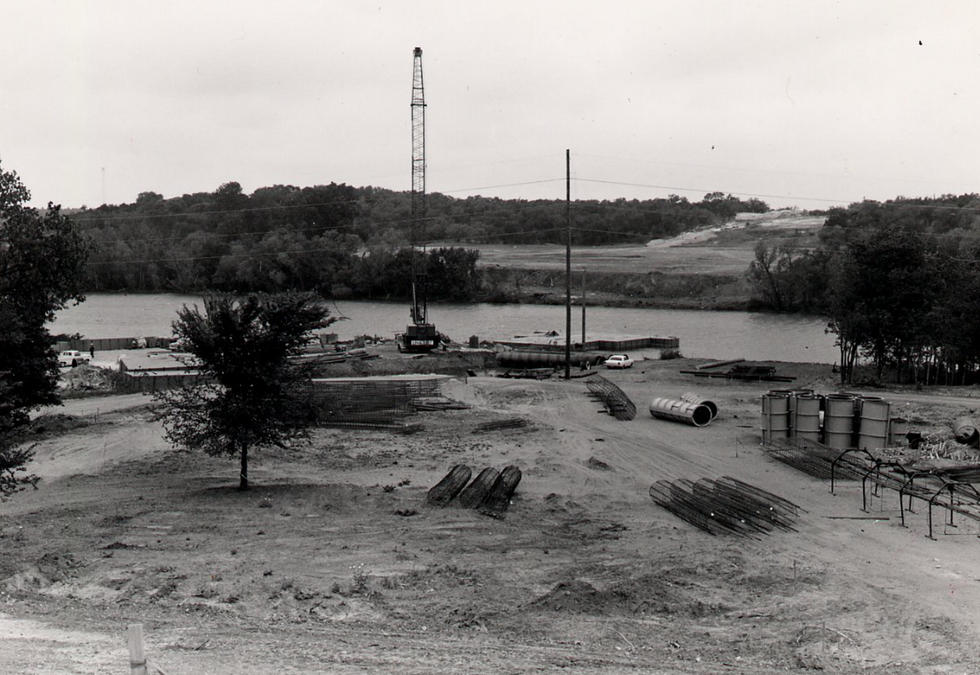 Hensel Phelps broke ground for its first project, the Mopac Bridge, in 1972. (Texas Freeway)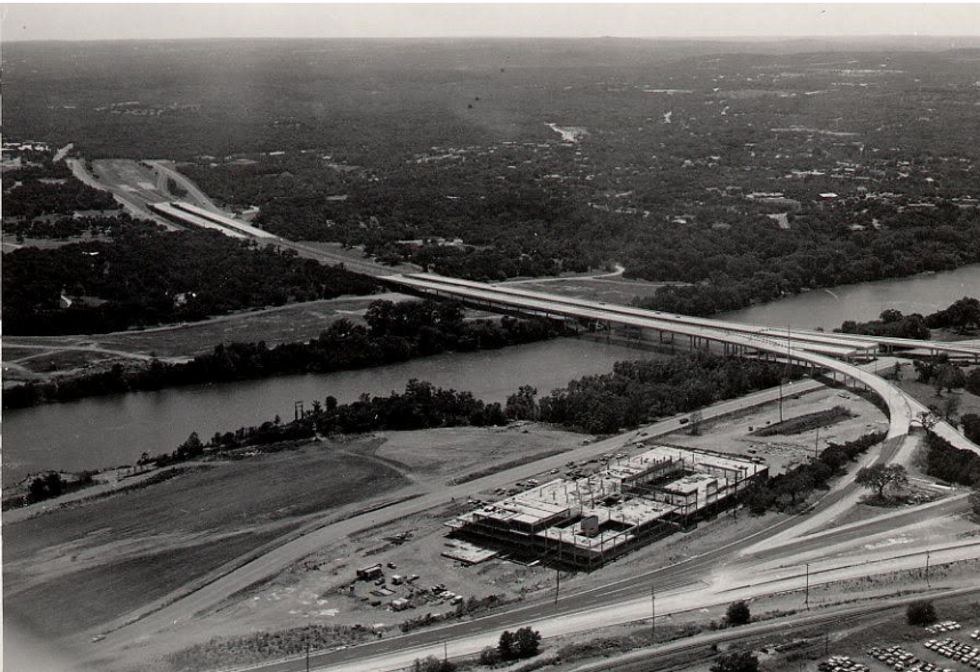 The Town Lake Bridge was one of eight available bridges in Austin at the time of construction. (Hensel Phelps)
Since then, it's headed several projects, including:
The Pennybacker (360) Bridge: After the Town Lake Bridge success, the company set out to build the world's second cable-supported bridge. Newcomers and native Austinites alike take to the nearby 360 Bridge Overlook Trail to see sunset views of the cliffside, copper-colored landmark.
Dell Diamond Baseball Stadium: Since it opened in 2000, the Round Rock Express, the metro's Triple-A- Minor League baseball team, has held countless games at this 85-acre, 11,000+ capacity stadium.
Samsung Fab 2 Chip Fabrication Facility: When Hensel Phelps helped Samsung with its second semiconductor project in the area in 2007, the grand opening ceremony was commemorated with the University of Texas Longhorn Band, UT Cheerleaders, pop singer LeAnn Rimes and a bald eagle to boot.
Austin Central Public Library: With six floors, a rooftop garden and plenty of window views of downtown, Austin's Central Library project quickly became a central hub for the city when it opened in 2017.
Darrell K. Royal-Memorial Stadium: The company has had a hand in all major expansions of the Texas Longhorns' longtime football stadium.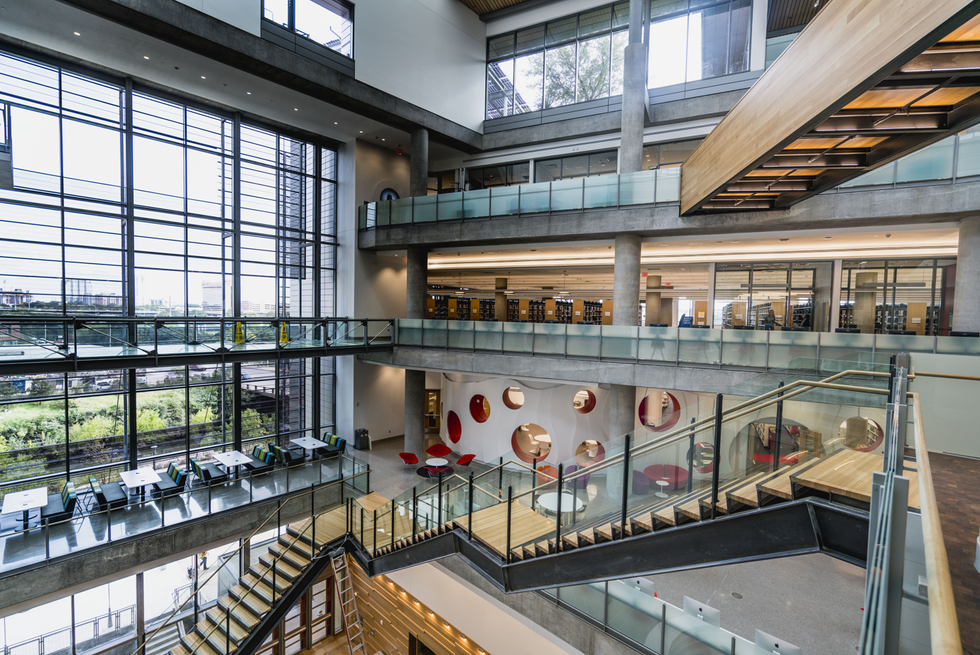 Austin's new Central Public Library first opened in 2017. (Hensel Phelps)
Through dozens of projects dotted throughout the region, Hensel Phelps' Southwest district manager and Vice President Brad Winans said the company's focus has always been the public sector.
"That's where we think we support and develop the city, from truly grassroots, truly local support and involvement in the community," Winans said. "Our job is to develop things that truly support the city, not specific to one business."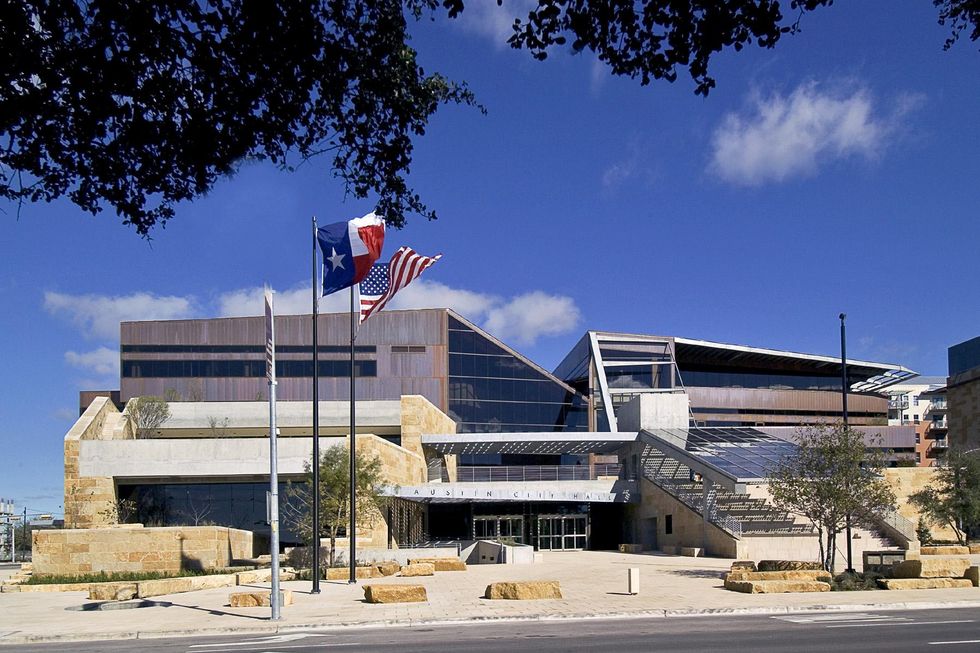 Austin's City Hall was constructed with native Texas limestone and built with sustainability in mind. (Hensel Phelps)
A University of Texas graduate and 30-year employee, Winans said that the company's 2004 City Hall project felt most impactful to the community. The building, built from both native limestone and recycled materials, embraced sustainability and high-tech qualities, including solar panels in its garage, while maintaining a classic Texan identity.
"It's a very hard industry to be a part of, but it's also very rewarding," Winans said. "For me, City Hall means a lot because the back in the day, we called it 'The Jewel,' and so it's great to be part of that."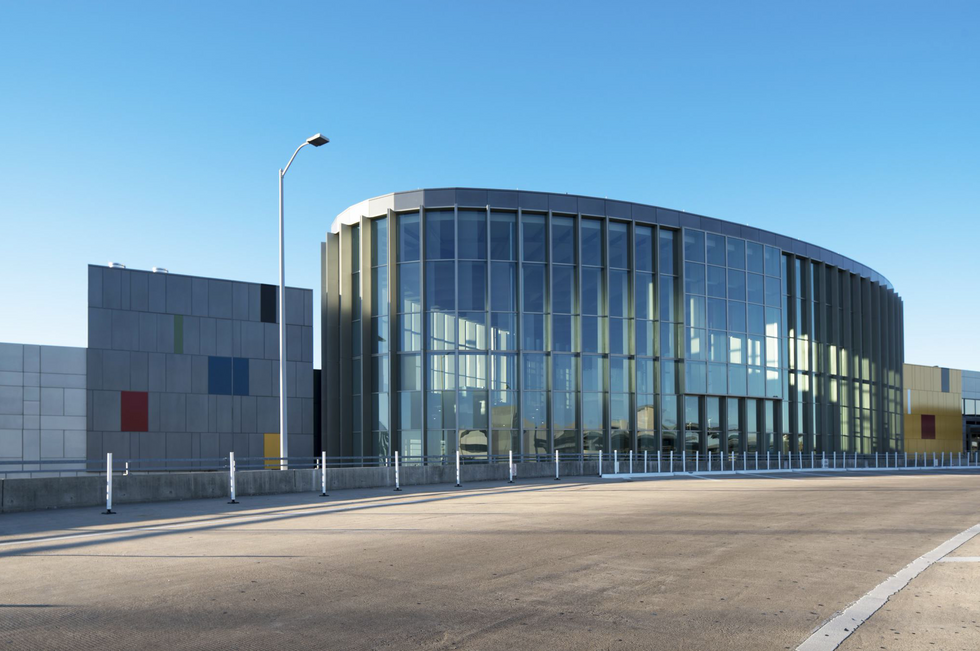 The company has constructed at Austin-Bergstrom International Airport in the past and will continue to help expand the airport. (Hensel Phelps)
With 50 years under its belt, Winans said the company will continue to work on the "endless" development opportunities coming to the city, from expansion of the rapidly-growing Austin-Bergstrom International Airport to projects in the tech sector.
"Everybody seems to want to come to Austin," Winans said. "It'd be nice if things did kind of spread out a little bit, but right now there's still a very eager push to develop in and around Central Texas and I think (Hensel Phelps) will be a major part of that."