Get connected with our daily update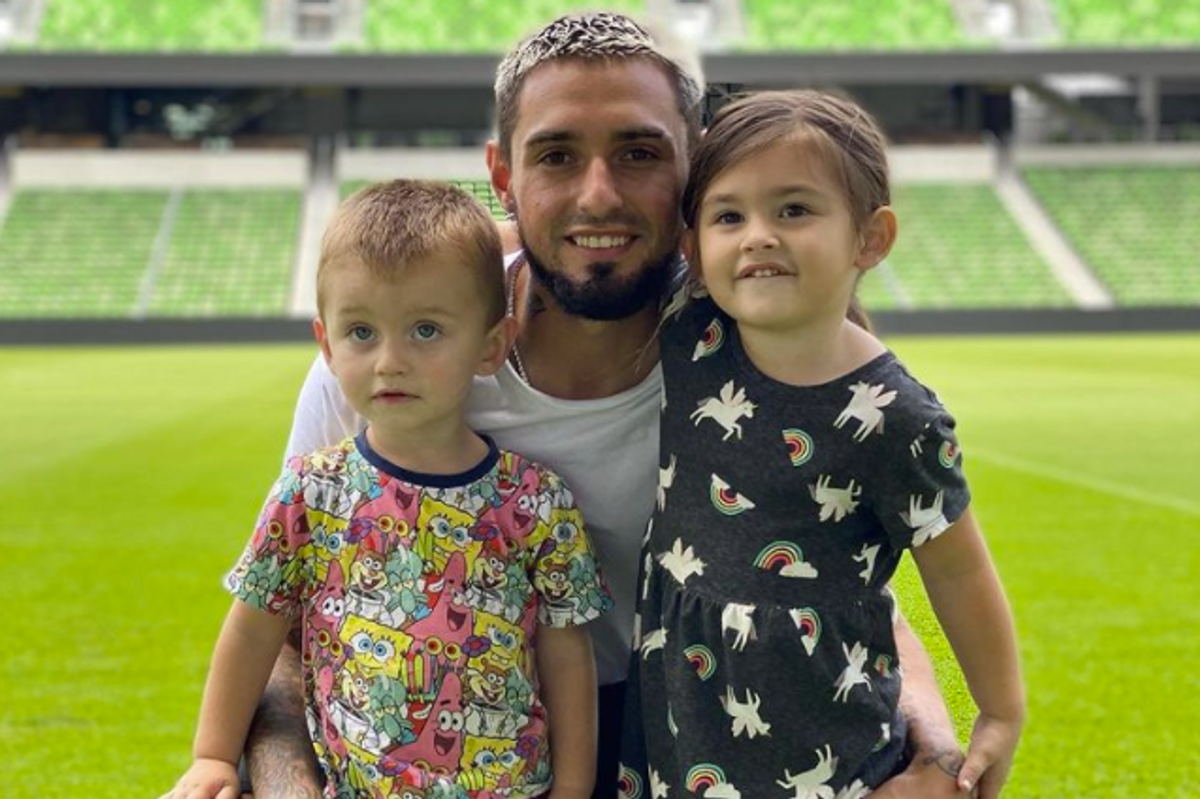 Austin FC's roster is stocked with guys in all different stages of life, but nearly all stick to a similar mantra: "family comes first (and) soccer comes second." For nine Austin FC athletes, that means balancing hours of grueling work with fatherhood off the pitch.
---
That lifestyle became apparent when Matt Besler, the club's starting defender and one of the best center backs in MLS history, stayed home for Austin's second-ever match to witness the birth of his son Miller. Besler had already missed the birth of his first daughter and wasn't going to miss one again.
"It's in God's hands of when the baby's going to come, and you do your best to plan as much as possible, but in the end, it usually never works out that way," Besler said. "We just felt like it was better for me to just stay back and not travel because you don't want to regret missing that."
Besler's wife, Amanda, and two daughters joined him on his journey to Austin after 12 years with Sporting Kansas City. Balancing family and soccer isn't too bad, Besler said, and neither aspect of his life has suffered from the other. Still, he admits there isn't much time for Netflix binging or picking up hobbies.
"I feel like I've been able to balance those two things really well... but it really is just balancing my family and soccer," Besler said. "That's about all I have time for, but... I would rather have it this way than the other way where you feel like you're getting pulled in like a million different directions."
Besler's children haven't quite wrapped their head around their dad being a professional football player—he currently has them convinced he's an aspiring magician—but they do share a post-game ritual: playing Operation on Dad.
"They like to be the doctor (and) inspect all my bruises and scratches from the game," Besler said. "So they each have their medical kits and they do a physical exam on me, and they're always worried about daddy getting hurt or kicked. So that's probably as far as we get in terms of the soccer fandom."
While adjusting to Austin has been difficult—namely, the sweltering Texas summer heat—Besler said his family has adjusted with the help of an at-home swimming pool and the city's overwhelming support.
Fellow central defender Julio Cascante feels the same way. Cascante and his wife, Jessica, had their hands full when they moved to Austin from Portland with their then-four-month-old son Anto. Pair that with Austin FC's stagnant record, which has garnered plenty of criticism, and life on the Verde pitch can be pretty stressful.
Cascante said he's able to leave the pressures of the job thanks to his role as a husband and father.
"You get home and you see your baby, I think that's that's what gives you that relief," Cascante said. "He wants to be with you as soon as you get off, and so you forget about all the bad things that happened to you today (because) they only think about you as a father."
For Diego Fagundez, seeing pictures of his children with him on the pitch reminds him why he plays.
"It's something that I'll never forget, and I hope that they'll never forget, and they can tell their kids someday," Fagundez said. "That's why I do it. I might be having a bad day, but at the end of the day, they still bring my smile... It's the best feeling in the world."
Having built-in fans has its benefits. Fagundez's three-year-old daughter, Maria, has already been seen shouting his name in the supporter's section, and he hopes one day she'll be on the podium with fan band La Murga's "capos," or chant leaders.
"They're my number one fans," Fagundez said. "In that video of my daughter in the south end with all the fans, she's throwing her arms and singing and yelling. That's amazing to me."
Fagundez, whose father played professionally too, hopes to create the same memories he enjoyed as a kid for his own children. Fagundez, Besler and Cascante all hope to see their kids play soccer one day, but more importantly, they hope to pass on key aspects of the sport—passion, kindness, dedication and sacrifice.
While adjusting to a new city with a young family has been difficult for all, they're thankful for all the support from Austin fans that help the Texas capital feel like home. Fagundez has become great friends with members of Los Verdes, and some have even helped him watch his kids as he goes to training.
"Austin's amazing," Fagundez said. "From the first day they got here, the fan base just helped me so much. If I needed something, they would be the first ones there. It's like one big, happy family."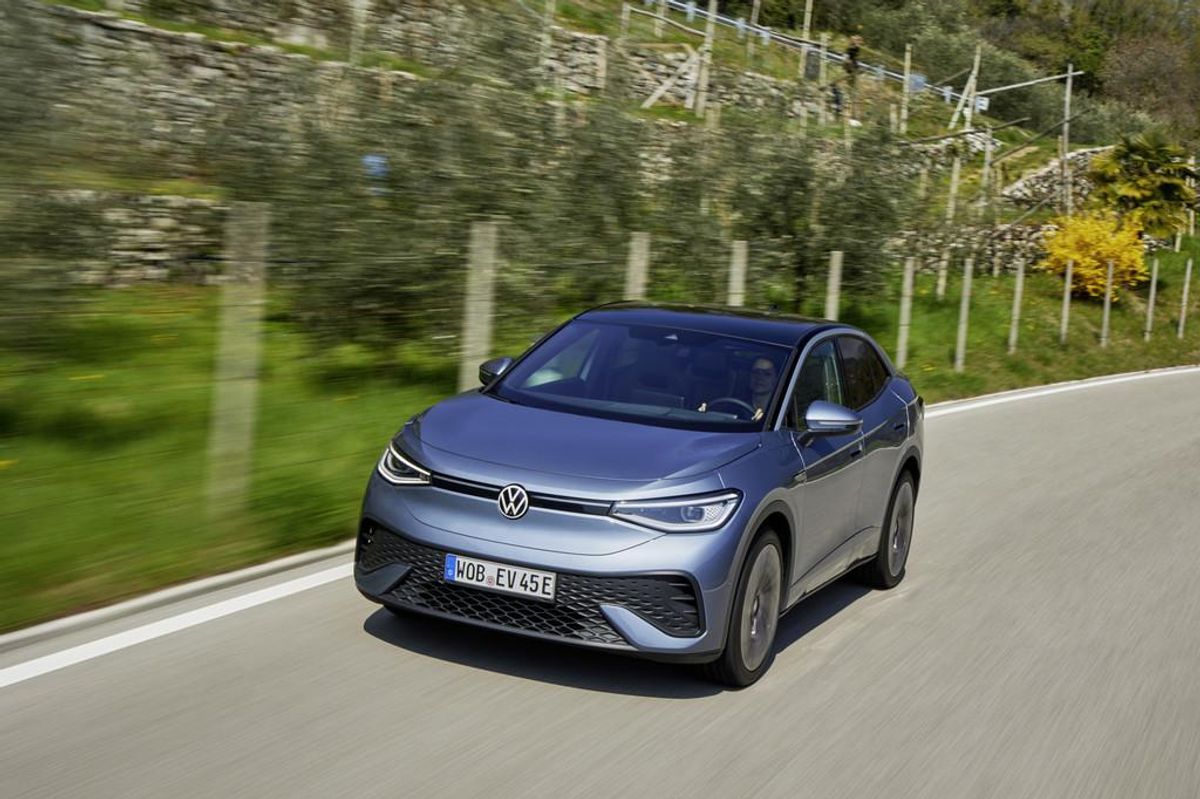 Whether you're making the switch out of a gas-powered car or thinking of adding another EV into the mix, tax credits could go away for your desired car.
The climate-health-tax package could become law soon. And while Democrats had aimed to expand consumer tax credits for battery-powered vehicles Sen. Joe Manchin called for some supply chain requirements in order to go along with the broader bill.
The Alliance for Automotive Innovation estimates that'll cut vehicles eligible for the credits from 72 to 25. Brands eligible for a tax credit include BMW, Ford and Rivian. As Electrek reports, sales can push manufacturers over the predetermined threshold of qualified sales, and Tesla is part of that group.
For some EV owners, however, this incentive wasn't an influence on their decision anyway.
Anuarbek Imanbaev, VP of the Tesla Owners Club Austin, said the credit played very little role in his decision to get a Tesla.
He views his first Tesla as a more luxurious type of purchase that's a different approach than what other car shoppers have.
"That's a different segment," Imanbaev said. "I think in that segment, it was nice to have, but it wasn't anything that affected whether I would buy the vehicle or not."
Still, Imanbaev thinks for those shopping for vehicles up to about $65,000, the tax credit could increase demand.
Reginald Collins, a sales professional at Onion Creek Volkswagen, has talked to the clients who weigh cost more when buying a vehicle and he said the tax credit is a "huge deal."
"On top of the fact that you're not paying for any gas. And you're saving Earth, it's not a combustion vehicle," Collins said, referring to Volkswagen's ID.4 that people can buy with a $7,500 tax credit.
What's its appeal over a Tesla or other electric vehicles?
"Just the flexibility of it, it's much less expensive," Collins said.
And while EVs require some wait—Collins estimates the ID.4 taking about 8 to 10 months— he also said that the plant in Chattanooga, Tennessee is making for faster production.
"If you need parts, you can order them from the states instead of ordering them in Germany," Collins said. "So if you have customer issues they can get parts quicker."
So if you're trying to get a deal on an EV, you may need to act quickly. The Senate sent the plan, known as the Inflation Reduction Act, to the House earlier this week meaning it could be headed to President Biden's desk soon.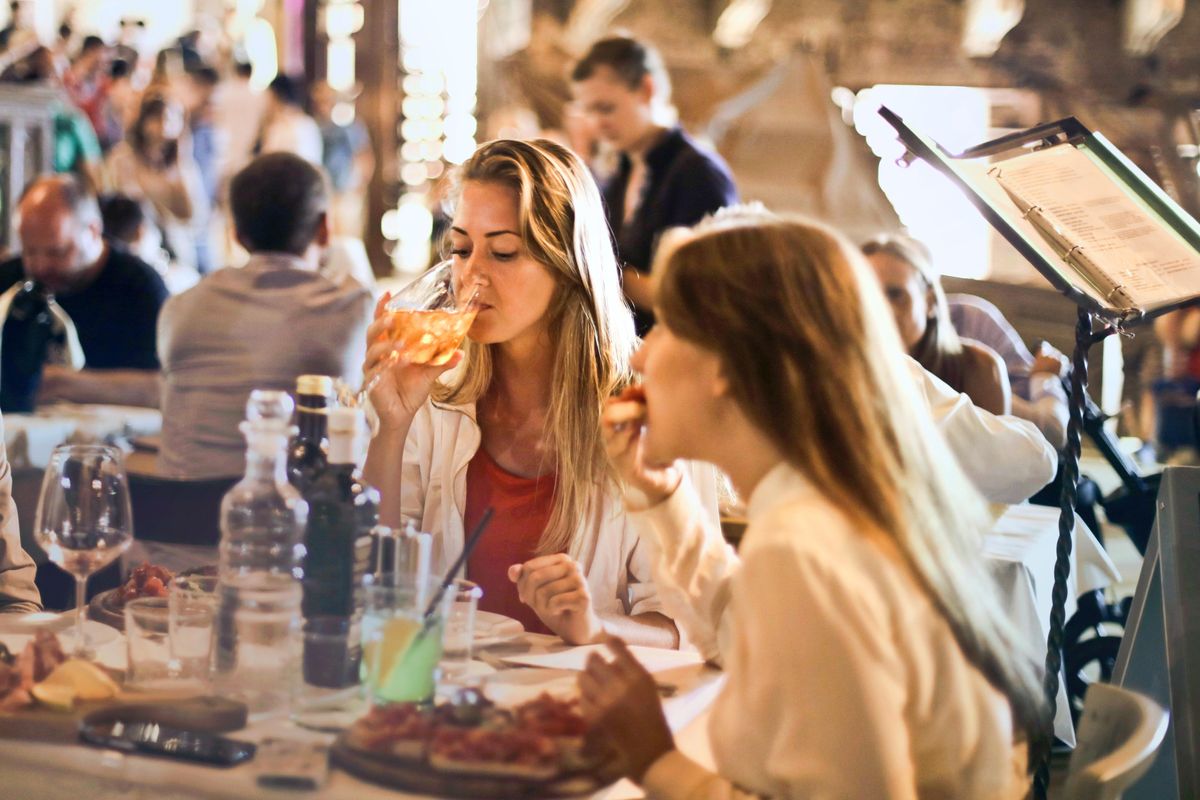 A chain of plant-based restaurants and wellness centers is getting its start in Austin.
Following time in executive-level positions with Austin-started Whole Foods Market, Betsy Foster, former senior vice president, retiring co-founder and CEO John Mackey and former Whole Foods co-CEO Walter Robb are onto their next project: a startup called Healthy America LLC.
The venture raised $31 million from investors earlier this year to create a national network of wellness centers and vegetarian restaurants.
Bloomberg reported on a now-closed job posting for Healthy America, which described it as "an evidence-based lifestyle company, leading the convergence of culinary, healthcare, and wellness."
The posting mentions an aim to "meaningfully transform the health and wellbeing of individuals." Aside from food, educational, fitness and spa services may also be offered.
Incorporated in 2020, Healthy America seems to be at an office near 38th Street and Lamar Boulevard, the
Austin Business Journal
reports.