Get connected with our daily update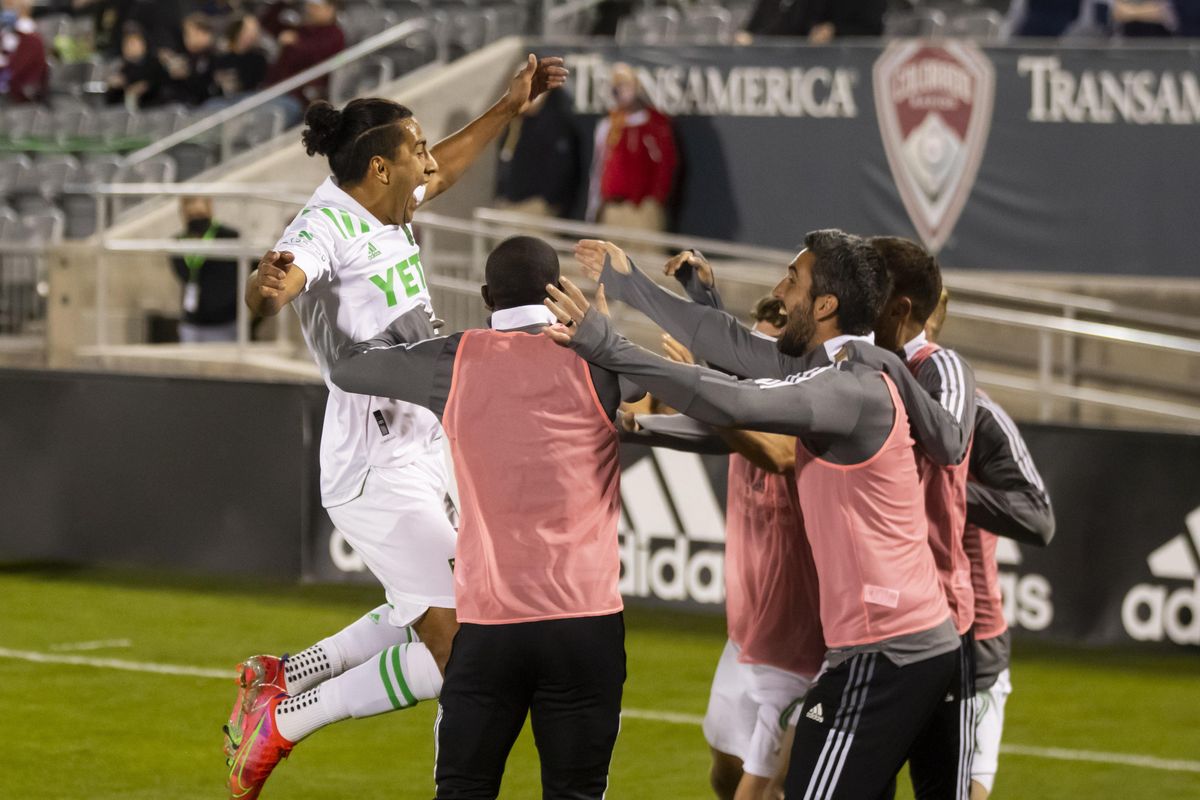 What did Josh Wolff say at halftime?
Whatever changes the Austin FC head coach made, it worked: Austin FC transformed a stumbling first half into an adrenaline-fueled 3-1 victory for their first-ever MLS win against the Colorado Rapids on Saturday night.
---
While Austin FC fans, many of whom were in Denver to see the match first-hand, were hoping for the club's first goal, they weren't expecting the explosive 10-minute stretch that saw Diego Fagundez make history and Cecilio Dominguez get a chance at a hat trick.
After a flat first half, it was Fagundez who realized the club's first-ever goal as he snuck one in behind Rapids GK William Yarborough to hit the bottom left corner. Newbie Daniel Pereira, who shone in his second professional appearance, brought an impressive drive up the pitch to log the club's first assist.
Before anyone could catch their breath, Dominguez showed the crowd why he wears the No. 10 jersey as he joined Fagundez with the game-winning goal. Dominguez confidently knocked one in in the 67th minute of play, sprinting off the pitch and jumping into the arms of his teammates on the bench. The club had secured its first lead in its short history. For once, La Murga's instruments were silent as they too joined into the celebratory roar.

Wolff said that Dominguez was a driving factor in the club's momentous win.
"I think that energy became contagious around the field," Wolff said. "And most of that was driven by Cecilio, he came in and really gave a good impact to kick off the second half and that bled into everything."
But one goal wasn't enough for Dominguez, who returned once again to the opposite corner to drive in another for the team four minutes later. He may have upped the score to 3-1, but more importantly, Dominguez and Fagundez had hit the gas and let the Rapids know that they weren't letting up.
The final whistle blew, and Austin FC took their first victory 3-1.
Wolff said it was satisfying to see the club reach their full potential.
"Once we had a bit of momentum, I think it was clear as to as to what we were capable of doing," Wolff said. "And a lot of credit goes to the players, they worked their butts off and got everything they deserve."
The #denVERDE crew may be leaving the Dick's Sporting Goods Stadium with smiles on their faces tonight, but it didn't seem like the match would go the Verde way in the first half.
In a last-minute lineup change, Austin FC's DP Tomas Pochettino was very suddenly benched due to a request by the MLS, with the league citing issues in registration as the reason for their request.
Defender Matt Besler, another starter, was out due to the birth of his son, and Rodney Redes was swapped for Jared Stroud as the club switched into a 4-4-2 format.
Despite the mysterious changes, Austin FC appeared to be off to a good start against the Rapids, who were also looking for their first goal of the season.
LB Ben Sweat was helping lead good charges at both wings, sending up crosses that threatened Rapids GK William Yarborough. However, after fending off an attack from forward Michael Barrios, Sweat suffered what appeared to be a knee injury. Twenty-one-year-old Zan Kolmanic took to the pitch and continued where Sweat left off, but his crosses weren't enough to aid a team that was lacking in communication and struggling to make plays in the final third.
Rapids forward Andre Shinyashiki capitalized on the club's discomfort and sent in a signature set piece to make Colorado's first goal of the season in the 36th minute of play.
Austin FC was unable to answer or even get a shot on target until the 45th minute of play, when Pereira made an attempt that gave the club just enough hope to formulate a rallying cry at halftime.
Three goals later, Austin FC left their second-ever match with a win—and the attention of the entire MLS. But the club still needs to work on cohesion and consistent attacks before its members can let in a collective sigh of relief.
"It's a momentous occasion for the city and for this organization," Wolff said. "Moments of the game were up and down, but they grinded. A lot of good feelings right now. A lot of firsts and we'll continue those throughout the year."
Now, it's time for celebration, but the club will need to keep that energy as they plan for another road match against Minnesota FC on Saturday, May 1.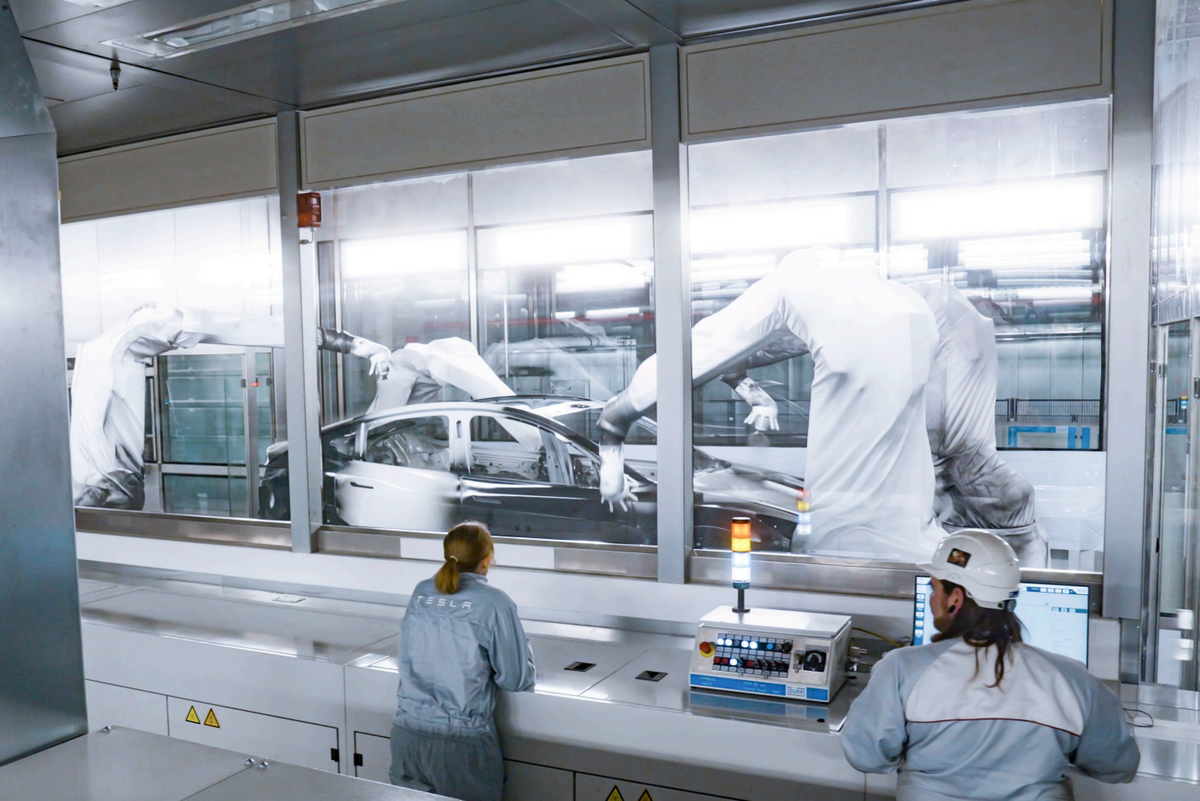 Someday, electric vehicles could go distances fit for road trips across Texas.
Researchers at the University of Texas at Austin, who have previously made strides in the lithium-ion battery industry, have developed a new electrode for such batteries that could draw greater power and allow faster charging.
So far, the research has looked at just a single type of battery electrode and is in its early stages. But it offers exciting potential as some buyers consider driving range an important factor when making the switch to an EV or picking one.
Tesla's Model Y being produced out of Giga Texas, for example, offers an estimated 330-mile range, which is lower than what many have become accustomed to in gas-powered vehicles.
So UT professor Guihua Yu, along with other researchers, had their findings on battery electrodes published in the Proceedings of the National Academy of Sciences.
"The unprecedented growth of electric vehicles during the past decade has played an indispensable role in paving the way for a carbon-neutral future," the researchers write.
That's why it's key to address a hitch with next-generation batteries, where restacking material can cause "significant bottlenecks" in charge transport, Yu says. Consequently, it can be difficult to achieve high energy and fast charging.
To tackle the sluggish reactions of electrodes, the team used thin two-dimensional materials as the building blocks and stacked them to create thickness. Then, they used a magnetic field to manipulate their orientations and put the materials in vertical alignment. In doing so, researchers essentially made a fast lane for ions to travel through the electrode.
They compared their results to a commercial electrode and a horizontally arranged one for experimental control purposes. In that comparison, they recharged the vertical thick electrode to 50% energy level in 30 minutes. The horizontal electrode took 2 hours and 30 minutes.
Zhengyu Ju, a graduate student in Yu's research group who is leading this project, said the team's electrode shows superior electrochemical performance.
In part, that's "thanks to the unique architecture we designed," Ju said. It ultimately allowed for high mechanical strength, high electrical conductivity and facilitated lithium-ion transport.
Going forward, the team aims to generalize their methodology of vertically organized electrode layers to apply it to different types of electrodes using other materials. They imagine if this technique becomes more widely adopted in industry, it may create future fast-charging, high-energy batteries to power EVs.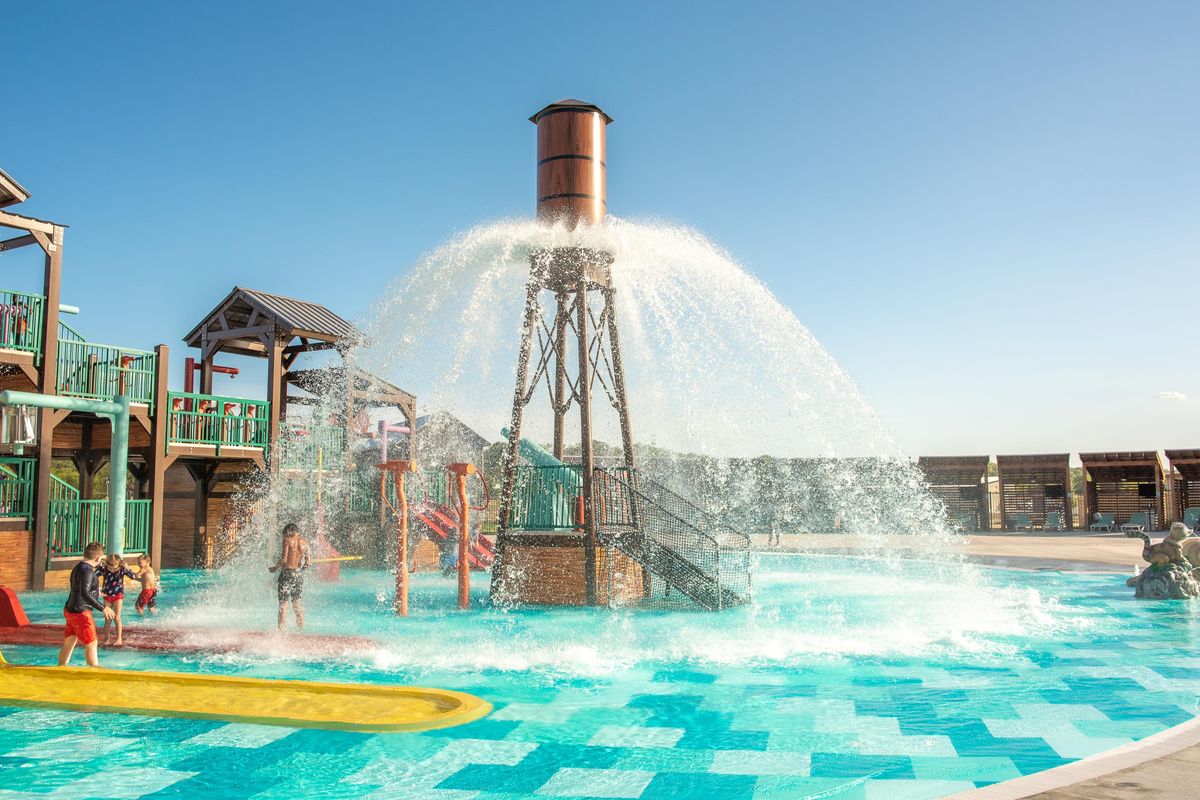 Camp Fimfo Waco
Camp Fimfo Waco, a brand new camping resort, is kicking off football and fall camping season in style! With top-notch amenities, premium accommodations, and 10 weekends of fall fun, there's no better place to have a fall camping getaway, especially if you're a Baylor football fan!
Fall promises to be a one-of-a-kind camping experience. From Sept. 16 to Nov. 24, weekends will be packed with fall-themed activities, including special Halloween weekends in October. Campers can enjoy activities like fall crafts, campground trick-or-treating, costume contests, site decorating, outdoor movie nights, and more!