Get connected with our daily update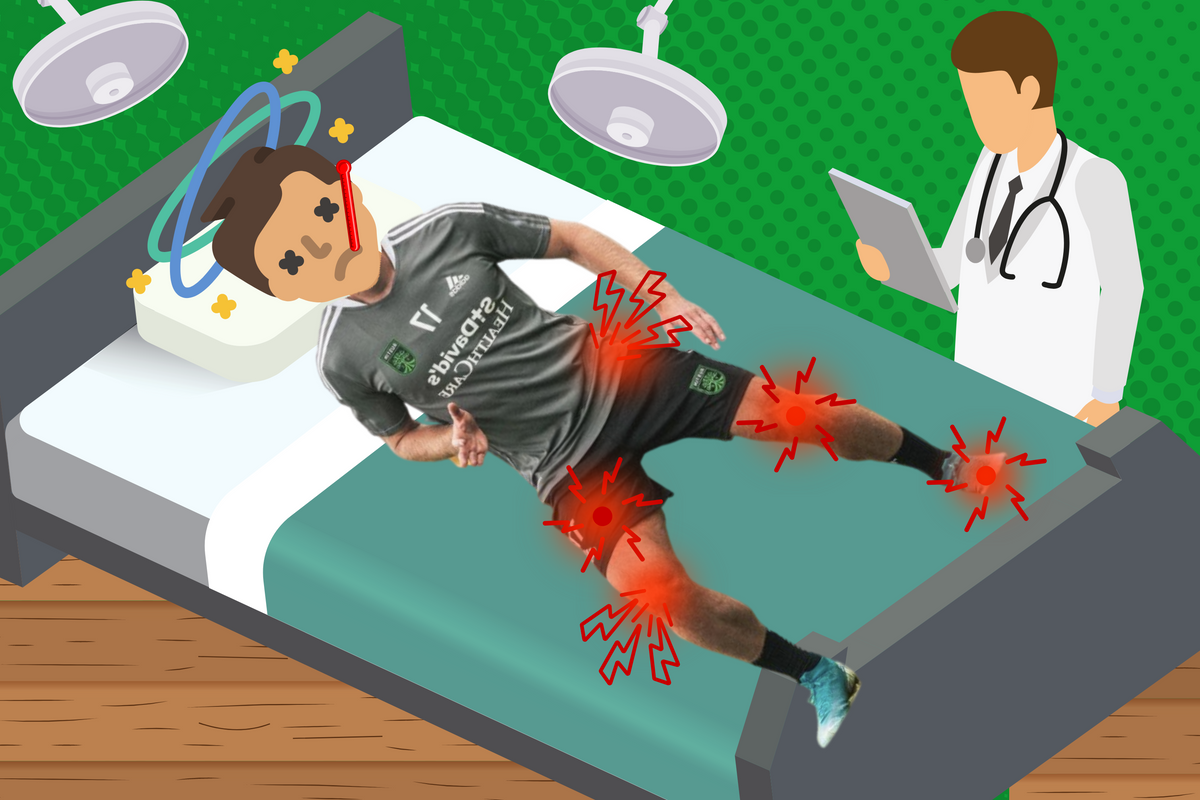 Austin FC has been through the ringer for their first season: a seven-week stretch on the road to kick off, one goal in seven games, and a slew of injuries that left half of the club's starters off the pitch at one point.
---
Here's a quick look at who's on, who's off and who's been injured on the Austin FC roster to date.

Jon Gallagher, forward: unknown foot injury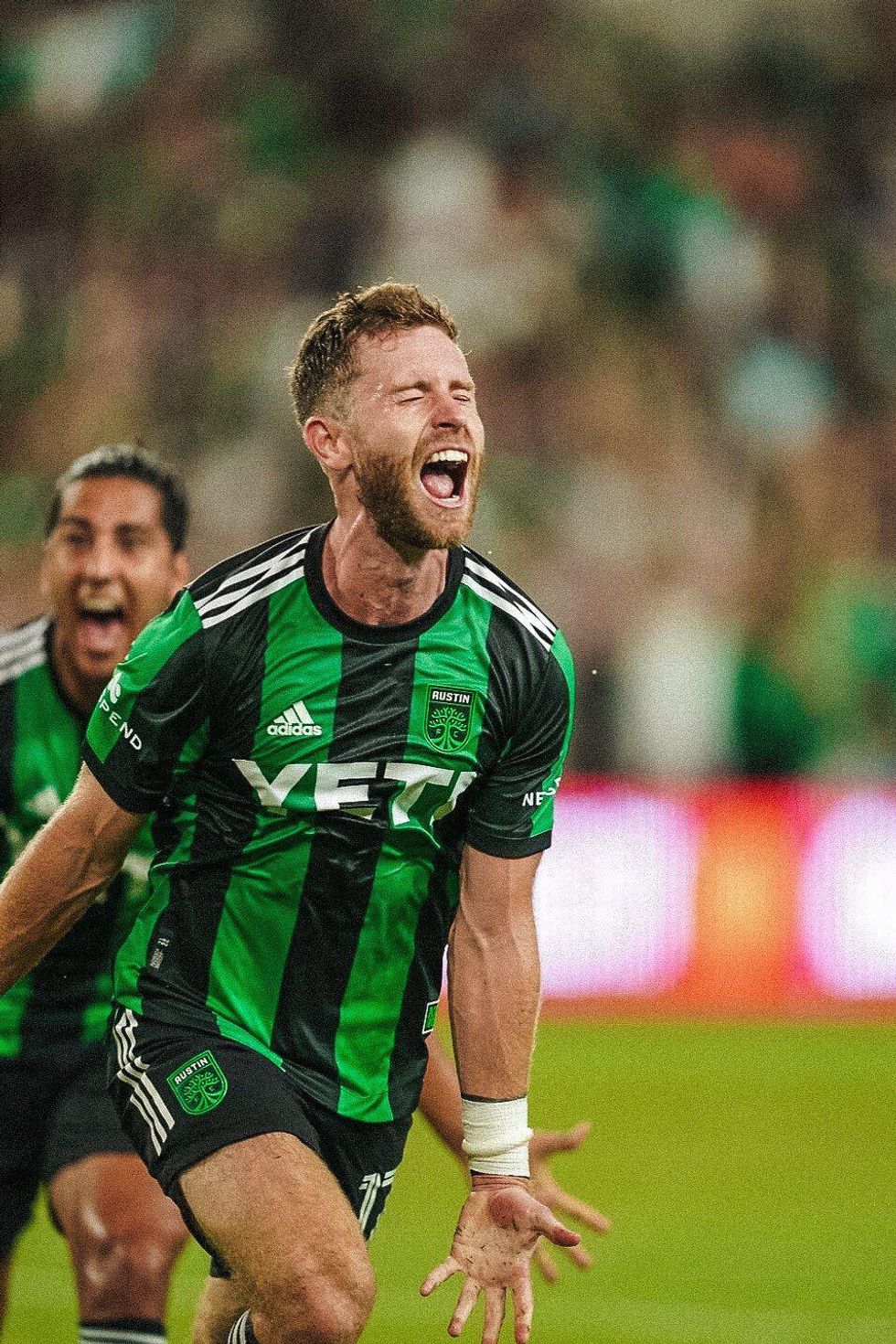 The same foot that kicked in Austin FC's first home goal could keep forward Jon Gallagher out of the next few practices or matches.
Gallagher said he downed some Ibuprofen just before he scored the first goal at Q2 Stadium. By the end of the first half, Gallagher said he was "pretty useless," and he was seen on crutches around halftime, though he was walking regularly as time went on.
Gallagher said he's unsure on the verdict of the injury.
"I don't know the extent of it. Hopefully it's not too bad," Gallagher said after the match. "Mentally, it's a bittersweet night because I don't know how bad it is."
Danny Hoesen, striker: out indefinitely on hip injury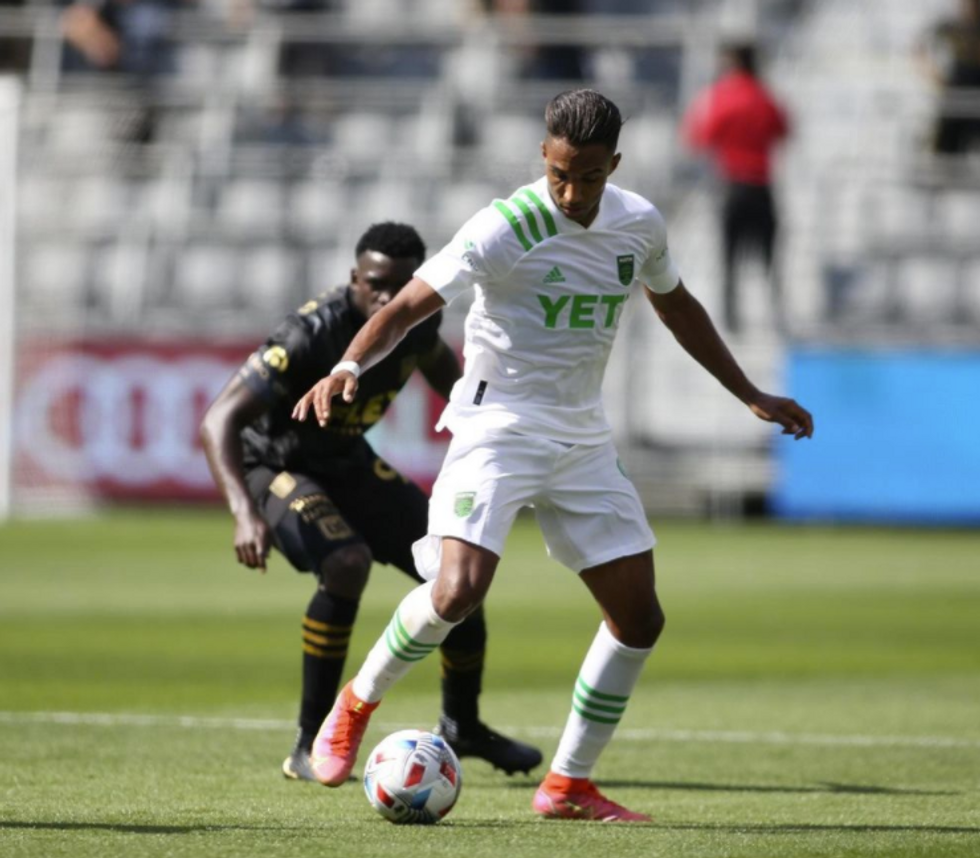 Hoesen has been out for several matches in a row but may recover by the end of the season. (Danny Hoesen/Instagram)
Fans were dismayed when Head Coach Josh Wolff announced that Hoesen, who had been the offensive frontman at the beginning of the season, would be out for the season on a hip injury.
Luckily, Sporting Director Claudio Reyna clarified a day later and said Hoesen is progressing well after surgery and could be back sooner. "We're still hopeful that he could recover in time for the later games in the year," Reyna said.
The club has made a few moves to help out the striker position, though Reyna said they were looking to sign new forwards during the summer transfer window regardless. The club signed 21-year-old Moussa Djitté from Grenoble in the French Ligue 2 on Monday, and Reyna said their third Designated Player slot is still open.
Nick Lima, right back: pulled hamstring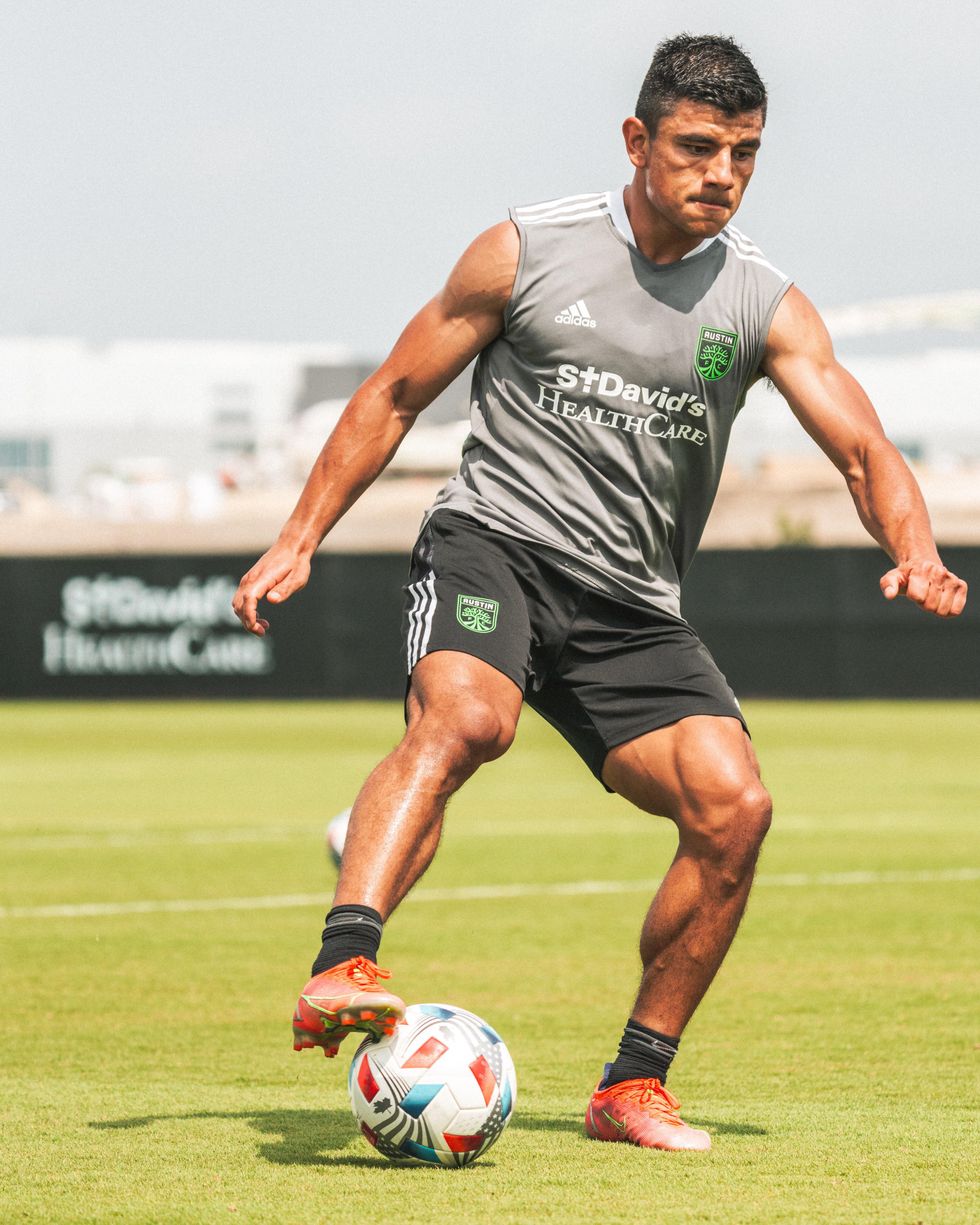 Nick Lima is out indefinitely after pulling a hamstring against Minnesota United. (Austin FC/Twitter)
Nick Lima was the last of a string of last-minute injuries that saw three starters—Lima, Captain Alex Ring and center back Matt Besler—out in a 2-0 loss against Minnesota United on June 23.
While Ring (right ankle) and Besler (right foot) recovered just in time to help shut out the Columbus Crew on Sunday, Wolff said Lima will be out "for a little while" as his pulled hamstring heals.
In his stead is Hector Jimenez, who Wolff said is the only true right back they have left in a press conference after the Minnesota match. Jimenez, who suffered an injury himself in his first start of the season in May, has helped the club to their second shutout at Q2.
Aaron Schoenfield, forward: left knee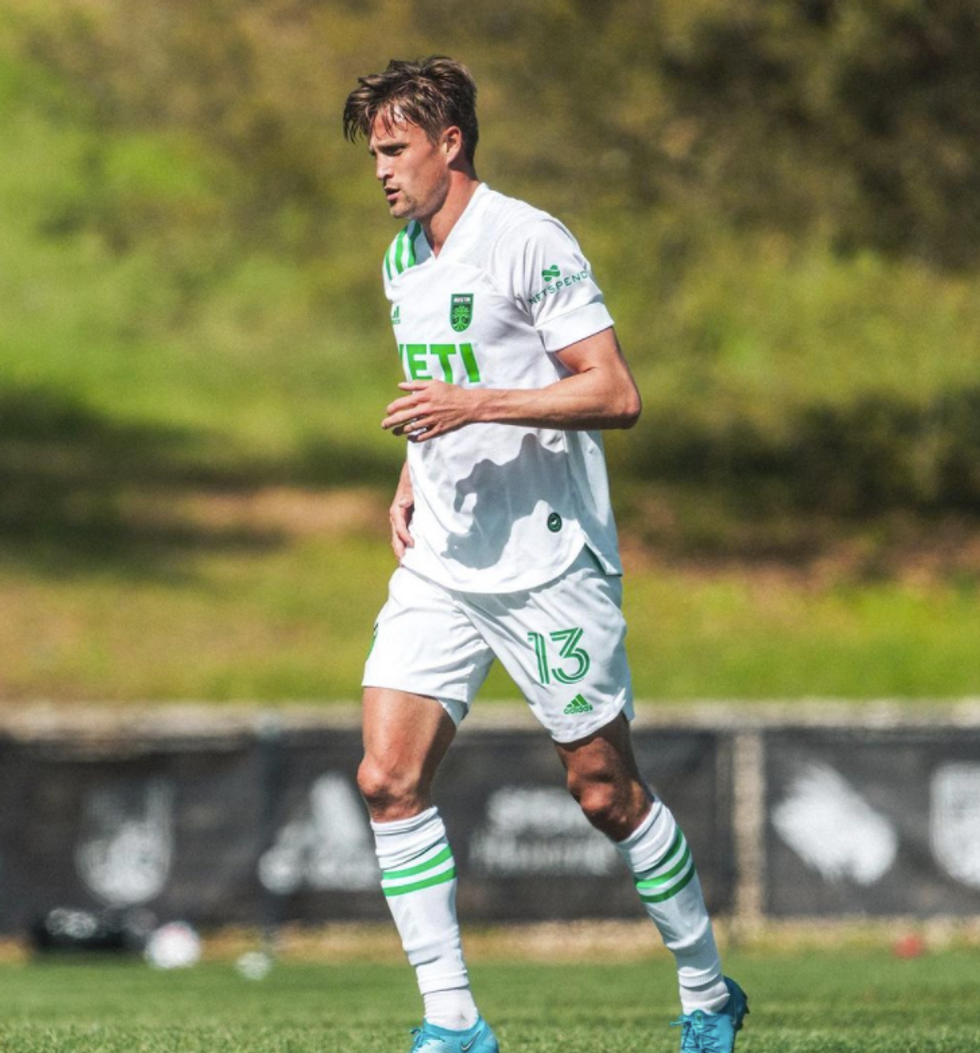 Aaron Schoenfield has yet to debut with the club due to injuries. (Aaron Schoenfield/Instagram)
Aaron Schoenfield, another scoring option for the club has yet to make his debut with Austin FC after a "setback" with his left knee. Wolff said that "it'll still be a good ways" before Schoenfield can hit the pitch for the first time, furthering a need for new signees up top.
Ulises Segura, midfielder: left knee
#GirlDad

💚🖤 @USeguraCRpic.twitter.com/WWB4wOB8ha

— Austin FC (@AustinFC) June 28, 2021
Segura's debut has yet to be determined this season as well after the midfielder underwent knee surgery near the start of the season. Both he and Schoenfield have been out for the entire season to date on left knee injuries.
Ben Sweat, left back: ACL tear
Ben Sweat is now back on a daily basis at @StDavidsPC doing exercises on his surgically repaired knee. pic.twitter.com/ldSAUkBs2L

— Eric Goodman (@Goodman) June 29, 2021
Starting left back Ben Sweat suffered one of the first matchday injuries with the club, and the verdict was an athlete's worst nightmare. With an ACL tear, Sweat is looking at a long path to recovery, though he's already undergone surgery and has been spotted doing exercises on his injured knee.
Sweat's injury propelled new signee Žan Kolmanič into the starting XI just after flying in from his former team NK Maribor in Slovenia. Wolff has praised the 21-year-old Kolmanič for his fitness and eagerness on the ball, but Sweat will still be welcomed with open arms the next time he hits the pitch.
While a five-man injury list may not be ideal, Austin has seen some quick recoveries so far: Besler and Ring are back in tip-top shape, No. 1 SuperDraft pick Daniel Pereira has returned after a stint on the bench, Jhohan Romana is once again available at center back, and Rodney Redes, who suffered a "ding" to his knee, has seemingly fully recovered.
The club will need all hands on deck as they attempt to combat the scoreless "curse" (we're the only ones calling it that) at Q2 Stadium.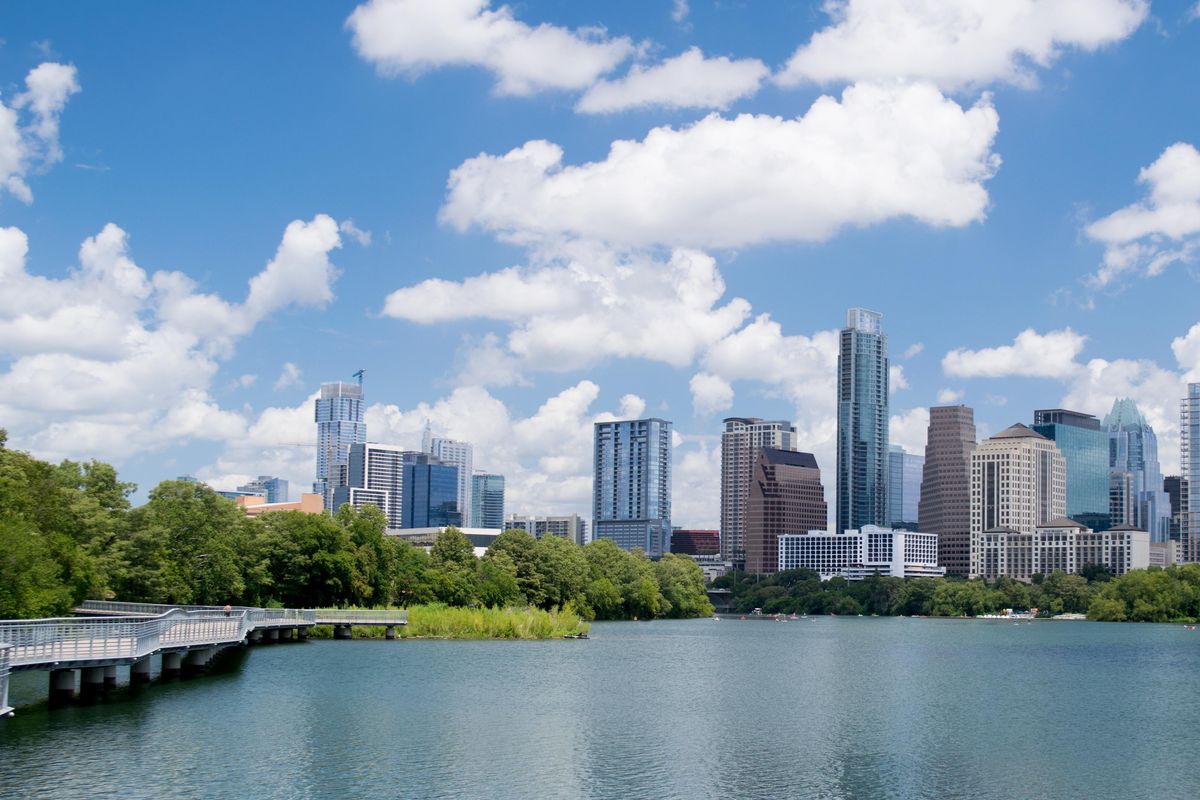 Days after Memorial Day, it officially feels like summer in Austin with a Heat Advisory Monday and a slew of 100+ degree weather on track for the week.
Triple-digit temperatures are expected in Central Texas for at least seven days straight, with near-record temperatures expected Tuesday, Friday and Saturday, according to the National Weather Service.

Increasing clouds tonight for most of the eastern part of south central Texas with lows in the 70s. For the rest of the week, the story is dry and heat weather conditions with highs in the upper 90s up to 107 degrees. #txwxpic.twitter.com/i19NMZDAaT
— NWS Austin/San Antonio (@NWSSanAntonio) June 6, 2022
That near-record heat, coupled with almost nonexistent cloud coverage, could exacerbate a drought that has reached extreme levels. Lake Travis is at its lowest level since 2018.
Austin also just came out of its hottest May in 125 years. Austin-Bergstrom International Airport saw 1.8 inches of rain in May, down from an average of 5.1 inches.
At San Antonio International Airport, only 4.58" of rain has fallen between Jan 1 and June 5. This is their 9th driest start to a year. Some folks are drawing comparisons w/ 2011 in TX. Drought is not as bad/widespread as it was at this time that year, but it'll be a hot summer! pic.twitter.com/Nw9oxsEj3b
— NWS Austin/San Antonio (@NWSSanAntonio) June 6, 2022
Austin still hasn't reached 2011 records, when an extreme drought scorched Austin with 27 straight days of 100+ triple-digit days. Still, the city typically doesn't reach 100 degrees until July 4, and the Climate Prediction Center said that Central Texas will continue to see above average (93.1-93.7 degrees) temperatures through June 19.
When triple-degree heat sets in and heat indexes rise high enough for a Heat Advisory, the National Weather Service recommends that residents limit strenuous activity outside, stay hydrated, stay out of the sun whenever possible and keep children and pets out of unattended vehicles.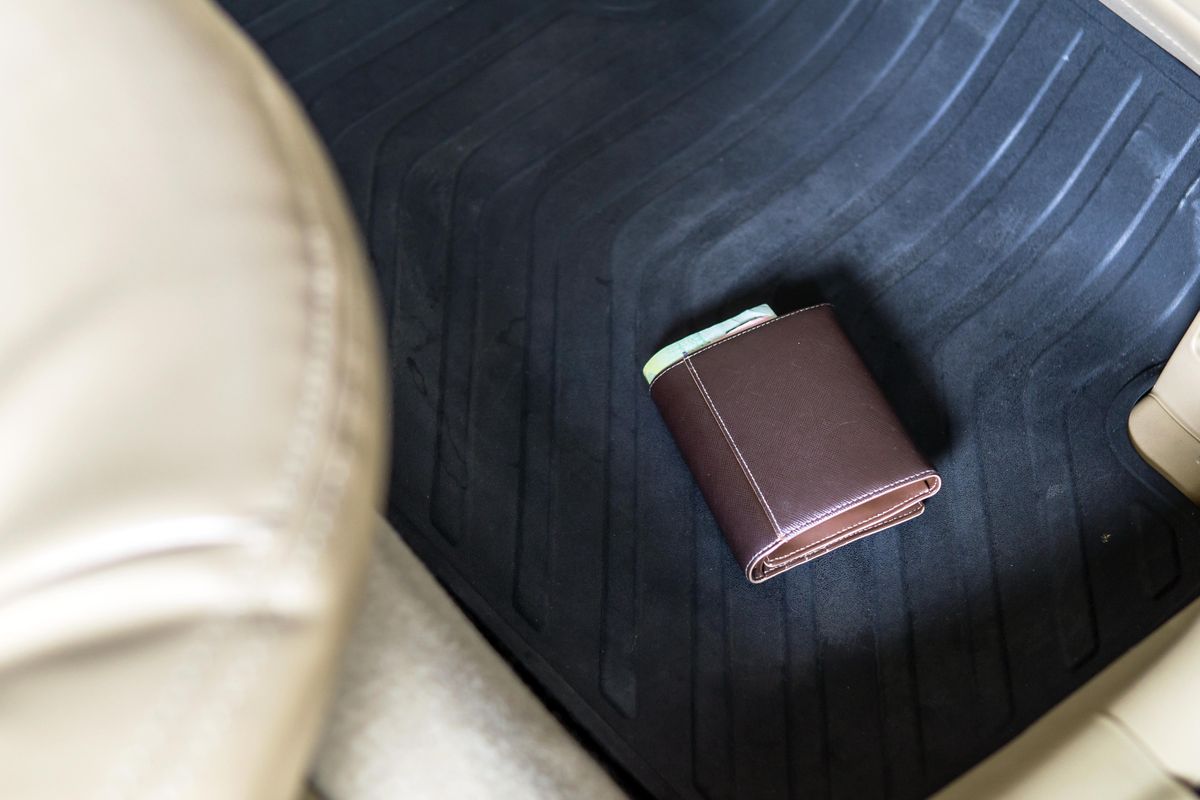 In his three years as an Uber driver in Austin, Salai Ya has seen a range of items left behind in his car: cell phones, wallets, sunglasses and bags.
It's become such a pattern that Ya started reminding riders before they leave to check that they collected all of their belongings. Ya's experience is quite common in Austin, as the city topped the list of the most forgetful cities for the second year in a row on Uber's Lost & Found Index.
But it's not just an Austin trend. Other Texas cities that made the top 10 most forgetful include Houston and Dallas at No. 3 and No. 5, respectfully.
Ya said the people who forget stuff are commonly those who request rides downtown on weekend nights.
"It's the time most people drink, hang out," Ya said.
While Ya said the dark could add to the likelihood of riders leaving items behind, Uber reports 5 p.m. as being the most forgetful time of day.
On weekends, cash, fanny packs, IDs and clothing are the items likely to be left behind.
But there are also some unique items Uber reports people leaving behind including a brown tortoise, a spray tan machine, part of a soft-serve ice cream machine and even an urn with pet ashes and an urn with family member ashes.
If you plan on taking an Uber this Independence Day, make sure you're mindful of your stuff. St. Patrick's Day and July 4 were the most popular two days of the year to leave possessions in the back seat.