Get connected with our daily update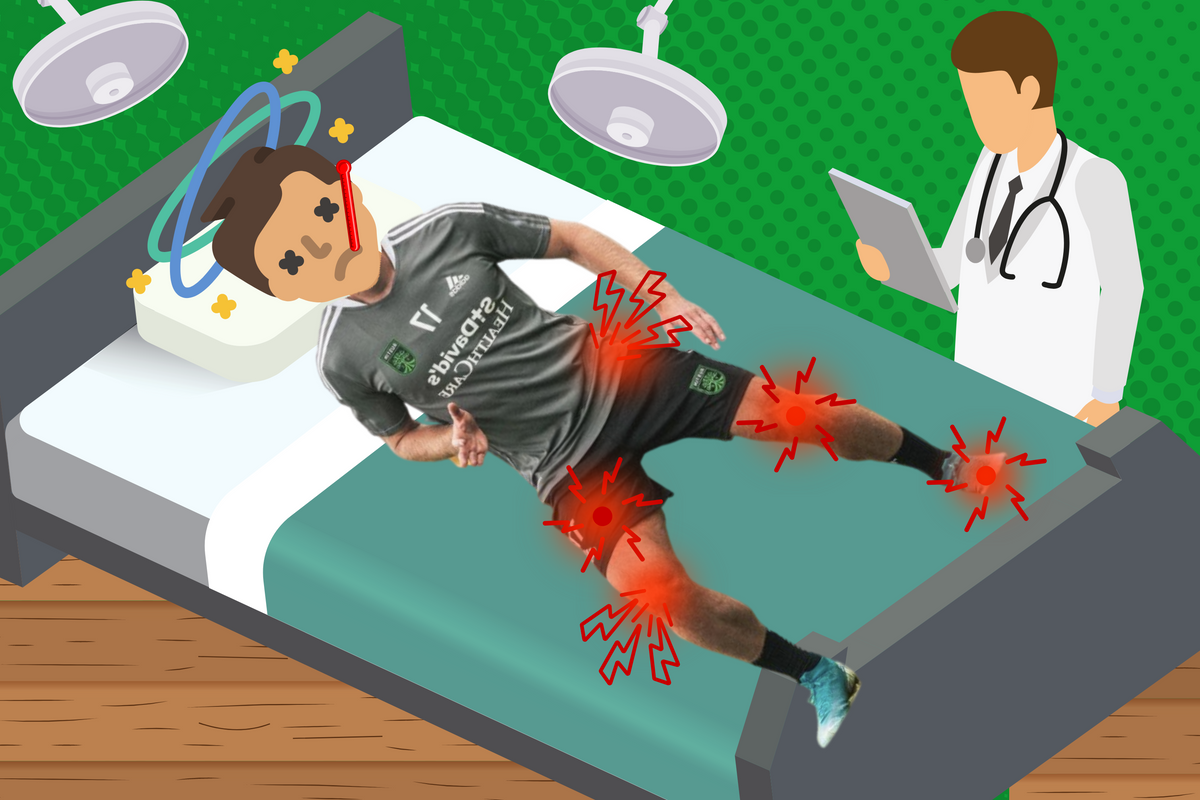 Austin FC has been through the ringer for their first season: a seven-week stretch on the road to kick off, one goal in seven games, and a slew of injuries that left half of the club's starters off the pitch at one point.
---
Here's a quick look at who's on, who's off and who's been injured on the Austin FC roster to date.

Jon Gallagher, forward: unknown foot injury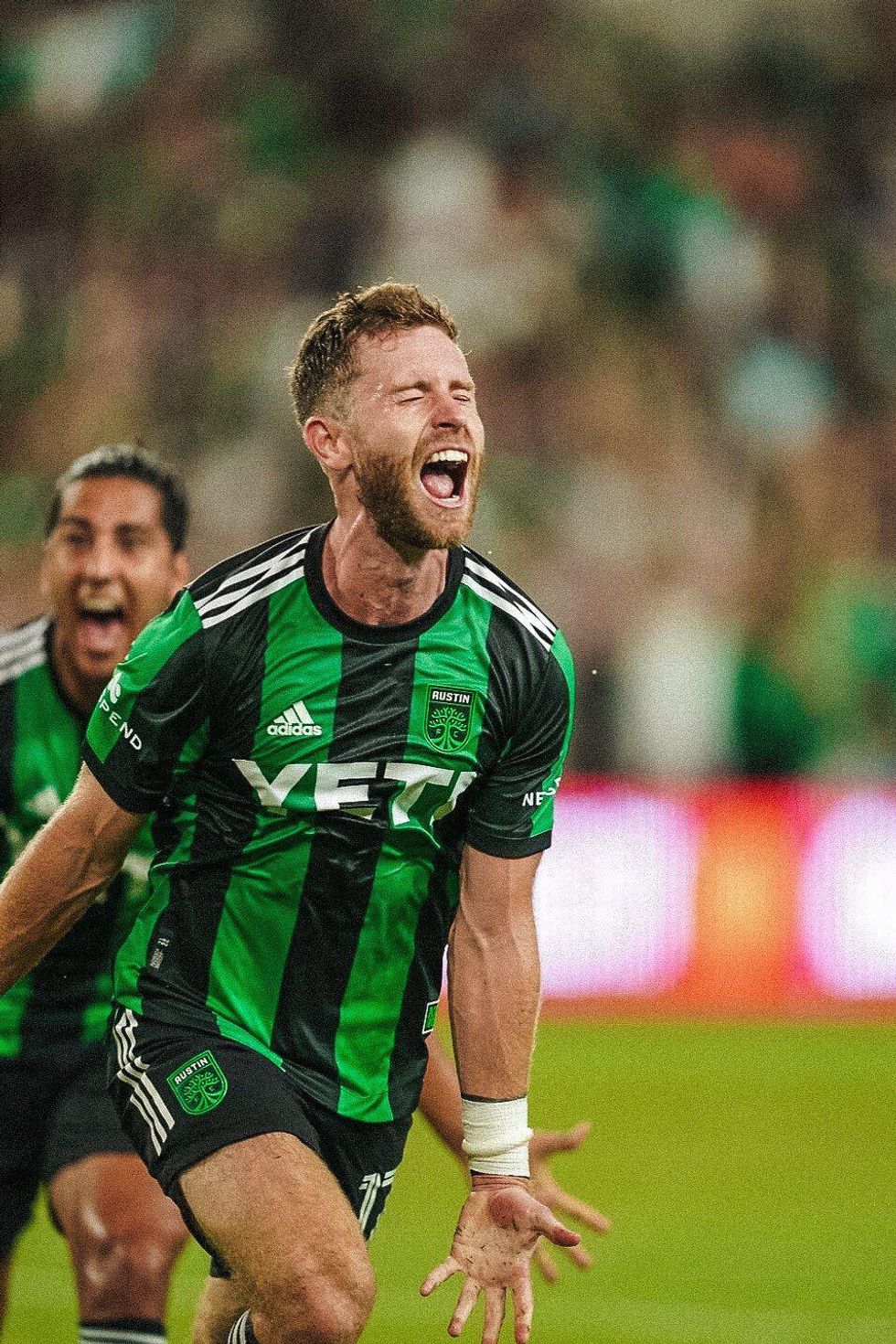 The same foot that kicked in Austin FC's first home goal could keep forward Jon Gallagher out of the next few practices or matches.
Gallagher said he downed some Ibuprofen just before he scored the first goal at Q2 Stadium. By the end of the first half, Gallagher said he was "pretty useless," and he was seen on crutches around halftime, though he was walking regularly as time went on.
Gallagher said he's unsure on the verdict of the injury.
"I don't know the extent of it. Hopefully it's not too bad," Gallagher said after the match. "Mentally, it's a bittersweet night because I don't know how bad it is."
Danny Hoesen, striker: out indefinitely on hip injury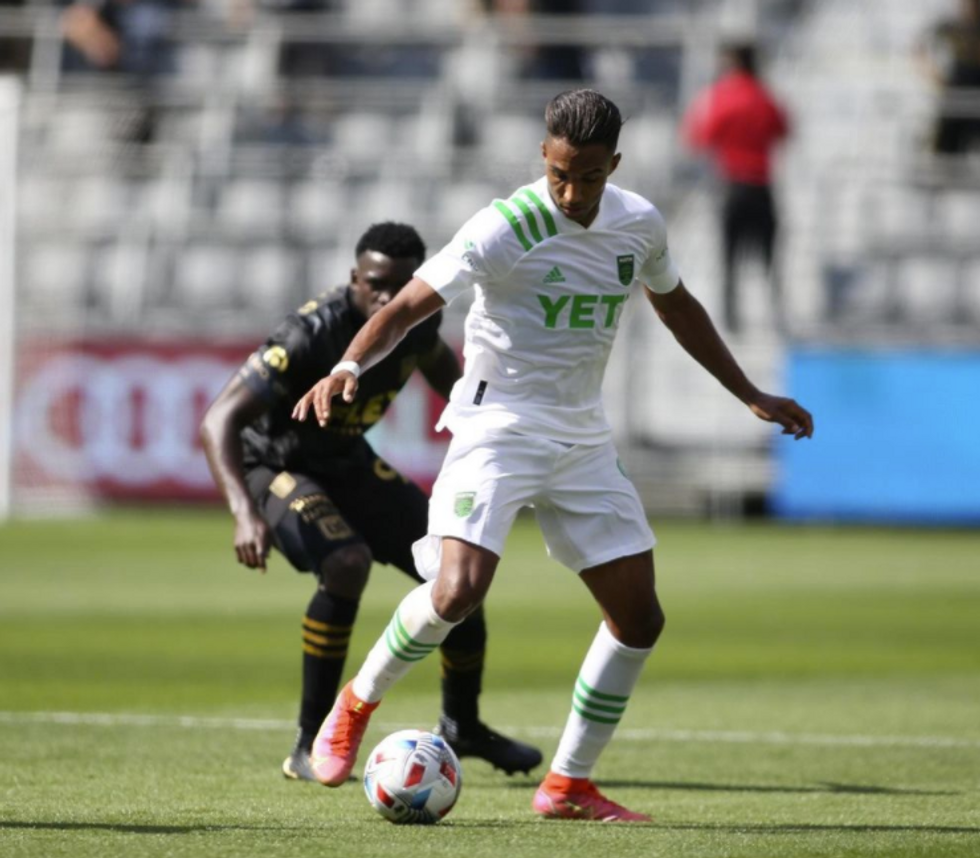 Hoesen has been out for several matches in a row but may recover by the end of the season. (Danny Hoesen/Instagram)
Fans were dismayed when Head Coach Josh Wolff announced that Hoesen, who had been the offensive frontman at the beginning of the season, would be out for the season on a hip injury.
Luckily, Sporting Director Claudio Reyna clarified a day later and said Hoesen is progressing well after surgery and could be back sooner. "We're still hopeful that he could recover in time for the later games in the year," Reyna said.
The club has made a few moves to help out the striker position, though Reyna said they were looking to sign new forwards during the summer transfer window regardless. The club signed 21-year-old Moussa Djitté from Grenoble in the French Ligue 2 on Monday, and Reyna said their third Designated Player slot is still open.
Nick Lima, right back: pulled hamstring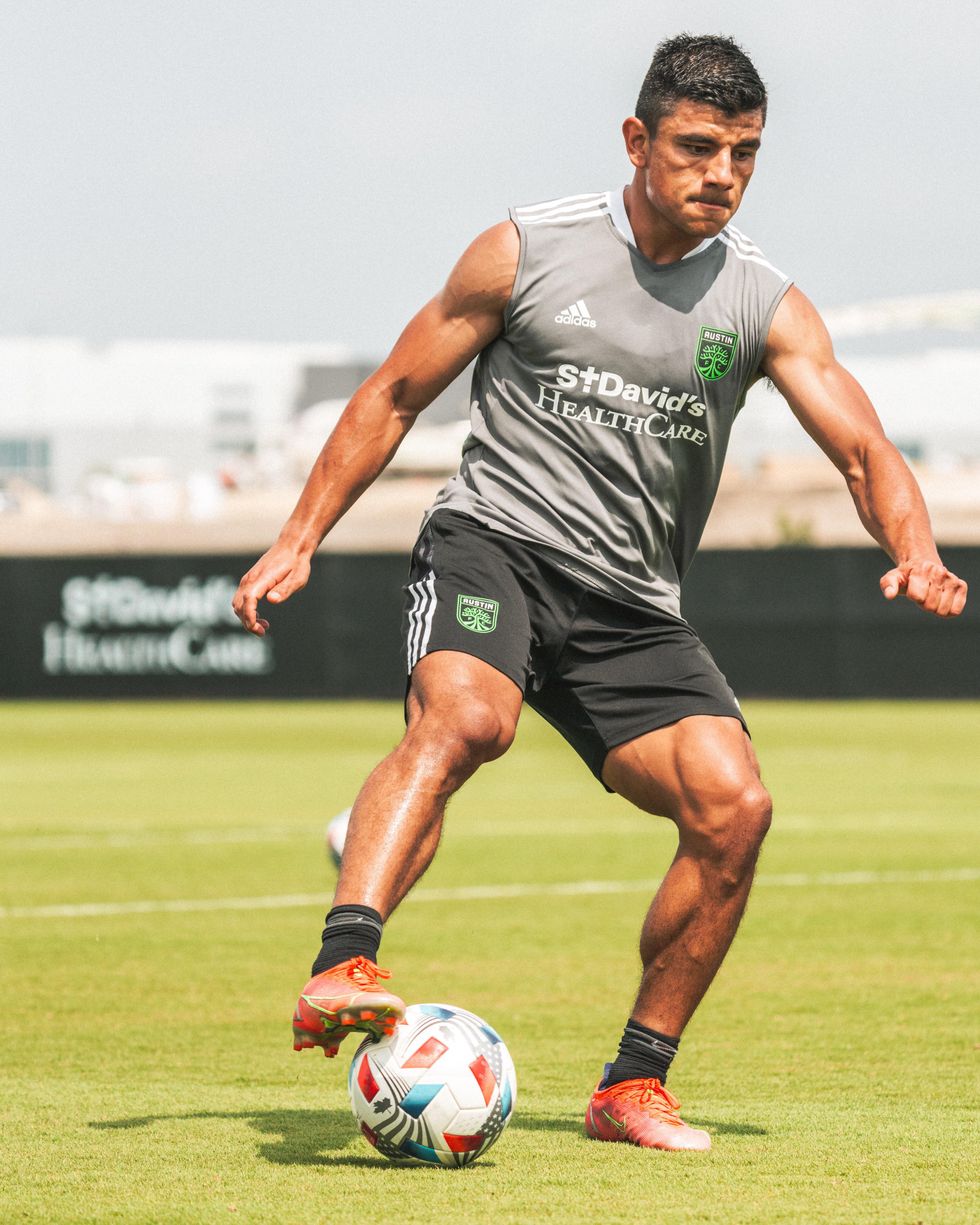 Nick Lima is out indefinitely after pulling a hamstring against Minnesota United. (Austin FC/Twitter)
Nick Lima was the last of a string of last-minute injuries that saw three starters—Lima, Captain Alex Ring and center back Matt Besler—out in a 2-0 loss against Minnesota United on June 23.
While Ring (right ankle) and Besler (right foot) recovered just in time to help shut out the Columbus Crew on Sunday, Wolff said Lima will be out "for a little while" as his pulled hamstring heals.
In his stead is Hector Jimenez, who Wolff said is the only true right back they have left in a press conference after the Minnesota match. Jimenez, who suffered an injury himself in his first start of the season in May, has helped the club to their second shutout at Q2.
Aaron Schoenfield, forward: left knee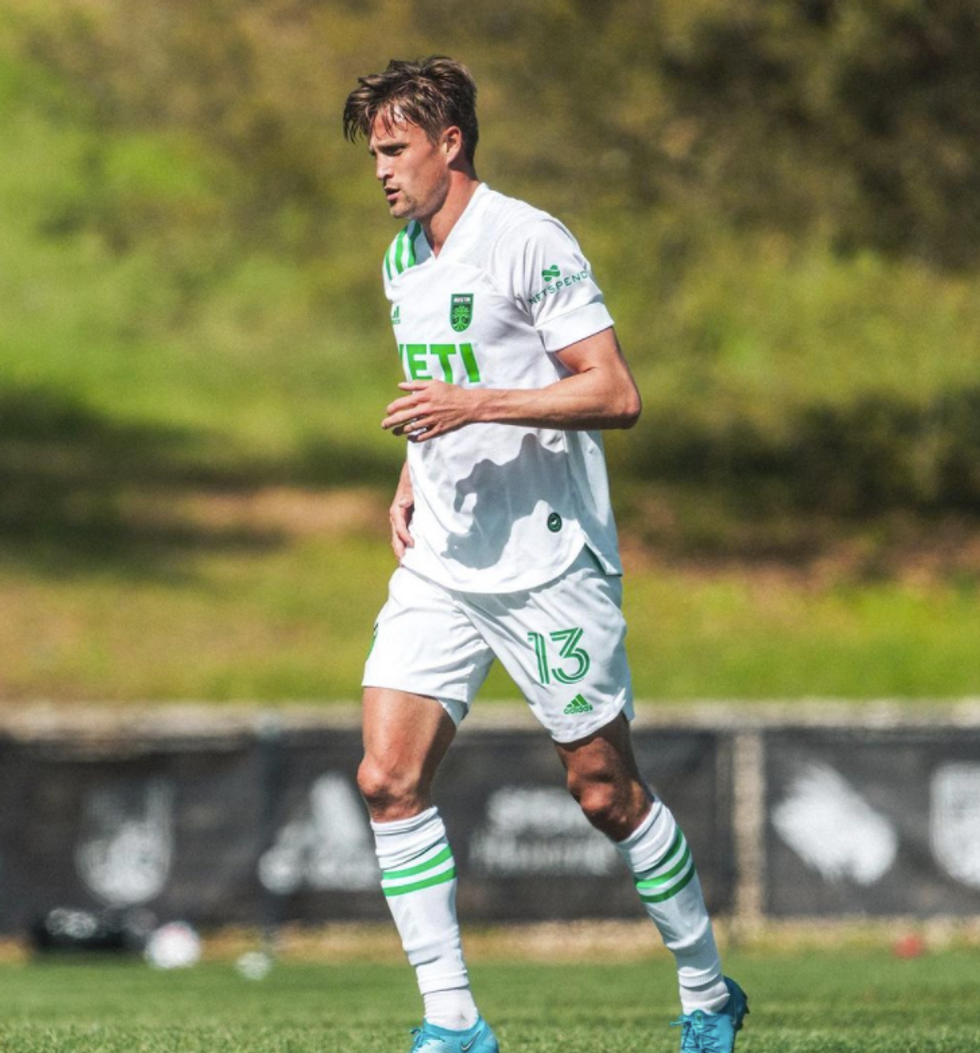 Aaron Schoenfield has yet to debut with the club due to injuries. (Aaron Schoenfield/Instagram)
Aaron Schoenfield, another scoring option for the club has yet to make his debut with Austin FC after a "setback" with his left knee. Wolff said that "it'll still be a good ways" before Schoenfield can hit the pitch for the first time, furthering a need for new signees up top.
Ulises Segura, midfielder: left knee
#GirlDad

💚🖤 @USeguraCRpic.twitter.com/WWB4wOB8ha

— Austin FC (@AustinFC) June 28, 2021
Segura's debut has yet to be determined this season as well after the midfielder underwent knee surgery near the start of the season. Both he and Schoenfield have been out for the entire season to date on left knee injuries.
Ben Sweat, left back: ACL tear
Ben Sweat is now back on a daily basis at @StDavidsPC doing exercises on his surgically repaired knee. pic.twitter.com/ldSAUkBs2L

— Eric Goodman (@Goodman) June 29, 2021
Starting left back Ben Sweat suffered one of the first matchday injuries with the club, and the verdict was an athlete's worst nightmare. With an ACL tear, Sweat is looking at a long path to recovery, though he's already undergone surgery and has been spotted doing exercises on his injured knee.
Sweat's injury propelled new signee Žan Kolmanič into the starting XI just after flying in from his former team NK Maribor in Slovenia. Wolff has praised the 21-year-old Kolmanič for his fitness and eagerness on the ball, but Sweat will still be welcomed with open arms the next time he hits the pitch.
While a five-man injury list may not be ideal, Austin has seen some quick recoveries so far: Besler and Ring are back in tip-top shape, No. 1 SuperDraft pick Daniel Pereira has returned after a stint on the bench, Jhohan Romana is once again available at center back, and Rodney Redes, who suffered a "ding" to his knee, has seemingly fully recovered.
The club will need all hands on deck as they attempt to combat the scoreless "curse" (we're the only ones calling it that) at Q2 Stadium.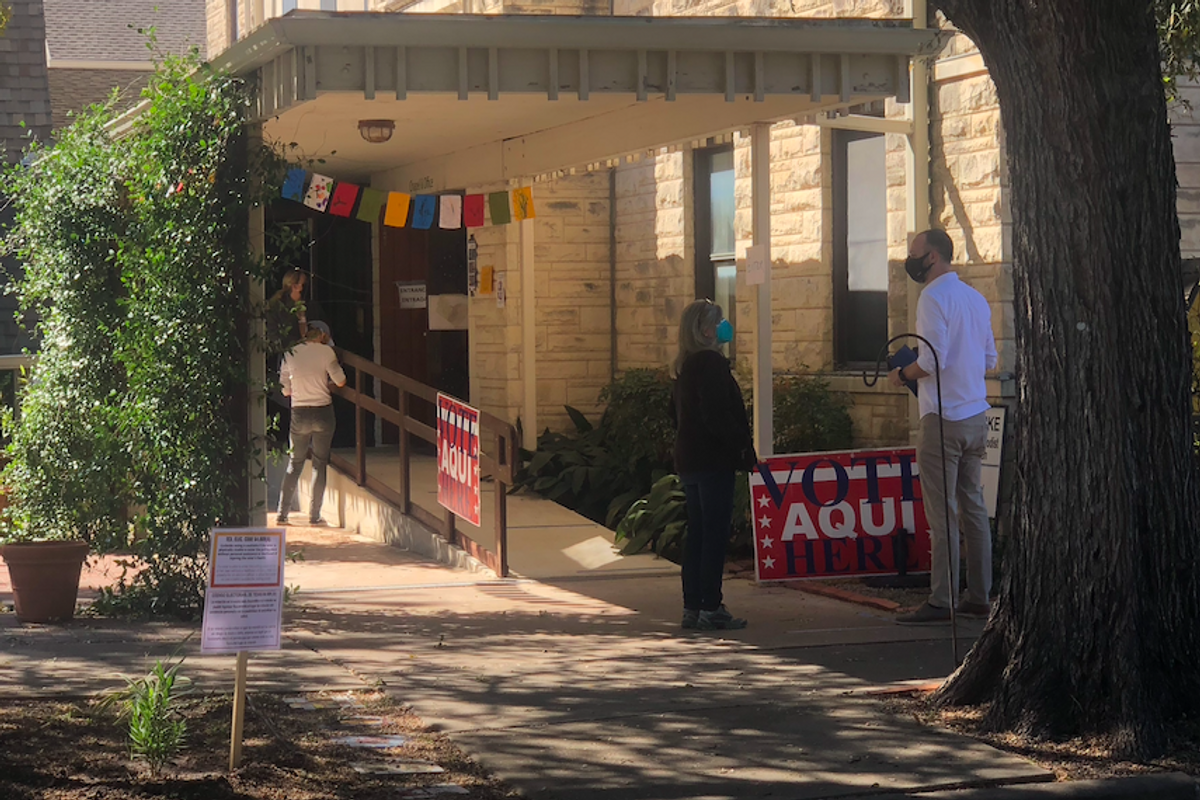 Come later tonight, Texans will officially know who will be on the ballot for the November general election.
In Texas, candidates must win at least 50% of the vote to be elected. In the March primaries where the top candidate only received a plurality of votes, a runoff is being held. Voters will decide on the candidates to represent their party in the November general election. Just like the March primaries, voters will choose which party they'd like to vote in. Then based on location, each ballot will show which races are in a runoff.
Here's everything you need to know before heading to the polls.

Know before you go
The registration period for this election has passed; check if you're registered to vote here.
The polls are open from 7 a.m. to 7 p.m. daily. As long as you're in line by 7 p.m., you can vote.
You'll need a valid photo ID to present once you're at a polling location.
Here is where you can vote in Travis County.
View wait times at polling locations here.
Races to watch in Travis County:
Statewide
Lieutenant Governor
Republican: Incumbent Lt. Gov. Dan Patrick won his primary in March.
Democratic: Mike Collier and Michelle Beckley are vying to be the Democrat candidate on the ballot.
Attorney General
Republican: Incumbent AG Ken Paxton is fighting for his seat against George P. Bush.
Democratic: Rochelle Garza and Joe Jaworski will face off to be the Democratic candidate in this race.
View all the statewide races on the ballot here.
U.S. House of Representatives

View the district you live in here.
District 21
Republican: Incumbent Chip Roy won his primary in March.
Democratic: Claudia Andreana Zapata and Ricardo Villarreal are hoping to secure this vote.
District 35
Republican: Dan McQueen and Michael Rodriguez are going head to head to be the Republican candidate in this race.
Democratic: Former Austin council member Greg Casar won this race in March.
Texas House
District 19
Republican: Ellen Troxclair and Justin Berry are vying to be the Republican candidate in this race.
Democratic: Pam Baggett won her primary in March.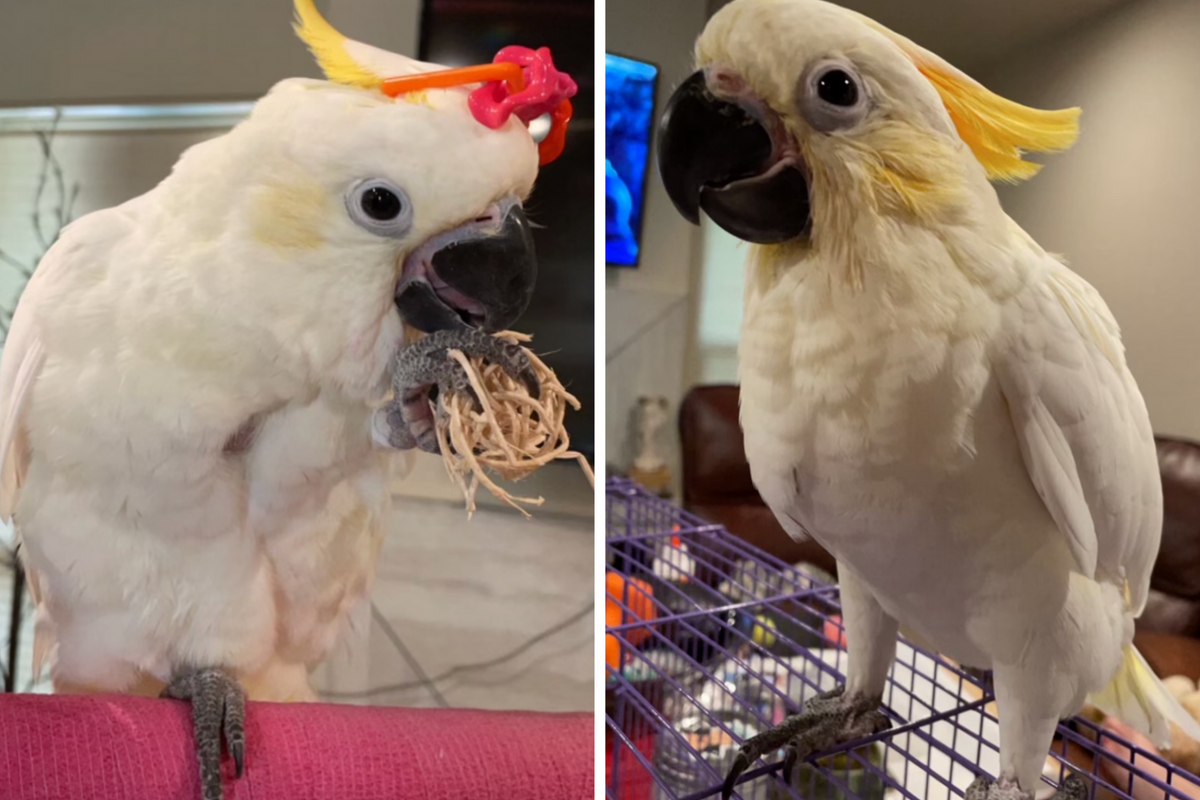 A big-money bird has been stolen from a northwest Austin pet store.
Kelsey Fernandez, the owner of a $6,000 sulphur and citron-crested cockatoo named Lemon Grab, said the emotional support animal was taken from the Gallery of Pets store, around closing time on Sunday.
"I've struggled with mental illness my entire life, and ever since I got him I've been doing so much better," Fernandez told Austonia.
The $6k cockatoo is young and will starve unless he is fed by hand, Fernandez said.
In a surveillance video, a man appears to have something under his shirt as he and two others exit the business around the same time the store believes that Lemon Grab was stolen.
Fernandez said a report has been filed with the Austin Police Department with an $1,000 reward for his return.