Get connected with our daily update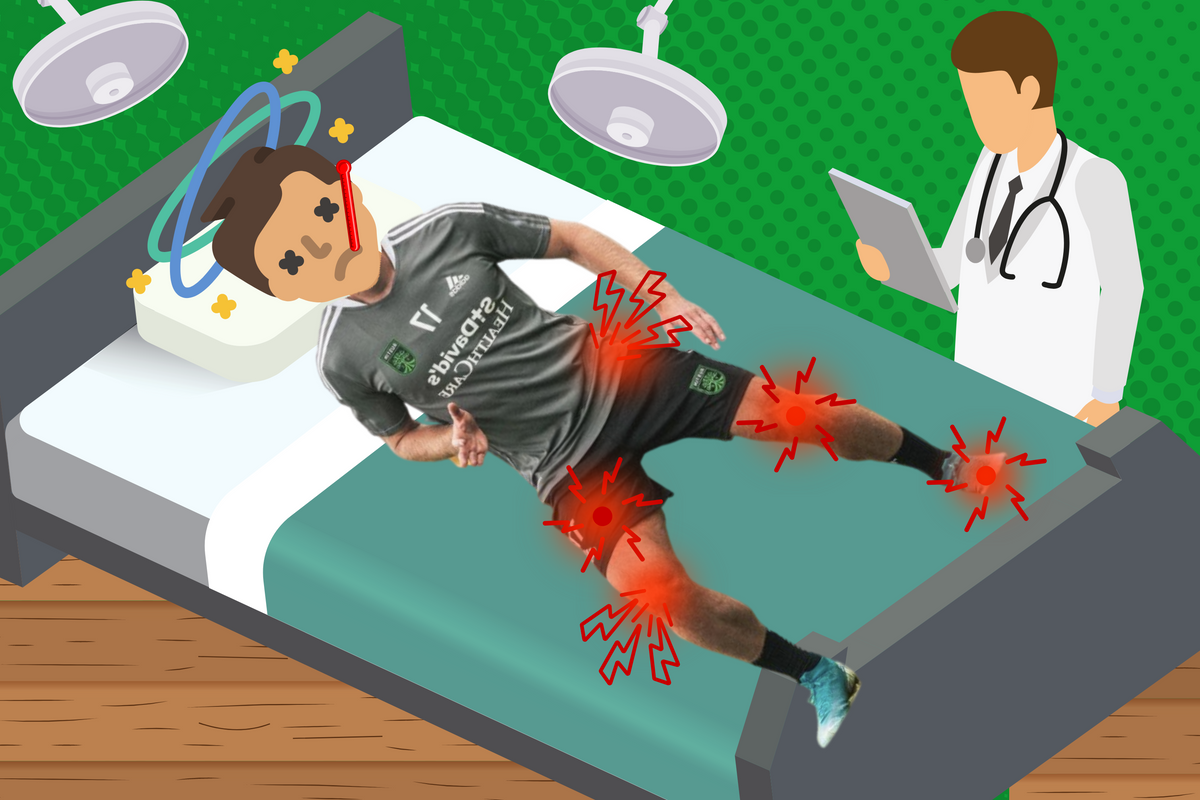 Austin FC has been through the ringer for their first season: a seven-week stretch on the road to kick off, one goal in seven games, and a slew of injuries that left half of the club's starters off the pitch at one point.
---
Here's a quick look at who's on, who's off and who's been injured on the Austin FC roster to date.

Jon Gallagher, forward: unknown foot injury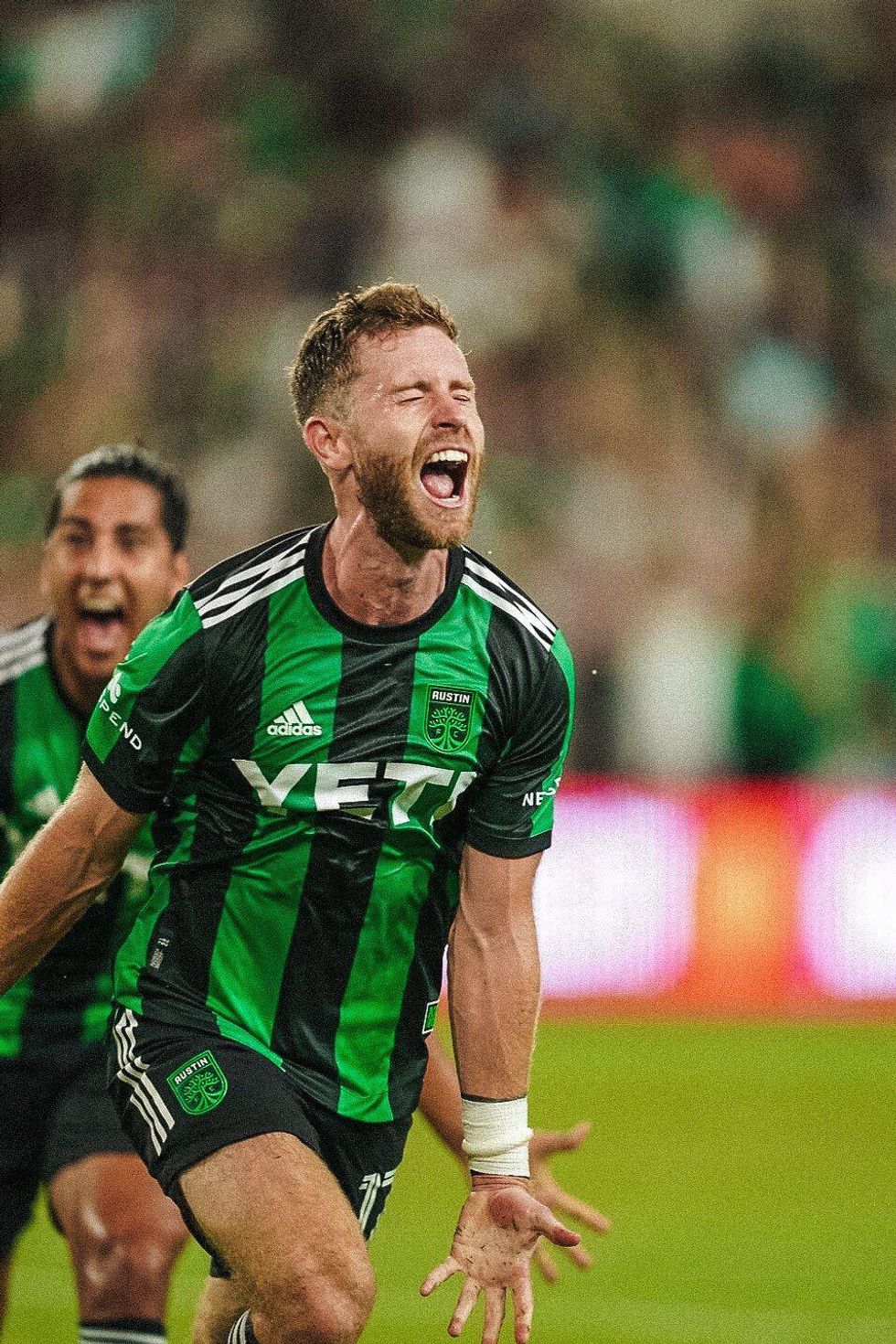 The same foot that kicked in Austin FC's first home goal could keep forward Jon Gallagher out of the next few practices or matches.
Gallagher said he downed some Ibuprofen just before he scored the first goal at Q2 Stadium. By the end of the first half, Gallagher said he was "pretty useless," and he was seen on crutches around halftime, though he was walking regularly as time went on.
Gallagher said he's unsure on the verdict of the injury.
"I don't know the extent of it. Hopefully it's not too bad," Gallagher said after the match. "Mentally, it's a bittersweet night because I don't know how bad it is."
Danny Hoesen, striker: out indefinitely on hip injury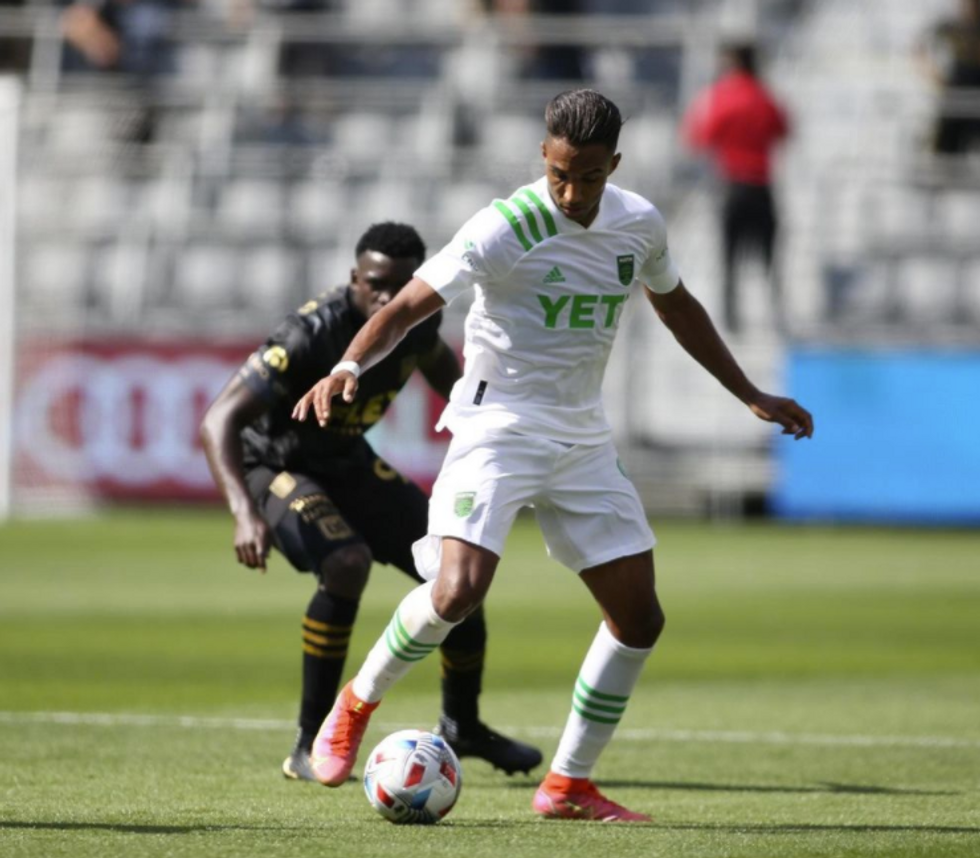 Hoesen has been out for several matches in a row but may recover by the end of the season. (Danny Hoesen/Instagram)
Fans were dismayed when Head Coach Josh Wolff announced that Hoesen, who had been the offensive frontman at the beginning of the season, would be out for the season on a hip injury.
Luckily, Sporting Director Claudio Reyna clarified a day later and said Hoesen is progressing well after surgery and could be back sooner. "We're still hopeful that he could recover in time for the later games in the year," Reyna said.
The club has made a few moves to help out the striker position, though Reyna said they were looking to sign new forwards during the summer transfer window regardless. The club signed 21-year-old Moussa Djitté from Grenoble in the French Ligue 2 on Monday, and Reyna said their third Designated Player slot is still open.
Nick Lima, right back: pulled hamstring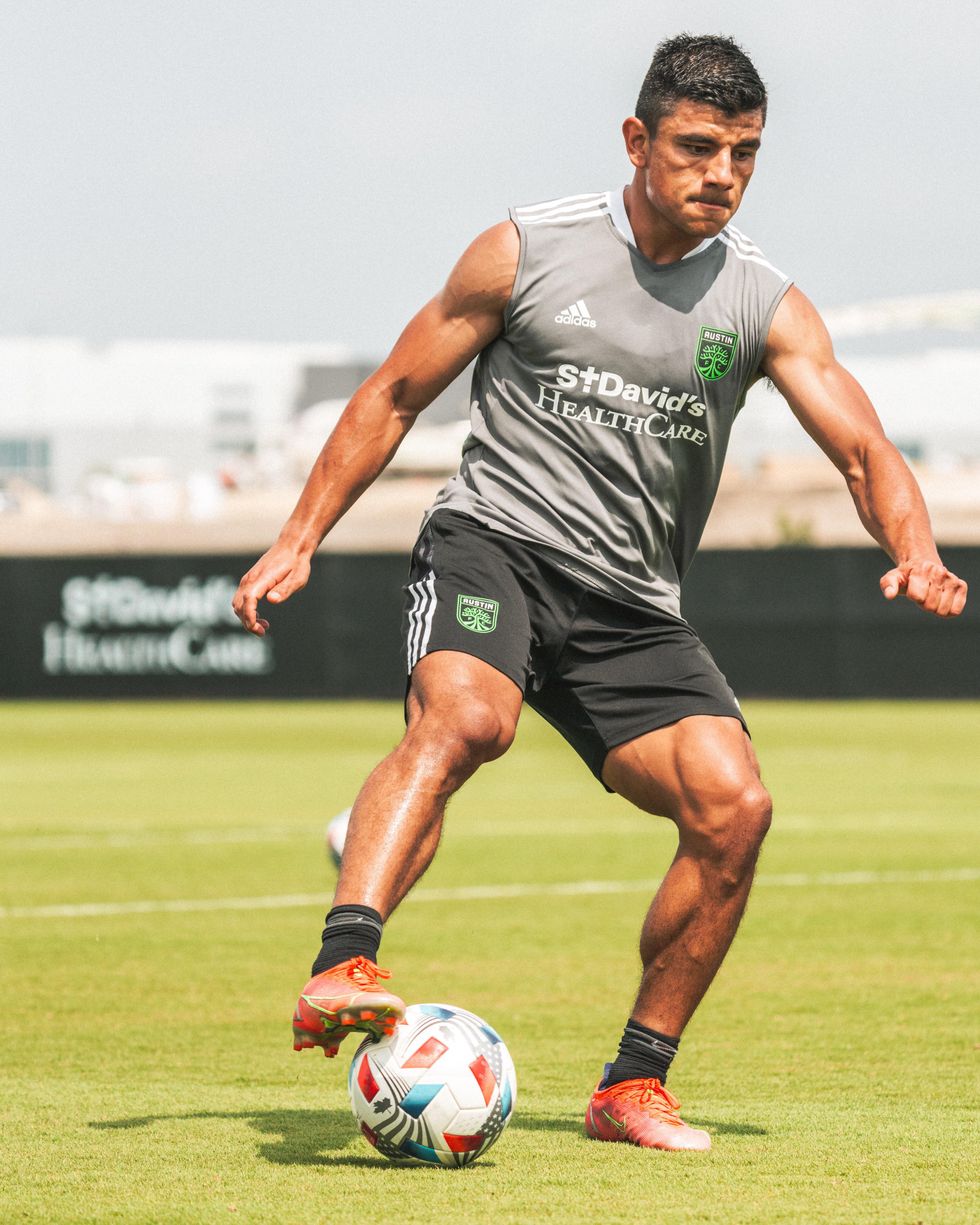 Nick Lima is out indefinitely after pulling a hamstring against Minnesota United. (Austin FC/Twitter)
Nick Lima was the last of a string of last-minute injuries that saw three starters—Lima, Captain Alex Ring and center back Matt Besler—out in a 2-0 loss against Minnesota United on June 23.
While Ring (right ankle) and Besler (right foot) recovered just in time to help shut out the Columbus Crew on Sunday, Wolff said Lima will be out "for a little while" as his pulled hamstring heals.
In his stead is Hector Jimenez, who Wolff said is the only true right back they have left in a press conference after the Minnesota match. Jimenez, who suffered an injury himself in his first start of the season in May, has helped the club to their second shutout at Q2.
Aaron Schoenfield, forward: left knee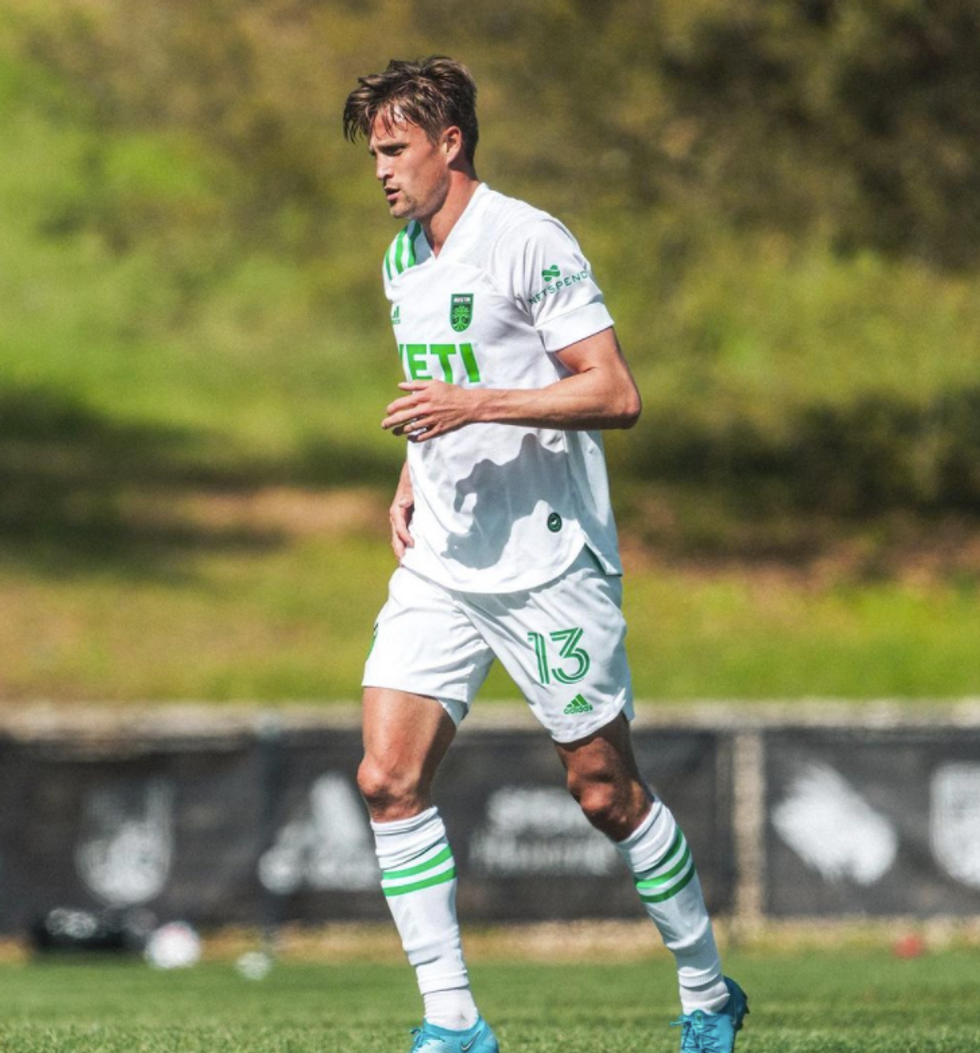 Aaron Schoenfield has yet to debut with the club due to injuries. (Aaron Schoenfield/Instagram)
Aaron Schoenfield, another scoring option for the club has yet to make his debut with Austin FC after a "setback" with his left knee. Wolff said that "it'll still be a good ways" before Schoenfield can hit the pitch for the first time, furthering a need for new signees up top.
Ulises Segura, midfielder: left knee
#GirlDad

💚🖤 @USeguraCRpic.twitter.com/WWB4wOB8ha

— Austin FC (@AustinFC) June 28, 2021
Segura's debut has yet to be determined this season as well after the midfielder underwent knee surgery near the start of the season. Both he and Schoenfield have been out for the entire season to date on left knee injuries.
Ben Sweat, left back: ACL tear
Ben Sweat is now back on a daily basis at @StDavidsPC doing exercises on his surgically repaired knee. pic.twitter.com/ldSAUkBs2L

— Eric Goodman (@Goodman) June 29, 2021
Starting left back Ben Sweat suffered one of the first matchday injuries with the club, and the verdict was an athlete's worst nightmare. With an ACL tear, Sweat is looking at a long path to recovery, though he's already undergone surgery and has been spotted doing exercises on his injured knee.
Sweat's injury propelled new signee Žan Kolmanič into the starting XI just after flying in from his former team NK Maribor in Slovenia. Wolff has praised the 21-year-old Kolmanič for his fitness and eagerness on the ball, but Sweat will still be welcomed with open arms the next time he hits the pitch.
While a five-man injury list may not be ideal, Austin has seen some quick recoveries so far: Besler and Ring are back in tip-top shape, No. 1 SuperDraft pick Daniel Pereira has returned after a stint on the bench, Jhohan Romana is once again available at center back, and Rodney Redes, who suffered a "ding" to his knee, has seemingly fully recovered.
The club will need all hands on deck as they attempt to combat the scoreless "curse" (we're the only ones calling it that) at Q2 Stadium.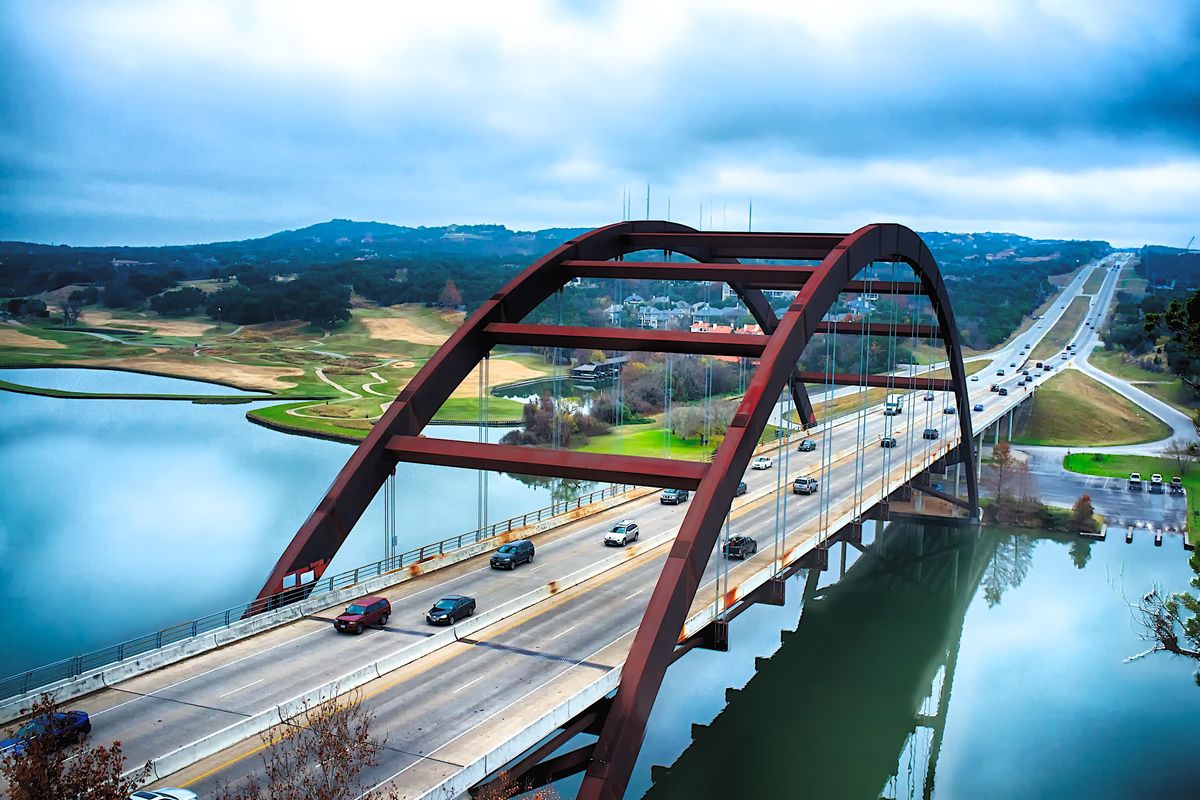 What would Austin be without its City Hall, Central Library or iconic 360 Bridge?
For 50 years, Austin developer Hensel Phelps has shaped Austin with city-focused landmark developments across the metro, gracing the top spot on Austin Business Journal's best general contracting list for years in a row.
In 1972, the company broke ground for the first time in Austin with the Town Lake, or Mopac Bridge project, connecting the developing areas of West Austin to the rest of the city.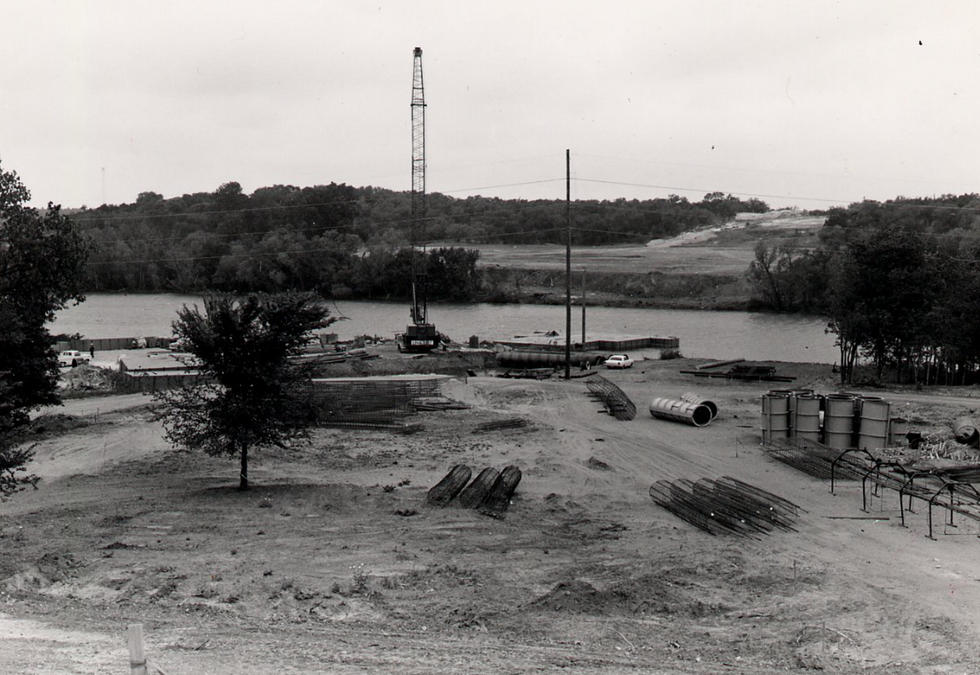 Hensel Phelps broke ground for its first project, the Mopac Bridge, in 1972. (Texas Freeway)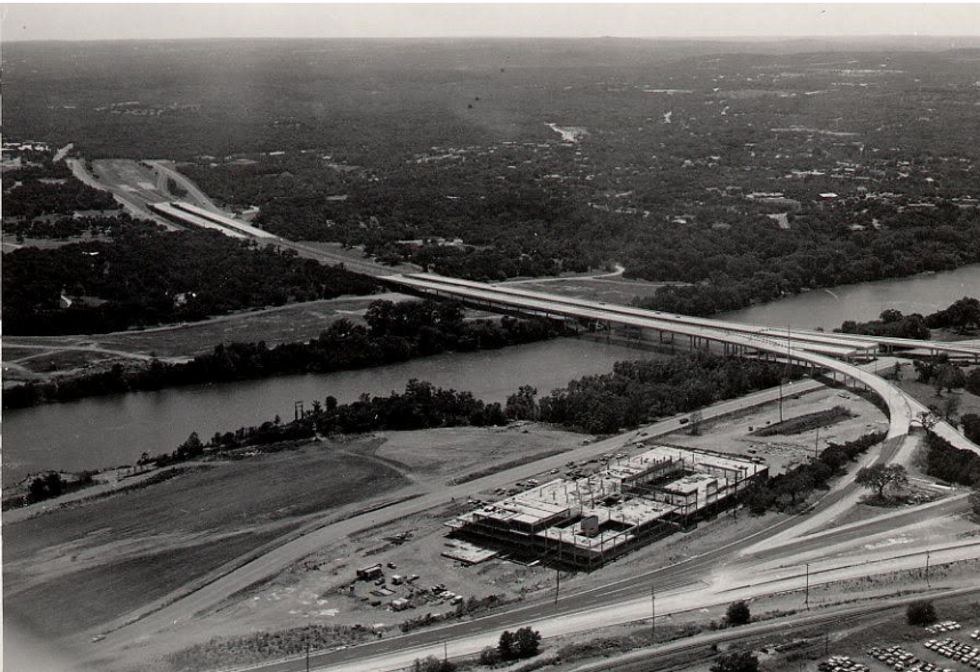 The Town Lake Bridge was one of eight available bridges in Austin at the time of construction. (Hensel Phelps)
Since then, it's headed several projects, including:
The Pennybacker (360) Bridge: After the Town Lake Bridge success, the company set out to build the world's second cable-supported bridge. Newcomers and native Austinites alike take to the nearby 360 Bridge Overlook Trail to see sunset views of the cliffside, copper-colored landmark.
Dell Diamond Baseball Stadium: Since it opened in 2000, the Round Rock Express, the metro's Triple-A- Minor League baseball team, has held countless games at this 85-acre, 11,000+ capacity stadium.
Samsung Fab 2 Chip Fabrication Facility: When Hensel Phelps helped Samsung with its second semiconductor project in the area in 2007, the grand opening ceremony was commemorated with the University of Texas Longhorn Band, UT Cheerleaders, pop singer LeAnn Rimes and a bald eagle to boot.
Austin Central Public Library: With six floors, a rooftop garden and plenty of window views of downtown, Austin's Central Library project quickly became a central hub for the city when it opened in 2017.
Darrell K. Royal-Memorial Stadium: The company has had a hand in all major expansions of the Texas Longhorns' longtime football stadium.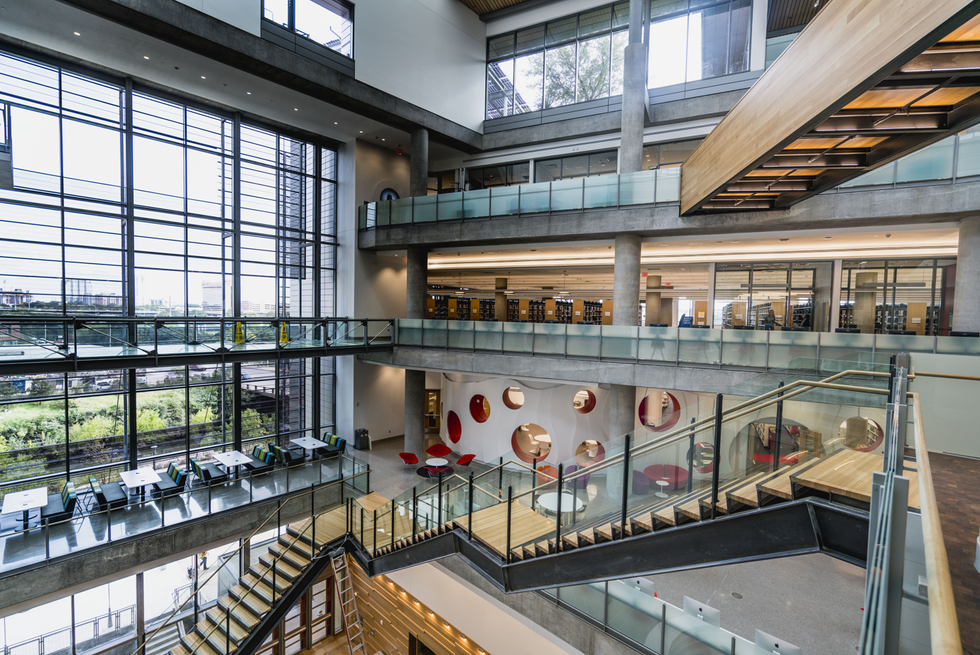 Austin's new Central Public Library first opened in 2017. (Hensel Phelps)
Through dozens of projects dotted throughout the region, Hensel Phelps' Southwest district manager and Vice President Brad Winans said the company's focus has always been the public sector.
"That's where we think we support and develop the city, from truly grassroots, truly local support and involvement in the community," Winans said. "Our job is to develop things that truly support the city, not specific to one business."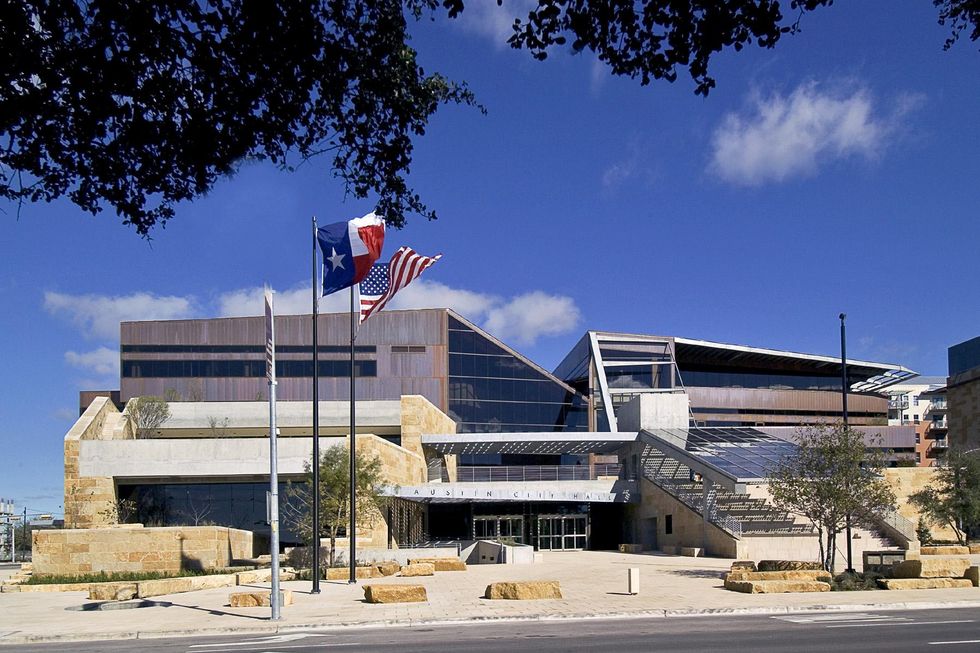 Austin's City Hall was constructed with native Texas limestone and built with sustainability in mind. (Hensel Phelps)
A University of Texas graduate and 30-year employee, Winans said that the company's 2004 City Hall project felt most impactful to the community. The building, built from both native limestone and recycled materials, embraced sustainability and high-tech qualities, including solar panels in its garage, while maintaining a classic Texan identity.
"It's a very hard industry to be a part of, but it's also very rewarding," Winans said. "For me, City Hall means a lot because the back in the day, we called it 'The Jewel,' and so it's great to be part of that."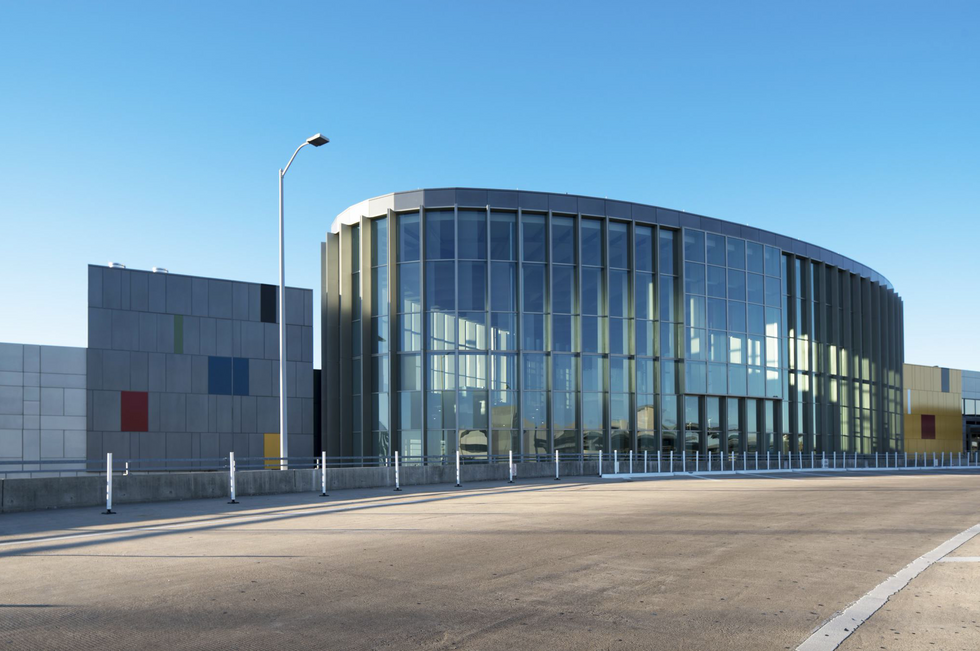 The company has constructed at Austin-Bergstrom International Airport in the past and will continue to help expand the airport. (Hensel Phelps)
With 50 years under its belt, Winans said the company will continue to work on the "endless" development opportunities coming to the city, from expansion of the rapidly-growing Austin-Bergstrom International Airport to projects in the tech sector.
"Everybody seems to want to come to Austin," Winans said. "It'd be nice if things did kind of spread out a little bit, but right now there's still a very eager push to develop in and around Central Texas and I think (Hensel Phelps) will be a major part of that."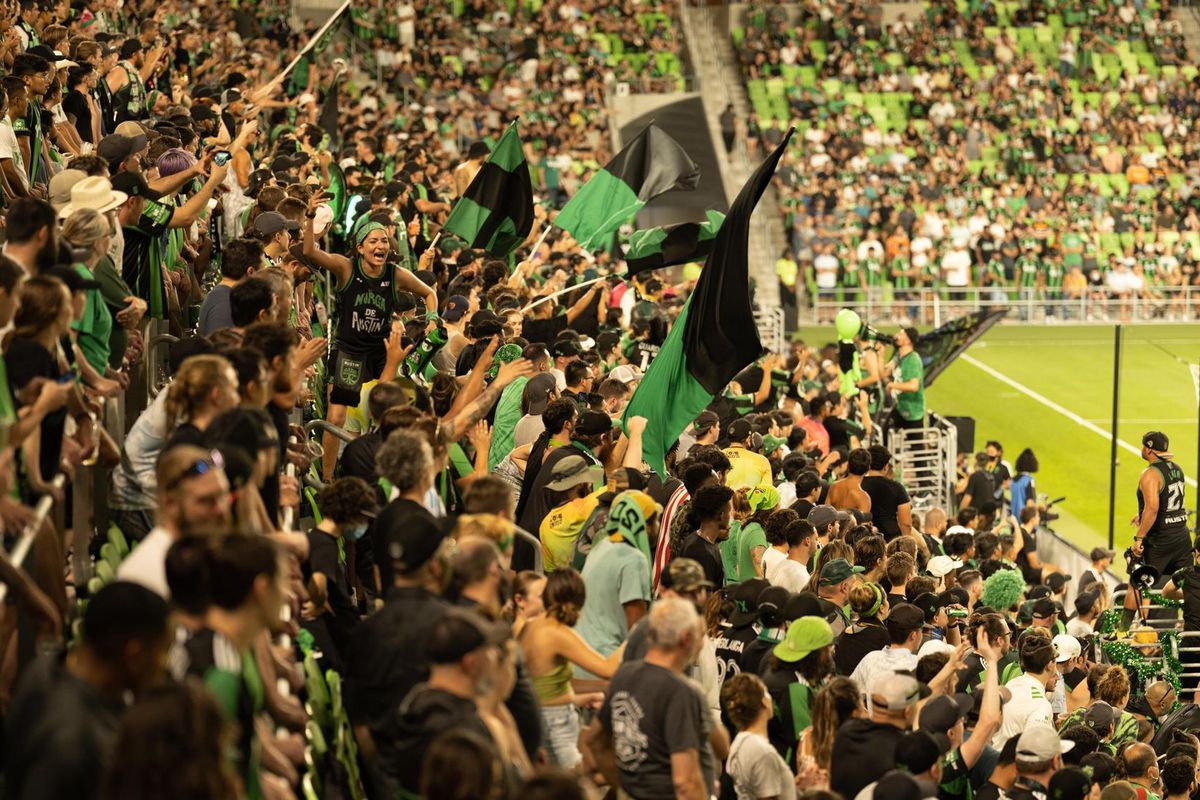 🗓 Friday
Let out your inner fangirl at 5 Seconds of Summer's "Take My Hand" World Tour at the Moody Amphitheater, featuring Pale Waves as the opening act. Resale tickets start at $42.50.
Doors at 6 p.m. Friday | 📍Moody Amphitheater at Waterloo Park,
1401 Trinity St.
Discover journeys through time, space and cosmology with Professor Brian Cox's new show, "Horizons," as he breaks down the origins of life and the universe with his co-host Robin Ince. Tickets start at $54.
Doors at 7 p.m. Friday | 📍The Paramount Theatre,
713 Congress Ave.
🗓 Saturday
Catch this five-piece band play alongside rock duo '68 on their "Farewell" tour, as you rock out in Mohawk's indoor/outdoor venue. Resale tickets start at $35.
7 p.m. Saturday | 📍 Mohawk Austin,
912 Red River St.
Two Texas teams are going head-to-head in the capital city while neck and neck in the standings. Austin FC is currently third in the western conference and FC Dallas ranks fourth, so put on your Verde! Tickets start at $60 each.
8 p.m. Saturday | 📍 Q2 Stadium,
10414 McKalla Pl.
🗓 Sunday
Learn how to make your own specialty cocktails from drinks and spirits from around the world during an afternoon at The Roosevelt Room. Tickets for the Master Class start at $75 per person.
12-2:30 p.m. Sunday | 📍The Roosevelt Room,
307 W 5th St.
The iconic rapper is making a stop in Austin with special guests Reveil, Skiifall and Playthatboizay on his "Melt My Eyez Tour." Tickets start at $32.50.
7 p.m. Sunday | 📍Stubb's Waller Creek Amphitheater, 801 Red River St.