Get connected with our daily update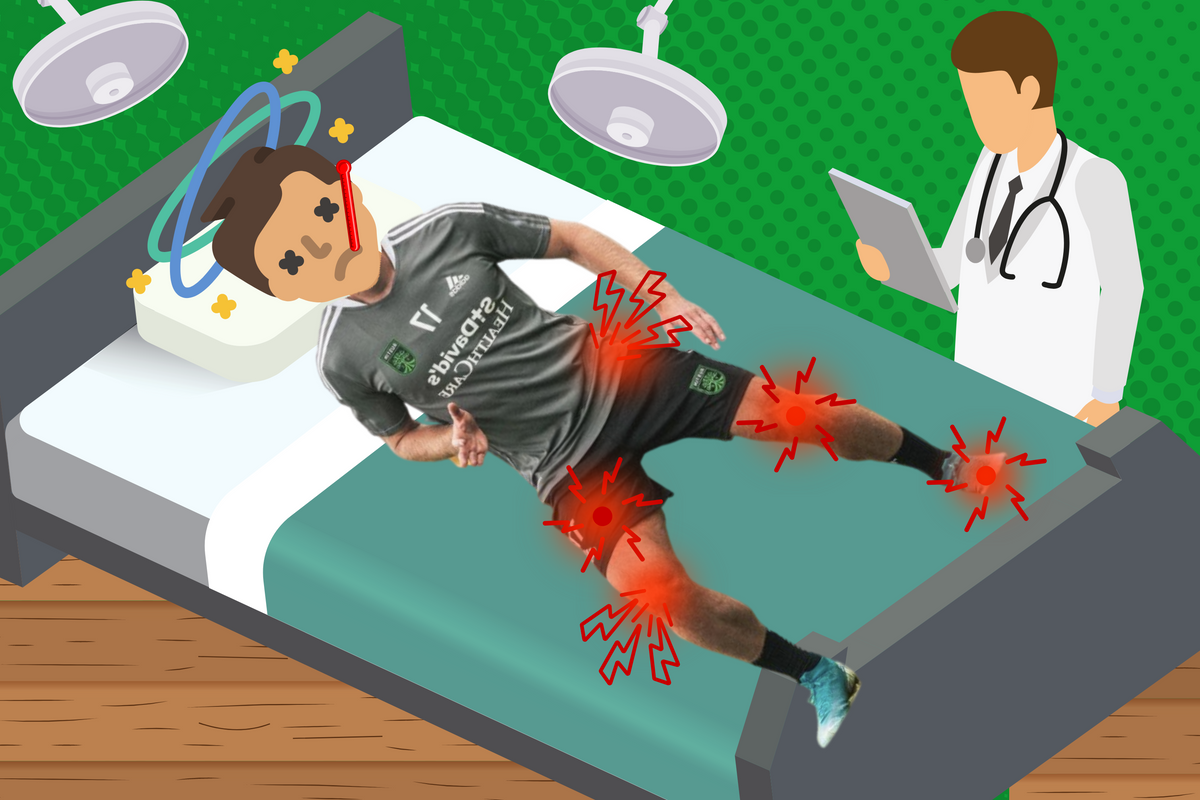 Austin FC has been through the ringer for their first season: a seven-week stretch on the road to kick off, one goal in seven games, and a slew of injuries that left half of the club's starters off the pitch at one point.
---
Here's a quick look at who's on, who's off and who's been injured on the Austin FC roster to date.

Jon Gallagher, forward: unknown foot injury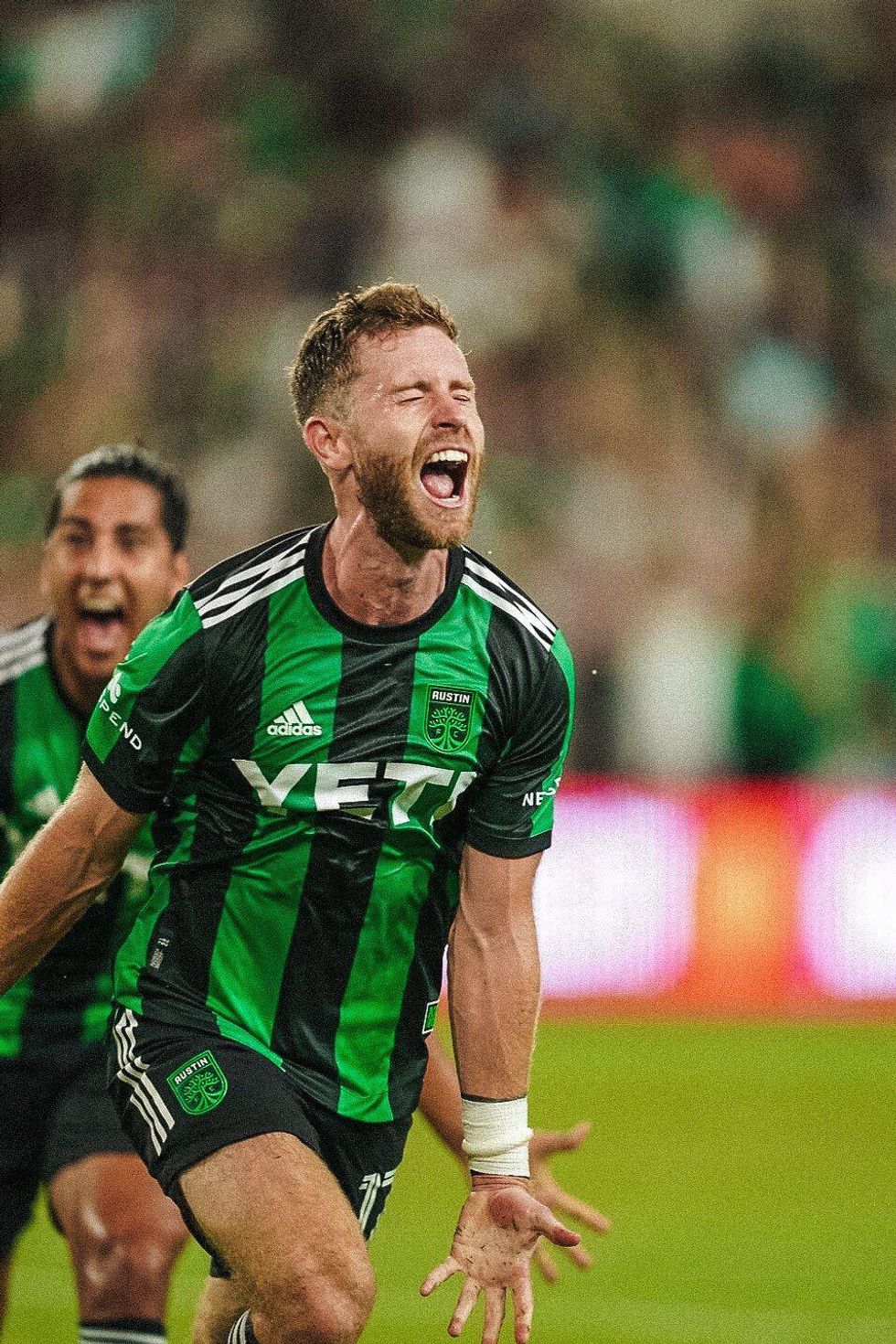 The same foot that kicked in Austin FC's first home goal could keep forward Jon Gallagher out of the next few practices or matches.
Gallagher said he downed some Ibuprofen just before he scored the first goal at Q2 Stadium. By the end of the first half, Gallagher said he was "pretty useless," and he was seen on crutches around halftime, though he was walking regularly as time went on.
Gallagher said he's unsure on the verdict of the injury.
"I don't know the extent of it. Hopefully it's not too bad," Gallagher said after the match. "Mentally, it's a bittersweet night because I don't know how bad it is."
Danny Hoesen, striker: out indefinitely on hip injury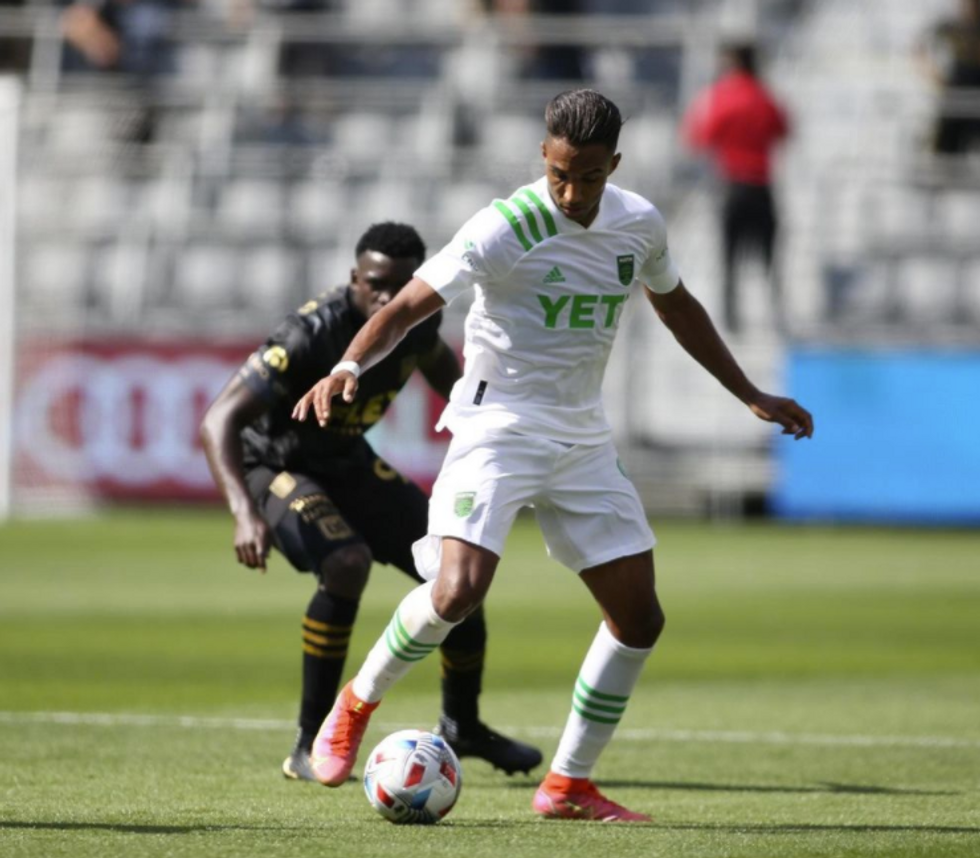 Hoesen has been out for several matches in a row but may recover by the end of the season. (Danny Hoesen/Instagram)
Fans were dismayed when Head Coach Josh Wolff announced that Hoesen, who had been the offensive frontman at the beginning of the season, would be out for the season on a hip injury.
Luckily, Sporting Director Claudio Reyna clarified a day later and said Hoesen is progressing well after surgery and could be back sooner. "We're still hopeful that he could recover in time for the later games in the year," Reyna said.
The club has made a few moves to help out the striker position, though Reyna said they were looking to sign new forwards during the summer transfer window regardless. The club signed 21-year-old Moussa Djitté from Grenoble in the French Ligue 2 on Monday, and Reyna said their third Designated Player slot is still open.
Nick Lima, right back: pulled hamstring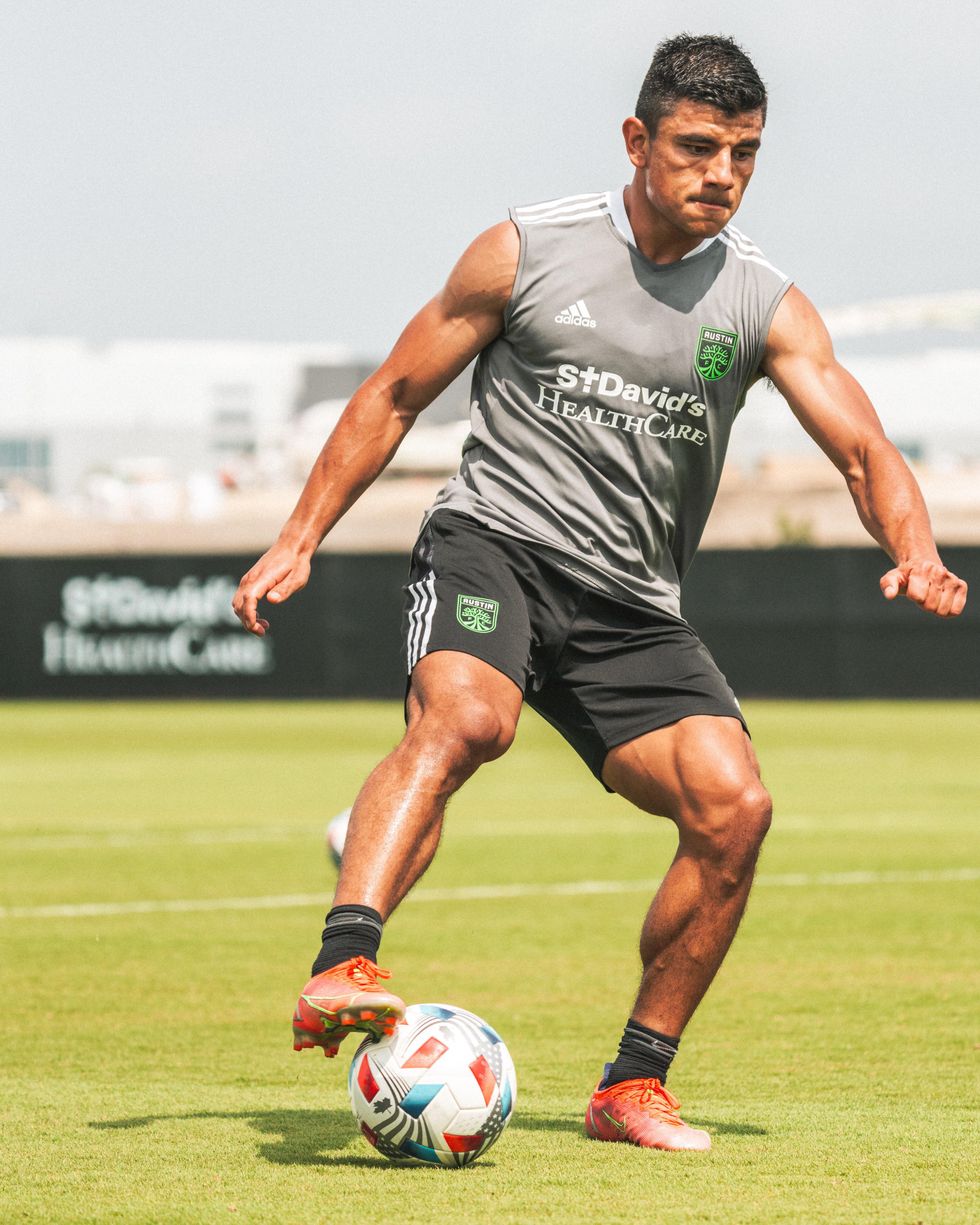 Nick Lima is out indefinitely after pulling a hamstring against Minnesota United. (Austin FC/Twitter)
Nick Lima was the last of a string of last-minute injuries that saw three starters—Lima, Captain Alex Ring and center back Matt Besler—out in a 2-0 loss against Minnesota United on June 23.
While Ring (right ankle) and Besler (right foot) recovered just in time to help shut out the Columbus Crew on Sunday, Wolff said Lima will be out "for a little while" as his pulled hamstring heals.
In his stead is Hector Jimenez, who Wolff said is the only true right back they have left in a press conference after the Minnesota match. Jimenez, who suffered an injury himself in his first start of the season in May, has helped the club to their second shutout at Q2.
Aaron Schoenfield, forward: left knee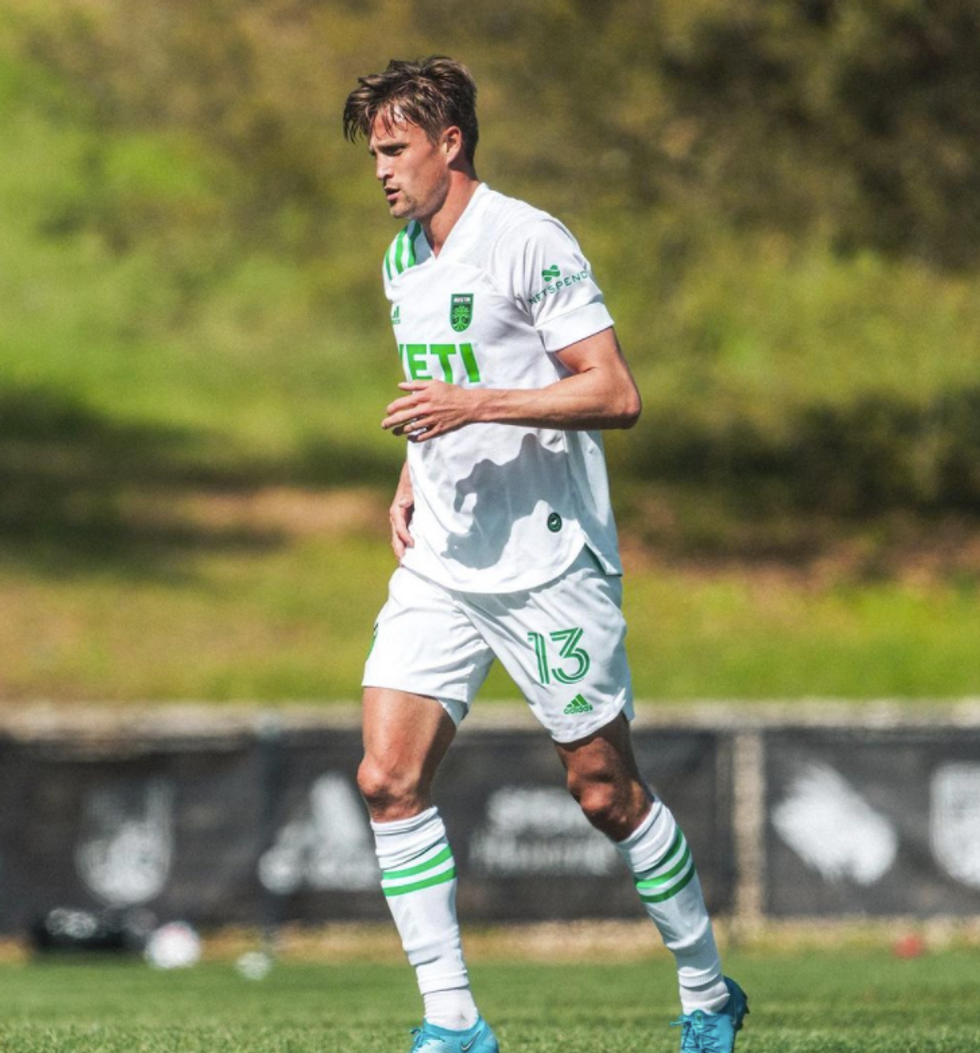 Aaron Schoenfield has yet to debut with the club due to injuries. (Aaron Schoenfield/Instagram)
Aaron Schoenfield, another scoring option for the club has yet to make his debut with Austin FC after a "setback" with his left knee. Wolff said that "it'll still be a good ways" before Schoenfield can hit the pitch for the first time, furthering a need for new signees up top.
Ulises Segura, midfielder: left knee
#GirlDad

💚🖤 @USeguraCRpic.twitter.com/WWB4wOB8ha

— Austin FC (@AustinFC) June 28, 2021
Segura's debut has yet to be determined this season as well after the midfielder underwent knee surgery near the start of the season. Both he and Schoenfield have been out for the entire season to date on left knee injuries.
Ben Sweat, left back: ACL tear
Ben Sweat is now back on a daily basis at @StDavidsPC doing exercises on his surgically repaired knee. pic.twitter.com/ldSAUkBs2L

— Eric Goodman (@Goodman) June 29, 2021
Starting left back Ben Sweat suffered one of the first matchday injuries with the club, and the verdict was an athlete's worst nightmare. With an ACL tear, Sweat is looking at a long path to recovery, though he's already undergone surgery and has been spotted doing exercises on his injured knee.
Sweat's injury propelled new signee Žan Kolmanič into the starting XI just after flying in from his former team NK Maribor in Slovenia. Wolff has praised the 21-year-old Kolmanič for his fitness and eagerness on the ball, but Sweat will still be welcomed with open arms the next time he hits the pitch.
While a five-man injury list may not be ideal, Austin has seen some quick recoveries so far: Besler and Ring are back in tip-top shape, No. 1 SuperDraft pick Daniel Pereira has returned after a stint on the bench, Jhohan Romana is once again available at center back, and Rodney Redes, who suffered a "ding" to his knee, has seemingly fully recovered.
The club will need all hands on deck as they attempt to combat the scoreless "curse" (we're the only ones calling it that) at Q2 Stadium.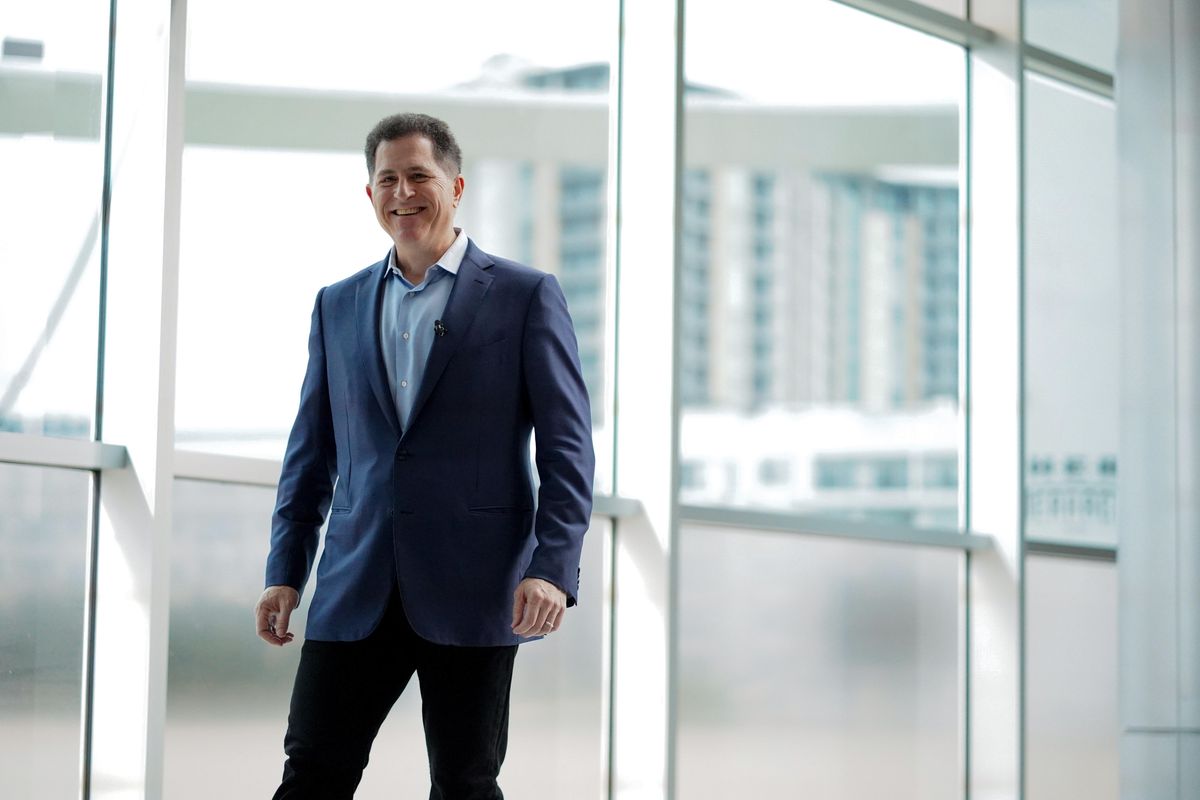 Michael Dell has gone from a dorm room on Guadalupe Street to high rises and luxurious penthouses. It's fitting for the former University of Texas at Austin student who is now CEO of Dell Technologies. Just last month, the company announced a record quarter with $26.1 billion in revenue.
So while Dell may keep his Texas ties with a residence in Austin, he's also made himself at home on the east coast and outside the continental U.S. Here are the properties of the occasionally local man who may someday be a trillionaire.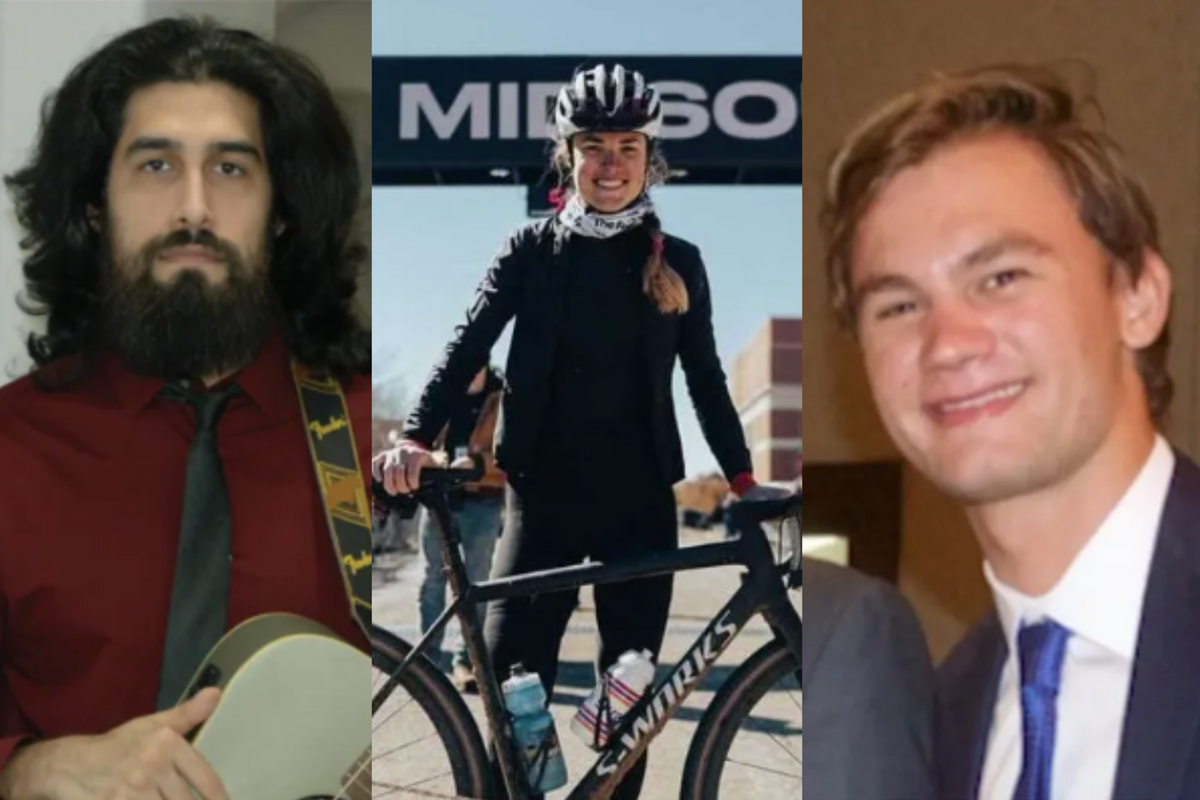 Austin has been in the national spotlight for more than extreme growth—the last two years have brought a handful of violent crimes, missing persons cases and shootings.
Some of the most heartbreaking cases have yet to be solved. Here's a small update on some ongoing, high-profile cases in Austin.