Get connected with our daily update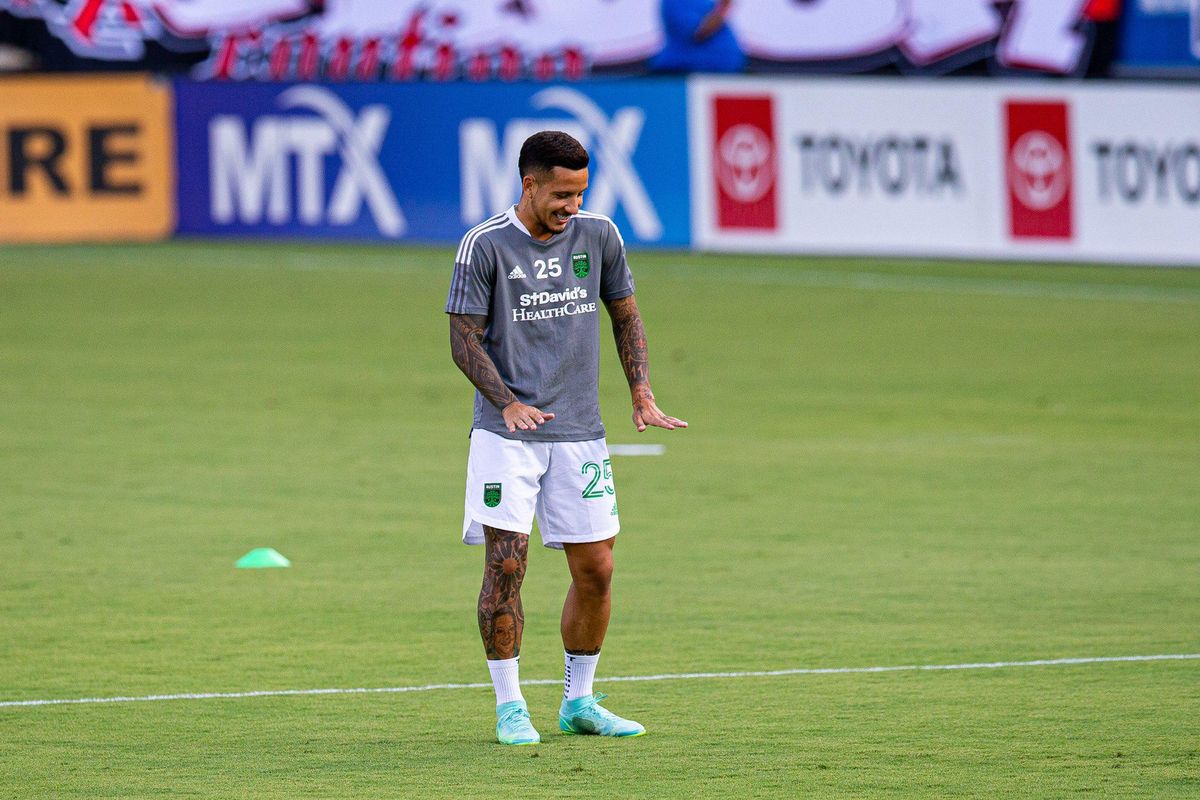 Hundreds of Austin FC fans took their first Texas trip to FC Dallas on Saturday, hoping for another Lone Star rivalry win and a successful debut from new star signee Sebastian Driussi. Instead, a mysterious starting lineup switch from Josh Wolff and "play from the back mindset left Austin scoreless again as they lost 2-0 to the home team.
---
Austin is now 1-1 for matches in the Texas Derby, which tallies MLS wins between Texan teams, after a 3-2 victory over Houston Dynamo on Wednesday.
Wolff's new lineup saw all three Designated Players on the bench for the first time this season. Even Tomas Pochettino, who scored two of Austin's three goals on Wednesday and was voted Austin FC's first MLS Player of the Week honors, joined DP Cecilio Dominguez and Driussi on the sidelines as Austin's younger players took the stage. The move garnered plenty of criticism from even diehard Austin FC fans.
I respect your infinite wisdom and I get the devil's advocate perspective here, but this is inexcusable. It's a rivalry. He talks every press conference about how great the fans are and then shows no respect for a game that means so much to us. We could win and I'd still be mad.
— Chris Welhausen (@chriswelhausen) August 8, 2021
The club developed a "play from the back" mindset as veterans Matt Besler, Hector Jimenez and Julio Cascante were met with rare starters Jhohan Romana and Aedan Stanley. Diego Fagundez was left without much backup in the front of the pitch alongside newbie Manny Perez, while midfield leader Alex Ring was met with Daniel Pereira in midfield for the first time since a weekslong injury hiatus.
While Austin appeared to maintain control and possession in the first half despite Wolff's head-scratching lineup, the flaws of Wolff's mysterious plan were made evident immediately as the second half whistle blew.
Austin FC quickly lost control as the second half began, conceding a goal from Dallas' Ryan Hollingshead in the 50th minute. Immediately after, starters Nick Lima, Dominguez, Pochettino and Gallagher moved to the end line to get subbed in alongside Driussi.
The dream team entered the pitch ten minutes later, but Dallas capitalized on the transition as the new subs fought to find their footing. In the 63rd minute, Dallas' Ferreira doubled the lead for the home team.
The team once again returned to scorelessness after their streak was unbroken Wednesday and have been shut out for nine of their last 12 matches.
Wolff attributed health reasons to the benching of Pochettino and Dominguez. Pochettino has played some of the most minutes for the team, Wolff said, while Dominguez has been "off" for the past few weeks.
Despite the loss, Austin FC fans flooded Toyota Stadium with the ferocity of a home match, sticking out like a sore thumb in Verde as they sang, danced and banged their drums over the home crowd.
To the hundreds of fans who came to Frisco with the hopes of seeing starters on the pitch for the rivalry match, Wolff said he and the team will "take the criticism" for the rivalry loss.
"We also have to make decisions based on the health of our players (and) the long term goals," Wolff said. "Obviously a different score would have been better...but we gave up a goal, it was a careless mistake, and we were punished for it."
Next up, the team will hit the road once again to face Real Salt Lake for the first time at 9 p.m. on Saturday at Rio Tinto Stadium.
63' Dallas doubles the lead
Ferreira slots it home! That's 2-0 for @FCDallas! #DALvATXpic.twitter.com/Ej8hAR8a57

— Major League Soccer (@MLS) August 8, 2021
Before Driussi and crew begin to get their footing, Dallas' Ferreira capitalizes on the transition and doubles the lead for the home team. Austin, normally a possession-heavy team, has split possession half-and-half and is losing in shots (11-7) and shots on goal (5-2).

Austin gave too many opportunities and fast breaks to FC Dallas, and the repercussions of Wolff's mysterious plan have finally revealed themselves on the pitch. Th club will look to use their newfound confidence in Driussi, Pochettino and Dominguez and inject some energy if they hope to close out the second half with three back-to-back goals.
62' Driussi makes his debut
62' | Several #AustinFC substitutions.

➡️ Tomás Pochettino
⬅️ Sebastian Berhalter

➡️ Nick Lima
⬅️ Hector Jimenez

➡️ Cecilio Domínguez
⬅️ Matt Besler

➡️ Sebastián Driussi
⬅️ Dani Pereira pic.twitter.com/5KtI9ds4Ml

— Austin FC (@AustinFC) August 8, 2021
Austin brings out their three DPs in a powerful substitution in the 62nd minute. Dominguez and Pochettino join Driussi, who is getting his first minutes with his new team. Nick Lima joins the hopeful dream team.
50' Show's over: Austin FC concedes first goal
He made it look easy. 😎

Ryan Hollingshead gives @FCDallas the lead! #DALvATXpic.twitter.com/KOrinhcPF2

— Major League Soccer (@MLS) August 8, 2021
It's time to bring out the big guns.
Austin FC quickly lost control as the second half begins, conceding a goal from Dallas' Ryan Hollingshead in the 50th minute. Immediately after, starters Nick Lima, Dominguez Pochettino and Gallagher moved to the end line to get subbed in. Driussi is also nearing his first start with the team.
At the half: Austin looks comfortable, but comfortable isn't enough
Regardless of the result, I hope all my friends in the press question Wolff heavily on this lineup. Feels disrespectful to the fans in a game this important. @ChrisBils@LWOSMarkTurner@CravenMike@partain_claire

— Chris Welhausen (@chriswelhausen) August 8, 2021
Wolff's first-half lineup drew plenty of criticism from fans as they geared up to play FC Dallas, With star Driussi finally in the lineup, it just seemed cruel to keep fans waiting even longer.
Almost all of the stars were out of the lineup as well: for the first time this season, both Designated Players Tomas Pochettino and Cecilio Dominguez were off the pitch in the first half. In their stead was the capable Fagundez, but with just a young Manny Perez to back him up, the team wasn't able to convert their high possession rate into goals.
The back line looked comfortable despite the new faces, but Stuver was still left defenderless a few times as Dallas' Pepi made moves on goal.
Many fans are wondering why the club would keep out their all-stars in a rivalry match. Wolff may be playing the long game: he could be preparing for an all gas, no brakes moment as he stacks the second half with Driussi's debut and his fellow DP's.
Wolff proved to be either lucky or a mad genius as the first half worked in his favor. Now, the club will look to trample their Texan rivals on their own home turf as they head into the second half.
43' Dallas is saved by the post
Same, @DiegolFagundez, same. 😅 pic.twitter.com/aW6noaAkB6

— Austin FC (@AustinFC) August 8, 2021
Fagundez was stymied by both posts as his free kick hits the top right corner. Fagundez has been the main cog in the team's attacking team thus far, but he's expected to be joined by Dominguez, Driussi and Pochettino after the half.
33' Besler grabs a header
Ok then, @MattBesler! 👏 pic.twitter.com/aeWnGkyXpx

— Austin FC (@AustinFC) August 8, 2021
Brad Stuver has had plenty of one-on-one run-ins with FC Dallas attackers, specifically Ricardo Pepi, and he's stayed alive so far. In the 33rd minute, center back Matt Besler ensures it stays that way as he dives for a header to keep the ball out of goal. This game has seen a calmer defense and balanced midfield with the help of Pereira so far.
8' Perez tries for his first Austin goal
We're not backing down. pic.twitter.com/uSSseBYmIl

— Austin FC (@AustinFC) August 8, 2021
Austin FC's Manny Perez breaks away early from the home team and makes a tight shot on goal, but Dallas' Jimmy Maurer is able to save the close-up shot from the center of goal.
The Verde wave drowns out Dallas noise
Austin fans stick out like a sore thumb, I love it😂 pic.twitter.com/vpE8rc9III

— Claire (@partain_claire) August 8, 2021
Armed with drums, banners and their own voices, hundreds of Austin FC fans could clearly be heard over home team supporters as they chanted for their team. FC Dallas was worried enough to stage a Dallas Stars night—encouraging fans to wear the city's green-and-black hockey team jerseys—so the invasion wouldn't be as obvious.
It seems the club either retracted their statement or fans didn't get the memo: very few Dallas fans are donned in Stars regalia tonight, and Verde fans stick out from the red of the crowd.
Austin FC starting lineup
Taking the pitch tonight against Dallas. #AustinFC x @YETICoolerspic.twitter.com/ihNTI8DvGg

— Austin FC (@AustinFC) August 8, 2021
Wolff has a vision for tonight's match, and no one else seems to quite understand it. Pochettino, who scored two of three goals Wednesday night, is on the bench to start, while rare starters Manny Perez, Jhohan Romana, and Aedan Stanley are back in. Daniel Pereira is in the starting lineup after several weeks' absence and a short appearance on Wednesday; he's been part of the starting XI for every Austin FC win this season.
Meanwhile, the long-awaited Driussi is still on the bench after finishing quarantine this week. Fans will have to wait just a bit longer for the star striker's debut on the pitch.
Bucee's goes Verde
ITS A BUCEE'S INVASION #verdepic.twitter.com/sHE76WPLvV

— WeAreAustinTV (@WeAreAustinTV) August 7, 2021
After a long stretch at home, Austin FC fans did what they knew best prior to the Dallas match. After piling into buses and caravans on the way up I-35, the crew invaded a Bucee's, marched on Frisco near Toyota Stadium and took up plenty of real estate in a corner of the stadium.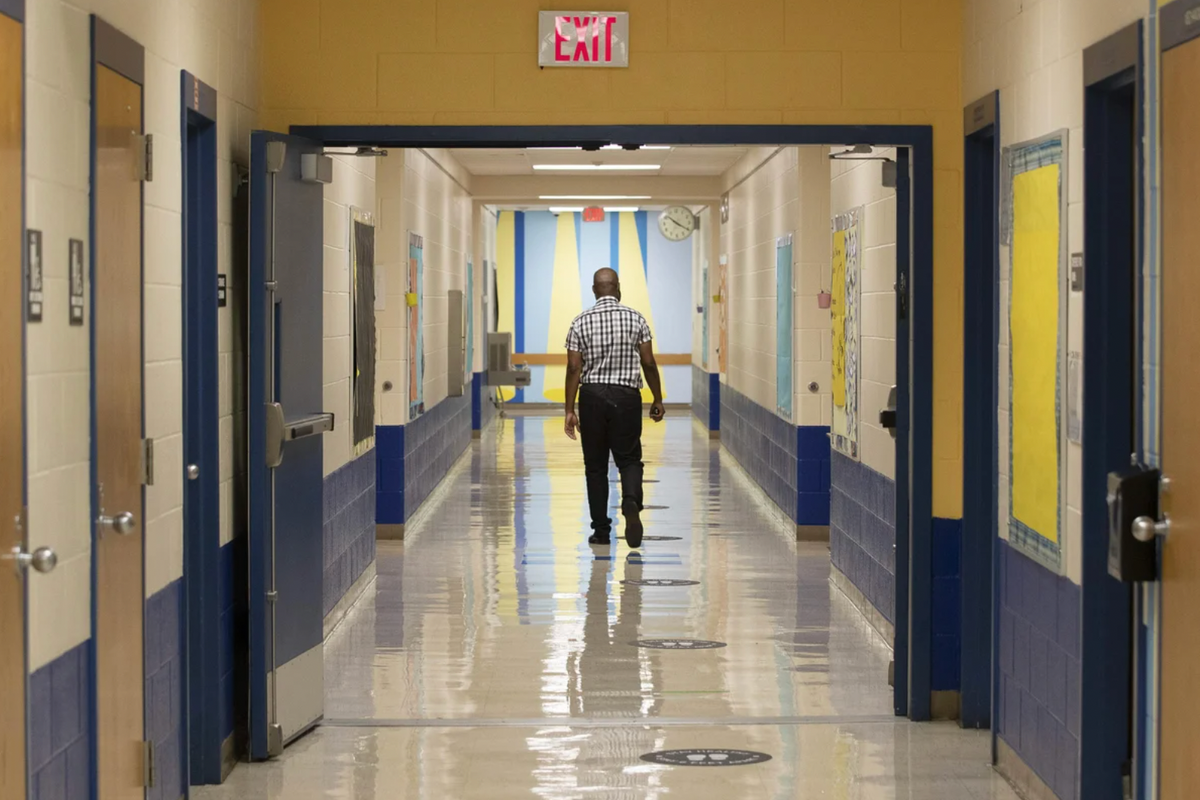 Matias Segura swept his hand across a whiteboard in his office at AISD headquarters, describing how an entrance vestibule works. It might remind you of a sally port at a prison. The vestibule is designed to protect our children from the active shooters who have plagued our nation since Columbine in 1999.
"You start with the signage," he said. "You know exactly where the entrance is, and that's for first responders too. We really want to make sure we keep up with visitor patterns. If they come in, they go through a system. Driver's license, background check, which takes about a minute. We have a software system."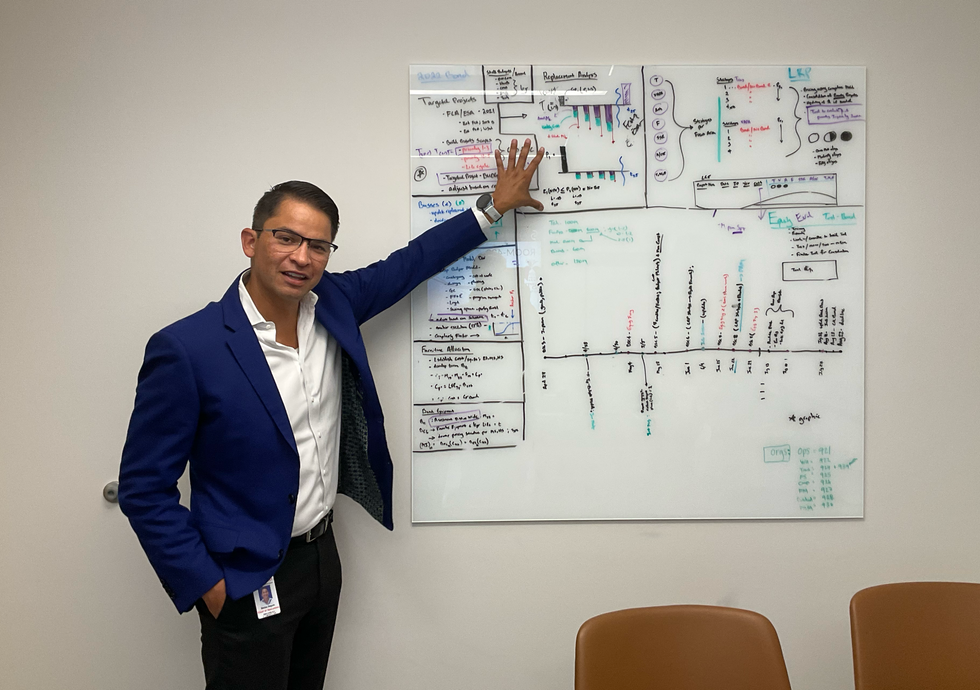 AISD Director of Operations Matias Segura explains the overall school construction and what the entry vestibule looks like. (Rich Oppel)
The vestibule has two sets of locked doors. The exterior set has an audio-visual intercom, operated by a desk officer who has a view of visitor parking, the building approach and the vestibule. If allowed in, a visitor is buzzed through and then faces questioning and clearance by the desk officer. The visitor is given a card-reader pass. If a second person attempts to "trail in" behind another visitor, he is trapped in the vestibule until his status is determined. The second set of doors, into the main school building, remains locked and shut. It is open when students arrive in the morning.
Thus, the days of walking into the school, maybe waving at the principal's executive assistant and strolling off to the cafeteria for lunch with your daughter are gone, a relic of a more bucolic time when "active shooters" were never imagined. But one must ask, what do we give up for greater safety?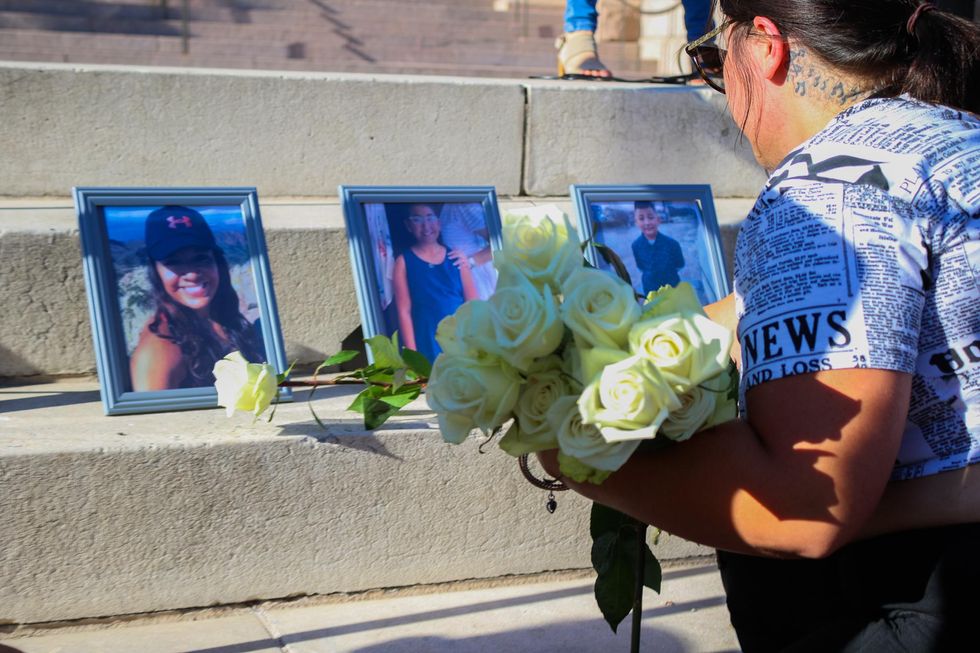 Austinites remembered the Uvalde shooting victims in a vigil at the Texas Capitol in May. (Tony Fuentes)
Some critics argue that we are at risk of losing traditional values in the redesign of schools, courthouses, hospitals, churches and shopping centers. Writing in The Washington Post, architecture critic Philip Kennicott said the nation's gun culture "threatens an essential precondition for democracy: its public space… Ideals of openness, flow, transparency and access will no longer be sustainable."
Segura contemplates the question. At 41, he has held his job as AISD director of operations for four and a half years. Prior to that he was a consultant who led the team to build Austin's new courthouse. His Austin and Texas roots are deep. He was born here, graduated from Bowie High, and went off to Lubbock to earn a degree in civil engineering from Texas Tech. He returned to secure an MBA at the University of Texas at Austin. He and his wife Joy Burson-Segura have two daughters who attend AISD schools. Segura said he and his operations team love AISD, care deeply about their work, and want citizens "to see us as partners."
Back to what we lose in hardening the schools.
Segura says, "We think about students' health. Having daylight, bringing light into a hardened facility, being able to access outdoor learning areas, (which is) hypercritical, especially in what we have learned in the pandemic." Segura doesn't like the idea of moats around schools (exotic, expensive) nor of classroom bomb shelters (what would teachers and students think about their looming presence?), efforts that are being tried elsewhere.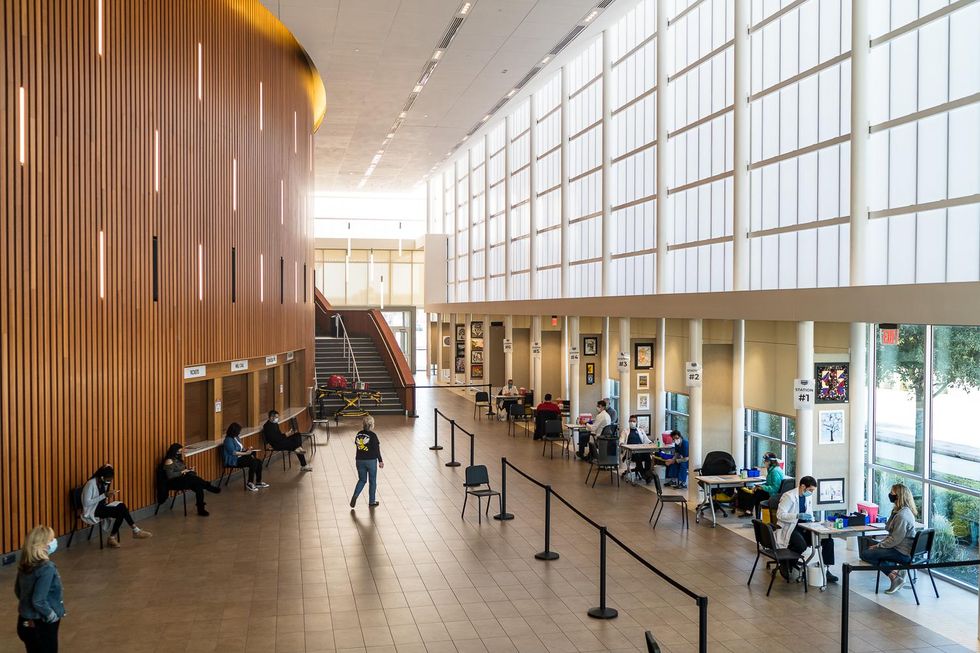 Healthcare workers receive the Moderna COVID-19 vaccine at the AISD Performing Arts Center in Mueller in 2021. (Jordan Vonderhaar)
AISD must juggle school security with the historic use of our schools for other purposes, such as voting, PTA-PTO meetings, community fairs, and, more recently, COVID-19 testing, vaccinations and food distribution. AISD does not want to end those uses, so the challenge is to design schools with separate rooms or places for those uses.
Clearly, Segura has thought about balancing conflicting equities. For him, it's not all locked doors and blank brick or concrete walls. He stresses the importance of building a culture that includes shared responsibility of all school employees where, for example, a custodian could ask a stranger whether they have a visitor's badge. All staffers should be well-trained in security measures, knowledgeable about new technology, and committed to working as a team to protect students, teachers and others. "We are working very, very hard on the culture," he says. "Also, we need (financial) investment if we are going to move the needle."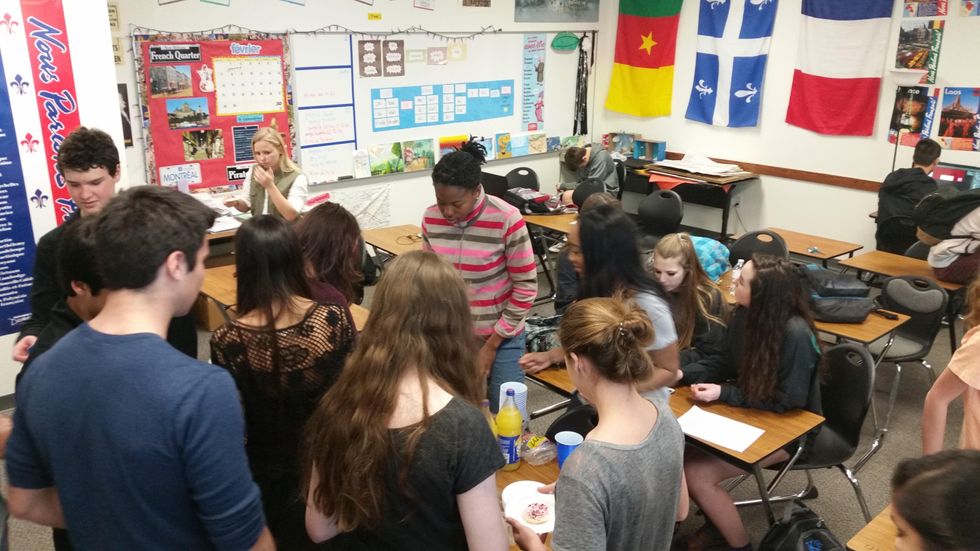 (Laura Figi)
Kennicott, the Washington Post critic, quotes the late Sen. Patrick Moynihan, a sociologist and New York Democrat, who said, "Architecture is inescapably a political art, and it reports faithfully for ages to come what the political values of a particular era were. Surely, ours must be openness and fearlessness in the face of those who hide in darkness."
But that was in 2001. What messages will Austin's new public schools convey to future generations about our 2021 political values?
"First and foremost, these are education spaces that belong to our community. Our objective is to create incredible learning experiences for our students and at the same time ensure that the students and staff are safe." He said he wants people to view schools as "inspired," places where they would want to send their children. "Great things are happening in that space," and that teachers see a place where they want to work and where they feel safe.
Voters in AISD will decide Nov. 8 on a $2.44 billion bond package to provide "funding for improvements to enhance safety, centers on equity, benefits every campus, and addresses affordability," according to AISD officials.